Hotels closest to Winchester

Rates shown below are averages. Click See Rates to see rates for your dates.

17 miles

Holiday Inn Express Hotel & Suites Portland

100 Holiday Drive, Portland, IN 47371


17 miles from Winchester

From $129
Enter Dates







| | |
| --- | --- |
| Check In | 15 00 |
| Check Out | 12 00 |




Rated High
Midscale, smoke-free, highway hotel
Near downtown Portland
Heated indoor swimming pool - exercise room
Free hot breakfast buffet
Free WiFi
Free parking
Not pet friendly - no pets allowed. - Aug 2015

TripAdvisor Traveler Rating:


Based on 63 reviews

Read Recent Reviews

19 miles

Holiday Inn Express Hotel & Suites Greenville

1195 Russ Road, Greenville, OH 45331


19 miles from Winchester

From $124
Enter Dates







| | |
| --- | --- |
| Check In | 15 00 |
| Check Out | 11 00 |




Rated High
Midscale, smoke-free hotel near SR 121
Heated indoor swimming pool
Exercise room
Free hot breakfast buffet
Free WiFi
Free parking
Not pet friendly - no pets allowed. - Dec 2015

TripAdvisor Traveler Rating:


Based on 73 reviews

Read Recent Reviews

19 miles

Quality Inn Greenville

1190 Russ Road, Greenville, OH 45331


19 miles from Winchester

From $117
Enter Dates







| | |
| --- | --- |
| Check In | 14 00 |
| Check Out | 11 00 |




Rated Average
Upper-midscale, smoke-free hotel near SR 571
Heated indoor swimming pool
Free hot breakfast buffet
Free WiFi
Free parking
Not pet friendly - no pets allowed. - Sep 2018

TripAdvisor Traveler Rating:


Based on 70 reviews

Read Recent Reviews

21 miles

Portland Inn

1147 US 27 North, Portland, IN 47371


21 miles from Winchester

From $60
Enter Dates







| | |
| --- | --- |
| Check In | 1500 |
| Check Out | 1100 |




Rated Very Low – Not Recommended
Cheap, smoke-free hotel 1 mile from downtown
No swimming pool
Exercise room
Free WiFi
Free parking - truck parking
Not pet friendly - no pets allowed. - Jan 2017

TripAdvisor Traveler Rating:


Based on 15 reviews

Read Recent Reviews

21 miles

Comfort Inn Richmond

912 Mendelson Drive, I-70, Exit 151, Richmond, IN 47374


21 miles from Winchester

From $93
Enter Dates







| | |
| --- | --- |
| Check In | 14 30 |
| Check Out | 11 00 |




Rated Average
Midscale, smoke-free, interstate hotel
Near downtown Richmond - 4.5 miles from Earlham College
Heated indoor swimming pool
Free hot breakfast buffet
Free WiFi
Free parking
Not pet friendly - no pets allowed. - Jan 2017 Most Recent HotelGuides Reviews Read >

TripAdvisor Traveler Rating:


Based on 180 reviews

Read Recent Reviews

21 miles

Courtyard by Marriott Hotel Horizon Convention Center Muncie

601 South High Street, Muncie, IN 47305


21 miles from Winchester

From $95
Enter Dates







| | |
| --- | --- |
| Check In | 1500 |
| Check Out | 1200 |




Rated Very High
Upper-midscale, smoke-free, downtown hotel
Near Ball State University
Indoor swimming pool - exercise room
Free WiFi
Free parking
Not pet friendly - no pets allowed. - Apr 2016

TripAdvisor Traveler Rating:


Based on 111 reviews

Read Recent Reviews

23 miles

Best Western Inn Muncie

3011 West Bethel Avenue, Muncie, IN 47304


23 miles from Winchester

From $68
Enter Dates







| | |
| --- | --- |
| Check In | 1500 |
| Check Out | 1100 |




Rated Average
Midscale, smoke-free hotel near Ball State University
Also near Scheumann Stadium
Heated indoor swimming pool
Free hot breakfast buffet
Free WiFi
Free parking
Not pet friendly - no pets allowed. - Oct 2014 Most Recent HotelGuides Reviews Read >

TripAdvisor Traveler Rating:


Based on 261 reviews

Read Recent Reviews

24 miles

Quality Inn & Suites Muncie

3400 North Everbrook Lane, Muncie, IN 47304


24 miles from Winchester

From $54
Enter Dates







| | |
| --- | --- |
| Check In | 15 00 |
| Check Out | 11 00 |




Rated Very Low – Not Recommended
Midscale, smoke-free motel near Ball State University
Indoor swimming pool
Free hot breakfast buffet
Free WiFi
Free parking - truck parking
Not pet friendly - no pets allowed. - Nov 2017

TripAdvisor Traveler Rating:


Based on 47 reviews

Read Recent Reviews

24 miles

Days Inn Muncie

3509 North Everbrook Lane, Muncie, IN 47304


24 miles from Winchester

From $49
Enter Dates







| | |
| --- | --- |
| Check In | 1500 |
| Check Out | 1100 |




24 miles

Super 8 Hotel Centerville

2407 North Centerville Road, Centerville, IN 47330


24 miles from Winchester

From $48
Enter Dates







| | |
| --- | --- |
| Check In | 1400 |
| Check Out | 1100 |




Rated Very Low – Not Recommended
Cheap, smoke-free, interstate motel near I-70, Exit 145
Single-story, 39 rooms
No swimming pool
Free continental breakfast
Free WiFi
Free parking
Pet friendly hotel More >

TripAdvisor Traveler Rating:


Based on 179 reviews

Read Recent Reviews

24 miles

Super 8 Hotel Muncie

3601 West Foxridge Lane, Muncie, IN 47304


24 miles from Winchester

From $48
Enter Dates







| | |
| --- | --- |
| Check In | 15 00 |
| Check Out | 11 00 |




Rated High
Cheap, smoke-free hotel near Ball State University
No swimming pool
Free continental breakfast
Free WiFi
Free parking - truck parking
Pet friendly hotel More >

TripAdvisor Traveler Rating:


Based on 349 reviews

Read Recent Reviews

24 miles

Baymont Inn & Suites Muncie

3400 North Chadam Lane, Muncie, IN 47304


24 miles from Winchester

From $73
Enter Dates







| | |
| --- | --- |
| Check In | 1500 |
| Check Out | 1100 |




Rated Average
Midscale, smoke-free hotel near Ball State University
Free shuttle to Indianapolis Airport
Indoor swimming pool - exercise room
Free continental breakfast
Free WiFi
Free parking
Not pet friendly - no pets allowed. - Mar 2017 Most Recent HotelGuides Reviews Read >

TripAdvisor Traveler Rating:


Based on 641 reviews

Read Recent Reviews

24 miles

Fairfield Inn by Marriott Muncie

4011 West Bethel, Muncie, IN 47304


24 miles from Winchester

From $84
Enter Dates







| | |
| --- | --- |
| Check In | 1500 |
| Check Out | 1200 |




Rated High
Midscale, smoke-free hotel near Ball State University
Heated indoor swimming pool - exercise room
Free hot breakfast buffet
Free WiFi
Free parking
Not pet friendly - no pets allowed. - Sep 2015

TripAdvisor Traveler Rating:


Based on 134 reviews

Read Recent Reviews

24 miles

Holiday Inn Express Hotel & Suites Muncie

4201 West Bethel Avenue, Muncie, IN 47304


24 miles from Winchester

From $119
Enter Dates







| | |
| --- | --- |
| Check In | 15 00 |
| Check Out | 11 00 |




Rated Average
Midscale, smoke-free hotel near Ball State University
Heated indoor swimming pool - exercise room
Free hot breakfast buffet
Free WiFi
Free parking
Not pet friendly - no pets allowed. - Nov 2016 Most Recent HotelGuides Reviews Read >

TripAdvisor Traveler Rating:


Based on 153 reviews

Read Recent Reviews

24 miles

Hampton Inn & Suites Muncie

4220 Bethel Avenue, Muncie, IN 47304


24 miles from Winchester

From $117
Enter Dates







| | |
| --- | --- |
| Check In | 15 00 |
| Check Out | 11 00 |




Rated High
Midscale, smoke-free hotel near Ball State University
Heated indoor swimming pool - exercise room
Free hot breakfast buffet
Free WiFi
Free parking
Not pet friendly - no pets allowed. - Nov 2016 Most Recent HotelGuides Reviews Read >

TripAdvisor Traveler Rating:


Based on 635 reviews

Read Recent Reviews

24 miles

Comfort Inn & Suites Muncie

3400 North Marleon Drive, Muncie, IN 47304


24 miles from Winchester

From $72
Enter Dates







| | |
| --- | --- |
| Check In | 15 00 |
| Check Out | 12 00 |




Rated High
Midscale, smoke-free hotel near Ball State University
Heated indoor swimming pool - exercise room
Free hot breakfast buffet
Free WiFi
Free parking
Not pet friendly - no pets allowed. - Oct 2016 Most Recent HotelGuides Reviews Read >

TripAdvisor Traveler Rating:


Based on 111 reviews

Read Recent Reviews

25 miles

Holiday Inn Richmond

6000 National Road East, Richmond, IN 47374


25 miles from Winchester

From $88
Enter Dates







| | |
| --- | --- |
| Check In | 15 00 |
| Check Out | 11 00 |




Rated High
Upper-midscale, smoke-free, full-service hotel
Near I-70 at US 40
Heated indoor swimming pool - exercise room
Free WiFi
Free parking
Not pet friendly - no pets allowed. - Feb 2017 Most Recent HotelGuides Reviews Read >

TripAdvisor Traveler Rating:


Based on 180 reviews

Read Recent Reviews

25 miles

Hampton Inn & Suites Richmond

455 Commerce Road, I-70, Exit 156, Richmond, IN 47374


25 miles from Winchester

From $138
Enter Dates







| | |
| --- | --- |
| Check In | 15 00 |
| Check Out | 11 00 |




Rated Very High
Midscale, smoke-free, interstate hotel
5 miles from Earlham College
Heated indoor swimming pool - exercise room
Free hot breakfast buffet
Free WiFi
Free parking
Not pet friendly - no pets allowed. - Jan 2017 Most Recent HotelGuides Reviews Read >

TripAdvisor Traveler Rating:


Based on 611 reviews

Read Recent Reviews

25 miles

Econo Lodge Richmond

419 Commerce Road, Richmond, IN 47374


25 miles from Winchester

From $45
Enter Dates







| | |
| --- | --- |
| Check In | 14 30 |
| Check Out | 11 00 |




Rated Very Low – Not Recommended
Cheap, smoke-free motel near I-70, Exit 156
3.5 miles east of downtown Richmond
Single-story, 95 rooms
No swimming pool
Free continental breakfast
Free WiFi
Free parking
Pet friendly hotel More >

TripAdvisor Traveler Rating:


Based on 59 reviews

Read Recent Reviews

25 miles

Quality Inn & Conference Center Richmond

5501 National Road East, Richmond, IN 47374


25 miles from Winchester

From $54
Enter Dates







| | |
| --- | --- |
| Check In | 15 00 |
| Check Out | 11 00 |




Rated Average
Midscale, smoke-free, highway hotel near US 40 at I-70
Heated indoor swimming pool - exercise room
Free hot breakfast buffet
Free WiFi
Free parking - truck parking
Pet friendly hotel More > Most Recent HotelGuides Reviews Read >

TripAdvisor Traveler Rating:


Based on 29 reviews

Read Recent Reviews

25 miles

Days Inn Richmond

5775 National Road East, I-70, Exit 156, Richmond, IN 47374


25 miles from Winchester

From $56
Enter Dates







| | |
| --- | --- |
| Check In | 1500 |
| Check Out | 1100 |




Rated Very Low – Not Recommended
Cheap, interstate motel 5 miles from Earlham College
No swimming pool
Free continental breakfast
Free WiFi
Free parking
Pet friendly hotel More >

TripAdvisor Traveler Rating:


Based on 289 reviews

Read Recent Reviews

25 miles

Fairfield Inn by Marriott New Paris

9797 US 40, New Paris, OH 45347


25 miles from Winchester

From $127
Enter Dates







| | |
| --- | --- |
| Check In | 1500 |
| Check Out | 1200 |




Rated High
Midscale, smoke-free hotel
1 mile northeast of downtown New Paris
Heated indoor swimming pool - exercise room
Free hot breakfast buffet
Free WiFi
Free parking
Not pet friendly - no pets allowed. - Jan 2016 Most Recent HotelGuides Reviews Read >

TripAdvisor Traveler Rating:


Based on 133 reviews

Read Recent Reviews

25 miles

Best Western Classic Inn Richmond

533 West Eaton Pike, I-70, Exit 156, Richmond, IN 47374


25 miles from Winchester

From $79
Enter Dates







| | |
| --- | --- |
| Check In | 1500 |
| Check Out | 1100 |




Rated High
Midscale, smoke-free, interstate hotel
4 miles from downtown Richmond
Heated indoor swimming pool - exercise room
Free continental breakfast
Free WiFi
Free parking
Pet friendly hotel More > Most Recent HotelGuides Reviews Read >

TripAdvisor Traveler Rating:


Based on 511 reviews

Read Recent Reviews

33 miles

West Bank Inn Celina

1055 West Bank Road, Celina, OH 45822


33 miles from Winchester

From $70
Enter Dates







| | |
| --- | --- |
| Check In | 15 00 |
| Check Out | 11 00 |




Rated High
Midscale, smoke-free, lakeview motel
Near Grand Lake Saint Marys State Park
No swimming pool
Free WiFi
Free parking - truck parking
Not pet friendly - no pets allowed. - Mar 2016 Most Recent HotelGuides Reviews Read >

TripAdvisor Traveler Rating:


Based on 48 reviews

Read Recent Reviews

34 miles

Americas Best Value Inn Celina

1421 State Route 703 East, Celina, OH 45822


34 miles from Winchester

From $72
Enter Dates







| | |
| --- | --- |
| Check In | 15 00 |
| Check Out | 11 00 |




Rated Average
Cheap motel near Grand Lake Saint Mary's State Park
No swimming pool
Free continental breakfast
Free WiFi
Free parking
Pet friendly motel More >

TripAdvisor Traveler Rating:


Based on 72 reviews

Read Recent Reviews

35 miles

Best Western Celina Hotel

2020 Holiday Drive, Celina, OH 45822


35 miles from Winchester

From $94
Enter Dates







| | |
| --- | --- |
| Check In | 1500 |
| Check Out | 1100 |




Rated High
Midscale, smoke-free hotel
Near Grand Lake Saint Marys State Park
Heated indoor swimming pool - exercise room
Free hot breakfast buffet
Free WiFi
Free parking
Not pet friendly - no pets allowed. - Oct 2016 Most Recent HotelGuides Reviews Read >

TripAdvisor Traveler Rating:


Based on 120 reviews

Read Recent Reviews

36 miles

Comfort Inn Anderson

2229 East 59th Street, I-69, Exit 226, Anderson, IN 46013


36 miles from Winchester

From $63
Enter Dates







| | |
| --- | --- |
| Check In | 15 00 |
| Check Out | 12 00 |




Rated Average
Midscale, smoke-free, interstate hotel near Hoosier Park
5 miles from downtown Anderson
Heated indoor swimming pool - exercise room
Free hot breakfast buffet
Free WiFi
Free parking
Not pet friendly - no pets allowed. - Jul 2015 Most Recent HotelGuides Reviews Read >

TripAdvisor Traveler Rating:


Based on 111 reviews

Read Recent Reviews

36 miles

Days Inn Anderson

5706 South Scatterfield Road, Anderson, IN 46013


36 miles from Winchester

From $51
Enter Dates







| | |
| --- | --- |
| Check In | 1500 |
| Check Out | 1100 |




Rated Average
Cheap, smoke-free, interstate motel near Hoosier Park
4 miles south of downtown Anderson
No swimming pool
Exercise room
Free continental breakfast
Free WiFi
Free parking
Pet friendly hotel More > Most Recent HotelGuides Reviews Read >

TripAdvisor Traveler Rating:


Based on 417 reviews

Read Recent Reviews
We can also help you find hotels in
Winchester, Kentucky
and
Winchester, Tennessee
.
Why Book Here?

No fees
Lowest price guarantee
Pay at hotel in most cases
If you don't like your hotel,
we'll refund your money.
Cash rewards + hotel points too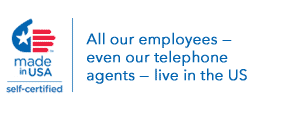 Winchester Group Hotel Rates
Map of Winchester IN Hotels

Hotels near Prairie Creek Reservoir 17 miles west


Hotels near Eldora Speedway 21 miles NE


Hotels near Indiana University East 22 miles south


Hotels near Ball State University 23 miles west


Hotels near Scheumann Stadium 23 miles west


Hotels near Earlham College 24 miles south


Hotels near Ohio Indiana Border at I-70 25 miles south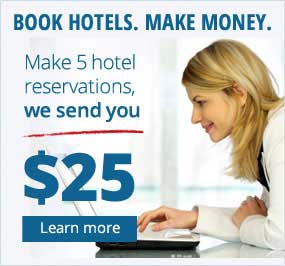 Portland IN Hotels 18 miles north


Greenville OH Hotels 19 miles east


Fort Recovery OH Hotels 20 miles NE


Muncie IN Hotels 21 miles west


Richmond IN Hotels 24 miles south


New Castle IN Hotels 27 miles SW


Hartford City IN Hotels 28 miles NW


Coldwater OH Hotels 28 miles NE


On place pages like this, we order hotels from lowest cost to highest – except we list low-rated hotels at the bottom of the page.

Most of our competitors order these same hotels in other ways that make them more money.
To us, motels are smaller lodgings that have rooms you can enter directly from the parking area.

At hotels, on the other hand, you can enter your room only through a hall inside the building.