Rates shown below are averages. Use Form above to see rates for your dates.

2.2 miles

Travelodge South Holland - I-80 & I-294, Exit 2


17301-A Halsted Street, I-80 & I-294, Exit 2, South Holland, IL 60473


2.2 miles from Homewood


Enter Dates







| | |
| --- | --- |
| Check In | 1500 |
| Check Out | 1100 |




Rated Very Low – Not Recommended

Cheap, smoke-free motel near I-80/I-294 at IL 1
2 floors - no elevator
No swimming pool
Free continental breakfast
Free WiFi
Free parking - truck parking
Not pet friendly

TripAdvisor Traveler Rating:




Based on 84 reviews

Read Recent Reviews

2.3 miles

Best Western Plus South Holland Hotel - I-80 & I-294, Exit 2


17345 Halsted Street, I-80 & I-294, Exit 2, South Holland, IL 60473


2.3 miles from Homewood


Enter Dates







| | |
| --- | --- |
| Check In | 1500 |
| Check Out | 1100 |




Rated Average

Upper-midscale, smoke-free hotel
10 miles from Purdue University Calumet
4 floors, 103 rooms and suites
Indoor swimming pool is closed until March 2023
Exercise room
Microwave and refrigerator in every room
Free hot breakfast buffet
Free WiFi
Free parking
Not pet friendly

TripAdvisor Traveler Rating:




Based on 14 reviews

Read Recent Reviews

2.3 miles

Super 8 Hotel South Holland - I-80 & I-294, Exit 2


17225 Halsted Street, I-80 & I-294, Exit 2, South Holland, IL 60473


2.3 miles from Homewood


Enter Dates







| | |
| --- | --- |
| Check In | 1500 |
| Check Out | 1100 |




Rated Average

Cheap, smoke-free hotel near I-80/I-294, Exit 22 floors, 97 rooms - no elevator
No swimming pool
Exercise room
Microwave and refrigerator in every room
Free continental breakfast
Free WiFi
Free parking - truck parking
Not pet friendly

TripAdvisor Traveler Rating:




Based on 35 reviews

Read Recent Reviews

2.4 miles

Days Inn & Suites Harvey - I-80 & I-294, Exit 2


16900 South Halsted Street, I-80 & I-294, Exit 2, Harvey, IL 60426


2.4 miles from Homewood


Enter Dates







| | |
| --- | --- |
| Check In | 1500 |
| Check Out | 1100 |




Rated Very Low – Not Recommended

Cheap hotel near I-80/I-294 at IL 1
27 miles from downtown Chicago
3 floors, 72 rooms and suites - elevator
Some smoking rooms
No swimming pool
Exercise room
Free continental breakfast
Free WiFi
Free parking - truck parking
Not pet friendly

TripAdvisor Traveler Rating:




Based on 344 reviews

Read Recent Reviews

3.7 miles

Best Western Chicago Southland Inn Oak Forest


4375 Frontage Road, Oak Forest, IL 60452


3.7 miles from Homewood


Enter Dates







| | |
| --- | --- |
| Check In | 1500 |
| Check Out | 1200 |




Rated Average

Midscale, smoke-free hotel
2 floors, 58 rooms and suites - elevator
Heated indoor swimming pool - exercise room
Microwave and refrigerator in every room
Free hot breakfast buffet
Free WiFi
Free parking
Not pet friendly

TripAdvisor Traveler Rating:




Based on 346 reviews

Read Recent Reviews

5 miles

Hampton Inn & Suites Matteson


20920 Matteson Highway, Matteson, IL 60443


5 miles from Homewood


Enter Dates







| | |
| --- | --- |
| Check In | 16 00 |
| Check Out | 11 00 |




Rated High

Upper-midscale, smoke-free, highway hotel
Near downtown Matteson
Also 5 miles from First Midwest Bank Amphitheatre
4 floors, 91 rooms and suites
Heated indoor swimming pool - exercise room
Microwave and refrigerator in every room
Free continental breakfast
Free WiFi
Free parking

TripAdvisor Traveler Rating:




Based on 540 reviews

Read Recent Reviews

5 miles

Travelodge Matteson - I-57, Exit 340


950 Lake Superior Drive, I-57, Exit 340, Matteson, IL 60443


5 miles from Homewood


Enter Dates







| | |
| --- | --- |
| Check In | 1500 |
| Check Out | 1100 |




Rated Low – Not Recommended

Cheap, smoke-free, interstate hotel near malls
4 miles from First Midwest Bank Amphitheatre
3 floors, 84 rooms and suites - elevator
Heated indoor swimming pool - exercise room
Free hot breakfast buffet
Free WiFi
Free parking - limited truck parking
Pet friendly hotel More >

TripAdvisor Traveler Rating:




Based on 525 reviews

Read Recent Reviews

5 miles

Comfort Inn Matteson - I-57, Exit 340


5210 Southwick Drive, I-57, Exit 340, Matteson, IL 60443


5 miles from Homewood


Enter Dates







| | |
| --- | --- |
| Check In | 16 00 |
| Check Out | 11 00 |




Rated Average

Midscale, smoke-free hotel
Near Matteson Town Center
5 miles from First Midwest Bank Amphitheatre
3 floors, 108 rooms - elevator
No swimming pool
Exercise room
Free hot breakfast buffet
Free WiFi
Free parking
Not pet friendly

TripAdvisor Traveler Rating:




Based on 32 reviews

Read Recent Reviews

6 miles

Quality Inn & Suites Matteson


21050 Matteson Avenue, Matteson, IL 60443


6 miles from Homewood


Enter Dates







| | |
| --- | --- |
| Check In | 15 00 |
| Check Out | 11 00 |




Rated Average

Cheap, smoke-free hotel near Lincoln Mall
4.5 miles from First Midwest Bank Amphitheatre
4 floors, 125 rooms and suites
No swimming pool
Exercise room
Free hot breakfast buffet
Free WiFi
Free parking
Pet friendly hotel More >

TripAdvisor Traveler Rating:




Based on 51 reviews

Read Recent Reviews

6 miles

Sleep Inn Lansing - I-80 & I-94, Exit 161


2255 West 173rd Street, I-80 & I-94, Exit 161, Lansing, IL 60438


6 miles from Homewood


Enter Dates







| | |
| --- | --- |
| Check In | 15 00 |
| Check Out | 11 00 |




Rated Average

Midscale, smoke-free hotel near I-80/I-94
4 floors, 69 rooms
No swimming pool
Exercise room
Free hot breakfast buffet
Free WiFi
Free parking
Not pet friendly

TripAdvisor Traveler Rating:




Based on 65 reviews

Read Recent Reviews

6 miles

Comfort Suites Lansing - I-80 & I-94, Exit 161


2235 West 173rd Street, I-80 & I-94, Exit 161, Lansing, IL 60438


6 miles from Homewood


Enter Dates







| | |
| --- | --- |
| Check In | 15 00 |
| Check Out | 11 00 |




Rated Average

Midscale, smoke-free, all-suite hotel near I-80/I-94 at IL 83
3 floors, 65 studio suites - elevator
Heated indoor swimming pool - 24-hour exercise room
Microwave and refrigerator in every suite
Free hot breakfast buffet
Free WiFi
Free parking
Not pet friendly

TripAdvisor Traveler Rating:




Based on 88 reviews

Read Recent Reviews

6 miles

Holiday Inn Express & Suites Lansing - I-80 & I-94, Exit 161


2323 172nd Street, I-80 & I-94, Exit 161, Lansing, IL 60438


6 miles from Homewood


Enter Dates







| | |
| --- | --- |
| Check In | 15 00 |
| Check Out | 12 00 |




Rated High

Upper-midscale, smoke-free hotel near I-80/I-94
4 floors, 80 rooms and suites
Heated indoor swimming pool - exercise room
Microwave and refrigerator in every room
Free hot breakfast buffet
Free WiFi
Free parking
Not pet friendly

TripAdvisor Traveler Rating:




Based on 104 reviews

Read Recent Reviews

6 miles

Extended Stay America Suites Lansing - I-80 & I-94, Exit 161


2520 West 173rd Street, I-80 & I-94, Exit 161, Lansing, IL 60438


6 miles from Homewood


Enter Dates







| | |
| --- | --- |
| Check In | 15 00 |
| Check Out | 11 00 |




Rated Average

Budget, smoke-free, all-suite, extended-stay hotel
Near I-80/I-94
3 floors, 121 suites - elevator
No swimming pool
Kitchen in every suite
Free continental breakfast
Free WiFi
Free parking - limited truck parking
Pet friendly hotel More >

TripAdvisor Traveler Rating:




Based on 192 reviews

Read Recent Reviews

6 miles

Travelodge Lansing - I-80 & I-94, Exit 161


17301 Oak Avenue, I-80 & I-94, Exit 161, Lansing, IL 60438


6 miles from Homewood


Enter Dates







| | |
| --- | --- |
| Check In | 1500 |
| Check Out | 1100 |




Rated Very Low – Not Recommended

Cheap motel near I-80/I-94 at US 6
3 floors, 45 rooms - elevator
Some smoking rooms
No swimming pool
Free continental breakfast
Free WiFi
Free parking
Not pet friendly

TripAdvisor Traveler Rating:




Based on 85 reviews

Read Recent Reviews

6 miles

Baymont Inn & Suites Calumet City - I-94, Exit 71


510 East End Avenue, I-94, Exit 71, Calumet City, IL 60409


6 miles from Homewood


Enter Dates







| | |
| --- | --- |
| Check In | 15 00 |
| Check Out | 11 00 |




Rated Very Low – Not Recommended

Midscale, interstate hotel
20 miles from downtown Chicago
3 floors, 81 rooms and suites - elevator
Some smoking rooms
No swimming pool
Free continental breakfast
Free WiFi
Free parking - truck parking
Pet friendly hotel More >

TripAdvisor Traveler Rating:




Based on 360 reviews

Read Recent Reviews

6 miles

EVEN Hotel Tinley Park - I-80, Exit 148


18501 Convention Center Drive, I-80, Exit 148, Tinley Park, IL 60477


6 miles from Homewood


Enter Dates







| | |
| --- | --- |
| Check In | 15 00 |
| Check Out | 11 00 |




Rated Average

Upscale, smoke-free hotel near I-80
Connected to the Tinley Park Convention Center
6 floors, 202 rooms and suites
No swimming pool
Exercise room
Restaurant - lounge
Restaurant open for breakfast and dinner only
Free WiFi
Free parking
Pet friendly hotel More >

TripAdvisor Traveler Rating:




Based on 227 reviews

Read Recent Reviews

7 miles

La Quinta Inn Tinley Park - I-80, Exit 148


7255 West 183rd Street, I-80, Exit 148, Tinley Park, IL 60477


7 miles from Homewood


Enter Dates







| | |
| --- | --- |
| Check In | 15 00 |
| Check Out | 11 00 |




Rated Average

Midscale, smoke-free hotel
Near Tinley Park Convention Center
Indoor swimming pool is closed until March 2023
Exercise room
Microwave and refrigerator in every room
Free continental breakfast
Free WiFi
Free parking - truck parking
Pet friendly hotel More >

TripAdvisor Traveler Rating:




Based on 572 reviews

Read Recent Reviews

7 miles

Fairfield Inn & Suites by Marriott Tinley Park - I-80, Exit 148


18511 North Creek Drive, I-80, Exit 148, Tinley Park, IL 60477


7 miles from Homewood


Enter Dates







| | |
| --- | --- |
| Check In | 1500 |
| Check Out | 1200 |




Rated High

Upper-midscale, smoke-free hotel
Near Tinley Park Convention Center
3 floors, 62 rooms and suites - elevator
Heated indoor swimming pool - exercise room
Microwave and refrigerator in every room
Free continental breakfast
Free WiFi
Free parking
Not pet friendly

TripAdvisor Traveler Rating:




Based on 122 reviews

Read Recent Reviews

7 miles

Hampton Inn Tinley Park - I-80, Exit 148


18501 North Creek Drive, I-80, Exit 148, Tinley Park, IL 60477


7 miles from Homewood


Enter Dates







| | |
| --- | --- |
| Check In | 15 00 |
| Check Out | 11 00 |




Rated Average

Upper-midscale, smoke-free hotel
Near Tinley Park Convention Center
3 floors, 64 rooms - elevator
Heated indoor swimming pool - exercise room
Free hot breakfast buffet
Free WiFi
Free parking
Pet friendly hotel More >

TripAdvisor Traveler Rating:




Based on 453 reviews

Read Recent Reviews

7 miles

Wingate by Wyndham Hotel Tinley Park - I-80, Exit 148


18421 North Creek Drive, I-80, Exit 148, Tinley Park, IL 60477


7 miles from Homewood


Enter Dates







| | |
| --- | --- |
| Check In | 1500 |
| Check Out | 1200 |




Rated Average

Midscale, smoke-free hotel
Near Tinley Park Convention Center
4 floors, 86 rooms
Heated indoor swimming pool - exercise room
Microwave and refrigerator in every room
Free hot breakfast buffet
Free WiFi
Free parking
Not pet friendly

TripAdvisor Traveler Rating:




Based on 1257 reviews

Read Recent Reviews

7 miles

Comfort Inn & Suites Tinley Park - I-80, Exit 148


18400 Spring Creek Drive, I-80, Exit 148, Tinley Park, IL 60477


7 miles from Homewood


Enter Dates







| | |
| --- | --- |
| Check In | 15 00 |
| Check Out | 11 00 |




Rated Average

Midscale, smoke-free hotel
Near Tinley Park Convention Center
3 floors, 66 rooms and suites - elevator
Heated indoor swimming pool - exercise room
Microwave and refrigerator in every room
Free hot breakfast buffet
Free WiFi
Free parking
Not pet friendly

TripAdvisor Traveler Rating:




Based on 152 reviews

Read Recent Reviews

7 miles

Holiday Inn Tinley Park - I-80, Exit 148


18320 North Creek Drive, I-80, Exit 148, Tinley Park, IL 60477


7 miles from Homewood


Enter Dates







| | |
| --- | --- |
| Check In | 15 00 |
| Check Out | 11 00 |




Upper-midscale, smoke-free hotel
Near Tinley Park Convention Center
4 floors, 108 rooms and suites
Heated indoor swimming pool - exercise room
Restaurant - lounge
Restaurant open for breakfast and dinner only
Microwave and refrigerator in every room
Free WiFi
Free parking
Not pet friendly

7 miles

Sleep Inn Tinley Park - I-80, Exit 148


18420 Spring Creek Drive, I-80, Exit 148, Tinley Park, IL 60477


7 miles from Homewood


Enter Dates







| | |
| --- | --- |
| Check In | 15 00 |
| Check Out | 11 00 |




Rated Average

Midscale, smoke-free hotel
Near Tinley Park Convention Center
4 floors, 72 rooms
No swimming pool
Exercise room
Microwave and refrigerator in every room
Free hot breakfast buffet
Free WiFi
Free parking
Pet friendly hotel More >

TripAdvisor Traveler Rating:




Based on 122 reviews

Read Recent Reviews

7 miles

WoodSpring Suites Tinley Park - I-80, Exit 148


18636 West Creek Drive, I-80, Exit 148, Tinley Park, IL 60477


7 miles from Homewood


Enter Dates







| | |
| --- | --- |
| Check In | 15 00 |
| Check Out | 11 00 |




Rated Average

Budget, smoke-free, all-suite, extended-stay hotel
1 mile from Tinley Park Convention Center
4 floors, 123 suites
No swimming pool
Kitchen in every suite
Free WiFi
Free parking
Pet friendly hotel More >

TripAdvisor Traveler Rating:




Based on 40 reviews

Read Recent Reviews

7 miles

Days Inn Calumet Park


12800 South Ashland Avenue, Calumet Park, IL 60827


7 miles from Homewood


Enter Dates







| | |
| --- | --- |
| Check In | 1500 |
| Check Out | 1100 |




Rated Very Low – Not Recommended

Cheap, smoke-free, downtown hotel
6 floors, 85 rooms
No swimming pool
Free continental breakfast
Free WiFi
Free parking
Truck parking costs $10 per night
Not pet friendly

TripAdvisor Traveler Rating:




Based on 70 reviews

Read Recent Reviews

7 miles

Holiday Inn Express Crestwood


13330 Cicero Avenue, Crestwood, IL 60445


7 miles from Homewood


Enter Dates







| | |
| --- | --- |
| Check In | 16 00 |
| Check Out | 11 00 |




Rated Average

Upper-midscale, smoke-free hotel
10 miles south of Midway Airport
4 floors, 123 rooms
Heated indoor swimming pool - exercise room
Microwave and refrigerator in every room
Free hot breakfast buffet
Free WiFi
Free parking
Not pet friendly

TripAdvisor Traveler Rating:




Based on 132 reviews

Read Recent Reviews

8 miles

Baymont Inn & Suites Alsip - I-294, Exit 12


12801 South Cicero Avenue, I-294, Exit 12, Alsip, IL 60803


8 miles from Homewood


Enter Dates







| | |
| --- | --- |
| Check In | 15 00 |
| Check Out | 12 00 |




Rated Average

Midscale, smoke-free, interstate hotel
21 miles from downtown Chicago
3 floors, 98 rooms and suites - elevator
No swimming pool
Exercise room
Microwave and refrigerator in every room
Free continental breakfast
Free WiFi
Free parking
Pet friendly hotel More >

TripAdvisor Traveler Rating:




Based on 384 reviews

Read Recent Reviews

8 miles

Homewood Suites by Hilton Munster


9120 Calumet Avenue, Munster, IN 46321


8 miles from Homewood


Enter Dates







| | |
| --- | --- |
| Check In | 15 00 |
| Check Out | 11 00 |




Rated Very High

Upscale, smoke-free, all-suite, extended-stay hotel
1 mile south of downtown
4 floors, 91 studio and 1-bedroom suites
Indoor swimming pool - exercise room
Kitchen in every suite
Free hot breakfast buffet
Free WiFi
Free parking - truck parking
Not pet friendly

TripAdvisor Traveler Rating:




Based on 322 reviews

Read Recent Reviews

8 miles

Hampton Inn & Suites Munster


8936 Calumet Avenue, Munster, IN 46321


8 miles from Homewood


Enter Dates







| | |
| --- | --- |
| Check In | 15 00 |
| Check Out | 11 00 |




Rated Very High

Upper-midscale, smoke-free hotel
Near Purdue University Calumet
3 floors, 91 rooms and suites - elevator
Heated indoor swimming pool - exercise room
Free continental breakfast
Free WiFi
Free parking
Not pet friendly

TripAdvisor Traveler Rating:




Based on 608 reviews

Read Recent Reviews

8 miles

DoubleTree by Hilton Alsip - I-294, Exit 12


5000 West 127th Street, I-294, Exit 12, Alsip, IL 60803


8 miles from Homewood


Enter Dates







| | |
| --- | --- |
| Check In | 16 00 |
| Check Out | 11 00 |




Rated High

Upscale, smoke-free, full-service, interstate hotel
22 miles from downtown Chicago
8 miles from Midway Airport
Free shuttle to Midway Airport
Heated indoor swimming pool - exercise room
Restaurant - lounge - room service
Free WiFi
Free parking
Park and fly costs $5 per night
Not pet friendly

TripAdvisor Traveler Rating:




Based on 1118 reviews

Read Recent Reviews
We can also help you find hotels in
Homewood, Alabama
.
I loved that HotelGuides helped me find a hotel. You can try to search for one yourself, but this service was so helpful. Just click on the section of the Interstate you are driving on and you see a list of hotels that actually have rooms available.

- Kathy Wilker
Why Book Here?

Pay at hotel
Cancel free
Lowest price guarantee
We add no fees.
If you don't like your hotel,
we'll refund your money.
Cash rewards + hotel points too
Homewood Group Hotel Rates
Hotels near Me

Hotels near Olympia Fields Country Club 2.7 miles SW


Hotels near Torrence Avenue Lansing 6 miles east


Hotels near Hollywood Casino Amphitheatre Chicago 6 miles west


Hotels near The Odyssey Venue 6 miles west


Hotels near Tinley Park Convention Center 6 miles west


Hotels near Harlem Avenue Chicago 7 miles west


Hotels near Indiana Illinois Border at I-94 7 miles east


Hotels near Cooper's Hawk Winery 7 miles NW


Hotels near Governors State University 8 miles south


Hotels near Chateau Bu-Sche 9 miles NW


Hotels near La Grange Road Tinley Park 10 miles west


Hotels near Trinity Christian College 10 miles NW


Hotels near Calumet Avenue Hammond 10 miles NE


Hotels near Orland Square 10 miles NW


Hotels near Orland Chateau 11 miles NW



Flossmoor IL Hotels 1.4 miles SW


Hazel Crest IL Hotels 1.8 miles NW


Country Club Hills IL Hotels 2.9 miles west


Markham IL Hotels 3.2 miles NW


Harvey IL Hotels 3.7 miles north


Chicago Heights IL Hotels 3.8 miles SE


South Holland IL Hotels 4.3 miles NE


Matteson IL Hotels 4.4 miles SW


Park Forest IL Hotels 4.6 miles south


Oak Forest IL Hotels 5 miles NW


Midlothian IL Hotels 5 miles NW


Riverdale IL Hotels 6 miles north


Lansing IL Hotels 6 miles east


Steger IL Hotels 6 miles south


Tinley Park IL Hotels 6 miles west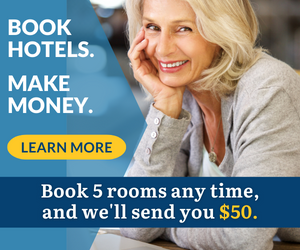 On place pages like this, we order hotels from lowest cost to highest – except we list low-rated hotels at the bottom of the page.

Most of our competitors order these same hotels in other ways that make them more money.
To us, motels are smaller lodgings that have rooms you can enter directly from the parking area.

At hotels, on the other hand, you can enter your room only through a hall inside the building.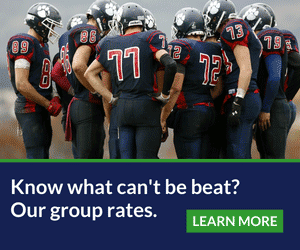 Beware of non-refundable reservations that could cost you a lot of money if you change or cancel them. +

Non-refundable reservations are a gamble that will usually save you less than $10. If you make a $90 non-refundable reservation instead of a $100 refundable booking, you are betting $90 to win $10. Would you do that in Las Vegas?

Don't assume you can cancel a non-refundable reservation without penalty if you notify the hotel weeks or even months in advance. +

Often you cannot – because some hotels' profit strategy is to get paid more than once for the same room for the same night.

Always read cancellation policies carefully before you make a reservation. +

When is the latest date and time you can cancel without penalty?


More >
When you make a reservation, you will receive a confirmation email. Take a copy with you to the hotel.
The earlier in the afternoon you check into a hotel, the more likely you will get a room or suite that matches your preferences.