Tripler AMC is located in Honolulu, Hawaii, west of Fort Shafter. The attack on Pearl Harbor led to its construction and it is the only federal tertiary care hospital in the Pacific Basin.

The closest hotels are about 4 miles south near the Honolulu Airport and 7 miles southeast in downtown Honolulu.
Map of Hotels near Tripler Army Medical Center
Zoom in (+) to see restaurants and other attractions near hotels.
Hotels closest to Tripler Army Medical Center

Rates shown below are estimates. Click See Rates for actual current rates.

2.0 miles

Pacific Marina Inn Airport Honolulu

2628 Waiwai Loop, Honolulu, HI 96819


2.0 miles from Tripler Army Medical Center

From $110
Enter Dates







| | |
| --- | --- |
| Check In | 15 00 |
| Check Out | 12 00 |




Rated Low – Not Recommended Midscale, smoke-free, full-service, Oahu hotel

1.5 miles from Honolulu Airport

3 floors, 119 rooms and suites - no elevator

Free 24-hour shuttle to Honolulu Airport

Outdoor swimming pool

Restaurant - lounge

Restaurant closed on Mondays

Free Internet in room

Free parking

Free park and fly up to 7 nights only

Not pet-friendly - no pets allowed.

- Jul 2016 Most Recent HotelGuides Review

"A basic hotel. Good airport shuttle service. If you just need overnight accommodations before a morning flight, stay here and avoid the high cost of shuttling into Waikiki.2017-02-21"

More >

TripAdvisor Traveler Rating:


Based on 451 reviews

Read Recent Reviews

2.2 miles

Best Western Plaza Hotel Honolulu

3253 North Nimitz Highway, Honolulu, HI 96819


2.2 miles from Tripler Army Medical Center

From $162
Enter Dates







| | |
| --- | --- |
| Check In | 1500 |
| Check Out | 1200 |




Rated Average Midscale, smoke-free hotel 7 miles from beach

One-half mile from Honolulu Airport

12 floors, 274 rooms

Free 24-hour shuttle to Honolulu Airport

Outdoor swimming pool - exercise room

Restaurant

Restaurant open for breakfast and dinner only

Microwave and refrigerator in every room

Free Internet in room

Parking costs $30 per night

Park and fly not allowed

Pet-friendly hotel - $30 per night fee for each pet.

- Jul 2016 Most Recent HotelGuides Review

"The hotel was expensive for what I got. The room was clean, but the bathtub was old. Great staff. Don't count on the restaurant being open.2017-01-29"

More >

TripAdvisor Traveler Rating:


Based on 1422 reviews

Read Recent Reviews

2.3 miles

Ohana Honolulu Airport Hotel

3401 North Nimitz Highway, Honolulu, HI 96819


2.3 miles from Tripler Army Medical Center

From $161
Enter Dates







| | |
| --- | --- |
| Check In | 15 00 |
| Check Out | 12 00 |




Rated Average Midscale, smoke-free Oahu hotel

One-half mile from Honolulu Airport

4 floors, 307 rooms

Free 24-hour shuttle to Honolulu Airport

Outdoor swimming pool - exercise room

Restaurant

Restaurant open for breakfast and dinner only

Free Internet in room

Parking costs $30 per night

Park and fly not allowed

Pet-friendly hotel - allows up to 2 pets per room - $30 per night fee for each pet.

- Aug 2016 Most Recent HotelGuides Review

"Close to the airport and within walking distance of a few restaurants. The hotel was comfortable, and the front desk clerks were pleasant. Had an on-site restaurant.2017-05-08"

More >

TripAdvisor Traveler Rating:


Based on 1047 reviews

Read Recent Reviews

4.1 miles

Aston at the Executive Centre Hotel Honolulu

1088 Bishop Street, Honolulu, HI 96813


4.1 miles from Tripler Army Medical Center

From $180
Enter Dates







| | |
| --- | --- |
| Check In | 15 00 |
| Check Out | 12 00 |




Rated Average Upper-midscale, smoke-free, downtown Honolulu hotel

One-half mile from Honolulu Cruise Terminal

Closest hotel to cruise port gate

41 floors, 116 rooms and suites

No shuttle to Honolulu Cruise Terminal

Outdoor swimming pool

Restaurant - lounge - room service

Restaurant open for lunch and dinner only

Microwave and refrigerator in every room

Free Internet in room

Parking costs $25 per night

Park and cruise not allowed

Not pet-friendly - no pets allowed.

- Oct 2014 Most Recent HotelGuides Review

"Wonderful location, but the hotel room needed updating. We noticed chipped walls and old carpeting. The kitchen and bathroom were definitely from the 1980s. No bellhop. Don't recommend.2015-06-30"

More >

TripAdvisor Traveler Rating:


Based on 261 reviews

Read Recent Reviews

6 miles

Pagoda Hotel Honolulu

1525 Rycroft Street, Honolulu, HI 96814


6 miles from Tripler Army Medical Center

From $135
Enter Dates







| | |
| --- | --- |
| Check In | 15 00 |
| Check Out | 12 00 |




Rated Average Midscale, full-service hotel

1.5 miles southeast of convention center

2 miles southeast of downtown Honolulu

Also about 2 miles from Honolulu Cruise Terminal

2 buildings - 5 and 12 floors; 384 rooms and suites

No shuttle to Honolulu Cruise Terminal

2 outdoor swimming pools

Restaurant - room service

Internet access costs $10 per night

Parking costs $10 per night

Park and cruise not allowed

Pet-friendly hotel - $35 per night fee for each pet.

- Aug 2016 Most Recent HotelGuides Review

"Fairly well located and inexpensive. Hotel decor was somewhat tired, but the room was clean and had no problems. The floating restaurant had a great deal of old-school charm, and the food was good. If you're just looking for a place to sleep, this is a good choice.2015-02-17"

More >

TripAdvisor Traveler Rating:


Based on 504 reviews

Read Recent Reviews

6 miles

Ala Moana Hotel Honolulu

410 Atkinson Drive, Honolulu, HI 96814


6 miles from Tripler Army Medical Center

From $177
Enter Dates







| | |
| --- | --- |
| Check In | 15 00 |
| Check Out | 12 00 |




Rated Very High Upper-midscale, smoke-free, full-service, downtown hotel

Near Hawaii Convention Center

2 blocks from Ala Moana Beach

2 miles from Honolulu Cruise Terminal

2 towers - 6 and 36 floors, 1110 rooms

No shuttle to Honolulu Cruise Terminal

Outdoor swimming pool - exercise room

3 restaurants - lounge

Microwave and refrigerator in every room

Free Internet in room

Parking costs $20 per night

Park and cruise not allowed

Not pet-friendly - no pets allowed.

- May 2016 Most Recent HotelGuides Review

"The hotel has been around for ages, and it's still popular. Great room and awesome staff. I love that it's connected to Ala Moana, so we could just stroll on over to Shirokiya. I'll definitely stay here again.2016-05-08"

More >

6 miles

Luxury Suites Int'l at the Ala Moana Hotel Honolulu

410 Atkinson Drive, Honolulu, HI 96814


6 miles from Tripler Army Medical Center

From $169
Enter Dates







| | |
| --- | --- |
| Check In | 16 00 |
| Check Out | 11 00 |




Rated Average Upscale, smoke-free, full-service, downtown condos

Across street from beach - near convention center

2 miles from Honolulu Cruise Terminal

2 towers - 6 and 36 floors, 35 condos

No shuttle to Honolulu Cruise Terminal

Outdoor swimming pool - exercise room

3 restaurants - lounge - room service

Parking costs $20 per night

Park and cruise not allowed

Not pet-friendly - no pets allowed.

- Jul 2016

Note: This hotel charges a resort fee of $25 per night - includes Internet access.

TripAdvisor Traveler Rating:


Based on 2939 reviews

Read Recent Reviews

6 miles

Prince Waikiki Hotel Honolulu

100 Holomoana Street, Honolulu, HI 96815


6 miles from Tripler Army Medical Center

From $216
Enter Dates







| | |
| --- | --- |
| Check In | 1500 |
| Check Out | 1200 |




Rated Very High Luxury, smoke-free, full-service, Oahu, west Waikiki hotel

Steps from beach

2.5 miles from Honolulu Cruise Terminal

33 floors, 521 rooms and suites

No shuttle to Honolulu Cruise Terminal

Free shuttle to Waikiki, beaches, and golf club

Outdoor swimming pool - exercise room

2 restaurants - lounge - room service

Full-service spa

Park and cruise not allowed

Not pet-friendly - no pets allowed.

- Apr 2017

Note: This hotel charges a resort fee of $32 per night - includes parking and Internet access.

Most Recent HotelGuides Review

"Close to the cruise terminal, and a taxi ride away from Pearl Harbor. Nice hotel. The room was clean and quiet, and the staff was friendly.2015-10-06"

More >

TripAdvisor Traveler Rating:


Based on 262 reviews

Read Recent Reviews

6 miles

Marina Tower Hotel Waikiki

1700 Ala Moana Blvd, Honolulu, HI 96815


6 miles from Tripler Army Medical Center

From $84
Enter Dates







| | |
| --- | --- |
| Check In | 16 00 |
| Check Out | 11 00 |




Rated Average Midscale, smoke-free, west Waikiki, oceanview hotel

Steps from beach

2 miles from Honolulu Cruise Terminal

40 floors, 136 rooms

No shuttle to Honolulu Cruise Terminal

Outdoor swimming pool

Free Internet in room

Valet parking only - $25 per night

Park and cruise not allowed

Not pet-friendly - no pets allowed.

- Jul 2016 Most Recent HotelGuides Review

"Great place to stay. The hotel room was clean. We loved it here. Give it a try; you'll be impressed.2015-05-21"

TripAdvisor Traveler Rating:


Based on 252 reviews

Read Recent Reviews

6 miles

Equus Hotel Waikiki Honolulu

1696 Ala Moana Blvd, Honolulu, HI 96815


6 miles from Tripler Army Medical Center

From $166
Enter Dates







| | |
| --- | --- |
| Check In | 15 00 |
| Check Out | 12 00 |




Rated High Midscale, smoke-free, west Waikiki hotel on Oahu

Across the street from beach

2 miles from Honolulu Cruise Terminal

An Ascend Hotel Collection Member

10 floors, 106 rooms and suites

No shuttle to Honolulu Cruise Terminal

Outdoor swimming pool

Free Internet in room

Parking costs $25 per night

Park and cruise not allowed

Not pet-friendly - no pets allowed.

- Jul 2016 Most Recent HotelGuides Review

"The hotel was clean and within walking distance of the beach. All the employees were pleasant and helpful, and there was a nice little cabana off the pool area.2017-04-03"

More >

TripAdvisor Traveler Rating:


Based on 1506 reviews

Read Recent Reviews

6 miles

Ilikai Hotel & Luxury Suites Waikiki Honolulu

1777 Ala Moana Blvd, Honolulu, HI 96815


6 miles from Tripler Army Medical Center

From $216
Enter Dates







| | |
| --- | --- |
| Check In | 15 00 |
| Check Out | 12 00 |




Rated Very High Upscale, smoke-free, full-service, west Waikiki hotel

Located on Oahu - short walk to the beach

An Aqua Hotel

2.5 miles from Honolulu Cruise Terminal

25 floors, 783 rooms and suites

Outdoor swimming pool - fitness center

2 restaurants - lounge

Microwave and refrigerator in every room

Valet parking only - $28 per night

Park and cruise not allowed

Not pet-friendly - no pets allowed.

- Jan 2015

Note: This hotel charges a resort fee of $15 per night - includes shuttle and Internet access.

Most Recent HotelGuides Review

"Scenic spot. Excellent accommodations and professional personnel. Stay more than one night; you'll enjoy this hotel.2017-05-09"

More >

TripAdvisor Traveler Rating:


Based on 2126 reviews

Read Recent Reviews

6 miles

Modern Hotel Waikiki Honolulu

1775 Ala Moana Blvd, Honolulu, HI 96815


6 miles from Tripler Army Medical Center

From $230
Enter Dates







| | |
| --- | --- |
| Check In | 15 00 |
| Check Out | 12 00 |




Rated Very High Upscale, smoke-free, full-service hotel

In west Waikiki on Oahu - near the beach

2.5 miles from Honolulu Cruise Terminal

18 floors, 353 rooms and suites - AAA 4 Diamonds

No shuttle to Honolulu Cruise Terminal

2 outdoor swimming pools - exercise room

Restaurant - lounge - 2 poolside bars

Full-service spa

Free Internet in room

Valet parking only - $35 per night

Park and cruise costs $35 per night

Pet-friendly hotel - allows dogs only up to 25 pounds, 1 dog per room - $50 per night pet fee.

- Aug 2016

TripAdvisor Traveler Rating:


Based on 4111 reviews

Read Recent Reviews

6 miles

Ilikai Lite Hotel Honolulu

1777 Ala Moana Blvd, Honolulu, HI 96815


6 miles from Tripler Army Medical Center

From $216
Enter Dates







| | |
| --- | --- |
| Check In | 15 00 |
| Check Out | 12 00 |




Rated Average
Upscale, smoke-free, full-service, west Waikiki hotel Located on Oahu - short walk to the beach
An Aqua Hotel
2.5 miles from Honolulu Cruise Terminal
25 floors, 783 rooms and suites
Outdoor swimming pool - fitness center
2 restaurants - lounge
Microwave and refrigerator in every room
Valet parking only - $28 per night
Park and cruise not allowed
Not pet-friendly - no pets allowed. - Sep 2016

Note: This hotel charges a resort fee of $15 per night - includes shuttle and Internet access.




6 miles

Waikiki Marina Resort at the Ilikai by Shell Vacations Honolulu

1777 Ala Moana Blvd, Honolulu, HI 96815


6 miles from Tripler Army Medical Center

From $174
Enter Dates







| | |
| --- | --- |
| Check In | 16 00 |
| Check Out | 10 00 |




Rated High Midscale, smoke-free, full-service condos

In west Waikiki on Oahu - short walk to beach

2.5 miles from Honolulu Cruise Terminal

21 floors, 123 condos

No shuttle to Honolulu Cruise Terminal

Outdoor swimming pool - 24-hour exercise room

Restaurant - lounge

Free Internet in room

Valet parking only - $28 per night

Park and cruise not allowed

Not pet-friendly - no pets allowed.

- Jul 2016 Most Recent HotelGuides Review

"Good location - room was clean and comfortable - had all the furnishings I needed - excellent, helpful staff - 5-star stay for a 3-star price.2012-01-01"

More >

TripAdvisor Traveler Rating:


Based on 887 reviews

Read Recent Reviews

6 miles

Ramada Plaza Hotel Waikiki Honolulu

1830 Ala Moana Blvd, Honolulu, HI 96815


6 miles from Tripler Army Medical Center

From $119
Enter Dates







| | |
| --- | --- |
| Check In | 1500 |
| Check Out | 1200 |




Rated High Midscale, smoke-free, Oahu, west Waikiki hotel

Within walking distance to beach

17 floors, 198 rooms and suites

Outdoor swimming pool - exercise room

Free Internet in room

Parking costs $25 per night

Not pet-friendly - no pets allowed.

- Jul 2016 Most Recent HotelGuides Review

"Great location and bargain. The hotel was clean and fully-equipped, and the staff was helpful.2015-11-06"

More >

TripAdvisor Traveler Rating:


Based on 1377 reviews

Read Recent Reviews

6 miles

Aqua Palms Waikiki Hotel Honolulu

1850 Ala Moana Boulevard, Honolulu, HI 96815


6 miles from Tripler Army Medical Center

From $228
Enter Dates







| | |
| --- | --- |
| Check In | 15 00 |
| Check Out | 12 00 |




Rated Average Upscale, smoke-free, full-service, west Waikiki hotel

Located on Oahu - 2 blocks from beach

11 floors, 267 rooms and suites

Outdoor swimming pool - exercise room

Microwave and refrigerator in every room

Parking costs $25 per night

Not pet-friendly - no pets allowed.

- May 2016

Note: This hotel charges a deposit for all reservations.

Note: This hotel charges a resort fee of $15 per night - includes Internet access and shuttle to local attractions.

Most Recent HotelGuides Review

"Across from the Hilton Resort and Waikiki Beach and close to restaurants. The hotel was older but clean, and the staff was friendly and accommodating. I recommend staying here.2017-05-21"

More >

TripAdvisor Traveler Rating:


Based on 1903 reviews

Read Recent Reviews

6 miles

Hawaiian Monarch Hotel Honolulu

444 Niu Street, Honolulu, HI 96815


6 miles from Tripler Army Medical Center

From $113
Enter Dates







| | |
| --- | --- |
| Check In | 15 00 |
| Check Out | 11 00 |




Rated Average Midscale, smoke-free, full-service, west Waikiki hotel

3 blocks from the beach

44 floors, 60 rooms

Outdoor swimming pool - exercise room

2 restaurants - lounge

Microwave and refrigerator in every room

Note: No Internet in room

Parking costs $25 per night

Not pet-friendly - no pets allowed.

- Jun 2017

Note: This hotel charges a resort fee of $10 per night - includes parking.

TripAdvisor Traveler Rating:


Based on 398 reviews

Read Recent Reviews

6 miles

Grand Waikikian by Hilton Grand Vacations Club Honolulu

1811 Ala Moana Blvd, Honolulu, HI 96815


6 miles from Tripler Army Medical Center

From $315
Enter Dates







| | |
| --- | --- |
| Check In | 16 00 |
| Check Out | 10 00 |




Rated High Upscale, smoke-free, full-service, west Waikiki, oceanfront hotel

Steps from the beach

On grounds of Hilton Hawaiian Village Beach Resort

39 floors, 331 1-bedroom and 2-bedroom suites

AAA 3 Diamonds

Outdoor swimming pool - exercise room

3 restaurants - lounge - room service

Full-service spa

Free Internet in room

Parking costs $29 per night

Not pet-friendly - no pets allowed.

- Jan 2016

TripAdvisor Traveler Rating:


Based on 1305 reviews

Read Recent Reviews

6 miles

Hilton Grand Vacations Hotel at Hawaiian Village Waikiki

2003 Kalia Road, Honolulu, HI 96815


6 miles from Tripler Army Medical Center

From $314
Enter Dates







| | |
| --- | --- |
| Check In | 16 00 |
| Check Out | 10 00 |




Rated High Upscale, smoke-free, full-service, Oahu hotel

In west Waikiki - steps from the beach

35 floors, 2545 rooms and suites

3 outdoor swimming pools - exercise room

3 restaurants - lounge - room service

Full-service spa

Parking costs $29 per night

Not pet-friendly - no pets allowed.

- Jan 2016

Note: This hotel charges a resort fee of $30 per night - includes Internet access.

TripAdvisor Traveler Rating:


Based on 1416 reviews

Read Recent Reviews

6 miles

DoubleTree Alana by Hilton Hotel Waikiki Honolulu

1956 Ala Moana Blvd, Honolulu, HI 96815


6 miles from Tripler Army Medical Center

From $180
Enter Dates







| | |
| --- | --- |
| Check In | 15 00 |
| Check Out | 12 00 |




Rated Average Upscale, West Waikiki hotel

4 miles southeast of downtown Honolulu

19 floors, 313 rooms and suites

Heated outdoor swimming pool - exercise room

Restaurant - lounge

Restaurant open for breakfast and dinner only

Internet access costs $10 per night

Valet parking only - $30 per night

Not pet-friendly - no pets allowed.

- May 2015 Most Recent HotelGuides Review

"The hotel was overpriced. Find another place to stay.2016-11-21"

More >

TripAdvisor Traveler Rating:


Based on 1576 reviews

Read Recent Reviews

6 miles

Grand Islander by Hilton Grand Vacations Hotel Honolulu

2023 Kalia Road, Honolulu, HI 96815


6 miles from Tripler Army Medical Center

From $370
Enter Dates







| | |
| --- | --- |
| Check In | 16 00 |
| Check Out | 10 00 |




Rated High Luxury, smoke-free, all-suite, full-service hotel near beach

In West Waikiki near Ala Wai Canal East Side

37 floors, 418 1-bedroom to 3-bedroom suites

Outdoor swimming pool - exercise room

5 restaurants - coffee shop

Parking costs $35 per night

Not pet-friendly - no pets allowed.

- Mar 2017

Note: This hotel charges a resort fee of $30 per night - includes Internet access.

TripAdvisor Traveler Rating:


Based on 223 reviews

Read Recent Reviews

6 miles

Hilton Hawaiian Village Waikiki Beach Resort Honolulu

2005 Kalia Road, Honolulu, HI 96815


6 miles from Tripler Army Medical Center

From $304
Enter Dates







| | |
| --- | --- |
| Check In | 15 00 |
| Check Out | 11 00 |




Rated High Upscale, smoke-free, beachfront resort

In west Waikiki hotel on Oahu

7 towers - 35, 32, 25, 17, and 15 floors; 2860 rooms

4 outdoor swimming pools - 2 exercise room

7 restaurants - 5 lounges - room service

Full-service spa

Parking costs $29 per night

Not pet-friendly - no pets allowed.

- Jan 2016

Note: This hotel charges a resort fee of $30 per night - includes Internet access.

Most Recent HotelGuides Review

"The hotel was nice and clean, and the staff was pleasant. Everything you need is a short walk away, including the ocean, stores, and restaurants.2015-11-19"

More >

TripAdvisor Traveler Rating:


Based on 15088 reviews

Read Recent Reviews

7 miles

Ambassador Hotel Waikiki Honolulu

2040 Kuhio Avenue, Honolulu, HI 96815


7 miles from Tripler Army Medical Center

From $136
Enter Dates







| | |
| --- | --- |
| Check In | 1500 |
| Check Out | 1130 |




Rated Average Midscale, smoke-free, downtown Waikiki hotel

Short walk to the beach

19 floors, 300 rooms and suites

Outdoor swimming pool - exercise room

Parking costs $25 per night

Not pet-friendly - no pets allowed.

- Jul 2015

Note: This hotel charges a resort fee of $20 per night - includes Internet access.

TripAdvisor Traveler Rating:


Based on 638 reviews

Read Recent Reviews

7 miles

Outrigger Luana Condos Waikiki Honolulu

2045 Kalakaua Avenue, Honolulu, HI 96815


7 miles from Tripler Army Medical Center

From $126
Enter Dates







| | |
| --- | --- |
| Check In | 15 00 |
| Check Out | 12 00 |




Rated High Midscale, smoke-free, downtown Waikiki condos

Located on Oahu - steps from beach

16 floors, 205 studio to 2-bedroom condos

Outdoor swimming pool - exercise room

Valet parking only - $35 per night

Not pet-friendly - no pets allowed.

- Jul 2016

Note: This hotel charges a resort fee of $20 per night - includes Internet access and shuttle to local attractions.

Most Recent HotelGuides Review

"Room was clean - staff was friendly and professional - needed more parking - great stay.2010-08-01"

More >

TripAdvisor Traveler Rating:


Based on 1613 reviews

Read Recent Reviews

7 miles

Wyndham Vacation Resort Royal Garden at Waikiki

440 Olohana Street, Honolulu, HI 96815


7 miles from Tripler Army Medical Center

From $243
Enter Dates







| | |
| --- | --- |
| Check In | 16 00 |
| Check Out | 10 00 |




Rated High Upscale, smoke-free, all-suite resort

On Oahu in downtown Waikiki

Short walk to the beach

16 floors, 140 1-bedroom suites

Outdoor swimming pool - exercise room

Microwave and refrigerator in every suite

Free Internet in room

Valet parking only - $25 per night

Not pet-friendly - no pets allowed.

- Jul 2016

TripAdvisor Traveler Rating:


Based on 513 reviews

Read Recent Reviews

7 miles

Holiday Inn Express Honolulu Waikiki

2058 Kuhio Avenue, Honolulu, HI 96815


7 miles from Tripler Army Medical Center

From $144
Enter Dates







| | |
| --- | --- |
| Check In | 15 00 |
| Check Out | 12 00 |




Rated Average Midscale, smoke-free, Oahu hotel

In downtown Waikiki

10-minute walk from beach

44 floors, 596 rooms and suites

No shuttle to Honolulu Airport

Outdoor swimming pool open all year

Microwave and refrigerator in every room

Free hot breakfast buffet

Free Internet in room

Parking costs $27 per night

Not pet-friendly - no pets allowed.

- Mar 2017 Most Recent HotelGuides Review

"Nice hotel - beautiful view from the room - bathroom had a bit of mold, and needed more towels - great service - liked the pool bar - long wait for the elevators.2008-01-01"

More >

7 miles

Waikiki Gateway Hotel Honolulu

2070 Kalakaua Avenue, Honolulu, HI 96815


7 miles from Tripler Army Medical Center

From $219
Enter Dates







| | |
| --- | --- |
| Check In | 15 00 |
| Check Out | 11 00 |




Rated Very High Midscale, smoke-free, downtown Waikiki hotel on Oahu

Short walk to beach - near International Market Place

17 floors, 176 rooms

Outdoor swimming pool

Restaurant

Restaurant open for breakfast only

Valet parking only - $25 per night

Not pet-friendly - no pets allowed.

- Jul 2016

Note: This hotel charges a resort fee of $10 per night - includes Internet access.

Most Recent HotelGuides Review

"Didn't like the front desk clerk's attitude - good shuttle driver.2011-03-01"

More >

TripAdvisor Traveler Rating:


Based on 204 reviews

Read Recent Reviews

7 miles

Ritz-Carlton Residences Waikiki

383 Kalaimoku Street, Honolulu, HI 96815


7 miles from Tripler Army Medical Center

From $502
Enter Dates







| | |
| --- | --- |
| Check In | 1600 |
| Check Out | 1200 |




Rated Very High Luxury, smoke-free, full-service hotel

In downtown Waikiki - near beach

37 floors, 307 rooms and suites

Outdoor swimming pool - exercise room

Restaurant - lounge - 24-hour room service

Free Internet in room

Valet parking only - $38 per night

Not pet-friendly - no pets allowed.

- Dec 2016

TripAdvisor Traveler Rating:


Based on 318 reviews

Read Recent Reviews

7 miles

Polynesian Residences Waikiki Honolulu

2131 Kalakaua Avenue, Honolulu, HI 96817


7 miles from Tripler Army Medical Center

From $314
Enter Dates







| | |
| --- | --- |
| Check In | 15 00 |
| Check Out | 12 00 |




Rated Very High Midscale, smoke-free, all-suite hotel near beach

Also near Beach Walk

4 floors, 47 studio and 1-bedrooms suites

Outdoor swimming pool

Microwave and refrigerator in every room

Free Internet in room

No on-site parking available

Off-site parking costs $25 per night

Pet-friendly hotel - allows dogs only up to 15 pounds - $35 per night pet fee.

- Jul 2016 Most Recent HotelGuides Review

"Hotel was a dirty mess - I left after one night.2014-01-01"

TripAdvisor Traveler Rating:


Based on 10 reviews

Read Recent Reviews

7 miles

Breakers at Waikiki Hotel Honolulu

250 Beach Walk, Honolulu, HI 96815


7 miles from Tripler Army Medical Center

From $305
Enter Dates







| | |
| --- | --- |
| Check In | 15 00 |
| Check Out | 12 00 |




Rated High Upper-midscale, smoke-free, Waikiki Beach hotel

Located on Oahu - steps from beach

2 floors, 64 rooms - no elevator

Outdoor swimming pool open all year

Restaurant - lounge

Restaurant open for lunch and dinner only

Free Internet in room

Free parking

Not pet-friendly - no pets allowed.

- May 2016

TripAdvisor Traveler Rating:


Based on 229 reviews

Read Recent Reviews
Why Book Here?

No fees
Lowest price guarantee
Pay at hotel in most cases
If you don't like your hotel,
we'll refund your money.
Cash rewards + hotel points too



Tripler Army Medical Center Info
Tripler Army Medical Center
Honolulu Group Hotel Rates
Closest Airport
Honolulu International Airport - HNL

Map of Hotels near Tripler Army Medical Center


Hotels near
Nearby Attractions



Hotels near Honolulu Airport - HNL
2.3 miles SW


Hotels near Aloha Stadium
2.6 miles west


Hotels near Hula Bowl at Aloha Stadium - Honolulu HI
2.6 miles west


Hotels near Hawaii State Fair
2.6 miles west


Hotels near Pearl Harbor Naval Station
3.5 miles west


Hotels near Pearl Harbor Naval Shipyard
3.7 miles west


Hotels near Hickam Air Force Base
3.7 miles west


Hotels near Hawaii Pacific University
4.0 miles SE


Hotels near Honolulu Cruise Terminal
4.0 miles SE


Hotels near Downtown Honolulu
4.0 miles SE


Hotels near Aloha Tower Marketplace
4.1 miles SE


Hotels near Queen's Medical Center
4.3 miles SE


Hotels near JABSOM – John Burns School of Medicine
4.8 miles south


Hotels near Neal S. Blaisdell Center
4.9 miles SE


Hotels near Hawaii Convention Center
6 miles SE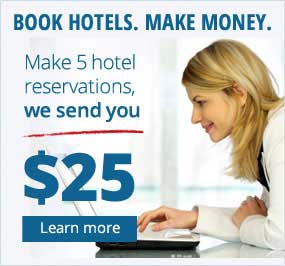 Hotel Tips