– Rates shown below are averages. Use Search above to see rates for your dates.

2.8 miles

TownePlace Suites by Marriott Airport Orlando


5530 Butler National Drive, Orlando, FL 32812


2.8 miles to Conway


Enter Dates







| | |
| --- | --- |
| Check In | 1500 |
| Check Out | 1200 |




Rated Very High

Midscale, smoke-free, all-suite, extended-stay hotel
3 miles from Orlando Airport
Free 24-hour shuttle to Orlando Airport
Outdoor swimming pool open all year - exercise room
Kitchen in every suite
Free hot breakfast buffet
Free WiFi
Free parking
Park and fly not allowed

Pet friendly hotel More >

Most Recent HotelGuides Reviews Read >

TripAdvisor Traveler Rating:




Based on 124 reviews

Read Recent Reviews

2.9 miles

Home2 Suites by Hilton Airport Orlando


5445 Hazeltine National Drive, Orlando, FL 32812


2.9 miles to Conway


Enter Dates







| | |
| --- | --- |
| Check In | 16 00 |
| Check Out | 11 00 |




Rated High

Upper-midscale, smoke-free, all-suite, extended-stay hotel
3 miles from Orlando Airport
Free shuttle to Orlando International Airport
Outdoor swimming pool open all year
24-hour exercise room
Kitchen in every suite
Free continental breakfast
Free WiFi
Free parking
Park and fly rates offered based upon availability

Pet friendly hotel More >

Most Recent HotelGuides Reviews Read >

TripAdvisor Traveler Rating:




Based on 150 reviews

Read Recent Reviews

2.9 miles

DoubleTree by Hilton Hotel Airport Orlando


5555 Hazeltine National Drive, Orlando, FL 32812


2.9 miles to Conway


Enter Dates







| | |
| --- | --- |
| Check In | 15 00 |
| Check Out | 12 00 |




Rated High

Upscale, smoke-free, full-service hotel near Orlando Airport
Free 24-hour shuttle to Orlando Airport
Heated outdoor swimming pool - 24-hour exercise room
Free WiFi
Free parking
Park and fly costs $10 per night

Not pet friendly - no pets allowed. - May 2018


Most Recent HotelGuides Reviews Read >

TripAdvisor Traveler Rating:




Based on 1579 reviews

Read Recent Reviews

3.0 miles

Wingate by Wyndham Hotel Airport Orlando


5750 Hazeltine National Drive, Orlando, FL 32822


3.0 miles to Conway


Enter Dates







| | |
| --- | --- |
| Check In | 1600 |
| Check Out | 1100 |




Rated High

Midscale, smoke-free hotel
3 miles from Orlando Airport
Free shuttle to Orlando Airport
Outdoor swimming pool open in summer - exercise room
Free hot breakfast buffet
Free WiFi
Free parking
Park and fly not allowed

Not pet friendly - no pets allowed. - Jul 2021


Most Recent HotelGuides Reviews Read >

TripAdvisor Traveler Rating:




Based on 1642 reviews

Read Recent Reviews

3.0 miles

Hyatt Place Hotel Airport Northwest Orlando


5435 Forbes Place, Orlando, FL 32812


3.0 miles to Conway


Enter Dates







| | |
| --- | --- |
| Check In | 15 00 |
| Check Out | 12 00 |




Rated High

Upscale, smoke-free hotel near Orlando Airport
Free shuttle to Orlando Airport
Free shuttle to attractions within 3-mile radius
Heated outdoor swimming pool - 24-hour exercise room
Free hot breakfast buffet
Free WiFi
Free parking

Pet friendly hotel More >

Most Recent HotelGuides Reviews Read >

TripAdvisor Traveler Rating:




Based on 1489 reviews

Read Recent Reviews

3.1 miles

Renaissance by Marriott Hotel Airport Orlando


5445 Forbes Place, Orlando, FL 32812


3.1 miles to Conway


Enter Dates







| | |
| --- | --- |
| Check In | 1500 |
| Check Out | 1200 |




Rated High

Upscale, smoke-free, full-service hotel
Near Orlando Airport
Free 24-hour shuttle to Orlando Airport
Outdoor swimming pool - exercise room
Internet access costs $20 per night
Parking costs $14 per night
Park and fly costs $3 per night

Not pet friendly - no pets allowed. - Jan 2017


TripAdvisor Traveler Rating:




Based on 1273 reviews

Read Recent Reviews

3.1 miles

Country Inn & Suites by Radisson Airport Orlando


5440 Forbes Place, Orlando, FL 32812


3.1 miles to Conway


Enter Dates







| | |
| --- | --- |
| Check In | 15 00 |
| Check Out | 12 00 |




Rated High

Upper-midscale, smoke-free hotel
Near Orlando Airport
Free shuttle to Orlando Airport
Outdoor swimming pool open all year
24-hour exercise room
Free continental breakfast
Free WiFi
Free parking
Park and fly not allowed

Not pet friendly - no pets allowed. - Jun 2022


Most Recent HotelGuides Reviews Read >

TripAdvisor Traveler Rating:




Based on 1483 reviews

Read Recent Reviews

3.2 miles

Residence Inn by Marriott Airport Orlando


7024 Augusta National Drive, Orlando, FL 32822


3.2 miles to Conway


Enter Dates







| | |
| --- | --- |
| Check In | 1500 |
| Check Out | 1200 |




Rated High

Upscale, smoke-free, all-suite, extended-stay hotel
3 miles from Orlando Airport
Free 24-hour shuttle to Orlando Airport
Heated outdoor swimming pool - exercise room
Kitchen in every suite
Free hot breakfast buffet
Free WiFi
Parking costs $10 per night
Park and fly costs $20 per night

Pet friendly hotel More >

TripAdvisor Traveler Rating:




Based on 510 reviews

Read Recent Reviews

3.2 miles

La Quinta Inn & Suites Airport North Orlando


7160 North Frontage Road, Orlando, FL 32812


3.2 miles to Conway


Enter Dates







| | |
| --- | --- |
| Check In | 15 00 |
| Check Out | 12 00 |




Rated High

Midscale, smoke-free hotel
3 miles from Orlando Airport
8 miles from downtown Orlando
Free shuttle to Orlando Airport
Outdoor swimming pool open in summer - exercise room
Free continental breakfast
Free WiFi
Free parking
Park and fly costs $50 up to 7 nights

Pet friendly hotel More >

Most Recent HotelGuides Reviews Read >

TripAdvisor Traveler Rating:




Based on 1401 reviews

Read Recent Reviews

3.2 miles

Fairfield Inn by Marriott Airport Orlando


7100 Augusta National Drive, Orlando, FL 32822


3.2 miles to Conway


Enter Dates







| | |
| --- | --- |
| Check In | 1500 |
| Check Out | 1200 |




Rated High

Upper-midscale, smoke-free hotel
2 miles from Orlando Airport
Free shuttle to Orlando Airport
Outdoor swimming pool open all year - exercise room
Free hot breakfast buffet
Free WiFi
Free parking
Park and fly costs $10 per night

Not pet friendly - no pets allowed. - Aug 2021


Most Recent HotelGuides Reviews Read >

TripAdvisor Traveler Rating:




Based on 670 reviews

Read Recent Reviews

3.2 miles

Courtyard by Marriott Hotel Airport Orlando


7155 North Frontage Road, Orlando, FL 32812


3.2 miles to Conway


Enter Dates







| | |
| --- | --- |
| Check In | 1500 |
| Check Out | 1200 |




Rated Average

Upscale, smoke-free hotel
4 miles from Orlando Airport
Free 24-hour shuttle to Orlando Airport
Heated outdoor swimming pool
24-hour exercise room
Free WiFi
Parking costs $6 per night
Park and fly costs $12 per night

Pet friendly hotel More >

Most Recent HotelGuides Reviews Read >

TripAdvisor Traveler Rating:




Based on 392 reviews

Read Recent Reviews

3.2 miles

Hampton Inn Airport Orlando


5767 T.G. Lee Blvd, Orlando, FL 32822


3.2 miles to Conway


Enter Dates







| | |
| --- | --- |
| Check In | 15 00 |
| Check Out | 11 00 |




Rated High

Upper-midscale, smoke-free hotel
Near Orlando Airport
Free 24-hour shuttle to Orlando Airport
Outdoor swimming pool open all year - exercise room
Free hot breakfast buffet
Free WiFi
Free parking
Park and fly costs $10 per night

Not pet friendly - no pets allowed. - Nov 2021


Most Recent HotelGuides Reviews Read >

TripAdvisor Traveler Rating:




Based on 1335 reviews

Read Recent Reviews

3.2 miles

Holiday Inn Airport Orlando


5750 T.G. Lee Blvd, Orlando, FL 32822


3.2 miles to Conway


Enter Dates







| | |
| --- | --- |
| Check In | 15 00 |
| Check Out | 11 00 |




Rated High

Upper-midscale, smoke-free, full-service hotel
Near Orlando Airport
Free 24-hour shuttle to Orlando Airport
Heated outdoor swimming pool - exercise room
Free WiFi
Parking costs $10 per night
Park and fly costs $10 per night

Pet friendly hotel More >

Most Recent HotelGuides Reviews Read >

TripAdvisor Traveler Rating:




Based on 342 reviews

Read Recent Reviews

3.2 miles

SpringHill Suites by Marriott Airport Orlando


5828 Hazeltine National Drive, Orlando, FL 32822


3.2 miles to Conway


Enter Dates







| | |
| --- | --- |
| Check In | 1500 |
| Check Out | 1200 |




Rated High

Upscale, smoke-free, all-suite hotel
3 miles from Orlando Airport
Free 24-hour shuttle to Orlando Airport
Outdoor swimming pool open all year - exercise room
Free hot breakfast buffet
Free WiFi
Parking costs $10 per night
Park and fly not allowed

Not pet friendly - no pets allowed. - Nov 2021


Most Recent HotelGuides Reviews Read >

TripAdvisor Traveler Rating:




Based on 639 reviews

Read Recent Reviews

3.2 miles

Holiday Inn Express Airport Orlando


7900 Conway Road, Orlando, FL 32812


3.2 miles to Conway


Enter Dates







| | |
| --- | --- |
| Check In | 15 00 |
| Check Out | 11 00 |




Rated High

Upper-midscale, smoke-free hotel near Orlando Airport
Free shuttle to Orlando Airport
Outdoor swimming pool - exercise room
Free hot breakfast buffet
Free WiFi
Free parking

Not pet friendly - no pets allowed. - May 2018


Most Recent HotelGuides Reviews Read >

TripAdvisor Traveler Rating:




Based on 574 reviews

Read Recent Reviews

3.3 miles

Embassy Suites Airport Orlando


5835 T.G. Lee Blvd, Orlando, FL 32822


3.3 miles to Conway


Enter Dates







| | |
| --- | --- |
| Check In | 16 00 |
| Check Out | 11 00 |




Rated High

Upper-upscale, smoke-free, all-suite, full-service hotel near Orlando Airport
Free 24-hour shuttle to Orlando Airport
Heated outdoor swimming pool - 24-hour exercise room
Free hot breakfast buffet
Internet access costs $10 per night
Parking costs $16 per night
Park and fly costs $16 per night

Not pet friendly - no pets allowed. - May 2018


Most Recent HotelGuides Reviews Read >

TripAdvisor Traveler Rating:




Based on 587 reviews

Read Recent Reviews

3.3 miles

Hampton Inn & Suites Downtown Orlando - I-4, Exit 82


43 Columbia Street, I-4, Exit 82, Orlando, FL 32806


3.3 miles to Conway


Enter Dates







| | |
| --- | --- |
| Check In | 15 00 |
| Check Out | 11 00 |




Rated Very High

Upper-midscale, smoke-free hotel 1 mile from downtown
Near I-4 - south of FL408
Free shuttle to attractions within 2-mile radius
Heated outdoor swimming pool open all year
Exercise room
Free hot breakfast buffet
Free WiFi
Parking costs $15 per night

Not pet friendly - no pets allowed. - Jun 2019


Most Recent HotelGuides Reviews Read >

TripAdvisor Traveler Rating:




Based on 727 reviews

Read Recent Reviews

3.3 miles

Homewood Suites by Hilton Airport Orlando


5425 Gateway Village Circle, Orlando, FL 32812


3.3 miles to Conway


Enter Dates







| | |
| --- | --- |
| Check In | 16 00 |
| Check Out | 12 00 |




Rated Very High

Upscale, smoke-free, all-suite, extended-stay hotel
3.5 miles from Orlando Airport
Free 24-hour shuttle to Orlando Airport
Outdoor swimming pool open in summer - exercise room
Kitchen in every suite
Free hot breakfast buffet
Free WiFi
Free parking
Park and fly not allowed

Pet friendly hotel More >

Most Recent HotelGuides Reviews Read >

TripAdvisor Traveler Rating:




Based on 1761 reviews

Read Recent Reviews

3.3 miles

Hampton Inn & Suites Airport Orlando


5460 Gateway Village Circle, Orlando, FL 32812


3.3 miles to Conway


Enter Dates







| | |
| --- | --- |
| Check In | 16 00 |
| Check Out | 12 00 |




Rated Very High

Upper-midscale, smoke-free hotel
3.5 miles from Orlando Airport
Free 24-hour shuttle to Orlando Airport
Outdoor swimming pool open in summer - exercise room
Free hot breakfast buffet
Free WiFi
Free parking
Park and fly not allowed

Not pet friendly - no pets allowed. - Jul 2021


Most Recent HotelGuides Reviews Read >

TripAdvisor Traveler Rating:




Based on 2403 reviews

Read Recent Reviews

3.4 miles

Hilton Garden Inn Airport Orlando


7300 Augusta National Drive, Orlando, FL 32822


3.4 miles to Conway


Enter Dates







| | |
| --- | --- |
| Check In | 15 00 |
| Check Out | 12 00 |




Rated High

Upscale, smoke-free hotel
3.5 miles from Orlando Airport
Free 24-hour shuttle to Orlando Airport
Heated outdoor swimming pool open all year - exercise room
Free WiFi
Free parking
Park and fly costs $6 per night

Not pet friendly - no pets allowed. - Oct 2015


Most Recent HotelGuides Reviews Read >

TripAdvisor Traveler Rating:




Based on 897 reviews

Read Recent Reviews

3.4 miles

Cambria Hotel Airport Orlando


7986 Conway Road, Orlando, FL 32812


3.4 miles to Conway


Enter Dates







| | |
| --- | --- |
| Check In | 15 00 |
| Check Out | 11 00 |




Rated Average

Upscale, smoke-free, airport hotel
4 miles from Orlando Airport
Free shuttle to Orlando Airport
Outdoor swimming pool open all year - exercise room
Free WiFi
Free parking
Park and fly not allowed

Not pet friendly - no pets allowed. - Jun 2021


TripAdvisor Traveler Rating:




Based on 24 reviews

Read Recent Reviews

3.4 miles

TownePlace Suites by Marriott Downtown Orlando


51 Columbia Street, Orlando, FL 32806


3.4 miles to Conway


Enter Dates







| | |
| --- | --- |
| Check In | 1500 |
| Check Out | 1200 |




Rated High

Midscale, smoke-free, all-suite, extended-stay hotel
1.5 miles from Amway Center
Heated outdoor swimming pool - exercise room
Kitchen in every suite
Free hot breakfast buffet
Free WiFi
Parking costs $15 per night

Pet friendly hotel More >

TripAdvisor Traveler Rating:




Based on 8 reviews

Read Recent Reviews

3.4 miles

Sheraton Suites Airport Orlando


7550 Augusta National Drive, Orlando, FL 32822


3.4 miles to Conway


Enter Dates







| | |
| --- | --- |
| Check In | 1500 |
| Check Out | 1200 |




Rated Average

Upscale, smoke-free, all-suite hotel
3.5 miles from Orlando Airport
Free shuttle to Orlando Airport
Heated indoor-outdoor swimming pool
24-hour exercise room
Free WiFi
Parking costs $10 per night
Park and fly costs $10 per night

Pet friendly hotel More >

Most Recent HotelGuides Reviews Read >

TripAdvisor Traveler Rating:




Based on 1341 reviews

Read Recent Reviews

3.4 miles

Avid Hotel International Airport Orlando


7976 Conway Road, Orlando, FL 32812


3.4 miles to Conway


Enter Dates







| | |
| --- | --- |
| Check In | 15 00 |
| Check Out | 11 00 |




Rated Very High

Midscale, smoke-free, airport hotel
4 miles from Orlando Airport
An IHG Hotel
Free shuttle to Orlando Airport
Free shuttle to other attractions within 3-mile radius
No swimming pool
Exercise room
Free continental breakfast
Free WiFi
Free parking
Park and fly not allowed

Not pet friendly - no pets allowed. - March 2020


TripAdvisor Traveler Rating:




Based on 62 reviews

Read Recent Reviews

3.4 miles

La Quinta Inn Airport West Orlando


7931 Daetwyler Drive, Orlando, FL 32812


3.4 miles to Conway


Enter Dates







| | |
| --- | --- |
| Check In | 15 00 |
| Check Out | 12 00 |




Rated Average

Midscale hotel 3 miles from Orlando Airport
Some smoking rooms
Heated outdoor swimming pool open all year
Free continental breakfast
Free WiFi
Free parking
Park and fly costs $50 up to 7 nights

Pet friendly hotel More >

Most Recent HotelGuides Reviews Read >

TripAdvisor Traveler Rating:




Based on 1135 reviews

Read Recent Reviews

3.5 miles

Staybridge Suites Airport South Orlando


7450 Augusta National Drive, Orlando, FL 32822


3.5 miles to Conway


Enter Dates







| | |
| --- | --- |
| Check In | 15 00 |
| Check Out | 11 00 |




Rated High

Upscale, smoke-free, all-suite, extended-stay hotel
3.5 miles from Orlando Airport
Free shuttle to Orlando Airport
Outdoor swimming pool open in summer
Exercise room
Kitchen in every suite
Free hot breakfast buffet
Free WiFi
Free parking
Park and fly costs $10 per night

Pet friendly hotel More >

Most Recent HotelGuides Reviews Read >

TripAdvisor Traveler Rating:




Based on 447 reviews

Read Recent Reviews

3.5 miles

Ramada Inn & Suites Airport Orlando


7500 Augusta National Drive, Orlando, FL 32822


3.5 miles to Conway


Enter Dates







| | |
| --- | --- |
| Check In | 1600 |
| Check Out | 1100 |




Rated Average

Midscale, smoke-free, all-suite hotel
3.5 miles from Orlando Airport
Free shuttle to Orlando Airport
Outdoor swimming pool open in summer - exercise room
Free continental breakfast
Free WiFi
Free parking - truck parking
Park and fly costs $10 per night

Not pet friendly - no pets allowed. - Jun 2019


Most Recent HotelGuides Reviews Read >

TripAdvisor Traveler Rating:




Based on 1477 reviews

Read Recent Reviews

3.6 miles

Marriott Hotel Airport Orlando


7499 Augusta National Drive, Orlando, FL 32822


3.6 miles to Conway


Enter Dates







| | |
| --- | --- |
| Check In | 1500 |
| Check Out | 1200 |




Rated High

Upper-upscale, smoke-free, full-service hotel
3.5 miles north of Orlando Airport
Free 24-hour shuttle to Orlando Airport
Heated indoor swimming pool - outdoor pool - exercise room
Internet access costs $15 per night
Parking costs $16 per night
Park and fly not allowed

Not pet friendly - no pets allowed. - Aug 2016


Most Recent HotelGuides Reviews Read >

TripAdvisor Traveler Rating:




Based on 211 reviews

Read Recent Reviews

3.6 miles

Wyndham Garden Hotel Airport Orlando


2635 McCoy Road, Orlando, FL 32809


3.6 miles to Conway


Enter Dates







| | |
| --- | --- |
| Check In | 15 00 |
| Check Out | 11 00 |




Rated High

Upper-midscale, smoke-free, airport hotel
5 miles from Orlando Airport
Free shuttle to Orlando Airport
Outdoor swimming pool open all year
24-hour exercise room
Free WiFi
Free parking
Park and fly costs $9 per night

Not pet friendly - no pets allowed. - Sep 2021


TripAdvisor Traveler Rating:




Based on 71 reviews

Read Recent Reviews

3.7 miles

Aloft Hotel Downtown Orlando


500 South Orange Avenue, Orlando, FL 32801


3.7 miles to Conway


Enter Dates







| | |
| --- | --- |
| Check In | 1600 |
| Check Out | 1200 |




Rated Very High

Upscale, smoke-free, full-service, downtown hotel
1 mile north of Orlando Regional Medical Center
Outdoor swimming pool open all year
24-hour exercise room
Free WiFi
Valet parking only - $25 per night

Pet friendly hotel More >

Most Recent HotelGuides Reviews Read >

TripAdvisor Traveler Rating:




Based on 735 reviews

Read Recent Reviews
We can also help you find hotels in
Conway, South Carolina
and near
Conway, North Carolina
.
It is very easy to work with HotelGuides. I have used them for years and have never had a problem they couldn't solve.

- Michelle H.
Why Book Here?

Pay at hotel
Cancel free
Lowest price guarantee
We add no fees.
If you don't like your hotel,
we'll refund your money.
Cash rewards + hotel points too
Conway Group Hotel Rates
Hotels near Me

Hotels near Semoran Blvd Orlando 2.9 miles SE


Hotels near Lee Vista Blvd Orlando 3.0 miles SE


Hotels near Cypress Grove Estate House 3.1 miles west


Hotels near Orlando Regional Medical Center 3.2 miles NW


Hotels near Arnold Palmer Hospital for Children 3.3 miles NW


Hotels near Winnie Palmer Hospital 3.3 miles NW


Hotels near The Plaza Live 3.4 miles north


Hotels near Orlando Amtrak Train Station 3.4 miles NW


Hotels near Gilt Nightclub 3.6 miles north


Hotels near Fashion Square Mall Orlando 3.7 miles north


Hotels near Dr Phillips Center 3.7 miles NW


Hotels near Orange Avenue Orlando 3.9 miles NW


Hotels near Lake Eola Park 3.9 miles NW


Hotels near 902 N Semoran Blvd 4.0 miles north


Hotels near Orlando Immigration Court 4.1 miles north



Orlando FL Hotels 4.0 miles NW


Oak Ridge FL Hotels 6 miles west


Winter Park FL Hotels 7 miles north


Union Park FL Hotels 7 miles NE


Pine Hills FL Hotels 8 miles NW


Maitland FL Hotels 9 miles north


Lockhart FL Hotels 11 miles NW


Hunters Creek FL Hotels 11 miles SW


Altamonte Springs FL Hotels 11 miles north


Buena Ventura Lakes FL Hotels 12 miles south


Casselberry FL Hotels 12 miles north


Windermere FL Hotels 12 miles west


Lake Buena Vista FL Hotels 14 miles SW


Winter Springs FL Hotels 14 miles north


Ocoee FL Hotels 14 miles west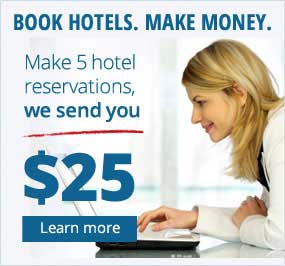 On place pages like this, we order hotels from lowest cost to highest – except we list low-rated hotels at the bottom of the page.

Most of our competitors order these same hotels in other ways that make them more money.
To us, motels are smaller lodgings that have rooms you can enter directly from the parking area.

At hotels, on the other hand, you can enter your room only through a hall inside the building.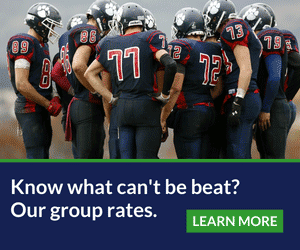 Beware of non-refundable reservations that could cost you a lot of money if you change or cancel them. +

Non-refundable reservations are a gamble that will usually save you less than $10. If you make a $90 non-refundable reservation instead of a $100 refundable booking, you are betting $90 to win $10. Would you do that in Las Vegas?

Don't assume you can cancel a non-refundable reservation without penalty if you notify the hotel weeks or even months in advance. +

Often you cannot – because some hotels' profit strategy is to get paid more than once for the same room for the same night.

Always read cancellation policies carefully before you make a reservation. +

When is the latest date and time you can cancel without penalty?


More >
When you make a reservation, you will receive a confirmation email. Take a copy with you to the hotel.
The earlier in the afternoon you check into a hotel, the more likely you will get a room or suite that matches your preferences.