| | |
| --- | --- |
| Redstone is located in White River National Forest in western Colorado. | |

Hotels closest to Redstone

Rates shown below are averages. Click See Rates to see rates for your dates.

15 miles

Timberline Condos Snowmass Village

690 Carriage Way, Snowmass Village, CO 81615


15 miles from Redstone

From $187
Enter Dates







| | |
| --- | --- |
| Check In | 16 00 |
| Check Out | 10 00 |




Rated Very High
Midscale, smoke-free, ski-in/ski-out condos
Near Snowmass Conference Center
Free shuttle to local attractions
Outdoor swimming pool open in summer - exercise room
Free WiFi
Parking costs $25 per night

Not pet friendly - no pets allowed.

TripAdvisor Traveler Rating:


Based on 221 reviews

Read Recent Reviews

15 miles

Laurelwood Condos Snowmass Village

640 Carriage Way, Snowmass Village, CO 81615


15 miles from Redstone

From $176
Enter Dates







| | |
| --- | --- |
| Check In | 16 00 |
| Check Out | 10 00 |




Rated Very High
Upscale, smoke-free, ski-in/ski-out condos
Near Snowmass Conference Center
A Destination Hotels and Resorts property
No swimming pool
Free WiFi
Parking costs $13 per night

Not pet friendly - no pets allowed.

Note: This hotel charges a resort fee of 6% per night - includes WiFi.


TripAdvisor Traveler Rating:


Based on 288 reviews

Read Recent Reviews

15 miles

Wildwood Snowmass Hotel

40 Elbert Lane, Snowmass Village, CO 81615


15 miles from Redstone

From $193
Enter Dates







| | |
| --- | --- |
| Check In | 00 00 |
| Check Out | 00 00 |




Rated Very Low – Not Recommended
Upscale, smoke-free, full-service, mountain hotel
Near Snowmass Conference Center
Free shuttle to Aspen Airport
Heated outdoor swimming pool - exercise room
Parking costs $10 per night

Not pet friendly - no pets allowed.

Note: This hotel charges a resort fee of $25 per night - includes Internet access.


TripAdvisor Traveler Rating:


Based on 341 reviews

Read Recent Reviews

15 miles

Westin Snowmass Resort

100 Elbert Lane, Snowmass Village, CO 81615


15 miles from Redstone

From $110
Enter Dates







| | |
| --- | --- |
| Check In | 1600 |
| Check Out | 1100 |




Rated High
Upscale, smoke-free, full-service hotel
Near Snowmass Conference Center
Free shuttle to Sardy Airport
Heated outdoor swimming pool open in summer
Exercise room
Free WiFi
Parking costs $30 per stay up to 7 nights
Park and fly not allowed
Pet friendly hotel More >

Note: This hotel is closed every spring until May 31st.


TripAdvisor Traveler Rating:


Based on 1118 reviews

Read Recent Reviews

15 miles

Pokolodi Lodge Snowmass Village

25 Daly Lane, Snowmass Village, CO 81615


15 miles from Redstone

From $99
Enter Dates







| | |
| --- | --- |
| Check In | 16 00 |
| Check Out | 11 00 |




Rated Very High
Midscale, smoke-free motel near Snowmass Village Mall
Heated outdoor swimming pool
Free continental breakfast
Free WiFi
Free parking

Not pet friendly - no pets allowed.

TripAdvisor Traveler Rating:


Based on 263 reviews

Read Recent Reviews

16 miles

Stonebridge Inn Snowmass Village

300 Carriage Way, Snowmass Village, CO 81615


16 miles from Redstone

From $331
Enter Dates







| | |
| --- | --- |
| Check In | 16 00 |
| Check Out | 09 00 |




Rated High
Upscale, full-service, alpine lodge near Base Village
A Destination Hotels and Resorts property
Free shuttle to Aspen Airport
Heated outdoor swimming pool open all year - exercise room
Free WiFi
Parking costs $13 per night

Not pet friendly - no pets allowed.

TripAdvisor Traveler Rating:


Based on 903 reviews

Read Recent Reviews

16 miles

Destination Residences Snowmass Village

300 Carriage Way Road, Snowmass Village, CO 81615


16 miles from Redstone

From $425
Enter Dates







| | |
| --- | --- |
| Check In | 16 00 |
| Check Out | 09 00 |




Rated Very High
Upscale, smoke-free, ski-in/ski-out condos
A Destination Hotels and Resorts property
Next to Snowmass Mountain
In Aspen Snowmass Ski Resort
Heated outdoor swimming pool - exercise room
Free WiFi
Free parking

Not pet friendly - no pets allowed.

TripAdvisor Traveler Rating:


Based on 546 reviews

Read Recent Reviews

16 miles

Limelight Hotel Snowmass Village

65 Wood Road, Snowmass Village, CO 81615


16 miles from Redstone

From $245
Enter Dates







| | |
| --- | --- |
| Check In | 16 00 |
| Check Out | 12 00 |




Rated Very High
Luxury, smoke-free condo hotel near Snowmass Base Village
No swimming pool
Exercise room
Free WiFi
Parking costs $15 per night
Pet friendly hotel More >

TripAdvisor Traveler Rating:


Based on 55 reviews

Read Recent Reviews

16 miles

Viceroy Snowmass Resort Snowmass Village

130 Wood Road, Snowmass Village, CO 81615


16 miles from Redstone

From $275
Enter Dates







| | |
| --- | --- |
| Check In | 16 00 |
| Check Out | 11 00 |




Rated Very High
Upscale, smoke-free, full-service condos
Near Elk Camp Gondola
Heated outdoor swimming pool open all year
Exercise room
Valet parking only - $25 per night
Pet friendly condos More >

Note: This hotel charges a resort fee of $25 per night - includes Internet access.


TripAdvisor Traveler Rating:


Based on 1132 reviews

Read Recent Reviews

16 miles

Comfort Inn & Suites Carbondale

920 Cowen Drive, Carbondale, CO 81623


16 miles from Redstone

From $126
Enter Dates







| | |
| --- | --- |
| Check In | 16 00 |
| Check Out | 11 00 |




Rated High
Midscale, smoke-free hotel
1 mile north of downtown Carbondale
15 miles from Snowmass
Heated indoor swimming pool
Free hot breakfast buffet
Free WiFi
Free parking
Pet friendly hotel More > Most Recent HotelGuides Reviews Read >

TripAdvisor Traveler Rating:


Based on 338 reviews

Read Recent Reviews

16 miles

Days Inn Carbondale

950 Cowen Drive, Carbondale, CO 81623


16 miles from Redstone

From $126
Enter Dates







| | |
| --- | --- |
| Check In | 1400 |
| Check Out | 1100 |




Rated High
Cheap, smoke-free hotel
1 mile north of downtown Carbondale
15 miles from Snowmass
Heated indoor swimming pool
Free continental breakfast
Free WiFi
Free parking
Pet friendly hotel More > Most Recent HotelGuides Reviews Read >

TripAdvisor Traveler Rating:


Based on 395 reviews

Read Recent Reviews

17 miles

Villas at Snowmass Club Snowmass Village

0160 Snowmass Club Circle, Snowmass Village, CO 81615


17 miles from Redstone

From $374
Enter Dates







| | |
| --- | --- |
| Check In | 16 00 |
| Check Out | 10 00 |




Rated Very High
Upscale, smoke-free, mountain condos
Near Snowmass Club Golf Course
A Destination Hotels and Resorts property
Free shuttle to Two Creeks chairlift
4 heated outdoor swimming pools - tennis
Fitness center - fitness classes
Full-service spa

Not pet friendly - no pets allowed.

Note: This hotel charges a resort fee of 8% per night - includes parking and Internet access.


TripAdvisor Traveler Rating:


Based on 277 reviews

Read Recent Reviews

22 miles

St Moritz Lodge & Condos Aspen

334 West Hyman Avenue, Aspen, CO 81611


22 miles from Redstone

From $87
Enter Dates







| | |
| --- | --- |
| Check In | 16 00 |
| Check Out | 10 00 |




Rated Average
Midscale, smoke-free, downtown hotel and condos
Heated outdoor swimming pool
Free WiFi
Free parking

Not pet friendly - no pets allowed.

Note: This hotel charges a deposit, cost of first night, for all reservations.


Most Recent HotelGuides Reviews Read >

TripAdvisor Traveler Rating:


Based on 211 reviews

Read Recent Reviews

22 miles

Innsbruck Luxury Condos by Bluegreen Vacations Aspen

233 West Main Street, Aspen, CO 81611


22 miles from Redstone

From $495
Enter Dates







| | |
| --- | --- |
| Check In | 15 00 |
| Check Out | 10 00 |




Rated Very High
Upscale, smoke-free, downtown Aspen condos
An Ascend Resort Collection Member
Free 24-hour shuttle to Aspen Airport
Free shuttle to other attractions within 3-mile radius
Heated outdoor swimming pool - exercise room
Free WiFi
Free parking

Not pet friendly - no pets allowed.

TripAdvisor Traveler Rating:


Based on 302 reviews

Read Recent Reviews

22 miles

Cottonwoods Condos Aspen

124 West Hyman Avenue, Aspen, CO 81611


22 miles from Redstone


Enter Dates







| | |
| --- | --- |
| Check In | 16 00 |
| Check Out | 10 00 |




Rated Very Low – Not Recommended
Midscale, smoke-free, downtown, condo hotel
2 condos
No swimming pool
Free WiFi
Free parking

Not pet friendly - no pets allowed.

TripAdvisor Traveler Rating:


Based on 3 reviews

Read Recent Reviews

22 miles

Shadow Mountain Condos Aspen

809 South Aspen Street, Aspen, CO 81611


22 miles from Redstone

From $2270
Enter Dates







| | |
| --- | --- |
| Check In | 16 00 |
| Check Out | 10 00 |




Rated Average
Midscale, smoke-free condos
Near Aspen Mountain Ski Resort
Note: Frias Properties rents condos throughout the Aspen area. Address shown above is the main check-in office. Amenities can vary with location

Not pet friendly - no pets allowed.

TripAdvisor Traveler Rating:


Based on 4 reviews

Read Recent Reviews

22 miles

Hotel Durant Aspen

122 East Durant Avenue, Aspen, CO 81611


22 miles from Redstone

From $285
Enter Dates







| | |
| --- | --- |
| Check In | 15 00 |
| Check Out | 11 00 |




Rated High
Upscale, smoke-free motel near Aspen Mountain
Also near gondola and downtown Aspen
No swimming pool
Free continental breakfast
Free WiFi
Free parking

Not pet friendly - no pets allowed.

TripAdvisor Traveler Rating:


Based on 151 reviews

Read Recent Reviews

22 miles

Hotel Aspen

110 West Main Street, Aspen, CO 81611


22 miles from Redstone

From $128
Enter Dates







| | |
| --- | --- |
| Check In | 00 00 |
| Check Out | 00 00 |




Rated High
Midscale, smoke-free, downtown hotel
Free shuttle to Aspen Airport
Heated outdoor swimming pool open all year
Free hot breakfast buffet
Free WiFi
Free parking
Pet friendly hotel More >

TripAdvisor Traveler Rating:


Based on 579 reviews

Read Recent Reviews

22 miles

Molly Gibson Lodge Aspen

101 West Main Street, Aspen, CO 81611


22 miles from Redstone

From $105
Enter Dates







| | |
| --- | --- |
| Check In | 16 00 |
| Check Out | 11 00 |




Rated High
Midscale, smoke-free, downtown, ski motel
Free shuttle to Aspen Airport
Heated outdoor swimming pool open all year
Free hot breakfast buffet
Pet friendly motel More >

Note: This hotel charges a resort fee of 5% per night - includes parking and Internet access.


TripAdvisor Traveler Rating:


Based on 647 reviews

Read Recent Reviews

22 miles

St Regis Resort Aspen

315 East Dean Street, Aspen, CO 81611


22 miles from Redstone

From $2446
Enter Dates







| | |
| --- | --- |
| Check In | 1600 |
| Check Out | 1200 |




Rated Very High
Luxury, smoke-free, full-service hotel near Aspen Mountain
Also near downtown Aspen
Heated outdoor swimming pool - exercise room
Full-service spa
Internet access costs $15 per night
Valet parking only - $35 per night
Pet friendly hotel More >

TripAdvisor Traveler Rating:


Based on 1154 reviews

Read Recent Reviews

22 miles

Limelight Hotel Aspen

355 South Monarch Street, Aspen, CO 81611


22 miles from Redstone

From $1489
Enter Dates







| | |
| --- | --- |
| Check In | 16 00 |
| Check Out | 12 00 |




Rated Very High
Luxury, smoke-free, mountainview hotel
Near downtown Aspen
Heated outdoor swimming pool - exercise room
Free hot breakfast buffet
Free WiFi
Parking costs $18 per night
Pet friendly hotel More >

TripAdvisor Traveler Rating:


Based on 1437 reviews

Read Recent Reviews

22 miles

St Regis Residence Club Condos Aspen

315 East Dean Street, Building 1, Aspen, CO 81611


22 miles from Redstone

From $2753
Enter Dates







| | |
| --- | --- |
| Check In | 1600 |
| Check Out | 1000 |




Rated Very High
Luxury, smoke-free, full-service condo hotel
At base of Aspen Mountain - near downtown Aspen
Heated outdoor swimming pool - exercise room
Full-service spa
Internet access costs $15 per night
Valet parking only - $35 per night
Pet friendly hotel More >

TripAdvisor Traveler Rating:


Based on 1154 reviews

Read Recent Reviews

22 miles

Mountain Chalet Hotel Aspen

333 East Durant Avenue, Aspen, CO 81611


22 miles from Redstone

From $243
Enter Dates







| | |
| --- | --- |
| Check In | 15 00 |
| Check Out | 11 00 |




Rated Very High
Midscale, smoke-free hotel
Near base of Aspen Mountain - 2 blocks from gondola
Heated outdoor swimming pool - exercise room
Free hot breakfast buffet
Free WiFi
Free parking
Pet friendly hotel More > Most Recent HotelGuides Reviews Read >

TripAdvisor Traveler Rating:


Based on 544 reviews

Read Recent Reviews

22 miles

Hyatt Grand Hotel Aspen

415 East Dean Street, Aspen, CO 81611


22 miles from Redstone

From $189
Enter Dates







| | |
| --- | --- |
| Check In | 16 00 |
| Check Out | 10 00 |




Rated Very High
Luxury, smoke-free condo hotel near Aspen Mountain
Free 24-hour shuttle to Aspen Airport
Free shuttle to other attractions within 3-mile radius
Heated outdoor swimming pool - exercise room
Valet parking only - $23 per night

Not pet friendly - no pets allowed.

Note: This hotel charges a resort fee of 15% of nightly room rate - includes Internet access and breakfast.


TripAdvisor Traveler Rating:


Based on 365 reviews

Read Recent Reviews

22 miles

Durant Condos Aspen

748 South Galena Street, Aspen, CO 81611


22 miles from Redstone

From $660
Enter Dates







| | |
| --- | --- |
| Check In | 16 00 |
| Check Out | 10 00 |




Rated Average
Budget, smoke-free condo hotel
Near Aspen Mountain, Silver Queen Gondola, and downtown
11 condos
Outdoor swimming pool
Free WiFi
Free parking

Not pet friendly - no pets allowed.

22 miles

Hotel Jerome Aspen

330 East Main Street, Aspen, CO 81611


22 miles from Redstone

From $325
Enter Dates







| | |
| --- | --- |
| Check In | 16 00 |
| Check Out | 11 00 |




Rated Very High
Upscale, smoke-free, full-service, downtown hotel
Member of Historic Hotels of America
Heated outdoor swimming pool open all year
Exercise room
Valet parking only - $30 per night
Pet friendly hotel More >

Note: This hotel charges a resort fee of $33 per night - includes Internet access.


TripAdvisor Traveler Rating:


Based on 924 reviews

Read Recent Reviews

22 miles

Residences at Little Nell Aspen

501 East Dean Street, Aspen, CO 81611


22 miles from Redstone

From $8075
Enter Dates







| | |
| --- | --- |
| Check In | 04 00 |
| Check Out | 11 00 |




Rated Very High
Luxury, smoke-free, ski-in/ski-out condo hotel
At base of Aspen Mountain
Near downtown Aspen - next to Silver Queen Gondola
Heated outdoor rooftop swimming pool - exercise room
Free continental breakfast
Free WiFi
Valet parking only - $32 per hour
Pet friendly hotel More >

TripAdvisor Traveler Rating:


Based on 60 reviews

Read Recent Reviews

22 miles

Independence Square Hotel Aspen

404 South Galena Street, Aspen, CO 81614


22 miles from Redstone

From $264
Enter Dates







| | |
| --- | --- |
| Check In | 16 00 |
| Check Out | 10 00 |




Rated Average
Upscale, smoke-free, downtown hotel
No swimming pool
Free continental breakfast
Free WiFi
No on-site parking available

Not pet friendly - no pets allowed.

22 miles

Residence Hotel Aspen

305 South Galena Street, Aspen, CO 81611


22 miles from Redstone

From $399
Enter Dates







| | |
| --- | --- |
| Check In | 15 00 |
| Check Out | 13 00 |




Rated Very High
Upscale, smoke-free hotel near Aspen Mountain
Also near downtown Aspen
No swimming pool
Free WiFi
Free parking
Pet friendly hotel More >

TripAdvisor Traveler Rating:


Based on 120 reviews

Read Recent Reviews
Hotels and Motels near Redstone
The closest cities with additional hotels are Carbondale, Glenwood Springs, and Basalt.
Why Book Here?

No fees
Lowest price guarantee
Pay at hotel in most cases
If you don't like your hotel,
we'll refund your money.
Cash rewards + hotel points too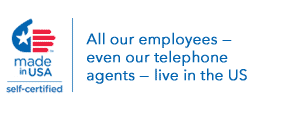 Redstone Group Hotel Rates
Map of Redstone CO Hotels

Hotels near Aspen Airport – ASE 20 miles east


Hotels near X Games Aspen 20 miles east


Hotels near Aspen Music Festival and School – Aspen CO 22 miles east


Hotels near Belly Up Aspen 22 miles east


Hotels near Glenwood Hot Springs Pool 26 miles north


Hotels near Glenwood Caverns Adventure Park 26 miles north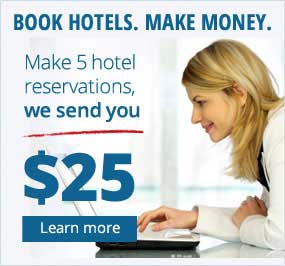 Snowmass Village CO Hotels 16 miles east


Carbondale CO Hotels 17 miles north


Aspen CO Hotels 23 miles east


Glenwood Springs CO Hotels 26 miles north


Paonia CO Hotels 29 miles SW


On place pages like this, we order hotels from lowest cost to highest – except we list low-rated hotels at the bottom of the page.

Most of our competitors order these same hotels in other ways that make them more money.
To us, motels are smaller lodgings that have rooms you can enter directly from the parking area.

At hotels, on the other hand, you can enter your room only through a hall inside the building.