Map of Colorado Springs Hotels
Click any colored area to see hotels within that area.
Colorado Springs Hotels, Motels, and Reviews – By Area
Best Value Hotels in Colorado Springs
Rates shown below are estimates. Click See Rates for actual current rates.
Best value hotels are listed first. These are good hotels that cost less than other good hotels. Based on guest reviews and nightly room rates.
WoodSpring Suites Airport Colorado Springs


555 Airport Creek Port, Colorado Springs, CO 80916




From $53
Enter Dates

Rated Average Budget, all-suite, extended-stay, weekly rate hotel

Near Colorado Springs Airport

4 floors, 121 suites

No swimming pool

Kitchen in every suite

Free Internet in room

Free parking

Pet-friendly hotel - allows pets up to 80 pounds, 2 pets per room - $50-200 per stay pet fee based on length of stay.

- Feb 2017

Note: Some WoodSpring Suites charge a weekly rate, even if you stay just one night.

Most Recent HotelGuides Review

"The hotel doesn't provide housekeeping service unless you stay at least 2 weeks, and then you have to call and schedule it. The floor in my room was dirty, and there was pet hair everywhere. Don't stay here.2017-06-24"

TripAdvisor Traveler Rating:


Based on 78 reviews

Read Recent Reviews

Econo Lodge Colorado Springs Airport


6715 Panamint Court, Colorado Springs, CO 80915




From $62
Enter Dates

Rated Average Cheap, smoke-free hotel near Colorado Springs Airport

2 floors, 37 rooms - no elevator

No shuttle to Colorado Springs Airport

Heated indoor swimming pool

Microwave and refrigerator in every room

Free continental breakfast

Free Internet in room

Free parking

Not pet-friendly - no pets allowed.

- Jul 2015 Most Recent HotelGuides Review

"Good value. The hotel was clean and comfortable, but the wireless Internet was slow. Friendly staff. Breakfast was just OK.2017-07-24"

More >

TripAdvisor Traveler Rating:


Based on 41 reviews

Read Recent Reviews

Super 8 Hotel Air Force Academy Colorado Springs


8135 North Academy Blvd, Colorado Springs, CO 80920




From $63
Enter Dates

Rated Average Cheap, smoke-free hotel near Air Force Academy

3 floors, 33 rooms - no elevator

No swimming pool

Free continental breakfast

Free Internet in room

Free parking

Pet-friendly hotel - allows pets up to 30 pounds, 1 pet per room - $10 per night pet fee.

- Jul 2016 Most Recent HotelGuides Review

"Stay at this hotel only as a last resort.2017-06-26"

More >

TripAdvisor Traveler Rating:


Based on 133 reviews

Read Recent Reviews

Quality Inn & Suites Garden of Gods Colorado Springs


555 Garden of the Gods Road, Colorado Springs, CO 80907




From $67
Enter Dates

Rated Average Midscale, smoke-free hotel near Garden of Gods

4 floors, 156 rooms and suites

Heated outdoor swimming pool open in summer

Exercise room

Free hot breakfast buffet

Free Internet in room

Free parking - truck parking

Not pet-friendly - no pets allowed.

- Jul 2016 Most Recent HotelGuides Review

"The hotel seemed overpriced. A large chunk of the dresser in my room was missing, and the bedside table came off its platform. The bedding was stained. The staff was friendly, though, and breakfast was decent. I'd pass on this one.2016-09-07"

More >

TripAdvisor Traveler Rating:


Based on 525 reviews

Read Recent Reviews

Comfort Inn North Colorado Springs


6450 Corporate Drive, Colorado Springs, CO 80919




From $72
Enter Dates

Rated High Midscale, smoke-free hotel

Near Air Force Academy

4 floors, 70 rooms and suites - AAA 3 Diamonds

Heated indoor swimming pool - exercise room

Microwave and refrigerator in every room

Free hot breakfast buffet

Free Internet in room

Free parking - truck parking

Pet-friendly hotel - allows pets up to 45 pounds in 10 pet rooms - $15 per night fee for each pet.

- Jul 2016 Most Recent HotelGuides Review

"The hotel was clean, and the employees were friendly. Good breakfast. You can't go wrong staying here.2016-11-27"

More >

TripAdvisor Traveler Rating:


Based on 179 reviews

Read Recent Reviews

Baymont Inns & Suites Colorado Springs


1055 Kelly Johnson Blvd, Colorado Springs, CO 80920




From $76
Enter Dates

Rated Average Midscale, smoke-free, all-suite hotel

Near I-25 and Air Force Academy

3 floors, 65 studio suites - elevator - AAA 3 Diamonds

Heated indoor swimming pool - outdoor pool

Exercise room

Microwave and refrigerator in every suite

Free hot breakfast buffet

Free Internet in room

Free parking

Not pet-friendly - no pets allowed.

- May 2017 Most Recent HotelGuides Review

"The hotel is older but always clean. The indoor water slide, outdoor pool, and whirlpool are great for kits. This was our 2nd stay here, and we'll be back.2016-09-01"

More >

TripAdvisor Traveler Rating:


Based on 252 reviews

Read Recent Reviews

Woodsprings Suites Colorado Springs


3350 North Chestnut Street, Colorado Springs, CO 80907




From $80
Enter Dates

Rated Average Budget, smoke-free, all-suite, extended-stay, weekly rate hotel

Near Garden of the Gods

4 floors, 124 studio suites

No swimming pool

Kitchen in every suite

Free Internet in room

Free parking - truck parking

Not pet-friendly - no pets allowed.

- Nov 2015

Note: Some Value Place hotels charge a weekly rate, even if you stay just one night.

TripAdvisor Traveler Rating:


Based on 46 reviews

Read Recent Reviews

Days Inn Air Force Academy Colorado Springs


8350 Razorback Road, Colorado Springs, CO 80920




From $86
Enter Dates

Rated Average Cheap, smoke-free hotel near Air Force Academy

3 floors, 33 rooms - elevator - AAA 2 Diamonds

Heated indoor swimming pool

Microwave and refrigerator in every room

Free continental breakfast

Free Internet in room

Free parking

Pet-friendly hotel - allows up to 2 pets per room - $15 per night fee for each pet.

- Apr 2015 Most Recent HotelGuides Review

"The hotel was clean, but the bedside table was a bit banged up.2017-06-22"

More >

TripAdvisor Traveler Rating:


Based on 579 reviews

Read Recent Reviews

Quality Inn South Colorado Springs South


1410 Harrison Road, Colorado Springs, CO 80906




From $90
Enter Dates

Rated Average Midscale, smoke-free hotel near World Arena

3 floors, 112 rooms and suites - elevator - AAA 3 Diamonds

Heated indoor swimming pool - exercise room

Microwave and refrigerator in every room

Free continental breakfast

Free Internet in room

Free parking

Pet-friendly hotel - allows pets up to 75 pounds - $30 per stay fee for each pet.

- Jun 2015 Most Recent HotelGuides Review

"Many items in the room were broken, and the key card didn't work; I had to go to the front desk every time I wanted to enter my room. The housekeeper didn't clean my room; when I asked her about it, she tried to hand me the vacuum cleaner. The staff was unprofessional. Don't stay at this hotel.2016-11-27"

More >

TripAdvisor Traveler Rating:


Based on 251 reviews

Read Recent Reviews

Hampton Inn Central AF Academy Colorado Springs


7245 Commerce Center, I-25, Colorado Springs, CO 80919




From $95
Enter Dates

Rated High Midscale, smoke-free hotel near Air Force Academy

4 floors, 125 rooms and suites

Heated indoor swimming pool - exercise room

Free hot breakfast buffet

Free Internet in room

Free parking

Not pet-friendly - no pets allowed.

- Jun 2016 Most Recent HotelGuides Review

"This hotel had a good breakfast.2016-07-21"

More >

TripAdvisor Traveler Rating:


Based on 533 reviews

Read Recent Reviews

Sonesta ES Suites Colorado Springs


3880 North Academy Blvd, Colorado Springs, CO 80917




From $96
Enter Dates

Rated High Midscale, smoke-free, all-suite, extended-stay hotel

Near University of Colorado at Colorado Springs

2 floors, 96 suites - no elevator

Outdoor swimming pool open in summer

Exercise room

Kitchen in every suite

Free hot breakfast buffet

Free Internet in room

Free parking

Pet-friendly hotel - allows pets up to 50 pounds - $75 pet fee if staying fewer than 3 nights - $150 pet fee if staying 3 nights or more.

- Jul 2015 Most Recent HotelGuides Review

"The entire hotel suite had new furnishings, and the bed and pillows were quite comfortable and clean. Roomy bathroom, too. Close to several good restaurants. Great stay.2016-09-12"

TripAdvisor Traveler Rating:


Based on 199 reviews

Read Recent Reviews

Best Western Executive Inn & Suites Colorado Springs


1440 Harrison Road, Colorado Springs, CO 80906




From $98
Enter Dates

Rated Average Midscale, smoke-free hotel near World Arena

2 floors; 71 rooms, 40 suites - no elevator - AAA 3 Diamonds

Heated indoor swimming pool - exercise room

Free hot breakfast buffet

Free Internet in room

Free parking

Not pet-friendly - no pets allowed.

- Dec 2014 Most Recent HotelGuides Review

"The hotel room was small, and there was no view at all; just 4 walls to stare at.2016-07-07"

More >

TripAdvisor Traveler Rating:


Based on 653 reviews

Read Recent Reviews

Knights Inn Central Colorado Springs


2409 East Pikes Peak, Colorado Springs, CO 80909




From $47
Enter Dates

Rated Very Low – Not Recommended Cheap, downtown Colorado Springs motel

2 floors, 109 rooms - no elevator

AAA 2 Diamonds

Heated outdoor swimming pool open in summer

Exercise room

Microwave and refrigerator in every room

Free continental breakfast

Free Internet in room

Free parking

Pet-friendly motel - allows pets up to 50 pounds - $10 per night fee for each pet.

- Jul 2017 Most Recent HotelGuides Review

"We stayed in multiple rooms at this motel for several weeks. All the rooms smelled like smoke, and the housekeepers were rude; I gave my bedding to them, but never got replacement bedding. One room had holes in the wall, and the AC didn't work. I wouldn't recommend this place to my enemy.2017-09-04"

More >

TripAdvisor Traveler Rating:


Based on 278 reviews

Read Recent Reviews

Rodeway Inn Airport Colorado Springs


520 North Murray Blvd, Colorado Springs, CO 80915




From $54
Enter Dates

Rated Low – Not Recommended Midscale, smoke-free hotel

Near Colorado Springs Airport

3 floors, 69 rooms - elevator

Heated indoor swimming pool

Microwave and refrigerator in every room

Free continental breakfast

Free Internet in room

Free parking - truck parking

Pet-friendly hotel - allows pets up to 25 pounds, 2 pets per room - $25 per night per fee for each pet.

- Jun 2016 Most Recent HotelGuides Review

"Good hotel. I was pleasantly surprised and would stay again.2016-10-09"

More >

TripAdvisor Traveler Rating:


Based on 189 reviews

Read Recent Reviews

Days Inn Airport Colorado Springs


1780 Aeroplaza Drive, Colorado Springs, CO 80916




From $54
Enter Dates

Rated Very Low – Not Recommended Cheap hotel near Colorado Springs Airport

2 floors, 47 rooms - no elevator

Indoor swimming pool

Free continental breakfast

Free Internet in room

Free parking

Pet-friendly hotel - allows up to 2 pets per room - $20 per night fee for each pet.

- Mar 2015

TripAdvisor Traveler Rating:


Based on 421 reviews

Read Recent Reviews

Howard Johnson Inn Colorado Springs


8280 CO 83, Colorado Springs, CO 80920




From $54
Enter Dates

Rated Very Low – Not Recommended Cheap hotel near Air Force Academy

5 floors, 114 rooms and suites

Outdoor swimming pool

Free continental breakfast

Free Internet in room

Free parking - truck parking

Pet-friendly hotel - allows pets up to 40 pounds - $15 per night fee for each pet.

- Jul 2016 Most Recent HotelGuides Review

"The 1st room wasn't clean, so I was given another room. It was fine except for a large, smelly pet stain in the middle of the carpet. Don't stay at this hotel unless you just need a cheap, overnight stay.2016-06-04"

More >

TripAdvisor Traveler Rating:


Based on 668 reviews

Read Recent Reviews

Rodeway Inn & Suites Colorado Springs


1623 South Nevada Avenue, Colorado Springs, CO 80906




From $54
Enter Dates

Rated Very Low – Not Recommended Cheap motel near World Arena

2 floors, 50 rooms and suites - no elevator - AAA 2 Diamonds

Outdoor swimming pool open in summer

Free Internet in room

Free parking - truck parking

Pet-friendly motel - allows up to 2 pets per room - $10 per night fee for each pet.

- Jul 2016 Most Recent HotelGuides Review

"The motel was clean and quiet, but the beds were extremely hard and uncomfortable.2016-06-29"

More >

TripAdvisor Traveler Rating:


Based on 108 reviews

Read Recent Reviews

Super 8 Hotel Colorado Springs


4604 Rusina Road, Colorado Springs, CO 80907




From $57
Enter Dates

Rated Very Low – Not Recommended Cheap hotel near Garden of Gods

4 floors, 51 rooms

No swimming pool

Free continental breakfast

Free Internet in room

Free parking

Pet-friendly hotel - allows dogs only up to 50 pounds - depending on size, $10 per night fee for each dog.

- Sep 2016 Most Recent HotelGuides Review

"This is a cheap, low-end hotel. The blanket had holes. Look for another option.2017-08-12"

More >

TripAdvisor Traveler Rating:


Based on 302 reviews

Read Recent Reviews

Crossland Economy Studios Airport Colorado Springs


3490 Afternoon Circle, Colorado Springs, CO 80910




From $57
Enter Dates

Rated Very Low – Not Recommended Budget, all-suite, extended-stay hotel

Near Colorado Springs Airport

3 floors, 133 studio suites - elevator

No swimming pool

Kitchen in every suite

Free Internet in room

Free parking

Pet-friendly hotel - $25 per night fee for each pet - $150 maximum per stay fee for each pet.

- Dec 2015 Most Recent HotelGuides Review

"Easy to find - didn't get daily housekeeping service or coffee replacement - not the best place.2009-02-01"

TripAdvisor Traveler Rating:


Based on 11 reviews

Read Recent Reviews

Super 8 Hotel Peterson AFB Colorado Springs


605 Peterson Road, Colorado Springs, CO 80915




From $59
Enter Dates

Rated Very Low – Not Recommended Cheap hotel near Colorado Springs Airport

3 floors, 40 rooms - no elevator

No swimming pool

Free continental breakfast

Free Internet in room

Free parking - truck parking

Pet-friendly hotel - allows dogs only, 2 dogs per room - $10 per night fee for 1st dog - $15 per night fee for 2nd dog.

- Sep 2016 Most Recent HotelGuides Review

"Clean room, though it got a bit warm and the pillows weren't comfortable. Nice personnel. Good hotel for the price.2017-08-03"

More >

TripAdvisor Traveler Rating:


Based on 157 reviews

Read Recent Reviews

Econo Lodge Downtown Colorado Springs


714 North Nevada Avenue, Colorado Springs, CO 80903




From $63
Enter Dates

Rated Low – Not Recommended Cheap, smoke-free, downtown Colorado Springs motel

Located near Colorado College

2 floors, 37 rooms - no elevator

Heated outdoor swimming pool open in summer

Free continental breakfast

Free Internet in room

Free parking

Not pet-friendly - no pets allowed.

- Jul 2015 Most Recent HotelGuides Review

"The motel was surprisingly clean, but it smelled like cigarette smoke.2015-09-09"

More >

TripAdvisor Traveler Rating:


Based on 48 reviews

Read Recent Reviews

Days Inn Garden of the Gods Colorado Springs


4610 Rusina Road, Colorado Springs, CO 80907




From $63
Enter Dates

Rated Very Low – Not Recommended Cheap motel near Garden of the Gods

2 floors, 62 rooms and suites - no elevator

Outdoor swimming pool open in summer

Free continental breakfast

Free Internet in room

Free parking

Pet-friendly motel - $10 per night fee for each pet.

- Apr 2015 Most Recent HotelGuides Review

"Decent motel room. The staff was friendly, but there were strange people lurking outside, and there seemed to be people sleeping in the hallways. The roof was leaking in various places, and there were buckets catching the water. Don't recommend.2015-05-31"

More >

TripAdvisor Traveler Rating:


Based on 413 reviews

Read Recent Reviews

Americas Best Value Inn & Suites Colorado Springs


430 West Garden of the Gods Road, Colorado Springs, CO 80907




From $63
Enter Dates

Rated Very Low – Not Recommended Cheap hotel 25 miles from Garden of the Gods

3 floors, 67 rooms and suites - elevator

Indoor swimming pool

Microwave and refrigerator in every room

Free continental breakfast

Free Internet in room

Free parking - truck parking

Pet-friendly hotel - allows pets up to 15 pounds, 2 pets per room - $10 per night fee for each pet.

- Apr 2017 Most Recent HotelGuides Review

"Our family had 7 rooms, and some of them weren't very clean. There was trash all over the grounds. Our door didn't lock on its own, and the safety latch didn't work. The pillows were awful. Great housekeepers, but we initially didn't get enough towels for 4 people. The hotel staff was pleasant and helpful. The pool and whirlpool were over-chlorinated. Find somewhere else to stay.2015-07-16"

More >

TripAdvisor Traveler Rating:


Based on 133 reviews

Read Recent Reviews

Howard Johnson Express Inn South Colorado Springs


1231 South Nevada Ave, Colorado Springs, CO 80903




From $63
Enter Dates

Rated Very Low – Not Recommended Cheap, downtown Colorado Springs motel

2 floors, 42 rooms and suites - no elevator

Outdoor swimming pool open in summer

Free continental breakfast

Free Internet in room

Free parking

Not pet-friendly - no pets allowed.

- May 2016 Most Recent HotelGuides Review

"Economical and clean - good beds - only one TV remote control for 2 rooms.2009-11-01"

TripAdvisor Traveler Rating:


Based on 271 reviews

Read Recent Reviews

Travelodge Colorado Springs


2625 Ore Mill Road, Colorado Springs, CO 80919




From $67
Enter Dates

Rated Very Low – Not Recommended Cheap, smoke-free hotel near Garden of the Gods

2 floors, 49 rooms - no elevator - AAA 2 Diamonds

Heated indoor swimming pool - exercise room

Microwave and refrigerator in every room

Free continental breakfast

Free Internet in room

Free parking - truck parking

Pet-friendly hotel - allows up to 2 pets per room - $10 per night fee for each pet.

- Jul 2016 Most Recent HotelGuides Review

"The hotel room smelled bad, and half the lights didn't work. Overall, this was a dark and dirty place. The bedsheets were stained and put on backwards. Don't stay here.2017-07-19"

More >

TripAdvisor Traveler Rating:


Based on 1004 reviews

Read Recent Reviews

Econo Lodge North Academy Colorado Springs


1075 Kelly Johnson Blvd, Colorado Springs, CO 80920




From $68
Enter Dates

Rated Low – Not Recommended Cheap hotel near Air Force Academy

3 floors, 84 rooms - elevator

No swimming pool

Free continental breakfast

Free Internet in room

Free parking

Pet-friendly hotel - allows pets up to 25 pounds, 2 pets per room - $10 per night pet fee.

- Jul 2015 Most Recent HotelGuides Review

"Not a good experience. I was actually afraid to stay. Find another hotel.2016-12-09"

More >

TripAdvisor Traveler Rating:


Based on 135 reviews

Read Recent Reviews

Quality Inn Airport Colorado Springs


2115 Aerotech Drive, Colorado Springs, CO 80916




From $72
Enter Dates

Rated Low – Not Recommended Upper-midscale hotel

4 miles southwest of Colorado Springs Airport

2 floors, 88 rooms and suites - no elevator

Free shuttle to Colorado Springs Airport

Heated indoor swimming pool - exercise room

Microwave and refrigerator in every room

Free hot breakfast buffet

Free Internet in room

Free parking

Pet-friendly hotel - allows dogs only - allows dogs up to 50 pounds, 2 dogs per room - $25 per night pet fee.

- Feb 2015 Most Recent HotelGuides Review

"I wasn't sure where the lobby was when I arrived at the hotel. There was construction material everywhere, and no parking was available. The room was small; the full bed took up the whole room and looked like someone had just slept in it. The room had an overpowering smell of stale cigarettes. I called the front desk and asked for a room change; the clerks didn't believe how bad it was until they came up and saw the room for themselves. I was moved to a room that was cleaner, but the blinds wouldn't shut so there was a 6-inch gap where people could see in. The TV didn't work, and the clerk's solution was a call from the manager instructing me on how to fix it. This didn't work, and I was offered another room change, which I refused. Don't stay here.2016-05-19"

More >

TripAdvisor Traveler Rating:


Based on 117 reviews

Read Recent Reviews

Super 8 Hotel Garden of Gods Colorado Springs


3270 North Chestnut Street, Colorado Springs, CO 80907




From $72
Enter Dates

Rated Very Low – Not Recommended Cheap motel near Garden of Gods

2 floors, 32 rooms - no elevator

No swimming pool

Free continental breakfast

Free Internet in room

Free parking - truck parking

Pet-friendly motel - only 1 pet per room - $20 per stay pet fee.

- Jul 2016

TripAdvisor Traveler Rating:


Based on 125 reviews

Read Recent Reviews

Extended Stay America Hotel Colorado Springs


5855 Corporate Drive, Colorado Springs, CO 80919




From $75
Enter Dates

Rated Low – Not Recommended Budget, smoke-free, all-suite, extended-stay hotel

Near Air Force Academy

3 floors, 104 suites - elevator

No swimming pool

Kitchen in every suite

Free continental breakfast

Free Internet in room

Free parking

Pet-friendly hotel - allows small pets only, 2 pets per room - $25 per night fee for each pet - $150 maximum per stay fee for each pet.

- Feb 2017 Most Recent HotelGuides Review

"The rates were low. I had to navigate 3 police cars at the hotel entrance when I arrived. Looked clean, but the room and bed smelled like body odor. The bedsheets were scratchy, and the slippery bedspread kept falling off the bed. Slow Internet connection. The kitchenette wasn't stocked, so I had to ask for every little thing I needed. No toilet paper or trash can in the bathroom, so I had to ask for those, too. I didn't feel safe and didn't enjoy my stay.2017-04-08"

More >

TripAdvisor Traveler Rating:


Based on 118 reviews

Read Recent Reviews

La Quinta Inn Garden of the Gods Colorado Springs


4385 Sinton Road, Colorado Springs, CO 80907




From $79
Enter Dates

Rated Low – Not Recommended Midscale, smoke-free motel near Garden of Gods

3 floors, 105 rooms and suites - elevator - AAA 3 Diamonds

Outdoor swimming pool open in summer

Free continental breakfast

Free Internet in room

Free parking

Pet-friendly motel - allows small pets in all rooms except suites - no pet fee.

- Jun 2016 Most Recent HotelGuides Review

"Not a good value. The motel was old and badly in need of refurbishing. The toilet paper was too thin. Look for another option.2016-08-03"

More >

TripAdvisor Traveler Rating:


Based on 558 reviews

Read Recent Reviews
Why Book Here?

Lowest price guarantee
Pay at hotel in most cases
If you don't like your hotel,
we'll refund your money.
Cash rewards + hotel points too



Colorado Springs Info


Pet-Friendly Colorado Springs Hotels

Colorado Springs Group Hotel Rates

Colorado Springs CVB - Sponsored Link

Map of Colorado Springs CO Hotels


Hotels near
Nearby Attractions



Hotels near Pikes Peak Center
0.3 mile SW


Hotels near Colorado College
1.1 miles north


Hotels near Memorial Hospital Central
1.3 miles east


Hotels near Penrose-St Francis Hospital
2.2 miles north


Hotels near World Arena
3.6 miles SE


Hotels near University of Colorado Colorado Springs
4.3 miles north


Hotels near Cheyenne Mountain Zoo
4.6 miles south


Hotels near Peterson Air Force Base
6 miles east


Hotels near Fort Carson
7 miles south


Hotels near Colorado Springs Airport - COS
7 miles SE


Hotels near Great Wolf Lodge Water Park Colorado Springs
11 miles north


Hotels near Falcon Stadium
11 miles north


Hotels near Clune Arena
13 miles north


Hotels near US Air Force Academy
13 miles north


Hotels near Schriever Air Force Base
15 miles east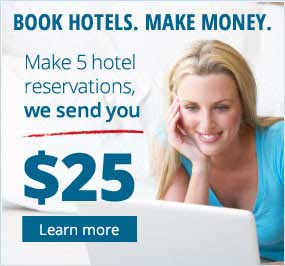 Hotel Tips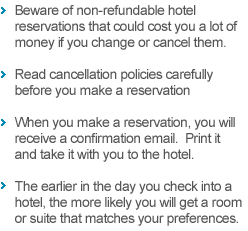 Hotels in
Nearby Cities



Manitou Springs CO Hotels
5 miles west


Cascade CO Hotels
9 miles NW


Black Forest CO Hotels
14 miles NE


Woodland Park CO Hotels
17 miles NW


Monument CO Hotels
18 miles north