Hotels closest to Collinsville

Rates shown below are averages. Click See Rates to see rates for your dates.

11 miles

Days Inn Centre

1585 West Main Street, Centre, AL 35960


11 miles from Collinsville

From $61
Enter Dates







| | |
| --- | --- |
| Check In | 1400 |
| Check Out | 1100 |




13 miles

Hampton Inn Fort Payne

1201 Jordon Road Southwest, I-59, Exit 218, Fort Payne, AL 35968


13 miles from Collinsville

From $124
Enter Dates







| | |
| --- | --- |
| Check In | 15 00 |
| Check Out | 11 00 |




Rated High
Midscale, smoke-free, interstate hotel
Near DeKalb Regional Medical Center
10 miles from Little River Canyon National Preserve
Heated indoor swimming pool - exercise room
Free hot breakfast buffet
Free WiFi
Free parking
Not pet friendly - no pets allowed. - Sep 2018 Most Recent HotelGuides Reviews Read >

TripAdvisor Traveler Rating:


Based on 317 reviews

Read Recent Reviews

13 miles

Econo Lodge Fort Payne

1412 Glen Blvd, I-59, Exit 218, Fort Payne, AL 35967


13 miles from Collinsville

From $58
Enter Dates







| | |
| --- | --- |
| Check In | 14 00 |
| Check Out | 11 00 |




Rated Average
Cheap, interstate hotel near DeKalb Medical Center
10 miles from Little River Canyon National Preserve
Some smoking rooms
Outdoor swimming pool open in summer
Free continental breakfast
Free WiFi
Free parking - truck parking
Pet friendly hotel More > Most Recent HotelGuides Reviews Read >

TripAdvisor Traveler Rating:


Based on 81 reviews

Read Recent Reviews

13 miles

Holiday Inn Express Hotel & Suites Fort Payne

112 Airport Road, I-59, Exit 218, Fort Payne, AL 35968


13 miles from Collinsville

From $96
Enter Dates







| | |
| --- | --- |
| Check In | 15 00 |
| Check Out | 11 00 |




Rated Very High
Midscale, smoke-free, interstate hotel
Near DeKalb Regional Medical Center
10 miles from Little River Canyon National Preserve
Outdoor swimming pool open in summer - exercise room
Free hot breakfast buffet
Free WiFi
Free parking - truck parking
Not pet friendly - no pets allowed. - Sep 2018 Most Recent HotelGuides Reviews Read >

TripAdvisor Traveler Rating:


Based on 198 reviews

Read Recent Reviews

15 miles

Super 8 Hotel Rainsville

46 Roy Sanderson Avenue, Rainsville, AL 35986


15 miles from Collinsville

From $48
Enter Dates







| | |
| --- | --- |
| Check In | 1500 |
| Check Out | 1100 |




Rated High
Cheap hotel
2 miles southeast of downtown Rainsville
Some smoking rooms
Outdoor swimming pool - exercise room
Free continental breakfast
Free WiFi
Free parking - truck parking
Pet friendly hotel More >

TripAdvisor Traveler Rating:


Based on 312 reviews

Read Recent Reviews

17 miles

Econo Lodge Boaz

761 US 431, Boaz, AL 35957


17 miles from Collinsville

From $89
Enter Dates







| | |
| --- | --- |
| Check In | 15 00 |
| Check Out | 11 00 |




Rated Very High
Cheap, smoke-free, downtown motel
No swimming pool
Free continental breakfast
Free WiFi
Free parking - truck parking
Pet friendly motel More >

TripAdvisor Traveler Rating:


Based on 24 reviews

Read Recent Reviews

20 miles

Quality Inn Albertville

315 Martling Road, Albertville, AL 35950


20 miles from Collinsville

From $67
Enter Dates







| | |
| --- | --- |
| Check In | 15 00 |
| Check Out | 11 00 |




Rated Average
Midscale motel near downtown Albertville
Some smoking rooms
Outdoor swimming pool open in summer - exercise room
Free hot breakfast buffet
Free WiFi
Free parking - truck parking
Pet friendly motel More >

TripAdvisor Traveler Rating:


Based on 34 reviews

Read Recent Reviews

20 miles

Microtel Inn & Suites by Wyndham Albertville

220 AL 75 North, Albertville, AL 35951


20 miles from Collinsville

From $58
Enter Dates







| | |
| --- | --- |
| Check In | 1500 |
| Check Out | 1100 |




Rated High
Cheap hotel near downtown Albertville
Some smoking rooms
Outdoor swimming pool open in summer - exercise room
Free continental breakfast
Free WiFi
Free parking - truck parking
Pet friendly hotel More > Most Recent HotelGuides Reviews Read >

TripAdvisor Traveler Rating:


Based on 444 reviews

Read Recent Reviews

20 miles

Hampton Inn Gadsden

129 River Road, Gadsden, AL 35901


20 miles from Collinsville

From $99
Enter Dates







| | |
| --- | --- |
| Check In | 15 00 |
| Check Out | 11 00 |




Rated Very High
Midscale hotel near downtown Gadsden
Some smoking rooms
Outdoor swimming pool open in summer - exercise room
Free hot breakfast buffet
Free WiFi
Free parking
Not pet friendly - no pets allowed. - Sep 2018 Most Recent HotelGuides Reviews Read >

TripAdvisor Traveler Rating:


Based on 377 reviews

Read Recent Reviews

20 miles

Rodeway Inn Gadsden

3909 West Meighan Blvd, Gadsden, AL 35904


20 miles from Collinsville

From $45
Enter Dates







| | |
| --- | --- |
| Check In | 14 00 |
| Check Out | 11 00 |




Rated Low – Not Recommended
Cheap motel 4 miles west of downtown Gadsden
Some smoking rooms
No swimming pool
Free continental breakfast
Free WiFi
Free parking - truck parking
Pet friendly hotel More > Most Recent HotelGuides Reviews Read >

TripAdvisor Traveler Rating:


Based on 46 reviews

Read Recent Reviews

21 miles

Days Inn Attalla

801 Cleveland Avenue, I-59, Exit 183, Attalla, AL 35954


21 miles from Collinsville

From $57
Enter Dates







| | |
| --- | --- |
| Check In | 1500 |
| Check Out | 1100 |




Rated Average
Cheap motel near downtown Attalla
Some smoking rooms
Outdoor swimming pool open in summer
Free continental breakfast
Free WiFi
Free parking - truck parking
Pet friendly motel More > Most Recent HotelGuides Reviews Read >

TripAdvisor Traveler Rating:


Based on 224 reviews

Read Recent Reviews

21 miles

Red Roof Inn Gadsden

1600 Rainbow Drive, Gadsden, AL 35901


21 miles from Collinsville

From $59
Enter Dates







| | |
| --- | --- |
| Check In | 15 00 |
| Check Out | 11 00 |




Rated Very High
Cheap, smoke-free motel 2.5 miles from downtown
Outdoor swimming pool open in summer
Free WiFi
Free parking
Pet friendly motel More >

TripAdvisor Traveler Rating:


Based on 8 reviews

Read Recent Reviews

22 miles

Super 8 Hotel Gadsden

2110 Rainbow Drive, Gadsden, AL 35901


22 miles from Collinsville

From $55
Enter Dates







| | |
| --- | --- |
| Check In | 1500 |
| Check Out | 1100 |




Rated Average
Cheap, highway motel 4 miles south of downtown Gadsden
Some smoking rooms
Outdoor swimming pool open in summer
Free continental breakfast
Free WiFi
Free parking - truck parking
Not pet friendly - no pets allowed. - Sep 2018 Most Recent HotelGuides Reviews Read >

TripAdvisor Traveler Rating:


Based on 342 reviews

Read Recent Reviews

22 miles

Econo Lodge Gadsden

1612 West Grand Avenue, I-59, Exit 181, Gadsden, AL 35904


22 miles from Collinsville

From $59
Enter Dates







| | |
| --- | --- |
| Check In | 15 00 |
| Check Out | 11 00 |




Rated Average
Cheap, interstate motel near I-59 at AL 77
Also near Northeast Alabama Regional Airport
Some smoking rooms
Outdoor swimming pool open in summer
Free continental breakfast
Free WiFi
Free parking - truck parking
Pet friendly hotel More > Most Recent HotelGuides Reviews Read >

TripAdvisor Traveler Rating:


Based on 96 reviews

Read Recent Reviews

22 miles

Hampton Inn I-59 Gadsden

206 Walker Street, I-59, Exit 181, Gadsden, AL 35904


22 miles from Collinsville

From $92
Enter Dates







| | |
| --- | --- |
| Check In | 15 00 |
| Check Out | 11 00 |




Rated Very High
Midscale, interstate hotel near I-759, Exit 4
Some smoking rooms
Outdoor swimming pool open in summer - exercise room
Free hot breakfast buffet
Free WiFi
Free parking
Not pet friendly - no pets allowed. - Sep 2018 Most Recent HotelGuides Reviews Read >

TripAdvisor Traveler Rating:


Based on 448 reviews

Read Recent Reviews

23 miles

Fairfield Inn & Suites by Marriott Gadsden

116 Walker Street, I-59, Exit 181, Gadsden, AL 35904


23 miles from Collinsville

From $93
Enter Dates







| | |
| --- | --- |
| Check In | 1500 |
| Check Out | 1200 |




Rated Very High
Midscale, smoke-free, interstate hotel near I-759 at I-59
Heated outdoor swimming pool open in summer
Exercise room
Free hot breakfast buffet
Free WiFi
Free parking
Not pet friendly - no pets allowed. - Sep 2015 Most Recent HotelGuides Reviews Read >

TripAdvisor Traveler Rating:


Based on 253 reviews

Read Recent Reviews

23 miles

Comfort Suites Gadsden

96 Walker Street, I-59, Exit 181, Gadsden, AL 35904


23 miles from Collinsville

From $81
Enter Dates







| | |
| --- | --- |
| Check In | 15 00 |
| Check Out | 11 00 |




Rated High
Midscale, smoke-free, all-suite, interstate hotel
Near Northeast Alabama Regional Airport
Outdoor swimming pool - exercise room
Free hot breakfast buffet
Free WiFi
Free parking
Pet friendly hotel More > Most Recent HotelGuides Reviews Read >

TripAdvisor Traveler Rating:


Based on 140 reviews

Read Recent Reviews

23 miles

Best Western Plus Gadsden Hotel & Suites

205 Enterprise Drive, I-59, Exit 181, Gadsden, AL 35904


23 miles from Collinsville

From $79
Enter Dates







| | |
| --- | --- |
| Check In | 1500 |
| Check Out | 1100 |




Rated Very High
Midscale, smoke-free, interstate hotel
5.5 miles north of Northeast Alabama Regional Airport
Outdoor swimming pool open in summer - exercise room
Free hot breakfast buffet
Free WiFi
Free parking
Not pet friendly - no pets allowed. - Mar 2015

TripAdvisor Traveler Rating:


Based on 421 reviews

Read Recent Reviews

23 miles

Holiday Inn Express Gadsden

106 Walker Street, Gadsden, AL 35901


23 miles from Collinsville

From $85
Enter Dates







| | |
| --- | --- |
| Check In | 15 00 |
| Check Out | 11 00 |




Rated Very High
Midscale, smoke-free, interstate hotel near I-59, Exit 181
Outdoor swimming pool open in summer - exercise room
Free hot breakfast buffet
Free WiFi
Free parking
Not pet friendly - no pets allowed. - Sep 2018 Most Recent HotelGuides Reviews Read >

TripAdvisor Traveler Rating:


Based on 286 reviews

Read Recent Reviews

24 miles

Super 8 Hotel Guntersville

14341 US Highway 431 South, Guntersville, AL 35976


24 miles from Collinsville

From $35
Enter Dates







| | |
| --- | --- |
| Check In | 1300 |
| Check Out | 1100 |




Rated Very Low – Not Recommended
Cheap, smoke-free, highway motel
3 miles south of downtown Guntersville
No swimming pool
Free continental breakfast
Free WiFi
Free parking
Pet friendly motel More > Most Recent HotelGuides Reviews Read >

TripAdvisor Traveler Rating:


Based on 49 reviews

Read Recent Reviews

26 miles

Hampton Inn Lake Guntersville

14451 US Highway 431 South, Guntersville, AL 35976


26 miles from Collinsville

From $138
Enter Dates







| | |
| --- | --- |
| Check In | 15 00 |
| Check Out | 11 00 |




Rated Very High
Midscale, smoke-free highway hotel near US 431 at AL 79
Heated outdoor swimming pool - exercise room
Free continental breakfast
Free WiFi
Free parking - truck parking
Not pet friendly - no pets allowed. - Jan 2015

TripAdvisor Traveler Rating:


Based on 531 reviews

Read Recent Reviews

29 miles

Econo Lodge

23945 John T. Reid Parkway, Scottsboro, AL 35768


29 miles from Collinsville

From $51
Enter Dates







| | |
| --- | --- |
| Check In | 15 00 |
| Check Out | 11 00 |




Rated Very Low – Not Recommended
Cheap, highway motel near downtown Scottsboro
Also near US 72 at AL 35
Some smoking rooms
Outdoor swimming pool open in summer
Free continental breakfast
Free WiFi
Free parking - truck parking
Pet friendly hotel More >

TripAdvisor Traveler Rating:


Based on 12 reviews

Read Recent Reviews

29 miles

Americas Best Value Inn & Suites Scottsboro

46 Micah Way, Highway 35 and US 72, Scottsboro, AL 35768


29 miles from Collinsville

From $41
Enter Dates







| | |
| --- | --- |
| Check In | 14 00 |
| Check Out | 11 00 |




Rated Low – Not Recommended
Cheap, highway motel near US 72 and AL 35
Some smoking rooms
Outdoor swimming pool open in summer
Free continental breakfast
Free WiFi
Free parking - truck parking
Pet friendly hotel More > Most Recent HotelGuides Reviews Read >

TripAdvisor Traveler Rating:


Based on 37 reviews

Read Recent Reviews

29 miles

Hampton Inn & Suites Scottsboro

24747 John T Reid Parkway, Scottsboro, AL 35768


29 miles from Collinsville

From $99
Enter Dates







| | |
| --- | --- |
| Check In | 15 00 |
| Check Out | 11 00 |




Rated High
Midscale, smoke-free, highway hotel
Near downtown Scottsboro
Outdoor swimming pool open in summer - exercise room
Free hot breakfast buffet
Free WiFi
Free parking
Not pet friendly - no pets allowed. - Jun 2015 Most Recent HotelGuides Reviews Read >

TripAdvisor Traveler Rating:


Based on 562 reviews

Read Recent Reviews

32 miles

Hampton Inn Jacksonville

1041 JD&L Drive, Jacksonville, AL 36265


32 miles from Collinsville

From $287
Enter Dates







| | |
| --- | --- |
| Check In | 15 00 |
| Check Out | 12 00 |




Rated Very High
Midscale, smoke-free hotel
Near Jacksonville State University
Heated outdoor swimming pool open in summer
Exercise room
Free hot breakfast buffet
Free WiFi
Free parking
Not pet friendly - no pets allowed. - Nov 2016

TripAdvisor Traveler Rating:


Based on 356 reviews

Read Recent Reviews
We can also help you find hotels in
Collinsville, Illinois
and in
Collinsville, Virginia
.
Why Book Here?

No fees
Lowest price guarantee
Pay at hotel in most cases
If you don't like your hotel,
we'll refund your money.
Cash rewards + hotel points too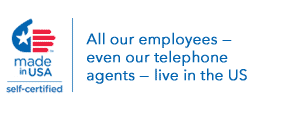 Collinsville Group Hotel Rates
Map of Collinsville AL Hotels

Hotels near Gadsden Convention Hall 19 miles SW


Hotels near Cloudmont Ski and Golf Resort 24 miles NE


Hotels near Cathedral Caverns 30 miles NW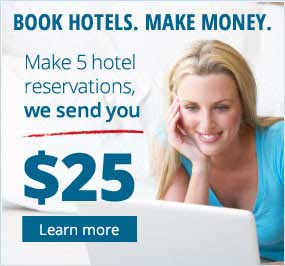 Centre AL Hotels 13 miles SE


Fort Payne AL Hotels 15 miles NE


Rainsville AL Hotels 16 miles north


Gadsden AL Hotels 19 miles SW


Albertville AL Hotels 20 miles west


Attalla AL Hotels 21 miles SW


Glencoe AL Hotels 22 miles south


Rainbow City AL Hotels 24 miles SW


Guntersville AL Hotels 26 miles west


Piedmont AL Hotels 27 miles SE


Scottsboro AL Hotels 30 miles north


On place pages like this, we order hotels from lowest cost to highest – except we list low-rated hotels at the bottom of the page.

Most of our competitors order these same hotels in other ways that make them more money.
To us, motels are smaller lodgings that have rooms you can enter directly from the parking area.

At hotels, on the other hand, you can enter your room only through a hall inside the building.