Hotels and Motels in Bellevue, Wisconsin
---
Looking for a place to stay in Bellevue, Wisconsin? Then use this accommodations guide to learn about hotels, motels, and other lodging in or near Bellevue.
We can also help you find hotels in Bellevue, Ohio and in Bellevue, Kentucky.
Bellevue Group Hotel Rates – 10 or more rooms
Best value hotels are listed first. These are good hotels that cost less than other good hotels. Based on guest reviews and nightly room rates.
Hotels near Bellevue WI

Hotels closest to Bellevue WI are listed first. Distances shown are as the crow flies.

AmericInn Green Bay


2628 Manitowoc Road, Green Bay, WI 54311

3 miles



From $72
See Rates




Rated Very High Midscale, smoke-free hotel

Near University of Wisconsin Green Bay

Map

of hotel and Bellevue WI

Smoke-free hotel - pet friendly

Free hot breakfast - Free Internet in room

More Most Recent Guest Review

"Affordable hotel. The room was clean and comfortable. Nice, large pool. Breakfast was included, but was average at best. We'd stay again."

Super 8 Hotel East Green Bay


2911 Voyager Drive, Green Bay, WI 54302

3 miles



From $54
See Rates




Rated Average Cheap, smoke-free hotel

Near University of Wisconsin Green Bay

Map

of hotel and Bellevue WI

Smoke-free hotel - pet friendly

Free hot breakfast - Free Internet in room

More

Country Inn & Suites by Carlson East Green Bay


850 Kepler Drive, Green Bay, WI 54311

3 miles



From $96
See Rates




Rated High Midscale, smoke-free hotel

Near University of Wisconsin Green Bay

Map

of hotel and Bellevue WI

Smoke-free hotel - does not allow pets

Free hot breakfast - Free Internet in room

More Most Recent Guest Review

"Nice hotel for a reasonable cost. I liked the large, clean room with a sofa bed and 2 TVs. The breakfast food could've been better, and some items ran out early."

Hawthorn Suites by Wyndham Green Bay


335 West Saint Joseph Street, Green Bay, WI 54301

6 miles



From $319
See Rates




Rated Average Midscale, smoke-free, all-suite, extended-stay hotel

2 miles south of downtown Green Bay

Map

of hotel and Bellevue WI

Smoke-free hotel - pet friendly

Free hot breakfast - Free Internet in room

More Most Recent Guest Review

"The hotel was a little dated, but still a good value. Not a lot of selection at breakfast, and the attendants were slow to restock food."

Days Inn & Suites Green Bay


1125 East Mason Street, Green Bay, WI 54301

6 miles



From $63
See Rates




Rated High Cheap, smoke-free, downtown Green Bay hotel

Near Astor Park and St Vincent Hospital

Map

of hotel and Bellevue WI

Smoke-free hotel - does not allow pets

Free continental breakfast - Free Internet in room

More Most Recent Guest Review

"This was the best hotel room we've stayed in. Well worth the price. It was clean and had a kitchenette. The bathroom was large. I'd definitely stay again."

Village Inn Green Bay


119 North Monroe Avenue, Green Bay, WI 54301

7 miles



From $50
See Rates




Rated Very Low – Not Recommended Midscale, smoke-free, downtown Green Bay motel

2 floors, 40 rooms - no elevator

Map

of hotel and Bellevue WI

Smoke-free hotel - pet friendly

Free Internet in room

More

Quality Inn & Suites Green Bay


321 South Washington, Green Bay, WI 54301

7 miles



From $77
See Rates




Rated High Midscale, smoke-free hotel

In downtown Green Bay near Meyer Theater

Map

of hotel and Bellevue WI

Smoke-free hotel - pet friendly

Free continental breakfast - Free Internet in room

More Most Recent Guest Review

"The hotel suite was relaxing and well laid out."

St Brendans Inn Green Bay


234 South Washington Street, Green Bay, WI 54301

7 miles



From $119
See Rates




Rated High Midscale, smoke-free inn in downtown Green Bay

3 floors, 28 rooms and suites - elevator

Map

of hotel and Bellevue WI

Smoke-free hotel - does not allow pets

Free hot breakfast - Free Internet in room

More Most Recent Guest Review

"Great downtown location. You'll love this inn. Everything was cute, and the service was superior. Clean room, nice patio and bar, and the restaurant had great food."

Hyatt Hotel on Main Green Bay


333 Main Street, Green Bay, WI 54301

7 miles



From $329
See Rates




Rated High Upscale, smoke-free, all-suite hotel

In downtown Green Bay

Map

of hotel and Bellevue WI

Smoke-free hotel - does not allow pets

Free Internet in room

More

Aloft Hotel Green Bay


465 Pilgrim Way, Green Bay, WI 54304

7 miles



From $359
See Rates




Rated High Upscale, smoke-free hotel near US 41 at WI 172

5 miles east of Green Bay Airport

Map

of hotel and Bellevue WI

Smoke-free hotel - pet friendly

Free Internet in room

More

Tundra Lodge Resort Green Bay


865 Lombardi Avenue, Green Bay, WI 54304

8 miles



From $126
See Rates




Rated Average Upper-midscale, smoke-free, all-suite hotel

Near Lambeau Field

Map

of hotel and Bellevue WI

Smoke-free hotel - does not allow pets

Free Internet in room

More Most Recent Guest Review

"Not a good hotel. Don't recommend."

Kress Inn De Pere


300 Grant Street, De Pere, WI 54115

8 miles



From $199
See Rates




Rated Very High Midscale, smoke-free, all-suite hotel

4 miles south of Lambeau Field

Map

of hotel and Bellevue WI

Smoke-free hotel - pet friendly

Free hot breakfast - Free Internet in room

More

SpringHill Suites by Marriott Green Bay


1011 Tony Canadeo Run, Green Bay, WI 54304

8 miles



From $101
See Rates




Rated High Upper-midscale, smoke-free, all-suite hotel

Near Lambeau Field

Map

of hotel and Bellevue WI

Smoke-free hotel - does not allow pets

Free hot breakfast - Free Internet in room

More Most Recent Guest Review

"Our suite was large enough for all 8 of us. The staff was friendly. The pool was over-chlorinated, but the problem was taken care of after I brought it to the staff's attention."

Hilton Garden Inn Green Bay


1015 Lombardi Avenue, Green Bay, WI 54304

8 miles



From $117
See Rates




Rated Average Upper-midscale, smoke-free hotel

Near Lambeau Field and Resch Center

Map

of hotel and Bellevue WI

Smoke-free hotel - does not allow pets

Free Internet in room

More Most Recent Guest Review

"Great room with all the amenities we needed with the exception of the complimentary wireless Internet service, which wasn't working. Excellent staff."

Quality Inn Lambeau Field Green Bay


1978 Holmgren Way, Green Bay, WI 54304

8 miles



From $90
See Rates




Rated Average Midscale, smoke-free hotel

1 block east of Lambeau Field

Map

of hotel and Bellevue WI

Smoke-free hotel - pet friendly

Free continental breakfast - Free Internet in room

More Most Recent Guest Review

"The hotel was clean and had what we needed. The exterior by the door could use some work; had to watch where I walked. Also didn't like that the smoking area was by the entry, and the front desk clerks were often outside smoking and talking. Despite the negatives, I'd stay here again."

Best Western Green Bay Inn and Conference Center


780 Armed Forces Drive, Green Bay, WI 54304

8 miles



From $81
See Rates




Rated Average Upper-midscale, smoke-free hotel near Lambeau Field

2 floors, 145 rooms - no elevator

Map

of hotel and Bellevue WI

Smoke-free hotel - pet friendly

Free continental breakfast - Free Internet in room

More Most Recent Guest Review

"The hotel had friendly employees and a good breakfast."

Baymont Inn & Suites Green Bay


2840 South Oneida Street, Green Bay, WI 54304

8 miles



From $55
See Rates




Rated High Midscale, smoke-free hotel near Green Bay Airport

Also near US 41 at WI 172

Map

of hotel and Bellevue WI

Smoke-free hotel - pet friendly

Free continental breakfast - Free Internet in room

More Most Recent Guest Review

"Close enough to UWGB. Good value. The hotel was clean, quiet, and adequate for us. We were glad to have a 1st floor room in a quiet area not far from the side door to the parking lot, and the room had a fridge with a freezer. One bed was a little lumpy, but the other one was perfect. Fast, friendly check-in. Excellent breakfast with Belgian waffles. We'd definitely stay again."

Fairfield Inn by Marriott Green Bay


2850 South Oneida Street, Green Bay, WI 54304

8 miles



From $101
See Rates




Rated High Midscale, smoke-free hotel near US 41 at WI 172

Also near Green Bay Airport

Map

of hotel and Bellevue WI

Smoke-free hotel - does not allow pets

Free continental breakfast - Free Internet in room

More

Super 8 Hotel Airport Green Bay


2868 South Oneida Street, Green Bay, WI 54304

8 miles



From $59
See Rates




Rated High Cheap, smoke-free hotel near US 41 at WI 172

Also near Green Bay Airport

Map

of hotel and Bellevue WI

Smoke-free hotel - pet friendly

Free continental breakfast - Free Internet in room

More
Hotels near
Nearby Attractions



Riverside Ballroom
6 miles NW


University of Wisconsin Green Bay
7 miles north


Weidner Center
7 miles north


Meyer Theatre
7 miles NW


KI Convention Center
7 miles NW


St Norbert College
8 miles west


Bay Park Square Mall
8 miles west


ShopKo Hall
8 miles NW


Resch Center
8 miles NW


Brown County Veteran's Memorial Arena
8 miles NW


Lambeau Field
9 miles NW


Rasmussen College Green Bay
10 miles NW


Green Bay Airport - GRB
11 miles west


Oneida Bingo Casino
12 miles west


New Zoo
18 miles NW


Rasmussen College Appleton
26 miles SW


Lawrence University
27 miles SW


Manitowoc County Expo
28 miles SE


Silver Lake College
28 miles south


Fox Cities Performing Arts Center
28 miles SW


Hotel Tips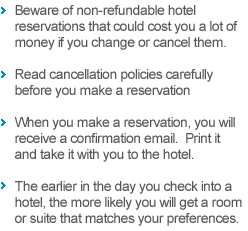 Hotels near
Nearby Cities



Allouez WI Hotels
6 miles NW


De Pere WI Hotels
7 miles west


Green Bay WI Hotels
8 miles NW


Ashwaubenon WI Hotels
8 miles west


Howard WI Hotels
11 miles NW


Brillion WI Hotels
20 miles south


Mishicot WI Hotels
20 miles SE


Kewaunee WI Hotels
21 miles east


Kaukauna WI Hotels
21 miles SW


Little Chute WI Hotels
23 miles SW


HotelGuides.com