North Beach – Virginia Beach Oceanfront Hotels
Virginia Beach, Virginia
---
Welcome to our guide to Virginia Beach oceanfront hotels in North Beach ... where you'll find honest, concise hotel reviews, all discounts, a lowest rate guarantee, and no booking fees.
North Beach – Virginia Beach Oceanfront Hotels
31st Street Park, Virginia's Jewel, Monument to Naval Aviation
Best value hotels are listed first. These are good hotels that cost less than other good hotels. Based on guest reviews and nightly room rates.
Clarion Inn & Suites Virginia Beach

$$

2604 Atlantic Avenue, Virginia Beach, VA 23451




More Photos




| | |
| --- | --- |
| Check In | 16 00 |
| Check Out | 11 00 |




Rated High Midscale, smoke-free hotel near oceanfront

In North Beach area near Virginia Beach Convention Center

6 floors, 100 rooms and suites

Outdoor swimming pool open in summer

Exercise room

Microwave and refrigerator in every room

Free hot breakfast buffet

Free Internet in room

Free parking

Pet-friendly hotel - allows dogs up to 25 pounds only in rooms with queen-sized beds, 2 dogs per room - $60 per stay pet fee.

- Nov 2013 Most Recent Guest Review

"Across the street from the beach and boardwalk. Walk to good restaurants and shops, and bicycle rentals were available next door. Nice area in back where we could walk our dogs. Fantastic hotel for families and pets. The room was clean, and the staff was friendly. Very good breakfast. Plenty of parking available, and it was monitored. 2015-04-21"

More >

TripAdvisor Traveler Rating:


Based on 216 reviews

Read Recent Reviews

Royal Clipper Inn & Suites Virginia Beach

$$

3508 Atlantic Avenue, Virginia Beach, VA 23451







| | |
| --- | --- |
| Check In | 15 00 |
| Check Out | 11 00 |




Rated Average Midscale, smoke-free, North Beach hotel

Across the street from the beach

5 floors, 87 rooms and suites

Outdoor swimming pool open in summer

Microwave and refrigerator in every room

Free Internet in room

Free parking

Not pet-friendly - no pets allowed.

- Nov 2013 Most Recent Guest Review

"The hotel was old, and it was under construction when we stayed. The room was only partially remodeled, and the pool was dirty. Seemed more like a cheap motel.2015-09-24"

More >

TripAdvisor Traveler Rating:


Based on 401 reviews

Read Recent Reviews

Hampton Inn Oceanfront North Virginia Beach

$$$

3107 Atlantic Avenue, Virginia Beach, VA 23451




More Photos




| | |
| --- | --- |
| Check In | 16 00 |
| Check Out | 11 00 |




Rated Very High Midscale, smoke-free, North Beach, oceanfront hotel

8 floors, 120 rooms and suites

24-hour heated indoor swimming pool - exercise room

Restaurant - lounge - room service

Restaurant open for lunch and dinner only

Microwave and refrigerator in every room

Free hot breakfast buffet

Free Internet in room

Free parking

Not pet-friendly - no pets allowed.

- Nov 2013 Most Recent Guest Review

"Good hotel stay. Close to everything. The pool was too cold, but I liked that it was open 24 hours a day; the whirlpool was, too. The view of the ocean at night was beautiful. Hopefully I'll be back next year.2015-08-05"

More >

TripAdvisor Traveler Rating:


Based on 1017 reviews

Read Recent Reviews

Residence Inn by Marriott Virginia Beach

$$$

3217 Atlantic Avenue, Virginia Beach, VA 23451




More Photos




| | |
| --- | --- |
| Check In | 1600 |
| Check Out | 1100 |




Rated High Upscale, smoke-free, all-suite, extended-stay hotel

On North Beach oceanfront

14 floors, 72 suites

Heated indoor swimming pool - exercise room

Kitchen in every suite

Free hot breakfast buffet

Free Internet in room

Free parking

Pet-friendly hotel - $100 per stay pet fee.

- Nov 2013 Most Recent Guest Review

"The hotel was clean, but the AC in my room was noisy and blew hot air on the small balcony. The mattress wasn't comfortable. The employees were extremely friendly and helpful, and breakfast was good.2015-09-18"

More >

TripAdvisor Traveler Rating:


Based on 557 reviews

Read Recent Reviews

Econo Lodge on the Ocean Virginia Beach

$

2707 Atlantic Avenue, Virginia Beach, VA 23451




More Photos




| | |
| --- | --- |
| Check In | 15 00 |
| Check Out | 11 00 |




Rated High Cheap, smoke-free, North Beach, oceanfront hotel

3 floors, 38 oceanfront rooms - no elevator

Heated outdoor swimming pool open in summer

Microwave and refrigerator in every room

Free continental breakfast

Free Internet in room

Free parking

Not pet-friendly - no pets allowed.

- Aug 2015 Most Recent Guest Review

"near the beach - fridge was noisy - accommodating staff - a positive motel experience.2009-04-01"

More >

TripAdvisor Traveler Rating:


Based on 350 reviews

Read Recent Reviews

Best Western Plus Oceanfront Hotel Virginia Beach

$$

2809 Atlantic Avenue, Virginia Beach, VA 23451




More Photos




| | |
| --- | --- |
| Check In | 1600 |
| Check Out | 1100 |




Rated Average Upper-midscale, smoke-free, oceanfront hotel

On North Beach

8 floors, 222 rooms

Heated indoor swimming pool - outdoor pool

Fitness center

Restaurant - lounge - room service

Free hot breakfast buffet

Free Internet in room

Free parking

Not pet-friendly - no pets allowed.

- Nov 2013 Most Recent Guest Review

"Clean, oceanfront room - I had to wait 90 minutes after check-in time for my room to be cleaned - staff was friendly.2011-05-01"

More >

TripAdvisor Traveler Rating:


Based on 904 reviews

Read Recent Reviews

Ocean Beach Club Hotel Virginia Beach

$$$

3401 Atlantic Avenue, Virginia Beach, VA 23451




More Photos




| | |
| --- | --- |
| Check In | 16 00 |
| Check Out | 10 00 |




Rated Average Midscale, smoke-free, full-service, all-suite, oceanfront hotel

In North Beach

18 floors, 182 suites

Heated indoor swimming pool - 2 outdoor pools

Exercise room

Restaurant - lounge

Kitchen in every suite

Free Internet in room

Parking costs $8 per night

Not pet-friendly - no pets allowed.

- Nov 2013

TripAdvisor Traveler Rating:


Based on 526 reviews

Read Recent Reviews

Belvedere Beach Resort Virginia Beach

$$$

3603 Atlantic Avenue, Virginia Beach, VA 23451




More Photos




| | |
| --- | --- |
| Check In | 14 00 |
| Check Out | 11 00 |




Rated Very High Midscale, smoke-free, North Beach, oceanfront hotel

Near US 60 at US 58

5 floors, 50 rooms

Heated outdoor swimming pool

Restaurant

Microwave and refrigerator in every room

Free Internet in room

Free parking

Not pet-friendly - no pets allowed.

- Nov 2013

TripAdvisor Traveler Rating:


Based on 378 reviews

Read Recent Reviews

Oceanfront Inn Virginia Beach

$$$$

2901 Atlantic Avenue, Virginia Beach, VA 23451




More Photos




| | |
| --- | --- |
| Check In | 16 00 |
| Check Out | 11 00 |




Rated High Upper-midscale, smoke-free, oceanfront hotel

On North Beach

6 floors, 147 rooms

Heated indoor swimming pool - exercise room

Restaurant - lounge

Restaurant open for breakfast and dinner only

Free Internet in room

Free parking

Not pet-friendly - no pets allowed.

- Nov 2013 Most Recent Guest Review

"We were impressed with this hotel. The room was clean, and a slow-flushing toilet was fixed in the morning. The staff was friendly. Good on-site restaurant with nice service. The hotel had 3 elevators, so there was never a long wait. Highly recommend staying here.2015-08-09"

More >

TripAdvisor Traveler Rating:


Based on 329 reviews

Read Recent Reviews

Courtyard by Marriott Oceanfront North Hotel

$$$$

3737 Atlantic Avenue, Virginia Beach, VA 23451




More Photos




| | |
| --- | --- |
| Check In | 1600 |
| Check Out | 1100 |




Rated High Upper-midscale, smoke-free, North Beach, oceanfront hotel

11 floors, 160 rooms and suites - AAA 3 Diamonds

Heated indoor swimming pool - outdoor pool

24-hour exercise room

Restaurant - lounge

Restaurant open for breakfast and dinner only

Free Internet in room

Parking costs $7 per night in summer

Free parking during off-season

Not pet-friendly - no pets allowed.

- Mar 2015 Most Recent Guest Review

"Good view - elevators were slow - nice visit.2009-02-01"

More >

TripAdvisor Traveler Rating:


Based on 620 reviews

Read Recent Reviews

Hilton Garden Inn Oceanfront Virginia Beach

$$$

3315 Atlantic Avenue, Virginia Beach, VA 23451




More Photos




| | |
| --- | --- |
| Check In | 15 00 |
| Check Out | 12 00 |




Rated Very High Upper-midscale, smoke-free, full-service, oceanfront hotel

On North Beach

14 floors, 167 rooms and suites

Heated indoor-outdoor swimming pool - exercise room

2 restaurants - lounge - room service

Microwave and refrigerator in every room

Free Internet in room

Free parking

Not pet-friendly - no pets allowed.

- Jan 2015 Most Recent Guest Review

"The hotel staff was outstanding, and the restaurant was fabulous.2015-06-09"

More >

TripAdvisor Traveler Rating:


Based on 448 reviews

Read Recent Reviews

Holiday Inn Hotel & Suites North Beach Virginia Beach

$$$

3900 Atlantic Avenue, Virginia Beach, VA 23451




More Photos




| | |
| --- | --- |
| Check In | 16 00 |
| Check Out | 11 00 |




Rated Very High Upper-midscale, smoke-free, North Beach, oceanfront hotel

7 floors, 321 rooms and suites

Heated indoor swimming pool - 3 outdoor pools

Fitness center

2 restaurants - lounge - room service

Free Internet in room

Free parking

Not pet-friendly - no pets allowed.

- Nov 2013 Most Recent Guest Review

"Staff was polite and wonderful - enjoyed the pool with the bridge - cold soda available in small on-site shop - elevator was small.2008-03-01"

More >

TripAdvisor Traveler Rating:


Based on 915 reviews

Read Recent Reviews

Hilton Oceanfront Hotel Virginia Beach

$$$$$

3001 Atlantic Avenue, Virginia Beach, VA 23451




More Photos




| | |
| --- | --- |
| Check In | 16 00 |
| Check Out | 11 00 |




Rated High Upscale, smoke-free, full-service, oceanfront hotel

On North Beach

21 floors, 295 rooms

Outdoor rooftop swimming pool

Heated indoor swimming pool - fitness center

Restaurant - lounge - room service

Internet access costs $10 per night

Parking costs $8 per night

Not pet-friendly - no pets allowed.

- Nov 2013 Most Recent Guest Review

"Excellent atmosphere - good service - great food - wonderful hotel.2009-01-01"

More >

TripAdvisor Traveler Rating:


Based on 1252 reviews

Read Recent Reviews

Holiday Inn Express Hotel & Suites Virginia Beach

$$$

2607 Atlantic Avenue, Virginia Beach, VA 23451




More Photos




| | |
| --- | --- |
| Check In | 16 00 |
| Check Out | 11 00 |




Rated High Midscale, smoke-free, North Beach, oceanfront hotel

10 floors, 144 rooms and suites - AAA 3 DiamondsHeated indoor swimming pool - exercise room

Free hot breakfast buffet

Free Internet in room

Free parking

Not pet-friendly - no pets allowed.

- Nov 2013 Most Recent Guest Review

"Good location - nice room with comfortable beds - housekeeping didn't clean the room until late afternoon - elevators were slow.2011-06-01"

More >

TripAdvisor Traveler Rating:


Based on 451 reviews

Read Recent Reviews

Courtyard by Marriott Oceanfront South Hotel

$$$

2501 Atlantic Avenue, Virginia Beach, VA 23451




More Photos




| | |
| --- | --- |
| Check In | 1600 |
| Check Out | 1100 |




Rated Very High Upper-midscale, smoke-free, oceanfront hotel

On North Beach

11 floors, 141 rooms and suites

Heated indoor swimming pool - 24-hour exercise room

Restaurant - lounge

Restaurant open for breakfast and dinner only

Free Internet in room

Parking costs $7 per night in summer

Free parking during off-season

Not pet-friendly - no pets allowed.

- Mar 2015 Most Recent Guest Review

"Great location - staff was friendly - restaurant wasn't open on Sunday, but I was able to purchase food in the pantry area.2009-02-01"

More >

TripAdvisor Traveler Rating:


Based on 677 reviews

Read Recent Reviews

Sheraton Oceanfront Hotel Virginia Beach

$$$

3501 Atlantic Avenue, Virginia Beach, VA 23451




More Photos




| | |
| --- | --- |
| Check In | 1600 |
| Check Out | 1100 |




Rated High Upscale, smoke-free, full-service, oceanfront hotel

In North Beach area

11 floors, 198 rooms - elevator - AAA 3 Diamonds

Heated indoor swimming pool - outdoor pool

Fitness center

Restaurant - lounge - room service

Internet access costs $10 per night

Free parking

Pet-friendly hotel - allows dogs only - no pet fee.

- Nov 2013 Most Recent Guest Review

"Good location - room was clean - great view - had a business center - nice bar - enjoyed my stay.2010-09-01"

More >

TripAdvisor Traveler Rating:


Based on 783 reviews

Read Recent Reviews

Oceanaire Resort Virginia Beach

$$

3421 Atlantic Avenue, Virginia Beach, VA 23451




More Photos




| | |
| --- | --- |
| Check In | 16 00 |
| Check Out | 10 00 |




Rated High Midscale, smoke-free, full-service, oceanfront hotel

In North Beach area

2 towers - 18 floors, 189 rooms and suites

Heated indoor swimming pool - 3 outdoor pools

5 restaurants - lounge

Kitchen in every room

Free Internet in room

Parking costs $8 per night

Not pet-friendly - no pets allowed.

- Nov 2013

TripAdvisor Traveler Rating:


Based on 267 reviews

Read Recent Reviews

Travelodge Inn Virginia Beach

$

2802 Atlantic Avenue, Virginia Beach, VA 23451




More Photos




| | |
| --- | --- |
| Check In | 1600 |
| Check Out | 1100 |




Rated Very Low – Not Recommended Cheap, North Beach motel near beach

3 floors, 42 rooms - no elevator

Outdoor swimming pool

Microwave and refrigerator in every room

Free continental breakfast

Free Internet in room

Free parking

Not pet-friendly - no pets allowed.

- Nov 2013 Most Recent Guest Review

"The motel exterior looked run-down, but the room was nice and clean. I got what I paid for.2015-08-15"

More >

TripAdvisor Traveler Rating:


Based on 394 reviews

Read Recent Reviews

Wyndham Hotel Virginia Beach

$$

5700 Atlantic Avenue, Virginia Beach, VA 23451




More Photos




| | |
| --- | --- |
| Check In | 1600 |
| Check Out | 1100 |




Rated Low – Not Recommended Upscale, smoke-free, full-service, oceanfront hotel

In North Beach area

17 floors, 245 rooms and suites - AAA 3 Diamonds

Heated indoor-outdoor swimming pool - exercise room

Restaurant - lounge - room service

Microwave and refrigerator in every room

Free Internet in room

Free parking

Pet-friendly hotel - allows dogs up to 25 pounds only, 2 dogs per room - $25 per night fee for each dog.

- Nov 2013 Most Recent Guest Review

"Good location - room was comfortable - nice shower - a delightful stay.2011-03-01"

More >

TripAdvisor Traveler Rating:


Based on 2054 reviews

Read Recent Reviews

Knights Inn Suites Virginia Beach

$

207 29th Street, Virginia Beach, VA 23451




More Photos




| | |
| --- | --- |
| Check In | 1500 |
| Check Out | 1100 |




Rated Very Low – Not Recommended Cheap, all-suite, North Beach motel near beach

3 floors, 38 suites - no elevator

No swimming pool

Microwave and refrigerator in every suite

Free continental breakfast

Free Internet in room

Free parking

Not pet-friendly - no pets allowed.

- Nov 2013 Most Recent Guest Review

"Mattress was terrible - no coffee maker - not a winner.2010-07-01"

More >

TripAdvisor Traveler Rating:


Based on 104 reviews

Read Recent Reviews

Neptune Park Inn Virginia Beach

$

3108 Atlantic Avenue, Virginia Beach, VA 23451




More Photos




| | |
| --- | --- |
| Check In | 1600 |
| Check Out | 1100 |




Rated Very Low – Not Recommended Midscale, North Beach, oceanfront hotel

5 floors, 94 rooms - AAA 3 Diamonds

Outdoor rooftop swimming pool

Free continental breakfast

Free Internet in room

Free parking

Not pet-friendly - no pets allowed.

- Nov 2013 Most Recent Guest Review

"Close to everything - needed better employees.2011-06-01"

More >

TripAdvisor Traveler Rating:


Based on 172 reviews

Read Recent Reviews
Map of Virginia Beach Hotels
Oceanfront, North Beach


Virginia Beach Info
Pet-Friendly Virginia Beach Hotels
Virginia Beach Hotels and Reviews
Hotels near
Nearby Attractions



Beach Street USA
0.5 mile south


Virginia Beach Amusement Park
0.9 mile south


Virginia Beach Convention Center
1 mile SW


Virginia Aquarium and Marine Science Center
3 miles south


Ocean Breeze Water Park
4 miles south


Oceana Naval Air Station
5 miles SW


Fort Story
5 miles north


Sandler Center
9 miles west


Farm Bureau Live at Virginia Beach Amphitheater
10 miles SW


Little Creek Naval Amphibious Base
11 miles west


Virginia Wesleyan College
12 miles west


Regent University
13 miles west


Norfolk Botanical Garden
13 miles west


Regent University School of Law
13 miles west


Norfolk Airport - ORF
13 miles west


Chesapeake Conference Center
15 miles west


Dick Price Stadium
16 miles west


Norfolk State University
16 miles west


Virginia Zoo
17 miles west


Norfolk Scope Arena
18 miles west


Virginia Beach Hotel Tips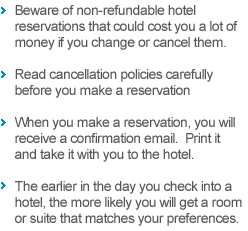 Hotels near
Nearby Cities



Norfolk VA Hotels
17 miles west


Portsmouth VA Hotels
19 miles west


Chesapeake VA Hotels
19 miles west


Hampton Roads VA Hotels
24 miles west


Hampton VA Hotels
24 miles NW


Poquoson VA Hotels
28 miles NW


Cape Charles VA Hotels
29 miles north


HotelGuides.com