Map of Charlottesville Hotels
Click any colored area to see hotels within that area.
Charlottesville Hotels, Motels, and Reviews – By Area
Best Value Hotels in Charlottesville
Best value hotels are listed first. These are good hotels that cost less than other good hotels. Based on guest reviews and nightly room rates.
Red Roof Inn University Charlottesville


2011 Holiday Drive, Charlottesville, VA 22901




From $65
See Rates

Rated Average Cheap motel near University of Virginia

3 floors, 67 rooms - elevator

No swimming pool

Exercise room

Free continental breakfast

Free Internet in room

Free parking

Pet-friendly motel - only 1 pet per room up to 50 pounds - no pet fee.

- Aug 2016

TripAdvisor Traveler Rating:


Based on 168 reviews

Read Recent Reviews

Econo Lodge North Charlottesville


2014 Holiday Drive, Charlottesville, VA 22901




From $66
See Rates

Rated Average Cheap motel near University of Virginia

2 floors, 47 rooms - no elevator

No swimming pool

Free continental breakfast

Free Internet in room

Free parking

Not pet-friendly - no pets allowed.

- Aug 2015 Most Recent HotelGuides Review

"Cheap motel, and I got what I paid for.2016-09-21"

More >

TripAdvisor Traveler Rating:


Based on 130 reviews

Read Recent Reviews

Affordable Suites of America Charlottesville


524 Harris Road, Charlottesville, VA 22903




From $79
See Rates

Rated Average Budget, all-suite, extended-stay motel

In southwest Charlottesville near I-64, Exit 120

Also near University of Virginia and Medical Center

2 floors, 60 suites - no elevator

No swimming pool

Kitchen in every suite

Free Internet in room

Free parking

Not pet-friendly - no pets allowed.

- Dec 2015

Note: This motel does not allow children.

TripAdvisor Traveler Rating:


Based on 14 reviews

Read Recent Reviews

Homewood Suites by Hilton Charlottesville


2036 India Drive, Charlottesville, VA 22901




From $99
See Rates

Rated Very High Upscale, smoke-free, all-suite, extended-stay hotel

Near University of Virginia

4 floors, 150 suites

Heated indoor swimming pool - exercise room

Kitchen in every suite

Free hot breakfast buffet

Free Internet in room

Free parking

Pet-friendly hotel - allows pets up to 75 pounds, 1 pet per room - $75 per stay pet fee.

- Oct 2014 Most Recent HotelGuides Review

"A bit expensive, but this hotel was a great place to stay.2017-04-25"

More >

TripAdvisor Traveler Rating:


Based on 759 reviews

Read Recent Reviews

Residence Inn by Marriott Charlottesville


1111 Millmont Street, Charlottesville, VA 22903




From $114
See Rates

Rated High Upscale, smoke-free, all-suite, extended-stay hotel

Near University of Virginia

3 floors, 108 suites - elevator - AAA 3 Diamonds

Outdoor swimming pool open in summer - exercise room

Kitchen in every suite

Free hot breakfast buffet

Free Internet in room

Free parking

Pet-friendly hotel - $100 per stay pet fee.

- Sep 2016 Most Recent HotelGuides Review

"Clean, well-appointed room - great breakfast - good hotel.2011-06-01"

More >

TripAdvisor Traveler Rating:


Based on 241 reviews

Read Recent Reviews

English Inn Charlottesville


2000 Morton Drive, Charlottesville, VA 22903




From $120
See Rates

Rated Very High Midscale, smoke-free hotel near University of Virginia

3 floors, 126 rooms and suites - elevator

Free shuttle to Charlottesville-Albermarle Airport

Heated indoor swimming pool

Microwave and refrigerator in every room

Free hot breakfast buffet

Free Internet in room

Free parking

Not pet-friendly - no pets allowed.

- Dec 2016 Most Recent HotelGuides Review

"A superior value. The hotel staff provided impeccable service. I'll stay again.2016-12-14"

More >

TripAdvisor Traveler Rating:


Based on 952 reviews

Read Recent Reviews

Graduate Hotel Charlottesville


1309 West Main Street, Charlottesville, VA 22903




From $126
See Rates

Rated High Midscale, smoke-free hotel near University of Virginia

8 floors, 135 rooms

No swimming pool

Exercise room

Restaurant - lounge

Free Internet in room

Parking costs $8 per night

Not pet-friendly - no pets allowed.

- Feb 2015 Most Recent HotelGuides Review

"The hotel room was attractive and comfortable. Only had valet parking, but the valets were nice.2016-02-11"

More >

TripAdvisor Traveler Rating:


Based on 237 reviews

Read Recent Reviews

Hilton Garden Inn Charlottesville


1793 Richmond Road, Charlottesville, VA 22911




From $144
See Rates

Rated High Upper-midscale, east Charlottesville hotel

Near I-64, Exit 124 in Peter Jefferson Place

4 floors, 124 rooms and suites

Free shuttle to local attractions

Heated indoor swimming pool - exercise room

Restaurant - lounge - room service

Restaurant open for breakfast and dinner only

Microwave and refrigerator in every room

Free Internet in room

Free parking

Not pet-friendly - no pets allowed.

- Oct 2015 Most Recent HotelGuides Review

"I waited in line for 15 minutes to check in since there was only one front desk clerk. Once I got checked in, it was great. Poor water pressure in the shower. The employees were friendly.2017-01-06"

More >

TripAdvisor Traveler Rating:


Based on 806 reviews

Read Recent Reviews

Sleep Inn & Suites Charlottesville


1185 5th Street Southwest, I-64, Exit 120, Charlottesville, VA 22902




From $153
See Rates

Rated High Midscale, smoke-free, southwest Charlottesville hotel

3 miles south of University of Virginia

3 floors, 76 rooms and suites - elevator - AAA 3 Diamonds

Heated indoor swimming pool - exercise room

Free continental breakfast

Free Internet in room

Free parking - truck parking

Not pet-friendly - no pets allowed.

- Sep 2016 Most Recent HotelGuides Review

"Good hotel stay.2017-03-12"

More >

TripAdvisor Traveler Rating:


Based on 229 reviews

Read Recent Reviews

Hampton Inn Charlottesville


2035 India Road, Charlottesville, VA 22901




From $161
See Rates

Rated Very High Midscale, smoke-free hotel near University of Virginia

5 floors, 123 rooms

Free shuttle to Charlottesville Airport

Shuttle also runs to UVA Medical Center and UVA

Outdoor swimming pool - exercise room

Microwave and refrigerator in every room

Free hot breakfast buffet

Free Internet in room

Free parking

Not pet-friendly - no pets allowed.

- Jul 2016 Most Recent HotelGuides Review

"Excellent hotel stay.2016-04-13"

More >

TripAdvisor Traveler Rating:


Based on 875 reviews

Read Recent Reviews

Oakhurst Inn Charlottesville


100 Oakhurst Circle, Charlottesville, VA 22903




From $171
See Rates

Rated Very High Upscale, smoke-free hotel near University of Virginia

3 buildings - 2, 3, and 4 floors; 27 rooms and suites

No swimming pool

Restaurant

Restaurant open for breakfast and lunch only

Free Internet in room

Free parking

Pet-friendly hotel - pets allowed in 2 pet suites - $50 per stay fee for each pet.

- Mar 2017

TripAdvisor Traveler Rating:


Based on 451 reviews

Read Recent Reviews

Cavalier Inn at the University of Virginia Charlottesville


105 North Emmet Street, Charlottesville, VA 22903




From $179
See Rates

Rated Average Midscale, smoke-free hotel near University of Virginia

5 floors, 118 rooms and suites

Outdoor swimming pool - exercise room

Microwave and refrigerator in every room

Free hot breakfast buffet

Free Internet in room

Free parking - truck parking

Pet-friendly hotel - $25 per stay fee for each pet.

- Jul 2016 Most Recent HotelGuides Review

"I had a nice stay and was happy with everything. I recommend this hotel.2017-03-02"

More >

TripAdvisor Traveler Rating:


Based on 460 reviews

Read Recent Reviews

Hampton Inn & Suites Univ Charlottesville


900 West Main, Charlottesville, VA 22903




From $180
See Rates

Rated Very High Midscale, smoke-free hotel near University of Virginia

5 floors, 100 rooms and suites

Free shuttle to Charlottesville Airport

Shuttle also goes to UVA Medical Center

No swimming pool

Exercise room

Microwave and refrigerator in every room

Free hot breakfast buffet

Free Internet in room

Free parking

Not pet-friendly - no pets allowed.

- Jul 2016 Most Recent HotelGuides Review

"Clean room. The hotel staff was kind and helpful and made us feel comfortable. Highly recommend.2015-12-22"

More >

TripAdvisor Traveler Rating:


Based on 650 reviews

Read Recent Reviews

Comfort Inn Monticello Charlottesville


2097 Inn Drive, US 250 at I-64, Charlottesville, VA 22901




From $181
See Rates

Rated High Midscale, east Charlottesville hotel near I-64, Exit 124

Also near the Aboriginal Museum

2 floors, 99 rooms - no elevator

Outdoor swimming pool open in summer - exercise room

Free hot breakfast buffet

Free Internet in room

Free parking

Not pet-friendly - no pets allowed.

- Dec 2014 Most Recent HotelGuides Review

"Convenient to activities and attractions. Good value. Our room and the lobby were exceptionally clean and comfortable. All the employees were friendly and helpful. The breakfast area was bright and pleasant, and the offerings were fresh, healthy, and varied. We enjoyed a great stay at this hotel.2017-04-08"

More >

TripAdvisor Traveler Rating:


Based on 505 reviews

Read Recent Reviews

La Quinta Inn & Suites Charlottesville


1803 Emmet Street North, Charlottesville, VA 22901




From $189
See Rates

Rated Average Midscale, smoke-free hotel near University of Virginia

4 floors, 64 rooms - AAA 3 Diamonds

Outdoor swimming pool open in summer - exercise room

Microwave and refrigerator in every room

Free continental breakfast

Free Internet in room

Free parking

Pet-friendly hotel - no pet fee.

- Jan 2016 Most Recent HotelGuides Review

"Located on the main street, but set back a bit. Short drive to the airport; close to stores and restaurants. The hotel was quiet and clean, and the staff was friendly.2015-12-13"

More >

TripAdvisor Traveler Rating:


Based on 69 reviews

Read Recent Reviews

DoubleTree by Hilton Hotel Charlottesville


990 Hilton Heights Road, Charlottesville, VA 22901




From $194
See Rates

Rated High Upscale, smoke-free, full-service hotel

Near Charlottesville Airport

9 floors, 239 rooms and suites - AAA 3 Diamonds

Free 24-hour shuttle to Charlottesville Airport

Heated indoor swimming pool - exercise room

Restaurant - lounge - room service

Free Internet in room

Free parking

Pet-friendly hotel - $35 per stay pet fee.

- May 2015 Most Recent HotelGuides Review

"The room was full of bugs; I didn't sleep at all. I don't recommend this hotel.2017-03-02"

More >

TripAdvisor Traveler Rating:


Based on 1262 reviews

Read Recent Reviews

Holiday Inn Monticello Charlottesville


1200 5th Street, I-64, Exit 120, Charlottesville, VA 22902




From $200
See Rates

Rated Average Upper-midscale, smoke-free hotel

In southwest Charlottesville

3 miles southeast of University of Virginia

6 floors, 131 rooms - AAA 3 Diamonds

Outdoor swimming pool open in summer - exercise room

Restaurant - lounge - room service

Restaurant open for breakfast and dinner only

Free Internet in room

Free parking

Pet-friendly hotel - $15 per night fee for each pet.

- Jul 2016 Most Recent HotelGuides Review

"Close to I-64 and downtown. The hotel was quiet and clean, but basic. Very adequate for a night on the road. The staff was helpful and friendly.2015-08-24"

More >

TripAdvisor Traveler Rating:


Based on 369 reviews

Read Recent Reviews

Hyatt Place Hotel Charlottesville


2100 Bond Street, Charlottesville, VA 22901




From $201
See Rates

Rated Very High Upper-midscale, smoke-free hotel near University of Virginia

6 floors, 137 rooms and suites

Free shuttle to attractions within 5-mile radius

Heated indoor swimming pool - 24-hour exercise room

24-hour self-serve restaurant - lounge

Free hot breakfast buffet

Free Internet in room

Free parking

Pet-friendly hotel - allows dogs only up to 50 pounds, 2 dogs per room - $175 pet fee if staying 7 nights or more - $75 pet fee if staying fewer than 7 nights.

- Jun 2016 Most Recent HotelGuides Review

"A lovely hotel with excellent service and all the amenities.2015-07-16"

TripAdvisor Traveler Rating:


Based on 538 reviews

Read Recent Reviews

Holiday Inn University Charlottesville


1901 Emmet Street, Charlottesville, VA 22901




From $219
See Rates

Rated Average Upper-midscale, smoke-free hotel near University of Virginia

7 floors, 170 rooms

Free shuttle to local attractions

Heated indoor swimming pool - exercise room

Restaurant - lounge - room service

Restaurant open for breakfast and dinner only

Microwave and refrigerator in every room

Free Internet in room

Free parking - truck parking

Not pet-friendly - no pets allowed.

- Jul 2016 Most Recent HotelGuides Review

"Good location - bed was too hard, and the pillows were too soft - great staff.2009-10-01"

More >

TripAdvisor Traveler Rating:


Based on 284 reviews

Read Recent Reviews

Fairfield Inn by Marriott Charlottesville


577 Branchlands Blvd, Charlottesville, VA 22901




From $228
See Rates

Rated High Midscale, smoke-free hotel near Charlottesville Airport

Also near US 29

3 floors, 121 rooms and suites - elevator

Outdoor swimming pool open in summer - exercise room

Free hot breakfast buffet

Free Internet in room

Free parking

Pet-friendly hotel - allow dogs only up to 40 pounds - $50 per stay fee for each pet.

- Sep 2015 Most Recent HotelGuides Review

"Wonderful experience. The entire hotel was clean and quiet. Breakfast was good and healthy, and the attendant kept the food fresh and the tables clean. An excellent place to stay.2016-08-19"

More >

TripAdvisor Traveler Rating:


Based on 322 reviews

Read Recent Reviews

Courtyard by Marriott Hotel University Medical Center


1201 West Main Street, Charlottesville, VA 22903




From $269
See Rates

Rated High Upper-midscale, smoke-free hotel

Near University of Virginia and UVA Hospital

4 floors; 132 rooms, 7 suites

Heated indoor swimming pool - exercise room

Restaurant - lounge

Restaurant open for breakfast and dinner only

Free Internet in room

Free parking

Not pet-friendly - no pets allowed.

- Jan 2015 Most Recent HotelGuides Review

"Close to UVA hospital - mattress pad and sheets didn't stay on the bed - friendly front desk clerks - parking garage was easy to access, and wasn't dark and scary.2009-09-01"

TripAdvisor Traveler Rating:


Based on 150 reviews

Read Recent Reviews

Courtyard by Marriott Hotel North Charlottesville


638 Hillsdale Drive, Charlottesville, VA 22901




From $279
See Rates

Rated High Upper-midscale, smoke-free hotel

Near Charlottesville Airport

4 floors, 150 rooms and suites

Free shuttle to Charlottesville Airport

Heated indoor swimming pool - exercise room

Restaurant - lounge

Restaurant open for breakfast and dinner only

Free Internet in room

Free parking

Not pet-friendly - no pets allowed.

- Jan 2015 Most Recent HotelGuides Review

"Good location - room was clean - long walk through common areas to reach the pool - nice exercise room - an enjoyable stay.2011-10-01"

More >

TripAdvisor Traveler Rating:


Based on 152 reviews

Read Recent Reviews

Omni Hotel Charlottesville


212 Ridge Mcintire Road, Charlottesville, VA 22903




From $339
See Rates

Rated Very High Upscale, smoke-free, full-service, downtown hotel

7 floors, 208 rooms and suites

Free shuttle to local attractions

Heated indoor swimming pool - outdoor pool - exercise room

Restaurant - lounge - room service

Internet access costs $10 per night

Free parking

Pet-friendly hotel - allows pets up to 25 pounds - $50 per stay fee for each pet.

- Aug 2016 Most Recent HotelGuides Review

"Clean room with a beautiful view - staff was polite - bottled water was overpriced - great stay.2010-04-01"

More >

TripAdvisor Traveler Rating:


Based on 1557 reviews

Read Recent Reviews

Residence Inn by Marriott Downtown Charlottesville


315 West Main Street, Charlottesville, VA 22903




From $365
See Rates

Rated Very High Upscale, smoke-free, all-suite, extended-stay hotel

Located downtown near University of Virginia

7 floors, 124 suites

Free shuttle to attractions within 10-mile radius

Heated indoor swimming pool - exercise room

Kitchen in every suite

Free hot breakfast buffet

Free Internet in room

Free parking

Pet-friendly hotel - allows up to 2 pets per room - $125 per stay pet fee.

- Aug 2016 Most Recent HotelGuides Review

"The hotel was new and clean. I loved everything about it. Breakfast was awesome.2016-09-16"

TripAdvisor Traveler Rating:


Based on 47 reviews

Read Recent Reviews

Boar's Head Inn Charlottesville


200 Ednam Drive, Charlottesville, VA 22903




From $375
See Rates

Rated Very High Upscale, smoke-free, full-service, historic resort

Near University of Virginia

Member of Historic Hotels of America

4 buildings - 3 and 4 floors, 175 rooms and suites

AAA 4 Diamonds

Note: No elevator in 2 of 3-story buildings

Free shuttle to Charlottesville Airport

3 outdoor swimming pools open in summer - exercise room

4 restaurants - lounge - room service

Full-service spa

Not pet-friendly - no pets allowed.

- Jul 2016

Note: This hotel charges a resort fee of $8 per night - includes Internet access.

Most Recent HotelGuides Review

"Expensive - the food was good, but the service was fair to poor - less than I expected.2011-05-01"

More >

TripAdvisor Traveler Rating:


Based on 768 reviews

Read Recent Reviews

Super 8 Hotel Charlottesville


390 Greenbrier Drive, Charlottesville, VA 22901




From $50
See Rates

Rated Very Low – Not Recommended Cheap hotel near Charlottesville Airport

3 floors, 65 rooms - elevator - AAA 2 Diamonds

No swimming pool

Free continental breakfast

Free Internet in room

Free parking

Pet-friendly hotel - pets allowed only in non-smoking rooms - $11 per night fee for each pet.

- Sep 2016 Most Recent HotelGuides Review

"The bed sagged, but everything else was fine. Decent breakfast. Still, I wouldn't stay at this hotel for more than one night.2015-07-28"

More >

TripAdvisor Traveler Rating:


Based on 561 reviews

Read Recent Reviews

Days Inn Charlottesville


1610 Emmet Street, Charlottesville, VA 22901




From $75
See Rates

Rated Very Low – Not Recommended Cheap motel near University of Virginia

3 floors, 129 rooms - no elevator - AAA 3 Diamonds

No swimming pool

Exercise room

Microwave and refrigerator in every room

Free continental breakfast

Free Internet in room

Free parking

Pet-friendly motel - $20 per night fee for each pet.

- Apr 2015 Most Recent HotelGuides Review

"Construction noise nearby kept us awake. The TV barely worked, and had limited channels. The bathtub stopper was broken. Bad motel.2015-03-18"

More >

TripAdvisor Traveler Rating:


Based on 476 reviews

Read Recent Reviews

Country Inn & Suites by Carlson Charlottesville


1600 Emmet Street, Charlottesville, VA 22901




From $249
See Rates

Midscale, smoke-free hotel 2 miles from University of Virginia 4 floors, 87 rooms and suites
Indoor swimming pool - exercise room
Microwave and refrigerator in every room
Free hot breakfast buffet
Free Internet in room
Free parking - truck parking
Not pet-friendly - no pets allowed. - Mar 2017



Why Book Here?

Lowest price guarantee
Pay at hotel in most cases
If you don't like your hotel,
we'll refund your money.
Cash rewards + hotel points too



Charlottesville Info
Pet-Friendly Charlottesville Hotels
Charlottesville Group Hotel Rates
Map of Charlottesville VA Hotels
Hotels near
Nearby Attractions



Hotels near Paramount Theatre
0.3 mile west


Hotels near Charlottesville Amtrak Station
0.9 mile west


Hotels near University of Virginia University Hospital
1.2 miles west


Hotels near University of Virginia School of Medicine
1.3 miles west


Hotels near University of Virginia
1.7 miles west


Hotels near Scott Stadium
2.0 miles west


Hotels near John Paul Jones Arena
2.1 miles NW


Hotels near University of Virginia Law School
2.5 miles NW


Hotels near Charlottesville Fashion Square Mall
3.5 miles north


Hotels near Farmington Country Club
4.2 miles NW


Hotels near Charlottesville Airport - CHO
8 miles north


Hotels near Augusta Hospital
28 miles west


Hotels near Wintergreen Ski Resort
28 miles west


Hotels near Massanutten Resort
30 miles NW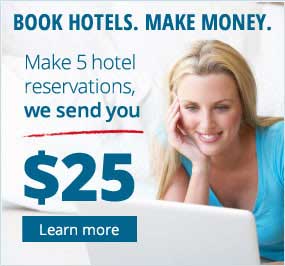 Hotel Tips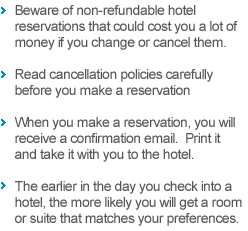 Hotels in
Nearby Cities



Chapel Hills VA Hotels
2.7 miles north


Keswick VA Hotels
6 miles east


North Garden VA Hotels
11 miles SW


Ruckersville VA Hotels
15 miles north


Gordonsville VA Hotels
17 miles NE


Stanardsville VA Hotels
19 miles north


Waynesboro VA Hotels
23 miles west


Nellysford VA Hotels
24 miles SW


Orange VA Hotels
25 miles NE


Lyndhurst VA Hotels
25 miles west


Elkton VA Hotels
27 miles north