Click any colored area to see hotels within that area.
Park City Hotels, Motels, and Reviews – By Area
Best Value Hotels in Park City
---
Best value hotels are listed first. These are good hotels that cost less than other good hotels. Based on guest reviews and nightly room rates.
Park Avenue Condos by Identity Properties Park City


1705 Captain Molly Drive, Park City, UT 84060





See Rates

Rated Average Midscale, smoke-free condos

One-half mile from Park City Resort

2 floors, 50 condos - no elevator

One, two, three, and four bedrooms

Heated outdoor swimming pool open in summer

Note: No Internet access

Free parking

Not pet-friendly - no pets allowed.

- Feb 2016

TripAdvisor Traveler Rating:


Based on 22 reviews

Read Recent Reviews

Crestview Condominiums


6713 North 2200 West, Park City, UT 84098




From $80
See Rates

Rated Very High Midscale, smoke-free condos near Utah Olympic Park

An All Season Resort Lodging property

3 floors, 50 condos

Note: Guests must check in at 1794 Olympic Parkway, suite 150, which is less than 1 mile from the hotel.

Heated outdoor swimming pool open in summer

Note: No Internet access

Free parking

Not pet-friendly - no pets allowed.

- Feb 2015

TripAdvisor Traveler Rating:


Based on 126 reviews

Read Recent Reviews

Marriott Vacation Club Mountainside Villas Park City


1305 Lowell Avenue, Park City, UT 84060




From $97
See Rates

Rated Very High Upscale, smoke-free hotel near Park City Resort

9 floors, 364 rooms

Heated outdoor swimming pool - exercise room

Free Internet in room

Free parking

Not pet-friendly - no pets allowed.

- Feb 2016

TripAdvisor Traveler Rating:


Based on 450 reviews

Read Recent Reviews

Hampton Inn & Suites Park City


6609 North Landmark Drive, Park City, UT 84098




From $99
See Rates

Rated High Midscale hotel near Utah Olympic Park

4 floors, 81 rooms and suites

Heated indoor swimming pool - exercise room

Free hot breakfast buffet

Free Internet in room

Free parking

Not pet-friendly - no pets allowed.

- Feb 2015 Most Recent HotelGuides Review

"The hotel room was comfortable and clean, and being able to open the window for fresh air was a big plus.2016-07-25"

More >

TripAdvisor Traveler Rating:


Based on 421 reviews

Read Recent Reviews

Powderwood Resort Park City


6975 North 2200 West, Park City, UT 84098




From $99
See Rates

Rated Average Midscale, smoke-free condos near Utah Olympic Park

An All Season Resort Lodging property

3 floors, 55 condos - no elevator

Note: Guests must check in at 5519 Lillehammer Lane, which is less than 1 mile from the hotel

Heated outdoor swimming pool open in summer

Free Internet in room

Free parking

Not pet-friendly - no pets allowed.

- Feb 2015 Most Recent HotelGuides Review

"Nice property - front desk service was terrible.2009-11-01"

TripAdvisor Traveler Rating:


Based on 32 reviews

Read Recent Reviews

Best Western Plus Landmark Inn Park City


6560 North Landmark Drive, Park City, UT 84098




From $108
See Rates

Rated High Midscale, smoke-free hotel near Utah Olympic Park

In Wasatch Mountains - near Canyons and Park City Resorts

3 floors, 106 rooms and suites - elevator

Free shuttle to area ski resorts

Shuttle runs only in winter

Heated indoor swimming pool - exercise room

Free hot breakfast buffet

Free Internet in room

Free parking

Pet-friendly hotel - pets cannot be left alone in room - $10 per night pet fee.

- Feb 2015 Most Recent HotelGuides Review

"Close to Walmart. Nice hotel with friendly, responsive employees. We had no problem getting extra blankets and pillows. The pool was cold. Breakfast was great, but ended at 9 AM.2016-07-25"

More >

TripAdvisor Traveler Rating:


Based on 543 reviews

Read Recent Reviews

Holiday Inn Express Hotel & Suites Park City


1501 West Ute Blvd, Park City, UT 84098




From $109
See Rates

Rated High Midscale, smoke-free hotel near Utah Olympic Park

Near Deer Valley, Canyons, and Park City Mountain Resorts

3 floors, 76 rooms and suites - elevator

Heated indoor swimming pool - exercise room

Free hot breakfast buffet

Free Internet in room

Free parking

Pet-friendly hotel - $20 per night fee for each pet.

- Feb 2015 Most Recent HotelGuides Review

"I liked this hotel.2008-11-01"

More >

TripAdvisor Traveler Rating:


Based on 215 reviews

Read Recent Reviews

Copperbottom Inn Wyndham Vacation Rentals Park City


1637 Shortline Road, Park City, UT 84060




From $109
See Rates

Rated Average Midscale, smoke-free condos

Near Park City Resort

3 floors, 30 condos - elevator

Free shuttle to local attractions

Note: Guests must check in at 1245 Deer Valley Drive, Park City, UT 84060

No swimming pool

Kitchen in every condo

Free Internet in room

Free parking

Not pet-friendly - no pets allowed.

- Nov 2015

TripAdvisor Traveler Rating:


Based on 20 reviews

Read Recent Reviews

Hilton Grand Vacations Club at Sunrise Lodge


2307 West High Mountain Road, Park City, UT 84098




From $114
See Rates

Rated Very High Upscale, smoke-free condos near Canyons Ski Resort

4 miles from downtown Park City

4 floor, 154 rooms and suites

Free shuttle to local attractions

Heated outdoor swimming pool - exercise room

Kitchen in every condo

Free Internet in room

Valet parking only - $15 per night

Not pet-friendly - no pets allowed.

- Jan 2016

TripAdvisor Traveler Rating:


Based on 718 reviews

Read Recent Reviews

Marriott Hotel Park City


1895 Sidewinder Drive, Park City, UT 84060




From $119
See Rates

Rated High Upscale, smoke-free, full-service hotel

Near Eccles Center for the Performing Arts

4 floors, 190 rooms and suites

Free shuttle to local attractions

Heated indoor swimming pool - exercise room

Restaurant - lounge - room service

Free Internet in room

Free parking

Not pet-friendly - no pets allowed.

- Feb 2016 Most Recent HotelGuides Review

"Good location - room was spacious - staff was friendly - great getaway.2011-08-01"

TripAdvisor Traveler Rating:


Based on 673 reviews

Read Recent Reviews

Silverado Lodge Park City


2669 Canyons Resort Drive, Park City, UT 84098




From $125
See Rates

Rated High Midscale, smoke-free hotel near The Canyons Resort

3 floors, 180 rooms and suites - elevator

Heated outdoor swimming pool open all year

Exercise room

Restaurant

Restaurant open in winter for dinner only

Free Internet in room

Free parking

Not pet-friendly - no pets allowed.

- Aug 2015

TripAdvisor Traveler Rating:


Based on 182 reviews

Read Recent Reviews

Yarrow Resort Hotel & Conference Centre Park City


1800 Park Avenue, Park City, UT 84060




From $133
See Rates

Rated High Upper-midscale, smoke-free, full-service hotel

Near Park City Resort

A DoubleTree by Hilton Hotel

2 floors, 181 rooms and suites - elevator

Heated outdoor swimming pool - exercise room

Restaurant - lounge - room service

Free Internet in room

Free parking

Not pet-friendly - no pets allowed.

- May 2015 Most Recent HotelGuides Review

"Close to downtown - no ice machine; had to go to the restaurant for ice.2010-07-01"

More >

TripAdvisor Traveler Rating:


Based on 279 reviews

Read Recent Reviews

Treasure Mountain Inn Park City


255 Main Street, Park City, UT 84060




From $133
See Rates

Rated High Upper-midscale, smoke-free, full service hotel

In downtown Park City

4 floors, 56 rooms

No swimming pool

Exercise room

Restaurant - lounge

Free Internet in room

Free parking

Not pet-friendly - no pets allowed.

- Jan 2015 Most Recent HotelGuides Review

"Good location.2008-07-01"

TripAdvisor Traveler Rating:


Based on 199 reviews

Read Recent Reviews

Marriott Vacation Club Summit Watch Resort Park City


780 Main Street, Park City, UT 84060




From $135
See Rates

Rated Very High Upscale, smoke-free, downtown Park City hotel

4 floors, 270 rooms

Heated indoor-outdoor swimming pool - exercise room

Free Internet in room

Free parking

Not pet-friendly - no pets allowed.

- Jan 2015

TripAdvisor Traveler Rating:


Based on 468 reviews

Read Recent Reviews

Sundial Lodge Park City


3720 North Sundial Court, Park City, UT 84098




From $142
See Rates

Rated High Midscale, smoke-free condos near Canyons Ski Resort

2 buildings - 4 and 5 floors, studio to 2-bedrooms condos

Heated outdoor swimming pool open all year

Exercise room

Not pet-friendly - no pets allowed.

- Aug 2015

Note: This hotel charges a resort fee of $25 per night - includes parking and Internet access.

TripAdvisor Traveler Rating:


Based on 378 reviews

Read Recent Reviews

Westgate Park City Resort & Spa


3000 Canyon Resort Drive, Park City, UT 84098




From $144
See Rates

Rated Very High Midscale, smoke-free, full-service, all-suite hotel

Near The Canyons Ski Resort

4 floors, 190 suites

Free shuttle to local area attractions

Heated indoor swimming pool - outdoor pool - exercise room

2 restaurants - lounge - room service

Kitchen in every suite

Not pet-friendly - no pets allowed.

- Feb 2015

Note: This hotel charges a resort fee of $20 per night - includes parking and Internet access.

TripAdvisor Traveler Rating:


Based on 609 reviews

Read Recent Reviews

Newpark Resort and Hotel Park City


1456 Newpark Blvd, Park City, UT 84060




From $149
See Rates

Rated Very High Upscale, smoke-free hotel

30 miles southeast of Salt Lake City Airport

2 buildings - 4 floors; 60 rooms, condos, and townhomes

Heated indoor-outdoor swimming pool - fitness center

Note: No Internet access

Free parking

Not pet-friendly - no pets allowed.

- Jan 2015

Note: This hotel charges a resort fee of 5% per night.

TripAdvisor Traveler Rating:


Based on 512 reviews

Read Recent Reviews

Silver Baron Lodge Park City


2900 Deer Valley Drive, Park City, UT 84060




From $157
See Rates

Rated Very High Upscale, smoke-free, mountain lodge

Near Deer Valley Resort and ski lifts

4 floors, 85 rooms and 1-bedroom to 4-bedroom suites

Outdoor swimming pool open in summer - fitness center

Free Internet in room

Free parking

Not pet-friendly - no pets allowed.

- Feb 2015

TripAdvisor Traveler Rating:


Based on 51 reviews

Read Recent Reviews

Lodges at Deer Valley Hotel by Deer Valley Resort


2900 Deer Valley Drive East, Park City, UT 84060




From $157
See Rates

Rated Very High Upscale, smoke-free hotel near base of Deer Valley Resort

3 floors, 86 rooms - elevator

137 2-bedroom to 3-bedroom suites

Free shuttle to local attractions during ski season

Outdoor swimming pool open in summer - fitness center

Free Internet in room

Free parking

Not pet-friendly - no pets allowed.

- Feb 2015 Most Recent HotelGuides Review

"Beautiful mountain setting - exterior of lodge complemented the surroundings - room was clean and nicely decorated, but was needed better soundproofing to block noises from adjoining room - skylights were cool, but there was no way to block out afternoon light for napping - had a VHS player but no VHS tapes available - TV needed movie channels - bathroom was great and in nice shape, loved the excellent shampoo - especially enjoyed pool area and towels laid out for guests - weight room was clean and usable - pool and hot tub area had both live and dead flies everywhere - parking garage was near our room and appeared well-tended to - checkout time was at 10 AM - when I shared my comments, customer service representative replied that rooms were being updated with DVD players and shutters over skylights - won't stay again.2007-08-01"

TripAdvisor Traveler Rating:


Based on 136 reviews

Read Recent Reviews

Red Pine Condos by ASR Lodging Park City


2025 Canyons Resort Drive, Park City, UT 84060




From $159
See Rates

Rated Very High Midscale, smoke-free condos

Near base of The Canyons Resort

31 miles southeast of Salt Lake City Airport

1-bedroom to 3-bedroom condos

Note: Guests must check in at Bear Hollow Village at 5519 Lillehammer Lane, Bldg. A, which is 1 mile from condos

Free local area shuttle, winter season only

2 heated outdoor swimming pools open all year

Free Internet in room

Free parking

Not pet-friendly - no pets allowed.

- Feb 2015

TripAdvisor Traveler Rating:


Based on 4 reviews

Read Recent Reviews

Shadow Ridge Hotel & Conference Center Park City


50 Shadow Ridge Road, Park City, UT 84060




From $159
See Rates

Rated High Midscale, smoke-free hotel near Park City Resort

4 floors, 50 rooms

Heated outdoor swimming pool - exercise room

Free Internet in room

Free parking

Not pet-friendly - no pets allowed.

- Mar 2016 Most Recent HotelGuides Review

"Near Park City Mountain Resort - suite seemed newly renovated - kitchen was fully stocked with washer and dryer - 2 full bathrooms, one with a whirlpool tub - nice, knowledgeable staff - wireless Internet only in the lobby - small pool and fitness room - pleasant surprise.2007-03-01"

TripAdvisor Traveler Rating:


Based on 220 reviews

Read Recent Reviews

Prospector Accommodations Park City


1940-B Prospector Avenue, Park City, UT 84060




From $159
See Rates

Rated Average Midscale, smoke-free condos

Near Eccles Center for Performing Arts

3 floors, 100 studio to 3-bedroom condos - no elevator

Note: Guests must check in at 1940 Prospector Avenue, which is about one-half mile from condos

Heated outdoor swimming pool

Free Internet in room

Free parking

Not pet-friendly - no pets allowed.

- Feb 2016 Most Recent HotelGuides Review

"Fair rates - room was big - reception area was dirty and hard to find; it was locked when I wanted to check out.2010-08-01"

More >

TripAdvisor Traveler Rating:


Based on 27 reviews

Read Recent Reviews

Chateau Apres Lodge Park City


1299 Norfolk Avenue, Park City, UT 84060




From $169
See Rates

Rated High Upscale, smoke-free lodge

Near Park City Mountain Resort lifts

2 floors, 32 rooms - no elevator

No swimming pool

Free continental breakfast

Free Internet in room

Free parking

Not pet-friendly - no pets allowed.

- Aug 2015

TripAdvisor Traveler Rating:


Based on 66 reviews

Read Recent Reviews

Lodge at the Mountain Village Park City


1415 Lowell Avenue, Park City, UT 84060




From $169
See Rates

Rated High Midscale, smoke-free condos

Near Park City Mountain Resort

4 floors, 97 studio to 3-bedroom condos

Free shuttle to local attractions only during ski season

Heated indoor-outdoor swimming pool - exercise room

Free Internet in room

Free parking

Not pet-friendly - no pets allowed.

- Aug 2016

TripAdvisor Traveler Rating:


Based on 260 reviews

Read Recent Reviews

Lift Lodge at Park City


1255 Empire Avenue, Park City, UT 84060




From $176
See Rates

Rated Average Upscale, smoke-free hotel near ski slopes

At base of Park City Mountain Resort

3 floors, 76 suites - elevator

Outdoor swimming pool

Kitchen in every suite

Free Internet in room

Free parking - truck parking

Not pet-friendly - no pets allowed.

- Dec 2015

TripAdvisor Traveler Rating:


Based on 75 reviews

Read Recent Reviews

Sundial Lodge by All Seasons Resort Lodging Park City


3720 North Sundial Court, Park City, UT 84098




From $189
See Rates

Rated High Midscale hotel near Canyons Resort

2 buildings - 4 and 5 floors, 150 rooms and suites

Heated outdoor swimming pool open all year

Exercise room

Microwave and refrigerator in every room

Free Internet in room

Free parking

Not pet-friendly - no pets allowed.

- Feb 2015

TripAdvisor Traveler Rating:


Based on 378 reviews

Read Recent Reviews

Fox Point Condos at Redstone Park City


1746 Redstone Avenue, Park City, UT 84098




From $189
See Rates

Rated Average Upscale, smoke-free townhomes and condos

Near Utah Olympic Park

2 floors - 2-bedroom and 3-bedroom condos

No elevator

No swimming pool

Free Internet in room

Free parking

Not pet-friendly - no pets allowed.

- Feb 2015

TripAdvisor Traveler Rating:


Based on 22 reviews

Read Recent Reviews

Chateaux Deer Valley Hotel Park City


7815 Royal Street East, Park City, UT 84060




From $195
See Rates

Rated Very High Luxury, smoke-free, full service, Upper Deer Valley hotel

4 floors; 147 rooms, studios and suites

Heated outdoor swimming pool open in summer

Fitness center

Restaurant and lounge open in summer and winter

Free Internet in room

Free parking

Not pet-friendly - no pets allowed.

- Jan 2015

TripAdvisor Traveler Rating:


Based on 469 reviews

Read Recent Reviews

Carriage House Condos by All Season Resort Park City


1940 Prospector Avenue, Park City, UT 84060




From $159
See Rates

Midscale, smoke-free condos Near Eccles Center
4 floors, 104 condos
Heated indoor-outdoor swimming pool - exercise room
Free Internet in room
Free parking
Not pet-friendly - no pets allowed. - Feb 2016




Park City Peaks Hotel


2346 Park Avenue, Park City, UT 84060




From $159
See Rates

Upscale, smoke-free motel 3 floors, 127 rooms - elevator
Heated indoor-outdoor swimming pool - exercise room
Restaurant
Restaurant open for breakfast only
Free continental breakfast
Free Internet in room
Free parking - truck parking
Pet-friendly motel - $25 per night fee for each pet. - Aug 2016



Why Book Here?

Lowest price guarantee
Pay at hotel in most cases
If you don't like your hotel,
we'll refund your money.
Cash rewards + hotel points too



Park City Info
Pet-Friendly Park City Hotels
Park City Group Hotel Rates
Deer Valley Music Festival
Map of Park City UT Hotels
Hotels near
Nearby Attractions



Hotels near Canyons Resort
4.3 miles NW


Hotels near Park City Tanger Outlet Mall
7 miles NW


Hotels near Hogle Zoo
18 miles NW


Hotels near St. Mark's Hospital
19 miles west


Hotels near Huntsman Center
20 miles NW


Hotels near Salt Lake City VA Medical Center
20 miles NW


Hotels near Westminster College
20 miles west


Hotels near Western Governors University
20 miles west


Hotels near University of Utah School of Medicine
20 miles NW


Hotels near University of Utah University Hospital
20 miles NW


Hotels near University of Utah
20 miles NW


Hotels near Rice-Eccles Stadium
20 miles NW


Hotels near Intermountain Medical Center
21 miles west


Hotels near Tracy Aviary
21 miles west


Hotels near South Towne Expo Center
21 miles west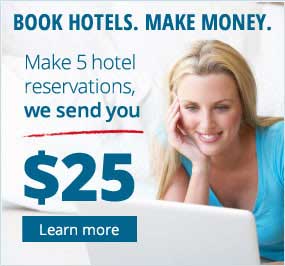 Hotel Tips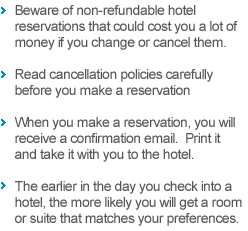 Hotels in
Nearby Cities



Deer Valley UT Hotels
1.0 mile east


Solitude UT Hotels
5 miles west


Alta UT Hotels
8 miles SW


Snowbird UT Hotels
9 miles SW


Heber City UT Hotels
10 miles SE


Cottonwood Heights UT Hotels
17 miles west


East Millcreek UT Hotels
17 miles west


Holladay UT Hotels
17 miles west


Sundance UT Hotels
18 miles south


Coalville UT Hotels
20 miles north


Sandy UT Hotels
20 miles west