Going to Lookout Mountain near Chattanooga, Tennessee? Then use this simple form to find nearby hotels, motels, and other lodging.

Lookout Mountain is located on the Georgia - Tennessee border near Chattanooga. Its attractions include the Incline Railway, Ruby Falls, and Rock City Gardens.

Use this guide to learn about hotels near the Lookout Mountain.
Map of Hotels near Lookout Mountain
Address: 827 East Brow Road, Lookout Mountain, TN 37350
Hotels closest to Lookout Mountain

2.0 miles

Days Inn Lookout Mountain West

3801 Cummings Highway, Chattanooga, TN 37419


2.0 miles from Lookout Mountain

From $76
See Rates







| | |
| --- | --- |
| Check In | 1400 |
| Check Out | 1100 |




Rated Average Cheap, smoke-free, downtown Chattanooga motel

Near Lookout Mountain and Ruby Falls

3 floors, 82 rooms - no elevator

Heated indoor swimming pool

Microwave and refrigerator in every room

Free continental breakfast

Free Internet in room

Free parking

Pet-friendly motel - $10 per night fee for each pet.

- Mar 2015 Most Recent HotelGuides Review

"The AC in our motel room was loud, and it woke us up every time it cycled on.2017-04-27"

More >

TripAdvisor Traveler Rating:


Based on 908 reviews

Read Recent Reviews

2.2 miles

Econo Lodge Lookout Mountain

150 Browns Ferry Road, Chattanooga, TN 37419


2.2 miles from Lookout Mountain

From $59
See Rates







| | |
| --- | --- |
| Check In | 15 00 |
| Check Out | 11 00 |




Rated Average Cheap hotel near Lookout Mountain

3 miles northwest of Ruby Falls

6 miles northwest of Incline Railway

3 floors, 34 rooms - elevator

Outdoor swimming pool open in summer

Microwave and refrigerator in every room

Free continental breakfast

Free Internet in room

Free parking

Not pet-friendly - no pets allowed.

- Aug 2015 Most Recent HotelGuides Review

"My supposedly non-smoking room reeked of smoke. Don't book at this hotel if you want a truly smoke-free experience.2017-03-21"

More >

TripAdvisor Traveler Rating:


Based on 89 reviews

Read Recent Reviews

2.2 miles

Quality Inn & Suites

3540 Cummings Highway, Chattanooga, TN 37419


2.2 miles from Lookout Mountain

From $176
See Rates







| | |
| --- | --- |
| Check In | 15 00 |
| Check Out | 11 00 |




Rated Average Midscale, smoke-free hotel at base of Lookout Mountain

Also near Ruby Falls

4 floors, 66 rooms and suites

Heated indoor swimming pool

Microwave and refrigerator in every room

Free hot breakfast buffet

Free Internet in room

Free parking - truck parking

Not pet-friendly - no pets allowed.

- Sep 2016 Most Recent HotelGuides Review

"Our room wasn't ready when we arrived, so we were given a different room. Only got housekeeping service once during our 4-day stay. The hotel clerk was good, and came to clean the room for us two days in a row. The elevator needed cleaning.2015-03-29"

More >

TripAdvisor Traveler Rating:


Based on 21 reviews

Read Recent Reviews

2.3 miles

Country Inn & Suites by Carlson

3725 Modern Industries Blvd, Chattanooga, TN 37419


2.3 miles from Lookout Mountain

From $95
See Rates







| | |
| --- | --- |
| Check In | 15 00 |
| Check Out | 12 00 |




Rated High Midscale, smoke-free hotel

Near Lookout Mountain and Ruby Falls

7 miles northwest of Lookout Mountain Incline Railway

3 floors, 75 rooms and suites - elevator

Heated indoor swimming pool - exercise room

Microwave and refrigerator in every room

Free hot breakfast buffet

Free Internet in room

Free parking - truck parking

Pet-friendly hotel - allows up to 2 pets per room - $25 per stay fee for each pet.

- Jun 2016 Most Recent HotelGuides Review

"The bed was comfortable, and the pool was nice. The hotel employees were friendly and helpful. I recommend staying here.2016-11-12"

More >

TripAdvisor Traveler Rating:


Based on 711 reviews

Read Recent Reviews

2.3 miles

Comfort Inn & Suites Lookout Mountain

3117 Parker Lane, Chattanooga, TN 37419


2.3 miles from Lookout Mountain

From $156
See Rates







| | |
| --- | --- |
| Check In | 14 00 |
| Check Out | 11 00 |




Rated Average Midscale, smoke-free hotel near Lookout Mountain

3 miles northwest of Ruby Falls

4 floors, 60 rooms and suites

Heated indoor swimming pool - exercise room

Microwave and refrigerator in every room

Free hot breakfast buffet

Free Internet in room

Free parking - truck parking

Not pet-friendly - no pets allowed.

- May 2016 Most Recent HotelGuides Review

"The hotel room smelled like chlorine, and the bathroom was dirty. Stay somewhere else.2015-08-06"

More >

TripAdvisor Traveler Rating:


Based on 277 reviews

Read Recent Reviews

2.3 miles

Howard Johnson Lodge Lookout Mountain

3109 Parker Lane, Chattanooga, TN 37419


2.3 miles from Lookout Mountain

From $68
See Rates







| | |
| --- | --- |
| Check In | 1500 |
| Check Out | 1100 |




Rated Low – Not Recommended Cheap motel near Lookout Mountain

2.5 miles from Ruby Falls

2 floors, 58 rooms - no elevator

Outdoor swimming pool open in summer

Microwave and refrigerator in every room

Free hot breakfast buffet

Free Internet in room

Free parking - truck parking

Pet-friendly motel - allows pets up to 65 pounds, 4 pets per room - $15 per night fee for each pet.

- Sep 2016 Most Recent HotelGuides Review

"Good motel with nice employees. We enjoyed our stay.2016-09-12"

More >

TripAdvisor Traveler Rating:


Based on 214 reviews

Read Recent Reviews

2.3 miles

Best Western Royal Inn

3644 Cummings Highway, Chattanooga, TN 37419


2.3 miles from Lookout Mountain

From $85
See Rates







| | |
| --- | --- |
| Check In | 1400 |
| Check Out | 1100 |




Rated Average Midscale motel near Lookout Mountain and Ruby Falls

3 floors, 54 rooms - no elevator - AAA 2 Diamonds

Outdoor swimming pool - exercise room

Microwave and refrigerator in every room

Free hot breakfast buffet

Free Internet in room

Free parking - truck parking

Pet-friendly motel - allows dogs only, 2 dogs per room - $15 per night fee for each dog.

- May 2016 Most Recent HotelGuides Review

"The motel room was fine, but I couldn't get the temperature below 72 degrees.2016-06-27"

More >

TripAdvisor Traveler Rating:


Based on 503 reviews

Read Recent Reviews

2.3 miles

La Quinta Inn State Lookout Mountain

311 Browns Ferry Road, Chattanooga, TN 37409


2.3 miles from Lookout Mountain

From $165
See Rates







| | |
| --- | --- |
| Check In | 15 00 |
| Check Out | 12 00 |




Rated Average Midscale, smoke-free hotel near Lookout Mountain

4 floors, 53 rooms

Outdoor swimming pool open in summer - exercise room

Microwave and refrigerator in every room

Free continental breakfast

Free Internet in room

Free parking

Pet-friendly hotel - no pet fee.

- Feb 2015 Most Recent HotelGuides Review

"Our hotel room looked nice, but the fridge didn't work and a lightbulb was burned out. We called the front desk and were told to re-set the fridge. When this didn't work, the manager came and was unable to get it working. We ended up getting a bag of ice and using our cooler. There was a hold in the shower floor, and water leaked on the bathroom floor. We were disappointed.2016-08-14"

More >

TripAdvisor Traveler Rating:


Based on 196 reviews

Read Recent Reviews

2.3 miles

Clarion Inn

3641 Cummings Highway, Chattanooga, TN 37419


2.3 miles from Lookout Mountain

From $141
See Rates







| | |
| --- | --- |
| Check In | 15 00 |
| Check Out | 11 00 |




Rated Average Midscale hotel near Lookout Mountain

Also near Ruby Falls

2 floors, 91 rooms and suites - elevator

Outdoor swimming pool - exercise room

Free hot breakfast buffet

Free Internet in room

Free parking

Not pet-friendly - no pets allowed.

- May 2016 Most Recent HotelGuides Review

"Good hotel, but the breakfast wasn't full. We stay here every year when we return from Florida.2017-05-02"

More >

TripAdvisor Traveler Rating:


Based on 299 reviews

Read Recent Reviews

2.4 miles

Hampton Inn West Lookout Mountain

74 Starview Lane, Chattanooga, TN 37419


2.4 miles from Lookout Mountain

From $144
See Rates







| | |
| --- | --- |
| Check In | 15 00 |
| Check Out | 12 00 |




Rated High Midscale, smoke-free hotel near Lookout Mountain

4 floors, 94 rooms

Heated indoor swimming pool - outdoor pool open in summer

Exercise room

Free hot breakfast buffet

Free Internet in room

Free parking

Not pet-friendly - no pets allowed.

- Jun 2016 Most Recent HotelGuides Review

"The hotel staff was nice and helpful. More meat selections and fresh fruit at breakfast would've been nice.2017-05-11"

TripAdvisor Traveler Rating:


Based on 793 reviews

Read Recent Reviews

2.4 miles

Super 8 Hotel Lookout Mountain

20 Birmingham Road, I-24, Exit 174, Chattanooga, TN 37419


2.4 miles from Lookout Mountain

From $76
See Rates







| | |
| --- | --- |
| Check In | 1400 |
| Check Out | 1100 |




Rated Average Cheap hotel near Lookout Mountain and Ruby Falls

3 floors, 73 rooms - no elevator

Outdoor swimming pool open in summer

Free continental breakfast

Free Internet in room

Free parking

Pet-friendly hotel - allows up to 2 pets per room - $15 per night fee for each pet.

- Mar 2015 Most Recent HotelGuides Review

"Close to downtown and attractions. Good rates. The hotel was clean. Stay here; you won't regret it.2016-07-12"

More >

TripAdvisor Traveler Rating:


Based on 360 reviews

Read Recent Reviews

2.4 miles

Red Roof Inn Lookout Mountain

30 Birmingham Highway, Chattanooga, TN 37419


2.4 miles from Lookout Mountain

From $81
See Rates







| | |
| --- | --- |
| Check In | 15 00 |
| Check Out | 11 00 |




Rated Average Cheap, smoke-free motel next to Lookout Mountain

Also near Ruby Falls

2 floors, 76 rooms - no elevator

Heated indoor swimming pool

Microwave and refrigerator in every room

Free hot breakfast buffet

Free Internet in room

Free parking

Pet-friendly motel - allows 1 pet per room - no pet fee.

- May 2015 Most Recent HotelGuides Review

"Clean motel, but I didn't sleep well because the bed was uncomfortable. Nice staff. Breakfast could've been better.2016-10-11"

More >

TripAdvisor Traveler Rating:


Based on 523 reviews

Read Recent Reviews

2.4 miles

Knights Inn Lookout Mountain

3655 Cummings Highway, Chattanooga, TN 37419


2.4 miles from Lookout Mountain

From $66
See Rates







| | |
| --- | --- |
| Check In | 1400 |
| Check Out | 1100 |




Rated Average Cheap motel near Lookout Mountain and Ruby Falls

2 floors, 60 rooms - no elevator

No swimming pool

Free continental breakfast

Free Internet in room

Free parking - truck parking

Pet-friendly motel - $10 per night fee for each pet.

- Jun 2016 Most Recent HotelGuides Review

"Good location - cheap - non-smoking room was clean, but smelled like smoke.2011-03-01"

More >

TripAdvisor Traveler Rating:


Based on 41 reviews

Read Recent Reviews

2.4 miles

Fairfield Inn & Suites Southwest

40 Star View Lane, Chattanooga, TN 37419


2.4 miles from Lookout Mountain

From $110
See Rates







| | |
| --- | --- |
| Check In | 1500 |
| Check Out | 1200 |




Rated Very High Midscale, smoke-free hotel

Near Lookout Mountain and Ruby Falls

4 floors, 90 rooms and suites

Heated indoor swimming pool - exercise room

Microwave and refrigerator in every room

Free hot breakfast buffet

Free Internet in room

Free parking

Not pet-friendly - no pets allowed.

- Sep 2015 Most Recent HotelGuides Review

"This was the nicest hotel we stayed in during our trip. The employees were friendly.2016-07-26"

More >

TripAdvisor Traveler Rating:


Based on 524 reviews

Read Recent Reviews

2.5 miles

Holiday Inn Express Hotel & Suites

3710 Modern Industries Parkway, Chattanooga, TN 37419


2.5 miles from Lookout Mountain

From $162
See Rates







| | |
| --- | --- |
| Check In | 15 00 |
| Check Out | 11 00 |




Rated High Midscale, smoke-free hotel

Near Lookout Mountain and Ruby Falls

7 miles northwest of Lookout Mountain Incline Railway

5 floors, 92 rooms and suites

Heated indoor swimming pool - exercise room

Free hot breakfast buffet

Free Internet in room

Free parking

Not pet-friendly - no pets allowed.

- Jun 2016 Most Recent HotelGuides Review

"I had a restful stay at this hotel, but the AC kept cycling on and off.2015-09-18"

More >

TripAdvisor Traveler Rating:


Based on 493 reviews

Read Recent Reviews

2.5 miles

Americas Best Value Inn & Suites

103 Patten Chapel Road, Chattanooga, TN 37419


2.5 miles from Lookout Mountain

From $63
See Rates







| | |
| --- | --- |
| Check In | 15 00 |
| Check Out | 11 00 |




Rated Very Low – Not Recommended Cheap motel near Lookout Mountain

2 floors, 47 rooms and suites - no elevator

Outdoor swimming pool open in summer

Microwave and refrigerator in every room

Free Internet in room

Free parking

Pet-friendly motel - allows small dogs only, 1 dog per room - $10 per stay pet fee.

- Nov 2014 Most Recent HotelGuides Review

"Room was clean - TV was in bad shape - toilet seat almost came off twice - breakfast was Little Debbie snacks - don't recommend.2007-05-01"

TripAdvisor Traveler Rating:


Based on 22 reviews

Read Recent Reviews

3.1 miles

Red Roof Inn & Suites Plus

2431 Williams Street, Chattanooga, TN 37408


3.1 miles from Lookout Mountain

From $130
See Rates







| | |
| --- | --- |
| Check In | 14 00 |
| Check Out | 11 00 |




Rated Average Cheap, smoke-free, all-suite hotel near downtown

3 floors, 51 studio suites - elevator

Indoor swimming pool

Microwave and refrigerator in every suite

Free continental breakfast

Free Internet in room

Free parking

Pet-friendly hotel - only 1 pet per room - no pet fee.

- Dec 2016 Most Recent HotelGuides Review

"The hotel was fairly pleasant. I had no complaints.2017-03-27"

More >

TripAdvisor Traveler Rating:


Based on 159 reviews

Read Recent Reviews

3.1 miles

Comfort Inn Downtown

2420 Williams Street, Chattanooga, TN 37408


3.1 miles from Lookout Mountain

From $108
See Rates







| | |
| --- | --- |
| Check In | 16 00 |
| Check Out | 11 00 |




Rated Average Midscale, downtown Chattanooga hotel south of I-24

3 floors, 90 rooms and suites - elevator - AAA 3 Diamonds

Outdoor swimming pool open in summer - exercise room

Free hot breakfast buffet

Free Internet in room

Free parking

Pet-friendly hotel - allows pets up to 80 pounds, 2 pets per room - $35 per stay pet fee.

- Dec 2014 Most Recent HotelGuides Review

"We had a comfortable hotel stay. We did have some issues with the key cards, but the front desk clerks were accommodating. All the employees were friendly and pleasant.2016-04-20"

More >

TripAdvisor Traveler Rating:


Based on 310 reviews

Read Recent Reviews

3.3 miles

Stadium Inn Downtown

100 West 21st Street, Chattanooga, TN 37408


3.3 miles from Lookout Mountain

From $119
See Rates







| | |
| --- | --- |
| Check In | 15 00 |
| Check Out | 12 00 |




Rated Average Midscale, smoke-free, downtown hotel

Near I-24 at US 27

5 floors, 103 rooms

Outdoor swimming pool open in summer

Exercise room

Microwave and refrigerator in every room

Free continental breakfast

Free Internet in room

Free parking

Pet-friendly hotel - allows up to 2 pets per room - $50 per stay fee for each pet.

- Aug 2016 Most Recent HotelGuides Review

"The hotel was in a bad neighborhood. The mattress was worn and sagged in the middle. The desk lamp didn't work. There was no AC in the hallways, the side entrance door was dirty and unattractive, and there was a foul odor by the elevators. No surveillance cameras in the parking lot. Don't stay here.2016-07-24"

More >

TripAdvisor Traveler Rating:


Based on 571 reviews

Read Recent Reviews

3.8 miles

Staybridge Suites Convention Center

1300 Carter Street, Chattanooga, TN 37402


3.8 miles from Lookout Mountain

From $159
See Rates







| | |
| --- | --- |
| Check In | 15 00 |
| Check Out | 12 00 |




Rated High Upscale, smoke-free, all-suite, extended-stay, downtown hotel

Across street from Convention Center

Near Finley Stadium

5 floors, 124 studio to 2-bedroom suites

Heated indoor swimming pool - exercise room

Kitchen in every suite

Free hot breakfast buffet

Free Internet in room

Parking costs $5 per night

Pet-friendly hotel - allows pets up to 80 pounds - $50 per stay pet fee.

- May 2016 Most Recent HotelGuides Review

"The hotel room was OK but needed refurbishing. Pleasant staff. Breakfast was better than I expected.2016-12-12"

More >

TripAdvisor Traveler Rating:


Based on 499 reviews

Read Recent Reviews

3.9 miles

Chattanoogan Hotel

1201 Broad Street, Chattanooga, TN 37402


3.9 miles from Lookout Mountain

From $150
See Rates







| | |
| --- | --- |
| Check In | 16 00 |
| Check Out | 12 00 |




Rated High Upscale, smoke-free, full-service, downtown hotel

1 block from Chattanooga Convention Center

5 floors, 199 rooms and suites - AAA 4 Diamonds

Heated indoor swimming pool - exercise room

3 restaurants - lounge - room service

Free Internet in room

Parking costs $8 per night

Not pet-friendly - no pets allowed.

- Jan 2017 Most Recent HotelGuides Review

"The hotel was clean, but there were some problems with my room. The TV wouldn't turn on, and the bathtub didn't drain well. There was used soap in the soap holder.2016-10-12"

More >

TripAdvisor Traveler Rating:


Based on 1228 reviews

Read Recent Reviews

3.9 miles

Chattanooga Choo Choo Hotel

1400 Market Street, Chattanooga, TN 37402


3.9 miles from Lookout Mountain

From $104
See Rates







| | |
| --- | --- |
| Check In | 15 00 |
| Check Out | 11 00 |




Rated Average Upper-midscale, smoke-free, full-service, downtown hotel

5 floors, 363 rooms and suites

Free shuttle to Chattanooga Airport

Free shuttle to other attractions within 3-mile radius

Heated indoor swimming pool - outdoor pool

Exercise room

5 restaurants - lounge

Free Internet in room

Free parking

Park and fly not allowed

Pet-friendly hotel - allows pets up to 50 pounds - $50 per stay pet fee.

- May 2016 Most Recent HotelGuides Review

"Room felt dirty; smelled musty and moldy - AC sounded like an airplane in the room - TV picture was terrible - bathtub faucet was rusty and leaking - toilet wasn't clean - liked the domed roof in the lobby - don't bother with this one.2011-08-01"

More >

TripAdvisor Traveler Rating:


Based on 2649 reviews

Read Recent Reviews

3.9 miles

Marriott Hotel Downtown

2 Carter Plaza, Chattanooga, TN 37402


3.9 miles from Lookout Mountain

From $169
See Rates







| | |
| --- | --- |
| Check In | 1500 |
| Check Out | 1200 |




Rated High Upscale, smoke-free, full-service, downtown hotel

Connected to the Chattanooga Convention Center

16 floors, 342 rooms and suites

Free shuttle to local attractions

Heated indoor swimming pool - outdoor pool open in summer

Exercise room

Restaurant - lounge - room service

Internet access costs $7 per night

Parking costs $11 per night

Not pet-friendly - no pets allowed.

- Aug 2016 Most Recent HotelGuides Review

"I love this hotel. This was my 3rd stay, and each one has been excellent. The staff is friendly, and the location is right in the middle of activities. Stay here.2017-04-25"

More >

TripAdvisor Traveler Rating:


Based on 927 reviews

Read Recent Reviews

4.1 miles

Days Inn Rivergate

901 Carter Street, Chattanooga, TN 37402


4.1 miles from Lookout Mountain

From $199
See Rates







| | |
| --- | --- |
| Check In | 1500 |
| Check Out | 1100 |




Rated Average Cheap, downtown Chattanooga motel

2 blocks from convention center

3 floors, 138 rooms and suites - elevator

Outdoor swimming pool open in summer - exercise room

Microwave and refrigerator in every room

Free continental breakfast

Free Internet in room

Free parking

Not pet-friendly - no pets allowed.

- Mar 2015 Most Recent HotelGuides Review

"Clean room and friendly motel staff. The area made me a bit nervous, but having on-site security made me feel more secure. Parking was free but limited, especially in the evening.2017-01-20"

More >

TripAdvisor Traveler Rating:


Based on 954 reviews

Read Recent Reviews

4.1 miles

Holiday Inn Express Downtown

440 West Martin Luther King Blvd, Chattanooga, TN 37402


4.1 miles from Lookout Mountain

From $184
See Rates







| | |
| --- | --- |
| Check In | 15 00 |
| Check Out | 11 00 |




Rated High Midscale, smoke-free, downtown hotel

5 floors, 92 rooms and suites

Heated indoor swimming pool - exercise room

Microwave and refrigerator in every room

Free hot breakfast buffet

Free Internet in room

Parking costs $3 per night

Not pet-friendly - no pets allowed.

- Jun 2016 Most Recent HotelGuides Review

"The hotel room needed updating, and there were crumbs on the carpet. The lobby area was nice, but overall this wasn't a good value.2017-04-07"

More >

TripAdvisor Traveler Rating:


Based on 309 reviews

Read Recent Reviews

4.2 miles

Dwell Hotel

120 East 10th Street, Chattanooga, TN 37402


4.2 miles from Lookout Mountain

From $277
See Rates







| | |
| --- | --- |
| Check In | 15 00 |
| Check Out | 11 00 |




Rated High Upscale, smoke-free bed and breakfast inn

In downtown Chattanooga

3 floors, 20 rooms and suites - elevator

No swimming pool

Free Internet in room

Parking costs $8 per night

Not pet-friendly - no pets allowed.

- Dec 2015 Most Recent HotelGuides Review

"Beautiful old hotel, but ants were taking over the bathroom. The wall-mounted heater made almost as much racket as the guests that confused our room for theirs, and kept returning to try their key in our door. Very disappointed that there was no coffee when we got up, and we'd have to wait hours for any until someone arrived and brewed some. Excellent restaurant, but sleep somewhere else.2015-03-11"

TripAdvisor Traveler Rating:


Based on 502 reviews

Read Recent Reviews

4.2 miles

Read House Historic Inn & Suites

827 Broad Street, Chattanooga, TN 37402


4.2 miles from Lookout Mountain

From $249
See Rates







| | |
| --- | --- |
| Check In | 1500 |
| Check Out | 1200 |




Rated High Upscale, smoke-free, full-service hotel

In downtown Chattanooga

On Chattanooga free Electric Shuttle route

10 floors, 244 rooms and suites

Heated indoor swimming pool - exercise room

Restaurant - lounge - room service

Free Internet in room

Valet parking only - $15 per night

Pet-friendly hotel - allows dogs up to 50 pounds only in 2nd and 3rd floor rooms - dogs cannot be left alone in room - $50 per stay pet fee.

- Nov 2014 Most Recent HotelGuides Review

"Located downtown just a few blocks from the aquarium. There were many restaurants in the area. The room was huge but needed some work. The hotel had an indoor pool and a gym, and an on-site Starbucks and Porter's Steakhouse.2017-02-06"

More >

TripAdvisor Traveler Rating:


Based on 1502 reviews

Read Recent Reviews

4.4 miles

SpringHill Suites Downtown

495 Riverfront Parkway, Chattanooga, TN 37402


4.4 miles from Lookout Mountain

From $144
See Rates







| | |
| --- | --- |
| Check In | 1500 |
| Check Out | 1200 |




Rated High Midscale, smoke-free, all-suite, riverfront hotel

Near downtown Chattanooga and aquarium

West of US 27

5 floors, 116 suites

Heated indoor swimming pool - exercise room

Lounge

Microwave and refrigerator in every suite

Free hot breakfast buffet

Free Internet in room

Parking costs $8 per night

Not pet-friendly - no pets allowed.

- Jul 2016 Most Recent HotelGuides Review

"Perfect hotel for our family, particularly since my husband is in a wheelchair. The staff was great and very helpful. Great place to stay; I'll definitely be back.2016-04-10"

More >

TripAdvisor Traveler Rating:


Based on 778 reviews

Read Recent Reviews

4.5 miles

DoubleTree Hotel

407 Chestnut Street, Chattanooga, TN 37402


4.5 miles from Lookout Mountain

From $239
See Rates







| | |
| --- | --- |
| Check In | 15 00 |
| Check Out | 12 00 |




Rated High Upscale, smoke-free, full-service, riverfront hotel

In downtown Chattanooga near aquarium

10 floors, 201 rooms and suites

Free shuttle to local attractions

Outdoor swimming pool open in summer - exercise room

Restaurant - lounge - room service

Free Internet in room

Parking costs $8 per night

Not pet-friendly - no pets allowed.

- May 2015 Most Recent HotelGuides Review

"Nice hotel. The room was a bit small, but the beds were very comfortable.2016-01-19"

More >

TripAdvisor Traveler Rating:


Based on 1129 reviews

Read Recent Reviews

4.5 miles

Holiday Inn Express Hotel & Suites Downtown

434 Chestnut Street, Chattanooga, TN 37402


4.5 miles from Lookout Mountain

From $198
See Rates







| | |
| --- | --- |
| Check In | 15 00 |
| Check Out | 11 00 |




Rated Very High Midscale, smoke-free, downtown hotel

Near Creative Discovery Museum

7 floors; 139 rooms, 27 suites

Heated indoor swimming pool - exercise room

Free hot breakfast buffet

Free Internet in room

Valet parking only - $14 per night

Not pet-friendly - no pets allowed.

- Aug 2016 Most Recent HotelGuides Review

"Check-in was perfect, and the clerk was courteous and helpful with restaurant recommendations. I highly recommend this hotel.2016-08-11"

More >

TripAdvisor Traveler Rating:


Based on 124 reviews

Read Recent Reviews
Why Book Here?

Lowest price guarantee
Pay at hotel in most cases
If you don't like your hotel,
we'll refund your money.
Cash rewards + hotel points too



Lookout Mountain Info
Lookout Mountain
Incline Railway
Ruby Falls
Rock City Gardens
Chattanooga Hotels and Reviews
Chattanooga Group Hotel Rates
Map of Hotels near Lookout Mountain
Hotels near
Nearby Attractions



Hotels near Chickamauga Chattanooga National Military Park
1.2 miles north


Hotels near Rock City Gardens
1.3 miles south


Hotels near Ruby Falls
1.8 miles north


Hotels near Covenant College
2.5 miles SW


Hotels near Finley Stadium
3.5 miles NE


Hotels near Chattanooga Convention Center
3.9 miles NE


Hotels near Soldiers & Sailors Memorial Auditorium
4.5 miles NE


Hotels near UTC - University of Tennessee Chattanooga
4.6 miles NE


Hotels near Tennessee Aquarium
4.7 miles NE


Hotels near Riverbend Festival
4.7 miles NE


Hotels near McKenzie Arena
4.7 miles NE


Hotels near Warner Park Softball Complex
4.8 miles NE


Hotels near Chattanooga Zoo at Warner Park
4.8 miles NE


Hotels near Erlanger Baroness Hospital
5 miles NE


Hotels near Memorial Hospital Chattanooga
6 miles NE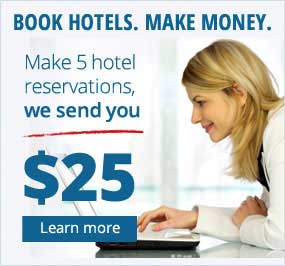 Hotel Tips