Hotels and Motels in Edgemont, South Dakota
---
Looking for a place to stay in Edgemont, South Dakota? Then use this accommodations guide to learn about hotels, motels, and other lodging in or near Edgemont.
Edgemont Group Hotel Rates – 10 or more rooms
Important: All Hot Springs hotels you'll see listed are at least 5 miles farther away from Edgemont by car than the distances shown.
Hotels near Edgemont, SD
Closest hotels – as the crow flies – are listed first.

USA Stay Hotel & Suites Hot Springs


1401 Highway 18 Bypass, Hot Springs, SD 57747

19 miles



From $59
See Rates

Rated High

Midscale, smoke-free hotel near Mammoth Site

Map

of hotel and Edgemont, SD

Smoke-free hotel - pet friendly

Free hot breakfast - Free Internet in room

More ... Hotel

Guides Verified Reviews

Convenient and clean - reasonably priced - Aug 2010

Good, newer hotel - room was clean - needed better pillows and more of them - May 2007

Best Western Sundowner Inn Hot Springs


737 South 6th Street, Hot Springs, SD 57747

20 miles



From $72
See Rates

Rated Average

Midscale, smoke-free hotel near Mammoth Site

Map

of hotel and Edgemont, SD

Smoke-free hotel - pet friendly

Free hot breakfast - Free Internet in room

More ... Hotel

Guides Verified Reviews

Great breakfast, and the cook was helpful - Aug 2012

Whirlpool suite was spacious - pool was too small - breakfast attendant was helpful and always smiling - Jul 2010

Room was clean, had a whirlpool tub - sofa bed needed a heavier blanket - TV didn't come out of the console enough - bathroom heat lamp was burned out - friendly staff - had a great time - Jul 2008

Walk to lounge and bowling - affordable, nice hotel - room was large and comfortable - easy check-in and checkout - continental breakfast wasn't good, coffee was terrible - Feb 2008

Next to Fall River, across street from pleasant walking path through town - motel was nice and clean - May 2007

Super 8 Hotel Hot Springs


800 Mammoth Street, Hot Springs, SD 57747

20 miles



From $42
See Rates




Rated Average

Cheap motel near Mammoth Site

Map

of hotel and Edgemont, SD

Pet-friendly hotel

Free continental breakfast - Free Internet in room

More ... Hotel

Guides Verified Reviews

Staff was wonderful - May 2011

Excellent value - buffet had a nice selection - good stay - Aug 2009

Older motel - room was too small - bathroom needed a place to put toiletries while using them - staff was nice and courteous - Aug 2007

Too noisy - don't recommend - Aug 2007

Good location - winter rates were fairly reasonable - no coffee maker in room - exterior lights came directly in window - bathroom and tub were tiny - staff was inattentive - nice breakfast room - Jan 2007

Dollar Inn Hot Springs


402 Battle Mountain Avenue, Hot Springs, SD 57747

21 miles



From $70
See Rates




Rated High

Cheap motel near Mammoth Site

Map

of hotel and Edgemont, SD

Pet-friendly hotel

Free continental breakfast - Free Internet in room

More ... Hotel

Guides Verified Reviews

Room was clean - Aug 2010

Room was quiet and clean - limited breakfast selection - Aug 2009

Room was big and comfortable - continental breakfast was quite light - Jul 2008

Loved the ambiance - eastside room was next to woods and foothills, so I saw deer and turkeys in the morning - continental breakfast was just doughnuts and juice - Sep 2007

Holiday Inn Express Hotel & Suites Custer


433 West Mount Rushmore Road, Custer, SD 57730

34 miles



From $170
See Rates

Rated Very High

Midscale, smoke-free hotel near Flintstones Bedrock City

Map

of hotel and Edgemont, SD

Smoke-free hotel - does not allow pets

Free hot breakfast - Free Internet in room

More ... Hotel

Guides Verified Reviews

Beautiful, up-to-date hotel - view from the pool and breakfast area was spectacular - Apr 2009

Super 8 Hotel Crazy Horse Area Custer


535 West Mt Rushmore Road, Custer, SD 57730

34 miles



From $51
See Rates

Rated High

Cheap, smoke-free hotel near Flintstones Bedrock City

Map

of hotel and Edgemont, SD

Smoke-free hotel - pet friendly

Free continental breakfast - Free Internet in room

More ... Hotel

Guides Verified Reviews

Room smelled bad, so we were moved to another room - front desk clerk was friendly - not much selection at breakfast - Aug 2010

Room had a whirlpool in front of the bed - Jul 2010

Good location - staff was friendly - great continental breakfast - Jun 2010

Smoke from smoking rooms came into my non-smoking room through the vents - staff was considerate and helpful - Jul 2009

Good location - a bit overpriced - room was clean, but a little worn and could've used some refurbishing - continental breakfast needed improvement - Aug 2007

Comfort Inn & Suites Custer


339 West Mt Rushmore Road, Custer, SD 57730

34 miles



From $370
See Rates

Rated Very High

Midscale, smoke-free hotel near Flintstones Bedrock City

Map

of hotel and Edgemont, SD

Smoke-free hotel - does not allow pets

Free hot breakfast - Free Internet in room

More ... Hotel

Guides Verified Reviews

Room was clean - good breakfast - great stay - Aug 2008

Convenient location - bathroom was dirty - minimal housekeeping during our stay - continental breakfast was make-your-own waffles and cold biscuits and gravy; there was only one microwave - huge disappointment - Aug 2008

Hotel was nice and clean - awesome breakfast area - a great stay, I'd absolutely return - Jun 2008

Hotel had nothing to do and needed a bar - Aug 2007

Great motel - room was clean and modern - breakfast was a madhouse with kids overwhelming the dining area - Jul 2007

Best Western Buffalo Ridge Inn Custer


310 West Mt Rushmore Road, Custer, SD 57730

34 miles



From $113
See Rates

Rated Average

Midscale hotel near Flintstones Bedrock City

Map

of hotel and Edgemont, SD

Hotel does not allow pets

Free hot breakfast - Free Internet in room

More ... Hotel

Guides Verified Reviews

Close to restaurants - nice hotel - Sep 2010

Easy access to area attractions - Jul 2010

Reasonably priced - room had a musty odor - staff was friendly - Jun 2010

Good location - Aug 2009

Good location - beds weren't comfortable - bathtub drained slowly - Jul 2008

Americas Best Value Dakota Cowboy Inn Custer


208 West Mt Rushmore Road, Custer, SD 57730

34 miles



From $205
See Rates

Rated Average

Cheap, downtown Custer motel

Map

of hotel and Edgemont, SD

Hotel does not allow pets

Free continental breakfast - Free Internet in room

More ... Hotel

Guides Verified Reviews

Room was old and outdated - bathroom door got stuck and sometimes locked on its own - service was bad - horrible experience - Jul 2012

Good location - entire place was in desperate need of renovation - AC was a window unit with a filthy filter - don't stay here - Jul 2011

Liked the location - it was hard to get toilet paper from the staff - May 2011

Room smelled like mold; it bothered us so much that we left in the middle of the night - Oct 2010

Located in the Black Hills - seemed overpriced - in-room coffee tasted like dishwater - Aug 2010

Econo Lodge Custer


342 Mt Rushmore Road, Highway 16 385, Custer, SD 57730

34 miles



From $72
See Rates

Rated Average

Cheap, smoke-free, downtown Custer hotel

Map

of hotel and Edgemont, SD

Smoke-free hotel - does not allow pets

Free continental breakfast - Free Internet in room

More ... Hotel

Guides Verified Reviews

Good location - needed better parking - Aug 2011

Good breakfast - Jul 2010

Fairly quiet - toilet wasn't bolted properly to the floor, so it wobbled - Jun 2009

Convenient to historical sites and restaurants - pillowcases were stained - found dirty washcloths on the showerhead; they were there our entire stay, even after the problem was reported - Aug 2008

Days Inn Custer


519 Crook Street, Custer, SD 57730

35 miles



From $43
See Rates




Rated Average

Cheap, smoke-free, downtown Custer motel

Map

of hotel and Edgemont, SD

Smoke-free hotel - pet friendly

Free continental breakfast - Free Internet in room

More ... Hotel

Guides Verified Reviews

Nice, clean room, but needed better soundproofing - everything worked - staff was friendly, but not helpful when we complained about noisy people upstairs - good breakfast - Jun 2008

Easy walk to restaurants and shops - Jun 2008

Lodge at Palmer Gulch Hill City


12620 SD 244, Hill City, SD 57745

44 miles



From $329
See Rates

Rated Average

Upper-midscale, smoke-free hotel near Palmer Gulch Resort

Map

of hotel and Edgemont, SD

Smoke-free hotel - pet friendly

Free continental breakfast - Free Internet in room

More ... Hotel

Guides Verified Reviews

Good location - room was clean - nice service - I'll come back - Aug 2008

Beautiful location - complex was too spread out - Jul 2008

Quality Inn Hill City


616 Main Street, Hill City, SD 57745

45 miles



From $299
See Rates

Rated High

Midscale, smoke-free hotel in the Black Hills

Map

of hotel and Edgemont, SD

Smoke-free hotel - does not allow pets

Free hot breakfast - Free Internet in room

More ... Hotel

Guides Verified Reviews

Close to attractions, restaurants, and stores - hotel was clean - beds were comfortable - enjoyed our stay - Jul 2011

Quiet neighborhood - room was clean - friendly staff - great place to stay - May 2011

Nice room - great staff - Sep 2010

Convenient to everything in the Black Hills area - staff was friendly - a wonderful stay - Sep 2009

Good rates - room needed better soundproofing - bed wasn't comfortable - liked the breakfast - nice place to stay - Sep 2009

Best Western Golden Spike Inn & Suites Hill City


601 East Main Street, Hill City, SD 57745

46 miles



From $126
See Rates

Rated High

Midscale, smoke-free, full-service hotel

Map

of hotel and Edgemont, SD

Free hot breakfast - Free Internet in room

More ... Hotel

Guides Verified Reviews

Located in the Black Hills - clean room - employees were courteous - perfection - Aug 2010

Convenient to Mt Rushmore - great hotel - Jul 2010

Centrally located - affordable - great room - Jul 2010

Good rates - room was clean - staff was friendly and helpful - Sep 2009

Room was clean - staff was courteous - Jul 2009

Super 8 Hotel Mt Rushmore Keystone


702 Highway 16-A, Keystone, SD 57751

46 miles



From $108
See Rates




Rated Average

Cheap motel near Mount Rushmore

Map

of hotel and Edgemont, SD

Hotel does not allow pets

Free continental breakfast - Free Internet in room

More ... Hotel

Guides Verified Reviews

Close to Mt. Rushmore - room was musty and smelled like smoke - bathtub drain was clogged, so there was water up to my ankles by the end of my shower - housekeepers didn't seem to change bedding daily - I had to call a few times to get directions, and the night clerk wasn't at all helpful - didn't get 1st-floor room as requested, and the clerk's response to my complaint was, "I can't help you" - the day clerk said we should have been able to get a 1st-floor room, but the night clerk didn't put guests with children in those rooms - disappointed that the pool and whirlpool were closed for the season - breakfast was mediocre at best - a terrible experience - Aug 2013

Good location - room was comfortable - small indoor pool - I was satisfied - Jul 2011

Close to local attractions - Oct 2010

Close to Mount Rushmore - good staff - Aug 2009

Close to area attractions - front desk clerks were helpful with directions - had a pool - good stay - Jul 2009

Travelodge Mt Rushmore Keystone


522 South Highway 16-A, Keystone, SD 57751

46 miles



From $117
See Rates




Rated Average

Cheap, smoke-free motel near Mount Rushmore

Map

of hotel and Edgemont, SD

Smoke-free hotel - does not allow pets

Free continental breakfast - Free Internet in room

More ... Hotel

Guides Verified Reviews

Convenient to everything - room was a bit small - front desk clerk found a pair of boots I left behind and mailed them to me - Jun 2010

Convenient to Mount Rushmore and the wax museum - limited parking - highly recommend - Aug 2009

Staff was friendly and helpful - great place to stay - Jul 2009

Roosevelt Inn Keystone


206 Old Cemetery Road, Keystone, SD 57751

46 miles



From $125
See Rates




Rated Average

Midscale, smoke-free, south Keystone hotel

Map

of hotel and Edgemont, SD

Smoke-free hotel - does not allow pets

Free Internet in room

More ... Hotel

Guides Verified Reviews

Good location and rates - adequate room - linens were stained - pool and hot tub were in serious need of cleaning and repair - don't recommend - Aug 2009

Clean, updated room - beds were comfortable - bathroom was small - good customer service - the kids liked the game room - continental breakfast needed more variety - on-site restaurant was convenient - highly recommend - Jun 2009

Loft was clean and inviting, and had obviously been updated - small bathroom - continental breakfast was basic - Jun 2009

Liked the quality mattresses - Jun 2009

Across from a noisy helicopter company on busy street - 1st room had no AC - we were moved to another room - wouldn't stay again - Aug 2008

Holiday Inn Express Hotel & Suites Hill City


12444 Old Hill City Road, Hill City, SD 57745

46 miles



From $190
See Rates

Rated Very High

Midscale, smoke-free hotel in the Black Hills

Map

of hotel and Edgemont, SD

Smoke-free hotel - does not allow pets

Free hot breakfast - Free Internet in room

More ... Hotel

Guides Verified Reviews

Good location - Jul 2011

Near Mt Rushmore - beds were comfortable - great place to stay - Jun 2009

Hotel was clean - staff was friendly - I recommend - Jun 2009

Close to town and tourist attractions - hotel was clean - nice, friendly staff - Oct 2008

Room was clean - staff was friendly and accommodating - excellent continental breakfast - Aug 2008
Hotels near
Nearby Attractions



Wind Cave National Park
20 miles NE


Evans Plunge
20 miles NE


Hot Springs VA Medical Center
20 miles NE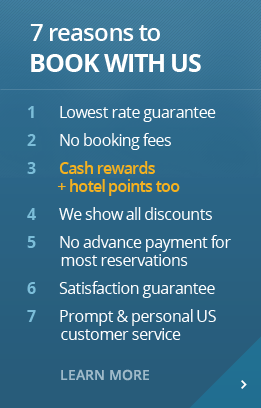 Edgemont Hotel Tips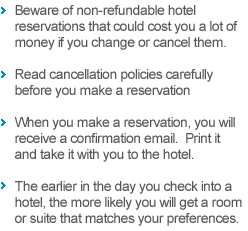 Hotels near
Nearby Cities



Hot Springs SD Hotels
20 miles NE


HotelGuides.com