North Myrtle Beach Oceanfront Hotels
North Myrtle Beach, South Carolina
---
Welcome to our guide to North Myrtle Beach oceanfront hotels ... where you'll find honest, concise hotel reviews, all discounts, a lowest rate guarantee, and no booking fees.
Unless otherwise noted, these hotels are directly on the beach.
North Myrtle Beach Oceanfront Hotels
Crescent Beach, Windy Hill, Atlantic Beach
These hotels are ordered from north to south.
Ocean Drive Beach & Golf Resort North Myrtle Beach

$$$$

98 North Ocean Blvd at Main Street, North Myrtle Beach, SC 29582




More Photos

Rated Average Upscale, smoke-free, oceanfront resort hotel

12 floors, 179 rooms

Indoor swimming pool - exercise room

Restaurant - lounge

Restaurant open for breakfast only

Not pet-friendly - no pets allowed.

- Mar 2014

Warning: This hotel charges a resort fee of $9 per night - includes parking and Internet access.

Hotel

Guides Verified Reviews

Walk to everything we wanted to see - room was clean - loved the view. - Oct 2011

Room was clean - staff was helpful and friendly - lots of amenities. - Aug 2008

Close to the beach - parking lot was always full. - Jul 2008

Nice, clean hotel - all rooms were oceanfront - staff was friendly and courteous. - Apr 2008

Room was clean, but beds were horribly uncomfortable - employees were extremely nice and willing to help in any way - enjoyed the pool and game room. - Mar 2008

Avista Resort North Myrtle Beach

$$$

300 North Ocean Blvd, North Myrtle Beach, SC 29582




More Photos

Rated High Midscale, full-service, oceanfront, condo hotel

2 blocks east of Ocean Boulevard and Main Street

17 floors, 378 1-bedroom to 3-bedroom condos

Indoor swimming pool - outdoor pool - fitness center

Restaurant - lounge - room service

Not pet-friendly - no pets allowed.

- Mar 2014

Warning: This hotel charges a resort fee of 7.6% per night - includes parking and Internet access.

Hotel

Guides Verified Reviews

Good location and rates - beds were quite uncomfortable - sofa was horrific. - Jan 2011

Room was clean and had everything I needed - beautiful view of the ocean - staff was helpful - great resort. - Mar 2010

Liked the building design and attention to architectural detail - room was clean, had great ocean views - stairwells were carpeted - hot tub was over-chlorinated - we were pleased with our stay. - Oct 2008

Great hotel. - Oct 2008

Hotel was fairly new - staff was helpful. - Aug 2008

Mar Vista Grande Resort North Myrtle Beach

$$$$

603 South Ocean Blvd, North Myrtle Beach, SC 29582




More Photos

Rated Very High Upscale, smoke-free, oceanview condos near the beach

15 floors, 160 3-bedroom and 4-bedroom condos

AAA 4 Diamonds

Outdoor swimming pool - indoor pool - exercise room

Tiki bar

Full-service spa

Kitchen in every condo

Not pet-friendly - no pets allowed.

- Aug 2014

Warning: This hotel charges a resort fee of $20 per night - includes parking and Internet access.




More Photos

Upscale, smoke-free, full-service, beachfront cottages 4 towers - 14, 15, 15, and 16 floors
700 1-bedroom to 4-bedroom cottages
2 heated indoor swimming pools - 4 outdoor pools
2 fitness centers
Restaurant - lounge
Free Internet in room
Free parking
Not pet-friendly - no pets allowed. - Mar 2014


Wyndham Ocean Blvd Hotel North Myrtle Beach

$$$$

410 South Ocean Blvd, North Myrtle Beach, SC 29582




More Photos

Rated High Upscale, smoke-free, oceanfront condos

14 floors, 161 condos

2 heated indoor swimming pools - 3 outdoor pools

Exercise room

Free Internet in room

Free parking

Not pet-friendly - no pets allowed.

- Mar 2014 Hotel

Guides Verified Reviews

Good location - room was clean, but housekeeping didn't check the room every day; we had to wash our own towels - friendly customer service - long waits for the elevator - parking was awful. - Jul 2008

Close to everything - pricey but worth it - room was spacious, had a great layout and fully-equipped kitchen - bathroom was roomy - enjoyed the playground, lazy river, hot tub, and different pools including kid-sized pools - elevators were slow - parking was tough - great place for families to stay. - Sep 2007




More Photos

Rated High Midscale, smoke-free, beachfront condos

4 buildings - 582 1-bedroom and 2-bedroom condos

Indoor swimming pool - outdoor pool open in summer

Exercise room

Kitchen in every condo

Free Internet in room

Free parking

Not pet-friendly - no pets allowed.

- Nov 2014

Atlantic Breeze Ocean Resort North Myrtle Beach

$$$$

1321 South Ocean Blvd, North Myrtle Beach, SC 29582




More Photos

Rated Very High Cheap, smoke-free, all-suite, oceanfront hotel

Midway between Crescent Beach and Ingram Beach

13 floors, 90 2-bedroom and 3-bedroom suites

Heated indoor swimming pool - outdoor pool - exercise room

Kitchen in every suite

Not pet-friendly - no pets allowed.

- Mar 2014

Warning: This hotel charges a resort fee of 5% per night - includes parking and Internet access.

Hotel

Guides Verified Reviews

We complained about neighboring guest smoking on the balcony and ruining our time on our balcony, but management said they'd investigated and we were mistaken. - Mar 2011

Close to the ocean - had everything I needed, including a washer and dryer - no daily housekeeping service. - Aug 2010

Room was large and quiet - staff was friendly - great place to stay. - Mar 2010

Spacious condo with 3 bedrooms and 3 bathrooms - beautiful furnishings - had a flat-screen TV in each room - wonderful customer service - quick check-in and checkout - indoor pool area wasn't well-lit, and the pool wasn't big or warm enough - great hotel. - Dec 2009

Best Western Ocean Sands Beach Resort N Myrtle Beach

$$

1525 South Ocean Blvd, North Myrtle Beach, SC 29582




More Photos

Rated Average Midscale, smoke-free, oceanfront hotel on Crescent Beach

3 buildings - 3, 4, and 10 floors, 116 rooms

AAA 3 Diamonds

Indoor swimming pool - outdoor pool - exercise room

Microwave and refrigerator in every room

Free hot breakfast buffet

Free Internet in room

Free parking

Not pet-friendly - no pets allowed.

- Mar 2014 Hotel

Guides Verified Reviews

Good rates - needed renovation - beds were comfortable - shower didn't work well, and there wasn't enough hot water - staff was friendly and helpful. - Dec 2011

Room was clean - great views - loved the tiki bar - highly recommend. - Oct 2011

Bed was comfortable - poor continental breakfast - good place to stay. - Aug 2011

Right on the beach - the kitchenette was a plus - AC didn't work well - door didn't close properly - front desk clerks were friendly and receptive to complaints, making sure things were fixed promptly - parking was a real hassle; main lot was almost always full, and there weren't many spaces near my room - decent place to stay. - Jul 2011

Our building was far from the main building and lobby - room was clean - needed more parking. - Jul 2011

Castaway Beach Inn North Myrtle Beach

$

1717 South Ocean Blvd, North Myrtle Beach, SC 29582




More Photos

Rated Average Cheap, smoke-free, oceanfront motel on Crescent Beach

3 floors, 48 rooms - no elevator

Outdoor swimming pool open in summer

Free Internet in room

Free parking

Not pet-friendly - no pets allowed.

- Mar 2014 Hotel

Guides Verified Reviews

Convenient to the beach - reasonable rates - room was clean - office closed at 10 PM - good stay. - Jun 2010

No free Internet - no iron or hair dryer - front desk clerk was rude when I asked about these items - nice pool and lazy river. - Jun 2010

Seaside Hotel North Myrtle Beach

$$$$

2301 South Ocean Blvd, North Myrtle Beach, SC 29582




More Photos

Rated Very High Upscale, smoke-free, oceanfront condos

Near Crescent Beach

8 floors, 69 1-bedroom to 3-bedroom condos

Indoor swimming pool - outdoor pool - fitness center

Free Internet in room

Free parking

Not pet-friendly - no pets allowed.

- Mar 2014 Hotel

Guides Verified Reviews

Room was clean - wonderful front desk staff - parking garage was cramped and hard to maneuver. - Jul 2011

Great breakfast - parking garage was extremely narrow. - Oct 2009

Entire hotel was clean - large room with a great floorplan - parking garage was extremely small, and little alternative parking was available - great stay. - Jul 2009

Spacious room with a nice view - had a large fridge, washer, and dryer - carpet was dirty and smelled bad - sofa in the living also smelled bad. - Jul 2009

Bay Watch Resort North Myrtle Beach

$$$

2701 South Ocean Blvd, North Myrtle Beach, SC 29582




More Photos

Rated High Midscale, smoke-free, full-service hotel

On south end of Crescent Beach - near Atlantic Beach

3 buildings - 19 floors, 523 1- to 3-bedroom condos

Indoor swimming pool - outdoor pool - exercise room

Microwave and refrigerator in every room

Restaurant - lounge

Not pet-friendly - no pets allowed.

- Mar 2014

Warning: This hotel charges a resort fee of $5 per night - includes parking and Internet access.

Hotel

Guides Verified Reviews

Room was nice and comfortable - buffet wasn't that good. - Sep 2010

Near the beach - room was small - we had to call for dish towels and other items that should've been in the room - enjoyed the pools - decent place to stay. - Aug 2010

Good location - room was small and had roaches - not a good stay. - Oct 2009

Not worth the price - room was outdated and dirty - non-smoking room smelled like smoke - had trouble with the key card - needed more parking and better security in the lot - don't recommend. - Aug 2009

Great location with a beautiful view - room was clean - bed was squeaky - charged a fee for the phone, even though I didn't use it - took a while for the water to get hot - an enjoyable stay. - Jan 2009

Wyndham Westwinds Resort North Myrtle Beach

$$$$

3405 South Ocean Blvd, North Myrtle Beach, SC 29582




More Photos

Rated High Upscale, all-suite, oceanfront, resort hotel

Near Grand Strand Airport

9 floors, 200 suites

Heated indoor-outdoor swimming pool

Free Internet in room

Free parking

Not pet-friendly - no pets allowed.

- Mar 2014

Summit Condo Hotel North Myrtle Beach

$$$$$

4707 South Ocean Blvd, North Myrtle Beach, SC 29582




More Photos

Rated Average Luxury, smoke-free, oceanfront, condo hotel

On south end of Windy Hill - near Barefoot Landing

8 floors, 64 condos

Note: Guests must check in at 9652 North Kings Highway D-1

Outdoor swimming pool

Free Internet in room

Free parking

Not pet-friendly - no pets allowed.

- Mar 2014 Hotel

Guides Verified Reviews

Loved the oceanfront location - bedsheets were the wrong size; pillows were stained and needed to be replaced - didn't get proper bedding or extra towels as requested - dryer didn't work. - Jul 2010

Shore Crest Condo Hotel North Myrtle Beach

$$$

4709 South Ocean Blvd, North Myrtle Beach, SC 29582




More Photos

Rated High Midscale, smoke-free, oceanfront, condo hotel

South end of Windy Hill near Barefoot Landing

2 buildings - 9 floors, 233 condos

Indoor swimming pool - outdoor pool - fitness center

Free Internet in room

Free parking

Not pet-friendly - no pets allowed.

- Mar 2014 Hotel

Guides Verified Reviews

Room was clean and comfortable - not enough parking - the place to stay. - May 2010

Good location - nice room - staff was friendly - great stay. - May 2009

Great location - room was spacious - whirlpool didn't work. - Apr 2009

Beach Cove Resort North Myrtle Beach

$

4800 South Ocean Blvd, North Myrtle Beach, SC 29582




More Photos

Rated High Midscale, smoke-free, oceanfront condos

15 floors, 330 1-bedroom and 2-bedroom condos

Heated outdoor swimming pool - indoor pool

2 restaurants - 2 lounges

Restaurants and lounges open only in summer

Not pet-friendly - no pets allowed.

- Aug 2014

Warning: This hotel charges a resort fee of $8 per night - includes parking and Internet access.

North Beach Plantation Condos North Myrtle Beach

$$$$$

719 North Beach Blvd, North Myrtle Beach, SC 29582




More Photos

Rated Very High Luxury, smoke-free, oceanfront condos

South end of Windy Hill near Barefoot Landing

18 floors, 337 condos

Indoor swimming pool - outdoor pool

Full-service spa

Kitchen in every condo

Free Internet in room

Free parking

Not pet-friendly - no pets allowed.

- Jan 2014

North Myrtle Beach hotels
– all locations
Map of North Myrtle Beach Hotels
Oceanfront, Crescent Beach


North Myrtle Beach Info
Pet-Friendly North Myrtle Beach Hotels
Alabama Theatre
Barefoot Landing
House of Blues
Cherry Grove Fishing Pier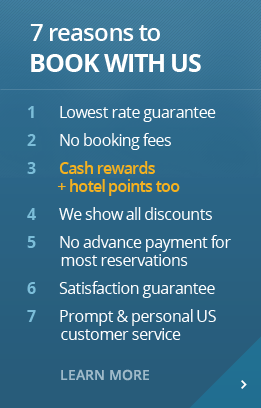 North Myrtle Beach Hotel Tips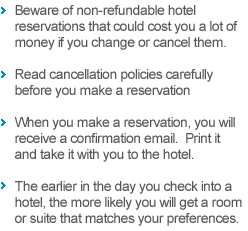 North Myrtle Beach Hotels


North Myrtle Beach Hotels - by area

North Myrtle Beach Hotels near Barefoot Landing

North Myrtle Beach Oceanfront Hotels

Cherry Grove Beach Hotels

North Myrtle Beach Hotels near US 17 North

North Myrtle Beach Hotels near Golf Courses

Myrtle Beach Airport Hotels



MYRTLE BEACH AREA HOTELS



Myrtle Beach Hotels

Map of Myrtle Beach Hotels

North Myrtle Beach Hotels

Map of North Myrtle Beach Hotels

Conway Hotels

Garden City Beach Hotels

Litchfield Beach Hotels

Little River Hotels

Murrells Inlet Hotels

Pawleys Island Hotels

Surfside Beach Hotels

South Carolina Hotels - all cities


HotelGuides.com