Charleston Historic District Hotels – Charleston, South Carolina
---
Welcome to our guide to downtown Charleston Historic District hotels. The Historic District is located in the southern part of peninsula Charleston on the harbor.
Charleston Historic District Hotels and Reviews
City Market, Battery, Harbor, Carriage Tours, Historical Home Tours, Gibbes Museum of Art, Old Exchange and Provost Dungeon
Best value hotels are listed first. These are good hotels that cost less than other good hotels. Based on guest reviews and nightly room rates.
King Charles Inn Charleston

$$$$$

237 Meeting Street, Charleston, SC 29401




More Photos




| | |
| --- | --- |
| Check In | 16 00 |
| Check Out | 11 00 |




Rated Very High Luxury, smoke-free, downtown Charleston hotel

2 blocks from City Market

4 floors, 93 rooms

Outdoor swimming pool open in summer

Restaurant - lounge

Free Internet in room

Free parking

Not pet-friendly - no pets allowed.

- Dec 2013 Most Recent Guest Review

"Pricey hotel. Although our room was comfortable and clean, it didn't have the wow factor we expected for the price. Fabulous shower with great water pressure. The check-in area was cramped, but the front desk clerks were friendly and accommodating. Nice amenities and cafe. We enjoyed a happy hour and a breakfast there. The pool looked clean and inviting. I think anyone would be satisfied with a stay at this inn.2015-04-23"

More >

TripAdvisor Traveler Rating:


Based on 2085 reviews

Read Recent Reviews

Elliott House Inn Charleston

$$$$

78 Queen Street, Charleston, SC 29401




More Photos




| | |
| --- | --- |
| Check In | 15 00 |
| Check Out | 11 00 |




Rated High Midscale, smoke-free bed and breakfast inn

In downtown Charleston historic-district - built in 1861

3 floors, 25 rooms - elevator

No swimming pool

Free Internet in room

No on-site parking available

Not pet-friendly - no pets allowed.

- Dec 2013 Most Recent Guest Review

"Located downtown - great price - southern beauty and hospitality with modern conveniences - exterior was lovely - room was charming and nice - bathroom wasn't clean enough - absolutely recommend.2008-03-01"

More >

TripAdvisor Traveler Rating:


Based on 424 reviews

Read Recent Reviews

Meeting Street Inn Charleston

$$$$

173 Meeting Street, Charleston, SC 29401




More Photos




| | |
| --- | --- |
| Check In | 15 00 |
| Check Out | 12 00 |




Rated High Upscale, smoke-free, historic-district hotel

In downtown Charleston

0.3 miles from Port of Charleston

4 floors, 56 rooms

No shuttle to Port of Charleston

No swimming pool

Free continental breakfast

Free Internet in room

Parking costs $14 per night

Park and cruise costs $14 per night

Not pet-friendly - no pets allowed.

- Dec 2013 Most Recent Guest Review

"A lovely, charming inn. Great location and excellent service. The room needed better lighting, though; I turned on all the lamps and it still seemed too dark. More pillows would've been nice since the two on the bed weren't plump.2015-09-17"

More >

TripAdvisor Traveler Rating:


Based on 505 reviews

Read Recent Reviews

Days Inn Historic District Charleston

$$$

155 Meeting Street, Charleston, SC 29401




More Photos




| | |
| --- | --- |
| Check In | 1600 |
| Check Out | 1100 |




Rated Average Cheap, downtown Charleston motel

1 block from City Market

2 floors, 124 rooms - no elevator

Outdoor swimming pool open in summer

Microwave and refrigerator in every room

Free Internet in room

Free parking

Pet-friendly hotel - pets allowed only in smoking rooms, 2 pets per room - $10 per night fee for each pet.

- Mar 2015 Most Recent Guest Review

"Great location. The motel didn't have cable TV. The towels were dingy. The ice machine on my floor was out of service, so I had to walk to the side of the building to get ice.2015-08-13"

More >

TripAdvisor Traveler Rating:


Based on 1426 reviews

Read Recent Reviews

DoubleTree Suites by Hilton Hotel Charleston

$$$$

181 Church Street, Charleston, SC 29401




More Photos




| | |
| --- | --- |
| Check In | 16 00 |
| Check Out | 11 00 |




Rated High Upscale, smoke-free, historic-district hotel

In downtown Charleston - across street from City Market

Less than a mile from Port of Charleston

5 floors, 212 suites - AAA 3 Diamonds

No shuttle to Port of Charleston

No swimming pool

Exercise room

Restaurant - room service

Restaurant open for breakfast only

Free Internet in room

Valet parking only - $25 per night

No park and cruise allowed

Not pet-friendly - no pets allowed.

- May 2015 Most Recent Guest Review

"My stay was amazing. The room was nice and clean, and all the employees were helpful. I'd definitely stay at this hotel again.2015-06-27"

More >

TripAdvisor Traveler Rating:


Based on 1467 reviews

Read Recent Reviews

Andrew Pinckney Inn Charleston

$$$$

40 Pinckney Street, Charleston, SC 29401




More Photos




| | |
| --- | --- |
| Check In | 15 00 |
| Check Out | 11 00 |




Rated High Upscale, smoke-free, downtown Charleston inn

In the historic-district - 1.5 blocks from City Market

0.3 miles from Port of Charleston

4 floors, 41 rooms - AAA 3 Diamonds

No shuttle to Port of Charleston

No swimming pool

Free Internet in room

Parking costs $20 per night

No park and cruise allowed

Not pet-friendly - no pets allowed.

- Dec 2013 Most Recent Guest Review

"Close to everything. We were thrilled with this hotel. The only negative was that our room didn't have a window. Everything else was great.2015-08-16"

More >

TripAdvisor Traveler Rating:


Based on 1134 reviews

Read Recent Reviews

Mills House Wyndham Grand Hotel Charleston

$$$$

115 Meeting Street, Charleston, SC 29401




More Photos




| | |
| --- | --- |
| Check In | 1500 |
| Check Out | 1100 |




Rated Average Upscale, smoke-free, full-service, downtown hotel

Lower Historic District, 2 blocks from City Market

1 block from Broad Street

7 floors, 214 rooms - AAA 4 Diamonds

Outdoor swimming pool - exercise room

Restaurant - lounge - room service

Free Internet in room

Parking costs $20 per night

Not pet-friendly - no pets allowed.

- Dec 2013 Most Recent Guest Review

"Nice hotel, but I could hear traffic and even conversations on the street 5 stories down. Not worth the price because of this.2015-09-24"

More >

TripAdvisor Traveler Rating:


Based on 2316 reviews

Read Recent Reviews

Kings Courtyard Inn Charleston

$$$$

198 King Street, Charleston, SC 29401




More Photos




| | |
| --- | --- |
| Check In | 15 00 |
| Check Out | 12 00 |




Rated Very High Midscale, smoke-free bed and breakfast inn

Located in downtown Charleston

Member of Historic Hotels of America

3 floors, 37 rooms - elevator

No swimming pool

Free Internet in room

Parking costs $12 per night

Pet-friendly hotel - allows dogs only - $25 per night fee for each dog.

- Dec 2013 Most Recent Guest Review

"My friends and I had a great time at this inn. Everything was wonderful. You won't be disappointed if you stay here.2015-05-07"

More >

TripAdvisor Traveler Rating:


Based on 416 reviews

Read Recent Reviews

Ansonborough Inn Charleston

$$$$

21 Hasell Street, Charleston, SC 29401




More Photos




| | |
| --- | --- |
| Check In | 15 00 |
| Check Out | 12 00 |




Rated Very High Upscale, smoke-free, downtown Charleston inn

In downtown Charleston French Quarter

3 floors, 45 rooms and suites - elevator

AAA 4 Diamonds

No swimming pool

Exercise room

Pub

Free continental breakfast

Free Internet in room

Parking costs $17 per night

Not pet-friendly - no pets allowed.

- Dec 2013 Most Recent Guest Review

"Walk to everything. Lovely room and accommodations. The front desk staff was accommodating and answered all my questions. Definitely stay at this hotel.2015-08-17"

More >

TripAdvisor Traveler Rating:


Based on 616 reviews

Read Recent Reviews

John Rutledge House Inn Charleston

$$$$$

116 Broad Street, Charleston, SC 29401




More Photos




| | |
| --- | --- |
| Check In | 16 00 |
| Check Out | 12 00 |




Rated Very High Midscale, smoke-free bed and breakfast inn

Located in downtown Charleston

National Trust Historic Hotel of America c. 1763

3 buildings - 2, 2, and 4 floors; 19 rooms and suites

No elevator - AAA 4 Diamonds

No swimming pool

Free Internet in room

Parking costs $12 per night

Pet-friendly hotel - $25 per night pet fee.

- Dec 2013

TripAdvisor Traveler Rating:


Based on 482 reviews

Read Recent Reviews

Harbour View Inn Charleston

$$$$$

2 Vendue Range, Charleston, SC 29401




More Photos




| | |
| --- | --- |
| Check In | 15 00 |
| Check Out | 12 00 |




Rated Very High Luxury, smoke-free, downtown Charleston hotel

View of harbor - near Waterfront Park

0.2 miles from Port of Charleston

2 blocks from City Market

4 floors, 52 rooms - AAA 4 Diamonds

No shuttle to Port of Charleston

No swimming pool

Free continental breakfast

Free Internet in room

Valet parking only - $20 per night

No park and cruise allowed

Not pet-friendly - no pets allowed.

- Dec 2013 Most Recent Guest Review

"Conveniently located near the water. Walk to everything. The hotel room was quite lovely and comfortable. The bathroom was well-equipped, and we loved the showerheads. The staff was helpful and hospitable. I'd stay again, and definitely recommend.2015-08-02"

More >

TripAdvisor Traveler Rating:


Based on 1489 reviews

Read Recent Reviews

Vendue Inn Charleston

$$$$

19 Vendue Range, Charleston, SC 29401




More Photos




| | |
| --- | --- |
| Check In | 15 00 |
| Check Out | 11 00 |




Rated Very High Upper-midscale, smoke-free,
full-service, historic-district inn

Located in downtown Charleston

0.2 miles from Port of Charleston

3 floors, 40 rooms and suites - elevator

AAA 3 Diamonds

No shuttle to Port of Charleston

No swimming pool

Restaurant - rooftop bar

Free Internet in room

No on-site parking available

Not pet-friendly - no pets allowed.

- Dec 2013 Most Recent Guest Review

"Loved this hotel and definitely recommend it.2015-07-20"

More >

TripAdvisor Traveler Rating:


Based on 1479 reviews

Read Recent Reviews

Renaissance by Marriott Hotel Charleston

$$$$$

68 Wentworth Street, Charleston, SC 29401




More Photos




| | |
| --- | --- |
| Check In | 1600 |
| Check Out | 1100 |




Rated High Luxury, smoke-free, full-service hotel

In downtown Charleston historic-district

6 floors, 166 rooms and suites - AAA 4 Diamonds

Outdoor swimming pool - 24-hour exercise room

Restaurant - lounge - room service

Internet access costs $13 per night

Parking costs $12 per night

Not pet-friendly - no pets allowed.

- Oct 2014 Most Recent Guest Review

"Good location near the historic district - great value.2008-11-01"

More >

TripAdvisor Traveler Rating:


Based on 786 reviews

Read Recent Reviews

Governors House Inn Charleston

$$$$$

117 Broad Street, Charleston, SC 29401




More Photos




| | |
| --- | --- |
| Check In | 1450 |
| Check Out | 1100 |




Rated Very High Luxury, smoke-free bed and breakfast inn

In downtown Charleston historic-district

2 floors, 11 rooms and suites - no elevator

No swimming pool

Free Internet in room

Free parking

Not pet-friendly - no pets allowed.

- Jan 2015

TripAdvisor Traveler Rating:


Based on 342 reviews

Read Recent Reviews

Church Street Inn Charleston

$$$$

177 Church Street at South Market, Charleston, SC 29401




More Photos




| | |
| --- | --- |
| Check In | 1600 |
| Check Out | 1100 |




Rated Very High Upper-midscale, smoke-free, historic-district townhomes

Located in downtown Charleston near City Market

0.2 miles from Port of Charleston

2 floors, 31 1-bedroom and two-bedroom suites

Elevator

No shuttle to Port of Charleston

No swimming pool

Kitchen in every suite

Free Internet in room

Parking costs $20 per night

No park and cruise allowed

Not pet-friendly - no pets allowed.

- Dec 2013 Most Recent Guest Review

"Great location in the historic district. Hotel and room were clean. We've stayed at other inns in the historic district, but will choose this one from now on.2015-03-08"

More >

TripAdvisor Traveler Rating:


Based on 248 reviews

Read Recent Reviews

French Quarter Inn Charleston

$$$$$

166 Church Street, Charleston, SC 29401




More Photos




| | |
| --- | --- |
| Check In | 16 00 |
| Check Out | 12 00 |




Rated Very High Luxury, smoke-free, downtown Charleston hotel

Across street from City Market

0.2 miles from Port of Charleston

4 floors, 50 rooms - no elevator - AAA 4 Diamonds

No shuttle to Port of Charleston

No swimming pool

Restaurant - room service

Restaurant open for dinner only

Free continental breakfast

Free Internet in room

Valet parking only - $20 per night

No park and cruise allowed

Not pet-friendly - no pets allowed.

- Dec 2013 Most Recent Guest Review

"An absolutely wonderful hotel. It was perfect in every way. Go and enjoy.2015-09-27"

More >

TripAdvisor Traveler Rating:


Based on 2134 reviews

Read Recent Reviews

Grand Bohemian Hotel Charleston

$$$$$

55 Wentworth Street, Charleston, SC 29401




More Photos




| | |
| --- | --- |
| Check In | 1600 |
| Check Out | 1100 |




Rated Very High Luxury, smoke-free, full-service hotel

In downtown Charleston historic-district

An Autograph Collection hotel

4 floors, 50 rooms

No swimming pool

Fitness center

Restaurant - lounge

Free Internet in room

Valet parking only - $29 per night

Pet-friendly hotel - $150 per stay pet fee.

- Apr 2015

TripAdvisor Traveler Rating:


Based on 8 reviews

Read Recent Reviews

Wentworth Mansion Charleston

$$$$$

149 Wentworth Street, Charleston, SC 29401




More Photos




| | |
| --- | --- |
| Check In | 16 00 |
| Check Out | 12 00 |




Rated Very High Luxury, smoke-free, downtown Charleston inn

5 floors, 21 rooms - AAA 5 Diamonds

No swimming pool

Restaurant

Restaurant open for dinner only

Full-service spa

Free continental breakfast

Free Internet in room

Free parking

Pet-friendly hotel - allows dogs only - $25 per night fee for each dog.

- Dec 2013

TripAdvisor Traveler Rating:


Based on 644 reviews

Read Recent Reviews

Planters Inn Charleston

$$$$$

112 North Market Street, Charleston, SC 29401




More Photos




| | |
| --- | --- |
| Check In | 15 00 |
| Check Out | 12 00 |




Rated Very High Upscale, smoke-free, full-service hotel

In historic district - across street from City Market

0.2 miles from Port of Charleston

4 floors, 64 rooms - AAA 4 Diamonds

No shuttle to Port of Charleston

No swimming pool

Restaurant - lounge - room service

Free Internet in room

Valet parking only - $22 per night

Park and cruise costs $22 per night

Not pet-friendly - no pets allowed.

- Dec 2013 Most Recent Guest Review

"Hotel was beautifully decorated - we'll stay again.2011-07-01"

More >

TripAdvisor Traveler Rating:


Based on 1036 reviews

Read Recent Reviews

Spectator Hotel Charleston

$$$$$

67 State Street, Charleston, SC 29401




More Photos




| | |
| --- | --- |
| Check In | 15 00 |
| Check Out | 12 00 |




Rated Very High Luxury, smoke-free, downtown Charleston hotel

Located in historic-district

4 floors, 41 rooms and suites

No swimming pool

Free Internet in room

Parking costs $25 per night

Not pet-friendly - no pets allowed.

- Feb 2015

TripAdvisor Traveler Rating:


Based on 42 reviews

Read Recent Reviews

Restoration on King Hotel Charleston

$$$$$

75 Wentworth Street, Charleston, SC 29401




More Photos




| | |
| --- | --- |
| Check In | 15 00 |
| Check Out | 12 00 |




Rated Very High Upscale, smoke-free, downtown Charleston hotel

Located in historic-district

3 floors, 15 rooms - elevator

AAA 4 Diamonds

2-night minimum stay required on weekends

Kitchen in every suite

Free continental breakfast

No swimming pool

Free Internet in room

Valet parking only - $18 per night

Not pet-friendly - no pets allowed.

- Dec 2013

TripAdvisor Traveler Rating:


Based on 568 reviews

Read Recent Reviews

Zero George Street Hotel Charleston

$$$$$

Zero George Street, Charleston, SC 29401




More Photos




| | |
| --- | --- |
| Check In | 15 00 |
| Check Out | 12 00 |




Rated Very High Upscale, smoke-free, boutique hotel

In downtown Charleston - three blocks from City Market

5 buildings

3 floors; 16 rooms, 2 suites - no elevator

No swimming pool

Free continental breakfast

Free Internet in room

Parking costs $20 per night

Not pet-friendly - no pets allowed.

- Dec 2013

TripAdvisor Traveler Rating:


Based on 303 reviews

Read Recent Reviews

Market Pavilion Hotel Charleston

$$$$$

225 East Bay Street, Charleston, SC 29401




More Photos




| | |
| --- | --- |
| Check In | 15 00 |
| Check Out | 12 00 |




Rated Very High Luxury, smoke-free, downtown Charleston hotel

Member of Leading Small Hotels of the World

0.1 miles from Port of Charleston

6 floors, 70 rooms and suites - AAA 4 Diamonds

No shuttle to Port of Charleston

Outdoor rooftop swimming pool - exercise room

Restaurant - lounge - room service

Restaurant open for lunch and dinner only

Free continental breakfast

Free Internet in room

Valet parking only - $20 per night

No park and cruise allowed

Not pet-friendly - no pets allowed.

- Dec 2013 Most Recent Guest Review

"Parking was pricey - the entire experience was outstanding.2011-11-01"

More >

TripAdvisor Traveler Rating:


Based on 910 reviews

Read Recent Reviews

Belmond Charleston Place Hotel

$$$$$

205 Meeting Street, Charleston, SC 29401




More Photos




| | |
| --- | --- |
| Check In | 1600 |
| Check Out | 1200 |




Rated Very High Luxury, smoke-free, full-service hotel

In historic district, at west end of City Market

0.3 miles from Port of Charleston

8 floors, 440 rooms and suites

AAA 4 Diamonds, Forbes 4 Stars

No shuttle to Port of Charleston

Rooftop swimming pool - fitness center

Restaurant - lounge - room service

Free Internet in room

Parking costs $14 per night

Park and cruise costs $16 per night

Pet-friendly hotel - allows 1 pet per room - $100 per stay pet fee.

- Dec 2013 Most Recent Guest Review

"A beautiful hotel. The room was clean and comfortable, and the staff was professional and friendly. We enjoyed our stay.2015-04-13"

More >

TripAdvisor Traveler Rating:


Based on 2243 reviews

Read Recent Reviews
Map of Charleston Hotels
Downtown, Historic District


Charleston Info
Pet-Friendly Charleston Hotels
Charleston Group Hotel Rates
Spoleto Festival USA
Piccolo Spoleto Festival
Charleston Hotels and Reviews
Hotels near
Nearby Attractions



Dock Street Theatre
0.2 mile SE


Charleston Cruise Ship Terminal
0.3 mile east


College of Charleston
0.5 mile NW


Gaillard Center
0.6 mile north


Charleston Museum
0.7 mile NW


South Carolina Aquarium
0.8 mile north


Charleston School of Law
0.8 mile NW


MUSC College of Medicine
1 mile west


Roper Hospital
1 mile west


MUSC - Medical University of South Carolina
1.1 miles west


Ralph Johnson VA Medical Center
1.3 miles west


Johnson Hagood Stadium
1.7 miles NW


The Citadel
1.9 miles NW


Fort Moultrie National Monument
5 miles east


East Cooper Medical Center
5 miles NE


St Francis Hospital
7 miles west


Charleston Convention Center
8 miles NW


North Charleston Coliseum
8 miles NW


North Charleston Performing Arts Center
8 miles NW


Charleston Tanger Outlet Mall
9 miles NW


Charleston Hotel Tips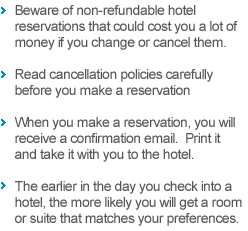 Hotels near
Nearby Cities



Mt Pleasant SC Hotels
3 miles NE


James Island SC Hotels
3 miles SW


Sullivan's Island SC Hotels
6 miles east


North Charleston SC Hotels
9 miles NW


Johns Island SC Hotels
9 miles SW


Isle of Palms SC Hotels
9 miles east


Folly Beach SC Hotels
9 miles south


Hanahan SC Hotels
10 miles NW


Kiawah Island SC Hotels
14 miles SW


Goose Creek SC Hotels
17 miles NW


HotelGuides.com