Pet-Friendly Hotels in San Antonio, TX
---
Looking for a place to stay in San Antonio with your pet? Then use this pet-friendly accommodations guide to learn about San Antonio hotels and motels that allow dogs and other pets.

Hotel pet policies change frequently. To make sure your pet will be accepted by a hotel, use our free pet check service.

You may also want to visit our complete guide to all San Antonio hotels.
Best value hotels are listed first. These are good hotels that cost less than other good hotels.

Econo Lodge Inn & Suites Fiesta Park


13575 McDermott Freeway West, I-H 10, San Antonio, TX 78249



From $45
See Rates




Rated Average Cheap motel near Six Flags San Antonio

Also next to Wal-Mart

2 floors, 62 rooms and suites - no elevator

Outdoor swimming pool

Free continental breakfast

Free Internet in room

Free parking

Pet-friendly motel - allows pets up to 15 pounds - $10 per night fee for each pet.

- Aug 2015 Most Recent Guest Review

"Nice motel"

TripAdvisor Traveler Rating:


Based on 41 reviews

Read Recent Reviews

Super 8 Hotel I-35 North


11027 I-35 North, San Antonio, TX 78233



From $46
See Rates




Rated Average Cheap hotel near Randolph AFB

3 floors, 62 rooms - no elevator

Outdoor swimming pool open in summer

Microwave and refrigerator in every room

Free continental breakfast

Free Internet in room

Free parking

Pet-friendly hotel - $10 per night fee for each pet.

- Sep 2013

TripAdvisor Traveler Rating:


Based on 207 reviews

Read Recent Reviews

Days Inn Fiesta Park


11790 I-10 West, San Antonio, TX 78230



From $51
See Rates




Rated Average Cheap motel near Six Flags San Antonio and USAA

2 floors, 62 rooms - no elevator

Outdoor swimming pool open in summer

Microwave and refrigerator in every room

Free continental breakfast

Free Internet in room

Free parking

Pet-friendly hotel - $25 per night pet fee.

- May 2015

TripAdvisor Traveler Rating:


Based on 126 reviews

Read Recent Reviews

Sleep Inn Medical Center Northwest


8318 I-10, San Antonio, TX 78230



From $52
See Rates




Rated Average Midscale hotel near Methodist Hospital

3 floors, 104 rooms - elevator

Outdoor swimming pool open in summer

Microwave and refrigerator in every room

Free continental breakfast

Free Internet in room

Free parking

Pet-friendly hotel - allows pets up to 15 pounds, 1 pet per room - $50 per stay pet fee.

- Sep 2013

TripAdvisor Traveler Rating:


Based on 58 reviews

Read Recent Reviews

Howard Johnson Inn Northwest


13279 I-10 West, San Antonio, TX 78249



From $53
See Rates




Rated Average Cheap hotel near Six Flags San Antonio

Also near University of Texas San Antonio

2 floors, 54 rooms - no elevator

Outdoor swimming pool open in summer

24-hour fitness center

Microwave and refrigerator in every room

Free hot breakfast buffet

Free Internet in room

Free parking

Pet-friendly hotel - allows pets up to 7 pounds - $25 per night fee for each pet.

- Sep 2013

TripAdvisor Traveler Rating:


Based on 252 reviews

Read Recent Reviews

Studio 6 Extended Stay Hotel Airport


11221 San Pedro Avenue, San Antonio, TX 78216



From $54
See Rates




Rated Average Budget, smoke-free, all-suite, extended-stay hotel

2.5 miles north of San Antonio Airport

3 floors, 100 studio suites - elevator

Outdoor swimming pool open in summer

Kitchen in every studio

Free Internet in room

Free parking

Pet-friendly hotel - allows small pets only - $10 per night fee for each pet - $50 maximum per stay pet fee for each pet.

- Sep 2013 Most Recent Guest Review

"The hotel was clean and comfortable. Try it."

TripAdvisor Traveler Rating:


Based on 19 reviews

Read Recent Reviews

Quality Inn & Suites Bandera


9522 Brimhall Road, Loop 1604, San Antonio, TX 78254



From $54
See Rates




Rated Average Midscale, smoke-free hotel near Microsoft Data Center

3 floors, 64 rooms and suites - elevator

Heated outdoor swimming pool

24-hour fitness center

Microwave and refrigerator in every room

Free hot breakfast buffet

Free Internet in room

Free parking

Pet-friendly hotel - $25 per night fee for each pet.

- Sep 2013

TripAdvisor Traveler Rating:


Based on 73 reviews

Read Recent Reviews

Red Roof Inn Airport


333 Wolfe Road, San Antonio, TX 78216



From $54
See Rates




Rated Average Cheap, smoke-free hotel
1.5 miles west of San Antonio Airport

3 floors, 135 rooms - elevator

No swimming pool

Free Internet in room

Free parking

Pet-friendly hotel - allows pets up to 70 pounds, 1 pet per room - no pet fee.

- Dec 2015 Most Recent Guest Review

"Our hotel room smelled bad, and the carpet needed to be replaced. The staff was friendly and professional. Choose another place to stay."

TripAdvisor Traveler Rating:


Based on 213 reviews

Read Recent Reviews

La Quinta Inn I-35 North at Rittiman Road


6410 I-35, San Antonio, TX 78218



From $55
See Rates




Rated Average Midscale motel 3 miles east of Fort Sam Houston

2 floors, 130 rooms - no elevator

Outdoor swimming pool

Free continental breakfast

Free Internet in room

Free parking

Pet-friendly motel - no pet fee.

- Sep 2013

TripAdvisor Traveler Rating:


Based on 193 reviews

Read Recent Reviews

Super 8 Hotel


302 Roland Avenue, San Antonio, TX 78210



From $63
See Rates




Rated Average Cheap motel near AT&T Center

Just south of I-10, Exit 577

2 floors, 48 rooms - no elevator

Outdoor swimming pool

Microwave and refrigerator in every room

Free continental breakfast

Free Internet in room

Free parking

Pet-friendly motel - $15 per night fee for each pet.

- Sep 2013 Most Recent Guest Review

"Easy to find and close to downtown, which we really liked. The motel needed some renovations, but it was clean, and the staff was friendly. Our room was always tidy when we returned from sightseeing. There was a lot of noise at night from the AC and the highway. OK breakfast; it kept me full until lunch. Appreciated the free parking. Good place to stay for the price."

TripAdvisor Traveler Rating:


Based on 235 reviews

Read Recent Reviews

La Quinta Inn Vance Jackson


5922 I-10, San Antonio, TX 78201



From $65
See Rates




Rated Average Midscale motel near Methodist Hospital

2 floors, 111 rooms and suites - no elevator

Outdoor swimming pool open in summer

Free Internet in room

Free continental breakfast

Free parking

Pet-friendly motel - no pet fee.

- Sep 2013 Most Recent Guest Review

"Convenient to the highway, but the surrounding neighborhood seemed a bit edgy. The motel employees were courteous and knowledgeable."

TripAdvisor Traveler Rating:


Based on 150 reviews

Read Recent Reviews

La Quinta Inn I-35 at Toepperwein


12822 I-35, San Antonio, TX 78233



From $65
See Rates




Rated Average Midscale hotel near Randolph AFB

Located 10 miles north of Fort Sam Houston

4 floors, 136 rooms and suites

Outdoor swimming pool

Free continental breakfast

Free Internet in room

Free parking

Pet-friendly hotel - no pet fee.

- Sep 2013 Most Recent Guest Review

"The hotel was clean and quiet, even though there were large groups of young soccer players staying there also. I recommend staying here."

TripAdvisor Traveler Rating:


Based on 204 reviews

Read Recent Reviews

Comfort Inn Six Flags Fiesta Park


6755 North Loop 1604 West, San Antonio, TX 78249



From $69
See Rates




Rated Average Midscale hotel 2 miles southwest of Six Flags

Also near University of Texas San Antonio

4 floors, 124 rooms

Outdoor swimming pool - exercise room

Microwave and refrigerator in every room

Free hot breakfast buffet

Free Internet in room

Free parking

Pet-friendly hotel - allows dogs only up to 25 pounds, 2 dogs per room - $25 per stay pet fee.

- Dec 2014 Most Recent Guest Review

"The hotel room was clean, but the toilet was dirty. We were moved to another room, but the AC didn't work, so we went back to the 1st room."

TripAdvisor Traveler Rating:


Based on 52 reviews

Read Recent Reviews

Days Inn & Suites North


1505 Bexar Crossing, San Antonio, TX 78232



From $70
See Rates




Rated Average Cheap hotel 7 miles north of San Antonio Airport

Smoking allowed in 1st floor rooms only behind hotel

3 floors, 60 rooms, 13 suites - elevator

No shuttle to San Antonio Airport

Outdoor swimming pool open in summer - exerciser room

Microwave and refrigerator in every room

Free continental breakfast

Free Internet in room

Free parking

Pet-friendly hotel - $25 per stay pet fee.

- Apr 2015

TripAdvisor Traveler Rating:


Based on 124 reviews

Read Recent Reviews

Best Western Posada Ana Inn


8600 Jones Maltsberger Road, San Antonio, TX 78216



From $72
See Rates




Rated Very High Midscale, smoke-free hotel

1.5 miles from San Antonio Airport

2 floors, 60 rooms - no elevator

Free shuttle to San Antonio Airport

Outdoor swimming pool - 24-hour exercise room

Free hot breakfast buffet

Free Internet in room

Free parking

Park and fly costs $6 per night

Pet-friendly hotel - allows pets up to 35 pounds, 2 pets per room - $10 per night fee for each pet.

- Sep 2013 Most Recent Guest Review

"Quiet hotel. I enjoyed the freshly cooked breakfast."

TripAdvisor Traveler Rating:


Based on 300 reviews

Read Recent Reviews

Pear Tree Inn by Drury Airport


143 Northeast Loop 410, San Antonio, TX 78216



From $72
See Rates




Rated High Midscale, smoke-free hotel 1 mile from San Antonio Airport

12 miles north of downtown San Antonio

4 floors, 124 rooms

Free shuttle to San Antonio Airport

Outdoor swimming pool - 24-hour exercise room

Microwave and refrigerator in every room

Free continental breakfast

Free Internet in room

Free parking

Pet-friendly hotel - allows up to 2 pets per room - $15 per night pet fee.

- May 2015 Most Recent Guest Review

"Nice hotel. My room was pleasant and clean, and the staff was friendly. Appreciated being able to park there while we were gone."

TripAdvisor Traveler Rating:


Based on 56 reviews

Read Recent Reviews

Econo Lodge South


606 Division Avenue, San Antonio, TX 78214



From $72
See Rates




Rated Average Cheap motel near I-35, Exit 151

Also convenient to Brooks City AFB

2 floors, 69 rooms - no elevator

Outdoor swimming pool open in summer

Microwave and refrigerator in every room

Free continental breakfast

Free Internet in room

Free parking

Pet-friendly motel - $25 per night pet fee.

- Aug 2015 Most Recent Guest Review

"Outdated motel."

TripAdvisor Traveler Rating:


Based on 51 reviews

Read Recent Reviews

Studio 6 Extended Stay Hotel Lackland


6835 West Old US Highway 90, San Antonio, TX 78227



From $74
See Rates




Rated Average Budget, all-suite, extended-stay motel

Near Lackland AFB and SeaWorld

3 floors, 20 studio suites

Outdoor swimming pool - exercise room

Kitchen in every suite

Free Internet in room

Free parking

Pet-friendly hotel - $10 per night pet fee, or $50 per visit if you stay longer than 5 nights.

- Jun 2015 Most Recent Guest Review

"Convenient to Lackland AFB. The motel had poor soundproofing, so be aware that you'll hear noise from neighboring rooms. The staff was extremely helpful and friendly. I'd stay here again."

TripAdvisor Traveler Rating:


Based on 43 reviews

Read Recent Reviews

La Quinta Inn & Suites San La Cantera


11155 Loop 1604 West, San Antonio, TX 78254



From $79
See Rates




Rated High Midscale, smoke-free hotel

Near Microsoft Data Center

4 floors, 76 rooms and suites

Outdoor swimming pool

24-hour fitness center

Microwave and refrigerator in every room

Free continental breakfast

Free Internet in room

Free parking

Pet-friendly hotel - no pet fee.

- Sep 2013

TripAdvisor Traveler Rating:


Based on 241 reviews

Read Recent Reviews

La Quinta Inn Lackland


6511 Military Drive West, San Antonio, TX 78227



From $79
See Rates




Rated Average Midscale motel one mile north of Lackland Air Force Base, off of US 13

2 floors, 176 rooms - no elevator

2 outdoor swimming pools

24-hour fitness center

Free continental breakfast

Free Internet in room

Free parking

Pet-friendly motel - no pet fee.

- Sep 2013 Most Recent Guest Review

"The motel room was clean and orderly, and plenty of toiletries were provided. The front desk clerks were friendly and courteous. Great place to stay."

TripAdvisor Traveler Rating:


Based on 411 reviews

Read Recent Reviews

Best Western Plus Posada Ana Inn


9411 Wurzbach Road, I-10 West, San Antonio, TX 78240



From $81
See Rates




Rated Very High Midscale hotel near Methodist Hospital

4 floors, 79 rooms

Outdoor swimming pool - 24-hour exercise room

Microwave and refrigerator in every room

Free hot breakfast buffet

Free Internet in room

Free parking

Pet-friendly hotel - allows pets up to 80 pounds, 2 pets per room - $10 per night pet fee.

- Feb 2016 Most Recent Guest Review

"Nice, clean hotel. My room was spacious. Great breakfast. I enjoyed my stay."

TripAdvisor Traveler Rating:


Based on 225 reviews

Read Recent Reviews

Comfort Suites at Vance


6039 I-10 West, San Antonio, TX 78201



From $81
See Rates




Rated Average Midscale, smoke-free hotel

4 miles northwest of downtown San Antonio

3 floors, 82 rooms and suites - elevator

Heated indoor swimming pool - 24-hour exercise room

Microwave and refrigerator in every room

Free hot breakfast buffet

Free Internet in room

Free parking

Pet-friendly hotel - $25 per stay pet fee.

- Dec 2014 Most Recent Guest Review

"Good hotel for a good price. The room was clean, and all the employees were friendly. The pool area needed a little work, but it was a great experience all in all. We'd definitely stay again."

TripAdvisor Traveler Rating:


Based on 110 reviews

Read Recent Reviews

La Quinta Inn I-10 East


6075 East I-10, Exit 583, San Antonio, TX 78219



From $89
See Rates




Rated Average Midscale hotel near AT&T Center

Located 5 miles east of downtown San Antonio

3 floors, 52 rooms - elevator

Heated indoor swimming pool

24-hour fitness center

Microwave and refrigerator in every room

Free continental breakfast

Free Internet in room

Free parking

Pet-friendly hotel - no pet fee.

- Sep 2013

TripAdvisor Traveler Rating:


Based on 56 reviews

Read Recent Reviews

Holiday Inn Express Airport


91 Northeast Loop 410, San Antonio, TX 78216



From $90
See Rates




Rated High Midscale hotel 1.5 miles from San Antonio Airport

10 floors, 154 rooms

Free shuttle to San Antonio Airport

Outdoor swimming pool - 24-hour exercise room

Free hot breakfast buffet

Free Internet in room

Free parking

Park and fly costs $10 per stay

Pet-friendly hotel - allows pets up to 40 pounds - no pet fee.

- Sep 2013 Most Recent Guest Review

"Excellent experience from check-in to checkout. Clean hotel with comfortable beds. The employees were friendly. Great place to stay."

TripAdvisor Traveler Rating:


Based on 111 reviews

Read Recent Reviews

Extended Stay America Hotel Colonnade


4331 Spectrum One Road, I-10 West, San Antonio, TX 78230



From $90
See Rates




Rated Average Budget, all-suite, extended-stay hotel

Near Methodist Hospital and USAA Headquarters

3 floors, 85 suites - elevator

Outdoor swimming pool - 24-hour exercise room

Kitchen in every suite

Free continental breakfast

Free Internet in room

Free parking

Pet-friendly hotel - $25 per night fee for each pet - $150 maximum per stay fee for each pet.

- Jul 2015

TripAdvisor Traveler Rating:


Based on 64 reviews

Read Recent Reviews

TownePlace Suites by Marriott Northwest


5014 Prue Road, San Antonio, TX 78240



From $93
See Rates




Rated High Midscale, smoke-free, extended-stay hotel

Near Methodist Hospital - 5 miles south of Six Flags

3 floors, 123 suites - elevator

Heated outdoor swimming pool - 24-hour fitness center

Kitchen in every suite

Free hot breakfast buffet

Free Internet in room

Free parking

Pet-friendly hotel - $100 per stay pet fee.

- Sep 2013 Most Recent Guest Review

"It took forever to get hot water. The eating area was always too crowded, and the food was cleared away too quickly."

TripAdvisor Traveler Rating:


Based on 127 reviews

Read Recent Reviews

Days Inn Lackland


6815 West Old US Highway 90, San Antonio, TX 78227



From $94
See Rates




Rated Average Cheap motel near Lackland AFB

2 floors, 98 rooms - no elevator

Outdoor swimming pool

Free continental breakfast

Free Internet in room

Free parking

Pet-friendly motel - $25 per stay fee for each pet.

- Apr 2015 Most Recent Guest Review

"A decent, low-priced motel. The room could've used a deep cleaning, but it wasn't bad. The beds were comfortable. Good breakfast. I'd stay here again."

TripAdvisor Traveler Rating:


Based on 304 reviews

Read Recent Reviews

La Quinta Inn Market Square


900 Dolorosa Street, San Antonio, TX 78207



From $95
See Rates




Rated High Midscale, downtown San Antonio motel near UTSA

Located across the street from Market Square

2 floors, 125 rooms and suites - elevator

Outdoor swimming pool open in summer

Free continental breakfast

Free Internet in room

Free parking

Pet-friendly motel - no pet fee.

- Feb 2015

TripAdvisor Traveler Rating:


Based on 401 reviews

Read Recent Reviews

Comfort Inn & Suites Airport


8640 Crownhill Blvd, San Antonio, TX 78209



From $95
See Rates




Rated Average Midscale hotel 1 mile east of San Antonio Airport

4 floors, 100 rooms and suites

Free shuttle to San Antonio Airport

Outdoor swimming pool - 24-hour exercise room

Microwave and refrigerator in every room

Free hot breakfast buffet

Free Internet in room

Free parking

Park and fly costs $10 per night

Pet-friendly hotel - allows pets up to 25 pounds - $25 per stay fee for each pet.

- Dec 2014 Most Recent Guest Review

"Clean hotel within walking distance of restaurants. About 15 minutes from the sights. Excellent staff, and the manager was on top of everything. Good continental breakfast. The shuttle service was a plus, and it was prompt."

TripAdvisor Traveler Rating:


Based on 72 reviews

Read Recent Reviews

Drury Inn & Suites Northeast


4900 Crestwind, San Antonio, TX 78239



From $99
See Rates




Rated Very High Midscale, smoke-free hotel

7 miles east of Fort Sam Houston

4 floors, 80 rooms and suites

Outdoor swimming pool - 24-hour exercise room

Microwave and refrigerator in every room

Free hot breakfast buffet

Free Internet in room

Free parking

Pet-friendly hotel - allows up to 2 pets per room - $15 per night pet fee.

- May 2015

TripAdvisor Traveler Rating:


Based on 70 reviews

Read Recent Reviews

Quality Inn Medical Center


4 Piano Place, I-410, San Antonio, TX 78228



From $99
See Rates




Rated Average Midscale hotel near Methodist Hospital

Also near University of Texas Health Science Center

2 floors, 55 rooms - no elevator

Outdoor swimming pool open in summer

Microwave and refrigerator in every room

Free hot breakfast buffet

Free Internet in room

Free parking

Pet-friendly hotel - allows pets up to 30 pounds - $25 per night fee for each pet.

- Sep 2013 Most Recent Guest Review

"Good location. Hotel was quiet and clean. I had a problem with a running toilet, and it was taken care of. Not enough hot water for showers. I'd stay again."

TripAdvisor Traveler Rating:


Based on 20 reviews

Read Recent Reviews

Hotel Indigo Riverwalk


830 North St Mary's Street, San Antonio, TX 78205



From $100
See Rates




Rated High Upscale, smoke-free hotel

On north side of downtown San Antonio

3 floors, 149 rooms and suites - elevator

Outdoor swimming pool - fitness center

Restaurant - lounge - room service

Restaurant open for breakfast and dinner only

24-hour business center

Free Internet in room

Parking costs $13 per night

Pet-friendly hotel - $25 per stay fee for each pet.

- Sep 2013

TripAdvisor Traveler Rating:


Based on 669 reviews

Read Recent Reviews

TownePlace Suites by Marriott Airport


214 Northeast Loop 410, San Antonio, TX 78216



From $102
See Rates




Rated Very High Midscale, smoke-free, all-suite, extended-stay hotel

1.5 miles from San Antonio Airport

3 floors, 106 suites - elevator

Free 24-hour shuttle to San Antonio Airport

Free shuttle to other attractions within 3-mile radius

Heated outdoor swimming pool - 24-hour exercise room

Kitchen in every suite

Free hot breakfast buffet

Free Internet in room

Free parking

Park and fly costs $20 per stay up to 14 nights

Pet-friendly hotel - allows pets up to 30 pounds, 1 pet per room - $100 per stay pet fee.

- Sep 2013 Most Recent Guest Review

"Room was exceptionally clean, with all the amenities we could hope for. Breakfast was satisfying, and the eating area was peaceful and pleasant. Had parking near our room. We were very satisfied with our stay at this hotel."

TripAdvisor Traveler Rating:


Based on 173 reviews

Read Recent Reviews

Holiday Inn SeaWorld Northwest


10135 TX 151, San Antonio, TX 78251



From $104
See Rates




Rated Average Upper-midscale, smoke-free hotel near SeaWorld

6 floors, 194 rooms

Free shuttle to SeaWorld

Heated indoor swimming pool - outdoor pool

24-hour fitness center

Restaurant - lounge - room service

Microwave and refrigerator in every room

Free Internet in room

Free parking

Pet-friendly hotel - $75 per stay pet fee.

- Sep 2013 Most Recent Guest Review

"Bad hotel stay. We heard loud kids and slamming doors. The beds were broken in both our rooms, so we barely slept. Staff barely apologized and didn't offer compensation."

TripAdvisor Traveler Rating:


Based on 229 reviews

Read Recent Reviews

Candlewood Suites Stone Oak


21103 Encino Commons Blvd, San Antonio, TX 78259



From $104
See Rates




Rated Average Midscale, smoke-free, all-suite, extended-stay hotel

Located 11 miles north of San Antonio Airport

4 floors, 113 suites

Outdoor swimming pool - fitness center

24-hour business center

Kitchen in every suite

Free Internet in room

Free parking

Pet-friendly hotel - allows pet up to 80 pounds, 1 pet per room - $75 pet fee up to 6 nights - $150 pet fee if staying 7 nights or more.

- Sep 2013

TripAdvisor Traveler Rating:


Based on 77 reviews

Read Recent Reviews

Drury Inn & Suites North


801 North Loop 1604 East, San Antonio, TX 78232



From $105
See Rates




Rated High Midscale, smoke-free hotel

8 miles north of San Antonio Airport

6 floors, 119 rooms and suites

Heated indoor swimming pool - 24-hour exercise room

Microwave and refrigerator in every room

Free hot breakfast buffet

Free Internet in room

Free parking

Pet-friendly hotel - allows up to 2 pets per room - $15 per night pet fee.

- May 2015 Most Recent Guest Review

"Good hotel, and all the employees were nice. Stay here."

TripAdvisor Traveler Rating:


Based on 224 reviews

Read Recent Reviews

La Quinta Inn South Mission


3180 Goliad Road, San Antonio, TX 78223



From $108
See Rates




Rated Average Midscale, smoke-free hotel

Located Mission San Juan Capistrano

6 miles southeast of downtown San Antonio

2 floors, 115 rooms - no elevator

Outdoor swimming pool - 24-hour fitness center

Microwave and refrigerator in every room

Free continental breakfast

Free Internet in room

Free parking

Pet-friendly hotel - allows pets up to 20 pounds - no pet fee.

- Sep 2013 Most Recent Guest Review

"The hotel was quiet, but my room floor wasn't vacuumed, the trash cans hadn't been emptied before my arrival, and there was no soap or shampoo. Good continental breakfast. Don't expect too much; you may be disappointed."

TripAdvisor Traveler Rating:


Based on 56 reviews

Read Recent Reviews

La Quinta Inn South Park Mall


7202 South Panam Expressway, San Antonio, TX 78224



From $108
See Rates




Rated Average Midscale motel near Mission San Jose

Also near South Park Mall

2 floors, 122 rooms - no elevator

Outdoor swimming pool open in summer

Free continental breakfast

Free Internet in room

Free parking

Pet-friendly motel - no pet fee.

- Sep 2013 Most Recent Guest Review

"This was my 2nd stay at this hotel. Great location, but needed some upgrades. Last time the room was dirty and the bed wasn't made. This time the carpet felt so dirty, and there were gaps around the room door that let in light."

TripAdvisor Traveler Rating:


Based on 111 reviews

Read Recent Reviews

La Quinta Inn & Suites North Stone Oak


1017 North Loop 1604 East,, San Antonio, TX 78232



From $109
See Rates




Rated High Midscale, smoke-free hotel

8 miles north of San Antonio Airport

4 floors, 85 rooms

Heated indoor swimming pool - 24-hour fitness center

24-hour business center

Microwave and refrigerator in every room

Free continental breakfast

Free Internet in room

Free parking

Pet-friendly hotel - no pet fee.

- Jan 2015

TripAdvisor Traveler Rating:


Based on 186 reviews

Read Recent Reviews

La Quinta Inn & Suites Fiesta


5622 Utex Blvd, San Antonio, TX 78249



From $109
See Rates




Rated Average Midscale, smoke-free hotel

Near Six Flags San Antonio

4 floors, 93 rooms and suites

Outdoor swimming pool - 24-hour fitness center

Microwave and refrigerator in every room

Free continental breakfast

Free Internet in room

Free parking

Pet-friendly hotel - no pet fee.

- Sep 2013 Most Recent Guest Review

"Good hotel for a great price. I loved this place."

TripAdvisor Traveler Rating:


Based on 178 reviews

Read Recent Reviews

Residence Inn by Marriott at the Rim


5707 Rim Pass Drive, San Antonio, TX 78257



From $110
See Rates




Rated Very High Upscale, smoke-free, extended-stay hotel

Near Six Flags San Antonio

6 floors, 131 suites

Outdoor swimming pool - 24-hour fitness center

Kitchen in every suite

Free hot breakfast buffet

Free Internet in room

Free parking

Pet-friendly hotel - allows up to 2 pets per room - $100 per stay pet fee.

- Sep 2013

TripAdvisor Traveler Rating:


Based on 117 reviews

Read Recent Reviews

Staybridge Suites West


10919 Town Center Drive, San Antonio, TX 78251



From $110
See Rates




Rated Very High Upscale, all-suite, extended-stay hotel

Near Lackland AFB

3 floors, 98 suites - elevator

Free shuttle to local attractions within 5-mile radius

Shuttle runs 7AM - 9:30PM

Outdoor swimming pool - 24-hour fitness center

Kitchen in every suite

Free hot breakfast buffet

Free Internet in room

Free parking

Pet-friendly hotel - $75 pet fee if staying fewer than 7 nights - $150 pet fee if staying 7 nights or more.

- Sep 2013

TripAdvisor Traveler Rating:


Based on 134 reviews

Read Recent Reviews

Holiday Inn Select Airport


77 NE Loop 410, San Antonio, TX 78216



From $114
See Rates




Rated Average Upper-midscale, full-service hotel

1 mile west of San Antonio Airport

7 miles north of downtown

11 floors, 397 rooms and suites

Free 24-hour shuttle to San Antonio Airport 4AM - 1AM

Outdoor swimming pool - 24-hour fitness center

Restaurant - lounge - room service

Microwave and refrigerator in every room

Free Internet in room

Free parking

Pet-friendly hotel - allows pets up to 80 pounds - $25 per stay pet fee.

- Sep 2013 Most Recent Guest Review

"A very nice hotel. Great stay; I'll stay again."

TripAdvisor Traveler Rating:


Based on 261 reviews

Read Recent Reviews

Best Western Plus San Antonio East Inn & Suites


8669 I-10 East, San Antonio, TX 78109



From $117
See Rates




Rated Very High Upper-midscale hotel near AT&T Center

Also near I-10, Exit 585

3 floors, 67 rooms and suites - elevator

Outdoor swimming pool - fitness center

Microwave and refrigerator in every room

Free hot breakfast buffet

Free Internet in room

Free parking

Pet-friendly hotel - $25 per stay pet fee.

- Sep 2013

TripAdvisor Traveler Rating:


Based on 228 reviews

Read Recent Reviews

Econo Lodge Inn & Suites


2755 North Panam Expressway, I-35, Exit 159B, San Antonio, TX 78208



From $117
See Rates




Rated Average Cheap motel near I-35, Exit 159B

Less than 1 mile south of Fort Sam Houston

2 floors, 49 rooms and suites - no elevator

Outdoor swimming pool

Microwave and refrigerator in every room

Free continental breakfast

Free Internet in room

Free parking

Pet-friendly motel - allows dogs only up to 25 pounds - $25 per night fee for each pet.

- Aug 2015 Most Recent Guest Review

"Easy access to Fort Sam Houston. McDonald's nearby. Nice room with comfortable beds, and the AC worked perfectly. The motel staff provided menus from restaurants that delivered."

TripAdvisor Traveler Rating:


Based on 31 reviews

Read Recent Reviews

Menger Hotel


204 Alamo Plaza, San Antonio, TX 78205



From $118
See Rates




Rated Average Midscale, smoke-free, full-service, historic hotel

Across street from Alamo

Member of Historic Hotels of America

5 floors, 316 rooms and suites

Heated outdoor swimming pool - exercise room

Restaurant - lounge

Full-service spa - 5 gift shops

Free Internet in room

Valet parking only - $28 per night

Pet-friendly hotel - allows pets up to 25 pounds, 1 pet per room - $100 per stay pet fee.

- Sep 2013

TripAdvisor Traveler Rating:


Based on 1278 reviews

Read Recent Reviews

La Quinta Inn & Suites Dominion


25042 I-10 West, San Antonio, TX 78254



From $119
See Rates




Rated High Midscale, smoke-free hotel 6 miles south of Six Flags

3 floors, 75 rooms and suites - elevator

Outdoor swimming pool - 24-hour fitness center

Microwave and refrigerator in every room

Free continental breakfast

Free Internet in room

Free parking

Pet-friendly hotel - no pet fee.

- Sep 2013

TripAdvisor Traveler Rating:


Based on 154 reviews

Read Recent Reviews

La Quinta Inn & Suites Downtown


100 Cesar Chavez Blvd, San Antonio, TX 78204



From $119
See Rates




Rated High Midscale, downtown San Antonio hotel near UTSA

6 floors, 151 rooms and suites

Outdoor swimming pool - exercise room

Free continental breakfast

Free Internet in room

Free parking

Pet-friendly hotel - no pet fee.

- Feb 2015

TripAdvisor Traveler Rating:


Based on 486 reviews

Read Recent Reviews

Candlewood Suites Northwest Medical Center


9350 I-10, San Antonio, TX 78230



From $120
See Rates




Rated Average Midscale, all-suite, extended-stay hotel

Located 3.5 miles northeast of Methodist Hospital

4 floors, 112 studio and 1-bedroom suites

Outdoor swimming pool - 24-hour fitness center

Kitchen in every suite

Free Internet in room

Free parking

Pet-friendly hotel - $15 pet fee for each pet for 1st night - $10 fee for each pet for each night thereafter.

- Sep 2013 Most Recent Guest Review

"Hotel suite wasn't perfectly clean. Needed some pans and a good knife. Staff was friendly. Standard place for an extended stay."

TripAdvisor Traveler Rating:


Based on 60 reviews

Read Recent Reviews

Staybridge Suites Northwest Colonnade


4320 Spectrum One Road, San Antonio, TX 78230



From $123
See Rates




Rated Very High Upscale, all-suite, extended-stay hotel

Near San Antonio Medical Center

3 floors, 118 1-bedroom and 2-bedroom suites - elevator

Free shuttle to local attractions within 5-mile radius

Shuttle runs 7 AM-6 PM, M-F

Heated outdoor swimming pool - 24-hour fitness center

Kitchen in every suite

Free hot breakfast buffet

Free Internet in room

Free parking

Pet-friendly hotel - allows pets up to 80 pounds - $15 pet fee for 1st night - $10 fee for each night thereafter - $150 maximum per stay pet fee.

- Sep 2013 Most Recent Guest Review

"The room was nice, large, and clean. Good breakfast and free shuttle. I recommend this hotel."

TripAdvisor Traveler Rating:


Based on 121 reviews

Read Recent Reviews

Hotel Indigo at the Alamo


105 North Alamo, San Antonio, TX 78205



From $125
See Rates




Rated High Upscale, smoke-free, boutique hotel next to Alamo

Near Riverwalk and Gonzalez Convention Center

9 floors, 91 rooms

No swimming pool

24-hour fitness center

Restaurant - lounge - room service

24-hour business center

Free Internet in room

Valet parking only - $25 per night

Pet-friendly hotel - $75 per stay pet fee.

- Sep 2013

TripAdvisor Traveler Rating:


Based on 623 reviews

Read Recent Reviews

Fairmount Hotel


401 South Alamo Street, San Antonio, TX 78205



From $125
See Rates




Rated Average Luxury, smoke-free, River Walk hotel

Across street from HemisFair Park

3 floors, 37 rooms - elevator

No swimming pool

24-hour fitness center

Restaurant - lounge - room service

Free Internet in room

Valet parking only - $21 per night

Pet-friendly hotel - $75 per stay fee for each pet.

- Sep 2013

TripAdvisor Traveler Rating:


Based on 124 reviews

Read Recent Reviews

TownePlace Suites by Marriott Downtown


409 East Houston Street, San Antonio, TX 78205



From $127
See Rates




Rated Very High Midscale, smoke-free, all-suite, extended-stay hotel

In downtown San Antonio

One and a half blocks from River Walk - not on water

6 floors, 117 suites

Outdoor swimming pool - 24-hour fitness center

Kitchen in every suite

Free hot breakfast buffet

Free Internet in room

Valet parking only - $24 per night

Pet-friendly hotel - $100 per stay pet fee.

- Sep 2013 Most Recent Guest Review

"The hotel room was clean, and I appreciated the large, walk-in shower. We had a lovely stay, but get a room on the top floor; we were on the 2nd floor and heard kids running and yelling upstairs at 2 AM."

TripAdvisor Traveler Rating:


Based on 422 reviews

Read Recent Reviews

Candlewood Suites SeaWorld


9502 Amelia Pass, San Antonio, TX 78254



From $128
See Rates




Rated High Midscale, extended-stay hotel

7 miles north of SeaWorld

4 floors, 81 suites - elevator

Outdoor swimming pool - 24-hour fitness center

Kitchen in every suite

Free Internet in room

Free parking

Pet-friendly hotel - $15 pet fee for 1st night - $10 fee for each night thereafter.

- Sep 2013

TripAdvisor Traveler Rating:


Based on 57 reviews

Read Recent Reviews

La Quinta Inn & Suites Airport


850 Halm Blvd, San Antonio, TX 78216



From $129
See Rates




Rated High Midscale hotel 1.5 miles from San Antonio Airport

8 floors, 276 rooms and suites

Free shuttle to San Antonio Airport

Outdoor swimming pool - 24-hour exercise room

Microwave and refrigerator in every room

Free continental breakfast

Free Internet in room

Free parking

Park and fly costs $20 per stay up to 14 nights

Pet-friendly hotel - no pet fee.

- Sep 2013 Most Recent Guest Review

"The shower handle needed repair, and the soap quality was poor. Other than that, I had a good hotel stay."

TripAdvisor Traveler Rating:


Based on 467 reviews

Read Recent Reviews

Four Points by Sheraton Hotel Airport


8818 Jones Maltsberger Road, San Antonio, TX 78228



From $129
See Rates




Rated High Upper-midscale, smoke-free hotel

Near San Antonio Airport

5 floors, 119 rooms

Free shuttle to San Antonio Airport 4 AM-12 AM

Outdoor swimming pool - 24-hour fitness center

Restaurant - lounge - room service

Free Internet in room

Free parking

Pet-friendly hotel - allows pets up to 25 pounds - no pet fee.

- Sep 2013

TripAdvisor Traveler Rating:


Based on 150 reviews

Read Recent Reviews

Drury Inn & Suites Northwest


9806 I-10 West, San Antonio, TX 78230



From $133
See Rates




Rated High Midscale, smoke-free hotel near Methodist Hospital

8 floors; 141 rooms, 69 suites

Free shuttle to attractions within 5-mile radius

Heated indoor swimming pool - exercise room

Microwave and refrigerator in every room

Free hot breakfast buffet

Free Internet in room

Free parking

Pet-friendly hotel - allows up to 2 pets per room - $15 per night pet fee.

- May 2015 Most Recent Guest Review

"Clean hotel. The staff was friendly and courteous, and the breakfast buffet was great. Had an indoor pool and exercise room. You won't be disappointed if you stay here."

TripAdvisor Traveler Rating:


Based on 215 reviews

Read Recent Reviews

Drury Plaza Hotel North


823 North Loop 1604 East, San Antonio, TX 78232



From $135
See Rates




Rated Very High Midscale, smoke-free hotel

8 miles north of San Antonio Airport

10 floors, 194 rooms and suites

No shuttle to San Antonio Airport

Outdoor swimming pool - 24-hour exercise room

Microwave and refrigerator in every room

Free hot breakfast buffet

Free Internet in room

Free parking

Pet-friendly hotel - allows up to 2 pets per room - $15 per night pet fee.

- May 2015 Most Recent Guest Review

"Close to shopping centers and restaurants. This was the most incredible hotel stay my family and I have ever had. We enjoyed this beautiful hotel so much we didn't want to leave. It was quiet, comfortable, homey and cozy. Everything was clean. Great staff, and the manager made us feel at home. Had a pool and whirlpool. We liked the free breakfast and evening hot meal, plus the free popcorn, soda, tea, and coffee in the lobby. For adults, 3 free drinks were provided per guest each night. We loved this place."

TripAdvisor Traveler Rating:


Based on 491 reviews

Read Recent Reviews

Residence Inn by Marriott Downtown


425 Bonham, San Antonio, TX 78205



From $135
See Rates




Rated Very High Upscale, smoke-free, all-suite, extended-stay hotel

Near Alamo

13 floors, 220 suites

Heated outdoor swimming pool - 24-hour fitness center

24-hour business center

Kitchen in every suite

Free hot breakfast buffet

Free Internet in room

Parking costs $24 per night

Pet-friendly hotel - $100 per stay pet fee.

- Sep 2013

TripAdvisor Traveler Rating:


Based on 486 reviews

Read Recent Reviews

Drury Inn & Suites La Cantera Parkway


15806 IH-10 West, San Antonio, TX 78249



From $135
See Rates




Rated Very High Midscale, smoke-free hotel near Six Flags San Antonio

11 floors, 223 rooms and suites

Heated indoor swimming pool - 24-hour exercise room

Microwave and refrigerator in every room

Free hot breakfast buffet

Free Internet in room

Free parking

Pet-friendly hotel - allows up to 2 pets per room - $15 per night pet fee.

- May 2015 Most Recent Guest Review

"Close to UTSA. Right off two major highways and convenient to stores. We were really happy we chose this hotel. It had a pool, workout area, computer area, and an outdoor patio on the 6th floor. There was an attached Applebee's restaurant. Great stay."

TripAdvisor Traveler Rating:


Based on 262 reviews

Read Recent Reviews

Omni San Antonio Hotel


9821 Colonnade Blvd, San Antonio, TX 78230



From $135
See Rates




Rated Very High Upscale, smoke-free hotel near Methodist Hospital

20 floors, 326 rooms - AAA 4 Diamonds

Free shuttle to San Antonio Airport 6 AM-10 PM

Heated indoor-outdoor swimming pool

24-hour fitness center

Restaurant - lounge - room service

Internet access costs $10 per night

Free parking

Pet-friendly hotel - allows pets up to 25 pounds - $50 per stay pet fee.

- Sep 2013

TripAdvisor Traveler Rating:


Based on 1281 reviews

Read Recent Reviews

Residence Inn by Marriott Market Square


628 South Santa Rosa, San Antonio, TX 78204



From $136
See Rates




Rated High Upscale, smoke-free, all-suite, extended-stay hotel

Located in downtown San Antonio near UTSA

3 floors, 95 suites - elevator

Heated outdoor swimming pool - exercise room

Kitchen in every suite

Free hot breakfast buffet

Free Internet in room

Free parking

Pet-friendly hotel - $100 per stay pet fee.

- Feb 2015

TripAdvisor Traveler Rating:


Based on 131 reviews

Read Recent Reviews

Staybridge Suites Stone Oak


808 North Loop 1604 East, San Antonio, TX 78232



From $139
See Rates




Rated High Upscale, smoke-free, all-suite, extended-stay hotel

8 miles north of San Antonio Airport

5 floors

135 studio, 1-bedroom, and 2-bedroom suites

Outdoor swimming pool - 24-hour fitness center

24-hour business center

Kitchen in every suite

Free hot breakfast buffet

Free Internet in room

Free parking

Pet-friendly hotel - $50 per stay pet fee.

- Sep 2013

TripAdvisor Traveler Rating:


Based on 81 reviews

Read Recent Reviews

Hyatt Place Hotel Airport


7615 Jones Maltsberger Road near US 281, San Antonio, TX 78216



From $139
See Rates




Rated High Upper-midscale, smoke-free, all-suite hotel

Located next to Concord Athletic Club

Near San Antonio Airport - closest hotel to Quarry Market

6 floors, 126 mini suites

Free shuttle to attractions within 3-mile radius

Heated outdoor swimming pool

24-hour fitness center

Free hot breakfast buffet

Free Internet in room

Free parking

Pet-friendly hotel - allows pets up to 50 pounds, 2 pets per room - $75 per stay pet fee up to 6 nights - $175 per stay pet fee nights 7-30

- Sep 2013 Most Recent Guest Review

"Clean, well-kept room. The hotel clerks were responsive, and the shuttle driver who picked me up from the airport was friendly. My only complaint was that the dinner waitress didn't remove my plate when I was done eating."

TripAdvisor Traveler Rating:


Based on 310 reviews

Read Recent Reviews

Candlewood Suites Downtown


1024 South Laredo Street, San Antonio, TX 78204



From $140
See Rates




Rated High Midscale, smoke-free, all-suite, extended-stay hotel

In downtown San Antonio Arts District

3 floors, 96 suites - elevator

Outdoor swimming pool - exercise room

Kitchen in every suite

Free Internet in room

Free parking

Pet-friendly hotel - allows pets up to 80 pounds, 2 pets per room - $150 pet fee if staying 7 nights or more - $75 pet fee if staying fewer than 7 nights.

- Feb 2015

TripAdvisor Traveler Rating:


Based on 77 reviews

Read Recent Reviews

Hyatt Place Hotel Stone Oak North


1610 East Sonterra Blvd, San Antonio, TX 78258



From $144
See Rates




Rated High Upper-midscale, smoke-free hotel 8 miles north of SAT Airport

6 floors, 126 studio suites

Free shuttle to attractions within 5-mile radius

Heated indoor swimming pool - fitness center

Lounge

Free hot breakfast buffet

Free Internet in room

Free parking

Pet-friendly hotel - allows dogs only, 2 per room up to 75 pounds combined - $75 pet fee if staying 6 nights or less $175 pet fee 7-30 nights.

- Sep 2013 Most Recent Guest Review

"The mattress pad and sheet kept coming off the bed, so we didn't sleep well. My son's room smelled bad, so we had to buy air freshener. Don't recommend this hotel."

TripAdvisor Traveler Rating:


Based on 294 reviews

Read Recent Reviews

Hilton San Antonio Hill Country Hotel & Spa


9800 Westover Hills Blvd, San Antonio, TX 78227



From $144
See Rates




Rated High Upscale, smoke-free, full-service hotel near SeaWorld

6 floors, 227 rooms

Free shuttle to SeaWorld

Heated outdoor swimming pool - 24-hour exercise room

Restaurant - lounge - room service

Full-service spa

Internet access costs $10 per night

Free parking

Pet-friendly hotel - allows pets up to 50 pounds - $50 per stay pet fee.

- Jan 2016 Most Recent Guest Review

"Convenient to SeaWorld and restaurants. Enjoyed the 3 fire pits outside and s'more packages available for purchase. I had an awesome stay."

TripAdvisor Traveler Rating:


Based on 1121 reviews

Read Recent Reviews

Residence Inn by Marriott SeaWorld


2838 Cinema Ridge, San Antonio, TX 78238



From $144
See Rates




Rated High Upscale, smoke-free, all-suite, extended-stay hotel

Near Ingram Park Mall - convenient to Lackland AFB

4 floors, 109 suites

Heated indoor swimming pool - 24-hour fitness center

24-hour business center

Kitchen in every suite

Free hot breakfast buffet

Free Internet in room

Free parking

Pet-friendly hotel - $100 per stay pet fee.

- Sep 2013 Most Recent Guest Review

"Convenient to Lackland Air Force Base and close to stores. Nice hotel with helpful, polite personnel. My room was nice and clean. Breakfast was good, and the food was kept stocked. Great place to stay."

TripAdvisor Traveler Rating:


Based on 202 reviews

Read Recent Reviews

Hyatt Place Hotel Riverwalk


601 South St Mary's Street, San Antonio, TX 78205



From $144
See Rates




Rated High Upper-midscale, smoke-free, all-suite, River Walk hotel

Located 3 blocks south of other River Walk hotels

7 floors, 132 suites

Free shuttle to attractions within 5-mile radius

Heated outdoor swimming pool

24-hour fitness center

Lounge

Free hot breakfast buffet

Free Internet in room

Free parking

Pet-friendly hotel - allows up to 2 pets per room (up to 75 pounds combined) or 1 larger dog (up to 75 pounds) - $175 pet fee if staying 7 nights or more - $75 pet fee if staying 6 nights or less.

- Sep 2013 Most Recent Guest Review

"Hotel and staff were awesome. Great place to stay."

TripAdvisor Traveler Rating:


Based on 616 reviews

Read Recent Reviews

Hyatt Place Hotel Northwest


4303 Hyatt Place Drive, San Antonio, TX 78230



From $144
See Rates




Rated Average Upper-midscale, smoke-free hotel near Methodist Hospital

6 floors, 128 rooms

Free shuttle to attractions within 3-mile radius

Heated outdoor swimming pool - 24-hour fitness center

Free hot breakfast buffet

Free Internet in room

Free parking

Pet-friendly hotel - $175 pet fee if staying 7 nights or more - $75 pet fee if staying fewer than 7 nights.

- Sep 2013 Most Recent Guest Review

"The heater only blew out cold air. We requested more blankets, but were brought sheets instead. Don't recommend this hotel."

TripAdvisor Traveler Rating:


Based on 248 reviews

Read Recent Reviews

DoubleTree by Hilton Hotel Airport


37 NE Loop 410 at Mccullough, San Antonio, TX 78216



From $148
See Rates




Rated Average Upscale, smoke-free, full-service hotel

1 mile from San Antonio Airport

5 floors, 291 rooms and suites

Free 24-hour shuttle to San Antonio Airport

Outdoor swimming pool - 24-hour exercise room

Restaurant - lounge - room service

Free Internet in room

Free parking

Park and fly costs $6 per night

Pet-friendly hotel - allows pets up to 50 pounds - $75 per stay fee for each pet.

- May 2015 Most Recent Guest Review

"Hotel was nice but expensive."

TripAdvisor Traveler Rating:


Based on 756 reviews

Read Recent Reviews

Home2 Suites by Hilton Airport


94 Northeast Loop 410, San Antonio, TX 78216



From $149
See Rates




Rated Very High Midscale, smoke-free, extended-stay hotel

2 miles from San Antonio Airport

4 floors, 111 studio and 1-bedroom suite

Free shuttle to San Antonio Airport

Outdoor swimming pool - exercise room

Kitchen in every suite

Free continental breakfast

Free Internet in room

Free parking

Pet-friendly hotel - allows pets up to 60 pounds - $75 per stay fee for each pet.

- Oct 2014

TripAdvisor Traveler Rating:


Based on 187 reviews

Read Recent Reviews

Wyndham Hotel Riverwalk


111 East Pecan Street, San Antonio, TX 78205



From $149
See Rates




Rated Average Upscale, smoke-free, downtown San Antonio hotel

On north side of downtown across from Weston Centre

4 blocks north of most Riverwalk hotels

21 floors, 410 rooms and suites - AAA 4 Diamonds

Heated outdoor swimming pool - 24-hour fitness center

Restaurant - lounge - room service

24-hour business center

Free hot breakfast buffet

Internet access costs $10 per night

Parking costs $24 per night

Pet-friendly hotel - allows dogs only up to 50 pounds - no pet fee.

- Oct 2013

TripAdvisor Traveler Rating:


Based on 1304 reviews

Read Recent Reviews

Red Roof Inn Plus Downtown


1011 East Houston Street, San Antonio, TX 78205



From $153
See Rates




Rated Average Cheap, smoke-free, downtown San Antonio hotel

Near Alamodome and Riverwalk

6 floors, 218 rooms

Outdoor swimming pool

Free continental breakfast

Free Internet in room

Parking costs $7 per night

Pet-friendly hotel - no pet fee.

- Sep 2013 Most Recent Guest Review

"The room was dirty. I was moved to another room, and it was dirty, too. The front desk staff was extremely rude. I was disappointed with my hotel stay."

TripAdvisor Traveler Rating:


Based on 547 reviews

Read Recent Reviews

Staybridge Suites Sunset Station


123 Hoefgen, San Antonio, TX 78205



From $154
See Rates




Rated Very High Upscale, all-suite, extended-stay hotel

In downtown San Antonio near Alamodome

12 floors; 138 studio, 1-bedroom, and 2-bedroom suites

Outdoor swimming pool - 24-hour fitness center

24-hour business center

Kitchen in every suite

Free hot breakfast buffet

Free Internet in room

Parking costs $5 per stay

Pet-friendly hotel - allows pets up to 80 pounds - $15 pet fee for 1st night - $10 fee for each night thereafter.

- Sep 2013

TripAdvisor Traveler Rating:


Based on 136 reviews

Read Recent Reviews

Homewood Suites by Hilton North


125 Northloop 1604 West, San Antonio, TX 78258



From $159
See Rates




Rated Very High Upscale, all-suite, extended-stay hotel

Near Six Flags San Antonio

5 floors, 106 suites

Heated outdoor swimming pool - 24-hour exercise room

Kitchen in every suite

Free hot breakfast buffet

Free Internet in room

Free parking - truck parking

Pet-friendly hotel - $150 per stay pet fee.

- Jan 2016

TripAdvisor Traveler Rating:


Based on 290 reviews

Read Recent Reviews

Marriott Plaza Hotel


555 South Alamo Street, San Antonio, TX 78205



From $161
See Rates




Rated High Upscale, smoke-free, full-service, River Walk hotel

Walk to convention center and Tower of Americas

7 floors, 251 rooms and suites - AAA 4 Diamonds

Heated outdoor swimming pool

24-hour fitness center

Restaurant - lounge

Internet access costs $13 per night

Parking costs $23 per night

Pet-friendly hotel - $100 per stay fee for each pet.

- Sep 2013 Most Recent Guest Review

"Great location; easy access to downtown San Antonio. A beautiful hotel with great support staff."

TripAdvisor Traveler Rating:


Based on 633 reviews

Read Recent Reviews

Crockett Hotel


320 Bonham, San Antonio, TX 78205



From $161
See Rates




Rated High Midscale, smoke-free, Alamo boutique hotel

Located across street from Rivercenter Mall

Near Riverwalk

7 floors, 138 rooms and suites

Outdoor swimming pool

24-hour business center

Free continental breakfast

Free Internet in room

Parking costs $22 per night

Pet-friendly hotel - allows up to 2 pets per room - $60 per stay fee for each pet.

- Sep 2013

TripAdvisor Traveler Rating:


Based on 1050 reviews

Read Recent Reviews

Grand Hyatt Hotel


600 East Market Street, San Antonio, TX 78205



From $162
See Rates




Rated High Luxury, smoke-free, full-service, Alamo hotel

Next to San Antonio Convention Center

24 floors, 1004 rooms - AAA 4 Diamonds

Heated outdoor swimming pool - 24-hour fitness center

Restaurant - lounge - room service

Free Internet in room

Parking costs $25 per night

Pet-friendly hotel - allows pets up to 50 pounds, 2 pets per room - $100 per stay pet fee.

- Sep 2013 Most Recent Guest Review

"I always have a nice stay at this hotel, but this time the pillows smelled bad. I had to ask for replacements twice."

TripAdvisor Traveler Rating:


Based on 1966 reviews

Read Recent Reviews

Wyndham Garden Hotel Museum Reach


103 9th Street, San Antonio, TX 78215



From $168
See Rates




Rated Average Upper-midscale, smoke-free hotel

Located in the north side of downtown San Antonio

4 floors, 131 rooms and suites

Outdoor swimming pool - exercise room

Restaurant - lounge

Restaurant open for breakfast and lunch only

Free Internet in room

Parking costs $16 per night

Pet-friendly hotel - $25 per night fee for each pet.

- Jul 2014 Most Recent Guest Review

"Convenient to Hwy. 281 and the River Walk, but far enough from the tourist area. The hotel was elegant and the furnishings were nice, but the mattress wasn't comfortable and I didn't sleep well. The employees were pleasant and courteous. The on-site restaurant was expensive, so we ate out. No continental breakfast, and the in-room snack prices were exorbitant. Not a hotel for the frugal."

TripAdvisor Traveler Rating:


Based on 394 reviews

Read Recent Reviews

Staybridge Suites Airport


66 Loop 410, San Antonio, TX 78216



From $169
See Rates




Rated Very High Upscale, all-suite, extended-stay hotel

1 mile from San Antonio Airport

6 miles north of downtown San Antonio

9 floors, 136 suites

Free shuttle to San Antonio Airport

Heated outdoor rooftop swimming pool - 24-hour exercise room

Kitchen in every suite

Free hot breakfast buffet

Free Internet in room

Free parking

Pet-friendly hotel - allows pets up to 35 pounds - $75 per stay pet fee up to 6 nights - maximum $150 per stay pet fee.

- Sep 2013

TripAdvisor Traveler Rating:


Based on 138 reviews

Read Recent Reviews

Residence Inn by Marriott Airport


1014 Loop 410, San Antonio, TX 78209



From $169
See Rates




Rated High Upscale, smoke-free, all-suite, extended-stay hotel

East side of San Antonio Airport

3 floors, 120 suites - elevator

Free shuttle to San Antonio Airport 7 AM-5 AM

Outdoor swimming pool - 24-hour fitness center

Kitchen in every suite

Free hot breakfast buffet

Free Internet in room

Free parking

Pet-friendly hotel - $100 per stay pet fee.

- Sep 2013

TripAdvisor Traveler Rating:


Based on 114 reviews

Read Recent Reviews

Staybridge Suites Six Flags Fiesta Northwest


6919 North Loop 1604 West, San Antonio, TX 78249



From $170
See Rates




Rated Very High Upscale, smoke-free, all-suite, extended-stay hotel

Near Six Flags San Antonio

4 floors; 120 studio, 1-bedroom,

and 2-bedroom suites

Outdoor swimming pool - 24-hour fitness center

Kitchen in every suite

Free hot breakfast buffet

Free Internet in room

Free parking

Pet-friendly hotel - $150 pet fee if staying 7 nights or more - $75 pet fee if staying fewer than 7 nights.

- Sep 2013

TripAdvisor Traveler Rating:


Based on 163 reviews

Read Recent Reviews

Drury Plaza Hotel


105 South Saint Mary, San Antonio, TX 78205



From $171
See Rates




Rated Very High Midscale, smoke-free, River Walk hotel

23 floors, 380 rooms and suites

Heated indoor swimming pool - outdoor rooftop swimming pool

24-hour exercise room

Microwave and refrigerator in every room

Free hot breakfast buffet

Free Internet in room

Valet parking only - $22 per night

Pet-friendly hotel - allows up to 2 pets per room - $15 per night pet fee.

- May 2015 Most Recent Guest Review

"Great service. We really enjoyed the free meals, and the food was awesome. Enjoyed our stay at this hotel."

TripAdvisor Traveler Rating:


Based on 2112 reviews

Read Recent Reviews

Emily Morgan Hotel


705 East Houston Street, San Antonio, TX 78205



From $179
See Rates




Rated Very High Upscale, smoke-free, full-service, Alamo hotel

A DoubleTree by Hilton Hotel

13 floors, 177 rooms and suites

Free shuttle to attractions within 2-mile radius

Outdoor swimming pool - 24-hour exercise room

Restaurant - lounge - room service

Free Internet in room

Valet parking only - $30 per night

Pet-friendly hotel - allows pets up to 50 pounds, 2 pets per room - $50 per stay pet fee.

- May 2015

TripAdvisor Traveler Rating:


Based on 932 reviews

Read Recent Reviews

Residence Inn by Marriott Stone Oak


1115 North Loop 1604 East, San Antonio, TX 78258



From $179
See Rates




Rated High Upscale, smoke-free, all-suite, extended-stay hotel

Located 8 miles North of San Antonio Airport

4 floors, 88 suites

Heated outdoor swimming pool open in summer

Fitness center

24-hour business center

Kitchen in every suite

Free hot breakfast buffet

Free Internet in room

Free parking

Pet-friendly hotel - allows up to 2 pets per room - $106 per stay pet fee.

- Sep 2013

TripAdvisor Traveler Rating:


Based on 88 reviews

Read Recent Reviews

Drury Inn & Suites Riverwalk


201 North St Mary's Street, San Antonio, TX 78205



From $180
See Rates




Rated Very High Midscale, smoke-free, River Walk hotel

7 floors, 150 rooms and suites

Outdoor rooftop swimming pool - 24-hour exercise room

Microwave and refrigerator in every room

Free hot breakfast buffet

Free Internet in room

Parking costs $16 per night

Pet-friendly hotel - allows up to 2 pets per room - $15 per night pet fee.

- May 2015

TripAdvisor Traveler Rating:


Based on 1151 reviews

Read Recent Reviews

Hotel Havana River Walk


1015 Navarro Street, San Antonio, TX 78205



From $188
See Rates




Rated Very High Midscale, smoke-free hotel
Across street from River Walk

3 floors, 27 rooms - elevator

No swimming pool

Restaurant - lounge - room service

Free Internet in room

Parking costs $17 per night

Pet-friendly hotel - $25 per stay pet fee.

- Sep 2013

TripAdvisor Traveler Rating:


Based on 262 reviews

Read Recent Reviews

Home2 Suites by Hilton Riverwalk


603 Navarro Street, San Antonio, TX 78205



From $189
See Rates




Rated High Midscale, all-suite hotel near River Walk

14 floors, 128 suites

Heated indoor swimming pool

24-hour fitness center

Kitchen in every suite

Free continental breakfast

Free Internet in room

Valet parking only - $23 per night

Pet-friendly hotel - allows pets up to 75 pounds - $75 per stay pet fee.

- Sep 2013 Most Recent Guest Review

"Walk to the Majestic Theater and River Walk. The hotel staff was accommodating."

TripAdvisor Traveler Rating:


Based on 605 reviews

Read Recent Reviews

Drury Inn & Suites Airport


95 NE Loop 410, San Antonio, TX 78216



From $190
See Rates




Rated High Midscale, smoke-free hotel

One-half mile from San Antonio Airport

About 10 miles north of downtown San Antonio

7 floors, 274 rooms and suites

Free shuttle to San Antonio Airport

Outdoor swimming pool - exercise room

Microwave and refrigerator in every room

Free hot breakfast buffet

Free Internet in room

Free parking

Free park and fly up to 7 nights only

Pet-friendly hotel - allows up to 2 pets per room - $15 per night pet fee.

- May 2015 Most Recent Guest Review

"Excellent hotel. I had a pleasant stay and have no complaints."

TripAdvisor Traveler Rating:


Based on 236 reviews

Read Recent Reviews

Hotel Contessa


306 West Market Street, San Antonio, TX 78205



From $192
See Rates




Rated Very High Upscale, smoke-free, all-suite, full-service, River Walk hotel

12 floors, 265 1-bedroom suites - AAA 4 Diamonds

Outdoor rooftop swimming pool - 24-hour exercise room

Restaurant - lounge - room service

Full-service spa

Free Internet in room

Valet parking only - $30 per night

Pet-friendly hotel - allows pets up to 40 pounds - $50 per night fee for each pet.

- Oct 2014 Most Recent Guest Review

"Great hotel stay."

TripAdvisor Traveler Rating:


Based on 2443 reviews

Read Recent Reviews

La Quinta Inn & Suites Convention Center


303 Blum Street, San Antonio, TX 78205



From $199
See Rates




Rated High Midscale hotel 2 blocks south of Alamo

Short walk to convention center

Across street from Riverwalk

15 floors, 348 rooms and suites

Outdoor swimming pool - 24-hour fitness center

Lounge

24-hour business center

Microwave and refrigerator in every room

Free continental breakfast

Free Internet in room

Parking costs $21 per night

Pet-friendly hotel - no pet fee.

- Sep 2013 Most Recent Guest Review

"The hotel was quiet, and I had an enjoyable, relaxing stay. The parking fee was a surprise, though."

TripAdvisor Traveler Rating:


Based on 581 reviews

Read Recent Reviews

Sheraton Gunter Hotel


205 East Houston Street, San Antonio, TX 78205



From $229
See Rates




Rated High Upscale, smoke-free, downtown San Antonio hotel

One and a half blocks from River Walk - not on water

12 floors, 322 rooms - AAA 4 Diamonds

Heated outdoor swimming pool - 24-hour fitness center

Lounge - room service

Internet access costs $10 per night

Valet parking only - $31 per night

Pet-friendly hotel - allows dogs up to 50 pounds - no pet fee.

- Sep 2013

TripAdvisor Traveler Rating:


Based on 296 reviews

Read Recent Reviews

St Anthony Hotel


300 East Travis Street, San Antonio, TX 78205



From $239
See Rates




Rated Very High Upper-midscale, smoke-free, full-service hotel near River Walk

10 floors, 352 rooms and suites

Heated outdoor swimming pool

24-hour fitness center

Restaurant - lounge - room service

Free Internet in room

Parking costs $22 per night

Pet-friendly hotel - allows dogs and cat up to 50 pounds only, 2 pets per room - $50 per stay pet fee.

- Jul 2014

TripAdvisor Traveler Rating:


Based on 32 reviews

Read Recent Reviews

Westin Riverwalk Hotel


420 Market Street, San Antonio, TX 78205



From $239
See Rates




Rated Very High Upscale, smoke-free, full-service, River Walk hotel

14 floors, 473 rooms

AAA 4 Diamonds

Heated outdoor swimming pool open all year

24-hour fitness center

Restaurant - lounge - 24-hour room service

Internet access costs $17 per night

Valet parking only - $35 per night

Pet-friendly hotel - allows dogs up to 40 pounds - dogs cannot be left alone in room - no pet fee.

- Sep 2013

TripAdvisor Traveler Rating:


Based on 3182 reviews

Read Recent Reviews

Hyatt Regency Hotel Riverwalk


123 Losoya Street, San Antonio, TX 78205



From $289
See Rates




Rated High Upscale, smoke-free, full-service, River Walk hotel

16 floors, 632 rooms - AAA 4 Diamonds

Heated outdoor rooftop swimming pool

24-hour fitness center

Restaurant - lounge - room service

Free Internet in room

Parking costs $28 per night

Pet-friendly hotel - allows pets up to 50 pounds, 2 pets per room - $100 per stay pet fee.

- Sep 2013 Most Recent Guest Review

"Hotel was clean. Breakfast and coffee were overpriced. My stay was great."

TripAdvisor Traveler Rating:


Based on 1904 reviews

Read Recent Reviews

Omni La Mansion del Rio Hotel


112 College Street, San Antonio, TX 78205



From $299
See Rates




Rated Very High Upscale, smoke-free, full-service, River Walk hotel

Hotel overlooks the historic Paseo del Rio

7 floors, 338 rooms and suites - AAA 4 Diamonds

Heated outdoor swimming pool

Restaurant - lounge - room service

Internet access costs $10 per night

Valet parking only - $35 per night

Pet-friendly hotel - allows pets up to 25 pounds - $50 per stay pet fee.

- Sep 2013

TripAdvisor Traveler Rating:


Based on 2492 reviews

Read Recent Reviews

Mokara Hotel and Spa


212 West Crockett Street, San Antonio, TX 78205



From $319
See Rates




Rated Very High Luxury, smoke-free, full-service, River Walk hotel

7 floors, 99 rooms - AAA 4 Diamonds, Forbes 4 Stars

Heated rooftop swimming pool - 24-hour fitness center

Restaurant - lounge - 24-hour room service

Rooftop cafe

Full-service spa

Free Internet in room

Valet parking only - $35 per night

Pet-friendly hotel - $50 per stay pet fee.

- Sep 2013

TripAdvisor Traveler Rating:


Based on 1023 reviews

Read Recent Reviews

Hyatt Regency Hill Country Resort & Spa


9800 Hyatt Resort Drive, San Antonio, TX 78251



From $324
See Rates




Rated Very High Upscale, full-service, golf resort near SeaWorld

4 floors, 500 rooms - AAA 4 Diamonds

Outdoor swimming pool - 24-hour fitness center

3 restaurants - lounge - room service

Full-service spa

Free Internet in room

Free parking

Pet-friendly hotel - Pet-friendly hotel - $300 pet fee if staying 7 nights or more - $150 pet fee if staying fewer than 7 nights.

- Sep 2013

Warning: This hotel charges a resort fee of $26 per night - includes parking. - Oct 2015

TripAdvisor Traveler Rating:


Based on 1485 reviews

Read Recent Reviews

Hotel Emma


136 East Grayson, San Antonio, TX 78215



From $336
See Rates




Rated Very High Luxury, smoke-free, full-service, downtown hotel near US 281

1.5 miles from Municipal Auditorium

7 floors, 146 rooms and suites

Heated outdoor swimming pool - exercise room

Restaurant - lounge - room service

Free Internet in room

Free parking

Pet-friendly hotel - allows pets up to 50 pounds - $100 per stay fee for each pet.

- Jan 2016

TripAdvisor Traveler Rating:


Based on 40 reviews

Read Recent Reviews

Super 8 Hotel Downtown


1614 North St Mary's Street, San Antonio, TX 78215



From $39
See Rates




Rated Very Low – Not Recommended Cheap motel on north side of downtown San Antonio

Located 2 blocks from The Riverwalk

2 floors, 62 rooms - no elevator

Outdoor swimming pool

Free continental breakfast

Free Internet in room

Free parking

Pet-friendly motel - $25 per night fee for each pet.

- Sep 2013

TripAdvisor Traveler Rating:


Based on 125 reviews

Read Recent Reviews

Rodeway Inn Six Flags


19793 I-10 West, San Antonio, TX 78257



From $45
See Rates




Rated Very Low – Not Recommended Cheap hotel near Six Flags San Antonio and Camp Bullis

Also near University of Texas San Antonio

2 floors, 76 rooms - no elevator

Outdoor swimming pool

Free continental breakfast

Free Internet in room

Free parking

Pet-friendly hotel - allows pets up to 25 pounds - $10 per night fee for each pet.

- Sep 2013 Most Recent Guest Review

"The hotel staff was nice, helpful, and accommodating."

TripAdvisor Traveler Rating:


Based on 20 reviews

Read Recent Reviews

Knights Inn South


5530 I-10 East, San Antonio, TX 78219



From $48
See Rates




Rated Very Low – Not Recommended Cheap motel near AT&T Center and I-10 at I-410

2 floors, 134 rooms - no elevator

Outdoor swimming pool open in summer

Microwave and refrigerator in every room

Free Internet in room

Free parking

Pet-friendly motel - $15 per night fee for each pet.

- Sep 2013

TripAdvisor Traveler Rating:


Based on 12 reviews

Read Recent Reviews

Days Inn Windcrest


9401 I-35 North, San Antonio, TX 78233



From $51
See Rates




Rated Very Low – Not Recommended Cheap motel near Randolph AFB

Also near Cowboys Dancehall

5 miles from San Antonio Airport

2 floors, 62 rooms and suites - no elevator

Outdoor swimming pool open in summer

Free continental breakfast

Free Internet in room

Free parking

Pet-friendly hotel - allows pets up to 40 pounds - $20 per night fee for each pet.

- May 2015 Most Recent Guest Review

"Conveniently located, with the Loop on one side and train tracks on the other. The motel was old and needed work, but nothing unexpected considering the price. The front desk clerk was accommodating."

TripAdvisor Traveler Rating:


Based on 96 reviews

Read Recent Reviews

Extended Stay America Hotel Airport


1015 Central Parkway South, San Antonio, TX 78232



From $54
See Rates




Rated Very Low – Not Recommended Budget, all-suite, extended-stay hotel

3 miles north of San Antonio Airport

10 miles north of downtown San Antonio

2 floors, 153 studio suites - no elevator

No swimming pool

Kitchen in every studio

Free continental breakfast

Free Internet in room

Free parking

Pet-friendly hotel - allows up to 2 pets per room - $25 per night fee for each pet - $150 maximum per stay per pet fee.

- Jun 2015

TripAdvisor Traveler Rating:


Based on 80 reviews

Read Recent Reviews

Quality Inn


10815 I-35 North, San Antonio, TX 78230



From $58
See Rates




Rated Very Low – Not Recommended Midscale hotel 9 miles west of Randall AFB

2 floors, 75 rooms - no elevator

Outdoor swimming pool open in summer

24-hour fitness center

Microwave and refrigerator in every room

Free continental breakfast

Free Internet in room

Free parking

Pet-friendly hotel - $20 per night fee for each pet.

- Sep 2013

TripAdvisor Traveler Rating:


Based on 38 reviews

Read Recent Reviews

Hallmark Inn & Suites


6370 I-35, San Antonio, TX 78218



From $60
See Rates




Rated Very Low – Not Recommended Cheap motel 5.5 miles northeast of Fort Sam Houston

3 floors, 88 rooms and suites - elevator

Outdoor swimming pool

Free continental breakfast

Free Internet in room

Free parking

Pet-friendly motel - allows dogs only - $15 per night pet fee.

- Sep 2013

TripAdvisor Traveler Rating:


Based on 9 reviews

Read Recent Reviews

Red Roof Inn Lackland


6861 West Old US Highway 90, San Antonio, TX 78227



From $62
See Rates




Rated Very Low – Not Recommended Cheap, smoke-free motel near Lackland AFB

2 floors, 156 rooms - no elevator

Outdoor swimming pool - 24-hour fitness center

Microwave and refrigerator in every room

Free continental breakfast

Free Internet in room

Free parking

Pet-friendly motel - allows 1 pet per room - no pet fee.

- Sep 2013 Most Recent Guest Review

"I had a horrible stay at this motel. The bedsheets smelled bad, and my son found a bone in his bed. We didn't stay."

TripAdvisor Traveler Rating:


Based on 100 reviews

Read Recent Reviews

Howard Johnson Hotel


6901 I-10 West, San Antonio, TX 78213



From $63
See Rates




Rated Low – Not Recommended Midscale, smoke-free, all-suite hotel

Near Methodist Hospital and I-10 at I-410

2 floors, 73 suites - no elevator

Outdoor swimming pool - fitness center

Microwave and refrigerator in every room

Free hot breakfast buffet

Free Internet in room

Free parking

Pet-friendly hotel - $25 per night fee for each pet.

- Sep 2013 Most Recent Guest Review

"I was disappointed that the hotel breakfast wasn't available at 6:30 AM since I had an early appointment."

TripAdvisor Traveler Rating:


Based on 327 reviews

Read Recent Reviews

Hawthorn Suites by Wyndham


13101 East Loop 1604 North, San Antonio, TX 78233



From $67
See Rates




Rated Low – Not Recommended Midscale, smoke-free, all-suite, extended-stay motel

Near Randolph AFB

2 floors, 102 studio to 2-bedroom suites - no elevator

Outdoor swimming pool - 24-hour exercise room

Kitchen in every suite

Free hot breakfast buffet

Free Internet in room

Free parking

Pet-friendly motel - $35 pet fee for 1st night - $10 fee for each night thereafter.

- Sep 2014 Most Recent Guest Review

"Good location and great rates, but don't expect quality or cleanliness. The hotel room had many issues, including the fact that it was a pet room and I'm allergic. No heat, and I was unable to turn the shower on. Once I could, the water dripped. The hair dryer sucked up my hair. It was replaced, and the heater was fixed. The carpet was filthy, and there was food in the cabinet from the previous guest. Only 2 glasses in the kitchen. Friendly employees. Nice breakfast. I expected better."

TripAdvisor Traveler Rating:


Based on 223 reviews

Read Recent Reviews

Knights Inn AT&T Center


4039 East Houston Street, San Antonio, TX 78220



From $68
See Rates




Rated Very Low – Not Recommended Cheap motel near AT&T Center

2 floors, 120 rooms - no elevator

Outdoor swimming pool

Free continental breakfast

Free Internet in room

Free parking

Pet-friendly motel - allows pets up to 75 pounds - $50 per stay fee for each pet.

- Jul 2015

TripAdvisor Traveler Rating:


Based on 125 reviews

Read Recent Reviews

Travelodge Downtown


1122 South Laredo Street, San Antonio, TX 78204



From $68
See Rates




Rated Very Low – Not Recommended Cheap, smoke-free, downtown motel near Arts District

2 floors, 50 rooms - no elevator

Outdoor swimming pool open in summer - exercise room

Microwave and refrigerator in every room

Free continental breakfast

Free Internet in room

Free parking

Pet-friendly motel - allows up to 2 pets per room - $10 per night fee for each pet.

- Jan 2016

TripAdvisor Traveler Rating:


Based on 26 reviews

Read Recent Reviews

La Quinta Inn SeaWorld


7134 Loop 410, San Antonio, TX 78238



From $75
See Rates




Rated Very Low – Not Recommended Midscale motel near Ingram Park Mall

5 miles east of SeaWorld - near Lackland AFB

3 floors, 193 rooms and suites - elevator

Outdoor swimming pool open in summer

Free continental breakfast

Free Internet in room

Free parking

Pet-friendly motel - no pet fee.

- Sep 2013 Most Recent Guest Review

"The room was never cleaned during our 5-day stay. We had to ask for clean towels and toilet paper, and the bedsheets were never changed. Don't stay at this motel."

TripAdvisor Traveler Rating:


Based on 294 reviews

Read Recent Reviews

Super 8 Hotel I-10


222 South W.W. White Road, San Antonio, TX 78219



From $90
See Rates




Rated Low – Not Recommended Cheap motel near AT&T Center

2 floors, 54 rooms and suites - no elevator

Outdoor swimming pool open in summer

Microwave and refrigerator in every room

Free continental breakfast

Free Internet in room

Free parking

Pet-friendly motel - allows pets up to 50 pounds, 2 pets per room - $10 per night fee for each pet.

- Sep 2013 Most Recent Guest Review

"Bathtub was dirty, and no towels or washcloths were provided. Check-in clerk was great, even gave us a map of the area."

TripAdvisor Traveler Rating:


Based on 111 reviews

Read Recent Reviews

Red Roof Inn SeaWorld


6880 Northwest Loop 410, San Antonio, TX 78238



From $90
See Rates




Rated Low – Not Recommended Cheap hotel near Ingram Park Mall

5 miles east of SeaWorld

3 floors, 123 rooms - elevator

Heated outdoor swimming pool

Free Internet in room

Free parking

Pet-friendly hotel - no pet fee.

- Sep 2013 Most Recent Guest Review

"The motel staff wasn't organized; we were given a room that hadn't been serviced. We were given another room immediately. Otherwise, it was a nice place to stay, and the room was clean."

TripAdvisor Traveler Rating:


Based on 99 reviews

Read Recent Reviews

Red Roof Inn I-10 East


4403 I-10, San Antonio, TX 78219



From $126
See Rates




Rated Very Low – Not Recommended Cheap motel near AT&T Center

Also near Fort Sam Houston

2 floors, 118 rooms - no elevator

Outdoor swimming pool open in summer

24-hour fitness center

Microwave and refrigerator in every room

Free continental breakfast

Free Internet in room

Free parking

Pet-friendly motel - allows 1 pet per room - no pet fee.

- Sep 2013

TripAdvisor Traveler Rating:


Based on 84 reviews

Read Recent Reviews

Travelodge AT&T Center


3939 East Houston Street, San Antonio, TX 78220



From $135
See Rates




Rated Very Low – Not Recommended Cheap motel near AT&T Center

2 floors, 60 rooms - no elevator

Outdoor swimming pool

Microwave and refrigerator in every room

Free continental breakfast

Free Internet in room

Free parking

Pet-friendly motel - $20 per night fee for each pet.

- Sep 2013 Most Recent Guest Review

"Lousy motel. Room smelled like smoke. Checkout time of 11 AM was too early. Continental breakfast was cereal and milk, and the coffee machine didn't work. Never again.."

TripAdvisor Traveler Rating:


Based on 97 reviews

Read Recent Reviews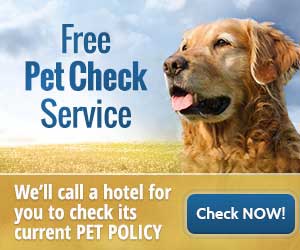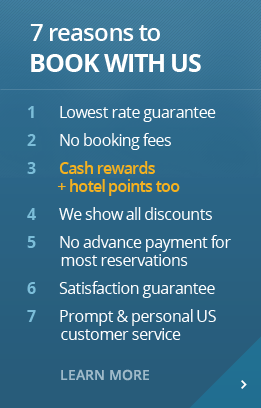 San Antonio Hotel Tips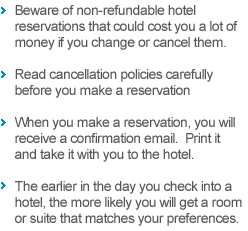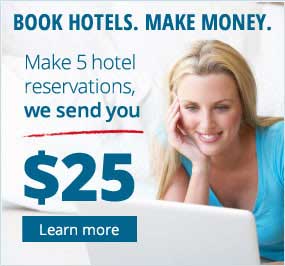 HotelGuides.com
Pet-Friendly Hotels near
San Antonio


Elmendorf TX Pet-Friendly Hotels
16 miles


Selma TX Pet-Friendly Hotels
16 miles


Schertz TX Pet-Friendly Hotels
17 miles


Lytle TX Pet-Friendly Hotels
23 miles


Floresville TX Pet-Friendly Hotels
29 miles


New Braunfels TX Pet-Friendly Hotels
30 miles