Pet-Friendly Hotels in Greensboro, NC
---
Looking for a place to stay in Greensboro with your pet? Then use this pet-friendly accommodations guide to learn about Greensboro hotels and motels that allow dogs and other pets.

Hotel pet policies change frequently. To make sure your pet will be accepted by a hotel, use our free pet check service.

You may also want to visit our complete guide to all Greensboro hotels.
Best value hotels are listed first. These are good hotels that cost less than other good hotels.

Suburban Extended Stay Hotel


6009 Landmark Center Blvd, Greensboro, NC 27407



From $30
See Rates




Rated Average Budget, all-suite, extended-stay motel

Near I-40 at Wendover Avenue

3 floors, 133 suites - elevator

No swimming pool

Kitchen in every suite

Free Internet in room

Free parking

Pet-friendly motel - allows pets up to 25 pounds - $25 per night pet fee - $150 maximum per stay pet fee.

- Nov 2013 Most Recent Guest Review

"The room was clean and kept that way, but it was too dark; I had to huddle around the lamps. Friendly, helpful staff. Breakfast was minimal unless you like biscuits and gravy. Good parking. Ask for a room that doesn't face the highway."

TripAdvisor Traveler Rating:


Based on 74 reviews

Read Recent Reviews

Red Roof Inn Airport


615 South Regional Road, Greensboro, NC 27409



From $50
See Rates




Rated High Cheap motel 6 miles south of Greensboro Airport

2 floors, 112 rooms - no elevator

AAA 2 Diamonds

No swimming pool

Microwave and refrigerator in every room

Free continental breakfast

Free Internet in room

Free parking

Pet-friendly motel - no pet fee.

- Nov 2013 Most Recent Guest Review

"A pleasant motel stay. The room was small but adequate for a short stay. Had coffee and a hair dryer. The TV didn't work."

TripAdvisor Traveler Rating:


Based on 144 reviews

Read Recent Reviews

Super 8 Hotel I-85


204 Seneca Road, Greensboro, NC 27406



From $51
See Rates




Rated Average Cheap motel near I-85, South Elm-Eugene Street

2 floors, 50 rooms - no elevator

No swimming pool

Microwave and refrigerator in every room

Free continental breakfast

Free Internet in room

Free parking

Pet-friendly motel - pets allowed in 2 pet rooms - $25 per stay fee for each pet.

- Nov 2013 Most Recent Guest Review

"Cheap hotel, but my room was clean and comfortable. Had an iron, but no ironing board. No pen or notepad. Needed a grab bar in the bathroom. I had to go to the front desk twice because of problems with the key card. I'd stay again if I were traveling alone."

TripAdvisor Traveler Rating:


Based on 93 reviews

Read Recent Reviews

Studio 6 Extended Stay Hotel


2000 Veasley Street, Greensboro, NC 27407



From $55
See Rates




Rated Average Cheap motel near Greensboro Coliseum

2 floors, 128 rooms and suites - no elevator

Outdoor swimming pool open in summer

Exercise room

Microwave and refrigerator in every room

Internet access costs $5 per stay

Free parking

Pet-friendly motel - allows up to 2 pets per room - $10 per night fee for each pet - $50 maximum per stay fee for each pet.

- Nov 2013

TripAdvisor Traveler Rating:


Based on 38 reviews

Read Recent Reviews

Red Roof Inn Coliseum


2101 West Meadowview Road, Greensboro, NC 27403



From $59
See Rates




Rated Average Cheap motel near Greensboro Coliseum

2 floors, 108 rooms - no elevator

No swimming pool

Free Internet in room

Free parking

Pet-friendly motel - allows 1 pet per room - no pet fee.

- Nov 2013 Most Recent Guest Review

"I asked for a 1st floor room since I'm handicapped, but we were given a motel room on the 2nd floor. We arrived with perishable food, but there was no refrigerator or microwave in the room. The phone didn't work. Despite the problems, we made the best of the situation."

TripAdvisor Traveler Rating:


Based on 175 reviews

Read Recent Reviews

Sleep Inn Airport


7 Sharps Airpark Court, Greensboro, NC 27409



From $61
See Rates




Rated Average Midscale hotel 6 miles southwest of Greensboro Airport

Near I-40

7 floors, 116 rooms

Free shuttle to Greensboro Airport 4:30 AM-12 AM

Outdoor swimming pool open in summer

Free hot breakfast buffet

Free Internet in room

Free parking

Pet-friendly hotel - allows pets up to 25 pounds, 2 pets per room - $20 per night fee for each pet.

- Nov 2013 Most Recent Guest Review

"Nice hotel stay overall, but the day clerks weren't friendly or welcoming."

TripAdvisor Traveler Rating:


Based on 125 reviews

Read Recent Reviews

Best Western Plus Windsor Inn & Suites


2006 Veasley Street, Greensboro, NC 27407



From $63
See Rates




Rated High Upper-midscale, smoke-free hotel

Near Greensboro Coliseum

3 floors, 76 rooms and suites - elevator

Outdoor swimming pool - exercise room

Microwave and refrigerator in every room

Free hot breakfast buffet

Free Internet in room

Free parking

Pet-friendly hotel - allows pets up to 50 pounds - $20 per night pet fee.

- Nov 2013 Most Recent Guest Review

"Good, clean hotel with competent personnel. Stay here; you'll enjoy it."

TripAdvisor Traveler Rating:


Based on 275 reviews

Read Recent Reviews

Quality Inn & Suites Airport


7067 Albert Pick Road, Greensboro, NC 27409



From $68
See Rates




Rated Average Midscale hotel near Greensboro Airport

2 floors, 150 rooms and suites - elevator

Heated indoor swimming pool - exercise room

Free continental breakfast

Free Internet in room

Free parking

Pet-friendly hotel - allows pets up to 50 pounds - $25 per stay fee for each pet.

- Apr 2014

TripAdvisor Traveler Rating:


Based on 108 reviews

Read Recent Reviews

Extended Stay America Hotel Airport


7617 Thorndike Road, Greensboro, NC 27409



From $68
See Rates




Rated Average Budget, all-suite, extended-stay hotel

7 miles southwest of Greensboro Airport

4 floors, 84 suites

Outdoor swimming pool open in summer - exercise room

Kitchen in every suite

Free continental breakfast

Free Internet in room

Free parking

Pet-friendly hotel - $25 per night pet fee - $150 maximum per stay pet fee.

- Jul 2015

TripAdvisor Traveler Rating:


Based on 22 reviews

Read Recent Reviews

Best Western Plus Greensboro Airport Hotel


7800 National Service Road, Greensboro, NC 27409



From $72
See Rates




Rated High Upper-midscale, smoke-free hotel

6 miles south of Greensboro Airport

4 floors, 61 rooms and suites

Free 24-hour shuttle to Greensboro Airport

Outdoor swimming pool - exercise room

Microwave and refrigerator in every room

Free hot breakfast buffet

Free Internet in room

Free parking

Pet-friendly hotel - $25 per night pet fee.

- Nov 2013

TripAdvisor Traveler Rating:


Based on 187 reviews

Read Recent Reviews

Howard Johnson Inn


2004 Veasley Street, Greensboro, NC 27407



From $72
See Rates




Rated Average Cheap motel near Greensboro Coliseum

Also near Four Seasons Town Centre

2 floors, 120 rooms - no elevator

Outdoor swimming pool - exercise room

Free continental breakfast

Free Internet in room

Free parking

Pet-friendly motel - $20 per night pet fee.

- Nov 2013

TripAdvisor Traveler Rating:


Based on 277 reviews

Read Recent Reviews

Clarion Inn Airport


415 Swing Road, Greensboro, NC 27409



From $72
See Rates




Rated Average Upper-midscale, full-service hotel

Near I-40 at Wendover Avenue

5 miles southeast of Greensboro Airport

4 floors, 193 rooms - AAA 3 Diamonds

Free 24-hour shuttle to Greensboro Airport

Outdoor swimming pool open in summer

Exercise room

Restaurant - lounge

Free Internet in room

Free parking

Pet-friendly hotel - allows 1 pet per room - $25 per stay pet fee.

- Nov 2013

TripAdvisor Traveler Rating:


Based on 145 reviews

Read Recent Reviews

La Quinta Inn & Suites


1201 Lanada Road, Greensboro, NC 27407



From $75
See Rates




Rated High Midscale, smoke-free hotel

Near I-40 at Wendover Avenue

6 floors, 131 rooms and suites - AAA 3 Diamonds

Free shuttle to Greensboro Airport 7 AM-9 PM

Heated outdoor swimming pool open in summer

Exercise room

Free continental breakfast

Free Internet in room

Free parking

Pet-friendly hotel - no pet fee.

- Nov 2013

TripAdvisor Traveler Rating:


Based on 323 reviews

Read Recent Reviews

Hawthorn Suites by Wyndham


7623 Thorndike Road, Greensboro, NC 27409



From $76
See Rates




Rated High Midscale, smoke-free, all-suite, extended-stay hotel

6 miles south of Greensboro Airport

3 floors, 122 studio to 2-bedroom suites - elevator

AAA 3 Diamonds

Free shuttle to attractions within 5-mile radius

No swimming pool

Exercise room

Microwave and refrigerator in every suite

Free hot breakfast buffet

Free Internet in room

Free parking

Pet-friendly hotel - allows pets up to 60 pounds - $15 pet fee for 1st night - $10 fee for each night thereafter - $150 maximum per stay pet fee.

- Oct 2014 Most Recent Guest Review

"Hotel was convenient to the airport and sightseeing. The room was just as described, and the employees were always pleasant and helpful. Breakfast was actually a real breakfast. Great place for an extended stay at a reasonable price."

TripAdvisor Traveler Rating:


Based on 407 reviews

Read Recent Reviews

Holiday Inn Express Hotel & Suites Airport


645 South Regional Road, Greensboro, NC 27409



From $80
See Rates




Rated Very High Midscale hotel near Greensboro Airport

4 floors, 95 rooms and suites

Free shuttle to Greensboro Airport

Outdoor swimming pool open in summer

Exercise room

Microwave and refrigerator in every room

Free hot breakfast buffet

Free Internet in room

Free parking

Pet-friendly hotel - allows pets up to 50 pounds - $50 per stay pet fee.

- Nov 2013

TripAdvisor Traveler Rating:


Based on 79 reviews

Read Recent Reviews

Comfort Suites Airport


7619 Thorndike Road, Greensboro, NC 27409



From $81
See Rates




Rated Very High Midscale, smoke-free, all-suite hotel

Near Greensboro Airport

5 floors, 113 suites

Free 24-hour shuttle to Greensboro Airport

Outdoor swimming pool open in summer - exercise room

Microwave and refrigerator in every suite

Free hot breakfast buffet

Free Internet in room

Free parking

Pet-friendly hotel - allows pets up to 80 pounds, 2 pets per room - $20 per night fee for each pet.

- Mar 2015

TripAdvisor Traveler Rating:


Based on 102 reviews

Read Recent Reviews

Baymont Inn & Suites


2001 Veasley Street, Greensboro, NC 27407



From $81
See Rates




Rated Average Midscale hotel near Greensboro Coliseum

Also near Four Seasons Town Centre

2 floors, 122 rooms and suites - no elevator

AAA 2 Diamonds

Outdoor swimming pool open in summer - exercise room

Free continental breakfast

Free Internet in room

Free parking

Pet-friendly hotel - $12 per night fee for each pet.

- May 2014 Most Recent Guest Review

"Clean hotel with nice rooms. Some guests were loud, but other than that it was a pleasant stay. The employees were friendly. Good breakfast, too."

TripAdvisor Traveler Rating:


Based on 479 reviews

Read Recent Reviews

Holiday Inn Express Wendover


4305 Big Tree Way, Greensboro, NC 27409



From $89
See Rates




Rated High Midscale, smoke-free hotel

Near I-40 at Wendover Avenue

Walking distance to Celebration Station

4 floors, 122 rooms

Outdoor swimming pool open in summer

Free hot breakfast buffet

Free Internet in room

Free parking

Pet-friendly hotel - allows up to 2 pets per room - $50 per stay pet fee.

- Nov 2013 Most Recent Guest Review

"The hotel was clean and classy-looking. The beds were super comfortable, and the bathroom was nice. Great stay."

TripAdvisor Traveler Rating:


Based on 145 reviews

Read Recent Reviews

Drury Inn & Suites


3220 Gate City Blvd, Greensboro, NC 27407



From $90
See Rates




Rated High Midscale hotel near Greensboro Coliseum

1 block from Four Seasons Town Centre

5 floors, 143 rooms and suites

Heated indoor swimming pool - outdoor pool

Exercise room

Microwave and refrigerator in every room

Free hot breakfast buffet

Free Internet in room

Free parking

Pet-friendly hotel - allows up to 2 pets per room - $15 per night pet fee.

- May 2015 Most Recent Guest Review

"A first-rate place. I highly recommend this hotel."

TripAdvisor Traveler Rating:


Based on 254 reviews

Read Recent Reviews

Comfort Inn


1103 Lanada Road, Greensboro, NC 27407



From $90
See Rates




Rated Average Midscale hotel near I-40 at Wendover Avenue

5 floors, 110 rooms and suites - AAA 3 Diamonds

Outdoor swimming pool - exercise room

Microwave and refrigerator in every room

Free hot breakfast buffet

Free Internet in room

Free parking

Pet-friendly hotel - allows pets up to 30 pounds, 2 pets per room - $25 per night fee for each pet.

- Nov 2013 Most Recent Guest Review

"Great location. The hotel room was nice, clean, and comfortable."

TripAdvisor Traveler Rating:


Based on 102 reviews

Read Recent Reviews

Holiday Inn Airport


6426 Burnt Poplar Road, Greensboro, NC 27409



From $104
See Rates




Rated High Upper-midscale, smoke-free, full-service hotel

7 miles south of Greensboro Airport

4 floors, 184 rooms

Free 24-hour shuttle to Greensboro Airport

Outdoor swimming pool open in summer

Exercise room

Restaurant - lounge - room service

Restaurant serves breakfast and dinner only

Free Internet in room

Free parking

Pet-friendly hotel - allows pets up to 50 pounds - $10 per night pet fee.

- Nov 2013 Most Recent Guest Review

"An OK hotel. The employees were nice."

TripAdvisor Traveler Rating:


Based on 84 reviews

Read Recent Reviews

Fairfield Inn by Marriott Airport


7615 Thorndike Road, Greensboro, NC 27409



From $106
See Rates




Rated Very High Midscale, smoke-free hotel

7 miles southwest of Greensboro Airport

5 floors, 80 rooms

Free shuttle to Greensboro Airport

Outdoor swimming pool open in summer

Free hot breakfast buffet

Free Internet in room

Free parking

Park and fly costs $10 per stay

Pet-friendly hotel - allows pets up to 40 pounds - $50 per stay fee for each pet.

- Sep 2015 Most Recent Guest Review

"Clean, comfortable room with all the amenities I needed. Friendly, professional hotel clerks. Cookies, fresh fruit, coffee, tea, and hot chocolate were always available. An excellent choice."

TripAdvisor Traveler Rating:


Based on 146 reviews

Read Recent Reviews

Home2 Suites Airport


7801 National Service Road, Greensboro, NC 27409



From $109
See Rates




Rated Very High Midscale, smoke-free, all-suite hotel

Near Greensboro Airport

5 floors, 95 studio to 1-bedroom suites

Indoor swimming pool - exercise room

Kitchen in every suite

Free continental breakfast

Free Internet in room

Free parking

Pet-friendly hotel - allows pets up to 40 pounds - $75 per stay pet fee.

- Sep 2014

TripAdvisor Traveler Rating:


Based on 160 reviews

Read Recent Reviews

Homewood Suites by Hilton


201 Centreport Drive, Greensboro, NC 27409



From $112
See Rates




Rated High Upscale, all-suite, extended-stay hotel

Near Greensboro Airport and I-40 at US 68

5 floors, 104 suites

Free 24-hour shuttle to Greensboro Airport

Outdoor swimming pool open in summer - exercise room

Kitchen in every suite

Free hot breakfast buffet

Free Internet in room

Free parking

Park and fly not allowed

Pet-friendly hotel - $100 per stay pet fee.

- Jan 2016

TripAdvisor Traveler Rating:


Based on 244 reviews

Read Recent Reviews

Residence Inn by Marriott Airport


7616 Thorndike Road, Greensboro, NC 27409



From $144
See Rates




Rated High Upscale, smoke-free, all-suite, extended-stay hotel

6 miles southwest of Greensboro Airport

4 floors, 116 suites

Free shuttle to Greensboro Airport 5 AM-10 PM, M-F

Shuttle runs 7 AM-10 PM, S-S

Heated indoor swimming pool - exercise room

Kitchen in every suite

Free hot breakfast buffet

Free Internet in room

Free parking

Pet-friendly hotel - allows pets up to 50 pounds - $100 per stay pet fee.

- Nov 2013

TripAdvisor Traveler Rating:


Based on 122 reviews

Read Recent Reviews

Grandover Resort


1000 Club Road, Greensboro, NC 27407



From $179
See Rates




Rated High Upscale, smoke-free, full-service, golf resort

Near Wet 'n Wild Emerald Pointe

12 floors, 247 rooms and suites - AAA 4 Diamonds

Heated indoor swimming pool - outdoor pool

Fitness center - golf course - tennis court

3 restaurants - 2 lounges - room service

Full-service spa

Free Internet in room

Free parking

Pet-friendly hotel - $50 per night fee for each pet.

- Nov 2013

TripAdvisor Traveler Rating:


Based on 290 reviews

Read Recent Reviews

Extended Stay America Hotel


4317 Big Tree Way, Greensboro, NC 27409



From $45
See Rates




Rated Low – Not Recommended Budget, all-suite, extended-stay motel

Near I-40 at Wendover Avenue

3 floors, 129 suites - no elevator

No swimming pool

Kitchen in every suite

Free continental breakfast

Free Internet in room

Free parking

Pet-friendly motel - $25 per night pet fee - $150 maximum per stay pet fee.

- Jul 2015 Most Recent Guest Review

"Quiet, peaceful area. The bed was comfortable, and the front desk clerk was friendly and efficient. I'd absolutely stay at this motel again."

TripAdvisor Traveler Rating:


Based on 38 reviews

Read Recent Reviews

Regency Inn & Suites


2701 North Ohenry Blvd, Greensboro, NC 27405



From $47
See Rates




Rated Very Low – Not Recommended Cheap, highway motel near US 29

4 miles northeast of downtown Greensboro

Single-story, 42 rooms

No swimming pool

Free Internet in room

Free parking

Pet-friendly motel - allows small pets only - $10 per night fee for each pet.

- Nov 2013 Most Recent Guest Review

"I had a horrible experience. Don't stay at this motel."

TripAdvisor Traveler Rating:


Based on 5 reviews

Read Recent Reviews

Econo Lodge & Suites I-85


120 Seneca Road, Greensboro, NC 27406



From $50
See Rates




Rated Very Low – Not Recommended Cheap motel near I-85, South Elm-Eugene Street

2 floors, 115 rooms and suites - no elevator

No swimming pool

Free continental breakfast

Free Internet in room

Free parking

Pet-friendly motel - allows pets up to 25 pounds, 2 pets per room - $25 per stay fee for each pet.

- Aug 2015

Warning: This hotel did not put a guest in the type of room that was reserved. - Apr 2015

Most Recent Guest Review

"This motel was horrible. There were bugs all over the beds, so we didn't stay."

TripAdvisor Traveler Rating:


Based on 49 reviews

Read Recent Reviews

Extended Stay America Hotel Wendover


1705 Stanley Road, Greensboro, NC 27407



From $50
See Rates




Rated Very Low – Not Recommended Budget, all-suite, extended-stay hotel

Near I-40 at Wendover Avenue

3 floors, 72 studio suites - no elevator

Outdoor swimming pool open in summer

Kitchen in every studio

Free continental breakfast

Free Internet in room

Free parking

Pet-friendly hotel - only 1 pet per room - $25 per night pet fee - $150 maximum per stay pet fee.

- Jun 2015

TripAdvisor Traveler Rating:


Based on 46 reviews

Read Recent Reviews

Days Inn Airport


501 South Regional Road, Greensboro, NC 27409



From $64
See Rates




Rated Very Low – Not Recommended Cheap motel 6 miles south of Greensboro Airport

Off of I-40 at Exit 210

2 floors, 116 rooms - no elevator

Outdoor swimming pool open in summer

Free continental breakfast

Free Internet in room

Free parking - truck parking

Pet-friendly motel - allows small pets only - no pet fee.

- Oct 2015

TripAdvisor Traveler Rating:


Based on 139 reviews

Read Recent Reviews

Super 8 Hotel Coliseum


2108 West Meadowview Road, Greensboro, NC 27403



From $71
See Rates




Rated Very Low – Not Recommended Cheap hotel near Four Seasons Town Centre

Also near Greensboro Coliseum

3 floors, 60 rooms and suites - no elevator

No swimming pool

Microwave and refrigerator in every room

Free continental breakfast

Free Internet in room

Free parking

Pet-friendly hotel - allows pets up to 25 pounds - $15 per night fee for each pet.

- Nov 2013

TripAdvisor Traveler Rating:


Based on 65 reviews

Read Recent Reviews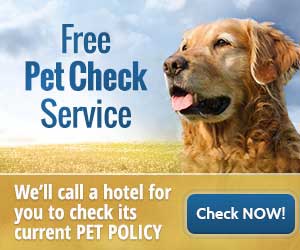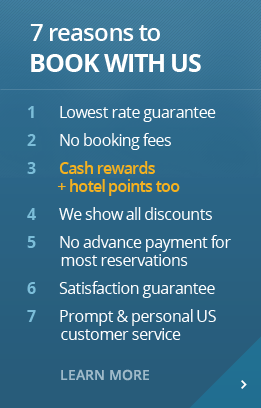 Greensboro Hotel Tips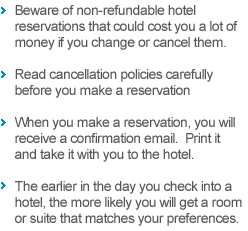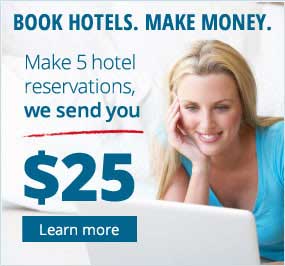 HotelGuides.com
Pet-Friendly Hotels near
Greensboro


High Point NC Pet-Friendly Hotels
15 miles


Archdale NC Pet-Friendly Hotels
16 miles


Thomasville NC Pet-Friendly Hotels
20 miles


Burlington NC Pet-Friendly Hotels
21 miles


Reidsville NC Pet-Friendly Hotels
21 miles


Graham NC Pet-Friendly Hotels
23 miles


Winston-Salem NC Pet-Friendly Hotels
26 miles


Asheboro NC Pet-Friendly Hotels
26 miles