Pet-Friendly Hotels in Albuquerque, NM
---
Looking for a place to stay in Albuquerque with your pet? Then use this pet-friendly accommodations guide to learn about Albuquerque hotels and motels that allow dogs and other pets.

Hotel pet policies change frequently. To make sure your pet will be accepted by a hotel, use our free pet check service.

You may also want to visit our complete guide to all Albuquerque hotels.
Best value hotels are listed first. These are good hotels that cost less than other good hotels.

Super 8 Hotel Midtown


2500 University Blvd Northeast, Albuquerque, NM 87107



From $35
See Rates




Rated Average Cheap, midtown Albuquerque hotel near I-40 at I-25

3 floors, 243 rooms - elevator - AAA 2 Diamonds

Free 24-hour shuttle to Albuquerque Airport

No swimming pool

Free continental breakfast

Free Internet in room

Free parking - truck parking

Pet-friendly hotel - allows up to 3 pets per room - $10 per night fee for each pet.

- Dec 2015

TripAdvisor Traveler Rating:


Based on 393 reviews

Read Recent Reviews

Knights Inn Downtown


801 Central Avenue Northeast, Albuquerque, NM 87102



From $39
See Rates




Rated Average Cheap motel near near University of New Mexico

2 floors, 32 rooms - no elevator

Outdoor swimming pool

Free continental breakfast

Free Internet in room

Free parking

Pet-friendly motel - $15 per night fee for each pet.

- Jul 2014 Most Recent Guest Review

"The motel was clean and comfortable, and the staff was friendly. All was good."

TripAdvisor Traveler Rating:


Based on 44 reviews

Read Recent Reviews

Days Inn Albuquerque West


6031 Iliff Road Northwest, Albuquerque, NM 87105



From $41
See Rates




Rated Average Cheap, westside Albuquerque motel

Near I-40, Exit 155 - 3 miles west of Old Town Plaza

2 floors, 81 rooms - no elevator - AAA 2 Diamonds

Heated indoor swimming pool

Free continental breakfast

Free Internet in room

Free parking - truck parking

Pet-friendly motel - allows pets up to 40 pounds, 2 pets per room - $10 per night fee for each pet.

- Dec 2015 Most Recent Guest Review

"Clean motel room. The AC only worked intermittently, so it was a little too warm for me. Friendly, helpful staff."

TripAdvisor Traveler Rating:


Based on 306 reviews

Read Recent Reviews

Suburban Extended Stay Hotel


2401 Wellesley Drive Northeast, Albuquerque, NM 87107



From $42
See Rates




Rated Average Budget, all-suite, extended-stay motel

In Midtown Albuquerque near I-40, Exit 160

2 floors, 136 suites - no elevator - AAA 2 Diamonds

No swimming pool

Kitchen in every suite

Free Internet in room

Free parking - truck parking

Pet-friendly motel - allows up to 2 pets per room - $15 per night fee for each pet.

- Dec 2015 Most Recent Guest Review

"The motel was clean and easy to find. No AC, but the fan worked. The front desk clerk was friendly and helpful. Not bad if you just need a place to sleep."

TripAdvisor Traveler Rating:


Based on 170 reviews

Read Recent Reviews

Baymont Inn & Suites


411 Mcknight Avenue Northwest, Albuquerque, NM 87102



From $45
See Rates




Rated Average Cheap hotel near I-40

2.5 miles west of downtown Albuquerque

4 floors, 92 rooms and suites - AAA 2 Diamonds

Outdoor swimming pool open in summer - exercise room

Free continental breakfast

Free Internet in room

Free parking

Pet-friendly hotel - allows pets up to 50 pounds, 2 pets per room - $10 per night fee for each pet.

- Nov 2015 Most Recent Guest Review

"The hotel smelled awful, the lighting was terrible, and the carpet was disgusting. I felt like I was in a horror movie."

TripAdvisor Traveler Rating:


Based on 420 reviews

Read Recent Reviews

Howard Johnson Express Inn


7630 Pan American Freeway NE, Albuquerque, NM 87109



From $47
See Rates




Rated Average Cheap, north Albuquerque hotel near I-25, Exit 231

3 miles south of Sandia Casino

3 floors, 80 rooms - elevator - AAA 2 Diamonds

Outdoor swimming pool open in summer - exercise room

Free hot breakfast buffet

Free Internet in room

Free parking - truck parking

Pet-friendly hotel - allows pets up to 60 pounds, 3 pets per room - $10 per stay fee for each pet.

- Dec 2015 Most Recent Guest Review

"An OK hotel."

TripAdvisor Traveler Rating:


Based on 247 reviews

Read Recent Reviews

Howard Johnson Hotel Midtown


900 Medical Arts Avenue Northeast, Albuquerque, NM 87102



From $47
See Rates




Rated Average Cheap hotel near University of New Mexico

6 floors, 120 rooms

Heated indoor swimming pool - exercise room

Free continental breakfast

Free Internet in room

Free parking

Pet-friendly hotel - allows pets up to 100 pounds, 2 pets per room - $25 per stay pet fee.

- Jan 2015 Most Recent Guest Review

"Close to the university, and a good value. Older hotel, but it was clean. The employees were all helpful."

TripAdvisor Traveler Rating:


Based on 458 reviews

Read Recent Reviews

Super 8 Hotel West


6030 Iliff Road Northwest, Albuquerque, NM 87121



From $48
See Rates




Rated Average Cheap, westside Albuquerque hotel
Near I-40, Exit 155

Located 1 mile west of Old Town

3 floors, 98 rooms - elevator - AAA 2 Diamonds

No swimming pool

Free continental breakfast

Free Internet in room

Free parking - truck parking

Pet-friendly hotel - allows up to 3 pets per room - $10 per night fee for each pet.

- Dec 2015 Most Recent Guest Review

"A good, budget hotel. The room was clean, but the TV was old and I had trouble operating it. Adequate breakfast."

TripAdvisor Traveler Rating:


Based on 222 reviews

Read Recent Reviews

Extended Stay America Hotel Airport


2321 International Avenue Southeast, Albuquerque, NM 87106



From $48
See Rates




Rated Average Budget, all-suite, extended-stay hotel near Albuquerque Airport

3 floors, 140 studio suites - elevator

No shuttle to Albuquerque Airport

No swimming pool

Kitchen in every studio

Free continental breakfast

Free Internet in room

Free parking

Pet-friendly hotel - $25 per night fee for each pet - $150 maximum per stay fee for each pet.

- Jun 2015

TripAdvisor Traveler Rating:


Based on 91 reviews

Read Recent Reviews

Econo Lodge East


13211 Central Avenue Northeast, Albuquerque, NM 87123



From $50
See Rates




Rated Average Cheap motel near Kirtland AFB

3 floors, 58 rooms - no elevator

No swimming pool

Free continental breakfast

Free Internet in room

Free parking - truck parking

Pet-friendly motel - $7 per night fee for each pet.

- Dec 2015 Most Recent Guest Review

"Clean room and friendly employees. I'll stay at this motel again."

TripAdvisor Traveler Rating:


Based on 127 reviews

Read Recent Reviews

Suburban Extended Stay Hotel East


13031 Central Avenue Northeast, Albuquerque, NM 87123



From $50
See Rates




Rated Average Budget, all-suite, extended-stay motel

Near Kirtland AFB

Heated outdoor swimming pool - exercise room

Kitchen in every suite

Free Internet in room

Free parking

Pet-friendly motel - allows pets up to 50 pounds, 2 pets per room - $15 per night pet fee.

- Feb 2014

TripAdvisor Traveler Rating:


Based on 29 reviews

Read Recent Reviews

Rodeway Inn East


13031 Central Avenue Northeast, Building B, Albuquerque, NM 87123



From $50
See Rates




Rated Average Cheap motel near Kirtland AFB

2 floors - no elevator

Heated outdoor swimming pool open in summer

24-hour fitness center

Free hot breakfast buffet

Free Internet in room

Free parking

Pet-friendly motel - allows pets up to 50 pounds, 2 pets per room - $10 per night fee for each pet.

- Oct 2013 Most Recent Guest Review

"Same shabby motel room we stayed in a few years ago. No alarm clock. Still had to take off the toilet tank lid and manually flush the toilet. Don't stay here."

TripAdvisor Traveler Rating:


Based on 127 reviews

Read Recent Reviews

Americas Best Value Inn & Suites


5601 Alameda Blvd Northeast, Albuquerque, NM 87113



From $51
See Rates




Rated Average Midscale hotel 1 mile from Sandia Casino

2 floors, 80 rooms and suites - no elevator - AAA 3 Diamonds

Heated indoor swimming pool

Free continental breakfast

Free Internet in room

Free parking

Pet-friendly hotel - allows pets up to 60 pounds - $10 per night fee for each pet.

- Nov 2014 Most Recent Guest Review

"Average hotel that needed a bit of care. The beds were old, and the bedding needed to be replaced. Loved the casino shuttle."

TripAdvisor Traveler Rating:


Based on 65 reviews

Read Recent Reviews

Ramada Hotel Airport


2300 Yale Blvd Southeast, Albuquerque, NM 87106



From $51
See Rates




Rated Average Cheap motel 1 block from Albuquerque Airport

3 floors, 117 rooms - elevator - AAA 2 Diamonds

Free shuttle to Albuquerque Airport

Heated outdoor swimming pool open in summer

Free continental breakfast

Free Internet in room

Free parking

Park and fly costs $15 per stay up to 10 nights

Pet-friendly motel - $10 per night fee for each pet.

- Sep 2013 Most Recent Guest Review

"Close to the airport. Right next to the Village Inn, a 24-hour restaurant with consistent, good food. Motel is old and not fancy, but pleasant and dependable. Room was comfortable and clean, and the employees were helpful. I've been staying here for 25 years."

TripAdvisor Traveler Rating:


Based on 418 reviews

Read Recent Reviews

Microtel Inn & Suites by Wyndham


9910 Avalon Road Northwest, Albuquerque, NM 87121



From $51
See Rates




Rated Average Cheap hotel 2 miles west of Old Town Albuquerque

3 floors, 50 rooms and suites - elevator - AAA 2 Diamonds

Free shuttle to Albuquerque Airport

No swimming pool

Free continental breakfast

Free Internet in room

Free parking - truck parking

Pet-friendly hotel - allows pets up to 50 pounds, 2 pets per room - $20 per night fee for each pet.

- Dec 2015

TripAdvisor Traveler Rating:


Based on 295 reviews

Read Recent Reviews

Days Inn & Suites North


5101 Ellison Street Northeast, Albuquerque, NM 87109



From $51
See Rates




Rated Average Cheap, north Albuquerque motel near I-25, Exit 231

3 floors, 123 rooms and suites - elevator

Heated outdoor swimming pool - exercise room

Microwave and refrigerator in every room

Free continental breakfast

Free Internet in room

Free parking

Pet-friendly motel - $10 per night fee for each pet.

- Jan 2015

TripAdvisor Traveler Rating:


Based on 221 reviews

Read Recent Reviews

Days Inn Downtown


615 Central Northeast, Albuquerque, NM 87102



From $51
See Rates




Rated Average Cheap, smoke-free, downtown Albuquerque motel

Near University of New Mexico

2 floors, 36 rooms - no elevator

Outdoor swimming pool open in summer

Microwave and refrigerator in every room

Free continental breakfast

Free Internet in room

Free parking

Pet-friendly motel - $10 per night fee for each pet.

- Apr 2015

TripAdvisor Traveler Rating:


Based on 125 reviews

Read Recent Reviews

Super 8 Hotel Airport


2231 Yale Blvd Southeast, Albuquerque, NM 87106



From $54
See Rates




Rated High Cheap hotel about a mile from Albuquerque Airport

3 floors, 62 rooms and suites - elevator

Free 24-hour shuttle to Albuquerque Airport

Heated indoor swimming pool - exercise room

Free continental breakfast

Free Internet in room

Free parking

Pet-friendly hotel - allows pets up to 50 pounds, 2 pets per room - $25 per stay pet fee.

- Mar 2015 Most Recent Guest Review

"I enjoyed staying at this hotel. The room and lobby were clean and well-furnished. The front desk clerk was polite, and it was great that there was an airport shuttle. Great place to stay."

TripAdvisor Traveler Rating:


Based on 276 reviews

Read Recent Reviews

Quality Inn University


2015 Menaul Blvd Northeast, Albuquerque, NM 87107



From $54
See Rates




Rated Average Upper-midscale, midtown Albuquerque motel

Near I-40 at I-25

3 floors, 139 rooms - elevator

Outdoor swimming pool open in summer

Fitness center

Free hot breakfast buffet

Free Internet in room

Free parking

Pet-friendly motel - allows up to 2 pets per room - pets cannot be left alone in room - $10 per night fee for each pet.

- Nov 2013 Most Recent Guest Review

"Conveniently located. The room was clean, but the AC didn't work well. The motel staff was friendly. Based on the price, I recommend staying here."

TripAdvisor Traveler Rating:


Based on 49 reviews

Read Recent Reviews

Super 8 Hotel East


450 Paisano Street, Albuquerque, NM 87123



From $57
See Rates




Rated Average Cheap hotel near Kirtland AFB

3 floors, 100 rooms - elevator - AAA 2 Diamonds

No swimming pool

Exercise room

Free continental breakfast

Free Internet in room

Free parking - truck parking

Pet-friendly hotel - $10 per night fee for each pet.

- Dec 2015 Most Recent Guest Review

"The hotel was convenient to the interstate and the base, so it was easy to get around. The room was clean, and I enjoyed the hospitality."

TripAdvisor Traveler Rating:


Based on 390 reviews

Read Recent Reviews

Studio 6 Extended Stay Hotel North


4441 Osuna Road Northeast, Albuquerque, NM 87109



From $57
See Rates




Rated Average Budget, extended-stay, north Albuquerque hotel

3 buildings

2 floors, 144 studio suites - no elevator

No swimming pool

Kitchen in every suite

Internet access costs $5 per stay

Free parking

Pet-friendly hotel - $10 per night pet fee - $50 maximum per stay pet fee.

- Dec 2015

TripAdvisor Traveler Rating:


Based on 34 reviews

Read Recent Reviews

Econo Lodge Old Town


2321 Central Avenue Northwest, Albuquerque, NM 87104



From $59
See Rates




Rated High Cheap motel 2 blocks west of Old Town Albuquerque

2 floors, 43 rooms - no elevator - AAA 2 Diamonds

Heated indoor swimming pool

Free continental breakfast

Free Internet in room

Free parking - truck parking

Pet-friendly motel - pets allowed only in standard rooms with 2 queen-sized beds - depending on size, $10-20 per nightfee for each pet.

- Dec 2015 Most Recent Guest Review

"The motel room was clean and comfortable, and the employees were nice and helpful. We'd definitely stay here again."

TripAdvisor Traveler Rating:


Based on 549 reviews

Read Recent Reviews

Econo Lodge Midtown


2412 Carlisle Blvd Northeast, Albuquerque, NM 87110



From $59
See Rates




Rated High Cheap, midtown Albuquerque motel near I-40, Exit 160

2 floors, 37 rooms - no elevator

No swimming pool

Microwave and refrigerator in every room

Free continental breakfast

Free Internet in room

Free parking

Pet-friendly motel - allows pets up to 50 pounds, 2 pets per room - $15 per night fee for each pet.

- Dec 2015

TripAdvisor Traveler Rating:


Based on 44 reviews

Read Recent Reviews

La Quinta Inn Airport


2116 Yale Blvd, Albuquerque, NM 87106



From $59
See Rates




Rated Average Midscale hotel about a mile from Albuquerque Airport

3 floors, 105 rooms - elevator - AAA 3 Diamonds

Free shuttle to Albuquerque Airport

Outdoor swimming pool - 24-hour exercise room

Free continental breakfast

Free Internet in room

Free parking

Park and fly not allowed

Pet-friendly hotel - no pet fee.

- Dec 2015 Most Recent Guest Review

"This hotel is an excellent place to stay."

TripAdvisor Traveler Rating:


Based on 311 reviews

Read Recent Reviews

La Quinta Inn North


5241 San Antonio Drive NE, Albuquerque, NM 87109



From $59
See Rates




Rated Average Midscale, north Albuquerque motel near I-25, Exit 231

2 floors, 130 rooms - no elevator - AAA 3 Diamonds

Outdoor swimming pool open in summer

Free continental breakfast

Free Internet in room

Free parking - truck parking

Pet-friendly motel - no pet fee.

- Dec 2015 Most Recent Guest Review

"The bathtub didn't drain, so only one person got to shower. Breakfast was a joke, and it wasn't kept stocked or clean. Find another motel."

TripAdvisor Traveler Rating:


Based on 291 reviews

Read Recent Reviews

Quality Inn & Suites West Side


6100 West Iliff Road, Albuquerque, NM 87121



From $62
See Rates




Rated Average Midscale, westside Albuquerque hotel

Near I-40, Exit 155 - 1 mile west of Old Town

3 floors, 104 rooms and suites - elevator

Heated indoor swimming pool - exercise room

Free hot breakfast buffet

Free Internet in room

Free parking - truck parking

Pet-friendly hotel - $15 per night fee for each pet.

- Dec 2015 Most Recent Guest Review

"Great hotel. Stay here, it's very nice."

TripAdvisor Traveler Rating:


Based on 101 reviews

Read Recent Reviews

Best Western InnSuites Hotel & Suites


2400 Yale Blvd Southeast, Albuquerque, NM 87106



From $63
See Rates




Rated High Midscale hotel one-half mile from Albuquerque Airport

2 floors, 101 rooms and suites - no elevator - AAA 2 Diamonds

Free shuttle to Albuquerque Airport

Heated outdoor swimming pool open all year

24-hour exercise room

Microwave and refrigerator in every room

Free hot breakfast buffet

Free Internet in room

Free parking

Park and fly costs $15 per stay up to 7 nights

Pet-friendly hotel - allows dogs only, 2 dogs per room - $20 per stay pet fee.

- Dec 2015 Most Recent Guest Review

"Excellent hotel. Stay here."

TripAdvisor Traveler Rating:


Based on 818 reviews

Read Recent Reviews

Quality Inn East


13317 Central Avenue Northeast, Albuquerque, NM 87123



From $63
See Rates




Rated High Midscale motel near Kirtland AFB

Also near National Museum of Nuclear Science and History

2 floors, rooms and suites - no elevator

No swimming pool

Free hot breakfast buffet

Free Internet in room

Free parking

Pet-friendly motel - allows pets up to 25 pounds, 2 pets per room - $20 per stay fee for each pet.

- Sep 2015 Most Recent Guest Review

"The motel was clean, and the price was reasonable. Highly recommend."

Econo Lodge Downtown


817 Central Avenue Northeast, Albuquerque, NM 87102



From $63
See Rates




Rated Average Cheap motel near University of New Mexico

2 floors, 46 rooms - no elevator - AAA 2 Diamonds

Outdoor swimming pool open in summer

Free continental breakfast

Free Internet in room

Free parking

Pet-friendly motel - $10 per night fee for each pet.

- Feb 2015

TripAdvisor Traveler Rating:


Based on 72 reviews

Read Recent Reviews

GuestHouse Inn & Suites Airport


2601 Mulberry Street Southeast, Albuquerque, NM 87106



From $63
See Rates




Rated Average Cheap, smoke-free hotel near University of New Mexico

Also near Albuquerque Airport

3 floors, 80 rooms and suites - elevator

Free shuttle to Albuquerque Airport

Heated outdoor swimming pool open in summer

Exercise room

Microwave and refrigerator in every room

Free continental breakfast

Free Internet in room

Free parking

Pet-friendly hotel - allows dogs only - $25 per stay fee for each dog.

- Feb 2015

TripAdvisor Traveler Rating:


Based on 198 reviews

Read Recent Reviews

Hawthorn Suites by Wyndham


1511 Gibson Boulevard, Albuquerque, NM 87106



From $64
See Rates




Rated Average Upscale, all-suite, extended-stay hotel

Near Albuquerque Airport

4 floors, 104 suites

Free shuttle to Albuquerque Airport

Heated outdoor swimming pool - 24-hour exercise room

Microwave and refrigerator in every suite

Free hot breakfast buffet

Free Internet in room

Free parking

Pet-friendly hotel - $25 per stay fee for each pet.

- Oct 2014 Most Recent Guest Review

"Nice hotel for a reasonable rate. The room was clean and quiet."

TripAdvisor Traveler Rating:


Based on 720 reviews

Read Recent Reviews

Comfort Inn Airport


1801 Yale Blvd Southeast, Albuquerque, NM 87106



From $65
See Rates




Rated High Midscale hotel near Albuquerque Airport

3 floors, 72 rooms and suites - elevator

Free shuttle to Albuquerque Airport

Heated indoor swimming pool - exercise room

Microwave and refrigerator in every room

Free continental breakfast

Free Internet in room

Free parking

Pet-friendly hotel - allows pets up to 30 pounds, 1 pet per room - $15 per stay pet fee.

- Dec 2015 Most Recent Guest Review

"The room was clean, and the hotel staff was helpful. Having the sink outside the bathroom and the full-sized mirror on the closet door was very useful. Good selection at breakfast."

TripAdvisor Traveler Rating:


Based on 317 reviews

Read Recent Reviews

La Quinta Inn & Suites West


6101 Iliff Road Northwest, Albuquerque, NM 87121



From $65
See Rates




Rated Average Midscale, westside Albuquerque hotel

Near I-40, Exit 155

5 floors, 118 rooms and suites - AAA 3 Diamonds

Heated outdoor swimming pool open all year

Exercise room

Free continental breakfast

Free Internet in room

Free parking - truck parking

Pet-friendly hotel - no pet fee.

- Dec 2015 Most Recent Guest Review

"Nice hotel for a good price. The room was large and pleasant. The bathroom was spacious and bright with a big mirror."

TripAdvisor Traveler Rating:


Based on 546 reviews

Read Recent Reviews

La Quinta Inn Northwest


7439 Pan America Freeway NE, Albuquerque, NM 87109



From $65
See Rates




Rated Average Midscale, north Albuquerque hotel near I-25, Exit 231

3 floors, 97 rooms - elevator - AAA 3 Diamonds

Outdoor swimming pool open in summer

Exercise room

Free continental breakfast

Free Internet in room

Free parking

Pet-friendly hotel - no pet fee.

- Dec 2015 Most Recent Guest Review

"Nice hotel with clean beds. The employees were informative."

TripAdvisor Traveler Rating:


Based on 341 reviews

Read Recent Reviews

Days Inn & Suites Airport


2331 Centre Avenue Southeast, Albuquerque, NM 87106



From $66
See Rates




Rated Very High Cheap, smoke-free hotel 2 miles from Albuquerque Airport

3 floors, 57 rooms and suites - elevator

Free 24-hour shuttle to Albuquerque Airport

Heated indoor swimming pool - 24-hour exercise room

Free continental breakfast

Free Internet in room

Free parking

Free park and fly up to 7 nights only

Pet-friendly hotel - $20 per night fee for each pet.

- May 2015 Most Recent Guest Review

"Everything about this hotel was just perfect. Good choice."

TripAdvisor Traveler Rating:


Based on 796 reviews

Read Recent Reviews

Sleep Inn Airport


2300 International Avenue Southeast, Albuquerque, NM 87106



From $69
See Rates




Rated High Midscale hotel near Albuquerque Airport

3 floors, 105 rooms - elevator - AAA 2 Diamonds

Free shuttle to Albuquerque Airport

Free shuttle to local attractions within 3-mile radius

Heated indoor swimming pool - exercise room

Free hot breakfast buffet

Free Internet in room

Free parking

Pet-friendly hotel - allows pets up to 65 pounds - $15 per night fee for each pet.

- Dec 2015 Most Recent Guest Review

"The hotel was clean, but the TV remote didn't work and the staff didn't have a replacement. The room needed better soundproofing; we heard noise from the room next door and the hallway until late at night. Good breakfast. We'll stay elsewhere next time."

TripAdvisor Traveler Rating:


Based on 231 reviews

Read Recent Reviews

Candlewood Suites


3025 Menaul Blvd Northeast, Albuquerque, NM 87107



From $70
See Rates




Rated High Midscale, all-suite, extended-stay hotel

Near I-40, Exit 159B

3 floors, 123 suites - elevator - AAA 3 Diamonds

No swimming pool

Exercise room

Kitchen in every suite

Free Internet in room

Free parking

Pet-friendly hotel - allows pets up to 80 pounds - $15 pet fee for 1st night - $10 fee for each night thereafter - $150 maximum per stay pet fee.

- Dec 2015

TripAdvisor Traveler Rating:


Based on 152 reviews

Read Recent Reviews

TownePlace Suites by Marriott


2400 Centre Avenue Southeast, Albuquerque, NM 87105



From $71
See Rates




Rated High Midscale, smoke-free, all-suite, extended-stay hotel

About a mile from Albuquerque Airport

4 floors, 107 suites - AAA 3 Diamonds

Free shuttle to Albuquerque Airport

Heated outdoor swimming pool - 24-hour exercise room

Kitchen in every suite

Free continental breakfast

Free Internet in room

Free parking - truck parking

Park and fly costs $15 per stay up to 10 nights

Pet-friendly hotel - $100 per stay pet fee.

- Dec 2013

TripAdvisor Traveler Rating:


Based on 108 reviews

Read Recent Reviews

Comfort Inn & Suites Albuquerque North


5811 Signal Avenue Northeast, Albuquerque, NM 87113



From $80
See Rates




Rated High Midscale hotel near Sandia Casino

Also near Balloon Fiesta Park

3 floors, 68 rooms and suites - elevator - AAA 3 Diamonds

Free shuttle to Sandia Casino

Heated indoor swimming pool

Free hot breakfast buffet

Free Internet in room

Free parking

Pet-friendly hotel - allows pets up to 75 pounds, 2 pets per room - $25 per stay pet fee.

- Dec 2015 Most Recent Guest Review

"The hotel staff was professional, especially the breakfast attendant. I'd encourage others to stay here."

TripAdvisor Traveler Rating:


Based on 179 reviews

Read Recent Reviews

Holiday Inn Express I-40 & Eubank


10330 Hotel Avenue Northeast, I-40, Exit 165, Albuquerque, NM 87123



From $82
See Rates




Rated Average Midscale motel near Kirtland AFB

Also near I-40 and Sandia Mountains

2 floors, 104 rooms - no elevator - AAA 3 Diamonds

Heated indoor swimming pool - exercise room

Free hot breakfast buffet

Free Internet in room

Free parking

Pet-friendly motel - $25 per stay fee for each pet.

- Dec 2015 Most Recent Guest Review

"Despite efforts by motel maintenance, the heating and cooling unit in my room didn't work. Brace yourself if you're expecting above-average accommodations."

TripAdvisor Traveler Rating:


Based on 179 reviews

Read Recent Reviews

Fairfield Inn by Marriott University


1760 Menaul Road Northeast, Albuquerque, NM 87102



From $84
See Rates




Rated Average Midscale, smoke-free, midtown Albuquerque hotel

Near I-40 at I-25

3 floors, 188 rooms - elevator

Heated indoor swimming pool - exercise room

Free hot breakfast buffet

Free Internet in room

Free parking - truck parking

Pet-friendly hotel - $25 per stay pet fee.

- Dec 2015

TripAdvisor Traveler Rating:


Based on 201 reviews

Read Recent Reviews

MCM Elegante Hotel


2020 Menaul Blvd Northeast, Albuquerque, NM 87107



From $87
See Rates




Rated Average Upper-midscale, smoke-free, full-service hotel

In Midtown Albuquerque near I-40 at I-25

5 floors, 342 rooms and suites

Free shuttle to Albuquerque Airport

Free shuttle to local attractions within 5-mile radius

Heated indoor swimming pool - exercise room

Restaurant - lounge - room service

Free hot breakfast buffet

Free Internet in room

Free parking - truck parking

Pet-friendly hotel - $25 per stay pet fee for room - $50 per stay pet fee for suite.

- Dec 2015

TripAdvisor Traveler Rating:


Based on 352 reviews

Read Recent Reviews

Best Western Plus Rio Grande Inn


1015 Rio Grande Blvd Northwest, Albuquerque, NM 87104



From $89
See Rates




Rated Average Upper-midscale, smoke-free, full-service hotel

Near Old Town Plaza

4 floors, 173 rooms

Free shuttle to Albuquerque Airport

Free shuttle to local attractions within 1-mile radius

Heated outdoor swimming pool open all year

Exercise room

Restaurant - lounge - room service

Free Internet in room

Free parking - truck parking

Pet-friendly hotel - allows dogs only in a few pet rooms - $20 per night pet fee - $100 maximum per stay pet fee up to 7 nights.

- Dec 2015 Most Recent Guest Review

"Ideally located on the edge of Old Town and near the main highway exit. The hotel had exceptional southwest decor and what looked like locally-made furniture. Great food at the on-site restaurant. Had a shuttle to Old Town."

TripAdvisor Traveler Rating:


Based on 1089 reviews

Read Recent Reviews

Staybridge Suites Airport


1350 Sunport Place Southwest, Albuquerque, NM 87106



From $90
See Rates




Rated Very High Upscale, smoke-free, all-suite, extended-stay hotel

Near Albuquerque Airport and I-25 at I-40

4 floors, 100 suites

Free 24-hour shuttle to Albuquerque Airport

Free shuttle to local attractions within 3-mile radius

Outdoor swimming pool open in summer - exercise room

Kitchen in every suite

Free hot breakfast buffet

Free Internet in room

Free parking - truck parking

Pet-friendly hotel - $25 per stay pet fee.

- Dec 2015

TripAdvisor Traveler Rating:


Based on 227 reviews

Read Recent Reviews

Homewood Suites by Hilton Airport


1520 Sunport Place Southeast, Albuquerque, NM 87106



From $90
See Rates




Rated High Upscale, all-suite, extended-stay hotel

Near Albuquerque Airport

4 floors, 93 suites

Free shuttle to Albuquerque Airport

Heated outdoor swimming pool - exercise room

Kitchen in every suite

Free hot breakfast buffet

Free Internet in room

Free parking - truck parking

Pet-friendly hotel - $100 per stay pet fee.

- Jan 2016

TripAdvisor Traveler Rating:


Based on 430 reviews

Read Recent Reviews

TownePlace Inn & Suites by Marriott North


5511 Office Blvd Northeast, Albuquerque, NM 87109



From $94
See Rates




Rated Very High Midscale, smoke-free, all-suite, extended-stay hotel

Near Cliffs Amusement Park

4 floors, 91 suites

Outdoor swimming pool - exercise room

Kitchen in every suite

Free continental breakfast

Free Internet in room

Free parking - truck parking

Pet-friendly hotel - $100 per stay pet fee.

- Dec 2015 Most Recent Guest Review

"Handy freeway access. Reasonably priced. The hotel was clean and had a great front desk staff. Don't hesitate to stay here."

TripAdvisor Traveler Rating:


Based on 115 reviews

Read Recent Reviews

Clubhouse Inn & Suites


1315 Menaul Blvd Northeast, Albuquerque, NM 87107



From $94
See Rates




Rated High Midscale, smoke-free, Midtown Albuquerque hotel

Near I-40 at I-25

2 floors, 137 rooms and suites - no elevator - AAA 3 Diamonds

Free shuttle to Albuquerque Airport

Free shuttle to local attractions within 5-mile radius

Heated outdoor swimming pool open in summer

Exercise room

Restaurant

Restaurant open for dinner only

Free hot breakfast buffet

Free Internet in room

Free parking

Pet-friendly hotel - $15 per night fee for each pet.

- Dec 2015 Most Recent Guest Review

"The hotel room was a bit outdated, but the staff was kind to our dogs."

TripAdvisor Traveler Rating:


Based on 552 reviews

Read Recent Reviews

Nativo Lodge


6000 Pan American Freeway NE, Albuquerque, NM 87109



From $94
See Rates




Rated High Upper-midscale, smoke-free, North Albuquerque hotel

Near I-25, Exit 230

5 floors, 146 rooms - AAA 3 Diamonds

Heated indoor-outdoor swimming pool open all year

Exercise room

Restaurant - lounge - room service

Free Internet in room

Free parking

Pet-friendly hotel - allows dogs up to 50 pounds only - $25 per stay fee for each dog up to 7 nights.

- Dec 2015 Most Recent Guest Review

"Everything was clean, and the hotel staff was friendly. Great place."

TripAdvisor Traveler Rating:


Based on 813 reviews

Read Recent Reviews

Courtyard by Marriott Hotel North


5151 Journal Center Blvd Northeast, Albuquerque, NM 87109



From $96
See Rates




Rated Average Upper-midscale, smoke-free, full-service hotel

In north Albuquerque near I-25, Exit 232

4 floors, 150 rooms

Indoor swimming pool - exercise room

Restaurant - lounge

Restaurant open for breakfast and dinner only

Free Internet in room

Free parking - truck parking

Pet-friendly hotel - allows pets up to 25 pounds - $75 per stay pet fee.

- Dec 2015 Most Recent Guest Review

"I loved the room, and the staff was great. I'll definitely stay again and recommend this hotel."

TripAdvisor Traveler Rating:


Based on 171 reviews

Read Recent Reviews

Sheraton Albuqerque Airport Hotel


2910 Yale Blvd Southeast, Albuquerque, NM 87106



From $97
See Rates




Rated High Upper-midscale, smoke-free, full-service hotel

One-half mile from Albuquerque Airport

15 floors, 276 rooms - AAA 3 Diamonds

Free 24-hour shuttle to Albuquerque Airport

Outdoor swimming pool - 24-hour exercise room

Restaurant - lounge - room service

Free Internet in room

Free parking

Park and fly costs $5 per night

Pet-friendly hotel - allows dogs up to 40 pounds only in 4th floor rooms, 2 dogs per room - no pet fee.

- Dec 2015 Most Recent Guest Review

"A great experience. I ordered room service, took a luxurious shower, curled up in a wonderful bed, and watched TV. Do stay at this hotel; it's worth it for the wonderful service."

TripAdvisor Traveler Rating:


Based on 394 reviews

Read Recent Reviews

Drury Inn & Suites North


4310 The 25 Way Northeast, Albuquerque, NM 87109



From $99
See Rates




Rated High Midscale, smoke-free, north Albuquerque hotel

Near Cliffs Amusement Park

6 floors, 164 rooms and suites - AAA 3 Diamonds

Heated indoor swimming pool - 24-hour exercise room

Free hot breakfast buffet

Free Internet in room

Free parking

Pet-friendly hotel - allows up to 2 pets per room - $15 per night pet fee.

- May 2015 Most Recent Guest Review

"Good rates. I loved staying at this hotel. Staff was helpful, courteous, and personable. Good breakfast."

TripAdvisor Traveler Rating:


Based on 356 reviews

Read Recent Reviews

Homewood Suites by Hilton Uptown


7101 Arvada Avenue Northeast, Albuquerque, NM 87110



From $99
See Rates




Rated High Upscale, all-suite, extended-stay, Uptown Albuquerque hotel

Convenient to shopping and restaurants

6 floors, 151 suites

Heated outdoor swimming pool open in summer

Exercise room

Kitchen in every suite

Free hot breakfast buffet

Free Internet in room

Free parking - truck parking

Pet-friendly hotel - allows dogs up to 50 pounds, 2 dogs per room - $50 per stay fee for each dog.

- Jan 2016

TripAdvisor Traveler Rating:


Based on 424 reviews

Read Recent Reviews

Comfort Suites Albuquerque North


5251 San Antonio Blvd, Albuquerque, NM 87109



From $100
See Rates




Rated High Midscale, smoke-free, all-suite, north Albuquerque hotel

Near I-25, Exit 231

3 floors, 70 suites - elevator - AAA 3 Diamonds

Heated indoor swimming pool - 24-hour exercise room

Microwave and refrigerator in every suite

Free hot breakfast buffet

Free Internet in room

Free parking - truck parking

Pet-friendly hotel - allows pets up to 50 pounds, 2 pets per room - $15 per night fee for each pet.

- Dec 2015 Most Recent Guest Review

"The check-in clerk was pleasant and provided several restaurant suggestions. The breakfast attendant was friendly and engaging. I'd definitely stay at this hotel again."

TripAdvisor Traveler Rating:


Based on 148 reviews

Read Recent Reviews

Residence Inn by Marriott Midtown


3300 Prospect Avenue NE, Albuquerque, NM 87107



From $101
See Rates




Rated High Upscale, smoke-free, all-suite, extended-stay hotel

In midtown Albuquerque near I-40, Exit 160

2 floors, 112 suites - no elevator

Heated outdoor swimming pool open in summer

Exercise room

Kitchen in every suite

Free hot breakfast buffet

Free Internet in room

Free parking

Pet-friendly hotel - $100 per stay pet fee.

- Dec 2015

TripAdvisor Traveler Rating:


Based on 176 reviews

Read Recent Reviews

Home2 Suites by Hilton Downtown


1660 University Blvd Northeast, Albuquerque, NM 87102



From $103
See Rates




Rated Very High Midscale, smoke-free, all-suite hotel

Locate near I-40 at US 85, I-25

6 miles from Albuquerque Airport

123 suites

Indoor swimming pool - exercise room

Kitchen in every suite

Free continental breakfast

Free Internet in room

Free parking

Pet-friendly hotel - allows pets up 30 pounds - $75 per stay pet fee.

- Dec 2014

TripAdvisor Traveler Rating:


Based on 109 reviews

Read Recent Reviews

La Quinta Inn & Suites Midtown


2011 Menaul Boulevard, Albuquerque, NM 87102



From $104
See Rates




Rated High Midscale, smoke-free, Midtown Albuquerque hotel

Near I-40 at I-25

3 floors, 72 rooms and suites - elevator

Heated indoor swimming pool - exercise room

Free continental breakfast

Free Internet in room

Free parking

Pet-friendly hotel - no pet fee.

- Dec 2015 Most Recent Guest Review

"Great hotel for people traveling with pets. Nice room and fair prices. Not right on the interstate, but close enough. Breakfast was fresh and tasty. I'd definitely stay again."

TripAdvisor Traveler Rating:


Based on 567 reviews

Read Recent Reviews

Hyatt Place Hotel Airport


1400 Sunport Place Southeast, Albuquerque, NM 87106



From $104
See Rates




Rated High Upper-midscale, smoke-free, full-service, all-suite hotel

Near Albuquerque Airport

6 floors, 126 rooms - AAA 3 Diamonds

Outdoor swimming pool - exercise room

24-hour self-service restaurant

Free hot breakfast buffet

Free Internet in room

Free parking

Pet-friendly hotel - allows dogs only, 2 dogs per room - $150 per stay pet fee.

- Dec 2015

TripAdvisor Traveler Rating:


Based on 427 reviews

Read Recent Reviews

Sheraton Hotel Uptown


2600 Louisiana Blvd Northeast, Albuquerque, NM 87110



From $108
See Rates




Rated Very High Upscale, smoke-free, Uptown Albuquerque hotel

Near Coronado Mall and trendy uptown areas

8 floors, 294 rooms - AAA 3 Diamonds

Heated indoor swimming pool - exercise room

Restaurant - lounge - room service

Internet access costs $10 per night

Free parking

Pet-friendly hotel - allows dogs up to 50 pounds only, 2 pets per room - $50 per stay fee for each pet.

- Dec 2015

TripAdvisor Traveler Rating:


Based on 986 reviews

Read Recent Reviews

Residence Inn by Marriott North


4331 The Lane at 25 Northeast, Albuquerque, NM 87109



From $110
See Rates




Rated High Upscale, smoke-free, all-suite, extended-stay hotel

Near Cliffs Amusement Park

3 floors, 90 suites - elevator - AAA 3 Diamonds

Heated outdoor swimming pool open in summer

24-hour exercise room

Kitchen in every suite

Free hot breakfast buffet

Free Internet in room

Free parking - truck parking

Pet-friendly hotel - $100 per stay pet fee.

- Dec 2015

TripAdvisor Traveler Rating:


Based on 131 reviews

Read Recent Reviews

Mauger Estate Bed and Breakfast Inn


701 Roma Avenue Northwest, Albuquerque, NM 87102



From $119
See Rates




Rated Very High Midscale, smoke-free bed and breakfast inn

Located in downtown Albuquerque

3 floors; 10 rooms, 2 townhouses - no elevator

No swimming pool

Free Internet in room

Free parking

Pet-friendly bed and breakfast inn - allows dogs only, 2 dogs per room - dogs allowed in 1 pet room and 2 townhouses - $20 per stay pet fee.

- Dec 2015

TripAdvisor Traveler Rating:


Based on 239 reviews

Read Recent Reviews

Staybridge Suites North


5817 Signal Avenue NE and Alameda, Albuquerque, NM 87113



From $120
See Rates




Rated High Upscale, smoke-free, all-suite, extended-stay hotel

In north Albuquerque near I-25, Exit 233

3 floors, 90 suites - elevator

Free shuttle to local attractions within 5-mile radius

Heated indoor swimming pool - exercise room

Free hot breakfast buffet

Free Internet in room

Free parking

Pet-friendly hotel - allows pets up to 80 pounds - $10 per night fee for each pet - $150 maximum per stay pet fee.

- Dec 2015 Most Recent Guest Review

"A very nice hotel, but the elevator was slow."

TripAdvisor Traveler Rating:


Based on 190 reviews

Read Recent Reviews

Hyatt Regency Hotel


330 Tijeras, Albuquerque, NM 87102



From $124
See Rates




Rated High Upscale, smoke-free, full-service, conference hotel

In downtown Albuquerque

20 floors, 395 rooms and suites

Outdoor rooftop swimming pool - fitness center

Restaurant - lounge - room service

Free Internet in room

Parking costs $16 per night

Pet-friendly hotel - allows dogs only, 2 dogs with a combined weight of 75 pounds or 1 dog up to 50 pounds - $100 per stay pet fee up to 7 nights.

- Nov 2015 Most Recent Guest Review

"The employees were kind and helpful. Stay at this hotel."

TripAdvisor Traveler Rating:


Based on 791 reviews

Read Recent Reviews

Crowne Plaza Albuquerque Hotel


1901 University Blvd Northeast, Albuquerque, NM 87102



From $126
See Rates




Rated Average Upscale, smoke-free, full-service hotel

Located in Midtown Albuquerque near I-40 at I-25

12 floors, 263 rooms and suites

Heated indoor swimming pool - outdoor pool

24-hour exercise room

3 restaurants - lounge - room service

Free Internet in room

Free parking

Pet-friendly hotel - $50 per stay pet fee.

- Sep 2014

TripAdvisor Traveler Rating:


Based on 149 reviews

Read Recent Reviews

Residence Inn by Marriott Airport


2301 International Avenue Southeast, Albuquerque, NM 87106



From $127
See Rates




Rated High Upscale, smoke-free, all-suite, extended-stay hotel

Near Albuquerque Airport

4 floors, 110 suites

Free shuttle to Albuquerque Airport from 6 AM-8 PM

Heated indoor swimming pool - 24-hour fitness center

Kitchen in every suite

Free hot breakfast buffet

Free Internet in room

Free parking

Pet-friendly hotel - $100 per stay pet fee.

- Jan 2013

TripAdvisor Traveler Rating:


Based on 167 reviews

Read Recent Reviews

Hyatt Place Hotel Uptown


6901 Arvada Avenue Northeast, Albuquerque, NM 87110



From $133
See Rates




Rated High Upper-midscale, smoke-free, Uptown Albuquerque hotel

Convenient to shopping

6 floors, 128 rooms - AAA 3 Diamonds

Heated outdoor swimming pool open in summer

Exercise room

24-hour self-serve restaurant

Free hot breakfast buffet

Free Internet in room

Free parking - truck parking

Pet-friendly hotel - allows dogs up to 75 pounds only, 2 dogs per room - $75 per stay pet fee.

- Dec 2015

TripAdvisor Traveler Rating:


Based on 308 reviews

Read Recent Reviews

Holiday Inn Express Hotel & Suites Historic


2300 12th Street Northwest, Albuquerque, NM 87104



From $134
See Rates




Rated Very High Midscale, smoke-free hotel

1 mile northeast of Old Town Albuquerque

4 floors, 108 rooms and suites

Heated indoor swimming pool - exercise room

Free continental breakfast

Free Internet in room

Free parking

Pet-friendly hotel - pets allowed in 15 pet rooms on 1st and 2nd floor rooms, 2 pets per room - $25 per stay fee for each pet.

- Dec 2015

TripAdvisor Traveler Rating:


Based on 482 reviews

Read Recent Reviews

Hotel Andaluz


125 2nd Street Northwest, Albuquerque, NM 87102



From $144
See Rates




Rated Very High Upscale, smoke-free, full-service hotel

Located in downtown Albuquerque

10 floors, 107 rooms - AAA 4 Diamonds

No swimming pool

Restaurant - lounge - room service

Free Internet in room

Valet parking only - $16 per night

Pet-friendly hotel - $50 per stay fee for each pet.

- Dec 2015

TripAdvisor Traveler Rating:


Based on 1059 reviews

Read Recent Reviews

Hotel Parq Central


806 Central Avenue Southeast, Albuquerque, NM 87102



From $159
See Rates




Rated Very High Midscale, smoke-free hotel

Near University of New Mexico

3 floors, 74 rooms - elevator

Free shuttle to Albuquerque Airport

Free shuttle to local attractions within a 3-mile radius

No swimming pool

Exercise room

Free continental breakfast

Free Internet in room

Free parking

Pet-friendly hotel - allows up to 2 pets per room - $75 per stay fee for 1st pet - $25 per stay fee for 2nd pet.

- Dec 2015

TripAdvisor Traveler Rating:


Based on 1296 reviews

Read Recent Reviews

Rodeway Inn West


5701 Iliff Road Northwest, Albuquerque, NM 87105



From $33
See Rates




Rated Low – Not Recommended Cheap, West Side Albuquerque motel

3 floors, 115 rooms - elevator

Outdoor swimming pool open in summer

Free Internet in room

Free parking

Pet-friendly motel - $10 per night fee for each pet.

- Dec 2013 Most Recent Guest Review

"Good price for a no-frills motel. Room was small, but clean and comfortable. Good beds. Staff was friendly."

TripAdvisor Traveler Rating:


Based on 35 reviews

Read Recent Reviews

Americas Best Value Inn Central


2108 Menaul Blvd Northeast, Albuquerque, NM 87107



From $36
See Rates




Rated Very Low – Not Recommended Cheap, Midtown Albuquerque motel near I-40 at I-25

2 floors, 98 rooms - no elevator

Heated outdoor swimming pool open in summer

Free continental breakfast

Free Internet in room

Free parking

Pet-friendly motel - allows pets up to 75 pounds, 2 pets per room - $15 per stay fee for each pet.

- Dec 2014

TripAdvisor Traveler Rating:


Based on 37 reviews

Read Recent Reviews

Travelodge Midtown


2500 University Blvd Northeast, Albuquerque, NM 87107



From $37
See Rates




Rated Very Low – Not Recommended Cheap, midtown Albuquerque hotel near I-40 at I-25

3 floors, 88 rooms - elevator

Free 24-hour shuttle to Albuquerque Airport

No swimming pool

Free continental breakfast

Free Internet in room

Free parking - truck parking

Pet-friendly hotel - $10 per night fee for each pet.

- Dec 2015

TripAdvisor Traveler Rating:


Based on 160 reviews

Read Recent Reviews

Econo Lodge Albuquerque West


5712 Iliff Road Northwest, Albuquerque, NM 87105



From $38
See Rates




Rated Low – Not Recommended Cheap, smoke-free motel near I-40, Exit 155

2 miles west of Old Town - in westside Albuquerque

2 floors, 65 rooms - no elevator

Heated indoor swimming pool

Free continental breakfast

Free Internet in room

Free parking - truck parking

Pet-friendly motel - $15 per stay fee for each pet.

- Dec 2015 Most Recent Guest Review

"OK motel for a last-minute stay. The room and bathroom were big."

TripAdvisor Traveler Rating:


Based on 62 reviews

Read Recent Reviews

Days Inn Midtown


2120 Menaul Blvd Northeast, Albuquerque, NM 87107



From $41
See Rates




Rated Very Low – Not Recommended Cheap, Midtown Albuquerque motel near I-40, Exit 159

2 floors, 199 rooms and suites - no elevator

AAA 2 Diamonds

Free 24-hour shuttle to Albuquerque Airport

Free shuttle to attractions within 5-mile radius

Outdoor swimming pool open in summer

Free continental breakfast

Free Internet in room

Free parking

Pet-friendly motel - allows pets up to 40 pounds - $25 per stay pet fee.

- Apr 2015

TripAdvisor Traveler Rating:


Based on 171 reviews

Read Recent Reviews

Americas Best Value Inn East


601 Paisano Street Northeast, Albuquerque, NM 87123



From $44
See Rates




Rated Very Low – Not Recommended Cheap motel near Kirtland AFB

2 floors, 65 rooms - no elevator

Outdoor swimming pool open in summer

Microwave and refrigerator in every room

Free continental breakfast

Free Internet in room

Free parking

Pet-friendly motel - $10 per night fee for each pet.

- Nov 2014

TripAdvisor Traveler Rating:


Based on 27 reviews

Read Recent Reviews

Knights Inn East


25 1/2 Hotel Circle Northeast, Albuquerque, NM 87123



From $45
See Rates




Rated Very Low – Not Recommended Cheap motel near Winrock Shopping Center

Also near Tingley Coliseum and Expo New Mexico

2 floors, 97 rooms - no elevator

Outdoor swimming pool open in summer

Free continental breakfast

Free Internet in room

Free parking

Pet-friendly motel - allows pets up to 20 pounds, 2 pets per room - $10 per night fee for each pet.

- Aug 2014

TripAdvisor Traveler Rating:


Based on 35 reviews

Read Recent Reviews

Crossland Economy Studios Albuquerque Northeast


5020 Ellison Street Northeast, Albuquerque, NM 87109



From $48
See Rates




Rated Very Low – Not Recommended Budget, all-suite, extended-stay motel

In north Albuquerque near I-25, Exit 231

3 floors, 129 studio suites - elevator

No swimming pool

Kitchen in every studio

Free Internet in room

Free parking - truck parking

Pet-friendly motel - $25 per night pet fee - $150 maximum per stay pet fee.

- Dec 2015 Most Recent Guest Review

"Nice motel for the price. Room was clean, but there was no phone or remote control for the TV. "

TripAdvisor Traveler Rating:


Based on 57 reviews

Read Recent Reviews

Ramada Hotel East


25 Hotel Circle Northeast, Albuquerque, NM 87123



From $50
See Rates




Rated Very Low – Not Recommended Midscale, smoke-free hotel-motel on Hotel Circle

2 floors, 104 rooms - no elevator

Outdoor swimming pool open in summer - exercise room

Free hot breakfast buffet

Free Internet in room

Free parking - truck parking

Pet-friendly motel - allows pets up to 40 pounds, 2 pets per room - $10 per night fee for each pet.

- Nov 2015 Most Recent Guest Review

"The room looked old. The shower didn't drain well. Staff was friendly. Go to another hotel."

TripAdvisor Traveler Rating:


Based on 171 reviews

Read Recent Reviews

Hotel Blue


717 Central Avenue, Albuquerque, NM 87104



From $114
See Rates




Rated Low – Not Recommended Cheap, downtown Albuquerque hotel

6 blocks west of convention center

1 mile southeast of Old Town

6 floors, 135 rooms - AAA 3 Diamonds

Outdoor swimming pool open in summer

Microwave and refrigerator in every room

Free hot breakfast buffet

Free Internet in room

Free parking

Pet-friendly hotel - $10 per night fee for each pet.

- Dec 2015 Most Recent Guest Review

"The hotel was across from a park, and we had a few awkward run-ins with homeless people. The room was outdated. Nice pool."

TripAdvisor Traveler Rating:


Based on 328 reviews

Read Recent Reviews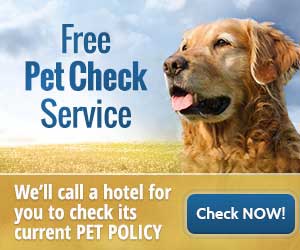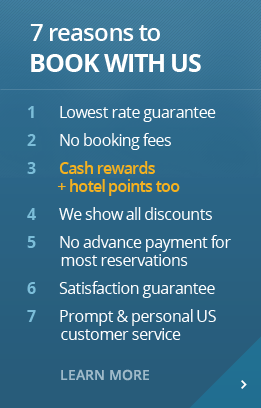 Albuquerque Hotel Tips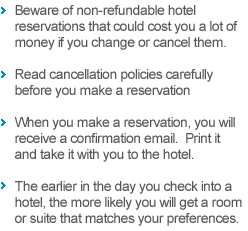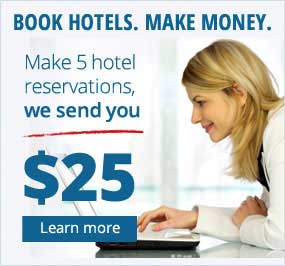 HotelGuides.com
Pet-Friendly Hotels near
Albuquerque


Rio Rancho NM Pet-Friendly Hotels
11 miles


Bernalillo NM Pet-Friendly Hotels
16 miles


Los Lunas NM Pet-Friendly Hotels
20 miles


Santa Ana Pueblo NM Pet-Friendly Hotels
24 miles