Map of Winston-Salem Hotels
Click any colored area to see hotels within that area.
Winston-Salem Hotels, Motels, and Reviews – By Area
Best Value Hotels in Winston-Salem
Best value hotels are listed first. These are good hotels that cost less than other good hotels. Based on guest reviews and nightly room rates.
Microtel Inn by Wyndham Winston-Salem


100 Capitol Lodging Court, Winston-Salem, NC 27103




From $56
See Rates

Rated High Cheap hotel near Hanes Mall

3 floors, 98 rooms - elevator

Outdoor swimming pool open in summer

Free continental breakfast

Free Internet in room

Free parking - truck parking

Not pet-friendly - no pets allowed.

- Aug 2016 Most Recent HotelGuides Review

"Decent, clean room, but the staff was rude and not helpful. I only encountered one employee who was friendly and willing to assist. My key card was deactivated the 3rd day and I had to have it re-set. The housekeepers were great, and so was the continental breakfast. The hotel was actually worth the price, but don't expect a lot of hospitality.2016-03-17"

More >

TripAdvisor Traveler Rating:


Based on 754 reviews

Read Recent Reviews

Quality Inn & Suites Winston-Salem


2008 South Hawthorne Road, Winston-Salem, NC 27103




From $63
See Rates

Rated Average Midscale motel near Hanes Mall

2 floors, 150 rooms - no elevator - AAA 3 Diamonds

Heated outdoor swimming pool open in summer

Exercise room

Free hot breakfast buffet

Free Internet in room

Free parking - truck parking

Pet-friendly motel - allows pets up to 50 pounds, 2 pets per room - $15 per stay fee up to 3 nights for each pet.

- Aug 2016 Most Recent HotelGuides Review

"OK motel. Good value and good beds.2016-03-14"

More >

TripAdvisor Traveler Rating:


Based on 139 reviews

Read Recent Reviews

La Quinta Inn & Suites Winston-Salem


2020 Griffith Road, Winston-Salem, NC 27103




From $75
See Rates

Rated Average Midscale, smoke-free hotel near Hanes Mall

6 floors, 137 rooms and suites - AAA 3 Diamonds

Outdoor swimming pool - exercise room

Free continental breakfast

Free Internet in room

Free parking - truck parking

Pet-friendly hotel - allows pets up to 80 pounds - no pet fee.

- Aug 2016 Most Recent HotelGuides Review

"Nice hotel for the price, just needed a little upgrading. The front desk clerks were friendly.2015-08-17"

More >

TripAdvisor Traveler Rating:


Based on 518 reviews

Read Recent Reviews

SpringHill Suites by Marriott Winston-Salem


1015 Marriott Crossing Way, Winston-Salem, NC 27103




From $85
See Rates

Rated High Midscale, smoke-free, all-suite hotel near Hanes Mall

4 floors, 95 studio suites

Heated indoor swimming pool - exercise room

Microwave and refrigerator in every suite

Free hot breakfast buffet

Free Internet in room

Free parking - truck parking

Not pet-friendly - no pets allowed.

- Sep 2016 Most Recent HotelGuides Review

"The hotel was conveniently located, and the room was nice and clean. Fast check-in and helpful front desk clerks. Breakfast could've been better, though; the selections were limited. I recommend staying here.2016-11-14"

More >

TripAdvisor Traveler Rating:


Based on 157 reviews

Read Recent Reviews

Best Western Plus Hanes Mall Hotel


3330 Silas Creek Pkwy, Winston-Salem, NC 27103




From $85
See Rates

Rated Average Upper-midscale, smoke-free hotel near Hanes Mall

This hotel is also located near I-40 at US 158.

5 floors, 130 rooms

Outdoor swimming pool open in summer - exercise room

Microwave and refrigerator in every room

Free hot breakfast buffet

Free Internet in room

Free parking

Not pet-friendly - no pets allowed.

- Nov 2014 Most Recent HotelGuides Review

"It was a little difficult to get to the hotel from the highway. Clean accommodations and pleasant staff. Nice place to stay.2015-10-13"

More >

TripAdvisor Traveler Rating:


Based on 358 reviews

Read Recent Reviews

DoubleTree by Hilton Hotel Winston Salem


5790 University Parkway, Winston-Salem, NC 27105




From $93
See Rates

Rated High Upscale, smoke-free, full-service hotel

Near Wake Forest University

6 floors, 150 rooms and suites

Outdoor swimming pool open in summer - exercise room

Restaurant - lounge - room service

Free Internet in room

Free parking

Not pet-friendly - no pets allowed.

- Oct 2015 Most Recent HotelGuides Review

"Good location. The hotel itself was fine. We arrived at 4 PM, but our room wasn't ready for another half hour, even though check-in time was at 3 PM. The desk manager actually went up and cleaned our room. The employees were nice and personable, but service was sloppy. There was no bottled water in our room, and the extra towels we requested weren't provided. We waited over 20 minutes at the front desk one evening, but no one ever came to help us. Good breakfast buffet.2016-06-29"

More >

TripAdvisor Traveler Rating:


Based on 275 reviews

Read Recent Reviews

Fairfield Inn & Suites by Marriott SW Winston-Salem


1680 Westbrook Plaza Drive, Winston-Salem, NC 27103




From $97
See Rates

Rated Very High Midscale, smoke-free hotel near Hanes Mall

5 floors, 130 rooms and suites

Outdoor swimming pool open in summer - exercise room

Microwave and refrigerator in every room

Free hot breakfast buffet

Free Internet in room

Free parking

Pet-friendly hotel - allows pets up to 50 pounds only in 1st floor rooms, 2 pets per room - $50 per stay pet fee.

- Sep 2015 Most Recent HotelGuides Review

"Convenient location. A clean, quiet hotel. Decent breakfast. Good place to stay.2015-12-29"

More >

TripAdvisor Traveler Rating:


Based on 181 reviews

Read Recent Reviews

Courtyard by Marriott Hotel Winston-Salem University


3111 University Parkway, Winston-Salem, NC 27105




From $101
See Rates

Rated High Upper-midscale, smoke-free hotel

Near Wake Forest University and Joel Coliseum

2 floors, 124 rooms and suites - elevator

Outdoor swimming pool open in summer - exercise room

Restaurant - lounge

Restaurant open for breakfast and dinner only

Free Internet in room

Free parking

Not pet-friendly - no pets allowed.

- Feb 2015 Most Recent HotelGuides Review

"Parking at the hotel could be a problem late at night.2016-08-03"

More >

TripAdvisor Traveler Rating:


Based on 131 reviews

Read Recent Reviews

Holiday Inn Express Hanes Mall Winston-Salem


2520 Peters Creek Parkway, Winston-Salem, NC 27127




From $105
See Rates

Rated Average Midscale, smoke-free hotel near Hanes Mall

3 floors, 71 rooms and suites - elevator

Outdoor swimming pool open in summer - exercise room

Microwave and refrigerator in every room

Free hot breakfast buffet

Free Internet in room

Free parking - truck parking

Not pet-friendly - no pets allowed.

- Jul 2016 Most Recent HotelGuides Review

"Room was clean, and the bed was extremely comfortable. The elevator needed to be upgraded. I recommend this hotel.2015-02-21"

More >

TripAdvisor Traveler Rating:


Based on 102 reviews

Read Recent Reviews

Hawthorne Inn Conference Center Winston-Salem


420 High Street, Winston-Salem, NC 27101




From $108
See Rates

Rated High Upscale, smoke-free, full-service, extended-stay hotel

In downtown Winston-Salem near Salem College

7 floors, 145 rooms and suites - AAA 3 Diamonds

Outdoor swimming pool open in summer

Exercise room

Restaurant - lounge - room service

Microwave and refrigerator in every room

Free hot breakfast buffet

Free Internet in room

Free parking

Pet-friendly hotel - pets allowed in 6 pet rooms - $20 per night fee for 1st pet - $15 per night fee for each additional pet.

- Apr 2016 Most Recent HotelGuides Review

"The room was clean, and the beds were so comfortable. Pleasant staff. I had a relaxing stay and highly recommend this hotel.2016-10-05"

More >

TripAdvisor Traveler Rating:


Based on 393 reviews

Read Recent Reviews

Hampton Inn & Suites Winston-Salem


309 Summit Square Court, Winston-Salem, NC 27105




From $114
See Rates

Rated Very High Midscale, smoke-free hotel

Near Wake Forest University

4 floors, 94 rooms and suites

Heated indoor swimming pool - exercise room

Microwave and refrigerator in every room

Free hot breakfast buffet

Free Internet in room

Free parking - truck parking

Not pet-friendly - no pets allowed.

- Jul 2016 Most Recent HotelGuides Review

"The hotel was clean, the room was nice, and the bed was comfortable. The staff was exceptional and attentive to the needs and concerns of guests. Great breakfast buffet. I definitely recommend staying here.2016-12-11"

More >

TripAdvisor Traveler Rating:


Based on 491 reviews

Read Recent Reviews

Sleep Inn Hanes Mall Winston-Salem


1985 Hampton Inn Court, Winston-Salem, NC 27103




From $114
See Rates

Rated High Midscale hotel near Hanes Mall

3 floors, 73 rooms - elevator

No swimming pool

Exercise room

Microwave and refrigerator in every room

Free hot breakfast buffet

Free Internet in room

Free parking - truck parking

Pet-friendly hotel - allows pets up to 50 pounds, 2 pets per room - $25 per night fee for each pet.

- Sep 2016 Most Recent HotelGuides Review

"A clean, no-frills hotel. Breakfast had some options, but the coffee was pretty bad.2016-08-02"

More >

TripAdvisor Traveler Rating:


Based on 153 reviews

Read Recent Reviews

Holiday Inn Express Downtown West Winston-Salem


110 Miller Street, Winston-Salem, NC 27103




From $117
See Rates

Rated High Midscale, smoke-free, downtown hotel

5 floors, 121 rooms

Outdoor swimming pool open - exercise room

Microwave and refrigerator in every room

Free hot breakfast buffet

Free Internet in room

Free parking - truck parking

Not pet-friendly - no pets allowed.

- Jul 2016 Most Recent HotelGuides Review

"Convenient to the hospital, restaurants, and shopping. The hotel was clean and comfortable, and the staff was friendly and helpful.2015-12-07"

More >

TripAdvisor Traveler Rating:


Based on 200 reviews

Read Recent Reviews

Marriott Hotel Downtown Winston-Salem


425 North Cherry Street, Winston-Salem, NC 27101




From $118
See Rates

Rated Average Upscale, smoke-free, full-service, downtown hotel

Connected to M.C. Benton Convention Center

17 floors, 309 rooms and suites - AAA 3 Diamonds

Heated indoor swimming pool - 24-hour exercise room

Restaurant - lounge - room service

Free Internet in room

Parking costs $15 per night

Not pet-friendly - no pets allowed.

- Aug 2016 Most Recent HotelGuides Review

"The room was clean and had what I needed, but I was disappointed that there wasn't enough hot water for a shower. The water pressure was poor, too. Had to go to a hotel across the street for an affordable breakfast.2015-12-21"

More >

TripAdvisor Traveler Rating:


Based on 382 reviews

Read Recent Reviews

Hilton Garden Inn Winston-Salem


1325 Creekshire Way, Winston-Salem, NC 27103




From $123
See Rates

Rated Very High Upper-midscale, smoke-free hotel near Hanes Mall

5 floors, 112 rooms and suites

Heated indoor swimming pool - exercise room

Restaurant - lounge - room service

Restaurant open for breakfast and dinner only

Microwave and refrigerator in every room

Free Internet in room

Free parking

Not pet-friendly - no pets allowed.

- Oct 2015

TripAdvisor Traveler Rating:


Based on 439 reviews

Read Recent Reviews

Fairfield Inn & Suites by Marriott Central Winston-Salem


125 South Main Street, Winston-Salem, NC 27101




From $127
See Rates

Rated High Midscale, smoke-free, downtown hotel

Near M.C. Benton Convention Center

5 floors; 106 rooms, 4 suites

No swimming pool

Exercise room

Free hot breakfast buffet

Free Internet in room

Free parking

Not pet-friendly - no pets allowed.

- Jul 2015 Most Recent HotelGuides Review

"Great room, but some guests smoked in their rooms, and the smell in our non-smoking room was strong. Excellent customer service and front desk clerks, and the security guard made us feel secure. We loved the heat laps outside. We ordered a drink at the bar; even though it was closed, the bartender made us a drink and charged it to our room. We'd definitely stay at this hotel again.2017-03-22"

More >

TripAdvisor Traveler Rating:


Based on 108 reviews

Read Recent Reviews

Courtyard by Marriott Hotel Hanes Mall Winston-Salem


1600 Westbrook Plaza Drive, Winston-Salem, NC 27103




From $127
See Rates

Rated High Upper-midscale, smoke-free hotel near Hanes Mall

4 floors, 122 rooms and suites

Outdoor swimming pool open in summer - exercise room

Restaurant - lounge

Restaurant open for breakfast and dinner only

Free Internet in room

Free parking

Not pet-friendly - no pets allowed.

- Feb 2015 Most Recent HotelGuides Review

"Liked the in-room whirlpool - had guest computers in the lobby - I had to pay for breakfast.2010-02-01"

More >

TripAdvisor Traveler Rating:


Based on 183 reviews

Read Recent Reviews

Winston Salem Hotel & Spa


3050 University Parkway, Winston-Salem, NC 27105




From $130
See Rates

Rated Average Midscale hotel 1 mile from Wake Forest University

4 floors, 150 rooms

Outdoor swimming pool - exercise room

Full-service spa

Free continental breakfast

Free Internet in room

Free parking - truck parking

Pet-friendly hotel - $35 per stay pet fee.

- Nov 2015 Most Recent HotelGuides Review

"Nice hotel in a great location. Stay here if you're going to Wake Forest athletic events.2016-11-22"

More >

TripAdvisor Traveler Rating:


Based on 229 reviews

Read Recent Reviews

Brookstown Inn Winston-Salem


200 Brookstown Avenue, Winston-Salem, NC 27101




From $142
See Rates

Rated Very High Midscale, smoke-free inn

In historic Old Salem - a former cotton mill

4 floors, 70 rooms and suites

No swimming pool

Exercise room

Free hot breakfast buffet

Free Internet in room

Free parking

Not pet-friendly - no pets allowed.

- Oct 2015 Most Recent HotelGuides Review

"A wonderful experience. The inn was very kid-friendly. We loved the cookies and milk our last night; my little girl described it as "the best tea party ever."2016-03-24"

More >

TripAdvisor Traveler Rating:


Based on 546 reviews

Read Recent Reviews

Hampton Inn Hanes Mall Winston-Salem


1990 Hampton Inn Court, Winston-Salem, NC 27103




From $152
See Rates

Rated Very High Midscale, smoke-free hotel near Hanes Mall

5 floors, 130 rooms and suites

Outdoor swimming pool open in summer - exercise room

Microwave and refrigerator in every room

Free hot breakfast buffet

Free Internet in room

Free parking - truck parking

Not pet-friendly - no pets allowed.

- Jul 2016 Most Recent HotelGuides Review

"Close to everything. The hotel room was clean and comfortable, and the staff was nice and accommodating. Good place to stay.2016-07-10"

More >

TripAdvisor Traveler Rating:


Based on 563 reviews

Read Recent Reviews

Comfort Suites Winston-Salem


200 Capitol Lodging Court, Winston-Salem, NC 27103




From $152
See Rates

Rated Average Midscale, smoke-free, all-suite hotel near Hanes Mall

5 floors, 80 suites

Outdoor swimming pool open in summer - exercise room

Microwave and refrigerator in every suite

Free hot breakfast buffet

Free Internet in room

Free parking

Not pet-friendly - no pets allowed.

- Mar 2015 Most Recent HotelGuides Review

"The hotel room needed repairs. There was a lot of chipped paint on the bathroom walls, and the floor tiles were coming up. The condition of the floor made it a hazard.2015-11-12"

More >

TripAdvisor Traveler Rating:


Based on 142 reviews

Read Recent Reviews

Residence Inn by Marriott Winston-Salem


7835 North Point Blvd, Winston-Salem, NC 27106




From $154
See Rates

Rated High Upscale, smoke-free, all-suite, extended-stay hotel

Near Wake Forest University

3 buildings - 1 and 2 floors, 88 suites - no elevator

Outdoor swimming pool open in summer - exercise room

Kitchen in every suite

Free hot breakfast buffet

Free Internet in room

Free parking

Pet-friendly hotel - $75 per stay pet fee.

- Aug 2016 Most Recent HotelGuides Review

"Great, clean room, but I heard people walking around in the room above mine. Ask for a room on the 2nd floor. Good customer service.2015-10-13"

More >

TripAdvisor Traveler Rating:


Based on 351 reviews

Read Recent Reviews

Embassy Suites Downtown Winston-Salem


460 North Cherry Street, Winston-Salem, NC 27101




From $171
See Rates

Rated High Upscale, smoke-free, full-service, all-suite, downtown hotel

Connected to M.C. Benton Convention Center

9 floors, 146 suites

Heated indoor swimming pool - exercise room

Restaurant - lounge - room service

Microwave and refrigerator in every suite

Free hot breakfast buffet

Free Internet in room

Parking costs $9-12 per night

Pet-friendly hotel - $95 per sta pet fee.

- Sep 2015 Most Recent HotelGuides Review

"Room was spacious - bed was comfortable - housekeeper didn't get to our room until 4 PM, and that was after 2 calls to the front desk - breakfast wasn't kept stocked, but the cooked-to-order omelets were a nice touch.2011-02-01"

More >

TripAdvisor Traveler Rating:


Based on 708 reviews

Read Recent Reviews

Graylyn Estate Resort Winston-Salem


1900 Reynolda Road, Winston-Salem, NC 27106




From $239
See Rates

Rated Very High Luxury, smoke-free hotel near Wake-Forest University

2 floors, 80 rooms - elevator

Outdoor swimming pool open in summer - exercise room

Free hot breakfast buffet

Free Internet in room

Free parking

Pet-friendly hotel - pets allowed in 3 pet rooms - $100 per stay pet fee.

- Dec 2015 Most Recent HotelGuides Review

"The room and staff were exceptional. Be prepared to be pampered if you stay at this hotel. I had a magnificent stay and can't wait to return.2016-02-29"

TripAdvisor Traveler Rating:


Based on 326 reviews

Read Recent Reviews

Days Inn North Winston-Salem


5218 Germanton Road, Winston-Salem, NC 27105




From $48
See Rates

Rated Very Low – Not Recommended Cheap motel near Wake Forest University

2 floors, 60 rooms - no elevator - AAA 2 Diamonds

No swimming pool

Free continental breakfast

Free Internet in room

Free parking

Pet-friendly motel - allows up to 2 pets per room - $15 per stay fee for each pet.

- Oct 2015 Most Recent HotelGuides Review

"Close to Wake Forest campus - affordable - there were noisy people outside at all hours of the night.2010-07-01"

More >

TripAdvisor Traveler Rating:


Based on 150 reviews

Read Recent Reviews

Crossland Economy Studios Winston-Salem


7910 North Point Blvd, Winston-Salem, NC 27106




From $48
See Rates

Rated Very Low – Not Recommended Budget, all-suite, extended-stay motel

Near Wake Forest University

3 floors, 133 suites - elevator

No swimming pool

Kitchen in every suite

Free Internet in room

Free parking

Pet-friendly motel - $25 per night fee for each pet - $150 maximum per stay fee for each pet.

- Dec 2015 Most Recent HotelGuides Review

"Good location - room was clean - wasn't able to check in early - awesome stay.2011-08-01"

More >

TripAdvisor Traveler Rating:


Based on 40 reviews

Read Recent Reviews

Quality Inn Coliseum Winston-Salem


531 Akron Drive, Winston-Salem, NC 27105




From $59
See Rates

Rated Very Low – Not Recommended Midscale hotel near Wake Forest University

8 floors, 134 rooms and suites - AAA 2 Diamonds

Outdoor swimming pool open in summer

Exercise room

Free hot breakfast buffet

Free Internet in room

Free parking - truck parking

Pet-friendly hotel - allows pets up to 25 pounds - $20 per night fee for each pet.

- Aug 2016 Most Recent HotelGuides Review

"near Joel Coliseum - guest computer was incredibly slow.2008-04-01"

More >

TripAdvisor Traveler Rating:


Based on 78 reviews

Read Recent Reviews

Baymont Inn & Suites Winston-Salem


200 Mercantile Drive, Winston-Salem, NC 27105




From $77
See Rates

Rated Low – Not Recommended Midscale hotel 3.5 miles north of Wake Forest University

3 floors, 90 rooms and suites - elevator

Heated indoor swimming pool - exercise room

Free hot breakfast buffet

Free Internet in room

Free parking

Not pet-friendly - no pets allowed.

- Apr 2015 Most Recent HotelGuides Review

"The hotel reeked of cigarette smoke. The staff was extremely nice, but I couldn't breathe and had to go to another hotel. Don't stay here.2016-08-19"

More >

TripAdvisor Traveler Rating:


Based on 163 reviews

Read Recent Reviews

Quality Inn University Winston-Salem


5719 University Parkway, Winston-Salem, NC 27105




From $77
See Rates

Rated Low – Not Recommended Midscale motel near Wake Forest University

Also near Smith-Reynolds General Aviation Airport

2 floors, 115 rooms - no elevator - AAA 3 Diamonds

Outdoor swimming pool open in summer

Exercise room

Microwave and refrigerator in every room

Free continental breakfast

Free Internet in room

Free parking

Pet-friendly motel - allows up to 2 pets per room - $35 per stay fee for each pet.

- Sep 2016 Most Recent HotelGuides Review

"There was no nozzle on the showerhead in my room. This motel is OK if nothing else is available.2017-04-25"

More >

TripAdvisor Traveler Rating:


Based on 79 reviews

Read Recent Reviews
Why Book Here?

Lowest price guarantee
Pay at hotel in most cases
If you don't like your hotel,
we'll refund your money.
Cash rewards + hotel points too



Winston-Salem Info
Pet-Friendly Winston-Salem Hotels
Winston-Salem Group Hotel Rates
Map of Winston-Salem NC Hotels
Hotels near
Nearby Attractions



Hotels near Wake Forest University School of Medicine
0.1 mile east


Hotels near Benton Convention Center - Winston-Salem NC
0.4 mile west


Hotels near Salem College - Winston-Salem NC
0.8 mile south


Hotels near Piedmont International University - Winston-Salem NC
0.9 mile SW


Hotels near Winston-Salem State University - Winston-Salem NC
1.1 miles SE


Hotels near UNCSA - UNC School of the Arts - Winston-Salem NC
1.6 miles south


Hotels near Wake Forest Baptist Medical Center
1.8 miles west


Hotels near Winston Salem Fairgrounds
1.9 miles NW


Hotels near Joel Coliseum - Winston-Salem NC
2.0 miles north


Hotels near BB&T Field - Winston-Salem NC
2.2 miles north


Hotels near Wake Forest University - Winston-Salem NC
3.3 miles NW


Hotels near Forsyth Medical Center
3.6 miles SW


Hotels near Hanes Mall - Winston-Salem NC
4.0 miles SW


Hotels near Millis Athletic Convocation Center
16 miles SE


Hotels near High Point University
16 miles SE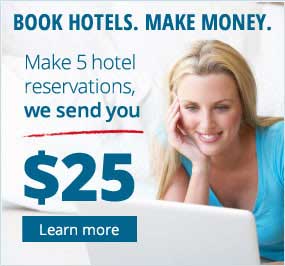 Hotel Tips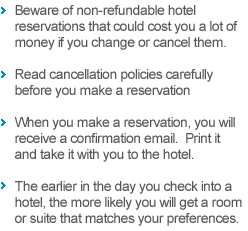 Hotels in
Nearby Cities



Kernersville NC Hotels
9 miles east


Clemmons NC Hotels
10 miles SW


Lewisville NC Hotels
10 miles west


King NC Hotels
14 miles NW


High Point NC Hotels
17 miles SE


Thomasville NC Hotels
17 miles SE


Lexington NC Hotels
19 miles south


Archdale NC Hotels
20 miles SE


Summerfield NC Hotels
20 miles east


Mocksville NC Hotels
23 miles SW


Pilot Mountain NC Hotels
24 miles NW