Welcome to our UN hotels guide ... where you'll find honest, concise hotel reviews, all discounts, a lowest rate guarantee, and no booking fees.

The United Nations and the Chrysler Building are located in Turtle Bay and are southeast of Central Park and east of Grand Central Terminal.
Map of United Nations, Turtle Bay Hotels
Zoom in (+) to see restaurants and other attractions near hotels.
Best Value Hotels – United Nations, Turtle Bay

Rates shown below are estimates. Click See Rates for actual current rates.

United Nations Hotel

302 East 45th Street, New York, NY 10017




From $399
Enter Dates







| | |
| --- | --- |
| Check In | 15 30 |
| Check Out | 11 00 |




Rated Very Low – Not Recommended Midscale, smoke-free, apartment hotel near UN Headquarters

4 floors, 9 apartments

No swimming pool

Free Internet in room

No on-site parking available

Not pet-friendly - no pets allowed.

- Aug 2017

TripAdvisor Traveler Rating:


Based on 24 reviews

Read Recent Reviews

ONE UN New York Hotel

One United Nations Plaza at 1st Avenue & 4, New York, NY 10017




From $324
Enter Dates







| | |
| --- | --- |
| Check In | 1500 |
| Check Out | 1200 |




Rated High Luxury, smoke-free, full-service, Midtown Manhattan hotel

Near UN Headquarters

2 towers - 40 floors, 439 rooms

No swimming pool

Restaurant - lounge - room service

Free Internet in room

Valet parking only - $55 per night

Not pet-friendly - no pets allowed.

- Oct 2016 Most Recent HotelGuides Review

"Close to the United Nations - great room with a nice view - bed was comfortable - had to pay for Internet access - not enough hot water - use of guest computers in the business room was too expensive.2009-11-01"

More >

TripAdvisor Traveler Rating:


Based on 255 reviews

Read Recent Reviews

Hilton Garden Inn United Nations

206 East 52nd Street, New York, NY 10022




From $396
Enter Dates







| | |
| --- | --- |
| Check In | 16 00 |
| Check Out | 12 00 |




Rated Very High Upper-midscale, smoke-free, full-service hotel

This hotel is located near United Nations Headquarters.

In Midtown Manhattan

29 floors, 260 rooms

No swimming pool

Exercise room

Restaurant - lounge - room service

Microwave and refrigerator in every room

Free Internet in room

Valet parking only - $55 per night

Not pet-friendly - no pets allowed.

- Oct 2015 Most Recent HotelGuides Review

"Nice, tastefully decorated hotel. The employees were friendly and accommodating. I had an enjoyable stay. Try it.2015-05-12"

TripAdvisor Traveler Rating:


Based on 1239 reviews

Read Recent Reviews

Even Hotel Midtown East

219 East 44th Street, New York, NY 10017




From $239
Enter Dates







| | |
| --- | --- |
| Check In | 15 00 |
| Check Out | 11 00 |




Rated Very High Midscale, smoke-free, Midtown Manhattan hotel

In Turtle Bay Area

26 floors, 230 rooms and suites

No swimming pool

24-hour exercise room

Restaurant - lounge

Restaurant open for breakfast and dinner only

Free Internet in room

Parking costs $45 per night

Pet-friendly hotel - $50 per stay fee for each pet.

- Jan 2017

TripAdvisor Traveler Rating:


Based on 288 reviews

Read Recent Reviews

Hampton Inn United Nations

231 East 43rd Street, New York, NY 10017




From $178
Enter Dates







| | |
| --- | --- |
| Check In | 15 00 |
| Check Out | 12 00 |




Rated High Midscale, smoke-free, Midtown Manhattan hotel

Near UN

21 floors, 148 rooms

No swimming pool

Exercise room

Free hot breakfast buffet

Free Internet in room

Off-site parking costs $44 per night

Not pet-friendly - no pets allowed.

- Mar 2016 Most Recent HotelGuides Review

"I was satisfied. This hotel was a great choice.2017-08-15"

More >

TripAdvisor Traveler Rating:


Based on 2009 reviews

Read Recent Reviews

Wyndham Midtown 45 Hotel

205 East 45th Street, New York, NY 10017




From $270
Enter Dates







| | |
| --- | --- |
| Check In | 16 00 |
| Check Out | 10 00 |




Rated Average Upscale, smoke-free, full-service hotel

Near Turtle Bay Midtown Manhattan and UN

33 floors; 73 rooms, 130 suites

No swimming pool

Exercise room

Restaurant - lounge - room service

Free Internet in room

Valet parking only - $55 per night

Not pet-friendly - no pets allowed.

- Mar 2016

TripAdvisor Traveler Rating:


Based on 937 reviews

Read Recent Reviews

Grand Hyatt Hotel

109 East 42nd Street, New York, NY 10017




From $329
Enter Dates







| | |
| --- | --- |
| Check In | 16 00 |
| Check Out | 11 00 |




Rated High Luxury, smoke-free, full-service, Midtown East Manhattan hotel

Next to Grand Central Station and Chrysler Building

34 floors, 1311 rooms

No swimming pool

Exercise room

Restaurant - lounge - room service

Free Internet in room

Valet parking only - $70 per night

Not pet-friendly - no pets allowed.

- Apr 2016 Most Recent HotelGuides Review

"Good location - nice room - attractive lobby - we were happy campers.2008-09-01"

TripAdvisor Traveler Rating:


Based on 8677 reviews

Read Recent Reviews

AKA Sutton Place Hotel

330 East 56th Street, New York, NY 10022




From $315
Enter Dates







| | |
| --- | --- |
| Check In | 15 00 |
| Check Out | 11 00 |




Rated Very High Upscale, all-suite, Midtown Manhattan hotel near UN

17 floors, 76 suites

Indoor swimming pool - fitness center

Lounge

Kitchen in every suite

No on-site parking available

Free Internet in room

Not pet-friendly - no pets allowed.

- Mar 2015

TripAdvisor Traveler Rating:


Based on 42 reviews

Read Recent Reviews

Courtyard Hotel Midtown East

866 3rd Avenue & East 52nd Street, New York, NY 10022




From $441
Enter Dates







| | |
| --- | --- |
| Check In | 1600 |
| Check Out | 1200 |




Rated High Midscale, smoke-free, Midtown Manhattan hotel

Near UN - one-half mile from British Consulate General

18 floors, 317 rooms and suites

No swimming pool

24-hour exercise room

Restaurant

Restaurant open for breakfast only

Free Internet in room

Valet parking only - $55-65 per night

Not pet-friendly - no pets allowed.

- Feb 2015 Most Recent HotelGuides Review

"Convenient location. Pleasant hotel staff.2015-03-17"

More >

TripAdvisor Traveler Rating:


Based on 2274 reviews

Read Recent Reviews

Fifty NYC Hotel

155 East 50th Street, New York, NY 10022




From $189
Enter Dates







| | |
| --- | --- |
| Check In | 15 00 |
| Check Out | 12 00 |




Rated Very High Midscale, smoke-free, Midtown East Manhattan hotel

One-quarter mile from St Patrick's Cathedrial

An Affinia Hotel

22 floors, 210 rooms and suites

No swimming pool

Fitness center

Internet access costs $15 per night

Valet parking only - $65 per night

Pet-friendly hotel - allows pets up to 50 pounds - $50 per stay fee for each pet.

- Dec 2014 Most Recent HotelGuides Review

"The hotel was pleasant and clean, and the staff was amazing. Great experience; you should definitely stay here.2017-02-16"

TripAdvisor Traveler Rating:


Based on 1328 reviews

Read Recent Reviews

San Carlos Hotel

150 East 50th Street, New York, NY 10022




From $472
Enter Dates







| | |
| --- | --- |
| Check In | 1500 |
| Check Out | 1200 |




Rated Very High Upscale, smoke-free, full-service, Turtle Bay hotel

In Midtown Manhattan near UN and British Consulate General

18 floors, 147 rooms and suites

No swimming pool

24-hour exercise room

Restaurant - lounge - room service

Free continental breakfast

Free Internet in room

Parking costs $30 per night

Not pet-friendly - no pets allowed.

- Mar 2016

TripAdvisor Traveler Rating:


Based on 1409 reviews

Read Recent Reviews

Hilton New York Grand Central Hotel

304 East 42nd Street, New York, NY 10017




From $389
Enter Dates







| | |
| --- | --- |
| Check In | 16 00 |
| Check Out | 12 00 |




Rated High Upscale, smoke-free, full-service hotel near UN

In Turtle Bay, Midtown Manhattan near Chrysler Building

Also near Grand Central Terminal

2 buildings - 17 and 20 floors, 300 rooms and suites

AAA 3 Diamonds

No swimming pool

Exercise room

Restaurant - lounge - room service

Free Internet in room

Valet parking only - $55 per night

Not pet-friendly - no pets allowed.

- Jan 2016 Most Recent HotelGuides Review

"Near the UN; walk to 5th Avenue - room was nice and well-appointed - staff was helpful - adequate food - good hotel.2011-02-01"

More >

TripAdvisor Traveler Rating:


Based on 2426 reviews

Read Recent Reviews

Residence Inn Midtown East

148 East 48th Street, New York, NY 10017




From $484
Enter Dates







| | |
| --- | --- |
| Check In | 1600 |
| Check Out | 1200 |




Rated Very High Upscale, smoke-free, all-suite, extended stay hotel

In Midtown Manhattan - 6 blocks from the UN

17 floors, 211 suites

No swimming pool

Exercise room

Kitchen in every suite

Free hot breakfast buffet

Free Internet in room

No on-site parking available

Off-site parking costs $50 per night

Pet-friendly hotel - allows pets up to 60 pounds, 2 pets per room - $250 per stay fee.

- Mar 2016 Most Recent HotelGuides Review

"The staff was very helpful and pleasant. I'll stay again and definitely recommend this hotel to others.2015-02-24"

TripAdvisor Traveler Rating:


Based on 1635 reviews

Read Recent Reviews

Best Western Plus Hospitality House Hotel

145 East 49th Street, New York, NY 10017




From $189
Enter Dates







| | |
| --- | --- |
| Check In | 1500 |
| Check Out | 1100 |




Rated Very High Midscale, smoke-free, all-suite hotel near UN

In Midtown Manhattan

4 blocks from St Patrick's Cathedral

10 floors, 33 1-bedroom suites

No swimming pool

Kitchen in every suite

Free hot breakfast buffet

Free Internet in room

Parking costs $45 per night

Not pet-friendly - no pets allowed.

- Mar 2016 Most Recent HotelGuides Review

"Convenient location - room was large - liked having breakfast in room - pleasure to stay here.2007-01-01"

More >

TripAdvisor Traveler Rating:


Based on 1143 reviews

Read Recent Reviews

Bernic Hotel

145 East 47th Street, New York, NY 10017




From $264
Enter Dates







| | |
| --- | --- |
| Check In | 16 00 |
| Check Out | 11 00 |




Rated Very High Luxury, smoke-free, full-service, Midtown Manhattan hotel

Near Turtle Bay and UN

22 floors

No swimming pool

Restaurant - lounge - room service

Free continental breakfast only in summer

Free Internet in room

Parking costs $65 per night

Not pet-friendly - no pets allowed.

- Apr 2016

TripAdvisor Traveler Rating:


Based on 171 reviews

Read Recent Reviews

Kimberly Hotel

145 East 50th Street, New York, NY 10022




From $609
Enter Dates







| | |
| --- | --- |
| Check In | 15 00 |
| Check Out | 12 00 |




Rated Very High Upscale, smoke-free, full-service, Turtle Bay hotel

In Midtown Manhattan

Near British Consulate General and UN

5 floors, 187 rooms and suites

No swimming pool

Exercise room

2 restaurants - lounge - 24-hour room service

Internet access costs $13 per night

Valet parking only - $48-58 per night

Not pet-friendly - no pets allowed.

- Mar 2016

TripAdvisor Traveler Rating:


Based on 1737 reviews

Read Recent Reviews

Marriott Hotel East Side

525 Lexington Avenue & East 49th St, New York, NY 10017




From $365
Enter Dates







| | |
| --- | --- |
| Check In | 1600 |
| Check Out | 1200 |




Rated High Upscale, smoke-free, Midtown East Manhattan hotel

One-half mile from Grand Central Terminal

35 floors, 646 rooms and suites

No swimming pool

24-hour exercise room

Restaurant - lounge

Restaurant open for breakfast and dinner only

Internet access costs $17 per night

Valet parking only - $65 per night

Not pet-friendly - no pets allowed.

- May 2016

TripAdvisor Traveler Rating:


Based on 2170 reviews

Read Recent Reviews

Lexington Hotel

511 Lexington Avenue at 48th Street, New York, NY 10017




From $339
Enter Dates







| | |
| --- | --- |
| Check In | 1600 |
| Check Out | 1200 |




Rated High Luxury, smoke-free, full-service hotel

An Autograph Collection hotel

In Midtown East Manhattan

Near Grand Central Terminal

28 floors, 725 rooms and suites

No swimming pool

24-hour exercise room

2 restaurants - lounge - room service

Free Internet in room

Valet parking only - $50 per night

Pet-friendly hotel - $50 per stay pet fee.

- Oct 2014

TripAdvisor Traveler Rating:


Based on 3281 reviews

Read Recent Reviews

W Hotel

541 Lexington Avenue & East 49th Street, New York, NY 10022




From $392
Enter Dates







| | |
| --- | --- |
| Check In | 1500 |
| Check Out | 1200 |




Rated Average Luxury, smoke-free, full-service, Midtown Manhattan hotel

One-half mile from Grand Central Terminal

18 floors, 713 rooms - AAA 3 Diamonds

No swimming pool

24-hour exercise room

Restaurant - lounge - 24-hour room service

Full-service spa

Internet access costs $15 per night

Valet parking only - $65 per night

Pet-friendly hotel - allows pets up to 40 pounds - $100 per stay pet fee + an additional $25 per night fee for each pet.

- Mar 2016

TripAdvisor Traveler Rating:


Based on 4346 reviews

Read Recent Reviews

Hotel 48LEX

517 Lexington Avenue, New York, NY 10017




From $225
Enter Dates







| | |
| --- | --- |
| Check In | 1600 |
| Check Out | 1100 |




Rated Very High Luxury, smoke-free, full-service hotel

Near Turtle Bay Midtown Manhattan and UN

23 floors, 116 rooms

No swimming pool

24-hour fitness center

Restaurant - lounge - room service

Free continental breakfast

Free Internet in room

Valet parking only - $65-$75 per night

Pet-friendly hotel - allows dogs only - allows dogs up to 30 pounds, 2 dogs per room - $50 per night fee for each pet.

- Sep 2015

TripAdvisor Traveler Rating:


Based on 1438 reviews

Read Recent Reviews

Roger Smith Hotel

501 Lexington Avenue & East 47th Street, New York, NY 10017




From $184
Enter Dates







| | |
| --- | --- |
| Check In | 15 00 |
| Check Out | 12 00 |




Rated High Upscale, smoke-free, Midtown Manhattan hotel near UN

13 floors, 130 rooms

No swimming pool

Free Internet in room

Valet parking only - $50 per night

Not pet-friendly - no pets allowed.

- Mar 2016 Most Recent HotelGuides Review

"The hotel was reasonably priced for the area. I love older hotels, and the room was clean, lovely, and inviting. Wonderful location, too. I'd definitely stay again.2016-10-09"

TripAdvisor Traveler Rating:


Based on 2122 reviews

Read Recent Reviews

Benjamin Hotel

125 East 50th Street, New York, NY 10022




From $306
Enter Dates







| | |
| --- | --- |
| Check In | 15 00 |
| Check Out | 12 00 |




Rated Very High Upscale, smoke-free, full-service hotel

In Midtown East Manhattan

1 mile northeast of Grand Central Terminal

26 floors, 209 rooms - AAA 4 Diamonds

No swimming pool

Exercise room

Restaurant - lounge - room service

Internet access costs $15 per night

Valet parking only - $55 per night

Pet-friendly hotel - allows dogs only - $50 per stay fee for each dog.

- Apr 2016 Most Recent HotelGuides Review

"Convenient location - great beds with a variety of pillows - heard a bit of traffic noise.2010-04-01"

TripAdvisor Traveler Rating:


Based on 2674 reviews

Read Recent Reviews

DoubleTree Metropolitan Hotel

569 Lexington Avenue & East 51st Street, New York, NY 10022




From $240
Enter Dates







| | |
| --- | --- |
| Check In | 15 00 |
| Check Out | 12 00 |




Rated Average Upscale, smoke-free, Midtown East Manhattan hotel

One-half mile northeast of Grand Central Terminal

20 floors, 759 rooms and suites - AAA 3 Diamonds

No swimming pool

Exercise room

Restaurant - lounge - room service

Restaurant open for breakfast only

Internet access costs $15 per night

Parking costs $43 per night

Pet-friendly hotel - allows pets up to 75 pounds, 1 pet per room - $100 per stay pet fee.

- May 2015 Most Recent HotelGuides Review

"The hotel was convenient and clean, and a great value. The staff was professional. Stay here.2016-01-31"

More >

TripAdvisor Traveler Rating:


Based on 4747 reviews

Read Recent Reviews

Fitzpatrick Grand Central Hotel

141 East 44th Street & Lexington Avenue, New York, NY 10017




From $588
Enter Dates







| | |
| --- | --- |
| Check In | 15 00 |
| Check Out | 12 00 |




Rated High Upscale, smoke-free, full-service hotel

In Midtown Manhattan near UN and Chrysler Building

10 floors, 155 rooms and suites

No swimming pool

Restaurant - lounge - 24-hour room service

Internet access costs $15 per night

Valet parking only - $60 per night

Not pet-friendly - no pets allowed.

- Mar 2016 Most Recent HotelGuides Review

"I had an enjoyable stay. The hotel was clean and reasonably priced for NYC. Can't beat the location, and the staff was friendly.2016-09-06"

TripAdvisor Traveler Rating:


Based on 2219 reviews

Read Recent Reviews

Hotel Boutique at Grand Central

447 Lexington Avenue, New York, NY 10017




From $229
Enter Dates







| | |
| --- | --- |
| Check In | 15 00 |
| Check Out | 12 00 |




Rated Very High Upscale, smoke-free, full-service, Midtown Manhattan hotel

Near UN and Turtle Bay

27 floors, 92 rooms

No swimming pool

24-hour exercise room

Restaurant - rooftop lounge - room service

Free Internet in room

No on-site parking available

Not pet-friendly - no pets allowed.

- Aug 2016

TripAdvisor Traveler Rating:


Based on 498 reviews

Read Recent Reviews

Westin New York Grand Central Hotel

212 East 42nd Street, New York, NY 10017




From $288
Enter Dates







| | |
| --- | --- |
| Check In | 1500 |
| Check Out | 1200 |




Rated High Upscale, smoke-free, full-service, Turtle Bay hotel

In Midtown Manhattan - near UN

Also near Chrysler Building and Grand Central Terminal

41 floors, 788 rooms

No swimming pool

Exercise room

Restaurant - lounge - 24-hour room service

Internet access costs $15 per night

Valet parking only - $65 per night

Pet-friendly hotel - allows up to medium-sized pets only - no pet fee.

- Mar 2016 Most Recent HotelGuides Review

"Great location - room was quite spacious for New York.2011-11-01"

More >

TripAdvisor Traveler Rating:


Based on 3363 reviews

Read Recent Reviews

Carvi Hotel

152 East 55th Street, New York, NY 10022




From $419
Enter Dates







| | |
| --- | --- |
| Check In | 15 00 |
| Check Out | 11 00 |




Rated Very High Midscale, smoke-free hotel

In Midtown East Manhattan

1 mile northeast of Grand Central Terminal

8 floors, 41 rooms

No swimming pool

Free Internet in room

Parking costs $35 per night

Not pet-friendly - no pets allowed.

- Apr 2016 Most Recent HotelGuides Review

"Good value. For a small hotel, it was a very comfortable place. The room was clean and fresh. Loved the rooftop, it was a nice place to relax and soak up the sun. You can't go wrong if you stay here.2015-04-14"

TripAdvisor Traveler Rating:


Based on 576 reviews

Read Recent Reviews

Midtown Manhattan hotels
Why Book Here?

Lowest price guarantee
Pay at hotel in most cases
If you don't like your hotel,
we'll refund your money.
Cash rewards + hotel points too



New York City Info
Pet-Friendly New York Hotels
New York City Group Hotel Rates
New York City Hotels and Reviews
Map of United Nations, Turtle Bay Hotels
Hotels near
Nearby Attractions



Hotels near United Nations
0.2 mile SW


Hotels near St Patrick's Cathedral
0.6 mile NW


Hotels near American Girl Place New York
0.7 mile NW


Hotels near The Today Show
0.8 mile NW


Hotels near 5th Avenue New York
0.8 mile west


Hotels near Jimmy Fallon Show
0.8 mile NW


Hotels near NYU Langone Medical Center
0.8 mile SW


Hotels near New York Public Library
0.8 mile west


Hotels near SUNY College of Optometry
0.8 mile west


Hotels near NYU School of Medicine
0.9 mile SW


Hotels near Rockefeller University
0.9 mile NE


Hotels near Radio City Music Hall
0.9 mile NW


Hotels near Rusk Rehabilitaion at NYU Langone Center
0.9 mile SW


Hotels near Roots Picnic New York City
0.9 mile west


Hotels near Park Avenue New York
0.9 mile SW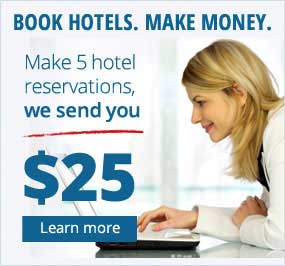 Hotel Tips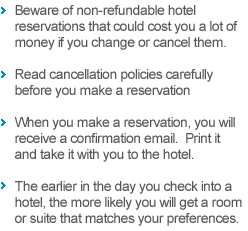 Hotels in
Nearby Cities



Long Island City NY Hotels
1.1 miles SE


Astoria NY Hotels
2.0 miles east


Weehawken NJ Hotels
3.1 miles west


Woodside NY Hotels
3.3 miles east


Guttenberg NJ Hotels
3.3 miles NW


New York NY Hotels
3.4 miles SW


Union City NJ Hotels
3.5 miles NW


West New York NJ Hotels
3.5 miles NW


Maspeth NY Hotels
3.5 miles SE


Hoboken NJ Hotels
3.6 miles west


North Bergen NJ Hotels
4.2 miles NW


Elmhurst NY Hotels
4.3 miles east


Cliffside Park NJ Hotels
4.9 miles north


East Elmhurst NY Hotels
4.9 miles east


Edgewater NJ Hotels
5 miles north