Use this guide to learn about hotels, motels, and other lodging near the Electric Zoo Festival in New York City.

The Electric Zoo is an electronic music festival held annualy on Labor Day weekend at Randall's Island Park.
Map of Hotels near Electric Zoo Festival
Zoom in (+) to see restaurants and other attractions near hotels.
Hotels closest to Electric Zoo Festival

Rates shown below are estimates. Click See Rates for actual current rates.

1.0 mile

Comfort Inn & Suites

2477 Third Avenue, New York, NY 10451


1.0 mile from Electric Zoo Festival

From $254
See Rates







| | |
| --- | --- |
| Check In | 15 00 |
| Check Out | 11 30 |




Rated Very High

TripAdvisor Traveler Rating:


Based on 10 reviews

Read Recent Reviews

1.3 miles

Upper Yorkville Suites

1876 3rd Avenue, New York, NY 10029


1.3 miles from Electric Zoo Festival

From $200
See Rates







| | |
| --- | --- |
| Check In | 16 00 |
| Check Out | 10 00 |




Rated High Luxury, smoke-free, East Side Manhattan apartments

3 blocks from Museum of the City of New York

4 floors, 6 apartments

No swimming pool

Free Internet in room

No on-site parking available

Not pet-friendly - no pets allowed.

- Feb 2016

TripAdvisor Traveler Rating:


Based on 56 reviews

Read Recent Reviews

1.6 miles

Marmara Manhattan Hotel

301 East 94th Street, New York, NY 10128


1.6 miles from Electric Zoo Festival

From $376
See Rates







| | |
| --- | --- |
| Check In | 15 00 |
| Check Out | 11 00 |




Rated High Midscale, smoke-free, all-suite, Upper East Side Manhattan hotel

32 floors, 109 suites

No swimming pool

24-hour exercise room

Kitchen in every suite

Free Internet in room

Valet parking only - $45 per night

Pet-friendly hotel - $75 per stay fee for each pet.

- May 2016 Most Recent HotelGuides Review

"Great location - top-notch front desk staff - no on-site parking, but there was a garage a block away - a must-stay.2009-08-01"

TripAdvisor Traveler Rating:


Based on 880 reviews

Read Recent Reviews

1.6 miles

Courtyard Hotel Upper East Side

410 East 92nd Street, New York, NY 10128


1.6 miles from Electric Zoo Festival

From $152
See Rates







| | |
| --- | --- |
| Check In | 1500 |
| Check Out | 1200 |




Rated Average Midscale, smoke-free hotel

In upper East Side Manhattan near East River Drive

15 floors, 226 rooms and suites

Heated indoor swimming pool - 24-hour exercise room

Free Internet in room

Parking costs $50 per night

Not pet-friendly - no pets allowed.

- Feb 2015 Most Recent HotelGuides Review

"Great hotel stay.2016-05-15"

More >

TripAdvisor Traveler Rating:


Based on 827 reviews

Read Recent Reviews

1.8 miles

Aloft Hotel Harlem

2296 Frederick Douglass Blvd at 124th Street, New York, NY 10027


1.8 miles from Electric Zoo Festival

From $229
See Rates







| | |
| --- | --- |
| Check In | 1500 |
| Check Out | 1200 |




Rated High Upscale, smoke-free, Upper Manhattan, Harlem hotel

Near Apollo Theater and Columbia University

6 floors, 124 rooms

No swimming pool

24-hour exercise room

Lounge

Free Internet in room

Parking costs $45-55 per night

Pet-friendly hotel - allows pets up to 40 pounds - no pet fee.

- Oct 2014 Most Recent HotelGuides Review

"A pleasant hotel stay. The room was clean and spacious.2016-10-06"

TripAdvisor Traveler Rating:


Based on 705 reviews

Read Recent Reviews

1.9 miles

Hotel Wales

1295 Madison Avenue, New York, NY 10128


1.9 miles from Electric Zoo Festival

From $352
See Rates







| | |
| --- | --- |
| Check In | 15 00 |
| Check Out | 11 00 |




Rated High Upscale, smoke-free, full-service hotel

Upper East Side Manhattan near Guggenheim Museum

10 floors, 89 rooms - AAA 3 Diamonds

No swimming pool

24-hour exercise room

Restaurant - lounge - room service

Free Internet in room

Valet parking only - $55 per night

Pet-friendly hotel - $25 per night fee for pets up to 25 pounds - $40 per night fee for pets over 25 pounds.

- May 2016 Most Recent HotelGuides Review

"Good location in Manhattan - elevators were tiny and slow - I was pleased.2010-08-01"

TripAdvisor Traveler Rating:


Based on 735 reviews

Read Recent Reviews

1.9 miles

Allie's Bed and Breakfast Inn

313 West 136th Street, New York, NY 10030


1.9 miles from Electric Zoo Festival

From $330
See Rates







| | |
| --- | --- |
| Check In | 15 00 |
| Check Out | 11 00 |




Rated High Midscale, smoke-free bed and breakfast inn

In Harlem near The City College of New York

2 floors, 3 rooms - no elevator

No swimming pool

Free Internet in room

Free parking

Not pet-friendly - no pets allowed.

- Nov 2014

TripAdvisor Traveler Rating:


Based on 60 reviews

Read Recent Reviews

2.0 miles

Franklin Hotel

164 East 87th Street, New York, NY 10128


2.0 miles from Electric Zoo Festival

From $360
See Rates







| | |
| --- | --- |
| Check In | 1500 |
| Check Out | 1200 |




Rated Average Upscale, smoke-free, Upper East Side Manhattan hotel

One-half mile southeast of Guggenheim Museum

9 floors, 50 rooms

No swimming pool

Free continental breakfast

Free Internet in room

No on-site parking available

Pet-friendly hotel - allows small pets only - no pet fee.

- Apr 2016 Most Recent HotelGuides Review

"Good location - bathroom was tiny - good breakfast.2010-06-01"

More >

TripAdvisor Traveler Rating:


Based on 698 reviews

Read Recent Reviews

2.1 miles

Fairfield Inn LGA Airport Astoria Queens

45-20 Astoria Blvd, Astoria, NY 11103


2.1 miles from Electric Zoo Festival

From $212
See Rates







| | |
| --- | --- |
| Check In | 1500 |
| Check Out | 1100 |




Rated High Midscale, smoke-free, Queens hotel

2 miles west of LaGuardia Airport

1 mile east of Astoria train station

5 floors, 86 rooms

Free shuttle to LaGuardia Airport

No swimming pool

Exercise room

Free hot breakfast buffet

Free Internet in room

Free parking

Not pet-friendly - no pets allowed.

- Sep 2015 Most Recent HotelGuides Review

"Clean hotel with helpful personnel. Breakfast was good. Enjoy staying here.2015-05-07"

More >

TripAdvisor Traveler Rating:


Based on 238 reviews

Read Recent Reviews

2.4 miles

Broadway Hotel & Hostel

230 West 101 Street, New York, NY 10025


2.4 miles from Electric Zoo Festival

From $170
See Rates







| | |
| --- | --- |
| Check In | 15 00 |
| Check Out | 11 00 |




Rated Average Cheap, smoke-free hotel

7 floors, 120 rooms

No swimming pool

Note: No Internet in room

No on-site parking available

Not pet-friendly - no pets allowed.

- Jul 2017

TripAdvisor Traveler Rating:


Based on 1172 reviews

Read Recent Reviews

2.6 miles

Days Inn Hotel Broadway

215 West 94th Street, New York, NY 10025


2.6 miles from Electric Zoo Festival

From $195
See Rates







| | |
| --- | --- |
| Check In | 1500 |
| Check Out | 1200 |




Rated Average Cheap, Upper West Side Manhattan hotel

1 mile southwest of Columbia University

14 floors, 265 rooms

No swimming pool

Exercise room

Free Internet in room

No on-site parking available

Not pet-friendly - no pets allowed.

- Apr 2015 Most Recent HotelGuides Review

"The hotel room was small and dated, and there was no on-site parking. The $35 voucher for parking was a joke.2017-07-11"

More >

TripAdvisor Traveler Rating:


Based on 1931 reviews

Read Recent Reviews

2.6 miles

Royal Park Hotel Upper West Side

258 West 97th Street, New York, NY 10025


2.6 miles from Electric Zoo Festival

From $112
See Rates







| | |
| --- | --- |
| Check In | 15 00 |
| Check Out | 11 00 |




Rated Average Upscale, smoke-free, Upper West Side Manhattan hotel

7 floors, 72 rooms

No swimming pool

Free Internet in room

No on-site parking available

Not pet-friendly - no pets allowed.

- Oct 2016

TripAdvisor Traveler Rating:


Based on 631 reviews

Read Recent Reviews

2.6 miles

Mark Hotel

25 East 77th Street, New York, NY 10021


2.6 miles from Electric Zoo Festival

From $545
See Rates







| | |
| --- | --- |
| Check In | 15 00 |
| Check Out | 12 00 |




Rated Very High Luxury, smoke-free, full-service hotel

In Upper East Side Manhattan near Central Park

Also near NYU Institute of Fine Arts

11 floors, 150 rooms

No swimming pool

Exercise room

Restaurant - lounge - room service

Free Internet in room

Valet parking only - $55-65 per night

Pet-friendly hotel - allows up to 2 pets per room - $100 per stay fee for each pet.

- Mar 2015

TripAdvisor Traveler Rating:


Based on 718 reviews

Read Recent Reviews

2.6 miles

Hotel Newton

2528 Broadway at West 95th Street, New York, NY 10025


2.6 miles from Electric Zoo Festival

From $284
See Rates







| | |
| --- | --- |
| Check In | 1500 |
| Check Out | 1200 |




Rated Average Midscale, smoke-free, Upper West Side Manhattan hotel

2 miles northeast of Lincoln Center

9 floors, 110 rooms and suites

No swimming pool

Microwave and refrigerator in every room

Free Internet in room

Parking costs $39 per night

Not pet-friendly - no pets allowed.

- May 2016 Most Recent HotelGuides Review

"Good location. Reasonably priced hotel. The AC was noisy and had to be replaced, which was done in a timely manner.2015-05-28"

TripAdvisor Traveler Rating:


Based on 1523 reviews

Read Recent Reviews

2.6 miles

Carlyle Hotel

35 East 76th Street, New York, NY 10021


2.6 miles from Electric Zoo Festival

From $450
See Rates







| | |
| --- | --- |
| Check In | 15 00 |
| Check Out | 12 00 |




Rated Very High Luxury, smoke-free, full-service hotel

In Upper East Side Manhattan

Near Metropolitan Museum of Art

A Rosewood Hotel

35 floors, 188 rooms and suites

AAA 4 Diamonds, Forbes 4 Stars

No swimming pool

24-hour exercise room

Restaurant - lounge - 24-hour room service

Full-service spa

Free Internet in room

Valet parking only - $59 per night

Pet-friendly hotel - allows pets up to 25 pounds - $50 per night fee for each pet.

- Apr 2016

TripAdvisor Traveler Rating:


Based on 774 reviews

Read Recent Reviews

2.6 miles

Surrey Hotel

20 East 76th Street, New York, NY 10021


2.6 miles from Electric Zoo Festival

From $395
See Rates







| | |
| --- | --- |
| Check In | 15 00 |
| Check Out | 12 00 |




Rated Very High Luxury, smoke-free, full-service hotel

In Upper East Side Manhattan

1 block from Central Park

16 floors, 190 rooms - AAA 3 Diamonds

No swimming pool

Exercise room

Restaurant - lounge - 24-hour room service

Full-service spa

Free Internet in room

Valet parking only - $65 per night

Pet-friendly hotel - allows dogs only up to 35 pounds - $100 per stay fee for each dog.

- May 2016

TripAdvisor Traveler Rating:


Based on 1844 reviews

Read Recent Reviews

2.7 miles

Super 8 Hotel Bronx

1145 Southern Blvd, New York, NY 10459


2.7 miles from Electric Zoo Festival

From $145
See Rates







| | |
| --- | --- |
| Check In | 1500 |
| Check Out | 1100 |




Rated Average Cheap hotel 1.5 miles south of Bronx Zoo

6 floors, 70 rooms

No swimming pool

Free continental breakfast

Free Internet in room

Free parking

Not pet-friendly - no pets allowed.

- Nov 2014 Most Recent HotelGuides Review

"Nice hotel.2015-09-13"

More >

TripAdvisor Traveler Rating:


Based on 136 reviews

Read Recent Reviews

2.8 miles

Excelsior Hotel

45 West 81st Street, New York, NY 10024


2.8 miles from Electric Zoo Festival

From $251
See Rates







| | |
| --- | --- |
| Check In | 15 00 |
| Check Out | 00 00 |




Rated Average Luxury, smoke-free hotel

In Upper West Side Manhattan

Near American Museum of Natural History

16 floors, 198 rooms

No swimming pool

Exercise room

Restaurant - lounge

Restaurant open for dinner only

Free Internet in room

No on-site parking available

Off-site parking costs $30 per night

Not pet-friendly - no pets allowed.

- Apr 2016 Most Recent HotelGuides Review

"The hotel lobby and dining areas were nice, but the room was small.2015-11-04"

More >

TripAdvisor Traveler Rating:


Based on 2060 reviews

Read Recent Reviews

2.8 miles

Comfort Inn & Suites East Elmhurst

2345 83rd Street, East Elmhurst, NY 11370


2.8 miles from Electric Zoo Festival

From $171
See Rates







| | |
| --- | --- |
| Check In | 14 00 |
| Check Out | 11 00 |




Rated Average Midscale, smoke-free hotel

1.5 miles from LaGuardia AirportC

4 floors, 57 rooms and suites

Free shuttle to LaGuardia Airport

No swimming pool

Free hot breakfast buffet

Free Internet in room

Free parking

Park and fly not allowed

Not pet-friendly - no pets allowed.

- Dec 2016

TripAdvisor Traveler Rating:


Based on 158 reviews

Read Recent Reviews

2.9 miles

Ramada Inn Long Island City Queens

38-30 Crescent Street, Long Island City, NY 11101


2.9 miles from Electric Zoo Festival

From $153
See Rates







| | |
| --- | --- |
| Check In | 1500 |
| Check Out | 1100 |




Rated Average Midscale, smoke-free, Queens hotel

3 miles east of Midtown Manhattan

11 floors, 80 rooms

No swimming pool

Exercise room

Free continental breakfast

Free Internet in room

No on-site parking available

Not pet-friendly - no pets allowed.

- Mar 2017 Most Recent HotelGuides Review

"I really enjoyed my stay at this hotel. The room was neat, service was good, and above all, I enjoyed the free breakfast. I'd stay here again.2015-11-30"

More >

TripAdvisor Traveler Rating:


Based on 980 reviews

Read Recent Reviews

2.9 miles

Howard Johnson Hotel Long Island City Queens

38-61 12th Street, Long Island City, NY 11101


2.9 miles from Electric Zoo Festival

From $220
See Rates







| | |
| --- | --- |
| Check In | 1500 |
| Check Out | 1100 |




Rated Average Midscale, smoke-free, downtown Long Island City hotel

11 floors, 152 rooms

No swimming pool

Exercise room

Free continental breakfast

Free Internet in room

Parking costs $20 per night

Not pet-friendly - no pets allowed.

- Jan 2015 Most Recent HotelGuides Review

"We were disappointed with this hotel room.2017-05-23"

More >

TripAdvisor Traveler Rating:


Based on 812 reviews

Read Recent Reviews

2.9 miles

Best Western Plaza Hotel Long Island City Queens

3934 21st Street, Long Island City, NY 11101


2.9 miles from Electric Zoo Festival

From $171
See Rates







| | |
| --- | --- |
| Check In | 1500 |
| Check Out | 1100 |




Rated High Midscale, smoke-free, Queens hotel

5 miles southwest of LaGuardia Airport

Near subway lines - easy access to Manhattan

10 floors, 121 rooms

No shuttle to LaGuardia Airport

No swimming pool

Exercise room

Free hot breakfast buffet

Free Internet in room

Limited parking - parking costs $25 per night

Not pet-friendly - no pets allowed.

- Jan 2017 Most Recent HotelGuides Review

"Good hotel. Everything met my expectations.2016-06-17"

More >

TripAdvisor Traveler Rating:


Based on 1661 reviews

Read Recent Reviews

2.9 miles

Sleep Inn Long Island City Queens

3871 13th Street, Long Island City, NY 11101


2.9 miles from Electric Zoo Festival

From $230
See Rates







| | |
| --- | --- |
| Check In | 15 00 |
| Check Out | 11 00 |




Rated High Midscale, smoke-free, Queens hotel

5 miles southwest of LaGuardia Airport

10 floors, 100 rooms

No swimming pool

Exercise room

Free continental breakfast

Free Internet in room

Parking cost $25 per night

Not pet-friendly - no pets allowed.

- Mar 2017 Most Recent HotelGuides Review

"Beds were comfortable - breakfast area was small, and the selection was limited.2010-09-01"

TripAdvisor Traveler Rating:


Based on 924 reviews

Read Recent Reviews

2.9 miles

Courtyard Hotel LGA Airport

9010 Ditmars Blvd, East Elmhurst, NY 11369


2.9 miles from Electric Zoo Festival

From $399
See Rates







| | |
| --- | --- |
| Check In | 1500 |
| Check Out | 1200 |




Rated High Upper-midscale, smoke-free, Queens hotel

Across parkway from LaGuardia Airport

Free 24-hour shuttle to LaGuardia Airport

6 floors, 288 rooms and suites

Outdoor swimming pool open in summer - exercise room

Restaurant - lounge

Restaurant open for breakfast and dinner only

Free Internet in room

Parking costs $24 per night

Park and fly costs $22 per night

Not pet-friendly - no pets allowed.

- Feb 2015 Most Recent HotelGuides Review

"Room was clean and modern - outstanding service - I'll definitely return.2010-07-01"

More >

TripAdvisor Traveler Rating:


Based on 567 reviews

Read Recent Reviews

2.9 miles

Boro Hotel

38-28 27th Street, Long Island City, NY 11101


2.9 miles from Electric Zoo Festival

From $261
See Rates







| | |
| --- | --- |
| Check In | 15 00 |
| Check Out | 12 00 |




Rated Very High Upscale, smoke-free, full-service, downtown hotel

3 blocks north of Ed Koch Queensboro Bridge

13 floors, 108 rooms

No swimming pool

Restaurant - lounge - room service

Free Internet in room

Valet parking only - $25-35 per night

Pet-friendly hotel - only 1 pet per room - $100 per stay pet fee.

- Oct 2016

TripAdvisor Traveler Rating:


Based on 538 reviews

Read Recent Reviews

3.0 miles

Four Points Hotel Long Island City Queens

27-05 39th Avenue, Long Island City, NY 11101


3.0 miles from Electric Zoo Festival

From $179
See Rates







| | |
| --- | --- |
| Check In | 1500 |
| Check Out | 1000 |




Rated High Upper-midscale, smoke-free, full-service, Queens hotel

4 miles east of Times Square

11 floors, 88 rooms

No swimming pool

Exercise room

Restaurant - lounge - room service

Free Internet in room

Parking costs $25 per night

Not pet-friendly - no pets allowed.

- Jan 2017

TripAdvisor Traveler Rating:


Based on 515 reviews

Read Recent Reviews

3.0 miles

Paper Factory Hotel Long Island City Queens

37-06 36th Street, Long Island City, NY 11101


3.0 miles from Electric Zoo Festival

From $229
See Rates







| | |
| --- | --- |
| Check In | 15 00 |
| Check Out | 11 00 |




Rated High Upscale, smoke-free, full-service, downtown hotel

This hotel is 1.5 miles northeast of LaGuardia Arts Center.

5 floors, 122 rooms and suites

No swimming pool

Exercise room

Restaurant - cafe - lounge

Free Internet in room

No on-site parking available

Not pet-friendly - no pets allowed.

- Feb 2017

TripAdvisor Traveler Rating:


Based on 662 reviews

Read Recent Reviews

3.0 miles

Hotel Vetiver Long Island City Queens

29-11 39th Avenue, Long Island City, NY 11101


3.0 miles from Electric Zoo Festival

From $206
See Rates







| | |
| --- | --- |
| Check In | 1500 |
| Check Out | 1100 |




Rated Average Midscale, smoke-free hotel 4.5 miles east of Times Square

1 block from subway station N and Q lines

9 floors, 49 rooms

No swimming pool

24-hour exercise room

Free Internet in room

No on-site parking available

Not pet-friendly - no pets allowed.

- Feb 2017 Most Recent HotelGuides Review

"Close to the subway, so it was relatively easy to get into the city. The hotel was clean, and the beds were comfortable. The heater was a bit noisy. No microwave or fridge in the room. Basic continental breakfast without much selection. Reasonable rates, but you get just the basics.2016-01-21"

TripAdvisor Traveler Rating:


Based on 1122 reviews

Read Recent Reviews

3.0 miles

Holiday Inn Long Island City Queens

39-05 29th Street, Long Island City, NY 11101


3.0 miles from Electric Zoo Festival

From $299
See Rates







| | |
| --- | --- |
| Check In | 15 00 |
| Check Out | 11 00 |




Rated High Upper-midscale, smoke-free, Queens hotel

Walk to train station

16 floors, 136 rooms and suites

No swimming pool

Exercise room

Restaurant - lounge - room service

Restaurant open for breakfast and dinner only

Free Internet in room

Parking costs $25 per night

Not pet-friendly - no pets allowed.

- Feb 2017 Most Recent HotelGuides Review

"Short walk to the train station - worth every penny - room was large, clean, and modern - staff was friendly and helpful - we'd stay again.2010-11-01"

TripAdvisor Traveler Rating:


Based on 861 reviews

Read Recent Reviews

3.0 miles

Lucerne Hotel

201 West 79th Street, New York, NY 10024


3.0 miles from Electric Zoo Festival

From $304
See Rates







| | |
| --- | --- |
| Check In | 16 00 |
| Check Out | 12 00 |




Rated Very High Upscale, smoke-free, full-service hotel

In Upper West Side Manhattan near Hayden Planetarium

Also near American Museum of Natural History

12 floors, 250 rooms

No swimming pool

Exercise room

Restaurant - lounge - 24-hour room service

Free Internet in room

Parking costs $45 per night

Not pet-friendly - no pets allowed.

- May 2016 Most Recent HotelGuides Review

"Nice hotel in a great location. We recommend staying here.2016-08-30"

TripAdvisor Traveler Rating:


Based on 2358 reviews

Read Recent Reviews
Why Book Here?

Lowest price guarantee
Pay at hotel in most cases
If you don't like your hotel,
we'll refund your money.
Cash rewards + hotel points too



New York City Info
Electric Zoo Festival
New York City Hotels and Reviews
New York Group Hotel Rates
Map of Hotels near Electric Zoo Festival
Hotels near
Nearby Attractions



Hotels near Governors Ball Music Festival
0.0 mile SE


Hotels near Panorama Music Festival New York City
0.1 mile west


Hotels near New York College of Podiatric Medicine
1.1 miles NW


Hotels near Mount Sinai Hospital New York
1.6 miles west


Hotels near Icahn School of Medicine at Mount Sinai
1.7 miles west


Hotels near Apollo Theater
1.7 miles NW


Hotels near 92nd Street Y NYC
1.8 miles SW


Hotels near Columbia Law School
2.1 miles west


Hotels near CUNY City College
2.2 miles NW


Hotels near Yankee Stadium
2.2 miles north


Hotels near Columbia University
2.3 miles west


Hotels near Barnard College
2.3 miles west


Hotels near Manhattan School of Music
2.3 miles NW


Hotels near Riverside Church New York City
2.4 miles NW


Hotels near Metropolitan Museum of Art
2.4 miles SW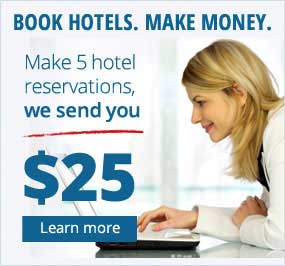 Hotel Tips