Hotels and Motels in Center Conway, New Hampshire
---
Looking for a place to stay in Center Conway, New Hampshire? Then use this accommodations guide to learn about hotels, motels, and other lodging in or near Center Conway.
Center Conway NH Group Hotel Rates
Best value hotels are listed first. These are good hotels that cost less than other good hotels. Based on guest reviews and nightly room rates.
Hotels near Center Conway, NH

Hotels closest to Center Conway are listed first. Distances shown are as the crow flies.

Merrill Farm Resort North Conway


428 White Mountain Highway, North Conway, NH 03860

3 miles



From $133
See Rates




Rated High Midscale, smoke-free bed and breakfast inn

Near Saco River and NH 113 at NH 16

Map

of hotel and Center Conway, NH

Smoke-free hotel - does not allow pets

Free continental breakfast - Free Internet in room

More Most Recent Guest Review

"Hotel employees were friendly. My getaway was enjoyable. Bring your skis and snowboards."

Green Granite Inn & Conference Center North Conway


1515 White Mountain Hwy, North Conway, NH 03860

4 miles



From $139
See Rates




Rated High Midscale, smoke-free motel

Located 2.5 miles south of downtown North Conway

Map

of hotel and Center Conway, NH

Smoke-free hotel - does not allow pets

Free continental breakfast - Free Internet in room

More

Grand Hotel North Conway


72 Common Court, North Conway, NH 03860

4 miles



From $179
See Rates




Rated High Upper-midscale, smoke-free hotel near White Mountain

Also near Settlers' Green Outlet Mall

Map

of hotel and Center Conway, NH

Smoke-free hotel - does not allow pets

Free Internet in room

More

Quality Inn North Conway


1567 White Mountain Highway, North Conway, NH 03860

4 miles



From $100
See Rates




Rated Very Low – Not Recommended Midscale, smoke-free, highway hotel

Near Settler's Green Outlet Mall

Map

of hotel and Center Conway, NH

Smoke-free hotel - pet friendly

Free continental breakfast - Free Internet in room

More Most Recent Guest Review

"Motel was a little outdated, but clean and worth the price."

Holiday Inn Express Hotel & Suites North Conway


1732 White Mountain Highway, North Conway, NH 03860

4 miles



From $230
See Rates




Rated High Midscale hotel near White Mountain

3 floors, 78 rooms and suites - elevator

Map

of hotel and Center Conway, NH

Hotel does not allow pets

Free hot breakfast - Free Internet in room

More Most Recent Guest Review

"Nice hotel."

Hampton Inn & Suites North Conway


1788 White Mountain Highway, North Conway, NH 03860

4 miles



From $239
See Rates




Rated Very High Midscale, smoke-free hotel near White Mountain

Also near Settlers' Green Outlet Mall

Map

of hotel and Center Conway, NH

Smoke-free hotel - pet friendly

Free hot breakfast - Free Internet in room

More

Residence Inn by Marriott North Conway


1801 White Mountain Highway, North Conway, NH 03860

4 miles



From $237
See Rates




Rated Very High Upscale, smoke-free, all-suite, extended-stay hotel

Near White Mountain

Map

of hotel and Center Conway, NH

Smoke-free hotel - pet friendly

Free hot breakfast - Free Internet in room

More

Comfort Inn & Suites North Conway


2001 White Mountain Highway, NH 16, North Conway, NH 03860

5 miles



From $196
See Rates




Rated Very High Midscale, smoke-free hotel near White Mountain

3 floors, 58 rooms and suites - elevator

Map

of hotel and Center Conway, NH

Smoke-free hotel - does not allow pets

Free hot breakfast - Free Internet in room

More Most Recent Guest Review

"Outstanding value. Lovely, big room. Staff was friendly, and the breakfast was good. I cannot recommend this hotel highly enough."

North Conway Mountain Inn


2144 White Mountain Highway, North Conway, NH 03860

5 miles



From $99
See Rates




Rated Average Midscale, smoke-free motel near White Mountain

2 floors, 34 rooms - elevator

Map

of hotel and Center Conway, NH

Smoke-free hotel - pet friendly

Free Internet in room

More

Red Jacket Mountain View Resort North Conway


Route 16, North Conway, NH 03860

5 miles



From $239
See Rates




Rated Low – Not Recommended Midscale, smoke-free, full-service hotel near White Mountain

Convenient to Storyland

Map

of hotel and Center Conway, NH

Smoke-free hotel - pet friendly

Free Internet in room

More

Fox Ridge Resort North Conway


1979 White Mountain Highway, North Conway, NH 03860

5 miles



From $247
See Rates




Rated High Midscale, smoke-free motel near White Mountain

This motel is convenient to Storyland.

Map

of hotel and Center Conway, NH

Smoke-free hotel - does not allow pets

Free Internet in room

More

Colonial Motel North Conway


2431 White Mountain Highway, North Conway, NH 03860

5 miles



From $157
See Rates




Rated High Midscale, smoke-free motel near White Mountain

2 floors, 26 rooms - no elevator

Map

of hotel and Center Conway, NH

Smoke-free hotel - does not allow pets

Free Internet in room

More Most Recent Guest Review

"Nice motel, and the staff was super friendly."

Kearsarge Inn North Conway


42 Seavey Street, North Conway, NH 03860

6 miles



From $229
See Rates




Rated Very High Cheap, smoke-free inn near White Mountain

2 floors, 15 rooms - no elevator

Map

of hotel and Center Conway, NH

Smoke-free hotel - pet friendly

Free Internet in room

More

Eastern Slope Inn Resort North Conway


2760 White Mountain Highway, North Conway, NH 03860

6 miles



From $143
See Rates




Rated High Midscale, smoke-free hotel near White Mountain

3 floors, 60 rooms - elevator

Map

of hotel and Center Conway, NH

Smoke-free hotel - does not allow pets

Free Internet in room

More

Purity Spring Resort East Madison


1251 Eaton Road, East Madison, NH 03849

10 miles



From $347
See Rates




Rated High Midscale, smoke-free, lakeside resort on Purity Lake

4 buildings - 1, 2, and 3 floors; 78 rooms, 7 condos

Map

of hotel and Center Conway, NH

Smoke-free hotel - pet friendly

Free Internet in room

More

Will's Inn Bartlett


438 US 302, Bartlett, NH 03812

10 miles



From $159
See Rates




Rated Very High Cheap, smoke-free motel

Steps from Saco River

Map

of hotel and Center Conway, NH

Smoke-free hotel - pet friendly

Free Internet in room

More
Hotels near
Nearby Attractions



Settlers' Green Outlet Village
4 miles NW


Cranmore Mountain Resort
5 miles NW


King Pine Ski Area
9 miles south


Story Land Amusement Park
11 miles NW


Attitash Resort
11 miles NW


Shawnee Peak
13 miles east


Black Mountain
13 miles NW


Wildcat Mountain
21 miles NW


Waterville Valley
24 miles west


Bretton Woods Ski Area
27 miles NW


Loon Mountain
29 miles west


Hotel Tips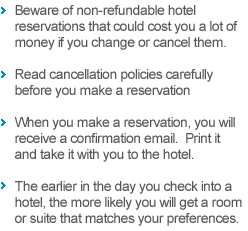 Hotels near
Nearby Cities



Conway NH Hotels
4 miles west


Fryeburg ME Hotels
5 miles east


North Conway NH Hotels
5 miles NW


Intervale NH Hotels
7 miles NW


Madison NH Hotels
8 miles SW


East Madison NH Hotels
10 miles south


Jackson NH Hotels
12 miles NW


Chocorua NH Hotels
12 miles SW


Bartlett NH Hotels
13 miles NW


Denmark ME Hotels
13 miles east


HotelGuides.com