| | |
| --- | --- |
| Ocean City, OR OCMD, is in northeastern Maryland, just below the Delaware border. It is 30 miles east of Rehoboth Beach, Delaware. | |
Click any colored area to see hotels within that area.
Ocean City Hotels, Motels, and Reviews – By Area
Best Value Hotels in Ocean City
Rates shown below are estimates. Click See Rates for actual current rates.
Best value hotels are listed first. These are good hotels that cost less than other good hotels. Based on guest reviews and nightly room rates.
Hampton Inn & Suites Ocean City


4301 Coastal Highway, Ocean City, MD 21842




From $76
Enter Dates

Rated High Midscale, smoke-free hotel on bay near beach

2 blocks from Ocean City Convention Center

5 floors, 112 rooms and suites

Heated indoor swimming pool - outdoor pool open in summer

Exercise room

Microwave and refrigerator in every room

Free hot breakfast buffet

Free Internet in room

Free parking

Not pet-friendly - no pets allowed.

- Aug 2016 Most Recent HotelGuides Review

"The hotel room was clean, and the beds were great. Nice housekeepers. Check-in was quick, and the front desk clerks were accommodating and made me feel at home. Breakfast was hot and kept stocked until closing time.2017-04-07"

More >

TripAdvisor Traveler Rating:


Based on 1007 reviews

Read Recent Reviews

Beach Plaza Hotel Boardwalk Ocean City


1301 Atlantic Avenue, Ocean City, MD 21842




From $117
Enter Dates

Rated Average Midscale, smoke-free hotel near beach

4 floors, 96 rooms and suites

No swimming pool

2 restaurant – lounge – room service

Restaurants open for breakfast and dinner only

Free Internet in room

Free parking

Not pet-friendly - no pets allowed.

- Jul 2017

TripAdvisor Traveler Rating:


Based on 533 reviews

Read Recent Reviews

Econo Lodge Ocean City


14502 Coastal Highway, Ocean City, MD 21842




From $126
Enter Dates

Rated Average Cheap, smoke-free, north Ocean City hotel
Near beach and Fenwick Island State Park

4 floors, 87 rooms

Seasonal hotel - closed during winter

Heated outdoor swimming pool open in summer

Restaurant

Restaurant open for breakfast and lunch only

Microwave and refrigerator in every room

Free Internet in room

Free parking

Not pet-friendly - no pets allowed.

- Aug 2015 Most Recent HotelGuides Review

"Near the beach in quiet area - room was decent enough, but wasn't cleaned until late afternoon, and the sheets weren't changed - nice pool.2007-08-01"

TripAdvisor Traveler Rating:


Based on 172 reviews

Read Recent Reviews

Quality Inn Boardwalk Ocean City


1601 Atlantic Avenue, Ocean City, MD 21842




From $142
Enter Dates

Rated Average Upper-midscale, full-service, oceanfront hotel on boardwalk

9 floors, 179 rooms

Heated indoor swimming pool - outdoor pool open in summer

Exercise room

Restaurant - lounge

Free Internet in room

Free parking - truck parking

Not pet-friendly - no pets allowed.

- Aug 2016 Most Recent HotelGuides Review

"The hotel was more run-down than I expected. The room was clean and I loved the kitchenette, but the beds were poorly made. The bathroom was small. 2017-04-26"

More >

TripAdvisor Traveler Rating:


Based on 516 reviews

Read Recent Reviews

Comfort Inn Gold Coast Ocean City


11201 Coastal Highway, Ocean City, MD 21842




From $153
Enter Dates

Rated Average Midscale, smoke-free, North Ocean City hotel

Located across the street from the beach

Near Gold Coast Mall

5 floors, 202 rooms

Heated indoor swimming pool - exercise room

Denny's restaurant

Microwave and refrigerator in every room

Free Internet in room

Free parking - truck parking

Not pet-friendly - no pets allowed.

- Jul 2016 Most Recent HotelGuides Review

"This hotel was older and needed a lot of renovation.2016-02-16"

More >

TripAdvisor Traveler Rating:


Based on 323 reviews

Read Recent Reviews

Holiday Inn Express Hotel & Suites Ocean City


12601 Coastal Highway, Ocean City, MD 21842




From $154
Enter Dates

Rated High Midscale, smoke-free, north Ocean City hotel

Near Northside Park

5 floors; 122 rooms; 66 suites

Heated indoor swimming pool - outdoor pool open in summer

Free hot breakfast buffet

Free Internet in room

Free parking

Not pet-friendly - no pets allowed.

- Aug 2016 Most Recent HotelGuides Review

"Everything about our hotel stay was excellent, including the staff and breakfast.2016-04-08"

More >

TripAdvisor Traveler Rating:


Based on 378 reviews

Read Recent Reviews

Paradise Plaza Inn Ocean City


Number 3 Ninth Street, Ocean City, MD 21842




From $162
Enter Dates

Rated High Midscale, smoke-free, full-service, oceanfront hotel

On boardwalk at 9th Street

8 floors, 88 rooms and suites

Outdoor swimming pool open in summer

Restaurant - lounge

Microwave and refrigerator in every room

Free Internet in room

Free parking

Not pet-friendly - no pets allowed.

- Aug 2016 Most Recent HotelGuides Review

"Great rates for a nice room - balcony could've been cleaner.2010-07-01"

More >

TripAdvisor Traveler Rating:


Based on 1000 reviews

Read Recent Reviews

Microtel Inn & Suites by Wyndham Ocean City


12536 Ocean Gateway, Ocean City, MD 21842




From $171
Enter Dates

Rated Very High Cheap, smoke-free hotel near West Ocean City

4 floors, 84 rooms and suites

No swimming pool

Exercise room

Free continental breakfast

Free Internet in room

Free parking

Not pet-friendly - no pets allowed.

- Aug 2016 Most Recent HotelGuides Review

"The hotel was inexpensive. Easy access to the highway to the beaches. The front desk clerk was nice and professional, and accommodated my request for a ground floor room. Stay here.2017-05-23"

TripAdvisor Traveler Rating:


Based on 213 reviews

Read Recent Reviews

Comfort Suites Ocean City


12718 Ocean Gateway, Ocean City, MD 21842




From $171
Enter Dates

Rated Average Midscale, smoke-free, all-suite hotel

Near Bajas Amusement Park

2 miles west of Ocean City beaches

3 floors, 85 suites - elevator

Outdoor swimming pool open in summer - exercise room

Microwave and refrigerator in every suite

Free hot breakfast buffet

Free Internet in room

Free parking

Pet-friendly hotel - $35 per night fee for each pet.

- Aug 2016 Most Recent HotelGuides Review

"The hotel looked new. The interior and exterior were attractive, clean, and pleasant. The staff was helpful. My only complaint was that my room was beside the public computer and breakfast area; I could hear people all night long.2016-08-21"

More >

TripAdvisor Traveler Rating:


Based on 302 reviews

Read Recent Reviews

Quality Inn Beachfront Ocean City


3301 Atlantic Avenue, Ocean City, MD 21842




From $171
Enter Dates

Rated Average Upper-midscale, full-service, oceanfront hotel

Near Ocean City Convention Center

8 floors, 110 rooms and suites - AAA 2 Diamonds

Heated indoor swimming pool - outdoor pool open in summer

Exercise room

Restaurant

Free Internet in room

Free parking

Not pet-friendly - no pets allowed.

- Aug 2016 Most Recent HotelGuides Review

"A super-fantastic experience. Nice hotel.2016-04-19"

More >

TripAdvisor Traveler Rating:


Based on 93 reviews

Read Recent Reviews

Fenwick Inn Ocean City


13801 Coastal Highway, Ocean City, MD 21842




From $171
Enter Dates

Rated Average Midscale, smoke-free, North End hotel 1 block from beach

8 floors, 201 rooms - AAA 2 Diamonds

Heated indoor swimming pool

Restaurant - lounge

Restaurant open for breakfast and dinner only

Microwave and refrigerator in every room

Free Internet in room

Free parking

Pet-friendly hotel - allows pets up to 50 pounds - no Rottweilers or Pit Bull Terriers - $20 per night fee for each pet.

- Jun 2016 Most Recent HotelGuides Review

"Nice, clean hotel with friendly personnel. I was frustrated by problems with the key card; I had to swing the door handle up and down multiple times before the door would open. Some items ran out early at breakfast, and my key card had been deactivated when I tried to return to my room before checkout.2016-08-22"

More >

TripAdvisor Traveler Rating:


Based on 918 reviews

Read Recent Reviews

Flamingo Motel Ocean City


3100 North Baltimore Avenue, Ocean City, MD 21842




From $189
Enter Dates

Rated Average Midscale, smoke-free hotel one block from the ocean

2 buildings - 5 and 3 floors, 112 rooms and suites

Seasonal hotel - closed during winter

Indoor swimming pool - outdoor pool open in summer

Microwave and refrigerator in every room

Free Internet in room

Free parking

Not pet-friendly - no pets allowed.

- Aug 2016

TripAdvisor Traveler Rating:


Based on 239 reviews

Read Recent Reviews

Clarion Resort Fontainebleau Ocean City


10100 Coastal Highway, Ocean City, MD 21842




From $198
Enter Dates

Rated Average Upper-midscale, smoke-free, full-service, beachfront hotel

In north Ocean City near Ocean Plaza Mall

15 floors, 250 rooms

Heated indoor swimming pool - heated outdoor pool open in summer

Exercise room

Restaurant - lounge

Microwave and refrigerator in every room

Free Internet in room

Free parking

Pet-friendly hotel - allows up to 2 pets per room - $40 per night fee for 1st pet - $15 per night fee for additional pet.

- Jul 2016 Most Recent HotelGuides Review

"We enjoyed our stay at this hotel. Loved being on the beach, and the live music was great. The prices were high at Lenny's restaurant.2015-08-27"

TripAdvisor Traveler Rating:


Based on 906 reviews

Read Recent Reviews

Comfort Inn Boardwalk Ocean City


507 Atlantic Avenue, Ocean City, MD 21842




From $210
Enter Dates

Rated High Midscale, smoke-free, oceanfront hotel on boardwalk

4 floors, 84 rooms

Heated indoor swimming pool - outdoor pool open in summer

Microwave and refrigerator in every room

Free hot breakfast buffet

Free Internet in room

Free parking

Not pet-friendly - no pets allowed.

- Aug 2016

Note: This hotel charges a resort fee of $4 per night.

Most Recent HotelGuides Review

"Good value. Located on the boardwalk. The hotel room was nice, and the complimentary breakfast was good.2016-11-04"

More >

TripAdvisor Traveler Rating:


Based on 313 reviews

Read Recent Reviews

Quality Inn Oceanfront Ocean City


5400 Coastal Highway, Ocean City, MD 21842




From $211
Enter Dates

Rated Average Upper-midscale, smoke-free, full-service, beachfront hotel

Near Ocean City Convention Center

5 floors, 130 rooms - AAA 2 Diamonds

Heated indoor swimming pool - outdoor pool open in summer

Exercise room

Restaurant - lounge - room service

Free Internet in room

Free parking

Not pet-friendly - no pets allowed.

- Aug 2016 Most Recent HotelGuides Review

"My hotel room was on the 3rd floor, with no working AC or heat, no elevators, and no ice or vending machines. Make sure you request a beachside room with amenities.2016-04-06"

More >

TripAdvisor Traveler Rating:


Based on 669 reviews

Read Recent Reviews

Fairfield Inn & Suites by Marriott Ocean City


2501 Philadelphia Avenue, Ocean City, MD 21842




From $212
Enter Dates

Rated Very High Midscale, smoke-free hotel near Convention Center

5 floors; 87 rooms, 22 suites

Indoor swimming pool - 24-hour exercise room

Free hot breakfast buffet

Free Internet in room

Free parking

Not pet-friendly - no pets allowed.

- May 2017

TripAdvisor Traveler Rating:


Based on 29 reviews

Read Recent Reviews

La Quinta Inn & Suites Ocean City


106 32nd Street, Ocean City, MD 21842




From $219
Enter Dates

Rated Very High Midscale, smoke-free hotel

One-half block from the beach

4 floors; 101 rooms, 26 suites

Outdoor swimming pool open in summer - exercise room

Microwave and refrigerator in every room

Free continental breakfast

Free Internet in room

Free parking

Pet-friendly hotel - no pet fee.

- Dec 2014 Most Recent HotelGuides Review

"The hotel room was clean and pleasant, and the staff was nice. Stay here.2016-04-19"

More >

TripAdvisor Traveler Rating:


Based on 518 reviews

Read Recent Reviews

Days Inn Ocean City


2210 Baltimore Avenue, Ocean City, MD 21842




From $225
Enter Dates

Rated Average Cheap, smoke-free, full-service, oceanfront motel

On boardwalk

5 floors, 178 rooms and suites

2 outdoor swimming pools open in summer

Restaurant - lounge

Microwave and refrigerator in every room

Free Internet in room

Free parking

Not pet-friendly - no pets allowed.

- Apr 2015 Most Recent HotelGuides Review

"Good location - we got downgraded because of overbooking - room wasn't clean enough - staff tried their best to accommodate us.2007-06-01"

TripAdvisor Traveler Rating:


Based on 1563 reviews

Read Recent Reviews

Econo Lodge Oceanfront Ocean City


2910 Baltimore Avenue, Ocean City, MD 21842




From $243
Enter Dates

Rated Average Cheap, smoke-free, oceanfront hotel

Near Ocean City Convention Center

Also near boardwalk and beach

2 buildings - 5 floors, 98 rooms

Seasonal hotel - closed during winter

Heated indoor swimming pool - outdoor pool open in summer

Microwave and refrigerator in every room

Free continental breakfast

Free Internet in room

Free parking

Not pet-friendly - no pets allowed.

- Aug 2015 Most Recent HotelGuides Review

"The hotel was OK, but the beds were small and the bathroom ceiling was in bad shape.2016-05-31"

More >

TripAdvisor Traveler Rating:


Based on 170 reviews

Read Recent Reviews

Holiday Inn Ocean City


6600 Coastal Highway & Oceanfront, Ocean City, MD 21842




From $259
Enter Dates

Rated Average Upper-midscale, full-service, oceanfront hotel

In north Ocean City near Northside Park

8 floors, 216 rooms

Heated indoor swimming pool - outdoor pool open in summer

Exercise room

Restaurant - lounge

Free Internet in room

Free parking

Not pet-friendly - no pets allowed.

- Aug 2016 Most Recent HotelGuides Review

"The hotel was orderly and the staff was friendly, but the room had an issue with flies.2017-06-20"

More >

TripAdvisor Traveler Rating:


Based on 865 reviews

Read Recent Reviews

Ocean 1 Hotel & Suites Ocean City


101 North 1st Street, Ocean City, MD 21842




From $265
Enter Dates

Rated Average Midscale, smoke-free hotel near boardwalk and beach

5 floors, 40 rooms and suites

Seasonal hotel - closed during winter

No swimming pool

Microwave and refrigerator in every room

Free Internet in room

Free parking

Not pet-friendly - no pets allowed.

- Dec 2015

Warning: This hotel overbooked and did not put a guest in the type of room that was reserved. - Jun 2017

Most Recent HotelGuides Review

"We had to use a screwdriver to open the room door. No TV, coffee maker, or microwave. We were disappointed with this hotel.2017-06-26"

More >

TripAdvisor Traveler Rating:


Based on 165 reviews

Read Recent Reviews

Grand Hotel & Spa Ocean City


2100 Baltimore Avenue, Ocean City, MD 21842




From $274
Enter Dates

Rated High Upscale, smoke-free, full-service, oceanfront hotel

Located on boardwalk

12 floors, 251 rooms

Heated indoor swimming pool - outdoor pool - exercise room

2 restaurants - lounge

Full-service spa

Microwave and refrigerator in every room

Free Internet in room

Free parking

Not pet-friendly - no pets allowed.

- Aug 2016 Most Recent HotelGuides Review

"This was the best hotel we've ever stayed in. It had everything we wanted. Great place to stay.2016-09-20"

More >

TripAdvisor Traveler Rating:


Based on 3346 reviews

Read Recent Reviews

Best Western Ocean City Hotel


5501 Coastal Highway, Ocean City, MD 21842




From $288
Enter Dates

Rated High Midscale, smoke-free hotel 1 block from the beach

Near Ocean City Convention Center

2 floors, 72 rooms - elevator

No swimming pool

Exercise room

Microwave and refrigerator in every room

Free continental breakfast

Free Internet in room

Free parking

Not pet-friendly - no pets allowed.

- Aug 2016 Most Recent HotelGuides Review

"A bedbug crawled out from behind the headboard; manager wanted to move us to a room just across the hall - there was a man's shoe on the check-in counter - we didn't stay.2010-10-01"

More >

TripAdvisor Traveler Rating:


Based on 365 reviews

Read Recent Reviews

Howard Johnson Oceanfront Hotel Ocean City


1109 Atlantic Avenue, 12th & Boardwalk, Ocean City, MD 21842




From $297
Enter Dates

Rated Average Midscale, smoke-free, full-service, oceanfront hotel

Located on boardwalk

7 floors, 90 rooms

Heated indoor swimming pool - outdoor pool open in summer

Restaurant - lounge

Microwave and refrigerator in every room

Free Internet in room

Free parking

Not pet-friendly - no pets allowed.

- Aug 2016 Most Recent HotelGuides Review

"The hotel was too expensive for what I got. The housekeeper walked in my room at 8:30 AM while I was sleeping. Nice front desk service, but the restaurant service was poor.2016-07-12"

More >

TripAdvisor Traveler Rating:


Based on 1263 reviews

Read Recent Reviews

Marigot Beach Condo Suites Ocean City


10002 Coastal Highway, Ocean City, MD 21842




From $312
Enter Dates

Rated Average Midscale, smoke-free, full-service, oceanfront condos

Near Ocean Plaza Mall

12 floors, 73 1-bedroom to 3-bedroom condos

Indoor swimming pool open in summer

Restaurant - lounge

Free Internet in room

Free parking

Not pet-friendly - no pets allowed.

- Aug 2016 Most Recent HotelGuides Review

"Great oceanfront location - kitchen was clean and attractive bathtub was chipped and cracked.2010-09-01"

More >

TripAdvisor Traveler Rating:


Based on 307 reviews

Read Recent Reviews

Princess Royale Resort Ocean City


9100 Coastal Highway, Ocean City, MD 21842




From $349
Enter Dates

Rated High Luxury, smoke-free, full-service, oceanfront hotel

3 miles north of Ocean City Convention Center

10 floors, 610 rooms and suites

30 2-bedroom and 3-bedroom condos

Heated indoor swimming pool - exercise room

Restaurant - lounge

Not pet-friendly - no pets allowed.

- Dec 2015

Note: This hotel charges a resort fee of $7 per night - includes parking and Internet access.

Most Recent HotelGuides Review

"Walk to the beach from our room - hotel needed some work lounge chairs and snack bars right outside - hot tub above our room leaked onto our patio - wedding outside one day limited our use of the patio - good housekeeping, but they didn't finish cleaning our room until 4 PM - indoor pool area was nice, but smelled like chlorine; had a pool table and video game, but it was too hot in the room to play - we got stuck in the elevator - no luggage carts unless valet service was used.2009-06-01"

More >

TripAdvisor Traveler Rating:


Based on 2801 reviews

Read Recent Reviews

Holiday Inn Express Hotel & Suites West Ocean City


12552 Ocean Gateway, Ocean City, MD 21842




From $359
Enter Dates

Rated Very High Midscale, smoke-free hotel

2 miles west of downtown Ocean City

5 floors; 122 rooms, 66 suites

Heated indoor swimming pool - outdoor pool

Free hot breakfast buffet

Free Internet in room

Free parking

Not pet-friendly - no pets allowed.

- Dec 2014

TripAdvisor Traveler Rating:


Based on 108 reviews

Read Recent Reviews

Gateway Hotel & Suites Ocean City


11 North Baltimore Avenue, Ocean City, MD 21842




From $384
Enter Dates

Rated High Upscale, smoke-free hotel near beach and boardwalk

An Ascend Hotel Collection Member

5 floors, 84 rooms and suites

Outdoor swimming pool open in summer

Exercise room

Free continental breakfast

Free Internet in room

Free parking

Not pet-friendly - no pets allowed.

- Nov 2016 Most Recent HotelGuides Review

"We had a great stay. Easy walk to the Boardwalk. The beds were comfortable, the staff was friendly, and breakfast was amazing. We'll definitely return.2017-07-17"

More >

TripAdvisor Traveler Rating:


Based on 306 reviews

Read Recent Reviews

Courtyard by Marriott Hotel Ocean City


2 15th Street, Ocean City, MD 21843




From $399
Enter Dates

Rated Average Upper-midscale, smoke-free, oceanfront, boardwalk hotel

4 floors, 91 rooms

Heated indoor swimming pool - exercise room

Restaurant - lounge

Restaurant open for breakfast and dinner only

Free Internet in room

Free parking

Not pet-friendly - no pets allowed.

- Mar 2015 Most Recent HotelGuides Review

"This hotel wasn't worth the price. The fridge and coffee pot were too small, and the exhaust fan in the bathroom didn't work.2016-08-14"

More >

TripAdvisor Traveler Rating:


Based on 586 reviews

Read Recent Reviews

Holiday Inn Hotel & Suites Ocean City


1701 Baltimore Avenue, Ocean City, MD 21842




From $459
Enter Dates

Rated High Upper-midscale, smoke-free, full-service, all-suite hotel

Oceanfront hotel located on boardwalk

14 floors, 132 1-bedroom suites

Heated indoor swimming pool - 2 outdoor pools

Exercise room

Restaurant - lounge - room service

Kitchen in every suite

Free Internet in room

Free parking

Not pet-friendly - no pets allowed.

- Aug 2016 Most Recent HotelGuides Review

"Close to the beach, stores, and restaurants. The staff was friendly. I left an item behind, and when I called about it, the front desk clerk found it and mailed it to me. Highly recommend this hotel.2016-02-19"

TripAdvisor Traveler Rating:


Based on 1002 reviews

Read Recent Reviews
Why Book Here?

Lowest price guarantee
Pay at hotel in most cases
If you don't like your hotel,
we'll refund your money.
Cash rewards + hotel points too



Ocean City Info
Pet-Friendly Ocean City Hotels
Ocean City Group Hotel Rates
Map of Ocean City MD Hotels
Hotels near
Nearby Attractions



Hotels near Ocean City Tanger Outlet Mall
1.3 miles west


Hotels near Jolly Roger Park
1.7 miles north


Hotels near Ocean City Convention Center
2.4 miles north


Hotels near Baywood Greens Golf Course
22 miles north


Hotels near Salisbury Airport - SBY
24 miles west


Hotels near Jungle Jim's Water and Fun Park
26 miles north


Hotels near Funland at Rehoboth Beach - Rehoboth Beach DE
26 miles north


Hotels near Rehoboth Beach Tanger Outlet Mall
27 miles north


Hotels near Wicomico Civic Center
27 miles west


Hotels near Peninsula Regional Medical Center
28 miles west


Hotels near Salisbury University
28 miles west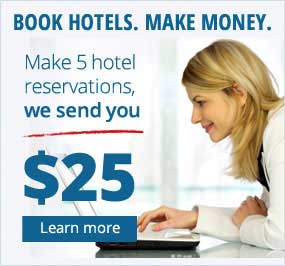 Hotel Tips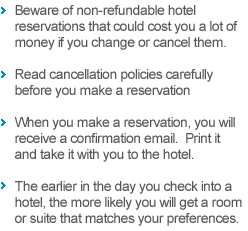 Hotels in
Nearby Cities



Ocean Pines MD Hotels
6 miles NW


Berlin MD Hotels
7 miles west


Fenwick Island DE Hotels
9 miles north


Bethany Beach DE Hotels
14 miles north


Millsboro DE Hotels
21 miles NW


Dewey Beach DE Hotels
25 miles north


Rehoboth Beach DE Hotels
27 miles north


Delmar MD Hotels
28 miles west


Salisbury MD Hotels
28 miles west


Fruitland MD Hotels
29 miles west


Georgetown DE Hotels
29 miles NW