Kansas Expocentre Hotels – Topeka, Kansas
---
Going to an event at the Kansas Expocentre in Topeka, Kansas? Then use this simple search form to find nearby hotels, motels, and other lodging.

The Kansas Expocentre is located near the Brown vs. Board of Education National Historic Site and Washburn University in downtown Topeka.

It's home to the Shawnee County Fair and about an hour from the Manhattan Airport and an hour and a half from the Kansas City Airport.



Capitol Plaza Hotel Topeka


1717 Southwest Topeka Blvd, Topeka, KS 66612

0.2 mile


0.2 mile from Kansas Expocentre

From $139
See Rates







| | |
| --- | --- |
| Check In | 15 00 |
| Check Out | 11 00 |




Rated Average Midscale, smoke-free, full-service hotel

In downtown Topeka - connected to Kansas Expocentre

7 floors, 224 rooms and suites - AAA 3 Diamonds

Heated indoor swimming pool - exercise room

Restaurant - lounge - room service

Free Internet in room

Free parking

Map

of hotel and Kansas Expocentre

Pet-friendly hotel - $50 per stay pet fee.

- Apr 2014 Most Recent HotelGuides Review

"The room was clean and well-appointed, but the hotel was understaffed. After waiting 30 minutes for breakfast, we went down the road and ate at Denny's.2015-10-29"

More >

TripAdvisor Traveler Rating:


Based on 233 reviews

Read Recent Reviews

Econo Lodge South Topeka


2950 South Topeka Blvd, Topeka, KS 66611

1.4 miles


1.4 miles from Kansas Expocentre

From $50
See Rates







| | |
| --- | --- |
| Check In | 15 00 |
| Check Out | 11 00 |




Rated Average Cheap motel 3 miles south of downtown Topeka

2 floors, 78 rooms - no elevator

Heated indoor swimming pool

Microwave and refrigerator in every room

Free continental breakfast

Free Internet in room

Free parking

Map

of hotel and Kansas Expocentre

Pet-friendly motel - $10 per night fee for each pet.

- Aug 2015 Most Recent HotelGuides Review

"This was one of the best motel stays we've had. The employees were courteous and knowledgeable, and breakfast was good.2016-02-02"

More >

TripAdvisor Traveler Rating:


Based on 45 reviews

Read Recent Reviews

Econo Lodge West Topeka


1518 Southwest Wanamaker Road, Topeka, KS 66604

1.4 miles


1.4 miles from Kansas Expocentre

From $75
See Rates







| | |
| --- | --- |
| Check In | 15 00 |
| Check Out | 11 00 |




Rated Average Cheap hotel near West Ridge Mall 2 floors; 60 rooms, 5 suites - no elevator - AAA 2 Diamonds
Heated indoor swimming pool
Free continental breakfast
Free Internet in room
Free parking


Map

of hotel and Kansas Expocentre
Pet-friendly hotel - allows dogs only - $15 per night fee for each dog. - May 2015

Most Recent HotelGuides Review

"The hotel was difficult to find; I had to call for directions. I was disappointed that there was no exercise room.2015-11-02"

More >


TripAdvisor Traveler Rating:


Based on 73 reviews

Read Recent Reviews





Ramada Inn Convention Center Downtown Topeka


420 Southeast 6th Avenue at I-70, Topeka, KS 66607

1.4 miles


1.4 miles from Kansas Expocentre

From $85
See Rates







| | |
| --- | --- |
| Check In | 1600 |
| Check Out | 1200 |




Rated Average Midscale, smoke-free, downtown Topeka hotel

11 floors, 256 rooms - AAA 2 Diamonds

Heated indoor swimming pool - outdoor pool - exercise room

Restaurant - lounge - room service

Restaurant open for lunch and dinner only

Free hot breakfast buffet

Free Internet in room

Free parking

Map

of hotel and Kansas Expocentre

Pet-friendly hotel - $40 per stay pet fee.

- Apr 2014 Most Recent HotelGuides Review

"A very pleasant hotel stay.2015-10-29"

More >

TripAdvisor Traveler Rating:


Based on 1056 reviews

Read Recent Reviews

Americas Best Value Inn Topeka


3802 Southwest Topeka Blvd, Topeka, KS 66609

3 miles


3 miles from Kansas Expocentre

From $63
See Rates







| | |
| --- | --- |
| Check In | 14 00 |
| Check Out | 11 00 |




Rated Average Cheap motel near I-470 at I-335

2 floors, 63 rooms - no elevator

No swimming pool

Microwave and refrigerator in every room

Free continental breakfast

Free Internet in room

Free parking

Map

of hotel and Kansas Expocentre

Pet-friendly hotel - $10 per night fee for each pet.

- Jun 2015

TripAdvisor Traveler Rating:


Based on 8 reviews

Read Recent Reviews

Best Western Inn & Suites Topeka


700 Southwest Fairlawn Road, Topeka, KS 66606

4 miles


4 miles from Kansas Expocentre

From $65
See Rates







| | |
| --- | --- |
| Check In | 1400 |
| Check Out | 1100 |




Rated Average Midscale, smoke-free hotel near Topeka Zoo

2 floors, 45 rooms and suites - no elevator

Heated indoor swimming pool - exercise room

Free hot breakfast buffet

Free Internet in room

Free parking

Map

of hotel and Kansas Expocentre

Not pet-friendly - no pets allowed.

- Aug 2015 Most Recent HotelGuides Review

"Clean, comfortable bed and friendly hotel staff.2015-10-29"

More >

TripAdvisor Traveler Rating:


Based on 243 reviews

Read Recent Reviews

Ramada Hotel West Topeka


605 Southwest Fairlawn Road, Topeka, KS 66606

4 miles


4 miles from Kansas Expocentre

From $68
See Rates







| | |
| --- | --- |
| Check In | 1600 |
| Check Out | 1200 |




Rated Average Midscale hotel near Topeka Zoo

3 miles west of downtown Topeka

4 floors, 197 rooms

Heated indoor swimming pool - exercise room

Free hot breakfast buffet

Free Internet in room

Free parking

Map

of hotel and Kansas Expocentre

Pet-friendly hotel - allows up to 2 pets per room - $40 per stay pet fee.

- Aug 2015

TripAdvisor Traveler Rating:


Based on 615 reviews

Read Recent Reviews

Value Place Hotel Topeka


1801 Southwest Westport Drive, Topeka, KS 66604

4 miles


4 miles from Kansas Expocentre

From $250
See Rates







| | |
| --- | --- |
| Check In | 1500 |
| Check Out | 1100 |




Rated Very Low – Not Recommended Budget, all-suite, extended-stay, weekly rate hotel near West Ridge Mall

4 floors, 105 studio suites

No swimming pool

Kitchen in every suite

Internet access costs $10 per stay up to 7 nights

Free parking

Map

of hotel and Kansas Expocentre

Not pet-friendly - no pets allowed.

- Apr 2014

Note: Some Value Place hotels charge a weekly rate, even if you stay just one night.

TripAdvisor Traveler Rating:


Based on 17 reviews

Read Recent Reviews

Hampton Inn Topeka


1515 Southwest Ashworth Place, Topeka, KS 66604

4 miles


4 miles from Kansas Expocentre

From $137
See Rates







| | |
| --- | --- |
| Check In | 15 00 |
| Check Out | 11 00 |




Rated Very High Midscale, smoke-free hotel near West Ridge Mall

4 floors, 89 rooms

Heated indoor swimming pool - exercise room

Free hot breakfast buffet

Free Internet in room

Free parking

Map

of hotel and Kansas Expocentre

Not pet-friendly - no pets allowed.

- Apr 2014

TripAdvisor Traveler Rating:


Based on 318 reviews

Read Recent Reviews

Baymont Inn & Suites Topeka


1401 Southwest Ashworth Place, Topeka, KS 66604

4 miles


4 miles from Kansas Expocentre

From $54
See Rates







| | |
| --- | --- |
| Check In | 1500 |
| Check Out | 1100 |




Rated Average Midscale hotel near West Ridge Mall

2 floors, 62 rooms and suites - no elevator

Outdoor swimming pool - exercise room

Free continental breakfast

Free Internet in room

Free parking

Map

of hotel and Kansas Expocentre

Not pet-friendly - no pets allowed.

- Nov 2014 Most Recent HotelGuides Review

"Close to fabulous restaurants, and the rates were reasonable. The hotel was quiet and lovely, with lots of amenities. The beds were comfortable. Great breakfast. I had a wonderful stay.2015-12-02"

More >

TripAdvisor Traveler Rating:


Based on 226 reviews

Read Recent Reviews

Holiday Inn Express Hotel & Suites North Topeka


601 Northwest Highway 24, Topeka, KS 66608

4 miles


4 miles from Kansas Expocentre

From $94
See Rates







| | |
| --- | --- |
| Check In | 15 00 |
| Check Out | 11 01 |




Rated High Midscale, smoke-free, north Topeka hotel

4 floors 81 rooms and suites

Heated indoor swimming pool - exercise room

Microwave and refrigerator in every room

Free hot breakfast buffet

Free Internet in room

Free parking

Map

of hotel and Kansas Expocentre

Not pet-friendly - no pets allowed.

- Apr 2014 Most Recent HotelGuides Review

"Our room was clean. Enjoyed having 2 pillows for each person. The hotel staff was pleasant.2015-08-21"

TripAdvisor Traveler Rating:


Based on 86 reviews

Read Recent Reviews

Residence Inn by Marriott Topeka


1620 Southwest Westport Drive, Topeka, KS 66604

5 miles


5 miles from Kansas Expocentre

From $151
See Rates







| | |
| --- | --- |
| Check In | 1500 |
| Check Out | 1200 |




Rated High Upscale, smoke-free, all-suite, extended-stay hotel

Near West Ridge Mall

3 floors, 66 suites - elevator

Heated indoor swimming pool - exercise room

Kitchen in every suite

Free hot breakfst buffet

Free Internet in room

Free parking

Map

of hotel and Kansas Expocentre

Pet-friendly hotel - $100 per stay pet fee.

- Apr 2014 Most Recent HotelGuides Review

"Clean and pleasant.2009-10-01"

TripAdvisor Traveler Rating:


Based on 101 reviews

Read Recent Reviews

Fairfield Inn by Marriott Topeka


1530 Southwest Westport Drive, Topeka, KS 66604

5 miles


5 miles from Kansas Expocentre

From $110
See Rates







| | |
| --- | --- |
| Check In | 1500 |
| Check Out | 1200 |




Rated High Midscale, smoke-free hotel near West Ridge Mall

3 floors, 62 rooms and suites - elevator

Heated indoor swimming pool

Free hot breakfast buffet

Free Internet in room

Free parking

Map

of hotel and Kansas Expocentre

Not pet-friendly - no pets allowed.

- Sep 2015 Most Recent HotelGuides Review

"Everything went well. The staff was awesome, and I enjoyed the breakfast. This hotel is a great place to stay.2015-11-17"

More >

TripAdvisor Traveler Rating:


Based on 112 reviews

Read Recent Reviews

Days Inn Topeka


1510 Southwest Wanamaker Road, Topeka, KS 66604

5 miles


5 miles from Kansas Expocentre

From $60
See Rates







| | |
| --- | --- |
| Check In | 1500 |
| Check Out | 1100 |




Rated Very Low – Not Recommended Cheap motel near West Ridge Mall

2 floors, 62 rooms and suites - no elevator

Heated indoor swimming pool

Free continental breakfast

Free Internet in room

Free parking

Map

of hotel and Kansas Expocentre

Pet-friendly hotel - $7 per night fee for each pet.

- May 2015 Most Recent HotelGuides Review

"The motel room was dirty and smelled bad. There was too much chlorine in the pool. Slim pickings at breakfast, and items ran out early. Don't stay here; it's a waste of money.2015-11-24"

More >

TripAdvisor Traveler Rating:


Based on 161 reviews

Read Recent Reviews

Courtyard by Marriott Hotel Topeka


2033 Southwest Wanamaker Road, Topeka, KS 66604

5 miles


5 miles from Kansas Expocentre

From $85
See Rates







| | |
| --- | --- |
| Check In | 1500 |
| Check Out | 1200 |




Rated High Upper-midscale, smoke-free hotel

Near West Ridge Mall

3 floors, 90 rooms and suites - elevator

Heated indoor swimming pool - exercise room

Restaurant - lounge

Restaurant open for breakfast and dinner only

Free Internet in room

Free parking

Map

of hotel and Kansas Expocentre

Not pet-friendly - no pets allowed.

- Feb 2015 Most Recent HotelGuides Review

"Close to restaurants and shopping - reasonably priced - hotel was new and clean - room was good-sized.2009-03-01"

More >

TripAdvisor Traveler Rating:


Based on 138 reviews

Read Recent Reviews

Holiday Inn Express Hotel & Suites West Topeka


901 Southwest Robinson Avenue, Topeka, KS 66606

5 miles


5 miles from Kansas Expocentre

From $131
See Rates







| | |
| --- | --- |
| Check In | 15 00 |
| Check Out | 12 00 |




Rated High Midscale, smoke-free hotel near Topeka Zoo

3 floors, 81 rooms and suites - elevator

Heated indoor swimming pool - exercise room

Free hot breakfast buffet

Free Internet in room

Free parking

Map

of hotel and Kansas Expocentre

Not pet-friendly - no pets allowed.

- Aug 2015

TripAdvisor Traveler Rating:


Based on 120 reviews

Read Recent Reviews

Super 8 Hotel West Topeka


5968 Southwest 10th Avenue, Topeka, KS 66604

5 miles


5 miles from Kansas Expocentre

From $64
See Rates







| | |
| --- | --- |
| Check In | 1400 |
| Check Out | 1100 |




Rated Average Cheap hotel near Topeka Zoo

3 floors, 62 rooms - no elevator

No swimming pool

Free continental breakfast

Free Internet in room

Free parking

Map

of hotel and Kansas Expocentre

Pet-friendly hotel - $10 per night fee for each pet.

- Aug 2015 Most Recent HotelGuides Review

"Good rates. The room was clean. No table or drinking glasses. The hallways smelled like smoke, and the hotel was noisy. I won't stay again.2015-04-12"

More >

TripAdvisor Traveler Rating:


Based on 204 reviews

Read Recent Reviews

Sleep Inn & Suites Topeka


1024 Southwest Wanamaker Road, Topeka, KS 66604

5 miles


5 miles from Kansas Expocentre

From $89
See Rates







| | |
| --- | --- |
| Check In | 15 00 |
| Check Out | 11 00 |




Rated High Midscale hotel 2.5 miles west of Topeka Zoo

3 floors, 64 rooms and suites - elevator

Heated indoor swimming pool - exercise room

Microwave and refrigerator in every room

Free hot breakfast buffet

Free Internet in room

Free parking

Map

of hotel and Kansas Expocentre

Pet-friendly hotel - allows pets up to 50 pounds, 2 pets per room - $10 per night fee for each pet.

- Aug 2015 Most Recent HotelGuides Review

"The hotel room was clean, but the AC needed some work. The front desk clerk was wonderful.2015-05-31"

More >

TripAdvisor Traveler Rating:


Based on 123 reviews

Read Recent Reviews

Country Inn & Suites by Carlson Topeka


6020 Southwest 10th Street, Topeka, KS 66615

5 miles


5 miles from Kansas Expocentre

From $150
See Rates







| | |
| --- | --- |
| Check In | 15 00 |
| Check Out | 12 00 |




Rated High Midscale, smoke-free hotel near Topeka Zoo

3 floors, 58 rooms and suites - elevator - AAA 3 Diamonds

Heated indoor swimming pool - exercise room

Free hot breakfast buffet

Free Internet in room

Free parking

Map

of hotel and Kansas Expocentre

Pet-friendly hotel - $20 per night fee for each pet.

- Aug 2015

TripAdvisor Traveler Rating:


Based on 240 reviews

Read Recent Reviews

Clubhouse Inn & Suites Topeka


924 Southwest Henderson, Topeka, KS 66615

5 miles


5 miles from Kansas Expocentre

From $89
See Rates







| | |
| --- | --- |
| Check In | 15 00 |
| Check Out | 11 00 |




Rated Very High Midscale, smoke-free, interstate hotel near Topeka Zoo

2 floors, 121 rooms and suites - no elevator - AAA 3 Diamonds

Outdoor swimming pool open in summer - exercise room

Microwave and refrigerator in every room

Free hot breakfast buffet

Free Internet in room

Free parking

Map

of hotel and Kansas Expocentre

Pet-friendly hotel - $10 pet fee for 1st night - $5 fee for each night thereafter.

- Aug 2015 Most Recent HotelGuides Review

"Easy to access. Walk to restaurants and stores. Nice, quaint little hotel. The suite was appropriate for the price. The only negative was that the sofa and chair were a bit dated. Check-in was quick, and the staff was polite and helpful. The bartender in the small lounge went out of her way to make sure we were comfortable and enjoyed ourselves. Plenty of free parking.2015-11-17"

More >

TripAdvisor Traveler Rating:


Based on 434 reviews

Read Recent Reviews

Comfort Suites Topeka


6213 South West 10th Street, I-470, Exit 1, Topeka, KS 66615

5 miles


5 miles from Kansas Expocentre

From $81
See Rates







| | |
| --- | --- |
| Check In | 15 00 |
| Check Out | 11 00 |




Rated Very High Midscale, smoke-free, all-suite, interstate hotel

2.5 miles southwest of Topeka Zoo

3 floors, 70 studio suites - elevator

Heated indoor swimming pool - exercise room

Microwave and refrigerator in every suite

Free hot breakfast buffet

Free Internet in room

Free parking

Map

of hotel and Kansas Expocentre

Pet-friendly hotel - allows up to 2 pets per room - $40 per stay pet fee.

- Aug 2015 Most Recent HotelGuides Review

"The hotel room was clean and comfortable, and we enjoyed our visit. Book a stay here.2015-09-20"

More >

TripAdvisor Traveler Rating:


Based on 255 reviews

Read Recent Reviews

Hyatt Place Hotel Topeka


6021 Southwest 6th Avenue, Topeka, KS 66615

5 miles


5 miles from Kansas Expocentre

From $123
See Rates







| | |
| --- | --- |
| Check In | 15 00 |
| Check Out | 12 00 |




Rated Very High Midscale, smoke-free, all-suite hotel near Topeka Zoo

6 floors, 126 suites

Heated outdoor swimming pool - exercise room

Free hot breakfast buffet

Free Internet in room

Free parking

Map

of hotel and Kansas Expocentre

Pet-friendly hotel - allows pets up to 50 pounds - $75 per stay fee up to 7 nights - $175 pet fee if staying 7 nights or more.

- Aug 2015 Most Recent HotelGuides Review

"Nice room - bathroom was tiny.2011-01-01"

More >

TripAdvisor Traveler Rating:


Based on 272 reviews

Read Recent Reviews

Super 8 Hotel Airport Topeka


5922 Southwest Topeka Blvd, Topeka, KS 66619

6 miles


6 miles from Kansas Expocentre

From $65
See Rates







| | |
| --- | --- |
| Check In | 1500 |
| Check Out | 1100 |




Rated High Cheap hotel near Topeka Airport

3 floors, 63 rooms - elevator

Heated indoor swimming pool

Free continental breakfast

Free Internet in room

Free parking

Map

of hotel and Kansas Expocentre

Pet-friendly hotel - allows up to 2 pets per room - $20 per stay pet fee.

- Apr 2014 Most Recent HotelGuides Review

"Clean and in good condition - great service - liked the breakfast.2010-06-01"

TripAdvisor Traveler Rating:


Based on 243 reviews

Read Recent Reviews
Map of Hotels near
Kansas Expocentre


Topeka Info
Kansas Expocentre
Topeka Hotels and Reviews
Topeka Group Rates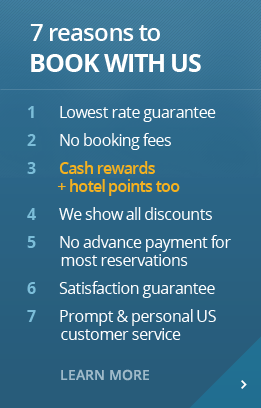 Hotel Tips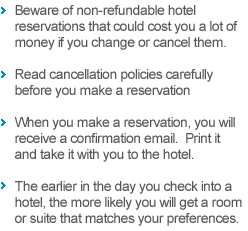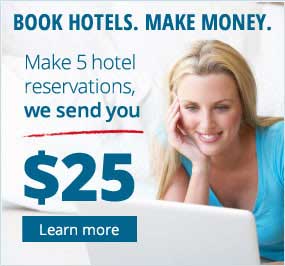 HotelGuides.com
Hotels near
Nearby Attractions



Hotels near Washburn University
0.9 mile west


Hotels near West Ridge Mall
5 miles west


Hotels near KU - University of Kansas
24 miles east


Hotels near Memorial Stadium
25 miles east


Hotels near Haskell Indian Nations University
26 miles east