Hotels near Fort Leavenworth – Leavenworth, Kansas
---
Visiting Fort Leavenworth? Then use this accommodations guide to learn about nearby hotels, motels, and other lodging.
Fort Leavenworth is located near the geographical center of the United States. The post overlooks the Missouri River, on the border between Kansas and Missouri.
The main gate is at Metropolitan Avenue and North 7th Street.
The closest hotels are in Leavenworth and Lansing.
There are also a number of hotels near the
Kansas City Airport
, approximately 15 miles east of Fort Leavenworth on I-29.
Fort Leavenworth Group Hotel Rates – 10 or more rooms
Hotels near Fort Leavenworth
Closest hotels – as the crow flies – are listed first.

Fairfield Inn & Suites by Marriott Leavenworth


1101 North 4th Street, Leavenworth, KS 66043

0.3 mile



From $179
See Rates




Rated Very High

Midscale, smoke-free hotel near downtown Leavenworth

Map

of hotel and Fort Leavenworth

Smoke-free hotel - does not allow pets

Free hot breakfast - Free Internet in room

More ... Hotel

Guides Verified Reviews

Super-clean room. The hotel employees were helpful and pleasant. We were lost, and they guided us by phone to the hotel. Disappointed that there was no meat at breakfast. Worth the extra money.2015-04-22

Americas Best Value Inn Leavenworth


303 Montana Court, Leavenworth, KS 66048

3 miles



From $48
See Rates




Rated Very Low – Not Recommended

Cheap hotel near University of St Mary

Map

of hotel and Fort Leavenworth

Pet-friendly hotel

Free continental breakfast - Free Internet in room

More ... Hotel

Guides Verified Reviews

Filthy and falling apart - no TV in the room; when we complained, staff brought one from storage, but the volume didn't work - fridge didn't work - coffee maker was broken - bathroom fan and hair dryer were loud and didn't work properly - front desk staff didn't speak English well - horrible stay.2010-10-01

Good location - hotel was dirty and smelled horrible - room was hot - I'll never stay again.2010-07-01

No in-room coffee - no business center - soda vending machine was completely empty - an unhappy stay.2010-01-01

Good, clean hotel.2009-11-01

Conveniently located - room was a bit small - heard noise from guests upstairs - nice indoor pool.2009-04-01

Days Inn Leavenworth


3211 South 4th Street, Leavenworth, KS 66048

4 miles



From $45
See Rates




Rated Low – Not Recommended

Cheap motel near University of Saint Mary

Map

of hotel and Fort Leavenworth

Pet-friendly hotel

Free continental breakfast - Free Internet in room

More ... Hotel

Guides Verified Reviews

Pool was dirty; we were told not to use it - ran out of cereal at breakfast.2011-06-01

Convenient to the VA hospital - no housekeeping for 4 days; I had to return the sheets and towels each day and get fresh ones - staff was rude - no snow removal.2009-12-01

Room was clean, quiet, and looked new - beds were great, had 4 pillows each - staff was friendly and helpful - I'll absolutely stay again.2009-04-01

Good rates - room was clean - bathroom was freshly painted; drywall mud and paint were left in the bathtub area - front desk clerk was friendly.2009-04-01

Close to shopping and restaurants - facility was somewhat dingy - no Internet access.2009-04-01

Econo Lodge Lansing


504 North Main Street, Lansing, KS 66043

6 miles



From $51
See Rates




Rated High

Cheap hotel near University of Saint Mary

Map

of hotel and Fort Leavenworth

Pet-friendly hotel

Free continental breakfast - Free Internet in room

More ... Hotel

Guides Verified Reviews

Nice staff - a pleasant stay.2009-09-01

Nice, clean hotel - room was in good condition - friendly service.2007-03-01

Holiday Inn Express Hotel & Suites Lansing


120 Express Drive, Lansing, KS 66043

6 miles



From $170
See Rates




Rated Average

Midscale hotel

Map

of hotel and Fort Leavenworth

Hotel does not allow pets

Free hot breakfast - Free Internet in room

More ... Hotel

Guides Verified Reviews

Easy drive to Fort Leavenworth - room was comfortable - had to wait until 3 PM to check in - friendly service.2010-08-01

Price seemed a little high - room was nice, clean, and comfortable - good breakfast.2008-10-01

Good location - hotel was clean - hot tub wasn't hot.2008-09-01

Room was clean - whirlpool was ice cold, and no effort was made to fix it while we were there.2008-04-01

Quality Inn & Suites Platte City


1201 Branch Street, Platte City, MO 64079

9 miles



From $76
See Rates




Rated High

Upper-midscale, smoke-free hotel

Map

of hotel and Fort Leavenworth

Smoke-free hotel - pet friendly

Free hot breakfast - Free Internet in room

More ... Hotel

Guides Verified Reviews

Room was clean - nice, firm bed and great pillows.2007-05-01

Good location - carpet needed cleaning - nice staff - hot tub had dirt in it - great continental breakfast.2007-05-01

Travelodge Platte City


504 Prairie View Road, Platte City, MO 64079

9 miles



From $43
See Rates




Rated Low – Not Recommended

Cheap motel just east of downtown Platte City and I-29

Map

of hotel and Fort Leavenworth

Pet-friendly hotel

Free continental breakfast - Free Internet in room

More ... Hotel

Guides Verified Reviews

Good location - room was dirty and in poor condition - housekeeper didn't clean the room the 2nd day of my stay.2010-09-01

Cheap - room was dirty - no continental breakfast - not a good motel.2010-02-01

Non-smoking room smelled terrible - AC worked - pool wasn't nice - breakfast was scary - convenient parking right outside the room - don't recommend.2008-07-01

Best Western Prairie Airport Inn & Suites Platte City


2512 Northwest Prairie View Road, Platte City, MO 64079

9 miles



From $102
See Rates




Rated High

Midscale hotel

6 miles northwest of Kansas City Airport

Map

of hotel and Fort Leavenworth

Pet-friendly hotel

Free hot breakfast - Free Internet in room

More ... Hotel

Guides Verified Reviews

Hard to find - great rates - highly recommend.2010-08-01

Good location - OK for the price - room didn't look like online photos - shower in 1st room was filthy - "king suite" with a whirlpool tub was nice - breakfast left a lot to be desired.2008-04-01

Clean, good-sized room - front desk clerks were courteous - we'll stay again.2008-04-01

Good value - room was clean - enjoyed our stay and would return.2007-10-01

Hotel was nice for families - enjoyed the pool and game room - great place.2007-10-01

Super 8 Hotel Kansas City Airport Platte City


2500 Northwest Prairie View Road, I-29, Exit 18, Platte City, MO 64079

9 miles



From $54
See Rates




Rated Average

Cheap, interstate hotel

Map

of hotel and Fort Leavenworth

Pet-friendly hotel

Free continental breakfast - Free Internet in room

More ... Hotel

Guides Verified Reviews

Staff was rude - not much of a continental breakfast - no elevator.2009-10-01

Good rates - room was clean and comfortable - nice experience.2009-04-01

Marriott Hotel MCI Airport Kansas City


775 Brasilia Avenue, Kansas City, MO 64153

12 miles



From $118
See Rates




Rated Average

Upscale, smoke-free, full-service hotel

Map

of hotel and Fort Leavenworth

Smoke-free hotel - does not allow pets

More ... Hotel

Guides Verified Reviews

Excellent room - staff was friendly and accommodating - liked the free airport shuttle.2009-12-01

Good on-site restaurant - excellent stay.2009-12-01

Near the airport - limited dining options.2009-02-01

Close to the MEPS building - hotel was clean - we were pleased.2008-06-01

Plaza Hotel Airport Kansas City


11828 Northwest Plaza Circle, Kansas City, MO 64153

13 miles



From $79
See Rates




Rated Very Low – Not Recommended

Upper-midscale hotel

Map

of hotel and Fort Leavenworth

Pet-friendly hotel

Free Internet in room

More ... Hotel

Guides Verified Reviews

AC dial didn't work properly - found a used towel and bar of soap in the bathroom.2010-10-01

Inexpensive and clean - ran out of hot water one morning - outstanding service.2009-01-01

Near the interstate - well-maintained hotel - staff was friendly - nice eating facilities - appreciated the airport shuttle - great place for an overnight stay.2008-08-01

Hotel was nice and quiet - pool could've stayed open later - wonderful place to stay.2008-04-01

Overpriced - my room was by noisy elevator - beds were comfortable - many things were out of order - wonderful front desk staff - a poor stay.2007-10-01

Econo Lodge Airport Kansas City


11300 Northwest Prairieview Road, Kansas City, MO 64153

13 miles



From $45
See Rates




Rated Low – Not Recommended

Cheap hotel near Kansas City Airport

Map

of hotel and Fort Leavenworth

Pet-friendly hotel

Free continental breakfast - Free Internet in room

More ... Hotel

Guides Verified Reviews

Not a bad deal - older hotel, but clean and in good shape - staff was helpful and friendly.2011-10-01

Close to the airport - cheap - room was clean and quiet - modest continental breakfast - had a free airport shuttle.2011-06-01

Hotel was clean - staff was friendly - no elevator.2011-04-01

Convenient to the airport - no elevator - more than adequate for an overnight stay.2009-09-01

Front desk clerk was rude and unprofessional.2008-12-01

Four Points by Sheraton Airport Hotel Kansas City


11832 Northwest Plaza Circle, Kansas City, MO 64153

13 miles



From $90
See Rates




Rated Average

Upper-midscale, smoke-free, full-service hotel

Map

of hotel and Fort Leavenworth

Smoke-free hotel - does not allow pets

Free Internet in room

More ... Hotel

Guides Verified Reviews

My hotel room was at the end of the hallway, and was quiet and comfortable.2015-03-15

Close to the airport - bed felt like concrete - bathroom was in a state of disrepair - friendly staff - I was disappointed.2010-11-01

Heater was so noisy that we couldn't sleep - easy check-in.2010-11-01

Disappointed that the pool was closed for the season - good breakfast buffet.2010-09-01

Good location.2010-09-01

Fairfield Inn & Suites by Marriott Airport Kansas City


11820 Northwest Plaza Circle, Kansas City, MO 64153

13 miles



From $110
See Rates




Rated High

Midscale, smoke-free hotel near Kansas City Airport

Map

of hotel and Fort Leavenworth

Smoke-free hotel - does not allow pets

Free hot breakfast - Free Internet in room

More ... Hotel

Guides Verified Reviews

Hotel room was clean, and we got our wake-up call at the right time. Employees were helpful. Pool and exercise room looked clean and inviting. The breakfast was good. A shuttle took us to and from a sandwich shop when we arrived at dinner time.2015-03-03

Room was clean - prompt service - breakfast was good.2009-12-01

We were impressed by how clean the room was - beds were comfortable - staff was more than helpful - great hotel.2009-08-01

Convenient to the expo center - clean facility - our room was right across from the noisy ice machine - staff was extremely friendly and helpful, and made our stay enjoyable.2009-02-01

Staff was friendly - pool was over-chlorinated - happy traveler.2008-06-01

Microtel Inn & Suites by Wyndham Airport Kansas City


11831 Northwest Plaza Circle, Kansas City, MO 64153

13 miles



From $44
See Rates




Rated Average

Cheap hotel near Kansas City Airport

Map

of hotel and Fort Leavenworth

Pet-friendly hotel

Free continental breakfast - Free Internet in room

More ... Hotel

Guides Verified Reviews

Near the KCI Expo Center.2011-08-01

Cheap - room felt dirty - saw a cockroach our last day - beds were nice and soft - bathtub wasn't level - side exterior door was never closed; didn't feel secure.2011-08-01

Good rates - room was clean - had an airport shuttle - great stay.2011-06-01

Good rates - room wasn't clean enough - needed better parking.2011-06-01

Close to the airport - reasonable rates - room was clean - there were bugs in the window - beds were comfortable.2011-05-01

Super 8 Hotel Airport Kansas City


11900 Northwest Plaza Circle, Kansas City, MO 64153

13 miles



From $45
See Rates




Rated Average

Cheap motel 2 miles east of Kansas City Airport

Map

of hotel and Fort Leavenworth

Pet-friendly hotel

Free continental breakfast - Free Internet in room

More ... Hotel

Guides Verified Reviews

Great location.2009-08-01

Room was clean, but needed repairs and updating - breakfast was available early - efficient shuttle to the airport.2009-07-01

Hard to find - chain lock on door was missing - no pool.2008-07-01

Hard to find - no deadbolt lock on door - had WiFi - no pool - don't recommend.2008-07-01

Inexpensive - older property, needed work - room was dusty - bathroom needed repair - there was mold around the faucets - employees were friendly and helpful.2008-03-01

Extended Stay America Hotel Airport Kansas City


11712 Northwest Plaza Circle, Kansas City, MO 64153

13 miles



From $59
See Rates




Rated Average

Budget, all-suite, extended-stay hotel

Map

of hotel and Fort Leavenworth

Pet-friendly hotel

Free continental breakfast - Free Internet in room

More ... Hotel

Guides Verified Reviews

Hard to find; when we called for directions, we got two people telling us different things - hotel was clean.2011-03-01

Good rates - room had a kitchen - liked the bed - good TV - great stay.2010-10-01

Bed was terrible - loved the kitchen.2009-12-01

Room was homey.2009-10-01

Good location - smoke-free hotel - room had a kitchenette.2009-10-01

Holiday Inn Airport Kansas City


11728 North Ambassador Drive, Kansas City, MO 64153

13 miles



From $127
See Rates




Rated Average

Upper-midscale, smoke-free hotel

Map

of hotel and Fort Leavenworth

Smoke-free hotel - pet friendly

Free Internet in room

More ... Hotel

Guides Verified Reviews

Hotel room was dated but comfortable.2015-03-04

A cheerful place - employees were helpful and tried to make my stay nice - airport shuttle was a great service.2007-10-01

Quality Suites Airport Kansas City


11951 Northwest Ambassador Drive, Kansas City, MO 64153

13 miles



From $81
See Rates




Rated High

Midscale, smoke-free, all-suite hotel

Map

of hotel and Fort Leavenworth

Smoke-free hotel - does not allow pets

Free hot breakfast - Free Internet in room

More ...

Hilton Hotel Airport Kansas City


8801 Northwest 112th Street, Kansas City, MO 64195

13 miles



From $104
See Rates




Rated Very High

Upscale, full-service hotel near Kansas City Airport

Map

of hotel and Fort Leavenworth

Pet-friendly hotel

More ... Hotel

Guides Verified Reviews

Reasonably priced - hotel was beautiful and comfortable - check-in clerk wasn't polite, and I had to ask her for a 2nd breakfast voucher - another employee I spoke to was apologetic and very nice.2012-06-01

Beds were small but comfortable - front desk clerks were pleasant and helpful - decent food, but the dining room staff ignored us and acted like it was a lot of work to help us.2011-02-01

Friendly staff - awesome stay.2010-04-01
Map of Hotels near
Fort Leavenworth


Fort Leavenworth Info


Fort Leavenworth

Closest Airport
Kansas City International Airport - MCI


Hotel Tips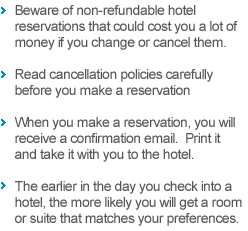 Hotels near
Nearby Attractions



USM - University of Saint Mary
4 miles south


Leavenworth VA Medical Center
4 miles SE


Snow Creek Ski Area
10 miles north


Kansas City Airport - MCI
12 miles east


KCI Expo Center
13 miles east


Community America Ballpark
15 miles south


Cricket Wireless Amphitheater
16 miles south


Livestrong Sporting Park
16 miles south


Kansas Speedway
16 miles south


Park University
17 miles SE


Argosy Casino Kansas City
20 miles SE


Benedictine College
20 miles NW


Kemper Arena
24 miles SE


American Royal Center
24 miles SE


Harrah's Casino
24 miles SE


Folly Theater
24 miles SE


Kansas City Convention Center
24 miles SE


Arvest Bank Theatre at the Midland
25 miles SE


National Collegiate Basketball Hall of Fame
25 miles SE


Sprint Center
25 miles SE


HotelGuides.com