Map of Cedar Rapids Hotels
Click any colored area to see hotels within that area.
Cedar Rapids Hotels, Motels, and Reviews – By Area
Best Value Hotels in Cedar Rapids
Best value hotels are listed first. These are good hotels that cost less than other good hotels. Based on guest reviews and nightly room rates.
Baymont Inn & Suites Cedar Rapids


720 33rd Avenue, Cedar Rapids, IA 52404




From $52
See Rates

Rated Average Midscale, hotel near I-380 at Lincoln Freeway

3 floors, 61 rooms - elevator - AAA 2 Diamonds

No swimming pool

Microwave and refrigerator in every room

Free continental breakfast

Free Internet in room

Free parking

Pet-friendly hotel - allows up to 2 pets per room - $15 per night fee for each pet.

- Aug 2016 Most Recent HotelGuides Review

"This hotel was antiquated at best. It desperately needed new carpeting and fresh paint. Didn't like the musty smell or the fake flowers in the lobby. The hallways near smoking rooms smelled bad. The room was too cold when we arrived, but it was clean and the bed was comfortable. Nice, accommodating staff, and maintenance was quick to come to our room when we called about the non-functioning TV. Don't expect a 4-star hotel, even if you're paying a 4-star price.2015-07-27"

More >

TripAdvisor Traveler Rating:


Based on 249 reviews

Read Recent Reviews

Econo Lodge Cedar Rapids


622 33rd Avenue Southwest, Cedar Rapids, IA 52404




From $52
See Rates

Rated Average Cheap motel near I-380 at Lincoln Freeway

3 miles south of US Cellular Center

2 floors, 50 rooms - no elevator

No swimming pool

Microwave and refrigerator in every room

Free continental breakfast

Free Internet in room

Free parking

Pet-friendly motel - allows pets up to 30 pounds, 2 pets per room - $10 per night fee for each pet.

- Jul 2015 Most Recent HotelGuides Review

"The motel was doing carpet cleaning when I arrived, and it lasted for 4 hours. It was noisy and the fire alarm kept going off.2016-04-21"

More >

TripAdvisor Traveler Rating:


Based on 48 reviews

Read Recent Reviews

Rodeway Inn Cedar Rapids


4011 16th Avenue Southwest, Cedar Rapids, IA 52404




From $53
See Rates

Rated Average Cheap hotel near Cedar Rapids Ice Arena

2.5 miles southwest of downtown Cedar Rapids

2 floors, 47 rooms - no elevator - AAA 2 Diamonds

No swimming pool

Free continental breakfast

Free Internet in room

Free parking

Pet-friendly hotel - allows up to 2 pets per room - $15 per night fee for each pet.

- Sep 2016 Most Recent HotelGuides Review

"The hotel room was OK. I called to ask for more towels and was told we couldn't have more until we turned in the 2 that were provided.2016-10-27"

More >

TripAdvisor Traveler Rating:


Based on 59 reviews

Read Recent Reviews

Red Roof Inn Cedar Rapids


3243 Southbridge Drive Southwest, Cedar Rapids, IA 52404




From $54
See Rates

Rated Average Cheap motel near I-380 at Lincoln Freeway

3 floors, 100 rooms - elevator

Outdoor swimming pool open in summer - exercise room

Free continental breakfast

Free Internet in room

Free parking - truck parking

Pet-friendly motel - allows 1 pet per room - no pet fee.

- Sep 2016 Most Recent HotelGuides Review

"The 1st room room was dirty, there was no remote control for the TV, and the safety latch on the door was broken. We were moved to another room. Breakfast was sad. Make this motel your last resort.2016-11-01"

More >

TripAdvisor Traveler Rating:


Based on 172 reviews

Read Recent Reviews

Quality Inn Cedar Rapids


4747 1st Avenue Southeast, Cedar Rapids, IA 52403




From $59
See Rates

Rated High Cheap, smoke-free hotel near Lindale Mall

3 floors, 49 rooms - elevator

Heated indoor swimming pool - exercise room

Microwave and refrigerator in every room

Free continental breakfast

Free Internet in room

Free parking - truck parking

Pet-friendly hotel - allows dogs only up to 50 pounds, 2 dogs per room - $15 per night fee for each dog.

- Sep 2016 Most Recent HotelGuides Review

"Clean room with comfortable beds. The hotel staff was helpful and pleasant. They gave us a room near the pool as requested, but it was also near the noisy front desk area. Nice place to stay.2016-03-23"

More >

TripAdvisor Traveler Rating:


Based on 54 reviews

Read Recent Reviews

Super 8 Hotel East Cedar Rapids


400 33rd Avenue Southwest, Cedar Rapids, IA 52404




From $61
See Rates

Rated Average Cheap hotel near I-380 at Lincoln Freeway

3 floors, 92 rooms - no elevator - AAA 2 Diamonds

No swimming pool

Free continental breakfast

Free Internet in room

Free parking - truck parking

Pet-friendly hotel - $10 per night fee for each pet.

- Feb 2016 Most Recent HotelGuides Review

"I wasn't told at check-in that the TV and Internet had been down for days. The room was small and dark, and the heater didn't work. There were bugs on the floor. I decided not to stay at the hotel. Don't go near this place.2015-12-12"

More >

TripAdvisor Traveler Rating:


Based on 192 reviews

Read Recent Reviews

Quality Inn North Cedar Rapids


5055 Rockwell Drive, Cedar Rapids, IA 52402




From $63
See Rates

Rated Average Midscale hotel near Lindale Mall

2 floors, 56 rooms - no elevator

No swimming pool

Exercise room

Free hot breakfast buffet

Free Internet in room

Free parking - truck parking

Pet-friendly hotel - allows pets up to 20 pounds, 2 pets per room - $15 per night fee for each pet.

- Feb 2017 Most Recent HotelGuides Review

"The hotel room needed a dehumidifier. Everything was damp. The AC worked until maintenance came and changed the filter, and then it didn't work anymore.2015-07-02"

More >

TripAdvisor Traveler Rating:


Based on 69 reviews

Read Recent Reviews

Quality Inn South Cedar Rapids


390 33rd Avenue Southwest, Cedar Rapids, IA 52404




From $67
See Rates

Rated Average Midscale, smoke-free hotel near I-380 at Lincoln Freeway

3 floors, 60 rooms and suites - elevator

No swimming pool

Free hot breakfast buffet

Free Internet in room

Free parking

Pet-friendly hotel - allows up to 2 pets per room - $25 per night fee for each pet.

- Sep 2016 Most Recent HotelGuides Review

"Nice hotel room. Housekeeping didn't take the trash out or bring clean towels unless we asked.2015-11-16"

More >

TripAdvisor Traveler Rating:


Based on 52 reviews

Read Recent Reviews

MainStay Suites Cedar Rapids


5145 Rockwell Drive Northeast, Cedar Rapids, IA 52402




From $72
See Rates

Rated Average Midscale, all-suite, extended-stay hotel near Lindale Mall

3 floors, 75 suites - elevator

Heated indoor swimming pool - exercise room

Kitchen in every suite

Free continental breakfast

Free Internet in room

Free parking

Pet-friendly hotel - allows dogs and cats up to 25 pounds only, 2 pets per room - $15 per night fee for each pet.

- Sep 2016

TripAdvisor Traveler Rating:


Based on 36 reviews

Read Recent Reviews

Clarion Hotel & Convention Center Cedar Rapids


525 33rd Avenue Southwest, Cedar Rapids, IA 52404




From $75
See Rates

Rated Average Upper-midscale, smoke-free, full-service hotel

Near I-380 at Lincoln Freeway

6 floors, 157 rooms and suites - AAA 3 Diamonds

Free shuttle to Cedar Rapids Airport

Heated indoor swimming pool - exercise room

Restaurant - lounge - room service

Free Internet in room

Free parking - truck parking

Pet-friendly hotel - allows pets up to 30 pounds, 2 pets per room - $15 per night fee for each pet.

- Sep 2016 Most Recent HotelGuides Review

"Expensive - had to stay in a smoking room since we had a dog - we left early.2011-02-01"

More >

TripAdvisor Traveler Rating:


Based on 196 reviews

Read Recent Reviews

Days Inn & Suites Cedar Rapids


2215 Blairs Ferry Road, Cedar Rapids, IA 52402




From $76
See Rates

Rated Average Cheap, smoke-free hotel near Lindale Mall

4 floors, 90 rooms and suites

Heated indoor swimming pool - exercise room

Microwave and refrigerator in every room

Free continental breakfast

Free Internet in room

Free parking

Not pet-friendly - no pets allowed.

- May 2015 Most Recent HotelGuides Review

"OK motel for the price, but it was nothing special. The room had an odor, and I couldn't connect to the wireless Internet.2016-09-15"

More >

TripAdvisor Traveler Rating:


Based on 359 reviews

Read Recent Reviews

Hampton Inn Cedar Rapids


3265 6th Street Southwest, Cedar Rapids, IA 52404




From $81
See Rates

Rated High Midscale, smoke-free hotel near I-380 at Lincoln Freeway

3 floors, 105 rooms - elevator

Heated indoor swimming pool - exercise room

Free hot breakfast buffet

Free Internet in room

Free parking

Not pet-friendly - no pets allowed.

- Sep 2016 Most Recent HotelGuides Review

"The hotel was well-maintained, and the staff was friendly and helpful. Good place to stay.2015-11-10"

More >

TripAdvisor Traveler Rating:


Based on 376 reviews

Read Recent Reviews

AmericInn Cedar Rapids


8910 6th Street Southwest, Cedar Rapids, IA 52404




From $81
See Rates

Rated High Midscale, smoke-free hotel near Cedar Rapids Airport

3 floors, 62 rooms and suites - elevator

Free shuttle to Cedar Rapids Airport

Heated indoor swimming pool - exercise room

Free hot breakfast buffet

Free Internet in room

Free parking

Pet-friendly hotel - allows up to 2 pets per room - $25 per stay fee for each pet.

- Dec 2016 Most Recent HotelGuides Review

"Room was clean - friendly service.2011-07-01"

TripAdvisor Traveler Rating:


Based on 129 reviews

Read Recent Reviews

Fairfield Inn & Suites by Marriott Cedar Rapids


605 32nd Avenue Southwest, Cedar Rapids, IA 52404




From $93
See Rates

Rated Very High Midscale, smoke-free hotel near I-380, Exit 17

4 floors; 77 rooms, 15 suites

Heated indoor swimming pool - exercise room

Microwave and refrigerator in every room

Free hot breakfast buffet

Free Internet in room

Free parking

Not pet-friendly - no pets allowed.

- Sep 2015 Most Recent HotelGuides Review

"The hotel was clean.2016-06-11"

TripAdvisor Traveler Rating:


Based on 168 reviews

Read Recent Reviews

Country Inn and Suites by Carlson North Cedar Rapids


4444 Czech Lane Northeast, Cedar Rapids, IA 52402




From $93
See Rates

Rated High Midscale, smoke-free, all-suite, extended-stay hotel

Located near Lindale Mall

4 floors, 82 suites

Heated indoor swimming pool - exercise room

Microwave and refrigerator in every suite

Free hot breakfast buffet

Free Internet in room

Free parking

Not pet-friendly - no pets allowed.

- Apr 2016 Most Recent HotelGuides Review

"Good hotel stay. The TVs were being reprogrammed, so that was irritating.2016-06-19"

More >

TripAdvisor Traveler Rating:


Based on 243 reviews

Read Recent Reviews

Country Inn & Suites by Carlson Cedar Rapids Airport


9100 Atlantic Drive Southwest, Cedar Rapids, IA 52404




From $93
See Rates

Rated High Midscale, smoke-free hotel near Cedar Rapids Airport

3 floors, 74 rooms and suites - elevator - AAA 2 Diamonds

Free shuttle to Cedar Rapids Airport

Free shuttle to other attractions within 10-mile radius

Heated indoor swimming pool - exercise room

Microwave and refrigerator in every room

Free hot breakfast buffet

Free Internet in room

Free parking

Pet-friendly hotel - pets allowed only in 3rd floor rooms - $20 pet fee for 1st night - $10 fee for each night thereafter.

- Feb 2015 Most Recent HotelGuides Review

"We had a nice, relaxing stay at this hotel. The pillows were way too soft for me, but everything else was great. The employees were friendly, and the continental breakfast was good.2016-06-16"

More >

TripAdvisor Traveler Rating:


Based on 259 reviews

Read Recent Reviews

La Quinta Inn & Suites Cedar Rapids


1220 Park Place Northeast, Cedar Rapids, IA 52402




From $99
See Rates

Rated High Midscale, smoke-free hotel near Lindale Mall

3 floors, 85 rooms and suites - elevator

Heated indoor swimming pool - 24-hour exercise room

Microwave and refrigerator in every room

Free continental breakfast

Free Internet in room

Free parking

Pet-friendly hotel - allows up to 2 pets per room - no pet fee.

- Dec 2016 Most Recent HotelGuides Review

"Comfortable room and spacious bathroom. The hotel clerks were helpful. I had a nice stay.2017-01-14"

More >

TripAdvisor Traveler Rating:


Based on 24 reviews

Read Recent Reviews

Best Western Plus Longbranch Inn Cedar Rapids


90 Twixt Town Road, Cedar Rapids, IA 52402




From $102
See Rates

Rated High Upper-midscale, smoke-free, full-service hotel near Lindale Mall

2 buildings - 4 floors, 106 rooms and suites - AAA 3 Diamonds

Heated indoor swimming pool - fitness center

Restaurant - lounge - room service

Free hot breakfast buffet

Free Internet in room

Free parking - truck parking

Pet-friendly hotel - allows pets up to 80 pounds in 1st floor rooms, 2 pets per room - $10 per night fee for each pet - $100 maximum per stay fee for each pet.

- Feb 2016 Most Recent HotelGuides Review

"Nice employees.2011-07-01"

More >

TripAdvisor Traveler Rating:


Based on 311 reviews

Read Recent Reviews

Holiday Inn Express Cedar Rapids


1230 Collins Road, Cedar Rapids, IA 52402




From $104
See Rates

Rated High Midscale, smoke-free hotel near Lindale Mall

3 floors, 83 rooms and suites - elevator

Heated indoor swimming pool - exercise room

Free hot breakfast buffet

Free Internet in room

Free parking

Not pet-friendly - no pets allowed.

- Sep 2016 Most Recent HotelGuides Review

"Next to Chili's and across from a Catholic church. Clean room with a comfortable bed. The hotel staff was courteous and helpful. Fruit was always available. I'd definitely stay here again.2015-08-25"

More >

TripAdvisor Traveler Rating:


Based on 23 reviews

Read Recent Reviews

Holiday Inn Express Hotel & Suites Cedar Rapids


3320 Southgate Court Southwest, Cedar Rapids, IA 52404




From $105
See Rates

Rated High Midscale, smoke-free hotel near I-380 at Lincoln Freeway

3 floors, 83 rooms and suites - elevator

Heated indoor swimming pool - exercise room

Free hot breakfast buffet

Free Internet in room

Free parking

Not pet-friendly - no pets allowed.

- Sep 2016 Most Recent HotelGuides Review

"We had a great hotel stay and really enjoyed the breakfast. I wouldn't hesitate to stay again.2017-01-20"

More >

TripAdvisor Traveler Rating:


Based on 91 reviews

Read Recent Reviews

Hotel at Kirkwood Center Cedar Rapids


7725 Kirkwood Blvd Southwest, Cedar Rapids, IA 52404




From $110
See Rates

Rated Very High Upper-midscale, smoke-free, full-service hotel

Near Cedar Rapids Airport

4 floors, 71 rooms and suites

Free shuttle to Cedar Rapids Airport

Free shuttle to attractions within 5-mile radius

No swimming pool

Exercise room

Restaurant - lounge - room service

Free Internet in room

Free parking

Not pet-friendly - no pets allowed.

- Sep 2016

TripAdvisor Traveler Rating:


Based on 205 reviews

Read Recent Reviews

Residence Inn by Marriott South Cedar Rapids


730 33rd Avenue Southeast, Cedar Rapids, IA 52404




From $110
See Rates

Rated Very High Upscale, smoke-free, all-suite, extended-stay hotel

Near I-380 at Lincoln Freeway

4 floors, 95 suites

Indoor swimming pool - exercise room

Kitchen in every suite

Free hot breakfast buffet

Free Internet in room

Free parking

Pet-friendly hotel - allows up to 2 pets per room - $100 per stay pet fee.

- Aug 2016

TripAdvisor Traveler Rating:


Based on 21 reviews

Read Recent Reviews

Homewood Suites by Hilton Cedar Rapids


1140 Park Place Northeast, Cedar Rapids, IA 52402




From $117
See Rates

Rated Very High Upscale, smoke-free, all-suite, extended-stay hotel

Near Lindale Mall

4 floors, 95 suites

Heated indoor swimming pool - exercise room

Kitchen in every suite

Free hot breakfast buffet

Free Internet in room

Free parking - truck parking

Pet-friendly hotel - allows pets up to 25 pounds, 2 pets per room - $75 per stay pet fee.

- Apr 2015

TripAdvisor Traveler Rating:


Based on 463 reviews

Read Recent Reviews

Marriott Hotel Cedar Rapids


1200 Collins Road Northeast, Cedar Rapids, IA 52402




From $119
See Rates

Rated High Upscale, smoke-free, full-service hotel near Lindale Mall

7 floors, 220 rooms and suites - AAA 3 Diamonds

Heated indoor swimming pool - exercise room

Restaurant - lounge

Internet access costs $10 per night

Free parking

Not pet-friendly - no pets allowed.

- Sep 2016 Most Recent HotelGuides Review

"Loved the clean, crisp bedding - great service - highly recommend.2007-12-01"

More >

TripAdvisor Traveler Rating:


Based on 208 reviews

Read Recent Reviews

Hampton Inn & Suites North Cedar Rapids


1130 Park Place Northeast, Cedar Rapids, IA 52402




From $126
See Rates

Rated High Midscale, smoke-free hotel near Lindale Mall

4 floors, 103 rooms and suites

Heated indoor swimming pool - exercise room

Free hot breakfast buffet

Free Internet in room

Free parking

Not pet-friendly - no pets allowed.

- Sep 2016 Most Recent HotelGuides Review

"Clean hotel with nice personnel. Breakfast was good. The only problem was that a group of high school students on our floor made a lot of noise until midnight. I'd stay here again.2016-03-02"

TripAdvisor Traveler Rating:


Based on 473 reviews

Read Recent Reviews

Residence Inn by Marriott Cedar Rapids


1900 Dodge Road Northeast, Cedar Rapids, IA 52402




From $127
See Rates

Rated Very High Upscale, smoke-free, extended-stay hotel near Lindale Mall

3 floors, 66 suites - elevator - AAA 3 Diamonds

Heated indoor swimming pool - exercise room

Kitchen in every suite

Free hot breakfast buffet

Free Internet in room

Free parking

Pet-friendly hotel - $100 per stay pet fee.

- Sep 2016 Most Recent HotelGuides Review

"Room was fantastic - great breakfast - I was happy and wouldn't hesitate to stay again.2007-10-01"

More >

TripAdvisor Traveler Rating:


Based on 87 reviews

Read Recent Reviews

DoubleTree by Hilton Hotel Convention Cedar Rapids


350 1st Avenue Northeast, Cedar Rapids, IA 52401




From $133
See Rates

Rated High Upscale, smoke-free, full-service, downtown hotel

Overlooks Cedar River

Connected to convention center and U.S. Cellular Arena

16 floors, 275 rooms and suites - AAA 3 Diamonds

Free shuttle to attractions within 4-mile radius

Heated indoor swimming pool - exercise room

Restaurant - lounge - room service

Free Internet in room

Parking costs $12 per night

Not pet-friendly - no pets allowed.

- May 2016 Most Recent HotelGuides Review

"Clean, quiet room with comfortable beds. Excellent hotel clerk; he was friendly and asked about our trip and home town.2015-12-09"

More >

TripAdvisor Traveler Rating:


Based on 769 reviews

Read Recent Reviews

Comfort Inn & Suites Cedar Rapids


2025 Werner Avenue Northeast, Cedar Rapids, IA 52402




From $900
See Rates

Rated Very High Midscale, smoke-free hotel 3 miles west of Lindale Mall

This hotel is located near I-380, Exit 24.

3 floors, 64 rooms and suites - elevator

Heated indoor swimming pool - exercise room

Microwave and refrigerator in every room

Free continental breakfast

Free Internet in room

Free parking - truck parking

Pet-friendly hotel - allows pets up to 20 pounds - $20 per night fee for each pet.

- Jan 2017 Most Recent HotelGuides Review

"Great experience. The hotel was reasonably priced and pet-friendly.2016-07-24"

More >

TripAdvisor Traveler Rating:


Based on 54 reviews

Read Recent Reviews
Why Book Here?

Lowest price guarantee
Pay at hotel in most cases
If you don't like your hotel,
we'll refund your money.
Cash rewards + hotel points too



Cedar Rapids Info
Pet-Friendly Cedar Rapids Hotels
Cedar Rapids Group Hotel Rates
Map of Cedar Rapids IA Hotels
Hotels near
Nearby Attractions



Hotels near US Cellular Center
0.4 mile NE


Hotels near Paramount Theatre
0.5 mile NE


Hotels near St Luke's Hospital Cedar Rapids
0.9 mile NE


Hotels near Coe College
1.2 miles NE


Hotels near Mount Mercy University
2.1 miles NE


Hotels near Cedar Rapids Airport - CID
6 miles south


Hotels near Cornell College
13 miles east


Hotels near University of Iowa
22 miles south


Hotels near Carver Hawkeye Arena
23 miles south


Hotels near Iowa City VA Medical Center
23 miles south


Hotels near University of Iowa College of Medicine
23 miles south


Hotels near National Motorcycle Museum
23 miles NE


Hotels near Kinnick Stadium
23 miles south


Hotels near University of Iowa Hospital
23 miles south


Hotels near Williamsburg Tanger Outlet Mall
26 miles SW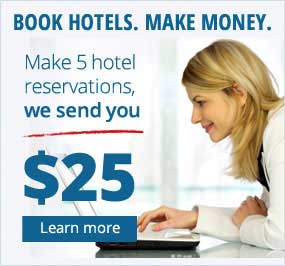 Hotel Tips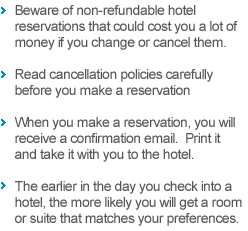 Hotels in
Nearby Cities



Hiawatha IA Hotels
4.9 miles north


Marion IA Hotels
6 miles NE


Mt Vernon IA Hotels
14 miles east


Amana Colonies IA Hotels
16 miles SW


Urbana IA Hotels
20 miles NW


Coralville IA Hotels
21 miles south


Anamosa IA Hotels
22 miles NE


Iowa City IA Hotels
23 miles south


West Branch IA Hotels
27 miles SE


Williamsburg IA Hotels
28 miles SW