Hotels and Motels in Scottsburg, Indiana
---
Looking for a place to stay in Scottsburg, Indiana? Then use this accommodations guide to learn about Scottsburg hotels, motels, and other lodging.
Scottsburg Hotels, Motels, and Reviews
Best value hotels are listed first. These are highly rated hotels that cost less than other highly rated hotels. Based on guest reviews and hotel rates.
Hampton Inn & Suites Scottsburg

$$

1535 West McClain Avenue, I-65, Exit 29, Scottsburg, IN 47170




More Photos




| | |
| --- | --- |
| Check In | 15 00 |
| Check Out | 12 00 |




Rated High Midscale, smoke-free, interstate hotel

Located near downtown Scottsburg

4 floors, 86 rooms and suites

Heated indoor swimming pool - exercise room

Free hot breakfast buffet

Free Internet in room

Free parking

Pet-friendly hotel - allows pets up to 10 pounds - no pet fee.

- Aug 2015 Most Recent Guest Review

"Hard to see from the interstate - quiet and clean.2011-10-01"

More

Holiday Inn Express Hotel & Suites Scottsburg

$$

200 Beechwood Drive, I-65, Exit 29, Scottsburg, IN 47170




More Photos




| | |
| --- | --- |
| Check In | 14 00 |
| Check Out | 11 00 |




Rated Average Midscale, smoke-free, interstate hotel

Near downtown Scottsburg

3 floors, 79 rooms and suites - elevator

Heated indoor swimming pool - exercise room

Free hot breakfast buffet

Free Internet in room

Free parking

Pet-friendly hotel - $25 per stay pet fee.

- Aug 2015 Most Recent Guest Review

"Clerk gave us key to room that was already occupied and a mess - a sorry place.2007-06-01"

More

Americas Best Inn Scottsburg

$

1522 West Mcclain Avenue, Scottsburg, IN 47170




More Photos




| | |
| --- | --- |
| Check In | 14 00 |
| Check Out | 11 00 |




Rated Very Low – Not Recommended Cheap, smoke-free, interstate motel near I-65, Exit 29

Also near downtown Scottsburg

2 floors, 50 rooms - no elevator

No swimming pool

Microwave and refrigerator in every room

Free continental breakfast

Free Internet in room

Free parking

Pet-friendly hotel - allows up to 2 pets per room - $10 per night fee for each pet.

- Aug 2015 Most Recent Guest Review

"When I arrived at 1 AM, the lobby was dark and locked, and the attendant was sleeping - I called and woke him up, but he wouldn't let me check in.2008-06-01"

More

Quality Inn Scottsburg

$

1525 West McClain Avenue, I-65, Exit 29, Scottsburg, IN 47170




More Photos




| | |
| --- | --- |
| Check In | 15 00 |
| Check Out | 11 00 |




Rated Very Low – Not Recommended Midscale, smoke-free, interstate hotel

Near downtown Scottsburg

2 floors, 90 rooms - no elevator

No swimming pool

Free continental breakfast

Free Internet in room

Free parking

Pet-friendly hotel - allows pets up to 25 pounds, 3 pets per room - $10 per night fee for each pet.

- Aug 2015 Most Recent Guest Review

"Restaurant and bar nearby.2010-04-01"

More
Hotels near Scottsburg, IN

The hotels listed below are ordered by how close they are to Scottsburg, IN. Distances shown are as the crow flies.

Salem Cobblestone Hotel Salem


1015 East Hackberry Street, Salem, IN 47167

18 miles



From $89
See Rates




Rated Very High Midscale, smoke-free hotel near downtown Salem

2 floors, 44 rooms

Map

of hotel and Scottsburg, IN

Smoke-free hotel - pet friendly

Free continental breakfast - Free Internet in room

More

Comfort Inn Madison


3767 Clifty Drive, Madison, IN 47250

19 miles



From $125
See Rates




Rated High Midscale, smoke-free hotel near Hanover College

4 miles from downtown Madison

Map

of hotel and Scottsburg, IN

Smoke-free hotel - does not allow pets

Free hot breakfast - Free Internet in room

More

Days Inn Seymour


302 South Commerce Drive, I-65, Exit 50, Seymour, IN 47274

19 miles



From $43
See Rates




Rated Low – Not Recommended Cheap, interstate motel near outlet mall

2 floors, 92 rooms and suites - no elevator

Map

of hotel and Scottsburg, IN

Pet-friendly hotel

Free continental breakfast - Free Internet in room

More Most Recent Guest Review

"The hotel wasn't very clean."

Salem Motel


1209 West Mulberry Street, Salem, IN 47167

20 miles



From $50
See Rates




Rated Very Low – Not Recommended Cheap, smoke-free motel just west of downtown Salem

Single-story, 30 rooms

Map

of hotel and Scottsburg, IN

Smoke-free hotel - pet friendly

Free Internet in room

More

Econo Lodge Seymour


220 Commerce Drive, Seymour, IN 47274

20 miles



From $38
See Rates




Rated Very Low – Not Recommended Cheap, highway motel near I-65 at US 50

2 floor, 50 rooms - no elevator

Map

of hotel and Scottsburg, IN

Pet-friendly hotel

Free continental breakfast - Free Internet in room

More

Travelodge Seymour


306 South Commerce Drive, I-65, Exit 50, Seymour, IN 47274

20 miles



From $59
See Rates




Rated Average Cheap, smoke-free, interstate motel near outlet mall

2 floors, 70 rooms - no elevator

Map

of hotel and Scottsburg, IN

Smoke-free hotel - pet friendly

Free continental breakfast - Free Internet in room

More

Allstate Inn Seymour


2603 Outlet Blvd, I-65, Exit 50, Seymour, IN 47274

20 miles



From $48
See Rates




Rated Very Low – Not Recommended Cheap, smoke-free, interstate motel near outlet mall

2 floors, 46 rooms - no elevator

Map

of hotel and Scottsburg, IN

Smoke-free hotel - pet friendly

Free Internet in room

More

Knights Inn Seymour


207 North Sandy Creek Drive, I-65, Exit 50, Seymour, IN 47274

20 miles



From $50
See Rates




Rated Average Cheap, interstate motel near outlet mall

2 floors, 92 rooms - no elevator

Map

of hotel and Scottsburg, IN

Pet-friendly hotel

Free continental breakfast - Free Internet in room

More Most Recent Guest Review

"OK motel. Needed some housekeeping. The room door was hard to open. I could write my name in the dust on the TV cabinet."

Hampton Inn Seymour


247 North Sandy Creek Drive, I-65, Exit 50, Seymour, IN 47274

20 miles



From $110
See Rates




Rated Very High Midscale, smoke-free, interstate hotel near outlet mall

3 floors, 70 rooms - elevator

Map

of hotel and Scottsburg, IN

Smoke-free hotel - does not allow pets

Free hot breakfast - Free Internet in room

More

Holiday Inn Express Hotel & Suites Seymour


249 North Sandy Creek Drive, I-65, Exit 50, Seymour, IN 47274

20 miles



From $103
See Rates




Rated Very High Midscale, smoke-free, interstate hotel near outlet mall

3 floors, 85 rooms and suites - elevator

Map

of hotel and Scottsburg, IN

Smoke-free hotel - does not allow pets

Free hot breakfast - Free Internet in room

More

Quality Inn Seymour


2075 East Tipton Street, Seymour, IN 47274

20 miles



From $65
See Rates




Rated Average Midscale, smoke-free, highway hotel

Near I-65 at US 50

Map

of hotel and Scottsburg, IN

Smoke-free hotel - pet friendly

Free continental breakfast - Free Internet in room

More

Fairfield Inn & Suites by Marriott Seymour


327 North Sandy Creek Drive, I-65, Exit 50, Seymour, IN 47274

20 miles



From $108
See Rates




Rated Very High Midscale, smoke-free, interstate hotel

Near outlet mall

Map

of hotel and Scottsburg, IN

Smoke-free hotel - does not allow pets

Free hot breakfast - Free Internet in room

More

Home Lodge Sellersburg


363 Triangle Drive, I-65, Exit 9, Sellersburg, IN 47172

21 miles



From $49
See Rates




Rated Average Midscale, smoke-free, all-suite hotel

12 miles from downtown Louisville

Map

of hotel and Scottsburg, IN

Smoke-free hotel - pet friendly

Free continental breakfast - Free Internet in room

More

Ramada Hotel Sellersburg


360 Triangle Drive, I-65, Exit 9, Sellersburg, IN 47172

21 miles



From $83
See Rates




Rated Average Midscale, smoke-free, interstate hotel

12 miles from downtown Louisville

Map

of hotel and Scottsburg, IN

Smoke-free hotel - pet friendly

Free continental breakfast - Free Internet in room

More Most Recent Guest Review

"The room had a strong musty, moldy smell. Saw bugs and debris in the corners and beside furniture. The sheets didn't fit the bed and kept coming off the corners of the mattress. No mattress cover. The TV in the sitting area was programmed to use Spanish, and the picture wasn't full-screen. There were cobwebs behind the bedstand. The shower made creaking and popping noises every time I moved. Not a comfortable hotel stay. Don't recommend."

BestWay Inn Madison


700 Clifty Drive, Madison, IN 47250

22 miles



From $89
See Rates




Rated Average Midscale, smoke-free, highway motel

4 miles north of downtown Madison

Map

of hotel and Scottsburg, IN

Smoke-free hotel - does not allow pets

Free continental breakfast - Free Internet in room

More Most Recent Guest Review

"I had a nice overnight motel stay."

Travelodge Sellersburg


7618 Old State Road 60, Sellersburg, IN 47172

22 miles



From $60
See Rates




Rated Average Cheap, interstate motel 10 miles north of downtown Louisville

2 floors, 95 rooms - no elevator

Map

of hotel and Scottsburg, IN

Pet-friendly hotel

Free continental breakfast - Free Internet in room

More Most Recent Guest Review

"The motel was inexpensive and clean. I recommend it."

Holiday Inn Express Madison


300 Franks Drive, Madison, IN 47250

23 miles



From $104
See Rates




Rated High Midscale, smoke-free, highway hotel

5 miles north of downtown Madison

Map

of hotel and Scottsburg, IN

Smoke-free hotel - does not allow pets

Free hot breakfast - Free Internet in room

More

Hillside Inn Madison


831 East Main Street, Madison, IN 47250

23 miles



From $69
See Rates




Rated Average Cheap, smoke-free hotel near downtown Madison

3 floors, 30 rooms and suites - elevator

Map

of hotel and Scottsburg, IN

Smoke-free hotel - pet friendly

Free continental breakfast - Free Internet in room

More Most Recent Guest Review

"Great hotel with a nice view. Friendly personnel and good breakfast. Stay here."

Super 8 Hotel Madison


308 DeMaree Drive, Madison, IN 47250

23 miles



From $60
See Rates




Rated Low – Not Recommended Cheap, smoke-free, highway hotel

4 miles north of downtown Madison

Map

of hotel and Scottsburg, IN

Smoke-free hotel - pet friendly

Free continental breakfast - Free Internet in room

More

Comfort Inn North Vernon


150 FDR Drive, North Vernon, IN 47265

24 miles



From $67
See Rates




Rated Very Low – Not Recommended Midscale, smoke-free, highway hotel

Near downtown North Vernon

Map

of hotel and Scottsburg, IN

Smoke-free hotel - pet friendly

Free hot breakfast - Free Internet in room

More
Scottsburg Info
Pet-Friendly Scottsburg Hotels
Scottsburg Group Hotel Rates
Hotels near
Nearby Attractions



Hanover College
18 miles east


Seymour Outlets
20 miles north


Ogle Cultural and Community Center
24 miles south


Indiana University Southeast
24 miles south


Floyd Memorial Hospital
27 miles south


Atlantis Water Park
28 miles south


Louisville VA Medical Center
29 miles south


Louisville Waterfront Park
30 miles south


Kentucky Center
30 miles south


Kentucky Convention Center
30 miles south


Hotel Tips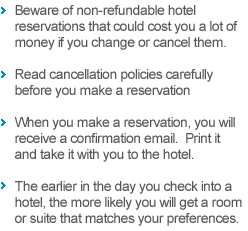 Hotels near
Nearby Cities



Charlestown IN Hotels
18 miles south


Salem IN Hotels
19 miles west


Seymour IN Hotels
20 miles north


Sellersburg IN Hotels
21 miles south


Madison IN Hotels
22 miles east


North Vernon IN Hotels
24 miles north


Clarksville IN Hotels
28 miles south


New Albany IN Hotels
28 miles south


Jeffersonville IN Hotels
29 miles south


Georgetown IN Hotels
29 miles south


HotelGuides.com