Hotels near NSWC Crane Division – Crane, Indiana
---
Visiting the Crane Naval Surface Warfare Center? Then use this accommodations guide to learn about nearby hotels, motels, and other lodging.
The Crane Division Naval Surface Warfare Center is located in southwest Indiana, approximately 36 miles from Bloomington.
The main gate is located 1 mile east of Indiana Highway 558 on US 231.
The closest hotels are in Washington, Bedford and Bloomington.
Bedford Group Hotel Rates
–
10 or more rooms
Hotels near Crane Naval Surface Warfare Center
Closest hotels – as the crow flies – are listed first.

Holiday Inn Express Washington


1808 East National Highway, Washington, IN 47501

21 miles



From $109
See Rates

Rated High

Midscale, smoke-free hotel near downtown Washington

Map

of hotel and Crane Naval Surface Warfare Center

Smoke-free hotel - pet friendly

Free hot breakfast - Free Internet in room

More ...

Quality Inn & Suites Bedford


911 Constitution Avenue, Bedford, IN 47421

22 miles



From $189
See Rates

Rated Average

Midscale, smoke-free hotel near downtown Bedford

Map

of hotel and Crane Naval Surface Warfare Center

Smoke-free hotel - pet friendly

Free hot breakfast - Free Internet in room

More ... Hotel

Guides Verified Reviews

Close to NSWC Crane and restaurants - blinds didn't close completely.2011-07-01

Good location - room wasn't clean enough.2008-09-01

Close to the main highway - needed work - room was old and musty.2007-08-01

Super 8 Hotel Bedford


501 Bell Back Road, Bedford, IN 47421

22 miles



From $68
See Rates

Rated Average

Cheap, smoke-free hotel near downtown Bedford

Map

of hotel and Crane Naval Surface Warfare Center

Smoke-free hotel - pet friendly

Free continental breakfast - Free Internet in room

More ... Hotel

Guides Verified Reviews

Seemed overpriced - no crib in room as I requested, and when I called the front desk, I was told it would cost an extra $10 - continental breakfast had ended when we went to eat at 9 AM - not impressed, won't return.2008-02-01

Liked having adjoining rooms, but needed better soundproofing - beds weren't comfortable.2008-02-01

Good location - great value - complimentary breakfast area needed more seating - comfortable stay.2007-09-01

Holiday Inn Express Hotel & Suites Bedford


2800 Express Lane, Bedford, IN 47421

23 miles



From $135
See Rates

Rated High

Midscale, smoke-free hotel near downtown Bedford

Map

of hotel and Crane Naval Surface Warfare Center

Smoke-free hotel - pet friendly

Free hot breakfast - Free Internet in room

More ... Hotel

Guides Verified Reviews

Hotel was clean - room was nice and smelled good - friendly staff - enjoyed the pool and whirlpool - a pleasant stay.2011-09-01

Had to call the front desk about noisy guests upstairs - nice breakfast.2011-06-01

Room was clean and comfortable - appreciated the restful environment.2011-03-01

Restaurants and gas station nearby - loved having a choice of firm or soft pillows - couldn't hook up game machines to the TV - disappointed that hot tub was closed for renovations - I was satisfied.2008-03-01

Baymont Inn & Suites Washington


7 Cumberland Drive, Washington, IN 47501

23 miles



From $85
See Rates

Rated Average

Midscale, smoke-free, highway hotel

Map

of hotel and Crane Naval Surface Warfare Center

Smoke-free hotel - pet friendly

Free continental breakfast - Free Internet in room

More ... Hotel

Guides Verified Reviews

Nice and clean - employees were helpful - great stay.2008-06-01

Good location - suite had stained floors and tables - smoke detector was hanging by a thread from the ceiling - shower had a lot of cracks - whirlpool didn't work well - nice pool area, but there were a lot of unsupervised kids, and I had to ask for towels - poor continental breakfast - wouldn't stay again.2008-04-01

Rosemount Motel Bedford


1923 M Street, Bedford, IN 47421

24 miles



From $45
See Rates

Rated High

Cheap, smoke-free, downtown Bedford motel

Map

of hotel and Crane Naval Surface Warfare Center

Smoke-free hotel - pet friendly

Free Internet in room

More ...

Fourwinds Resort and Marina


9301 Fairfax Road, Bloomington, IN 47401

25 miles



From $155
See Rates

Rated Very High

Upper-midscale, smoke-free hotel on Lake Monroe

Map

of hotel and Crane Naval Surface Warfare Center

Smoke-free hotel - does not allow pets

Free Internet in room

More ...

Homewood Suites by Hilton Bloomington


1399 Liberty Drive, Bloomington, IN 47403

26 miles



From $142
See Rates




Rated Very High

Upscale, smoke-free, all-suite, extended-stay hotel

Map

of hotel and Crane Naval Surface Warfare Center

Smoke-free hotel - does not allow pets

Free Internet in room

More ... Hotel

Guides Verified Reviews

Room was clean, comfortable, and beautiful - breakfast was terrible - great hotel.2010-07-01

Room was nice, large, and clean - had a full kitchen - good breakfast.2010-06-01

Rates were outrageous - hotel was clean - suite was large, but nothing special.2009-11-01

Room was clean - breakfast wasn't good.2008-07-01

Candlewood Suites Bloomington


1935 South Basswood Drive, Bloomington, IN 47404

26 miles



From $91
See Rates

Rated High

Midscale, smoke-free, all-suite, extended-stay hotel

Map

of hotel and Crane Naval Surface Warfare Center

Smoke-free hotel - pet friendly

Free Internet in room

More ...

TownePlace Suites by Marriott West Bloomington


105 South Franklin Road, Bloomington, IN 47404

27 miles



From $127
See Rates

Rated Very High

Midscale, smoke-free, all-suite, extended-stay hotel

Map

of hotel and Crane Naval Surface Warfare Center

Smoke-free hotel - pet friendly

Free Internet in room

More ... Hotel

Guides Verified Reviews

Great beds - staff was friendly.2007-04-01

Walk to restaurants - room was large and comfortable - staff was accommodating - water and coffee, fruit and cookies available in lobby all day - I'll stay again.2007-01-01

Holiday Inn Express Hotel & Suites Bloomington


117 Franklin Road, Bloomington, IN 47404

27 miles



From $129
See Rates

Rated Very High

Midscale, smoke-free, west Bloomington hotel

Map

of hotel and Crane Naval Surface Warfare Center

Smoke-free hotel - does not allow pets

Free hot breakfast - Free Internet in room

More ... Hotel

Guides Verified Reviews

Hotel was nice and clean - friendly employees - good breakfast - I'd definitely stay again.2010-02-01

Fairfield Inn by Marriott Bloomington


120 Fairfield Inn Drive, Bloomington, IN 47404

27 miles



From $85
See Rates

Rated Average

Midscale, smoke-free, west Bloomington hotel

Map

of hotel and Crane Naval Surface Warfare Center

Smoke-free hotel - pet friendly

Free hot breakfast - Free Internet in room

More ... Hotel

Guides Verified Reviews

Clean room - beds were horrible; one sagged in the middle, and he other was lumpy and uncomfortable.2011-11-01

Comfortable bed - staff was accommodating - enjoyed the pool, whirlpool, and workout room, but the pool could've been warmer - we were happy.2008-11-01

Room was clean - beds were comfortable - no ice maker on the 2nd floor - great hotel.2008-08-01

Persimmon Inn Bloomington


412 West 4th Street, Bloomington, IN 47404

28 miles



From $109
See Rates

Rated Very High

Midscale, smoke-free bed and breakfast inn

Map

of hotel and Crane Naval Surface Warfare Center

Smoke-free hotel - does not allow pets

Free Internet in room

More ...

Courtyard by Marriott Hotel Bloomington


310 South College Avenue, Bloomington, IN 47403

28 miles



From $109
See Rates

Rated Average

Upper-midscale, smoke-free, downtown Bloomington hotel

Map

of hotel and Crane Naval Surface Warfare Center

Smoke-free hotel - does not allow pets

Free Internet in room

More ... Hotel

Guides Verified Reviews

Convenient to Indiana University - hotel was clean.2011-04-01

Room was relatively quiet - no continental breakfast.2010-04-01

Seemed overpriced - bathroom door wouldn't shut - smoke detector went off in the middle of the night, and the staff never provided information to guests - liked the free cookies.2009-03-01

Good location - nice room and bed - friendly service - great place, I recommend.2008-03-01

Liked the indoor pool - enjoyed our stay.2007-04-01

Hyatt Place Hotel Bloomington


217 West Kirkwood Avenue, Bloomington, IN 47404

28 miles



From $152
See Rates

Rated Very High

Midscale, smoke-free, downtown Bloomington hotel

Map

of hotel and Crane Naval Surface Warfare Center

Smoke-free hotel - pet friendly

Free hot breakfast - Free Internet in room

More ...

Hilton Garden Inn Bloomington


245 North College Avenue, Bloomington, IN 47404

28 miles



From $143
See Rates




Rated High

Midscale, smoke-free, full-service hotel

Map

of hotel and Crane Naval Surface Warfare Center

Smoke-free hotel - does not allow pets

Free Internet in room

More ... Hotel

Guides Verified Reviews

Staff was friendly and attentive - I was a happy camper.2011-06-01

A little pricey - clean room with a comfortable bed - staff was courteous - great hotel.2008-08-01

Great location - beds were too springy - I'll stay again.2008-04-01

Close to downtown and Indiana University campus - nice, clean hotel - room was a bit small for a family - parking garage wasn't attached to the hotel, and there was no designated area outside entry for loading and unloading luggage.2007-07-01

Close to the University of Indiana - clean - staff was friendly, courteous, and accommodating - breakfast was on time and done well.2007-07-01

SpringHill Suites by Marriott Downtown Bloomington


501 North College Avenue, Bloomington, IN 47404

29 miles



From $169
See Rates

Rated Very High

Upper-midscale, smoke-free, all-suite hotel

Map

of hotel and Crane Naval Surface Warfare Center

Smoke-free hotel - does not allow pets

Free hot breakfast - Free Internet in room

More ...

West Baden Springs Hotel


8538 West Baden Springs, West Baden Springs, IN 47469

29 miles



From $216
See Rates

Rated Very High

Upscale, smoke-free hotel

Map

of hotel and Crane Naval Surface Warfare Center

Smoke-free hotel - pet friendly

Free Internet in room

More ... Hotel

Guides Verified Reviews

Nicely restored building - bar and wait service weren't as professional as I'd expect for a hotel of this quality.2011-01-01

Beautiful room with breathtaking views - can't wait to return.2010-09-01

Pricey hotel - beautiful and peaceful - loved it.2009-12-01

Beautiful hotel and dome - lovely gardens - bellhop left my cosmetic case in the trunk, and didn't bring it even after I called; front desk clerk got it for me - poor breakfast service at the cafe.2008-08-01

Quality Inn Bloomington


1100 West Rappel Drive, Bloomington, IN 47404

29 miles



From $63
See Rates

Rated Average

Midscale, smoke-free, highway hotel near Indiana University

Map

of hotel and Crane Naval Surface Warfare Center

Smoke-free hotel - does not allow pets

Free continental breakfast - Free Internet in room

More ... Hotel

Guides Verified Reviews

Close to Indiana University - entire building smelled musty, especially the bedding - didn't get requested wake-up call - don't recommend.2010-11-01

Room had a balcony - needed better soundproofing; I could hear the exterior door every time it opened and closed - a nice, comfortable stay.2010-10-01

Close to Indiana University - great rates - hallways were dirty - no coffee available at night.2009-02-01

Not far from campus, easy to access - dated place - room was quiet and clean - beds were comfortable - patched area of the wall hadn't been painted over - nice indoor pool.2008-11-01

Good value - room was clean - hallway needed fresh paint - breakfast wasn't well-maintained, and the selection was poor.2008-04-01

Super 8 Hotel Bloomington


1751 North Stonelake Drive, Bloomington, IN 47404

29 miles



From $72
See Rates

Rated Average

Cheap, smoke-free, highway hotel near IN 45 at 46

Map

of hotel and Crane Naval Surface Warfare Center

Smoke-free hotel - does not allow pets

Free continental breakfast - Free Internet in room

More ... Hotel

Guides Verified Reviews

Room had a horrible smell of smoke. The hotel clerk was helpful in changing our room.2015-03-13

This is a nice hotel. My stay was fine as usual.2015-01-15

Good location - no elevator - didn't have an ice machine on each floor - not that great.2010-09-01

Great value - room was clean and smelled fresh - AC didn't adequately cool the room - shower curtain was dirty - friendly staff.2010-04-01

Exterior door was broken; we had to walk the length of the motel and climb 2 flights of stairs to get to our room - front desk clerk was fabulous.2009-10-01
Map of Hotels near
NSWC Crane Division


NSWC Crane Info


Naval Surface Warfare Center Crane Division

Closest Airport
Indianapolis International Airport - IND


Hotel Tips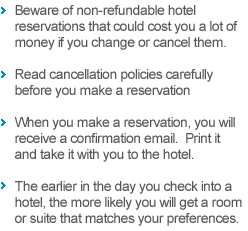 Hotels near
Nearby Attractions



Bloomington Convention Center
28 miles NE


Maurer School of Law
29 miles NE


Indiana University Bloomington
29 miles NE


French Lick Resort and Casino
29 miles SE


Memorial Stadium
29 miles NE


Assembly Hall
30 miles NE


College Mall
30 miles NE


HotelGuides.com