Hotels and Motels in Fort Stewart, Georgia
---
Visiting Fort Stewart? Then use this accommodations guide to learn about nearby hotels, motels, and other lodging.

Fort Stewart is the largest military installation in the Eastern United States. It is located in southeastern Georgia, about 40 miles from Savannah. It is just north of Hinesville.

The main gate is 15 miles west of I-95 on General Stewart Way.

The closest hotels are in Hinesville, Richmond Hill, Glennville and Savannah.



Americas Best Value Inn Hinesville


706 East Oglethorpe Highway, Hinesville, GA 31313

1.3 miles


1.3 miles from Fort Stewart - GA

From $50
See Rates







| | |
| --- | --- |
| Check In | 14 00 |
| Check Out | 11 00 |




Rated Average Midscale motel near US 84

1 mile from downtown

2 floors, 53 rooms - elevator - AAA 3 Diamonds

Outdoor swimming pool open in summer

Free continental breakfast

Free Internet in room

Free parking

Map

of hotel and Fort Stewart - GA

Pet-friendly motel - allows up to 2 pets per room - $10 per night fee for each pet.

- Sep 2014 Most Recent HotelGuides Review

"Good location and rates - needed upgrading - beds and bathroom were small - pool was dirty.2011-04-01"

More >

TripAdvisor Traveler Rating:


Based on 21 reviews

Read Recent Reviews

Econo Lodge Hinesville


726 East Oglethorpe Highway, Hinesville, GA 31313

1.3 miles


1.3 miles from Fort Stewart - GA

From $46
See Rates







| | |
| --- | --- |
| Check In | 15 00 |
| Check Out | 11 00 |




Rated Average Cheap motel near US 84

1 mile northeast of downtown Hinesville

2 floors, 118 rooms - no elevator

Outdoor swimming pool open in summer - exercise room

Microwave and refrigerator in every room

Free continental breakfast

Free Internet in room

Free parking

Map

of hotel and Fort Stewart - GA

Pet-friendly motel - $10 per night fee for each pet.

- Jul 2015 Most Recent HotelGuides Review

"Great rates. The motel had maintenance issues, but my room was clean. The TV volume wasn't consistent. The walkways reeked of beer. Still, a decent option for a quick stay.2015-08-18"

More >

TripAdvisor Traveler Rating:


Based on 41 reviews

Read Recent Reviews

Travelodge Hinesville


738 East Oglethorpe Highway, Hinesville, GA 31313

1.4 miles


1.4 miles from Fort Stewart - GA

From $47
See Rates







| | |
| --- | --- |
| Check In | 1500 |
| Check Out | 1100 |




Rated Average Cheap, smoke-free motel near US 84

1.5 miles northeast of downtown Hinesville

2 floors, 50 rooms - no elevator

Outdoor swimming pool open in summer

Microwave and refrigerator in every room

Free continental breakfast

Free Internet in room

Free parking

Map

of hotel and Fort Stewart - GA

Pet-friendly motel - allows pets up to 50 pounds, 2 pets per room - $10 per night fee for each pet.

- Apr 2014 Most Recent HotelGuides Review

"Cheap motel, and you get what you pay for. The bedsheets were badly stained, and the fridge, sofa, shower, and sink were dirty. No iron or ironing board. Saw a bug in the bathroom both mornings of my stay. On a positive note, the staff was friendly and the continental breakfast was fair. Terrible parking; the bottom of my car scraped the asphalt each time I left the motel.2016-01-16"

More >

TripAdvisor Traveler Rating:


Based on 106 reviews

Read Recent Reviews

Country Inn & Suites by Carlson Hinesville


742 General Stewart Way, Hinesville, GA 31313

1.4 miles


1.4 miles from Fort Stewart - GA

From $81
See Rates







| | |
| --- | --- |
| Check In | 15 00 |
| Check Out | 12 00 |




Rated Average Midscale, smoke-free hotel near US 84

1.5 miles northeast of downtown Hinesville

3 floors, 65 rooms and suites - elevator

Outdoor swimming pool open in summer - exercise room

Microwave and refrigerator in every room

Free hot breakfast buffet

Free Internet in room

Free parking

Map

of hotel and Fort Stewart - GA

Not pet-friendly - no pets allowed.

- Apr 2014 Most Recent HotelGuides Review

"Room was clean - employees were so kind - awesome breakfast with a lot of choices - the cook was short with us our 1st day, but later apologised and was friendly the next day - wonderful place.2011-09-01"

More >

TripAdvisor Traveler Rating:


Based on 98 reviews

Read Recent Reviews

Days Inn Hinesville


1024 East Oglethorpe Highway, Hinesville, GA 31313

1.7 miles


1.7 miles from Fort Stewart - GA

From $56
See Rates







| | |
| --- | --- |
| Check In | 1500 |
| Check Out | 1100 |




Cheap motel near US 84

2 miles northeast of downtown Hinesville

2 floors, 111 rooms and suites - no elevator

Outdoor swimming pool open in summer

Free continental breakfast

Free Internet in room

Free parking

Map

of hotel and Fort Stewart - GA

Pet-friendly hotel - $20 per night fee for each pet.

- May 2015

Quality Suites Hinesville


70 Wallace Martin Drive, Hinesville, GA 31313

1.7 miles


1.7 miles from Fort Stewart - GA

From $54
See Rates







| | |
| --- | --- |
| Check In | 15 00 |
| Check Out | 11 00 |




Rated Very Low – Not Recommended Cheap, smoke-free, all-suite hotel near US 84

1.5 miles northeast of downtown Hinesville

2 floors, 65 suites - no elevator

Heated indoor swimming pool - exercise room

Microwave and refrigerator in every suite

Free hot breakfast buffet

Free Internet in room

Free parking

Map

of hotel and Fort Stewart - GA

Not pet-friendly - no pets allowed.

- Apr 2014 Most Recent HotelGuides Review

"Nice room, but since I wanted to be on the 1st floor, I had to take a single bed instead of a double. Breakfast wasn't the best, and the pancake machine was out of order.2015-09-24"

More >

TripAdvisor Traveler Rating:


Based on 30 reviews

Read Recent Reviews

Hampton Inn Hinesville


1148 East Oglethorpe Drive, Hinesville, GA 31313

1.8 miles


1.8 miles from Fort Stewart - GA

From $90
See Rates







| | |
| --- | --- |
| Check In | 14 00 |
| Check Out | 11 00 |




Rated Very High Midscale, smoke-free hotel 1 mile southeast of Fort Stewart

3 floors, 60 rooms - elevator

Outdoor swimming pool open in summer - exercise room

Free hot breakfast buffet

Free Internet in room

Free parking

Map

of hotel and Fort Stewart - GA

Not pet-friendly - no pets allowed.

- Apr 2014 Most Recent HotelGuides Review

"Clean hotel, and the bed was comfortable. Good experience.2015-09-16"

TripAdvisor Traveler Rating:


Based on 219 reviews

Read Recent Reviews

Baymont Inn & Suites Hinesville


773 Veterans Parkway, Hinesville, GA 31313

1.8 miles


1.8 miles from Fort Stewart - GA

From $54
See Rates







| | |
| --- | --- |
| Check In | 1400 |
| Check Out | 1100 |




Rated Average Midscale hotel

4 miles from Fort Stewart

2 floors, 52 rooms and suites - elevator

Outdoor swimming pool open in summer

Microwave and refrigerator in every room

Free continental breakfast

Free Internet in room

Free parking

Map

of hotel and Fort Stewart - GA

Pet-friendly hotel - allows pets up to 50 pounds, 2 pets per room - $10 per night fee for each pet.

- May 2014 Most Recent HotelGuides Review

"Clean and modern - great housekeeping.2010-10-01"

More >

TripAdvisor Traveler Rating:


Based on 80 reviews

Read Recent Reviews

Holiday Inn Express Hinesville


1388 Oglethorpe Highway, 84 East, Hinesville, GA 31313

2 miles


2 miles from Fort Stewart - GA

From $89
See Rates







| | |
| --- | --- |
| Check In | 15 00 |
| Check Out | 11 00 |




Rated Very High Midscale, smoke-free hotel near US 84

2 miles northeast of downtown Hinesville

3 floors, 86 rooms and suites - elevator

Heated indoor swimming pool - exercise room

Microwave and refrigerator in every room

Free hot breakfast buffet

Free Internet in room

Free parking

Map

of hotel and Fort Stewart - GA

Not pet-friendly - no pets allowed.

- Apr 2014 Most Recent HotelGuides Review

"Good value - upscale appearance - everything was clean - great whirlpool.2010-12-01"

More >

TripAdvisor Traveler Rating:


Based on 94 reviews

Read Recent Reviews

La Quinta Inn & Suites Hinesville


1740 East Oglethorpe Highway, Hinesville, GA 31313

3 miles


3 miles from Fort Stewart - GA

From $92
See Rates







| | |
| --- | --- |
| Check In | 15 00 |
| Check Out | 12 00 |




Rated Very High Midscale, smoke-free hotel near US 84

2.5 miles northeast of downtown Hinesville

3 floors, 80 rooms and suites - elevator

Heated indoor swimming pool - exercise room

Microwave and refrigerator in every room

Free hot breakfast buffet

Free Internet in room

Free parking

Map

of hotel and Fort Stewart - GA

Pet-friendly hotel - allows up to 2 pets per room - no pet fee.

- Sep 2014 Most Recent HotelGuides Review

"Great rates for a suite.2011-07-01"

More >

TripAdvisor Traveler Rating:


Based on 261 reviews

Read Recent Reviews

Fairfield Inn & Suites by Marriott Hinesville


1494 East Oglethorpe, Hinesville, GA 31313

3 miles


3 miles from Fort Stewart - GA

From $101
See Rates







| | |
| --- | --- |
| Check In | 1500 |
| Check Out | 1200 |




Rated High Midscale, smoke-free hotel near US 84

2 miles northeast of downtown Hinesville

3 floors, 81 rooms and suites - elevator

Outdoor swimming pool open in summer - exercise room

Microwave and refrigerator in every room

Free hot breakfast buffet

Free Internet in room

Free parking

Map

of hotel and Fort Stewart - GA

Not pet-friendly - no pets allowed.

- Apr 2014 Most Recent HotelGuides Review

"Good location near Fort Stewart. The hotel clerks were friendly and engaging.2016-01-03"

More >

TripAdvisor Traveler Rating:


Based on 396 reviews

Read Recent Reviews

Hampton Inn Richmond Hill


4679 US 17, I-95, Exit 87, Richmond Hill, GA 31324

17 miles


17 miles from Fort Stewart - GA

From $137
See Rates







| | |
| --- | --- |
| Check In | 15 00 |
| Check Out | 11 00 |




Rated High Midscale, highway hotel near Fort Stewart

3 floors, 64 rooms and suites - elevator

Outdoor swimming pool open in summer - exercise room

Free hot breakfast buffet

Free Internet in room

Free parking

Map

of hotel and Fort Stewart - GA

Not pet-friendly - no pets allowed.

- May 2014 Most Recent HotelGuides Review

"Good location - breakfast area was noisy.2011-05-01"

More >

TripAdvisor Traveler Rating:


Based on 279 reviews

Read Recent Reviews

Best Western Plus Richmond Hill Inn


4564 Highway 17, I-95, Exit 87, Richmond Hill, GA 31324

17 miles


17 miles from Fort Stewart - GA

From $79
See Rates







| | |
| --- | --- |
| Check In | 1500 |
| Check Out | 1200 |




Rated High Midscale, interstate hotel near Fort Stewart

3 floors; 48 rooms, 2 suites - elevator

Heated indoor swimming pool - exercise room

Microwave and refrigerator in every room

Free hot breakfast buffet

Free Internet in room

Free parking

Map

of hotel and Fort Stewart - GA

Pet-friendly hotel - allows up to 2 pets per room - $20 per night pet fee.

- May 2014 Most Recent HotelGuides Review

"The room was very clean, and service was excellent. Enjoy your stay at this hotel.2016-01-12"

More >

TripAdvisor Traveler Rating:


Based on 1075 reviews

Read Recent Reviews

Holiday Inn Express Richmond Hill


4601 Highway 17, I-95, Exit 87, Richmond Hill, GA 31324

17 miles


17 miles from Fort Stewart - GA

From $96
See Rates







| | |
| --- | --- |
| Check In | 1500 |
| Check Out | 1200 |




Rated High Midscale, smoke-free hotel near Fort Stewart

3 floors, 65 rooms and suites - elevator

Outdoor swimming pool open in summer - exercise room

Microwave and refrigerator in every room

Free hot breakfast buffet

Free Internet in room

Free parking

Map

of hotel and Fort Stewart - GA

Not pet-friendly - no pets allowed.

- May 2014 Most Recent HotelGuides Review

"Conveniently located. Clean hotel. Heater was quiet. Staff was friendly and efficient.2015-03-02"

More >

TripAdvisor Traveler Rating:


Based on 119 reviews

Read Recent Reviews

Super 8 Hotel Richmond Hill


4494 US 17, Richmond Hill, GA 31324

17 miles


17 miles from Fort Stewart - GA

From $48
See Rates







| | |
| --- | --- |
| Check In | 1500 |
| Check Out | 1100 |




Rated Average Cheap motel near I-95 at GA 25, US 17

2 floors, 72 rooms - no elevator

Outdoor swimming pool open in summer

Microwave and refrigerator in every room

Free continental breakfast

Free Internet in room

Free parking

Map

of hotel and Fort Stewart - GA

Not pet-friendly - no pets allowed.

- Feb 2015

TripAdvisor Traveler Rating:


Based on 65 reviews

Read Recent Reviews

Scottish Inn Richmond Hill


3888 US 17, I-95, Exit 87, Richmond Hill, GA 31324

17 miles


17 miles from Fort Stewart - GA

From $40
See Rates







| | |
| --- | --- |
| Check In | 1500 |
| Check Out | 1100 |




Rated Average Cheap, highway motel near Fort Stewart

Single-story, 39 rooms

No swimming pool

Microwave and refrigerator in every room

Free hot breakfast buffet

Free Internet in room

Free parking

Map

of hotel and Fort Stewart - GA

Not pet-friendly - no pets allowed.

- May 2014 Most Recent HotelGuides Review

"Low rates - room was clean - staff was friendly - not much selection at breakfast - great place to stay.2011-02-01"

More >

TripAdvisor Traveler Rating:


Based on 58 reviews

Read Recent Reviews

Quality Inn Richmond Hill


4300 Coastal Highway US 17 South, Exit 87, Richmond Hill, GA 31324

17 miles


17 miles from Fort Stewart - GA

From $49
See Rates







| | |
| --- | --- |
| Check In | 15 00 |
| Check Out | 11 00 |




Rated Very Low – Not Recommended Midscale motel near Fort Stewart

2 floors, 136 rooms - no elevator

Outdoor swimming pool open in summer

Exercise room

Microwave and refrigerator in every room

Free hot breakfast buffet

Free Internet in room

Free parking

Map

of hotel and Fort Stewart - GA

Pet-friendly motel - $10 per night fee for each pet.

- Feb 2014

TripAdvisor Traveler Rating:


Based on 12 reviews

Read Recent Reviews

Econo Lodge Richmond Hill


4701 US 17, I-95, Exit 87, Richmond Hill, GA 31324

17 miles


17 miles from Fort Stewart - GA

From $59
See Rates







| | |
| --- | --- |
| Check In | 15 00 |
| Check Out | 11 00 |




Rated Average Cheap, interstate motel near Fort Stewart

2 floors, 48 rooms - no elevator - AAA 2 Diamonds

No swimming pool

Microwave and refrigerator in every room

Free continental breakfast

Free Internet in room

Free parking

Map

of hotel and Fort Stewart - GA

Pet-friendly motel - allows pets up to 40 pounds, 2 pets per room - depending on size, $10-20 per night fee for each pet.

- Jul 2015 Most Recent HotelGuides Review

"Room was clean and quiet - fast service - liked the full breakfast - wonderful stay.2008-09-01"

More >

TripAdvisor Traveler Rating:


Based on 73 reviews

Read Recent Reviews

Days Inn Richmond Hill


3926 US 17, I-95, Exit 87, Richmond Hill, GA 31324

17 miles


17 miles from Fort Stewart - GA

From $47
See Rates







| | |
| --- | --- |
| Check In | 1500 |
| Check Out | 1100 |




Rated Average Cheap, interstate motel off of I-95 at US 17, Exit 87

Near Fort Stewart

2 floors, 112 rooms - no elevator

Outdoor swimming pool open in summer

Microwave and refrigerator in every room

Free continental breakfast

Free Internet in room

Free parking - truck parking

Map

of hotel and Fort Stewart - GA

Pet-friendly motel - $10 per night fee for each pet.

- Nov 2015 Most Recent HotelGuides Review

"Good location - room was clean - nice employees - great stay.2009-06-01"

More >

TripAdvisor Traveler Rating:


Based on 189 reviews

Read Recent Reviews

Travelodge Richmond Hill


4120 Highway 17, I-95, Exit 87, Richmond Hill, GA 31324

18 miles


18 miles from Fort Stewart - GA

From $60
See Rates







| | |
| --- | --- |
| Check In | 1400 |
| Check Out | 1100 |




Rated Low – Not Recommended Cheap, interstate motel near Fort Stewart

2 floors, 69 rooms - no elevator

Outdoor swimming pool open in summer

Microwave and refrigerator in every room

Free continental breakfast

Free Internet in room

Free parking - truck parking

Map

of hotel and Fort Stewart - GA

Pet-friendly motel - $10 per night fee for each pet.

- Nov 2015 Most Recent HotelGuides Review

"Our motel room was dirty and had bugs. It was dirt-cheap, but you get what you pay for. I won't be returning.2015-12-26"

TripAdvisor Traveler Rating:


Based on 284 reviews

Read Recent Reviews

Econo Lodge Savannah


3 Gateway Blvd South, I-95, Exit 94, Savannah, GA 31419

22 miles


22 miles from Fort Stewart - GA

From $48
See Rates







| | |
| --- | --- |
| Check In | 15 00 |
| Check Out | 11 00 |




Rated Very Low – Not Recommended Cheap, interstate, southwest Savannah motel

2 floors, 160 rooms - no elevator - AAA 2 Diamonds

Outdoor swimming pool - exercise room

Microwave and refrigerator in every room

Free continental breakfast

Free Internet in room

Free parking

Map

of hotel and Fort Stewart - GA

Pet-friendly motel - $10 per night fee for each pet.

- Jul 2015 Most Recent HotelGuides Review

"Good value - room had a coffee maker - good beds - TV was blurry - electrical switchplate on wall was missing - most excellent shower - bathroom fan didn't work, and toilet seat was too small - I'd stay again.2007-12-01"

TripAdvisor Traveler Rating:


Based on 136 reviews

Read Recent Reviews

Rodeway Inn Southwest Savannah


15 Fort Argyle Road, Savannah, GA 31419

22 miles


22 miles from Fort Stewart - GA

From $55
See Rates







| | |
| --- | --- |
| Check In | 14 00 |
| Check Out | 11 00 |




Rated Very Low – Not Recommended Cheap, smoke-free, interstate motel near I-95, Exit 94

15 miles southwest of downtown Savannah

2 floors, 55 rooms - no elevator

No swimming pool

Free continental breakfast

Free Internet in room

Free parking

Map

of hotel and Fort Stewart - GA

Pet-friendly motel - allows up to 2 pets per room - $5 per night fee for each pet.

- Dec 2013

TripAdvisor Traveler Rating:


Based on 13 reviews

Read Recent Reviews

La Quinta Inn I-95 Savannah


6 Gateway Blvd South, I-95, Exit 94, Savannah, GA 31419

22 miles


22 miles from Fort Stewart - GA

From $85
See Rates







| | |
| --- | --- |
| Check In | 15 00 |
| Check Out | 12 00 |




Rated Average Midscale, interstate, southwest Savannah motel

Near I-95, Exit 94

2 floors, 119 rooms - no elevator

Outdoor swimming pool open in summer

Free continental breakfast

Free Internet in room

Free parking

Map

of hotel and Fort Stewart - GA

Pet-friendly motel - allows up to 2 pets per room - no pet fee.

- Dec 2013 Most Recent HotelGuides Review

"The motel room was comfortable, but needed a deep cleaning. The check-in clerk was great. Ask for a room near the office; it's quieter and safer.2015-11-06"

More >

TripAdvisor Traveler Rating:


Based on 619 reviews

Read Recent Reviews

Comfort Suites Gateway Savannah


596 Gateway Blvd, I-95, Exit 94, Savannah, GA 31419

22 miles


22 miles from Fort Stewart - GA

From $152
See Rates







| | |
| --- | --- |
| Check In | 15 00 |
| Check Out | 11 00 |




Rated High Midscale, smoke-free, all-suite, interstate hotel

Located in southwest Savannah

4 floors, 90 studio suites

Heated indoor swimming pool - exercise room

Microwave and refrigerator in every studio

Free hot breakfast buffet

Free Internet in room

Free parking

Map

of hotel and Fort Stewart - GA

Not pet-friendly - no pets allowed.

- Mar 2015

Warning: This hotel overbooked and did not honor a confirmed reservation. - Mar 2015

Most Recent HotelGuides Review

"Beautiful atmosphere - I was so impressed with the friendly service - I was extremely happy.2010-08-01"

More >

TripAdvisor Traveler Rating:


Based on 259 reviews

Read Recent Reviews

Best Western Gateway Inn Savannah


1 Gateway Blvd, Savannah, GA 31419

22 miles


22 miles from Fort Stewart - GA

From $72
See Rates







| | |
| --- | --- |
| Check In | 1500 |
| Check Out | 1100 |




Rated Average Midscale, interstate, southwest Savannah motel

Near I-95, Exit 94

2 floors, 122 rooms - no elevator - AAA 2 Diamonds

Outdoor swimming pool

Free continental breakfast

Free Internet in room

Free parking

Map

of hotel and Fort Stewart - GA

Pet-friendly motel - allows dogs and cats only, 3 pets per room - $20 per stay pet fee.

- Dec 2013 Most Recent HotelGuides Review

"Clean motel room with good bedding and nice towels. The Internet worked well, and the TV had HBO. Fast check-in and checkout, and the employees were courteous and helpful. The Keurig coffee machine in the office was a nice touch. Lots of hot and cold selections at breakfast. We were happy with our choice.2016-02-03"

More >

TripAdvisor Traveler Rating:


Based on 468 reviews

Read Recent Reviews

Holiday Inn Gateway Savannah


11 Gateway Blvd East, Savannah, GA 31419

22 miles


22 miles from Fort Stewart - GA

From $137
See Rates







| | |
| --- | --- |
| Check In | 16 00 |
| Check Out | 11 00 |




Rated High Midscale, smoke-free, interstate, southwest Savannah hotel

Also near Savannah Festival Outlet Center

4 floors, 101 rooms and suites - AAA 3 Diamonds

Outdoor swimming pool - exercise room

Restaurant - lounge - room service

Restaurant open for breakfast and dinner only

Microwave and refrigerator in every room

Free Internet in room

Free parking

Map

of hotel and Fort Stewart - GA

Not pet-friendly - no pets allowed.

- Feb 2015 Most Recent HotelGuides Review

"Large room - enjoyed the hot tub, but the pool was too small.2010-05-01"

More >

TripAdvisor Traveler Rating:


Based on 34 reviews

Read Recent Reviews

SpringHill Suites by Marriott I-95 Savannah


4 Gateway Blvd East, I-95, Exit 94, Savannah, GA 31419

22 miles


22 miles from Fort Stewart - GA

From $169
See Rates







| | |
| --- | --- |
| Check In | 1500 |
| Check Out | 1200 |




Rated High Upper-midscale, smoke-free, all-suite, interstate hotel

16 miles southwest of downtown Savannah

3 floors, 86 studio suites - elevator

Indoor swimming pool - exercise room

Microwave and refrigerator in every studio

Free hot breakfast buffet

Free Internet in room

Free parking

Map

of hotel and Fort Stewart - GA

Not pet-friendly - no pets allowed.

- Dec 2013 Most Recent HotelGuides Review

"Good hotel.2010-11-01"

More >

TripAdvisor Traveler Rating:


Based on 250 reviews

Read Recent Reviews

Days Inn & Suites Gateway Savannah


6 Gateway Blvd East, I-95, Exit 94, Savannah, GA 31419

22 miles


22 miles from Fort Stewart - GA

From $90
See Rates







| | |
| --- | --- |
| Check In | 1500 |
| Check Out | 1100 |




Rated Low – Not Recommended Cheap, interstate, southwest Savannah motel

2 floors, 102 rooms and suites - elevator

Heated indoor swimming pool - exercise room

Microwave and refrigerator in every room

Free continental breakfast

Free Internet in room

Free parking - truck parking

Map

of hotel and Fort Stewart - GA

Pet-friendly motel - allows pets up to 50 pounds, 2 pets per room - $10 per night fee for each pet.

- Nov 2015 Most Recent HotelGuides Review

"We had to change rooms, but were moved to the room next door. The motel's whirlpool was out of service.2015-03-04"

More >

TripAdvisor Traveler Rating:


Based on 401 reviews

Read Recent Reviews

Baymont Inn & Suites South Savannah


393 Canebrake Road, Savannah, GA 31419

22 miles


22 miles from Fort Stewart - GA

From $126
See Rates







| | |
| --- | --- |
| Check In | 1500 |
| Check Out | 1100 |




Rated High Midscale, smoke-free, interstate hotel

In southwest Savannah near I-95, Exit 94l

3 floors, 70 rooms and suites - elevator

Outdoor swimming pool - exercise room

Microwave and refrigerator in every room

Fee continental breakfast

Free Internet in room

Free parking - truck parking

Map

of hotel and Fort Stewart - GA

Pet-friendly hotel - allows pets up to 50 pounds in 4 pet rooms - $20 per night fee for each pet.

- Nov 2015 Most Recent HotelGuides Review

"Nice, clean room and good customer service. Highly recommend this hotel.2015-09-23"

More >

TripAdvisor Traveler Rating:


Based on 614 reviews

Read Recent Reviews

Super 8 Hotel Savannah


387 Canebrake Road, I-95, Exit 94, Savannah, GA 31419

22 miles


22 miles from Fort Stewart - GA

From $72
See Rates







| | |
| --- | --- |
| Check In | 1500 |
| Check Out | 1100 |




Rated Average Cheap, interstate, southwest Savannah hotel

15 miles southwest of downtown Savannah

3 floors, 63 rooms - elevator

No swimming pool

Exercise room

Microwave and refrigerator in every room

Free continental breakfast

Free Internet in room

Free parking

Map

of hotel and Fort Stewart - GA

Pet-friendly hotel - $10 per night fee for each pet.

- Dec 2013 Most Recent HotelGuides Review

"The hotel clerk was rude. I wouldn't return.2015-06-15"

More >

TripAdvisor Traveler Rating:


Based on 996 reviews

Read Recent Reviews
Map of Hotels near
Fort Stewart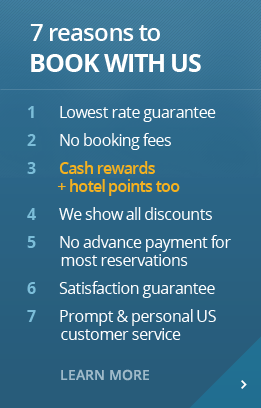 Hotel Tips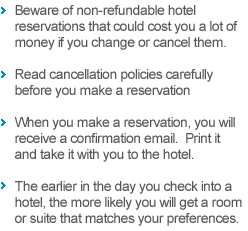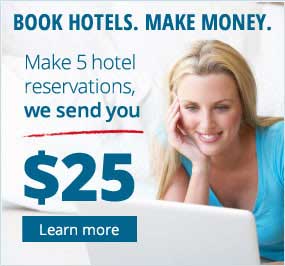 HotelGuides.com
Hotels near
Nearby Attractions



Hotels near Savannah Festival Outlet Center
22 miles NE


Hotels near Armstrong Atlantic State University
28 miles east


Hotels near Hotels near Hunter Army Airfield
29 miles east


Hotels near Savannah Airport - SAV
30 miles NE