Map of West Palm Beach Hotels
Click any colored area to see hotels within that area.
West Palm Beach Hotels, Motels, and Reviews – By Area
Best Value Hotels in West Palm Beach
Best value hotels are listed first. These are good hotels that cost less than other good hotels. Based on guest reviews and nightly room rates.
Rodeway Inn West Palm Beach


1505 Belvedere Road, West Palm Beach, FL 33406




From $99
See Rates

Rated Average Cheap motel 1 mile east of Palm Beach Airport

3 floors, 135 rooms - elevator

Free shuttle to Palm Beach Airport and CityPlace

Outdoor swimming pool open all year

Free continental breakfast

Free Internet in room

Free parking - truck parking

Park and fly not allowed

Pet-friendly motel - allows pets up to 50 pounds, 1 pet per room - $20 per night pet fee.

- Feb 2017 Most Recent HotelGuides Review

"Few restaurants in the area - interior was nice - free Internet access was a plus - front desk clerks were sweet and helpful - nice continental breakfast.2009-04-01"

More >

TripAdvisor Traveler Rating:


Based on 213 reviews

Read Recent Reviews

Red Roof Plus Hotel West Palm Beach


2421 Metrocentre Blvd East, West Palm Beach, FL 33407




From $122
See Rates

Rated Average Cheap, smoke-free motel near Rapids Water Park

3 floors, 129 rooms - elevator

AAA 2 Diamonds

Heated outdoor swimming pool

Free Internet in room

Free parking

Pet-friendly motel - allows pets up to 50 pounds, 1 pet per room - no pet fee.

- Feb 2016 Most Recent HotelGuides Review

"OK for the price. An older but comfortable motel, and renovations were underway. The room was clean, and the bed was fairly comfortable. The fridge wasn't cold enough. There was a Cracker Barrel next door. Unfortunately, the front desk clerks were arrogant and unhelpful.2016-11-13"

More >

TripAdvisor Traveler Rating:


Based on 203 reviews

Read Recent Reviews

Courtyard by Marriott Hotel Airport West Palm Beach


1800 Centrepark Drive East, West Palm Beach, FL 33401




From $136
See Rates

Rated High Upper-midscale, smoke-free hotel

2 miles northeast of Palm Beach Airport

4 floors, 103 rooms and suites

Free shuttle to Palm Beach Airport

Outdoor swimming pool open in summer - exercise room

Restaurant - lounge

Restaurant open for breakfast and dinner only

Free Internet in room

Free parking

Park and fly costs $5 per night

Not pet-friendly - no pets allowed.

- Mar 2015 Most Recent HotelGuides Review

"I had an excellent stay at this hotel. Don't think twice; just stay here.2016-01-22"

More >

TripAdvisor Traveler Rating:


Based on 197 reviews

Read Recent Reviews

Extended Stay Deluxe Hotel West Palm Beach


700 Northpoint Parkway, West Palm Beach, FL 33407




From $140
See Rates

Rated High Budget, smoke-free, all-suite, extended-stay hotel

7 miles north of Palm Beach Airport

Near Rapids Water Park

3 floors, 73 suites - elevator

Outdoor swimming pool open in summer - exercise room

Kitchen in every suite

Free continental breakfast

Free Internet in room

Free parking

Pet-friendly hotel - allows up to 2 pets per room - $25 per night fee for each pet - $150 maximum per stay fee for each pet.

- Jul 2015

Warning: This hotel overbooked and did not honor a confirmed reservation. - Mar 2016

TripAdvisor Traveler Rating:


Based on 27 reviews

Read Recent Reviews

La Quinta Inn West Palm Beach


5981 Okeechobee Blvd, West Palm Beach, FL 33417




From $145
See Rates

Rated Average Midscale hotel

5 miles northeast of Cruzan Amphitheatre

4 floors, 114 rooms

Outdoor swimming pool

Free continental breakfast

Free Internet in room

Free parking - truck parking

Pet-friendly hotel - allows pets up to 25 pounds - no pet fee.

- Aug 2016 Most Recent HotelGuides Review

"The hotel was in a seedy part of town; there was a strip club across the street. Check-in was ridiculous; the front desk clerks were friendly, but the only rooms available were handicap-accessible or by the busy highway. I finally got a semi-decent room. Breakfast was awful. Don't stay here.2017-01-24"

More >

TripAdvisor Traveler Rating:


Based on 414 reviews

Read Recent Reviews

Residence Inn by Marriott Northwest West Palm Beach


2461 Metrocentre Blvd East, West Palm Beach, FL 33407




From $159
See Rates

Rated High Upscale, smoke-free, all-suite, extended-stay hotel

Near Rapids Water Park

3 floors, 78 suites - elevator - AAA 3 Diamonds

Outdoor swimming pool - exercise room

Kitchen in every suite

Free hot breakfast buffet

Free Internet in room

Free parking

Pet-friendly hotel - $100 per stay pet fee.

- Aug 2016 Most Recent HotelGuides Review

"Good rates. We enjoyed the spacious room, and the kitchen was well-equipped. The hotel was a gem in the rough.2015-04-22"

More >

TripAdvisor Traveler Rating:


Based on 141 reviews

Read Recent Reviews

La Quinta Inn & Suites West Palm Beach


1910 Palm Beach Lakes Blvd, West Palm Beach, FL 33409




From $159
See Rates

Rated Average Midscale hotel near Palm Beach Lakes

6 floors, 103 rooms and suites - AAA 2 Diamonds

Outdoor swimming pool

Free continental breakfast

Free Internet in room

Free parking

Pet-friendly hotel - allows pets up to 70 pounds, 2 pets per room - no pet fee.

- Aug 2016 Most Recent HotelGuides Review

"Not a luxury hotel, but it served its purpose. The rates were reasonable. OK for a no-frills place.2016-08-27"

More >

TripAdvisor Traveler Rating:


Based on 326 reviews

Read Recent Reviews

Best Western Palm Beach Lakes Inn West Palm Beach


1800 Palm Beach Lakes Blvd, West Palm Beach, FL 33401




From $162
See Rates

Rated Average Midscale hotel near I-95, Exit 71

2 floors; 120 rooms, 3 suites - no elevator - AAA 2 Diamonds

Heated outdoor swimming pool open in summer

Microwave and refrigerator in every room

Free continental breakfast

Free Internet in room

Free parking

Pet-friendly hotel - allows dogs only, 2 dogs per room - $15 per night fee for each dog.

- Dec 2014 Most Recent HotelGuides Review

"Close to downtown. The hotel pool was unsightly; all the filter returns were plugged with hair and debris.2016-07-25"

More >

TripAdvisor Traveler Rating:


Based on 904 reviews

Read Recent Reviews

Holiday Inn Express Hotel & Suites West Palm Beach


2485 Metrocentre Blvd, West Palm Beach, FL 33407




From $169
See Rates

Rated High Midscale, smoke-free hotel near Rapids Water Park

3 floors, 70 rooms and suites - elevator

Outdoor swimming pool open in summer - exercise room

Microwave and refrigerator in every room

Free hot breakfast buffet

Free Internet in room

Free parking

Not pet-friendly - no pets allowed.

- Jul 2016 Most Recent HotelGuides Review

"Room was clean and odor-free - some paint in the bathroom was peeling - nice front desk clerk - breakfast was awesome - great stay.2010-10-01"

More >

TripAdvisor Traveler Rating:


Based on 128 reviews

Read Recent Reviews

Homewood Suites by Hilton West Palm Beach


2455 Metrocentre Blvd, West Palm Beach, FL 33407




From $198
See Rates

Rated High Upscale, all-suite, extended-stay hotel

Near Rapids Water Park

5 floors, 114 suites

Heated outdoor swimming pool - exercise room

Kitchen in every suite

Free hot breakfast buffet

Free Internet in room

Free parking - truck parking

Pet-friendly hotel - allows dogs only - $100 per stay pet fee.

- Jan 2016 Most Recent HotelGuides Review

"Great hotel experience and money well spent. A very pleasant place to stay.2015-09-14"

TripAdvisor Traveler Rating:


Based on 560 reviews

Read Recent Reviews

Courtyard by Marriott Hotel West Palm Beach


600 Northpoint Parkway, West Palm Beach, FL 33407




From $220
See Rates

Rated Average Upper-midscale, smoke-free hotel near Rapids Water Park

15-minute drive from beach

3 floors; 138 rooms, 11 suites - elevator

Outdoor swimming pool - exercise room

Restaurant - lounge

Restaurant open for breakfast and dinner only

Free Internet in room

Free parking

Not pet-friendly - no pets allowed.

- Jul 2016 Most Recent HotelGuides Review

"Nice experience. The hotel was tidy and comfortable. Breakfast wasn't free. I suggest booking here.2016-07-10"

More >

TripAdvisor Traveler Rating:


Based on 215 reviews

Read Recent Reviews

Hampton Inn Turnpike West Palm Beach


2025 Vista Parkway, West Palm Beach, FL 33411




From $239
See Rates

Rated Very High Midscale hotel 4.5 miles northeast of Cruzan Amphitheatre

Near FL Turnpike and 5 miles from Fairgrounds

4 floors, 110 rooms

Heated outdoor swimming pool - exercise room

Free hot breakfast buffet

Free Internet in room

Free parking

Not pet-friendly - no pets allowed.

- Jul 2016 Most Recent HotelGuides Review

"My hotel stay went well. The thermostat in my room didn't work, but it was taken care of promptly.2016-06-20"

More >

TripAdvisor Traveler Rating:


Based on 491 reviews

Read Recent Reviews

Hampton Inn Airport West Palm Beach


1601 Worthington Road, West Palm Beach, FL 33409




From $256
See Rates

Rated Very High Midscale, smoke-free hotel

2 miles northeast of Palm Beach Airport

4 floors, 105 rooms and suites

Free shuttle to Palm Beach Airport

Outdoor swimming pool open in summer - exercise room

Free hot breakfast buffet

Free Internet in room

Free parking

Park and fly costs $10 per night

Not pet-friendly - no pets allowed.

- Jul 2016 Most Recent HotelGuides Review

"The hotel room was as comfortable as if I were at home. Stay here; you won't be disappointed.2016-07-26"

More >

TripAdvisor Traveler Rating:


Based on 552 reviews

Read Recent Reviews

SpringHill Suites by Marriott I-95 West Palm Beach


2437 Metrocentre Blvd, I-95, Exit 74, West Palm Beach, FL 33407




From $270
See Rates

Rated Very High Midscale, smoke-free, all-suite hotel

Near Rapids Water Park - 8 miles north of Palm Beach Airport

5 floors, 130 studio suites

Outdoor swimming pool - exercise room

Microwave and refrigerator in every suite

Free hot breakfast buffet

Free Internet in room

Free parking - truck parking

Not pet-friendly - no pets allowed.

- Sep 2016 Most Recent HotelGuides Review

"We were pleasantly surprised by the room rate and how nice the hotel room was. Good place to stay and relax.2016-07-06"

TripAdvisor Traveler Rating:


Based on 343 reviews

Read Recent Reviews

Hilton Garden Inn West Palm Beach


1611 Worthington Road, West Palm Beach, FL 33409




From $275
See Rates

Rated Very High Upper-midscale, smoke-free hotel

2 miles northeast of Palm Beach Airport

4 floors; 68 rooms, 32 1-bedroom suites

Free shuttle to Palm Beach Airport

Free shuttle to other attractions within 3-mile radius

Outdoor swimming pool open all year - exercise room

Restaurant - lounge - room service

Restaurant open for breakfast and dinner only

Microwave and refrigerator in every room

Free Internet in room

Free parking

Park and fly not allowed

Not pet-friendly - no pets allowed.

- Oct 2015 Most Recent HotelGuides Review

"We were impressed by how pretty and clean the hotel was. The service was good. 100% recommended.2016-03-01"

More >

TripAdvisor Traveler Rating:


Based on 501 reviews

Read Recent Reviews

Hilton Hotel Airport West Palm Beach


150 Australian Avenue, West Palm Beach, FL 33406




From $278
See Rates

Rated High Upscale, smoke-free, full-service hotel

2 miles southeast of Palm Beach Airport

10 floors, 245 rooms and suites - AAA 3 Diamonds

Free shuttle to Palm Beach Airport

Heated outdoor swimming pool open all year - exercise room

Restaurant - lounge - room service

Free Internet in room

Free parking

Park and fly not allowed

Not pet-friendly - no pets allowed.

- Jan 2016 Most Recent HotelGuides Review

"Large, clean room - bed and bedding were comfortable - great hotel.2010-08-01"

TripAdvisor Traveler Rating:


Based on 967 reviews

Read Recent Reviews

Holiday Inn Airport West Palm Beach


1301 Belvedere Road, West Palm Beach, FL 33405




From $279
See Rates

Rated High Upper-midscale, smoke-free, full-service, conference hotel

3 miles east of Palm Beach Airport

11 floors, 199 rooms and suites

Free shuttle to Palm Beach Airport

Free shuttle to other attractions within 2-mile radius

Outdoor swimming pool open in summer - exercise room

Restaurant - lounge - room service

Free Internet in room

Free parking

Park and fly costs $7 per night

Not pet-friendly - no pets allowed.

- Jul 2016 Most Recent HotelGuides Review

"The hotel room was spacious and quiet. Nice, open lobby and friendly staff.2015-06-09"

More >

TripAdvisor Traveler Rating:


Based on 558 reviews

Read Recent Reviews

DoubleTree by Hilton Hotel West Palm Beach


1808 South Australian Avenue, West Palm Beach, FL 33409




From $289
See Rates

Rated High Upscale, smoke-free, full-service hotel

2 miles northeast of Palm Beach Airport

6 floors, 170 rooms and suites

Free shuttle to Palm Beach Airport

Outdoor swimming pool open in summer - exercise room

Restaurant - lounge - room service

Free Internet in room

Free parking

Free park and fly up to 7 nights only

Not pet-friendly - no pets allowed.

- May 2015 Most Recent HotelGuides Review

"The hotel was fine for the price. The AC made random noises and looked like it had been "fixed" with a tissue. The lobby reeked of smoke, even though it's a smoke-free hotel.2015-11-02"

More >

TripAdvisor Traveler Rating:


Based on 899 reviews

Read Recent Reviews

Embassy Suites West Palm Beach


1601 Belvedere Road, West Palm Beach, FL 33406




From $294
See Rates

Rated High Upscale, smoke-free, full-service hotel

1 mile east of Palm Beach Airport

15 floors, 220 suites - AAA 3 Diamonds

Free shuttle to Palm Beach Airport

Free shuttle to other attractions within 3-mile radius

Heated outdoor swimming pool open all year - exercise room

Restaurant - lounge - room service

Microwave and refrigerator in every suite

Free hot breakfast buffet

Free Internet in room

Free parking

Free park and fly up to 7 nights only

Not pet-friendly - no pets allowed.

- Sep 2015 Most Recent HotelGuides Review

"Close to the airport - suite was comfortable and clean - it took me a while to figure out how to operate the thermostat and TV remote control - I'd stay again in a heartbeat.2010-01-01"

TripAdvisor Traveler Rating:


Based on 1039 reviews

Read Recent Reviews

Hyatt Place Hotel West Palm Beach


295 Lakeview Avenue, West Palm Beach, FL 33401




From $299
See Rates

Rated High Upper-midscale, smoke-free, downtown hotel

1.5 miles from beach

5 floors, 165 rooms

No swimming pool

Exercise room

24-hour self-serve restaurant - lounge

Free hot breakfast buffet

Free Internet in room

Parking costs $20 per night

Pet-friendly hotel - allows dogs only up to 75 pounds, 2 dogs per room - $175 pet fee if staying 7 nights or more - $75 pet fee if staying fewer than 7 nights.

- Jul 2016 Most Recent HotelGuides Review

"Hotel was close to CityPlace, great restaurants, and lots of activities. Staff was kind to my pets and me. I'll stay again.2015-03-26"

TripAdvisor Traveler Rating:


Based on 742 reviews

Read Recent Reviews

Marriott Hotel West Palm Beach


1001 Okeechobee Blvd, West Palm Beach, FL 33401




From $308
See Rates

Rated High Upscale, smoke-free, full-service, downtown hotel

3 miles from Palm Beach Airport

10 floors, 352 rooms and suites

Free shuttle to Palm Beach Airport

Heated outdoor swimming pool open all year - exercise room

Restaurant - lounge - room service

Free Internet in room

Parking costs $12 per night

Park and fly not allowed

Not pet-friendly - no pets allowed.

- Aug 2016 Most Recent HotelGuides Review

"Due to divided highway in front of hotel, I had to turn right, heading away from town - room was clean and comfortable.2010-01-01"

TripAdvisor Traveler Rating:


Based on 633 reviews

Read Recent Reviews

Hawthorn Suites by Wyndham West Palm Beach


301 Lamberton Drive, West Palm Beach, FL 33401




From $315
See Rates

Rated Very High Midscale, smoke-free, all-suite, extended-stay hotel

Near Palm Beach Airport

6 floors, 112 studio to 2-bedroom suites

Shuttle to Palm Beach Airport costs $20 per stay

Heated outdoor swimming pool - exercise room

Kitchen in every suite

Free hot breakfast buffet

Free Internet in room

Free parking

Not pet-friendly - no pets allowed.

- Jan 2017 Most Recent HotelGuides Review

"Nice hotel. The staff was friendly, pleasant, and courteous. I'd stay here again.2017-02-03"

More >

TripAdvisor Traveler Rating:


Based on 1190 reviews

Read Recent Reviews

Hilton Hotel West Palm Beach


600 Okeechobee Blvd, West Palm Beach, FL 33401




From $319
See Rates

Rated Very High Upscale, smoke-free, full-service, downtown hotel

Connected to Palm Beach Convention Center

400 rooms and suites

Outdoor swimming pool - exercise room

Restaurant - lounge - room service

Valet parking only - $22 per night

Not pet-friendly - no pets allowed.

- Apr 2016

TripAdvisor Traveler Rating:


Based on 562 reviews

Read Recent Reviews

Residence Inn by Marriott Downtown West Palm Beach


455 Hibiscus Street, West Palm Beach, FL 33401




From $399
See Rates

Rated High Upscale, smoke-free, all-suite, extended-stay hotel

Located in downtown West Palm Beach

9 floors, 152 suites

Outdoor swimming pool - exercise room

Kitchen in every suite

Free hot breakfast buffet

Free Internet in room

Parking costs $17 per night

Pet-friendly hotel - $100 per stay pet fee.

- Mar 2015 Most Recent HotelGuides Review

"Good location near shops and restaurants. Nice hotel.2015-08-29"

TripAdvisor Traveler Rating:


Based on 158 reviews

Read Recent Reviews

Days Inn Airport Northwest Palm Beach


2300 45th Street, I-95, Exit 74, West Palm Beach, FL 33407




From $65
See Rates

Rated Very Low – Not Recommended Cheap motel near Rapids Water Park

5 miles north of Palm Beach Airport

2 floors, 219 rooms - no elevator

Outdoor swimming pool open in summer

Microwave and refrigerator in every room

Free Internet in room

Free parking

Pet-friendly motel - $30 per night fee for each pet.

- Apr 2015 Most Recent HotelGuides Review

"Convenient to convention center, had attached IHOP - needed better beds - worked for me.2007-06-01"

More >

TripAdvisor Traveler Rating:


Based on 251 reviews

Read Recent Reviews

Studio 6 Extended Stay Hotel North West Palm Beach


1535 Centrepark Drive, West Palm Beach, FL 33401




From $70
See Rates

Rated Low – Not Recommended Budget, all-suite, extended-stay motel

2 miles northeast of Palm Beach Airport

2 floors, 137 suites - no elevator

No shuttle to Palm Beach Airport

No swimming pool

Kitchen in every suite

Internet access costs $5 per stay up to 7 nights

Free parking

Park and fly not allowed

Pet-friendly motel - allows pets up to 40 pounds, 2 pets per room - $10 per night pet fee - $75 maximum per stay pet fee.

- Sep 2016 Most Recent HotelGuides Review

"Nice, clean room, and it had what we needed. The hotel staff was great and very helpful. No ice machine.2016-07-21"

TripAdvisor Traveler Rating:


Based on 47 reviews

Read Recent Reviews

Ramada Hotel Airport West Palm Beach


1901 Palm Beach Lakes Blvd, West Palm Beach, FL 33409




From $136
See Rates

Rated Low – Not Recommended Midscale, smoke-free hotel near Palm Beach Lakes

6 floors, 162 rooms

Heated outdoor swimming pool - exercise room

Restaurant - lounge

Restaurant open for breakfast and dinner only

Free Internet in room

Free parking - truck parking

Not pet-friendly - no pets allowed.

- Aug 2016 Most Recent HotelGuides Review

"Excellent hotel.2011-06-01"

More >

TripAdvisor Traveler Rating:


Based on 648 reviews

Read Recent Reviews
Why Book Here?

Lowest price guarantee
Pay at hotel in most cases
If you don't like your hotel,
we'll refund your money.
Cash rewards + hotel points too



West Palm Beach Info
Pet-Friendly West Palm Beach Hotels
West Palm Beach Group Hotel Rates
Map of West Palm Beach FL Hotels
Hotels near
Nearby Attractions



Hotels near Meyer Amphitheatre
0.3 mile SE


Hotels near CityPlace
0.6 mile south


Hotels near Palm Beach County Convention Center
0.7 mile south


Hotels near Kravis Center
0.7 mile SW


Hotels near Palm Beach Atlantic University
0.7 mile south


Hotels near Palm Beach Outlets
2.2 miles west


Hotels near Palm Beach Airport - PBI
2.4 miles SW


Hotels near Rapids Water Park
5 miles NW


Hotels near West Palm Beach VA Medical Center
6 miles NW


Hotels near Perfect Vodka Amphitheatre
8 miles west


Hotels near South Florida Fairgrounds
9 miles west


Hotels near Downtown at the Gardens
10 miles north


Hotels near Calypso Bay Water Park
10 miles west


Hotels near Boynton Beach Mall
13 miles south


Hotels near Roger Dean Stadium
13 miles north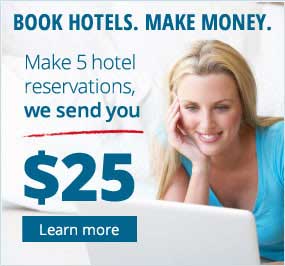 Hotel Tips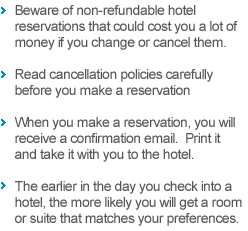 Hotels in
Nearby Cities



Palm Beach FL Hotels
1.2 miles SE


Riviera Beach FL Hotels
4.2 miles north


Singer Island FL Hotels
4.9 miles north


Lake Park FL Hotels
6 miles north


Lake Worth FL Hotels
7 miles south


North Palm Beach FL Hotels
7 miles north


Greenacres FL Hotels
8 miles SW


Lantana FL Hotels
9 miles south


Palm Beach Gardens FL Hotels
9 miles NW


Manalapan FL Hotels
10 miles south


Juno Beach FL Hotels
11 miles north