Hotels near Orlando Airport – Orlando, Florida
---
Use this simple form to find hotels, motels, and other lodging near Orlando International Airport in Orlando, Florida.

The Orlando Airport is located about 25 minutes from downtown Orlando.

The Hyatt Regency Hotel is the only hotel on airport grounds and is located inside the main terminal. It features a restaurant, bar, 24-hour fitness center, heated outdoor swimming pool, and business center.



Hyatt Regency Hotel Airport Orlando


9300 Jeff Fuqua Blvd, Orlando, FL 32827

0.2 mile


0.2 mile from Orlando Airport - MCO

From $269
See Rates







| | |
| --- | --- |
| Check In | 16 00 |
| Check Out | 12 00 |




Rated Very High Upscale, smoke-free hotel one-half mile from Orlando Airport

7 floors, 445 rooms - AAA 4 Diamonds

No shuttle to Orlando Airport

Heated outdoor swimming pool open all year - fitness center

Restaurant - lounge - room service

Restaurant open for lunch and dinner only

Free Internet in room

Parking costs $12 per night

Park and fly costs $17 per night

Map

of hotel and Orlando Airport - MCO

Not pet-friendly - no pets allowed.

- Mar 2014 Most Recent HotelGuides Review

"The hotel was extremely convenient to the airport. The key card reader on our door didn't work, but it was quickly replaced. Very impressive service.2016-01-02"

More >

TripAdvisor Traveler Rating:


Based on 2646 reviews

Read Recent Reviews

Ramada Inn & Suites Airport Orlando


7500 Augusta National Drive, Orlando, FL 32822

1.7 miles


1.7 miles from Orlando Airport - MCO

From $129
See Rates







| | |
| --- | --- |
| Check In | 1600 |
| Check Out | 1100 |




Rated Average Midscale, smoke-free, all-suite hotel

3.5 miles from Orlando Airport

4 floors, 128 suites - AAA 3 Diamonds

Free shuttle to Orlando Airport

Outdoor swimming pool open in summer - exercise room

Microwave and refrigerator in every suite

Free continental breakfast

Free Internet in room

Free parking

Park and fly costs $5 per night

Map

of hotel and Orlando Airport - MCO

Not pet-friendly - no pets allowed.

- Mar 2014 Most Recent HotelGuides Review

"The hotel room was clean and well-kept, but the AC didn't adequately cool it.2016-01-08"

More >

TripAdvisor Traveler Rating:


Based on 824 reviews

Read Recent Reviews

Marriott Hotel Airport Orlando


7499 Augusta National Drive, Orlando, FL 32822

1.8 miles


1.8 miles from Orlando Airport - MCO

From $289
See Rates







| | |
| --- | --- |
| Check In | 1500 |
| Check Out | 1200 |




Rated High Upscale, smoke-free, full-service hotel

3.5 miles north of Orlando Airport

9 floors, 485 rooms and suites - AAA 3 Diamonds

Free 24-hour shuttle to Orlando Airport

Heated indoor-outdoor swimming pool - fitness center

Restaurant - lounge - room service

Internet access costs $15 per night

Parking costs $14 per night

Park and fly not allowed

Map

of hotel and Orlando Airport - MCO

Not pet-friendly - no pets allowed.

- Mar 2014 Most Recent HotelGuides Review

"Close to the airport and numerous restaurants - room was clean, comfortable, and quiet - staff was friendly and accommodating - hated to leave.2011-05-01"

TripAdvisor Traveler Rating:


Based on 725 reviews

Read Recent Reviews

Staybridge Suites Airport South Orlando


7450 Augusta National Drive, Orlando, FL 32822

1.8 miles


1.8 miles from Orlando Airport - MCO

From $123
See Rates







| | |
| --- | --- |
| Check In | 15 00 |
| Check Out | 11 00 |




Rated High Upscale, smoke-free, all-suite, extended-stay hotel

3.5 miles from Orlando Airport

3 floors, 135 1-bedroom and 2-bedroom suites - elevator

AAA 3 Diamonds

Free 24-hour shuttle to Orlando Airport

Outdoor swimming pool open in summer - exercise room

Kitchen in every suite

Free hot breakfast buffet

Free Internet in room

Free parking

Park and fly not allowed

Map

of hotel and Orlando Airport - MCO

Pet-friendly hotel - $20 pet fee for 1st night - $10 fee for each night thereafter - $150 maximum per stay pet fee.

- Mar 2014 Most Recent HotelGuides Review

"Rates were reasonable - quiet hotel - suite was large - had a kitchen - bed was extremely comfortable - courteous staff - complimentary breakfast buffet was good, but the toasters didn't work well - had a free airport shuttle - I was satisfied.2010-07-01"

More >

TripAdvisor Traveler Rating:


Based on 262 reviews

Read Recent Reviews

Hampton Inn & Suites Airport Orlando


5460 Gateway Village Circle, Orlando, FL 32812

1.8 miles


1.8 miles from Orlando Airport - MCO

From $136
See Rates







| | |
| --- | --- |
| Check In | 16 00 |
| Check Out | 12 00 |




Rated Very High Midscale, smoke-free hotel 3.5 miles from Orlando Airport

8 floors, 180 rooms and suites

Free shuttle to Orlando Airport

Outdoor swimming pool open in summer - exercise room

Free hot breakfast buffet

Free Internet in room

Free parking

Park and fly not allowed

Map

of hotel and Orlando Airport - MCO

Not pet-friendly - no pets allowed.

- Mar 2014

TripAdvisor Traveler Rating:


Based on 1073 reviews

Read Recent Reviews

Homewood Suites by Hilton Airport Orlando


5425 Gateway Village Circle, Orlando, FL 32812

1.8 miles


1.8 miles from Orlando Airport - MCO

From $144
See Rates







| | |
| --- | --- |
| Check In | 16 00 |
| Check Out | 12 00 |




Rated Very High Upscale, all-suite, extended-stay hotel

3.5 miles from Orlando Airport

4 floors, 128 studio to 2-bedroom suites

Free 24-hour shuttle to Orlando Airport

Outdoor swimming pool open in summer - exercise room

Kitchen in every suite

Free hot breakfast buffet

Free Internet in room

Free parking

Park and fly not allowed

Map

of hotel and Orlando Airport - MCO

Pet-friendly hotel - allows pets up to 75 pounds - $75 per stay fee for each pet.

- Mar 2015

TripAdvisor Traveler Rating:


Based on 725 reviews

Read Recent Reviews

Sheraton Suites Airport Orlando


7550 Augusta National Drive, Orlando, FL 32822

1.8 miles


1.8 miles from Orlando Airport - MCO

From $110
See Rates







| | |
| --- | --- |
| Check In | 1500 |
| Check Out | 1200 |




Rated High Upscale, smoke-free, full-service, all-suite hotel

3.5 miles from Orlando Airport

3 floors, 150 1-bedroom suites - elevator - AAA 3 Diamonds

Free 24-hour shuttle to Orlando Airport

Heated indoor-outdoor swimming pool - exercise room

Restaurant - lounge - room service

Microwave and refrigerator in every suite

Internet access costs $10 per night

Free parking

Park and fly costs $5 per night

Map

of hotel and Orlando Airport - MCO

Pet-friendly hotel - $25 per stay pet fee.

- Mar 2014 Most Recent HotelGuides Review

"Near the airport - great stay.2009-07-01"

More >

TripAdvisor Traveler Rating:


Based on 763 reviews

Read Recent Reviews

Courtyard by Marriott Hotel Airport Orlando


7155 North Frontage Road, Orlando, FL 32812

1.9 miles


1.9 miles from Orlando Airport - MCO

From $182
See Rates







| | |
| --- | --- |
| Check In | 1500 |
| Check Out | 1200 |




Rated High Upper-midscale, smoke-free hotel

4 miles from Orlando Airport

3 floors; 137 rooms, 12 suites - elevator

Free 24-hour shuttle to Orlando Airport

Heated outdoor swimming pool open all year

24-hour exercise room

Restaurant - lounge

Restaurant open for breakfast and dinner only

Free Internet in room

Free parking

Free park and fly up to 14 nights

Map

of hotel and Orlando Airport - MCO

Not pet-friendly - no pets allowed.

- Feb 2015 Most Recent HotelGuides Review

"Clean and well-maintained - in-room bottle of water cost $5 - friendly service.2011-08-01"

More >

TripAdvisor Traveler Rating:


Based on 223 reviews

Read Recent Reviews

La Quinta Inn & Suites Airport North Orlando


7160 North Frontage Road, Orlando, FL 32812

1.9 miles


1.9 miles from Orlando Airport - MCO

From $95
See Rates







| | |
| --- | --- |
| Check In | 15 00 |
| Check Out | 12 00 |




Rated Average Midscale hotel 8 miles from downtown Orlando

3 miles from Orlando Airport

5 floors, 148 rooms and suites - AAA 3 Diamonds

Free shuttle to Orlando Airport

Outdoor swimming pool open in summer - exercise room

Free continental breakfast

Free Internet in room

Free parking

Park and fly not allowed

Map

of hotel and Orlando Airport - MCO

Pet-friendly hotel - no pet fee.

- Mar 2014 Most Recent HotelGuides Review

"A wonderful hotel. Go for it.2015-12-09"

More >

TripAdvisor Traveler Rating:


Based on 660 reviews

Read Recent Reviews

Hilton Garden Inn Airport Orlando


7300 Augusta National Drive, Orlando, FL 32822

2 miles


2 miles from Orlando Airport - MCO

From $275
See Rates







| | |
| --- | --- |
| Check In | 15 00 |
| Check Out | 12 00 |




Rated High Upper-midscale, smoke-free hotel

3.5 miles from Orlando Airport

4 floors, 132 rooms and suites - AAA 3 Diamonds

Free 24-hour shuttle to Orlando Airport

Heated outdoor swimming pool open all year - exercise room

Restaurant - lounge - room service

Restaurant open for breakfast and dinner only

Microwave and refrigerator in every room

Free Internet in room

Free parking

Park and fly costs $6 per night

Map

of hotel and Orlando Airport - MCO

Not pet-friendly - no pets allowed.

- Oct 2015 Most Recent HotelGuides Review

"Had a free shuttle to the airport and nearby restaurants.2011-07-01"

TripAdvisor Traveler Rating:


Based on 395 reviews

Read Recent Reviews

Embassy Suites Airport Orlando


5835 T.G. Lee Blvd, Orlando, FL 32822

2 miles


2 miles from Orlando Airport - MCO

From $149
See Rates







| | |
| --- | --- |
| Check In | 15 00 |
| Check Out | 12 00 |




Rated High Upscale, all-suite hotel near Orlando Airport

7 floors, 174 suites

Free 24-hour shuttle to Orlando Airport

Heated outdoor swimming pool - 24-hour exercise room

Restaurant - lounge - room service

Restaurant open for lunch and dinner only

Microwave and refrigerator in every suite

Free hot breakfast buffet

Internet access costs $10 per night

Parking costs $10 per night

Park and fly costs $10 per night

Map

of hotel and Orlando Airport - MCO

Not pet-friendly - no pets allowed.

- Sep 2015

TripAdvisor Traveler Rating:


Based on 775 reviews

Read Recent Reviews

Holiday Inn Airport Orlando


5750 T.G. Lee Blvd, Orlando, FL 32822

2 miles


2 miles from Orlando Airport - MCO

From $171
See Rates







| | |
| --- | --- |
| Check In | 15 00 |
| Check Out | 11 00 |




Rated High Upper-midscale, full-service hotel near Orlando Airport

7 floors, 288 rooms and suites

Free shuttle to Orlando Airport

Heated outdoor swimming pool - exercise room

Restaurant - lounge - room service

Free Internet in room

Parking costs $10 per night

Map

of hotel and Orlando Airport - MCO

Not pet-friendly - no pets allowed.

- Sep 2015 Most Recent HotelGuides Review

"Close to the airport. Reasonable rates. Beautiful hotel and pool. The room was spotless, and the beds were comfortable. Friendly, knowledgeable staff. The free shuttle to the airport was an excellent service, and took the worry out of getting to the airport for an early flight. 2015-05-26"

More >

TripAdvisor Traveler Rating:


Based on 376 reviews

Read Recent Reviews

Hyatt Place Hotel Airport Northwest Orlando


5435 Forbes Place, Orlando, FL 32812

3 miles


3 miles from Orlando Airport - MCO

From $153
See Rates







| | |
| --- | --- |
| Check In | 15 00 |
| Check Out | 12 00 |




Rated Very High Midscale, smoke-free, all-suite hotel near Orlando Airport

6 floors, 135 suites - AAA 3 Diamonds

Free shuttle to attractions within 3-mile radius

Heated outdoor swimming pool - exercise room

Free hot breakfast buffet

Free Internet in room

Free parking

Map

of hotel and Orlando Airport - MCO

Not pet-friendly - no pets allowed.

- Sep 2015 Most Recent HotelGuides Review

"We'll stay again.2007-11-01"

TripAdvisor Traveler Rating:


Based on 482 reviews

Read Recent Reviews

Country Inn & Suites by Carlson Airport Orlando


5440 Forbes Place, Orlando, FL 32812

3 miles


3 miles from Orlando Airport - MCO

From $109
See Rates







| | |
| --- | --- |
| Check In | 15 00 |
| Check Out | 12 00 |




Rated High Midscale, smoke-free hotel near Orlando Airport

6 floors, 136 rooms and suites

Free shuttle to Orlando Airport

Heated outdoor swimming pool - 24-hour exercise room

Microwave and refrigerator in every room

Free continental breakfast

Free Internet in room

Free parking

Map

of hotel and Orlando Airport - MCO

Pet-friendly hotel - allows dogs only up to 25 pounds, 2 pets per room - $75 per stay pet fee.

- Jan 2015 Most Recent HotelGuides Review

"Nice park across the street - room was clean - heard lots of slamming doors - friendly staff - cookies and coffee were available in the lobby all day - liked the exercise room - good breakfast choices - had a free shuttle - great stay.2011-06-01"

More >

TripAdvisor Traveler Rating:


Based on 572 reviews

Read Recent Reviews

Hampton Inn Airport Orlando


5767 T.G. Lee Blvd, Orlando, FL 32822

3 miles


3 miles from Orlando Airport - MCO

From $135
See Rates







| | |
| --- | --- |
| Check In | 15 00 |
| Check Out | 11 00 |




Rated High Midscale hotel near Orlando Airport

7 floors, 123 rooms - AAA 3 Diamonds

Free 24-hour shuttle to Orlando Airport

Outdoor swimming pool - exercise room

Microwave and refrigerator in every room

Free hot breakfast buffet

Free Internet in room

Free parking

Map

of hotel and Orlando Airport - MCO

Not pet-friendly - no pets allowed.

- Sep 2015 Most Recent HotelGuides Review

"Safe and quiet - nice pool - breakfast was good - great place to stay.2010-08-01"

More >

TripAdvisor Traveler Rating:


Based on 517 reviews

Read Recent Reviews

Renaissance by Marriott Hotel Airport Orlando


5445 Forbes Place, Orlando, FL 32812

3 miles


3 miles from Orlando Airport - MCO

From $161
See Rates







| | |
| --- | --- |
| Check In | 1500 |
| Check Out | 1200 |




Rated Very High Upscale, smoke-free, full-service hotel

Near Orlando Airport

9 floors, 297 rooms and suites

Free 24-hour shuttle to Orlando Airport

Outdoor swimming pool - 24-hour exercise room

Restaurant - lounge - coffee shop - room service

Microwave and refrigerator in every room

Internet access costs $10 per night

Parking costs $14 per night

Park and fly costs $3 per night

Map

of hotel and Orlando Airport - MCO

Not pet-friendly - no pets allowed.

- Oct 2014 Most Recent HotelGuides Review

"Bathroom floor could've been cleaner - employees were friendly and helpful - food was too expensive - a comfortable place to stay.2010-12-01"

More >

TripAdvisor Traveler Rating:


Based on 835 reviews

Read Recent Reviews

Fairfield Inn by Marriott Airport Orlando


7100 Augusta National Drive, Orlando, FL 32822

3 miles


3 miles from Orlando Airport - MCO

From $209
See Rates







| | |
| --- | --- |
| Check In | 1500 |
| Check Out | 1200 |




Rated High Midscale, smoke-free hotel near Orlando Airport

4 floors, 139 rooms - AAA 3 Diamonds

Free 24-hour shuttle to Orlando Airport

Outdoor swimming pool - exercise room

Microwave and refrigerator in every room

Free hot breakfast buffet

Free Internet in room

Free parking

Map

of hotel and Orlando Airport - MCO

Not pet-friendly - no pets allowed.

- Sep 2015 Most Recent HotelGuides Review

"Staff went out of their way to help me feel comfortable - I was happy.2011-09-01"

TripAdvisor Traveler Rating:


Based on 365 reviews

Read Recent Reviews

SpringHill Suites by Marriott Airport Orlando


5828 Hazeltine National Drive, Orlando, FL 32822

3 miles


3 miles from Orlando Airport - MCO

From $153
See Rates







| | |
| --- | --- |
| Check In | 1500 |
| Check Out | 1200 |




Rated Very High Upper-midscale, smoke-free, all-suite hotel

Located 3 miles from Orlando Airport

6 floors, 130 suites

Free 24-hour shuttle to Orlando Airport

Heated outdoor swimming pool - exercise room

Microwave and refrigerator in every room

Free hot breakfast buffet

Free Internet in room

Free parking

Map

of hotel and Orlando Airport - MCO

Not pet-friendly - no pets allowed.

- Sep 2015

TripAdvisor Traveler Rating:


Based on 304 reviews

Read Recent Reviews

Residence Inn by Marriott Airport Orlando


7024 Augusta National Drive, Orlando, FL 32822

3 miles


3 miles from Orlando Airport - MCO

From $136
See Rates







| | |
| --- | --- |
| Check In | 1500 |
| Check Out | 1200 |




Rated Very High Upscale, smoke-free, all-suite, extended-stay hotel

Located 3 miles from Orlando Airport

6 floors, 132 suites

Free 24-hour shuttle to Orlando Airport

Heated outdoor swimming pool - exercise room

Kitchen in every suite

Free hot breakfast buffet

Free Internet in room

Free parking

Map

of hotel and Orlando Airport - MCO

Pet-friendly hotel - $100 per stay fee for 1st pet - $50 per stay fee for 2nd pet.

- Sep 2015

TripAdvisor Traveler Rating:


Based on 276 reviews

Read Recent Reviews

Holiday Inn Express Airport Orlando


7900 Conway Road, Orlando, FL 32812

3 miles


3 miles from Orlando Airport - MCO

From $134
See Rates







| | |
| --- | --- |
| Check In | 15 00 |
| Check Out | 11 00 |




Rated High Midscale, smoke-free hotel near Orlando Airport

4 floors, 107 rooms and suites

Free 24-hour shuttle to Orlando Airport

Outdoor swimming pool - exercise room

Microwave and refrigerator in every room

Free hot breakfast buffet

Free Internet in room

Free parking

Map

of hotel and Orlando Airport - MCO

Not pet-friendly - no pets allowed.

- Sep 2015 Most Recent HotelGuides Review

"Close to the airport - room was clean and comfortable - I was a happy camper.2011-08-01"

More >

TripAdvisor Traveler Rating:


Based on 330 reviews

Read Recent Reviews

Wingate by Wyndham Hotel Airport Orlando


5750 Hazeltine National Drive, Orlando, FL 32822

3 miles


3 miles from Orlando Airport - MCO

From $79
See Rates







| | |
| --- | --- |
| Check In | 1600 |
| Check Out | 1100 |




Rated High Midscale, smoke-free hotel near Orlando Airport

5 floors, 92 rooms

Free shuttle to Orlando Airport

Outdoor swimming pool - exercise room

Microwave and refrigerator in every room

Free hot breakfast buffet

Free Internet in room

Free parking

Map

of hotel and Orlando Airport - MCO

Not pet-friendly - no pets allowed.

- Sep 2015 Most Recent HotelGuides Review

"We enjoyed our stay. Good rates, and our room was clean. The AC stopped working at 2 AM. The staff was friendly, though. The swimming pool and exercise room were small. Limited parking and limited seating at breakfast.2015-11-12"

More >

TripAdvisor Traveler Rating:


Based on 882 reviews

Read Recent Reviews

DoubleTree by Hilton Hotel Airport Orlando


5555 Hazeltine National Drive, Orlando, FL 32812

3 miles


3 miles from Orlando Airport - MCO

From $210
See Rates







| | |
| --- | --- |
| Check In | 15 00 |
| Check Out | 12 00 |




Rated High Upscale, smoke-free, full-service hotel near Orlando Airport

10 floors, 353 rooms and suites

Free 24-hour shuttle to Orlando Airport

Heated outdoor swimming pool - 24-hour exercise room

Restaurant - lounge

Internet access costs $10 per night

Free parking

Park and fly costs $5 per night

Map

of hotel and Orlando Airport - MCO

Not pet-friendly - no pets allowed.

- Sep 2015 Most Recent HotelGuides Review

"Close to the airport.2010-11-01"

More >

TripAdvisor Traveler Rating:


Based on 286 reviews

Read Recent Reviews

La Quinta Inn Airport West Orlando


7931 Daetwyler Drive, Orlando, FL 32812

3 miles


3 miles from Orlando Airport - MCO

From $89
See Rates







| | |
| --- | --- |
| Check In | 15 00 |
| Check Out | 12 00 |




Rated Average Midscale hotel 3 miles from Orlando Airport

3 floors, 128 rooms - elevator - AAA 3 Diamonds

Free shuttle to Orlando Airport Outdoor swimming pool open all year

Free continental breakfast

Free Internet in room

Free parking

Free park and fly

Map

of hotel and Orlando Airport - MCO

Pet-friendly hotel - no pet fee.

- Sep 2015 Most Recent HotelGuides Review

"Good rates.2011-05-01"

More >

TripAdvisor Traveler Rating:


Based on 528 reviews

Read Recent Reviews

Quality Inn & Suites Airport Orlando


2601 McCoy Road, Orlando, FL 32809

3 miles


3 miles from Orlando Airport - MCO

From $86
See Rates







| | |
| --- | --- |
| Check In | 15 00 |
| Check Out | 11 00 |




Rated Average Midscale, all-suite motel near Orlando Airport

2 floors, 98 studio suites - no elevator

Free 24-hour shuttle to Orlando Airport

Outdoor swimming pool - exercise room

Restaurant - lounge - room service

Microwave and refrigerator in every suite

Free continental breakfast

Free Internet in room

Free parking

Map

of hotel and Orlando Airport - MCO

Not pet-friendly - no pets allowed.

- Sep 2015 Most Recent HotelGuides Review

"The motel was affordable and comfortable, and the room was spacious. Friendly, accommodating staff. Good experience. I recommend staying here if you want to save a bit of money and still get a good night's rest.2016-01-13"

More >

TripAdvisor Traveler Rating:


Based on 251 reviews

Read Recent Reviews

Comfort Suites Airport Orlando


1936 McCoy Road, Orlando, FL 32809

4 miles


4 miles from Orlando Airport - MCO

From $117
See Rates







| | |
| --- | --- |
| Check In | 16 00 |
| Check Out | 11 00 |




Rated High Midscale, smoke-free, all-suite hotel

Located 1 mile west of Orlando Airport

5 floors, 95 studio suites

Free 24-hour shuttle to Orlando Airport

Heated outdoor swimming pool - exercise room

Microwave and refrigerator in every room

Free hot breakfast buffet

Free Internet in room

Free parking

Map

of hotel and Orlando Airport - MCO

Not pet-friendly - no pets allowed.

- Sep 2015 Most Recent HotelGuides Review

"Great rates - room was big and clean - great customer service - highly recommend.2010-09-01"

More >

TripAdvisor Traveler Rating:


Based on 420 reviews

Read Recent Reviews

Travelodge Inn & Suites Airport Orlando


1853 McCoy Road, Orlando, FL 32809

4 miles


4 miles from Orlando Airport - MCO

From $48
See Rates







| | |
| --- | --- |
| Check In | 1500 |
| Check Out | 1100 |




Rated Very Low – Not Recommended Cheap motel 3 miles from Orlando Airport

3 floors, 167 rooms and suites - elevator

Free shuttle to Orlando Airport

Outdoor swimming pool - exercise room

Free continental breakfast

Free Internet in room

Free parking

Map

of hotel and Orlando Airport - MCO

Not pet-friendly - no pets allowed.

- Sep 2015 Most Recent HotelGuides Review

"Horrible motel. Had filthy bugs. Had to disinfect the room. Never again.2015-05-19"

More >

TripAdvisor Traveler Rating:


Based on 917 reviews

Read Recent Reviews

Best Western Orlando Airport Inn & Suites


8101 Aircenter Court, Orlando, FL 32809

4 miles


4 miles from Orlando Airport - MCO

From $69
See Rates







| | |
| --- | --- |
| Check In | 1400 |
| Check Out | 1100 |




Rated Average Midscale, smoke-free hotel 5 miles from Orlando Airport

5 floors; 95 rooms, 48 suites - AAA 3 Diamonds

Free shuttle to Orlando Airport

Outdoor swimming pool - exercise room

Free hot breakfast buffet

Free Internet in room

Free parking

Map

of hotel and Orlando Airport - MCO

Not pet-friendly - no pets allowed.

- Dec 2014 Most Recent HotelGuides Review

"Hotel was clean and comfortable - front desk clerk was kind - decent continental breakfast.2011-03-01"

More >

TripAdvisor Traveler Rating:


Based on 574 reviews

Read Recent Reviews

Sleep Inn & Suites Airport Orlando


1700 McCoy Road, Orlando, FL 32809

4 miles


4 miles from Orlando Airport - MCO

From $81
See Rates







| | |
| --- | --- |
| Check In | 15 00 |
| Check Out | 11 00 |




Rated High Midscale, smoke-free hotel near Orlando Airport

3 floors, 74 rooms and suites - elevator - AAA 2 Diamonds

Free shuttle to Orlando Airport

Outdoor swimming pool - exercise room

Microwave and refrigerator in every room

Free hot breakfast buffet

Free Internet in room

Free parking

Map

of hotel and Orlando Airport - MCO

Not pet-friendly - no pets allowed.

- Sep 2015 Most Recent HotelGuides Review

"Hotel was clean - helpful, friendly staff - shuttles were convenient - I was more than satisfied.2007-12-01"

More >

TripAdvisor Traveler Rating:


Based on 21 reviews

Read Recent Reviews

Florida Hotel & Conference Center Orlando


1500 Sand Lake Road, Orlando, FL 32809

6 miles


6 miles from Orlando Airport - MCO

From $149
See Rates







| | |
| --- | --- |
| Check In | 16 00 |
| Check Out | 11 00 |




Rated Very High Upper-midscale, smoke-free, full-service hotel

Near Florida Mall

10 floors, 511 rooms

Heated outdoor swimming pool

24-hour fitness center

Restaurant - lounge - room service

Free Internet in room

Free parking

Map

of hotel and Orlando Airport - MCO

Not pet-friendly - no pets allowed.

- Nov 2013

Note: This hotel charges a resort fee of $20 per night.

Most Recent HotelGuides Review

"Not near the airport - nice hotel.2008-09-01"

TripAdvisor Traveler Rating:


Based on 4447 reviews

Read Recent Reviews

Travelodge Florida Mall Orlando


1850 West Landstreet Road, Orlando, FL 32809

6 miles


6 miles from Orlando Airport - MCO

From $45
See Rates







| | |
| --- | --- |
| Check In | 1500 |
| Check Out | 1100 |




Cheap, smoke-free hotel near Florida Mall

3 floors, 132 rooms and suites - elevator

Outdoor swimming pool

Free continental breakfast

Free Internet in room

Free parking

Map

of hotel and Orlando Airport - MCO

Pet-friendly motel - allows pets up to 25 pounds - $50 per stay fee for each pet.

- Sep 2015 Most Recent HotelGuides Review

"Good location - bed wasn't well-made - good customer service.2010-11-01"

More >
Map of Hotels near
Orlando Airport


Orlando Info
Orlando International Airport - MCO
Orlando Hotels and Reviews
Pet-Friendly Orlando Hotels
Orlando Group Hotel Rates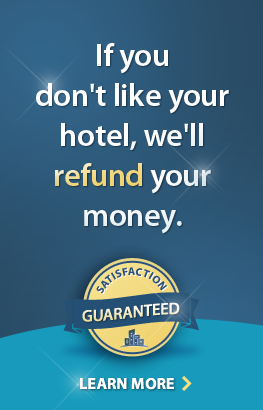 Hotel Tips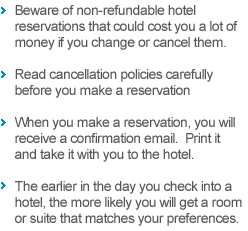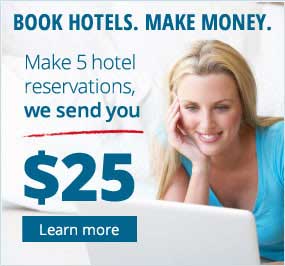 HotelGuides.com
Hotels near
Nearby Attractions



Hotels near UCF Medical School
5 miles south


Hotels near Florida Mall
6 miles west


Hotels near DeVry University Orlando
9 miles NW


Hotels near Dr Phillips Center
9 miles NW


Hotels near Amway Center
9 miles NW


Hotels near Holy Land Experience
9 miles NW


Hotels near Florida A&M College of Law
10 miles NW


Hotels near Hotels near Orlando Premium Outlets and International Dr
10 miles west


Hotels near Fun Spot Action Park
10 miles west


Hotels near Aquatica by SeaWorld
10 miles west


Hotels near Discovery Cove
10 miles west


Hotels near Barry University School of Law
10 miles north


Hotels near SeaWorld
10 miles west


Hotels near Orange County Convention Center
10 miles west


Hotels near Johnson University Florida
10 miles south