South Beach Oceanfront Hotels – Miami Beach, Florida
---
Welcome to our guide to South Beach oceanfront Hotels... where you'll find honest, concise hotel reviews, all discounts, a lowest rate guarantee, and no booking fees.
South Beach stretches from Dade Boulevard southward to Biscayne Street.
South Beach Oceanfront Hotels
Miami Beach Convention Center, Jackie Gleason Theater of the Performing Arts, Lincoln Theatre
Best value hotels are listed first. These are good hotels that cost less than other good hotels. Based on guest reviews and nightly room rates.
Townhouse Hotel Miami Beach

$$$$

150 20th Street, Miami Beach, FL 33139




More Photos




| | |
| --- | --- |
| Check In | 1500 |
| Check Out | 1200 |




Rated High Midscale, smoke-free, South Beach oceanfront hotel

4 floors, 70 rooms

No swimming pool

Exercise room

Restaurant - lounge - room service

Restaurant open for dinner only

Free continental breakfast

Free Internet in room

Valet parking only - $34 per night

Not pet-friendly - no pets allowed.

- Jul 2014 Most Recent Guest Review

"Superb location - room was clean and comfortable - impressive furniture - parking fee was too high - good experience.2007-06-01"

More

Marseilles Beachfront Hotel Miami Beach

$$$

1741 Collins Avenue, Miami Beach, FL 33139




More Photos




| | |
| --- | --- |
| Check In | 15 00 |
| Check Out | 12 00 |




Rated Low – Not Recommended Upper-midscale, full-service, South Beach, oceanfront hotel

9 floors, 112 rooms and suites

Restaurant - lounge - tiki bar

Internet access costs $15 per stay

Parking costs $30 per night

Not pet-friendly - no pets allowed.

- Jul 2014

Warning: This hotel charges a resort fee of $15 per night.

Most Recent Guest Review

"Room was nice. I recommend this hotel.2015-01-19"

More

Seagull Hotel Miami Beach

$$

100 East 21st Street, Miami Beach, FL 33139




More Photos




| | |
| --- | --- |
| Check In | 16 00 |
| Check Out | 12 00 |




Rated Very Low – Not Recommended Cheap, South Beach oceanfront hotel

7 floors, 172 rooms

Outdoor swimming pool

Restaurant

Restaurant open for breakfast only

Free Internet in room

No parking

Not pet-friendly - no pets allowed.

- Jul 2014 Most Recent Guest Review

"Good rates - carpet smelled bad.2011-05-01"

More

Nautilus Hotel Miami Beach

$$$$

1825 Collins Avenue, Miami Beach, FL 33139




More Photos




| | |
| --- | --- |
| Check In | 15 00 |
| Check Out | 11 00 |




Rated Very High Upscale, smoke-free, full-service, oceanfront hotel

Near Miami Beach Convention Center

8 floors, 250 rooms

Heated outdoor swimming pool

Restaurant - 2 lounges

Free Internet in room

No on-site parking available

Not pet-friendly - no pets allowed.

- Jul 2015 Most Recent Guest Review

"Close to the convention center - adequate place to stay.2010-02-01"

More

Surfcomber Hotel Miami Beach

$$$$$

1717 Collins Avenue, Miami Beach, FL 33139




More Photos




| | |
| --- | --- |
| Check In | 16 00 |
| Check Out | 11 00 |




Rated Very High Upscale, smoke-free, full-service, oceanfront hotel

A Kimpton Hotel

3 floors, 186 rooms and suites - elevator

Heated outdoor swimming pool - exercise room

Restaurant - lounge - 24-hour room service

Internet access costs $13 per night

Valet parking only - $39 per night

Pet-friendly hotel - no pet fee.

- Jul 2014

Redbury South Beach Hotel Miami Beach

$$$$$

1776 Collins Avenue, Miami Beach, FL 33139







| | |
| --- | --- |
| Check In | 16 00 |
| Check Out | 12 00 |




Rated Very High Luxury, smoke-free hotel across the street from the beach

3 floors, 69 rooms and suites - elevator

Outdoor rooftop swimming pool

Restaurant - lounge

Restaurant open for lunch and dinner only

Valet parking only - $42 per night

Pet-friendly hotel - allows pets up to 15 pounds - $150 per night pet fee.

- Jul 2014

Warning: This hotel charges a resort fee of $20 per night - includes Internet access.

Shelborne Wyndham Grand South Beach Hotel

$$$$$

1801 Collins Avenue, Miami Beach, FL 33139




More Photos




| | |
| --- | --- |
| Check In | 1600 |
| Check Out | 1100 |




Rated Very High Upper-midscale, smoke-free, full-service, oceanfront hotel

17 floors, 200 rooms and suites

Heated outdoor swimming pool - fitness center

4 restaurants - lounge - room service

Full-service spa

Valet parking only - $40 per night

Not pet-friendly - no pets allowed.

- Feb 2015

Warning: This hotel charges a resort fee of $25 per night - includes Internet access.

SLS Hotel South Miami Beach

$$$$$

1701 Collins Avenue, Miami Beach, FL 33139




More Photos




| | |
| --- | --- |
| Check In | 16 00 |
| Check Out | 11 00 |




Rated Very High Upscale, full-service, South Beach oceanfront hotel

12 floors, 140 rooms and suites

2 outdoor swimming pools - fitness center

4 restaurants - lounge - pool service

Valet parking only - $44 per night

Pet-friendly hotel - allows pets up to 15 pounds - $150 per night fee for each pet.

- Mar 2015

Warning: This hotel charges a resort fee of $30 per night - includes Internet access.

W Hotel Miami Beach

$$$$$

2201 Collins Avenue, Miami Beach, FL 33139




More Photos




| | |
| --- | --- |
| Check In | 1600 |
| Check Out | 1100 |




Rated Very High Luxury, smoke-free South Beach oceanfront hotel

20 floors, 312 rooms and suites - AAA 4 Diamonds

Heated outdoor swimming pool - fitness center

2 restaurants - 3 lounges

Full-service spa

Internet access costs $15 per night

Valet parking only - $35 per night

Pet-friendly hotel - allows pets up to 40 pounds - $200 per stay pet fee + an additional $50 per night fee for each pet.

- Jul 2014

Setai Resort Miami Beach

$$$$$

2001 Collins Avenue, Miami Beach, FL 33139




More Photos




| | |
| --- | --- |
| Check In | 16 00 |
| Check Out | 12 00 |




Rated Very High Luxury, smoke-free, full-service, all-suite, oceanfront resort

Member of Leading Hotels of the World

2 buildings - 40 floors, 130 studio to 4-bedroom suites

AAA 4 Diamonds, Forbes 4 Stars

Outdoor swimming pool - fitness center

Restaurant - lounge - room service

Full-service spa

Free Internet in room

Valet parking only - $42 per night

Pet-friendly hotel - allows pets up to 25 pounds - no pet fee.

- Jul 2014

Shore Club Hotel Miami Beach

$$$$$

1901 Collins Avenue, Miami Beach, FL 33139




More Photos




| | |
| --- | --- |
| Check In | 15 00 |
| Check Out | 12 00 |




Rated High Upscale, full-service South Beach oceanfront hotel

A Morgans Hotel Group Property

21 floors, 307 rooms and suites

Heated outdoor swimming pool - fitness center

Restaurant - lounge - room service

Full-service spa

Free Internet in room

Valet parking only - $42 per night

Pet-friendly hotel - allows pets up to 20 pounds - $100 per stay pet fee.

- Jul 2014

Sagamore Art Hotel Miami Beach

$$$$$

1671 Collins Avenue, Miami Beach, FL 33139




More Photos




| | |
| --- | --- |
| Check In | 16 00 |
| Check Out | 12 00 |




Rated High Upscale, smoke-free, full-service, oceanfront hotel

A Thompson Property

6 floors, 93 rooms - AAA 4 Diamonds

Outdoor swimming pool - fitness center

Restaurant - lounge- room service

Internet access costs $12 per night

Valet parking only - $37 per night

Not pet-friendly - no pets allowed.

- Jul 2014

Loews Miami Beach Hotel

$$$$$

1601 Collins Avenue, Miami Beach, FL 33139




More Photos




| | |
| --- | --- |
| Check In | 16 00 |
| Check Out | 11 00 |




Rated High Luxury, smoke-free, full-service South Beach hotel

18 floors, 790 rooms and suites

AAA 4 Diamonds, Forbes 4 Stars

Heated outdoor swimming pool - fitness center

Restaurant - lounge - 24-hour room service

Full-service spa

Free Internet in room

Valet parking only - $40 per night

Pet-friendly hotel - allows up to 2 pets per room - $25 per stay fee.

- Jul 2014 Most Recent Guest Review

"Great South Beach location; near the action, but away from the noise - hotel was nice but not trendy; good for families - had to pay $35 to use 2 beach chairs and an umbrella - pool was overcrowded - food and drink prices were high - Emeril's restaurant was great.2010-06-01"

More

Raleigh Hotel Miami Beach

$$$$

1775 Collins Avenue, Miami Beach, FL 33139







| | |
| --- | --- |
| Check In | 15 00 |
| Check Out | 12 00 |




Rated High Upscale, smoke-free, full-service South Beach hotel

8 floors, 104 rooms and suites

Heated outdoor swimming pool

Restaurant - lounge - room service

Valet parking only - $39 per night

Pet-friendly hotel - allows pets up to 15 pounds - $150 per night fee for each pet.

- Jul 2014

Warning: This hotel charges a resort fee of $20 per night - includes Internet access.

National Hotel South Miami Beach

$$$$$

1677 Collins Avenue, Miami Beach, FL 33139




More Photos




| | |
| --- | --- |
| Check In | 16 00 |
| Check Out | 11 00 |




Rated High Upscale, smoke-free, South Beach oceanfront hotel

A Preferred Hotels & Resorts property

11 floors, 151 rooms

2 heated outdoor swimming pools

Restaurant - lounge - room service

Valet parking only - $35 per night

Pet-friendly hotel - allows pets up to 25 pounds - $150 per stay pet fee.

- Jul 2014

Warning: This hotel charges a resort fee of $16 per night - includes Internet access.

Royal Palm Hotel Miami Beach

$$$$$

1545 Collins Avenue, Miami Beach, FL 33139




More Photos




| | |
| --- | --- |
| Check In | 1600 |
| Check Out | 1100 |




Rated High Luxury, smoke-free, South Beach oceanfront hotel

2 towers - 17 floors, 407 rooms and suites

Outdoor swimming pool - fitness center

Restaurant - lounge - room service

Parking costs $40 per night

Pet-friendly hotel - $75 per stay pet fee.

- Mar 2015

Warning: This hotel charges a resort fee of $30 per night - includes Internet access.

Most Recent Guest Review

"Good location - room wasn't well-maintained - carpet was dirty and worn - bathroom door was heavy; the light was flickering, but staff quickly changed the lightbulb when we told them - nice service - a pleasant stay.2010-10-01"

More

Ritz-Carlton Hotel South Beach Miami Beach

$$$$$

One Lincoln Road, Miami Beach, FL 33139




More Photos




| | |
| --- | --- |
| Check In | 1600 |
| Check Out | 1100 |




Rated High Luxury, smoke-free, full-service, oceanfront hotel

On South Beach

11 floors, 375 rooms and suites

AAA 4 Diamonds, Forbes 4 Stars

Heated outdoor swimming pool - fitness center

Restaurant - lounge - room service

Full-service spa

Internet access costs $10 per night

Valet parking only - $36 per night

Pet-friendly hotel - allows pets up to 35 pounds - $250 per stay pet fee.

- Jul 2014

Delano Hotel Miami Beach

$$$$$

1685 Collins Avenue, Miami Beach, FL 33139




More Photos




| | |
| --- | --- |
| Check In | 15 00 |
| Check Out | 12 00 |




Rated High Upscale, full-service, South Beach oceanfront resort

A Morgans Hotel Group Property

15 floors, 194 rooms and suites

Heated outdoor swimming pool - fitness center

Restaurant - lounge - room service

Full-service spa

Free Internet in room

Valet parking only - $37 per night

Pet-friendly hotel - allows pets up to 20 pounds - $100 per stay pet fee.

- Jul 2014

Richmond Hotel Miami Beach

$$$$$

1757 Collins Avenue, Miami Beach, FL 33139




More Photos




| | |
| --- | --- |
| Check In | 16 00 |
| Check Out | 11 00 |




Rated Average Upscale, smoke-free, South Beach oceanfront hotel

6 floors, 93 rooms

Outdoor swimming pool - fitness center

Restaurant - lounge - room service

Restaurant open for breakfast and lunch only

Internet access costs $10 per night

Valet parking only - $35 per night

Not pet-friendly - no pets allowed.

- Jul 2014

Warning: When you make a reservation at this hotel, you will be charged a deposit of one night or more, depending on time of year.

Most Recent Guest Review

"Perfect location - little hotel with lovely rooms - staff was warm and friendly - great stay, I'll be back.2007-10-01"

More

South Seas Hotel Miami Beach

$$$$$

1751 Collins Avenue, Miami Beach, FL 33139




More Photos




| | |
| --- | --- |
| Check In | 00 00 |
| Check Out | 00 00 |




Rated Average Upscale, smoke-free, South Beach oceanfront hotel

Near Miami Beach Convention Center

7 floors, 112 rooms and suites

Heated outdoor swimming pool

Restaurant - lounge - room service

Restaurant open for lunch and dinner only

Free Internet in room

Valet parking only - $29 per night

Not pet-friendly - no pets allowed.

- Jul 2014 Most Recent Guest Review

"Close to the convention center - room was small and outdated - tiny bathroom - staff was friendly and helpful - nice continental breakfast.2010-03-01"

More
Map of Miami Beach Hotels
South Beach, Oceanfront


Miami Beach Info
Pet-Friendly Miami Beach Hotels
Miami Beach Group Hotel Rates
Miami Beach Hotels & Reviews
Miami Beach Hotel Tips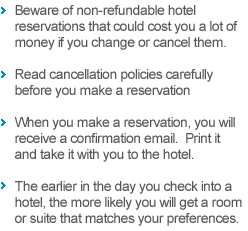 HotelGuides.com