Map of Miami Beach Hotels
Click any colored area to see hotels within that area.
Miami Beach Area Hotels, Motels, and Reviews – By Area
Best Value Hotels in Miami Beach
Best value hotels are listed first. These are good hotels that cost less than other good hotels. Based on guest reviews and nightly room rates.
Greenview Hotel Miami Beach


1671 Washington Avenue, Miami Beach, FL 33139





See Rates

Rated Average Midscale, smoke-free bed and breakfast inn

In South Beach - 2 blocks from ocean

3 floors, 44 rooms - elevator

Free pick-up shuttle from Miami Airport

Drop-off shuttle costs $14 per person

No swimming pool

Valet parking only - $25 per night

Not pet-friendly - no pets allowed.

- Jan 2017

Note: This hotel charges a resort fee of $23 per night - includes Internet access, continental breakfast, and beach amenities.

Most Recent HotelGuides Review

"Convenient location - nice and quiet - AC worked well - TV didn't work well; we complained, but nothing was done - no in-room coffee, and none was available in the lobby - staff was friendly - good continental breakfast.2010-05-01"

More >

TripAdvisor Traveler Rating:


Based on 679 reviews

Read Recent Reviews

Lexington Hotel Miami Beach


4299 Collins Avenue, Miami Beach, FL 33140




From $110
See Rates

Rated Average Upper-midscale, smoke-free, oceanside hotel

10 floors, 143 rooms

Outdoor swimming pool

Restaurant - lounge

Restaurant open for lunch and dinner only

Free Internet in room

Parking costs $32 per night

Not pet-friendly - no pets allowed.

- Jul 2016 Most Recent HotelGuides Review

"This place needed an overhaul - room was outdated - carpet was old and smelly - small bathroom - good service - elevators didn't work well.2011-07-01"

More >

TripAdvisor Traveler Rating:


Based on 1149 reviews

Read Recent Reviews

Dorchester Hotel & Suites Miami Beach


1850 Collins Avenue, Miami Beach, FL 33139




From $117
See Rates

Rated Average Midscale, South Beach hotel across street from beach

3 floors, 126 rooms and suites - elevator

Heated outdoor swimming pool

Restaurant - lounge

Restaurant open for breakfast only

Parking costs $35 per night

Not pet-friendly - no pets allowed.

- Dec 2015

Note: This hotel charges a resort fee of $15 per night - includes Internet access.

Most Recent HotelGuides Review

"Though up-to-date, the hotel room was small and a little cramped. We were unable to sleep because of outside noise, so we left at 4 AM. No coffee available until the restaurant opens. I wouldn't stay here again.2016-01-12"

More >

TripAdvisor Traveler Rating:


Based on 1224 reviews

Read Recent Reviews

M Boutique Hotel Miami Beach


6945 Abbott Avenue, Miami Beach, FL 33141




From $124
See Rates

Rated High Upscale, smoke-free, all-suite hotel near beach

In North Beach Miami

2 floors

No swimming pool

Kitchen in every suite

Free Internet in room

Free but limited on-site parking

Not pet-friendly - no pets allowed.

- Nov 2015

Note: You must be 21 or older to reserve a room at this hotel.

TripAdvisor Traveler Rating:


Based on 135 reviews

Read Recent Reviews

Design Suites at Castle Beach Miami Beach


5445 Collins Avenue, Miami Beach, FL 33140




From $124
See Rates

Rated Average Upscale, smoke-free, north Miami Beach, oceanfront condos

18 floors, 110 condos

Outdoor swimming pool - exercise room

Restaurant - poolside bar

Full-service spa

Free Internet in room

Free parking

Pet-friendly condos - allows dogs and cats only up to 20 pounds, 1 pet per room - $250 per stay pet fee.

- Jun 2015

TripAdvisor Traveler Rating:


Based on 1336 reviews

Read Recent Reviews

Freehand Hostel Miami Beach


2727 Indian Creek Drive, Miami Beach, FL 33140




From $127
See Rates

Rated High Midscale, smoke-free, North Miami Beach hostel

1 block from beach

2 buildings - 3 floors, 63 rooms and suites - elevator

Outdoor swimming pool

Lounge

Free continental breakfast

Free Internet in room

No on-site parking available

Not pet-friendly - no pets allowed.

- Jun 2015 Most Recent HotelGuides Review

"No reading lamp, and staff ignored our request for an armchair; the only chair was in front of bedside table, and it squeaked loudly - faucet ran - pretty art deco lobby - we left after one night.2008-01-01"

More >

TripAdvisor Traveler Rating:


Based on 865 reviews

Read Recent Reviews

Hotel Ocean Miami Beach


1230 Ocean Drive, Miami Beach, FL 33139




From $130
See Rates

Rated Average Midscale, smoke-free, South Beach hotel

Steps from the beach

5 floors, 27 rooms and suites - AAA 3 Diamonds

No swimming pool

Valet parking only - $45 per night

Not pet-friendly - no pets allowed.

- Feb 2017

Note: This hotel charges a resort fee of $15 per night - includes Internet access and beach amenities.

TripAdvisor Traveler Rating:


Based on 517 reviews

Read Recent Reviews

Days Inn & Suites North Beach Oceanfront Miami Beach


7450 Ocean Terrace, Miami Beach, FL 33141




From $135
See Rates

Rated Average Cheap, smoke-free, full-service hotel near beach

7 floors, 92 rooms and suites

Outdoor swimming pool open in summer

Restaurant - lounge

Microwave and refrigerator in every room

Free Internet in room

Parking costs $10 per night

Not pet-friendly - no pets allowed.

- Jun 2015

Note: This hotel charges a resort fee of $10 per night - includes Internet access.

Most Recent HotelGuides Review

"RIght by the ocean - low rates.2008-10-01"

TripAdvisor Traveler Rating:


Based on 369 reviews

Read Recent Reviews

Sorrento Villas Miami Beach


7510 Harding Avenue, Miami Beach, FL 33141




From $136
See Rates

Rated High Midscale, smoke-free, North Beach motel

2 blocks from beach

2 floors, 23 rooms - no elevator

No swimming pool

Free Internet in room

Parking is free but limited

Pet-friendly motel - $10 per night fee for each pet.

- Aug 2016

TripAdvisor Traveler Rating:


Based on 69 reviews

Read Recent Reviews

Alden Hotel Miami Beach


2925 Indian Creek, Miami Beach, FL 33140




From $137
See Rates

Rated Average Midscale, smoke-free, North Beach hotel

2 blocks from beach

3 floors, 71 rooms - elevator

Outdoor swimming pool

Microwave and refrigerator in every room

Free Internet in room

No on-site parking available

Not pet-friendly - no pets allowed.

- Jun 2015

TripAdvisor Traveler Rating:


Based on 95 reviews

Read Recent Reviews

Hall Hotel Miami Beach


1500 Collins Avenue, Miami Beach, FL 33139




From $140
See Rates

Rated Very High Upscale, smoke-free, full-service, South Beach motel

One block from the beach

3 floors, 164 rooms - elevator

Outdoor swimming pool

Restaurant - lounge

Microwave and refrigerator in every room

Valet parking only - $40 per night

Pet-friendly motel - no pet fee.

- Jan 2017

Note: This hotel charges a resort fee of $20 per night - includes Internet access.

TripAdvisor Traveler Rating:


Based on 666 reviews

Read Recent Reviews

Miami Beach Resort & Spa


4833 Collins Avenue, Miami Beach, FL 33140




From $144
See Rates

Rated Average Upscale, smoke-free, full-service, beachfront hotel

3 miles north of downtown Miami Beach

18 floors, 424 rooms and suites

Outdoor swimming pool - exercise room

3 restaurants - 2 lounges - room service

Full-service spa

Parking costs $32 per night

Not pet-friendly - no pets allowed.

- Jun 2015

Note: This hotel charges a resort fee of $20 per night - includes Internet access.

Most Recent HotelGuides Review

"Located on South Beach - don't recommend.2010-10-01"

More >

TripAdvisor Traveler Rating:


Based on 3581 reviews

Read Recent Reviews

Lincoln Arms Suites Miami Beach


1800 James Avenue, Miami Beach, FL 33139




From $148
See Rates

Rated High Midscale, smoke-free, all-suite hotel near beach

1 block from Miami Beach Convention Center

3 floors, 43 studio and 1-bedroom suites - elevator

Free shuttle to Miami Airport

No swimming pool

Kitchen in every suite

Valet parking only - $35 per night

Not pet-friendly - no pets allowed.

- Dec 2015

Note: This hotel charges a resort fee of $20 per night - includes Internet access.

TripAdvisor Traveler Rating:


Based on 484 reviews

Read Recent Reviews

Hilton Cabana Hotel Miami Beach


6261 Collins Avenue, Miami Beach, FL 33140




From $153
See Rates

Rated High Upscale, smoke-free, full-service, oceanfront hotel

13 miles northeast of Miami Airport

12 miles from Port of Miami

10 floors, 231 rooms and suites

2 outdoor swimming pools - 24-hour exercise room

Restaurant - lounge - room service

Free Internet in room

Valet parking only - $40 per night

Not pet-friendly - no pets allowed.

- Jan 2016

TripAdvisor Traveler Rating:


Based on 1801 reviews

Read Recent Reviews

Clinton Hotel & Spa Miami Beach


825 Washington Avenue, Miami Beach, FL 33139




From $157
See Rates

Rated Average Upscale, smoke-free, full-service hotel

2 blocks from Ocean Drive

4 floors, 88 rooms and suites

Outdoor swimming pool

Valet parking only - $30 per night

Not pet-friendly - no pets allowed.

- Jul 2015

Note: This hotel charges a resort fee of $15 per night - includes Internet access.

Most Recent HotelGuides Review

"Great location and rates - had to call the front desk twice for towels; I finally got them 2 hours later - hallways were dark.2011-07-01"

More >

TripAdvisor Traveler Rating:


Based on 1401 reviews

Read Recent Reviews

Hotel Shelley Miami Beach


844 Collins Avenue, Miami Beach, FL 33139




From $158
See Rates

Rated Average Midscale, smoke-free hotel near beach

3 floors, 49 rooms and suites - no elevator

Free shuttle to Miami Airport

Outdoor swimming pool

Lounge

Parking costs $20 per night

Pet-friendly hotel - allows dogs up to 50 pounds only, 2 dogs per room - no pet fee.

- Dec 2015

Note: This hotel charges a resort fee of $21 per night - includes Internet access.

Most Recent HotelGuides Review

"Average, modern hotel. The room was small and there was no pool, but I did enjoy the free happy hour each day.2016-02-29"

TripAdvisor Traveler Rating:


Based on 1342 reviews

Read Recent Reviews

Clifton South Beach Hotel Miami Beach


1343 Collins Avenue, Miami Beach, FL 33139




From $159
See Rates

Rated Average Midscale, smoke-free, eco-friendly, South Beach hotel

Located a few blocks from beach

2 blocks from beach

2 floors, 35 rooms - no elevator

No swimming pool

Free Internet in room

No on-site parking available

Not pet-friendly - no pets allowed.

- Aug 2016

TripAdvisor Traveler Rating:


Based on 283 reviews

Read Recent Reviews

Vintro Hotel South Beach Miami Beach


2216 Park Avenue, Miami Beach, FL 33139




From $161
See Rates

Rated Very High Luxury, smoke-free hotel near Bass Museum of Art

Not within walking distance of beach

A Curio Collection by Hilton hotel

3 floors, 50 rooms and suites - elevator

Outdoor swimming pool - exercise room

Restaurant - lounge

Restaurant open for breakfast and dinner only

Free Internet in room

Parking costs $35 per night

Pet-friendly hotel - allows pets up to 25 pounds - $200 per stay pet fee.

- Jun 2015

TripAdvisor Traveler Rating:


Based on 744 reviews

Read Recent Reviews

Cadet Hotel South Beach


1701 James Avenue, Miami Beach, FL 33139




From $161
See Rates

Rated High Upscale, smoke-free hotel near the beach

2 floors, 34 rooms - no elevator

No swimming pool

Restaurant

Restaurant open for breakfast and dinner only

Free Internet in room

Parking costs $25-30 per night

Not pet-friendly - no pets allowed.

- Nov 2014 Most Recent HotelGuides Review

"The hotel staff was professional, friendly, and helpful. They took great care of me.2016-04-15"

More >

TripAdvisor Traveler Rating:


Based on 896 reviews

Read Recent Reviews

Villa Italia South Beach Miami Beach


354 Washington Avenue, Miami Beach, FL 33139




From $163
See Rates

Rated Very High Midscale, smoke-free, South Beach motel

6 blocks from the beach

Single-story, 12 rooms

No swimming pool

Valet parking only - $29 per night

Not pet-friendly - no pets allowed.

- Jan 2016

Note: This motel charges a resort fee of $13 per night - includes Internet access, breakfast, beach chairs, and umbrellas.

TripAdvisor Traveler Rating:


Based on 509 reviews

Read Recent Reviews

Viscay Hotel Miami Beach


960 Collins Avenue, Miami Beach, FL 33139




From $165
See Rates

Rated High Upscale, smoke-free hotel near beach and convention center

2 floors, 18 rooms and suites - no elevator

No swimming pool

Free continental breakfast

Free Internet in room

No on-site parking available

Not pet-friendly - no pets allowed.

- Mar 2017

TripAdvisor Traveler Rating:


Based on 248 reviews

Read Recent Reviews

Riviera South Beach Hotel Miami Beach


318 20th Street, Miami Beach, FL 33139




From $168
See Rates

Rated High Upscale, smoke-free, all-suite hotel near beach

3 floors, 54 1-bedroom suites - elevator

Heated outdoor swimming pool

Kitchen in every suite

Valet parking only - $35 per night

Pet-friendly hotel - $25 per night fee for each pet.

- Dec 2015

Note: This hotel charges a resort fee of $21 per night - includes Internet access.

Most Recent HotelGuides Review

"Close to the beach and convention center - hotel was a bit outdated - room needed better soundproofing - elevator was out of service - good continental breakfast - had an airport shuttle.2011-02-01"

TripAdvisor Traveler Rating:


Based on 2239 reviews

Read Recent Reviews

1818 Meridian House Miami Beach


1816 Meridian Avenue, Miami Beach, FL 33139




From $169
See Rates

Rated High Luxury, smoke-free condos

Near Miami Beach Convention Center

2 floors, 27 studio to 2-bedroom condos

No swimming pool

Kitchen in every condo

Free Internet in room

Parking costs $25 per night

Not pet-friendly - no pets allowed.

- Sep 2015

TripAdvisor Traveler Rating:


Based on 126 reviews

Read Recent Reviews

Collins Hotel Miami Beach


6600 Collins Avenue, Miami Beach, FL 33141




From $169
See Rates

Rated Average Midscale, smoke-free motel near the beach

14 miles northeast of Miami Airport

2 buildings - 2 and 3 floors, 101 rooms and suites

No elevator

Outdoor swimming pool

Free Internet in room

Parking costs $15 per night

Not pet-friendly - no pets allowed.

- Jun 2015

TripAdvisor Traveler Rating:


Based on 898 reviews

Read Recent Reviews

Circa 39 Hotel Miami Beach


3900 Collins Avenue, Miami Beach, FL 33140




From $170
See Rates

Rated Very High Midscale, smoke-free, full-service hotel

Across the street from beach

3 floors, 97 rooms and suites - elevator

Heated outdoor swimming pool open all year - exercise room

Restaurant - lounge

Parking costs $26 per night

Not pet-friendly - no pets allowed.

- Jan 2017

Note: This hotel charges a resort fee of $17 per night - includes Internet access and beach amenities.

TripAdvisor Traveler Rating:


Based on 762 reviews

Read Recent Reviews

Chesterfield Hotel Miami Beach


855 Collins Avenue, Miami Beach, FL 33139




From $178
See Rates

Rated High Upscale, smoke-free, full service hotel near Lummus Park

10 miles from Miami Airport

3 floors, 90 rooms and suites - elevator

Free shuttle to Miami Airport

No swimming pool

Restaurant - lounge - room service

Valet parking only - $32 per night

Pet-friendly hotel - allows pets up to 50 pounds - no pet fee.

- Dec 2015

Note: This hotel charges a resort fee of $15 per night - includes Internet access.

Most Recent HotelGuides Review

"Good hotel for the price. Overall a positive experience.2015-04-15"

TripAdvisor Traveler Rating:


Based on 2943 reviews

Read Recent Reviews

Metropole Hotel South Beach Miami Beach


635 Collins Avenue, Miami Beach, FL 33139




From $178
See Rates

Rated High Upscale, smoke-free, all-suite hotel

1 block from beach

4 floors, 42 1-bedroom and 2 bedroom suites

No swimming pool

Kitchen in every suite

Valet parking only - $32 per night

Pet-friendly hotel - allows pets up to 20 pounds - $25 per night fee for each pet.

- Dec 2015

Note: This hotel charges a resort fee of $20 per night - includes Internet access.

TripAdvisor Traveler Rating:


Based on 814 reviews

Read Recent Reviews

Venezia Hotel Miami Beach


3865 Indian Creek Drive, Miami Beach, FL 33140




From $60
See Rates

Rated Very Low – Not Recommended Cheap, smoke-free hotel 1 block from beach

3 floors, 49 rooms - elevator

No swimming pool

Free continental breakfast

Note: No Internet access

No on-site parking available

Not pet-friendly - no pets allowed.

- Jun 2015

Note: This hotel charges a cleaning fee of $100 or more per stay.

TripAdvisor Traveler Rating:


Based on 157 reviews

Read Recent Reviews

Ocean Surf Hotel Miami Beach


7436 Ocean Terrace, Miami Beach, FL 33141




From $94
See Rates

Rated Very Low – Not Recommended Cheap, smoke-free, North Beach Miami hotel near beach

4 floors, 50 rooms

No swimming pool

Free continental breakfast

Free Internet in room

Free parking

Not pet-friendly - no pets allowed.

- Aug 2015

TripAdvisor Traveler Rating:


Based on 388 reviews

Read Recent Reviews

Seagull Hotel Miami Beach


100 East 21st Street, Miami Beach, FL 33139




From $126
See Rates

Rated Very Low – Not Recommended Midscale, smoke-free, South Beach, oceanfront hotel

7 floors, 172 rooms

Outdoor swimming pool

Restaurant

Restaurant open for breakfast only

Free Internet in room

No on-site parking available

Not pet-friendly - no pets allowed.

- Mar 2017 Most Recent HotelGuides Review

"Good rates - carpet smelled bad.2011-05-01"

More >

TripAdvisor Traveler Rating:


Based on 984 reviews

Read Recent Reviews
Why Book Here?

Lowest price guarantee
Pay at hotel in most cases
If you don't like your hotel,
we'll refund your money.
Cash rewards + hotel points too



Miami Beach Info
Pet-Friendly Miami Beach Hotels
Miami Beach Group Hotel Rates
Map of Miami Beach FL Hotels
Hotels near
Nearby Attractions



Hotels near Jackie Gleason Theater
0.1 mile east


Hotels near Miami Beach Convention Center
0.2 mile NE


Hotels near Mount Sinai Medical Center Miami Beach
1.5 miles north


Hotels near Miami International University of Art and Design
3.3 miles west


Hotels near Ultra Festival FL
3.4 miles west


Hotels near Bayfront Park
3.4 miles west


Hotels near Miami Cruise Terminal
3.4 miles west


Hotels near American Airlines Arena
3.5 miles west


Hotels near Miami Dade College
3.7 miles west


Hotels near Miami Knight Center
3.7 miles SW


Hotels near Miami Convention Center
3.8 miles SW


Hotels near Miami International Boat Show FL
4.1 miles SW


Hotels near Miami Seaquarium
4.5 miles SW


Hotels near Bascom Palmer Eye Institute
4.7 miles west


Hotels near Ryder Trauma Center
4.8 miles west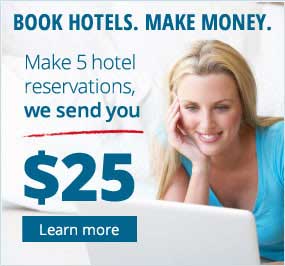 Hotel Tips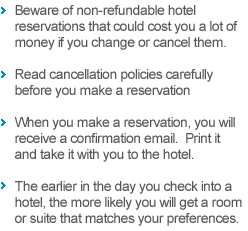 Hotels in
Nearby Cities



Fisher Island FL Hotels
2.4 miles south


Miami Shores FL Hotels
6 miles NW


Key Biscayne FL Hotels
7 miles south


Brownsville FL Hotels
7 miles west


North Miami FL Hotels
7 miles NW


Coral Gables FL Hotels
9 miles west


North Miami Beach FL Hotels
10 miles north


Sunny Isles Beach FL Hotels
10 miles north


Opa Locka FL Hotels
10 miles NW


Hialeah FL Hotels
11 miles NW


Aventura FL Hotels
11 miles north