Shrine Auditorium Hotels – Los Angeles, California
---
Going to an event at the Shrine Auditorium in Los Angeles, California? Then use this simple search form to find nearby hotels, motels, and other lodging.
The Shrine Auditorium and Expo Hall is across the street from the University of Southern California and about 7 miles from LAX Airport.
It has hosted the Academy Awards, American Music Awards, BET Awards, Grammys, and Screen Actors Guild Awards.
Los Angeles Group Hotel Rates – 10 or more rooms
Hotels near Los Angeles Shrine Auditorium
Closest hotels – as the crow flies – are listed first.

Radisson Hotel Midtown Los Angeles At USC


3540 South Figueroa Street, Los Angeles, CA 90007

0.2 mile



From $234
See Rates

Rated Average

Upscale, smoke-free, full-service hotel near USC

Map

of hotel and Los Angeles Shrine Auditorium

Smoke-free hotel - pet friendly

Free Internet in room

More ... Hotel

Guides Verified Reviews

Walk to USC and restaurants - Mar 2011

Close to USC - room was nice, large, and clean - liked the decor - friendly staff - perfect place to stay - Aug 2009

Across the street from the east gates to USC - room was a bit worn - Jun 2009

Carpet in room was old and dirty - staff was extremely friendly - had an on-site restaurant and store, but they were closed for renovation; only a makeshift restaurant was open - I'd stay again - Apr 2009

Cheap, quiet, and peaceful - room wasn't in great shape, but it was clean and comfortable - staff was so friendly and helpful - Apr 2009

JW Marriott Hotel Los Angeles


900 West Olympic Blvd, Los Angeles, CA 90015

1.8 miles



From $305
See Rates

Rated Very High

Luxury, smoke-free, full-service hotel

Map

of hotel and Los Angeles Shrine Auditorium

Smoke-free hotel - does not allow pets

More ... Hotel

Guides Verified Reviews

Good location - room was clean and fresh - had to pay for parking - Sep 2010

Ritz-Carlton Hotel Los Angeles


900 West Olympic Boulevard, Los Angeles, CA 90015

1.8 miles



From $370
See Rates

Rated Very High

Luxury, smoke-free, full-service, downtown hotel

Map

of hotel and Los Angeles Shrine Auditorium

Smoke-free hotel - does not allow pets

More ...

Luxe City Center Hotel Los Angeles


1020 South Figueroa Street, Los Angeles, CA 90015

1.8 miles



From $264
See Rates

Rated High

Upper-midscale, smoke-free, full-service hotel

Map

of hotel and Los Angeles Shrine Auditorium

Smoke-free hotel - pet friendly

Free Internet in room

More ... Hotel

Guides Verified Reviews

Walk to Staples Center - hotel was clean - staff member entered my room without knocking; it made me feel unsafe - Jun 2011

Room was beautiful and comfortable - welcoming personnel - good experience - Apr 2011

Good location - nice decor - staff was friendly and helpful - highly recommend - Mar 2011

Across the street from Staples Center - beautifully renovated hotel - Jan 2011

Room had a view of the parking lot - great bed - liked the rain showerhead - pool, bar, and restaurant were under construction - Dec 2010

Residence Inn by Marriott Downtown Los Angeles


901 West Olympic Blvd, Los Angeles, CA 90015

1.8 miles



From $339
See Rates

Rated Very High

Upscale, smoke-free, all-suite, extended-stay hotel

Map

of hotel and Los Angeles Shrine Auditorium

Smoke-free hotel - pet friendly

Free hot breakfast - Free Internet in room

More ...

Americas Best Value Inn & Suites USC Los Angeles


4122 South Western Avenue, Los Angeles, CA 90062

1.8 miles



From $72
See Rates

Rated Average

Cheap motel near University of Southern California

Map

of hotel and Los Angeles Shrine Auditorium

Hotel does not allow pets

Free Internet in room

More ... Hotel

Guides Verified Reviews

Not a great area - room was extremely clean - bed was large - liked the big, walk-in shower and having two sinks - friendly service - Dec 2010

Room and beds were small, and we had to share room with roaches - no shower - we were promised a new room every day, but it never happened - had to have housekeepers open door each time we returned - clientele made me uncomfortable - service was horrible - a nightmare - Jun 2007

Ace Hotel Downtown Los Angeles


929 South Broadway, Los Angeles, CA 90015

1.9 miles



From $252
See Rates




Rated High

Upscale, smoke-free, full-service, downtown LA hotel

Map

of hotel and Los Angeles Shrine Auditorium

Smoke-free hotel - pet friendly

Free Internet in room

More ...

Ramada Hotel Convention Center Los Angeles


1901 West Olympic Blvd, Los Angeles, CA 90006

1.9 miles



From $119
See Rates

Rated Average

Midscale, smoke-free, full-service hotel

Map

of hotel and Los Angeles Shrine Auditorium

Smoke-free hotel - does not allow pets

Free Internet in room

More ... Hotel

Guides Verified Reviews

Economical - room was quiet - May 2011

Close enough to USC - good rates - room smelled bad - carpet was old - Mar 2011

Bedspread was stained - poor TV reception, and it wasn't fixed despite my request - water pressure in the shower was extremely weak - computer room was closed, and there was an "out of order" sign on the door - this hotel was terrible - Jan 2011

Convenient location - room was large and clean - had a fridge and microwave - carpet looked a bit shabby - there was some mold in the bathroom - nice hotel - Nov 2009

Good location - beds were comfortable - had to pay extra for parking 2 vehicles - great place to stay - Oct 2009

Rodeway Inn Convention Center Los Angeles


1904 West Olympic Blvd, Los Angeles, CA 90006

1.9 miles



From $141
See Rates

Rated Average

Cheap, smoke-free, downtown Los Angeles hotel

Map

of hotel and Los Angeles Shrine Auditorium

Smoke-free hotel - does not allow pets

Free continental breakfast - Free Internet in room

More ... Hotel

Guides Verified Reviews

Centrally located - needed more parking - Oct 2008

Conveniently located - reasonably priced - had to have key card reprogrammed every time we returned wanted to enter our room - Aug 2008

Good service - great place - Apr 2008

Room was clean - there were gaps around the AC unit - friendly staff - pool was locked - good continental breakfast - elevator needed refurbishing - Mar 2008

Near the University of Southern California - competitive rates - exceeded my expectations room was clean, modern, and well-equipped - window AC unit wasn't too loud - parking was limited, had tight spaces - Aug 2007

O Hotel Los Angeles


819 South Flower Street, Los Angeles, CA 90017

3 miles



From $180
See Rates

Rated Average

Upscale, smoke-free, full-service hotel

Map

of hotel and Los Angeles Shrine Auditorium

Smoke-free hotel - does not allow pets

More ... Hotel

Guides Verified Reviews

Upscale and cozy - I love this hotel - Aug 2011

Great rates - liked the funky design; felt like a European hotel - restaurant food was fabulous - Feb 2011

Room was clean - no wireless Internet access in the room - great stay - Jan 2011

Close to Staples Center; walk to everything downtown - room and bed were clean - needed better soundproofing - I had a view of rooms at the neighboring hotel - decent stay - Jan 2011

Good rates - AC didn't work well - fridge wasn't cold enough - limited TV channel selection - showerhead was awkward - had problems with the guest computer - not what I expected - Oct 2010

Ritz Milner Hotel Los Angeles


813 South Flower Street, Los Angeles, CA 90017

3 miles



From $95
See Rates

Rated Average

Midscale, downtown Los Angeles hotel

Map

of hotel and Los Angeles Shrine Auditorium

Hotel does not allow pets

Free continental breakfast - Free Internet in room

More ... Hotel

Guides Verified Reviews

Walk to the convention center; IHOP across the street - room was pleasant, clean, and comfortable - really great front desk staff - I'd definitely stay again - Feb 2012

Good location - smelled a little like a nursing home - needed cleaning around the edges - Nov 2011

Convenient to Staples Center and Nokia Theatre - quaint hotel - room was clean and quiet - great staff - Aug 2011

Convenient location - attractive hotel - room was small - breakfast was good - May 2011

Close to Staples Center and restaurants - shower was small - adequate accommodations for a short stay - Apr 2011

Americas Best Value Inn Los Angeles


1123 West 7th Street, Los Angeles, CA 90017

3 miles



From $80
See Rates

Rated Average

Cheap, downtown Los Angeles motel

Map

of hotel and Los Angeles Shrine Auditorium

Hotel does not allow pets

Free continental breakfast - Free Internet in room

More ... Hotel

Guides Verified Reviews

Convenient location - room was nice, comfortable, and clean - friendly, helpful staff - checkout time of 11 AM was too early - needed a bit more parking - good stay - Jul 2011

Close to Staples Center - room wasn't clean enough - there was dust and hair in the corners - the walls were a little dirty - mattress was so thin I could feel the bedsprings - Jan 2011

Historic Mayfair Hotel Los Angeles


1256 West 7th Street, Los Angeles, CA 90017

3 miles



From $85
See Rates

Rated Average

Upper-midscale, smoke-free, downtown Los Angeles hotel

Map

of hotel and Los Angeles Shrine Auditorium

Smoke-free hotel - does not allow pets

Free Internet in room

More ... Hotel

Guides Verified Reviews

Room was horrible - check-in service was slow - I was extremely disappointed - Sep 2010

Reasonable rates - couldn't adjust the room temperature - phone jack didn't work - ironing board wasn't stable - bathroom had limited counter space - not enough towels provided - May 2009

Close to the convention center - restaurant service could've been better - a good choice - Feb 2009

Good rates - no AC - had trouble with the water pressure and temperature control - Jun 2008

Surrounding area was a bit scary at night - good value - room wasn't clean - bed was all right - gorgeous lobby - staff was friendly - nice cafe - May 2008

Sheraton Hotel Downtown Los Angeles


711 South Hope Street, Los Angeles, CA 90017

3 miles



From $267
See Rates

Rated Average

Upscale, smoke-free, full-service hotel

Map

of hotel and Los Angeles Shrine Auditorium

Smoke-free hotel - pet friendly

More ... Hotel

Guides Verified Reviews

Nice room, but needed better lighting - Apr 2010

I was impressed with this hotel - Apr 2010

Convenient location - room was nice - great service - I was totally satisfied - Apr 2010

No hot water, so we were upgraded to a suite - enjoyed the breakfast buffet - elevators were fast - Apr 2010

IHOP restaurant around the corner - clean and safe - room was spacious - parking was expensive - I recommend - Feb 2010

Los Angeles Athletic Club Hotel


431 West 7th Street, Los Angeles, CA 90014

3 miles



From $234
See Rates

Rated High

Upper-midscale, smoke-free, full-service hotel

Map

of hotel and Los Angeles Shrine Auditorium

Smoke-free hotel - does not allow pets

Free Internet in room

More ... Hotel

Guides Verified Reviews

I could hear water running in the next room - staff was friendly and helpful - nice pool - great place to stay - Jul 2009

Great bang for the buck - room was clean and spacious, but looked tired - great pool and fitness center - continental breakfast was good - Jun 2008

Hotel Solaire Los Angeles


1710 West 7th Street, Los Angeles, CA 90017

3 miles



From $109
See Rates

Rated Average

Midscale, smoke-free, downtown los Angeles motel

Map

of hotel and Los Angeles Shrine Auditorium

Smoke-free hotel - does not allow pets

Free hot breakfast - Free Internet in room

More ... Hotel

Guides Verified Reviews

Floor seemed to have water damage; it didn't feel level - not enough hot water for showers - nice front desk staff - not such a comfortable stay - Mar 2010

Worth the price - hotel was nice and quiet - cable TV didn't work in our room, so we changed rooms - Jan 2010

Not enough space between beds and walls - no parking - Oct 2009

Easy check-in - Aug 2009

Close to downtown - room smelled bad - not a good stay - Mar 2009

Standard Hotel Downtown Los Angeles


550 South Flower Street, Los Angeles, CA 90071

3 miles



From $590
See Rates

Rated Average

Luxury, smoke-free, full-service hotel

Map

of hotel and Los Angeles Shrine Auditorium

Smoke-free hotel - pet friendly

Free Internet in room

More ... Hotel

Guides Verified Reviews

Some employees were rude and didn't know the city well - liked the rooftop pool and bar - Jun 2011

Liked the modern vibe - room was a bit small - shower was completely visible from the bedroom - fun hotel, but not for everyone - Apr 2011

Nice lobby - parking was expensive and inconvenient - Jan 2010
Map of Hotels near
Shrine Auditorium


Los Angeles Info
Shrine Auditorium and Expo Hall
Los Angeles Hotels and Reviews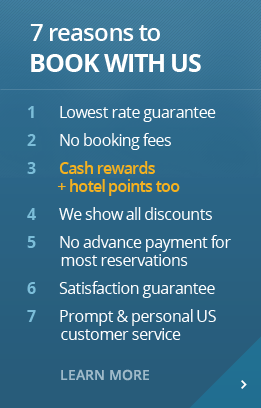 Los Angeles Hotel Tips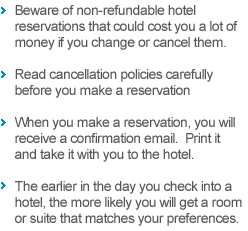 Hotels near
Nearby Attractions



Bovard Auditorium
0.2 mile SW


USC - University of Southern California
0.2 mile west


Hahn Plaza
0.3 mile SW


USC Gould School of Law
0.3 mile SW


Mt St Mary's College
0.5 mile north


Los Angeles Natural History Museum
0.6 mile SW


California Science Center
0.6 mile SW


Exposition Park
0.6 mile SW


Los Angeles Memorial Sports Arena
0.7 mile south


Memorial Coliseum
0.7 mile SW


Grand Olympic Auditorium
1.1 miles NE


Los Angeles Convention Center
1.4 miles NE


Staples Center
1.7 miles NE


Nokia Theatre LA LIVE
1.7 miles NE


L.A. Live
1.8 miles NE


GRAMMY Museum
1.8 miles NE


Loyola Law School
1.9 miles north


California Market Center
2 miles NE


Orpheum Theatre
3 miles NE


Southwestern Law School
3 miles north


HotelGuides.com