Map of Santa Monica Hotels
Click any colored area to see hotels within that area.
Santa Monica Hotels, Motels, and Reviews – By Area
Best Value Hotels in Santa Monica
Best value hotels are listed first. These are good hotels that cost less than other good hotels. Based on guest reviews and nightly room rates.
Comfort Inn Santa Monica


2815 Santa Monica Blvd, Santa Monica, CA 90404




From $162
See Rates

Rated Average Midscale, mid-city Santa Monica motel

3 floors, 108 rooms - elevator

Heated outdoor swimming pool

Free hot breakfast buffet

Free Internet in room

Free parking

Not pet-friendly - no pets allowed.

- Dec 2014 Most Recent HotelGuides Review

"Conveniently located. Great room. Check-in was easy. I highly recommend this motel.2015-09-18"

More >

TripAdvisor Traveler Rating:


Based on 556 reviews

Read Recent Reviews

Days Inn Santa Monica


3007 Santa Monica Blvd, Santa Monica, CA 90404




From $169
See Rates

Rated Average Cheap, smoke-free, midtown Santa Monica hotel

4 floors, 68 rooms

No swimming pool

Exercise room

Free continental breakfast

Free Internet in room

Free parking

Not pet-friendly - no pets allowed.

- Apr 2015 Most Recent HotelGuides Review

"Nice hotel room for the price.2016-03-06"

More >

TripAdvisor Traveler Rating:


Based on 412 reviews

Read Recent Reviews

Travelodge Pico Blvd Santa Monica


3102 Pico Blvd, Santa Monica, CA 90405




From $175
See Rates

Rated High Cheap, smoke-free motel near Civic Auditorium

2 floors, 79 rooms and suites - no elevator - AAA 2 Diamonds

No swimming pool

Free continental breakfast

Free Internet in room

Free parking

Not pet-friendly - no pets allowed.

- Feb 2017 Most Recent HotelGuides Review

"Close to the airport and the beach. Well worth the price considering the location. My 1st room was noisy, but the motel staff was great and moved me to an upgraded room. Stay here.2016-08-26"

More >

TripAdvisor Traveler Rating:


Based on 1859 reviews

Read Recent Reviews

Hotel California Santa Monica


1670 Ocean Avenue, Santa Monica, CA 90401




From $199
See Rates

Rated Average Midscale, smoke-free, beachfront motel near Civic Auditorium

2 floors, 21 rooms - no elevator

No swimming pool

Free Internet in room

Parking costs $33 per night

Pet-friendly motel - allows pets up to 25 pounds - $50 per stay pet fee.

- Feb 2017 Most Recent HotelGuides Review

"Great location and reasonably priced. A small, charming motel on the ocean. The room was small, dated, and not the cleanest. No coffee pot or microwave. The staff was exceptionally helpful and friendly. Parking was expensive.2015-12-05"

More >

TripAdvisor Traveler Rating:


Based on 1034 reviews

Read Recent Reviews

DoubleTree Suites by Hilton Hotel Santa Monica


1707 4th Street, Santa Monica, CA 90401




From $247
See Rates

Rated High Upscale, smoke-free, all-suite, full-service hotel

Located in downtown Santa Monica

4 blocks from Santa Monica Beach and Pier

8 floors, 253 suites

Heated outdoor swimming pool - exercise room

Restaurant - lounge - cafe - room service

Microwave and refrigerator in every suite

Free Internet in room

Valet parking only - $32 per night

Not pet-friendly - no pets allowed.

- May 2015 Most Recent HotelGuides Review

"Good location and value - nice hotel - staff was friendly - parking was a minor inconvenience, and wasn't free - great stay.2008-08-01"

TripAdvisor Traveler Rating:


Based on 2331 reviews

Read Recent Reviews

Best Western Plus Gateway Hotel Santa Monica


1920 Santa Monica Blvd, Santa Monica, CA 90404




From $249
See Rates

Rated High Midscale, smoke-free, mid-city Santa Monica hotel

2 miles from the beach

4 floors, 123 rooms

No swimming pool

Free Internet in room

Free parking

Not pet-friendly - no pets allowed.

- Feb 2016 Most Recent HotelGuides Review

"IHOP restaurant next door - staff was friendly and attentive.2011-03-01"

More >

TripAdvisor Traveler Rating:


Based on 1081 reviews

Read Recent Reviews

Channel Road Inn & Suites Santa Monica


219 West Channel Road, Santa Monica, CA 90402




From $250
See Rates

Rated Very High Luxury, smoke-free bed and breakfast inn

Near Santa Monica State Beach

2.5 miles from Santa Monica Pier

3 floors, 15 rooms - no elevator

No swimming pool

Free continental breakfast

Free Internet in room

Free parking

Pet-friendly hotel - pets allowed only in 1 pet room - $65 per stay pet fee.

- Jun 2015

TripAdvisor Traveler Rating:


Based on 475 reviews

Read Recent Reviews

Le Meridien Delfina Hotel Santa Monica


530 Pico Blvd, Santa Monica, CA 90405




From $299
See Rates

Rated High Upscale, smoke-free, full-service hotel

Near Civic Auditorium

9 floors, 307 rooms and suites - AAA 3 Diamonds

Heated outdoor swimming pool - exercise room

Restaurant - lounge - room service

Free parking

Pet-friendly hotel - allows dogs up to 40 pounds, 1 dog per room - $100 per stay pet fee.

- Feb 2017

Note: Warning: This hotel charges a resort fee of $25 per night - includes Internet access.

Most Recent HotelGuides Review

"Clean and well-maintained - didn't like the bar - good valet parking service.2008-08-01"

More >

TripAdvisor Traveler Rating:


Based on 1044 reviews

Read Recent Reviews

Ocean View Hotel Santa Monica


1447 Ocean Avenue, Santa Monica, CA 90401




From $309
See Rates

Rated High Upper-midscale, smoke-free hotel near beach

Also near Santa Monica Beach, pier, 3rd Street Promenade

4 floors, 66 rooms

No swimming pool

Free Internet in room

Valet parking only - $35 per night

Not pet-friendly - no pets allowed.

- Feb 2017 Most Recent HotelGuides Review

"Good location - hotel looked old and needed updating - I was put in a spare room in the basement my 1st night, but was moved to a nice, regular room the next night.2008-02-01"

More >

TripAdvisor Traveler Rating:


Based on 506 reviews

Read Recent Reviews

Ambrose Hotel Santa Monica


1255 20th at Arizona, Santa Monica, CA 90404




From $309
See Rates

Rated High Midscale, smoke-free, mid-city Santa Monica hotel

4 floors, 77 rooms

No swimming pool

Exercise room

Free continental breakfast

Free Internet in room

Parking costs $22 per night

Not pet-friendly - no pets allowed.

- Sep 2015 Most Recent HotelGuides Review

"Convenient location - room was clean - heard a bit of street noise - nice staff - good breakfast.2010-05-01"

More >

TripAdvisor Traveler Rating:


Based on 1188 reviews

Read Recent Reviews

Palihouse Hotel Santa Monica


1001 3rd Street, Santa Monica, CA 90403




From $315
See Rates

Rated Very High Upscale, smoke-free, full-service, downtown hotel

3 floors, 30 rooms and suites - elevator

No swimming pool

Restaurant - lounge

Free Internet in room

Valet parking only - $30 per night

Pet-friendly hotel - $125 per stay fee for each pet.

- Feb 2016 Most Recent HotelGuides Review

"Good location - loved the Moorish architecture - room was large - nice gardens - helpful staff - needed better parking - great little hotel.2008-11-01"

More >

TripAdvisor Traveler Rating:


Based on 252 reviews

Read Recent Reviews

Wyndham Santa Monica Beach at the Pier Hotel


120 Colorado Avenue, Santa Monica, CA 90401




From $323
See Rates

Rated Average Upscale, smoke-free, downtown hotel

6 floors, 132 rooms

Heated outdoor swimming pool - exercise room

Restaurant - lounge - room service

Restaurant open for breakfast and dinner only

Free Internet in room

Valet parking only - $39 per night

Pet-friendly hotel - allows dogs and cats only up to 35 pounds - no pet fee.

- Mar 2016 Most Recent HotelGuides Review

"Our hotel room had a view of the noisy freeway. The employees were fine. Parking was expensive, and entering the lot could be challenging. Nothing special other than the location.2016-09-07"

More >

TripAdvisor Traveler Rating:


Based on 545 reviews

Read Recent Reviews

Georgian Hotel Santa Monica


1415 Ocean Avenue, Santa Monica, CA 90401




From $329
See Rates

Rated High Upscale, smoke-free, full-service, oceanfront, boutique hotel

Overlooks Santa Monica Bay

Member of Historic Hotels of America

8 floors, 84 rooms and suites

No swimming pool

Exercise room

Restaurant - lounge - room service

Free Internet in room

Parking costs $29 per night

Pet-friendly hotel - allows dogs up to 50 pounds only - $150 per stay fee for each dog up to 7 nights.

- Feb 2017 Most Recent HotelGuides Review

"Lovely hotel and room - staff was nice, even held our luggage after we checked out - great place to stay.2009-03-01"

More >

TripAdvisor Traveler Rating:


Based on 2123 reviews

Read Recent Reviews

Loews Santa Monica Beach Hotel


1700 Ocean Avenue, Santa Monica, CA 90401




From $330
See Rates

Rated High Luxury, smoke-free, full-service hotel

Near Santa Monica Civic Auditorium - short walk to beach

8 floors, 347 rooms and suites - AAA 4 Diamonds

Heated outdoor swimming pool - exercise room

Restaurant - lounge - room service

Full-service spa

Valet parking only - $45 per night

Pet-friendly hotel - allows up to 2 pets per room - $100 per stay pet fee.

- Feb 2017

Note: Warning: This hotel charges a resort fee of $25 per night - includes Internet access.

TripAdvisor Traveler Rating:


Based on 2244 reviews

Read Recent Reviews

Viceroy Hotel Santa Monica


1819 Ocean Avenue, Santa Monica, CA 90401




From $374
See Rates

Rated Very High Luxury, smoke-free, full-service hotel

Across the street from Santa Monica Civic Auditorium

8 miles from LAX Airport

8 floors, 162 rooms and suites

2 outdoor swimming pools - exercise room

Restaurant - lounge - room service

Valet parking only - $50 per night

Pet-friendly hotel - allows dogs up to 50 pounds, 2 dogs per room - $50 per night fee for each dog.

- Feb 2017

Note: This hotel charges a resort fee of $26 per night - includes Internet access.

TripAdvisor Traveler Rating:


Based on 1470 reviews

Read Recent Reviews

Shore Hotel Santa Monica


1515 Ocean Avenue, Santa Monica, CA 90401




From $409
See Rates

Rated Very High Midscale, smoke-free motel across the street from beach

4 floors, 164 rooms and suites

Heated outdoor swimming pool - 24-hour exercise room

Restaurant - lounge

Restaurant open for lunch and dinner only

Free Internet in room

Valet parking only - $39 per night

Pet-friendly motel - allows dogs only in 1st floor garden view rooms, 2 dogs per room - $100 per stay fee up to 7 nights.

- Feb 2017

TripAdvisor Traveler Rating:


Based on 2621 reviews

Read Recent Reviews

JW Marriott Le Merigot Hotel Santa Monica


1740 Ocean Avenue, Santa Monica, CA 90401




From $409
See Rates

Rated High Luxury, smoke-free, full-service, beachfront hotel

Near Civic Auditorium

8 floors, 175 rooms and suites - AAA 4 Diamonds

Outdoor swimming pool - exercise room

Restaurant - lounge - room service

Microwave and refrigerator in every room

Internet access costs $17 per night

Valet parking only - $44 per night

Pet-friendly hotel - allows up to 2 pets per room - $150 per stay fee for each pet.

- Feb 2017

TripAdvisor Traveler Rating:


Based on 996 reviews

Read Recent Reviews

Huntley Hotel Santa Monica


1111 2nd Street, Santa Monica, CA 90403




From $419
See Rates

Rated High Upper-midscale, smoke-free, full-service, downtown Santa Monica hotel

18 floors, 209 rooms and suites

No swimming pool

24-hour fitness center

Restaurant - lounge - 24-hour room service

Internet access costs $10 per night

Valet parking only - $38 per night

Not pet-friendly - no pets allowed.

- Mar 2015

TripAdvisor Traveler Rating:


Based on 1170 reviews

Read Recent Reviews

Fairmont Miramar Hotel Santa Monica


101 Wilshire Blvd, Santa Monica, CA 90401




From $432
See Rates

Rated High Luxury, smoke-free, full-service hotel

Short walk to beach

2 towers - 6 and 10 floors - AAA 4 Diamonds

302 rooms and suites, 32 bungalows

Outdoor swimming pool - 24-hour exercise room

Restaurant - lounge - room service

Full-service spa

Internet access costs $10 per night

Valet parking only - $44 per night

Pet-friendly hotel - allows dogs and cats only, 1 pet per room - no pet fee.

- Sep 2015

TripAdvisor Traveler Rating:


Based on 2092 reviews

Read Recent Reviews

Oceana Beach Club Hotel Santa Monica


849 Ocean Avenue, Santa Monica, CA 90403




From $461
See Rates

Rated Very High Upscale, smoke-free, full-service hotel near beach

3 floors, 70 rooms and suites - elevator

Heated outdoor swimming pool - exercise room

Restaurant - lounge - 24-hour room service

Valet parking only - $45 per night

Not pet-friendly - no pets allowed.

- Feb 2017

Note: This hotel charges a resort fee of $35 per night - includes Internet access.

TripAdvisor Traveler Rating:


Based on 786 reviews

Read Recent Reviews

Hotel Casa del Mar Santa Monica


1910 Ocean Front Walk, Santa Monica, CA 90405




From $475
See Rates

Rated High Luxury, smoke-free, full-service, oceanfront hotel

Near Civic Auditorium

Member of Leading Hotels of the World

8 floors; 112 rooms, 17 suites

Heated outdoor swimming pool - fitness center

Restaurant - lounge - room service

Full-service spa

Valet parking only - $34 per night

Pet-friendly hotel - allows up to 2 pets per room - $125 per stay pet fee.

- Feb 2017

Note: Warning: This hotel charges a resort fee of $12 per night - includes Internet access.

TripAdvisor Traveler Rating:


Based on 817 reviews

Read Recent Reviews

Shutters on the Beach Hotel Santa Monica


One Pico Blvd, Santa Monica, CA 90405




From $750
See Rates

Rated High Luxury, smoke-free, full-service, oceanfront hotel

Near Civic Auditorium

Member of Leading Hotels of the World

7 floors; 186 rooms, 12 suites - elevator

Heated outdoor swimming pool - fitness center

Restaurant - lounge - room service

Full-service spa

Valet parking only - $34 per night

Pet-friendly hotel - allows dogs only - $150 per stay pet fee.

- Feb 2017

Note: Warning: This hotel charges a resort fee of $12 per night - includes Internet access.

TripAdvisor Traveler Rating:


Based on 1427 reviews

Read Recent Reviews

Hotel Shangri-La Santa Monica


1301 Ocean Avenue, Santa Monica, CA 90401




From $750
See Rates

Rated High Upscale, smoke-free hotel

Short walk to the beach

7 floors, 70 rooms and suites

Heated outdoor swimming pool open all year - exercise room

Restaurant - lounge - 24-hour room service

Full-service spa

Free Internet in room

Valet parking only - $42 per night

Not pet-friendly - no pets allowed.

- Feb 2017 Most Recent HotelGuides Review

"Easy walk to the 3rd Street Promenade and the pier. Lots of people around, so it wasn't quiet. The hotel had a funky Santa Monica feel and art deco decor. Our room faced the ocean and had a lovely view. It was too windy to enjoy the rooftop lounge, but we did see a beautiful sunset. We really enjoyed our stay.2016-03-29"

TripAdvisor Traveler Rating:


Based on 980 reviews

Read Recent Reviews
Why Book Here?

Lowest price guarantee
Pay at hotel in most cases
If you don't like your hotel,
we'll refund your money.
Cash rewards + hotel points too



Santa Monica Info
Santa Monica Pier
Pet-Friendly Santa Monica Hotels
Santa Monica CA Group Hotel Rates
Map of Santa Monica CA Hotels
Hotels near
Nearby Attractions



Hotels near Santa Monica Civic Auditorium
0.2 mile SE


Hotels near UCLA Medical Center Santa Monica
1.1 miles north


Hotels near Los Angeles VA Medical Center
3.6 miles NE


Hotels near UCLA Resnick Neuropsychiatric Hospital
4.6 miles NE


Hotels near UCLA Medical Center
4.6 miles NE


Hotels near Pauley Pavilion
4.8 miles NE


Hotels near UCLA - University of California Los Angeles
5.0 miles NE


Hotels near Royce Hall UCLA
5 miles NE


Hotels near Loyola Marymount University
5 miles SE


Hotels near Gersten Pavilion
5 miles SE


Hotels near West Los Angeles College
6 miles east


Hotels near LAX Airport
7 miles SE


Hotels near Saban Theatre
8 miles NE


Hotels near Cedars-Sinai Medical Center
8 miles NE


Hotels near Skirball Cultural Center
8 miles north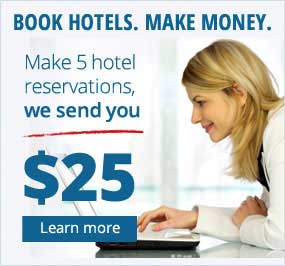 Hotel Tips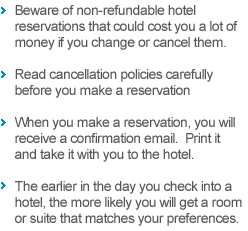 Hotels in
Nearby Cities



Venice Beach CA Hotels
2.0 miles SE


Marina del Rey CA Hotels
3.1 miles SE


Culver City CA Hotels
5 miles east


Century City CA Hotels
6 miles NE


El Segundo CA Hotels
8 miles SE


Inglewood CA Hotels
9 miles SE


West Hollywood CA Hotels
9 miles NE


Manhattan Beach CA Hotels
10 miles SE


Sherman Oaks CA Hotels
10 miles north


Hawthorne CA Hotels
10 miles SE


Studio City CA Hotels
11 miles NE