Do you need to stay near the VA Medical Center in San Diego, California? Then use this simple search form to find nearby hotels, motels, and other lodging.

The San Diego VA Medical Center provides primary and specialty care, including mental health care, spinal cord injury treatment, and extended care.

The San Diego VAMC is located next to the University of California San Diego, in the La Jolla area of San Diego.
Map of Hotels near San Diego VA Medical Center
Address: 3350 La Jolla Village Drive, San Diego, CA 92161
Hotels closest to San Diego VA Medical Center

0.3 mile

Sheraton Hotel

3299 Holiday Court, La Jolla, CA 92037


0.3 mile from San Diego VA Medical Center

From $210
See Rates







| | |
| --- | --- |
| Check In | 1500 |
| Check Out | 1200 |




Rated High Upscale, smoke-free, full-service hotel

Just south of University of California San Diego

12 miles south of downtown San Diego

3 floors, 252 rooms - elevator

Heated outdoor swimming pool - exercise room

Restaurant - lounge - room service

Microwave and refrigerator in every room

Free Internet in room

Parking costs $15 per night

Pet-friendly hotel - allows dogs only up to 45 pounds - $50 per stay pet fee.

- May 2016 Most Recent HotelGuides Review

"We enjoyed the garden-like setting of the hotel. The room and bed were comfortable. The room service staff was courteous and prompt. Delicious food at the restaurant. I recommend staying here.2017-06-10"

More >

TripAdvisor Traveler Rating:


Based on 1287 reviews

Read Recent Reviews

0.5 mile

Residence Inn

8901 Gilman Drive, La Jolla, CA 92037


0.5 mile from San Diego VA Medical Center

From $179
See Rates







| | |
| --- | --- |
| Check In | 1600 |
| Check Out | 1200 |




Rated High Upscale, smoke-free, all-suite, extended-stay hotel

Just south of University of California San Diego

2 floors, 288 suites - no elevator - AAA 3 Diamonds

Free shuttle to local attractions

Heated outdoor swimming pool - exercise room

Kitchen in every suite

Free hot breakfast buffet

Free Internet in room

Parking costs $15 per night

Pet-friendly hotel - $100 per stay pet fee.

- May 2016 Most Recent HotelGuides Review

"Close to beaches and stores. The hotel staff was nice, and the complimentary breakfast was good.2017-04-17"

More >

TripAdvisor Traveler Rating:


Based on 704 reviews

Read Recent Reviews

0.5 mile

Hyatt Regency Hotel at Aventine

3777 La Jolla Village Drive, San Diego, CA 92122


0.5 mile from San Diego VA Medical Center

From $189
See Rates







| | |
| --- | --- |
| Check In | 16 00 |
| Check Out | 12 00 |




Rated High Upscale, smoke-free, full-service hotel near La Jolla

Next to University of California San Diego

16 floors, 419 rooms and suites

Heated outdoor swimming pool - exercise room

Restaurant - lounge - 24-hour room service

Internet access costs $15 per night

Parking costs $25 per night

Pet-friendly hotel - $100 per stay pet fee.

- Apr 2016 Most Recent HotelGuides Review

"The hotel was beautiful, but I was unable to access the pool area. I tried my room key and got a yellow light, but wasn't able to enter. Parking was expensive.2017-03-24"

More >

TripAdvisor Traveler Rating:


Based on 989 reviews

Read Recent Reviews

0.9 mile

Estancia La Jolla Hotel & Spa

9700 North Torrey Pines Road, La Jolla, CA 92037


0.9 mile from San Diego VA Medical Center

From $332
See Rates







| | |
| --- | --- |
| Check In | 16 00 |
| Check Out | 12 00 |




Rated Very High Luxury, smoke-free, full-service golf resort

Next to the University of California San Diego

A Destination Hotels and Resorts property

3 floors, 210 rooms - elevator - AAA 4 Diamonds

Free shuttle to attractions within 4-mile radius

Heated outdoor swimming pool - exercise room

2 restaurants - poolside bar - 24-hour room service

Wine bar - sports bar

Full-service spa - golf course

Valet parking only - $30 per night

Pet-friendly resort - allows dogs only up to 50 pounds, 2 dogs per room - $150 per stay pet fee.

- Apr 2016

Note: This hotel charges a resort fee of $25 per night - includes Internet access.

Most Recent HotelGuides Review

"Hotel grounds were spectacular. An excellent experience.2015-01-17"

More >

TripAdvisor Traveler Rating:


Based on 1398 reviews

Read Recent Reviews

1.0 mile

Marriott Hotel San Diego

4240 La Jolla Village Drive, La Jolla, CA 92037


1.0 mile from San Diego VA Medical Center

From $125
See Rates







| | |
| --- | --- |
| Check In | 1600 |
| Check Out | 1200 |




Rated High Upscale, smoke-free, full-service hotel

Near University of California San Diego

15 miles from downtown San Diego

15 floors, 365 rooms and suites - AAA 3 Diamonds

Heated outdoor swimming pool - exercise room

2 restaurants - 2 lounges - room service

Internet access costs $13 per night

Parking costs $25 per night

Pet-friendly hotel - allows up to 2 pets per room - $75 per stay pet fee.

- May 2016 Most Recent HotelGuides Review

"I had a wonderful stay at this hotel. Everything was perfect.2015-09-22"

More >

TripAdvisor Traveler Rating:


Based on 926 reviews

Read Recent Reviews

1.4 miles

Embassy Suites La Jolla

4550 La Jolla Village Drive, San Diego, CA 92122


1.4 miles from San Diego VA Medical Center

From $272
See Rates







| | |
| --- | --- |
| Check In | 16 00 |
| Check Out | 11 00 |




Rated Average Upscale, all-suite hotel near University of California San Diego

12 floors, 340 suites

Heated indoor swimming pool - exercise room

Restaurant - lounge - room service

Microwave and refrigerator in every suite

Free hot breakfast buffet

Internet access costs $12 per night

Parking costs $20 per night

Not pet-friendly - no pets allowed.

- Sep 2015 Most Recent HotelGuides Review

"We've visited this hotel for 14 years and seen the renovations over time. The decor is up-to-date, but breakfast needs vast improvement and healthier options. Great happy hour, though more food options would be great. Good place for families.2017-02-20"

More >

TripAdvisor Traveler Rating:


Based on 1482 reviews

Read Recent Reviews

2.0 miles

Hilton Hotel Torrey Pines

10950 North Torrey Pines Road, La Jolla, CA 92037


2.0 miles from San Diego VA Medical Center

From $261
See Rates







| | |
| --- | --- |
| Check In | 16 00 |
| Check Out | 11 00 |




Rated High Upscale, smoke-free, full-service, golf hotel near UCSD

4 floors, 394 rooms and suites

Heated outdoor swimming pool - exercise room

Restaurant - lounge - room service

Full-service spa - golf course

Internet access costs $10 per night

Parking costs $29 per night

Not pet-friendly - no pets allowed.

- Jan 2016 Most Recent HotelGuides Review

"Wonderful location right on the golf course - hotel was beautiful and clean - staff was friendly - I recommend.2011-07-01"

More >

TripAdvisor Traveler Rating:


Based on 1416 reviews

Read Recent Reviews

2.0 miles

Hotel La Jolla

7955 La Jolla Shores Drive, La Jolla, CA 92037


2.0 miles from San Diego VA Medical Center

From $269
See Rates







| | |
| --- | --- |
| Check In | 16 00 |
| Check Out | 11 00 |




Rated High Upscale, smoke-free hotel

Near San Diego-La Jolla Shores Underwater Park

A Curio Collection by Hilton hotel

11 floors, 108 rooms

Heated outdoor swimming pool - fitness center

Restaurant - 2 lounges - room service

Restaurant open for breakfast and dinner only

Internet access costs $10 per night for each device

Valet parking only - $30 per night

Not pet-friendly - no pets allowed.

- Feb 2016 Most Recent HotelGuides Review

"Good value - great room with an ocean view - not happy about paying to park - I'd stay again.2008-03-01"

TripAdvisor Traveler Rating:


Based on 1014 reviews

Read Recent Reviews

2.0 miles

La Jolla Shores Hotel

8110 Camino del Oro, La Jolla, CA 92037


2.0 miles from San Diego VA Medical Center

From $309
See Rates







| | |
| --- | --- |
| Check In | 16 00 |
| Check Out | 12 00 |




Rated High Upper-midscale, smoke-free, full-service, beachfront hotel

On the beach of La Jolla Shores

3 floors, 128 rooms and suites - elevator

Free shuttle to local attractions

Heated outdoor swimming pool - exercise room

Restaurant - lounge - room service

Free Internet in room

Parking costs $20 per night

Not pet-friendly - no pets allowed.

- May 2016

TripAdvisor Traveler Rating:


Based on 975 reviews

Read Recent Reviews

2.2 miles

Lodge at Torrey Pines

11480 North Torrey Pines Road, La Jolla, CA 92037


2.2 miles from San Diego VA Medical Center

From $449
See Rates







| | |
| --- | --- |
| Check In | 16 00 |
| Check Out | 12 00 |




Rated Very High Upscale, smoke-free, full-service, golf hotel

Near University of California San Diego

3 floors, 170 rooms and suites - elevator

AAA 5 Diamonds, Forbes 4 Stars

Shuttle to San Diego Airport costs $14 per person

Free shuttle to other attractions within 5-mile radius

Heated outdoor swimming pool - exercise room

Restaurant - lounge - room service

Full-service spa - golf course

Free Internet in room

Free parking

Pet-friendly hotel - allows pets up to 50 pounds - $150 pet fee if staying 7 nights or more - $75 pet fee if staying fewer than 7 nights.

- May 2016 Most Recent HotelGuides Review

"Loved it here.2008-08-01"

TripAdvisor Traveler Rating:


Based on 1127 reviews

Read Recent Reviews

2.2 miles

Courtyard Hotel Sorrento Mesa

9650 Scranton Road, San Diego, CA 92121


2.2 miles from San Diego VA Medical Center

From $127
See Rates







| | |
| --- | --- |
| Check In | 1500 |
| Check Out | 1200 |




Rated High Upper-midscale, smoke-free, Miramar hotel

3 floors, 149 rooms and suites - elevator

Heated outdoor swimming pool - 24-hour exercise room

Restaurant - lounge

Restaurant open for breakfast and dinner only

Microwave and refrigerator in every room

Free Internet in room

Free parking

Not pet-friendly - no pets allowed.

- Mar 2015 Most Recent HotelGuides Review

"The hotel was a good value. The AC was loud when it came on, and the water pressure in the shower was too strong. Overall, everything was fine.2017-06-18"

More >

TripAdvisor Traveler Rating:


Based on 208 reviews

Read Recent Reviews

2.3 miles

La Jolla Beach & Tennis Club Hotel

2000 Spindrift Drive, La Jolla, CA 92037


2.3 miles from San Diego VA Medical Center

From $1069
See Rates







| | |
| --- | --- |
| Check In | 16 00 |
| Check Out | 12 00 |




Rated Very High Upper-midscale, smoke-free, full-service, golf resort

Beachfront on La Jolla Shores

2 floors, 98 rooms and suites - no elevator

Free shuttle to local attractions

Heated outdoor swimming pool - exercise room

3 restaurants - lounge - room service

9 hole, par-3 golf course

Full-service spa

Free Internet in room

Free parking

Not pet-friendly - no pets allowed.

- May 2016

TripAdvisor Traveler Rating:


Based on 406 reviews

Read Recent Reviews

2.7 miles

Country Inn & Suites by Carlson North

5975 Lusk Blvd, San Diego, CA 92121


2.7 miles from San Diego VA Medical Center

From $144
See Rates







| | |
| --- | --- |
| Check In | 15 00 |
| Check Out | 12 00 |




Rated Very High Midscale, smoke-free, Miramar hotel

3 miles northeast of La Jolla

7 floors, 180 rooms and suites

Heated outdoor swimming pool - exercise room

Restaurant - lounge - room service

Restaurant open for dinner only, M-F

Microwave and refrigerator in every room

Free hot breakfast buffet

Free Internet in room

Free parking

Pet-friendly hotel - allows dogs only - $75 per stay pet fee.

- Dec 2014 Most Recent HotelGuides Review

"Pleasant neighborhood near shopping centers and restaurants. The hotel was quiet, comfortable, and conveniently located. Poor TV reception. The roll-in shower was fine for someone in a wheelchair, but the sink was set too far back and the toilet seat wasn't elevated. The grab bars were fine.2016-09-15"

More >

TripAdvisor Traveler Rating:


Based on 936 reviews

Read Recent Reviews

2.7 miles

Holiday Inn Express Sorrento Valley

5925 Lusk Blvd, San Diego, CA 92121


2.7 miles from San Diego VA Medical Center

From $162
See Rates







| | |
| --- | --- |
| Check In | 15 00 |
| Check Out | 12 00 |




Rated High Midscale, smoke-free, Miramar hotel

4 floors, 79 rooms and suites

Heated outdoor swimming pool - 24-hour exercise room

Microwave and refrigerator in every room

Free hot breakfast buffet

Free Internet in room

Free parking

Not pet-friendly - no pets allowed.

- Mar 2016 Most Recent HotelGuides Review

"Great experience. Check-in was slow, but this is a good hotel.2017-05-08"

More >

TripAdvisor Traveler Rating:


Based on 229 reviews

Read Recent Reviews

2.8 miles

Homewood Suites San Diego Del Mar

11025 Vista Sorrento Parkway, San Diego, CA 92130


2.8 miles from San Diego VA Medical Center

From $269
See Rates







| | |
| --- | --- |
| Check In | 15 00 |
| Check Out | 12 00 |




Rated Very High Upscale, all-suite, extended-stay hotel

South of Del Mar near Torrey Pines Golf Course

4 floors, 120 suites

Heated outdoor swimming pool - exercise room

Kitchen in every suite

Free hot breakfast buffet

Free Internet in room

Free parking

Not pet-friendly - no pets allowed.

- Jan 2016

TripAdvisor Traveler Rating:


Based on 1512 reviews

Read Recent Reviews

2.9 miles

Hyatt House Hotel

10044 Pacific Mesa Blvd, San Diego, CA 92121


2.9 miles from San Diego VA Medical Center

From $189
See Rates







| | |
| --- | --- |
| Check In | 15 00 |
| Check Out | 12 00 |




Rated Very High Upscale, smoke-free, all-suite, extended-stay hotel

Located in Miramar

4 floors, 194 rooms and suites - AAA 3 Diamonds

Free shuttle to attractions within 5-mile radius

Heated outdoor swimming pool - exercise room

24-hour self-serve restaurant

Free hot breakfast buffet

Microwave and refrigerator in every room

Free hot breakfast buffet

Free Internet in room

Free parking

Pet-friendly hotel - allows dogs up to 50 pounds, 2 dogs per room - $75 pet fee if staying 6 nights or less - $175 pet fee if staying 7 nights or more.

- Mar 2016 Most Recent HotelGuides Review

"Easy to access - price was right - clean hotel - room was a bit small - friendly staff - menu could've had more selections.2009-06-01"

TripAdvisor Traveler Rating:


Based on 683 reviews

Read Recent Reviews

3.0 miles

Hilton Garden Inn San Diego Del Mar

3939 Ocean Bluff Avenue, San Diego, CA 92130


3.0 miles from San Diego VA Medical Center

From $210
See Rates







| | |
| --- | --- |
| Check In | 15 00 |
| Check Out | 12 00 |




Rated High Upper-midscale, smoke-free, full-service hotel

In Torrey Hills - near Torrey Pines Golf Course and Del Mar

4 floors, 80 rooms

Free shuttle to attractions within 5-mile radius

Heated outdoor swimming pool - exercise room

Restaurant - deli - lounge - room service

Microwave and refrigerator in every room

Free Internet in room

Free parking

Not pet-friendly - no pets allowed.

- Oct 2015 Most Recent HotelGuides Review

"The housekeepers were too loud at 7 AM when people were still sleeping. Not the best hotel.2017-06-04"

More >

TripAdvisor Traveler Rating:


Based on 977 reviews

Read Recent Reviews

3.0 miles

La Valencia Hotel

1132 Prospect Street, La Jolla, CA 92037


3.0 miles from San Diego VA Medical Center

From $324
See Rates







| | |
| --- | --- |
| Check In | 16 00 |
| Check Out | 12 00 |




Rated Very High Upscale, smoke-free resort hotel with ocean view

Hotel is known as "The Pink Lady of La Jolla"

11 floors; 100 rooms and suites, 16 ocean villas

AAA 4 Diamonds

Heated outdoor swimming pool - fitness center

2 restaurants - lounge - 24-hour room service

Free Internet in room

Valet parking only - $30 per night

Pet-friendly hotel - allows dogs up to 40 pounds only, 2 dogs per room - $30 per night fee for each dog.

- Mar 2015

TripAdvisor Traveler Rating:


Based on 1144 reviews

Read Recent Reviews

3.0 miles

La Jolla Inn

1110 Prospect Street, La Jolla, CA 92037


3.0 miles from San Diego VA Medical Center

From $100
See Rates







| | |
| --- | --- |
| Check In | 15 00 |
| Check Out | 11 00 |




Rated Average Midscale, smoke-free inn near La Jolla beach

2 floors, 23 rooms and suites - no elevator

AAA 2 Diamonds

No swimming pool

Free Internet in room

Parking costs $10 per night

Not pet-friendly - no pets allowed.

- May 2016 Most Recent HotelGuides Review

"The room was small, and the inn got loud at night.2015-06-22"

More >

TripAdvisor Traveler Rating:


Based on 34 reviews

Read Recent Reviews

3.0 miles

Extended Stay America Hotel Sorrento Mesa

9880 Pacific Heights Blvd, San Diego, CA 92121


3.0 miles from San Diego VA Medical Center

From $150
See Rates







| | |
| --- | --- |
| Check In | 15 00 |
| Check Out | 11 00 |




Rated Average Budget, all-suite, extended-stay, Miramar motel

2 floors, 134 studio suites - no elevator - AAA 2 Diamonds

No swimming pool

Kitchen in every studio

Free continental breakfast

Free Internet in room

Free parking

Pet-friendly motel - $25 per night fee for each pet - $150 maximum per stay fee for each pet.

- Jun 2015 Most Recent HotelGuides Review

"The motel was fine. Clean room with adequate amenities for an extended stay. The Internet connection was so slow it was useless. Friendly front desk clerks. Parking was a bit tight.2017-05-05"

More >

TripAdvisor Traveler Rating:


Based on 104 reviews

Read Recent Reviews

3.1 miles

La Jolla Cove Suites

1155 Coast Blvd, La Jolla, CA 92037


3.1 miles from San Diego VA Medical Center

From $241
See Rates







| | |
| --- | --- |
| Check In | 16 00 |
| Check Out | 11 00 |




Rated Average Upscale, smoke-free, all-suite, oceanfront hotel

Across from Scripps Park, near Prospect Street

4 floors, 111 studio to 2-bedroom suites - AAA 2 Diamonds

Heated outdoor swimming pool

Free continental breakfast

Free Internet in room

Parking costs $20 per night

Not pet-friendly - no pets allowed.

- Nov 2016 Most Recent HotelGuides Review

"I had a fun and comfortable hotel stay. Plan on a lot of walking; there were lots of great shops and restaurants in the area.2016-11-15"

More >

TripAdvisor Traveler Rating:


Based on 963 reviews

Read Recent Reviews

3.1 miles

Pantai Inn

1003 Coast Blvd, La Jolla, CA 92037


3.1 miles from San Diego VA Medical Center

From $295
See Rates







| | |
| --- | --- |
| Check In | 15 00 |
| Check Out | 12 00 |




Rated Very High Luxury, smoke-free, beachfront condos

Across the street from the beach

2 floors, 11 studio to 3-bedroom condos

No swimming pool

Free continental breakfast

Free Internet in room

Free parking

Not pet-friendly - no pets allowed.

- May 2016

TripAdvisor Traveler Rating:


Based on 869 reviews

Read Recent Reviews

3.1 miles

Residence Inn Sorrento Mesa

5995 Pacific Mesa Court, San Diego, CA 92121


3.1 miles from San Diego VA Medical Center

From $161
See Rates







| | |
| --- | --- |
| Check In | 1600 |
| Check Out | 1200 |




Rated High Upscale, smoke-free, all-suite, extended-stay hotel

Located in Miramar

3 floors, 150 suites - elevator - AAA 3 Diamonds

Heated outdoor swimming pool - exercise room

Kitchen in every suite

Free hot breakfast buffet

Free Internet in room

Free parking

Pet-friendly hotel - $100 per stay pet fee.

- Mar 2016 Most Recent HotelGuides Review

"Located in an industrial area; not within easy walking distance of restaurants, but convenient for business travelers visiting area companies. Clean, comfortable room with a fully-equipped kitchen. Had to pay for Internet access. I had some problems with the AC, radio, and showerhead, but all were fixed within the day. The employees were courteous and attentive. Breakfast was decent, filling, and unlimited, and there was an evening happy hour with light snacks. Not a 5-star hotel, but it was comfortable and suited for extended stays.2016-08-20"

TripAdvisor Traveler Rating:


Based on 214 reviews

Read Recent Reviews

3.2 miles

Grande Colonial Hotel

910 Prospect Street, La Jolla, CA 92037


3.2 miles from San Diego VA Medical Center

From $309
See Rates







| | |
| --- | --- |
| Check In | 16 00 |
| Check Out | 12 00 |




Rated Very High Upscale, smoke-free, full-service, beachfront hotel

Member of Historic Hotels of America

5 floors, 93 rooms and suites - AAA 4 Diamonds

Heated outdoor swimming pool

Restaurant - lounge - room service

Free Internet in room

Valet parking only - $30 per night

Not pet-friendly - no pets allowed.

- Apr 2016

TripAdvisor Traveler Rating:


Based on 1749 reviews

Read Recent Reviews

3.2 miles

Inn by the Sea

7830 Fay Avenue, La Jolla, CA 92037


3.2 miles from San Diego VA Medical Center

From $198
See Rates







| | |
| --- | --- |
| Check In | 14 00 |
| Check Out | 12 00 |




Rated High Upscale, smoke-free hotel near La Jolla beach

5 floors, 129 rooms and suites

Heated outdoor swimming pool

Free hot breakfast buffet

Free Internet in room

Parking costs $12 per night

Not pet-friendly - no pets allowed.

- Dec 2015 Most Recent HotelGuides Review

"Convenient to restaurants, bars, and the beach. The hotel was clean and comfortable. Nice staff and decent continental breakfast.2015-07-02"

More >

TripAdvisor Traveler Rating:


Based on 791 reviews

Read Recent Reviews

3.2 miles

Empress Hotel

7766 Fay Avenue, La Jolla, CA 92037


3.2 miles from San Diego VA Medical Center

From $234
See Rates







| | |
| --- | --- |
| Check In | 16 00 |
| Check Out | 11 00 |




Rated Very High Upscale, smoke-free, full-service hotel

1 mile from La Jolla beach

5 floors, 73 rooms and suites

No swimming pool

Exercise room

Restaurant - lounge - room service

Free continental breakfast

Free Internet in room

Valet parking only - $18 per night

Pet-friendly hotel - allows pets up to 40 pounds - $75 per stay pet fee.

- Apr 2016 Most Recent HotelGuides Review

"My hotel stay was perfect in every way. The staff was accommodating and treated my dog with great respect, too.2016-02-18"

TripAdvisor Traveler Rating:


Based on 829 reviews

Read Recent Reviews

3.7 miles

Regency Corporate Living Condos

8445 Camino Santa Fe, Suite 210, San Diego, CA 92121


3.7 miles from San Diego VA Medical Center

From $107
See Rates







| | |
| --- | --- |
| Check In | 15 00 |
| Check Out | 11 00 |




Rated Average
Midscale, smoke-free condos Note: Regency Corporate Living rents condos throughout San Diego. Address shown above is the main office.
Outdoor swimming pool - exercise room
Free Internet in room
Free parking
Not pet-friendly - no pets allowed. - Oct 2014





3.9 miles

Staybridge Suites Sorrento Mesa

6639 Mira Mesa Blvd, San Diego, CA 92121


3.9 miles from San Diego VA Medical Center

From $229
See Rates







| | |
| --- | --- |
| Check In | 16 00 |
| Check Out | 11 00 |




Rated High Upscale, smoke-free, all-suite, extended-stay hotel

Near Miramar

4 floors, 131 suites - AAA 3 Diamonds

Heated outdoor swimming pool - exercise room

Kitchen in every suite

Free hot breakfast buffet

Free Internet in room

Free parking

Pet-friendly hotel - $15 pet fee for 1st night - $10 fee for each night thereafter.

- Apr 2016 Most Recent HotelGuides Review

"Close to a grocery store, cafes, and a gas station. Great rates for a 2-bedroom suite. Breakfast was awesome. Our pet was happy, too. I'll stay at this hotel again.2015-10-06"

TripAdvisor Traveler Rating:


Based on 208 reviews

Read Recent Reviews

4.0 miles

Travelodge Motel

6750 La Jolla Blvd, La Jolla, CA 92037


4.0 miles from San Diego VA Medical Center

From $247
See Rates







| | |
| --- | --- |
| Check In | 1300 |
| Check Out | 1200 |




Rated High Cheap motel steps from the beach

3 floors, 44 rooms - no elevator

Heated outdoor swimming pool

Microwave and refrigerator in every room

Free continental breakfast

Free Internet in room

Free parking

Not pet-friendly - no pets allowed.

- May 2016 Most Recent HotelGuides Review

"Nice location near an uncrowded beach. Good rates. Quiet motel. The room was big, but the pool was too small. Breakfast was OK.2015-09-07"

More >

TripAdvisor Traveler Rating:


Based on 1015 reviews

Read Recent Reviews

4.1 miles

Holiday Inn Express

6705 La Jolla Blvd, La Jolla, CA 92037


4.1 miles from San Diego VA Medical Center

From $199
See Rates







| | |
| --- | --- |
| Check In | 15 00 |
| Check Out | 11 00 |




Rated High Midscale, smoke-free motel near La Jolla beach

3 floors, 57 rooms and suites - elevator

Heated outdoor swimming pool

Microwave and refrigerator in every room

Free hot breakfast buffet

Free Internet in room

Free parking

Pet-friendly motel - $75 per stay pet fee.

- May 2016 Most Recent HotelGuides Review

"Wonderful location near the ocean. Motel was great. Staff was competent and friendly, especially the front desk clerk and breakfast attendant. We thoroughly enjoyed our stay.2015-02-15"

More >

TripAdvisor Traveler Rating:


Based on 326 reviews

Read Recent Reviews
Why Book Here?

Lowest price guarantee
Pay at hotel in most cases
If you don't like your hotel,
we'll refund your money.
Cash rewards + hotel points too



San Diego Info
San Diego VA Medical Center
San Diego Hotels and Reviews
San Diego Group Hotel Rates
Map of Hotels near San Diego VA Medical Center
Hotels near
Nearby Attractions



Hotels near UCSD - UC San Diego - University of California La Jolla
0.3 mile west


Hotels near UCSD School of Medicine
0.3 mile west


Hotels near Scripps Memorial Hospital La Jolla
0.8 mile NE


Hotels near Westfield UTC Mall
1.2 miles SE


Hotels near Scripps Institution of Oceanography - UC San Diego
1.3 miles SW


Hotels near Scripps Green Hospital
1.7 miles north


Hotels near Torrey Pines Golf Course
2.2 miles north


Hotels near Miramar Marine Corps Air Station
6 miles east


Hotels near Miramar Air Show
7 miles east


Hotels near Montgomery-Gibbs Executive Airport - MYF
7 miles SE


Hotels near Sharp Memorial Hospital
7 miles SE


Hotels near Del Mar Fairgrounds
7 miles north


Hotels near Del Mar Race Track
7 miles north


Hotels near Mission Beach
7 miles south


Hotels near Wave House
7 miles south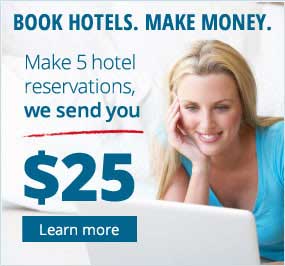 Hotel Tips