Monterey Hotels near Munras Avenue – Monterey, California
---
Welcome to our guide to Midtown Monterey hotels near Munras Avenue ... where you'll find honest, concise hotel reviews, all discounts, a lowest rate guarantee, and no booking fees.
Monterey Hotels near Munras Avenue – Midtown
Hotels 1 to 3 miles from Fishermans Wharf – Del Monte Shopping Center
Best value hotels are listed first. These are good hotels that cost less than other good hotels. Based on guest reviews and nightly room rates.
Knights Inn Monterey

$

1374 Munras Avenue, Monterey, CA 93940




More Photos




| | |
| --- | --- |
| Check In | 1400 |
| Check Out | 1100 |




Rated Average Cheap, smoke-free motel

2 floors, 28 rooms - no elevator

No swimming pool

Free continental breakfast

Free Internet in room

Free parking

Not pet-friendly - no pets allowed.

- Jun 2013 Most Recent Guest Review

"Excellent price - clean and comfortable - I could see light through space around room door - door rattled from the wind, but stopped when I put chair against it - needed better soundproofing - friendly front desk staff - I'd go back.2007-04-01"

More >

TripAdvisor Traveler Rating:


Based on 241 reviews

Read Recent Reviews

Days Inn Downtown Monterey

$$

1288 Munras Avenue, Monterey, CA 93940




More Photos




| | |
| --- | --- |
| Check In | 1500 |
| Check Out | 1100 |




Rated Average Cheap, smoke-free motel near Munras Avenue

2 floors, 35 rooms - no elevator

No swimming pool

Free continental breakfast

Free Internet in room

Free parking

Not pet-friendly - no pets allowed.

- Apr 2015 Most Recent Guest Review

"Cheap - room was outdated - no coffee maker - microwave didn't work - don't recommend.2011-03-01"

More >

TripAdvisor Traveler Rating:


Based on 259 reviews

Read Recent Reviews

Super 8 Hotel Midtown Monterey

$

1300 Munras Avenue, Monterey, CA 93940




More Photos




| | |
| --- | --- |
| Check In | 1500 |
| Check Out | 1100 |




Rated High Cheap, smoke-free motel near Munras Avenue

2 floors, 32 rooms - no elevator

Outdoor swimming pool

Free continental breakfast

Free Internet in room

Free parking

Not pet-friendly - no pets allowed.

- Jun 2013 Most Recent Guest Review

"Room was clean - had a fridge with a freezer - large bathroom with an extra sink.2010-08-01"

More >

TripAdvisor Traveler Rating:


Based on 795 reviews

Read Recent Reviews

Quality Inn Munras Avenue Monterey

$$$

1058 Munras Avenue, Monterey, CA 93940




More Photos




| | |
| --- | --- |
| Check In | 15 00 |
| Check Out | 11 00 |




Rated Average Midscale, smoke-free motel near Munras Avenue

2 floors, 55 rooms - no elevator

Heated indoor swimming pool

Free continental breakfast

Free Internet in room

Free parking

Not pet-friendly - no pets allowed.

- Jun 2013 Most Recent Guest Review

"Good rates - smoke-free room smelled like smoke - didn't get rooms next to each other as requested - enjoyed the pool, even though it was shared with guests from the hotel next door.2011-06-01"

More >

TripAdvisor Traveler Rating:


Based on 288 reviews

Read Recent Reviews

Americas Best Value Presidents Inn on Munras

$

1150 Munrus Avenue, Monterey, CA 93940




More Photos




| | |
| --- | --- |
| Check In | 15 00 |
| Check Out | 11 00 |




Rated Average Cheap, smoke-free motel one-half mile from downtown

Single-story, 46 rooms

Outdoor swimming pool open in summer - exercise room

Microwave and refrigerator in every room

Free continental breakfast

Free Internet in room

Free parking

Not pet-friendly - no pets allowed.

- Sep 2014 Most Recent Guest Review

"Convenient location - great value - room was quiet, but heavily deodorized - good beds - bathroom plumbing needed work.2010-04-01"

More >

TripAdvisor Traveler Rating:


Based on 209 reviews

Read Recent Reviews

Clarion Hotel Monterey

$$$

1046 Munras Avenue, Monterey, CA 93940




More Photos




| | |
| --- | --- |
| Check In | 15 00 |
| Check Out | 11 00 |




Rated Average Midscale, smoke-free motel near Munras Avenue

2 floors, 52 rooms - no elevator

Heated indoor swimming pool

Free continental breakfast

Free Internet in room

Free parking

Not pet-friendly - no pets allowed.

- Jun 2013 Most Recent Guest Review

"Walk to town - attractive hotel with nice planters - a gem.2010-09-01"

More >

TripAdvisor Traveler Rating:


Based on 238 reviews

Read Recent Reviews

Comfort Inn Monterey by the Sea

$$$

1252 Munras Avenue, Monterey, CA 93940




More Photos




| | |
| --- | --- |
| Check In | 15 00 |
| Check Out | 11 00 |




Rated High Midscale, smoke-free motel near Munras Avenue

2 floors, 67 rooms - no elevator

Heated outdoor swimming pool - exercise room

Free hot breakfast buffet

Free Internet in room

Free parking

Pet-friendly hotel - allows pets up to 40 pounds, 1 pet per room - $25 per night pet fee.

- Jun 2013 Most Recent Guest Review

"Room was clean and pretty, but a bit small.2011-06-01"

More >

TripAdvisor Traveler Rating:


Based on 646 reviews

Read Recent Reviews

Stevenson Hotel Monterey

$$

675 Munras Avenue, Monterey, CA 93940







| | |
| --- | --- |
| Check In | 14 00 |
| Check Out | 12 00 |




Rated Average Cheap, smoke-free motel near Munras Avenue

3 floors, 51 rooms - elevator

Outdoor swimming pool open in summer

Free continental breakfast

Free Internet in room

Free parking

Not pet-friendly - no pets allowed.

- Oct 2014 Most Recent Guest Review

"Walk to restaurants and Fisherman's Wharf - room had a fridge - bathroom was small; had a shower, but no bathtub - good stay.2011-04-01"

More >

TripAdvisor Traveler Rating:


Based on 428 reviews

Read Recent Reviews

Munras Inn Monterey

$$

1010 Munras Avenue, Monterey, CA 93940




More Photos




| | |
| --- | --- |
| Check In | 15 00 |
| Check Out | 11 00 |




Rated High Midscale, smoke-free motel on Munras Avenue

2 floors, 29 rooms - no elevator

No swimming pool

Microwave and refrigerator in every room

Free continental breakfast

Free Internet in room

Free parking

Not pet-friendly - no pets allowed.

- Dec 2014 Most Recent Guest Review

"This motel was satisfactory in all ways. No surprises.2015-04-04"

More >

TripAdvisor Traveler Rating:


Based on 50 reviews

Read Recent Reviews

Best Western Park Crest Motel Monterey

$$

1100 Munras Avenue, Monterey, CA 93940




More Photos




| | |
| --- | --- |
| Check In | 1500 |
| Check Out | 1100 |




Rated High Midscale, smoke-free motel near Munras Avenue

2 floors, 53 rooms - no elevator

Outdoor swimming pool

Microwave and refrigerator in every room

Free continental breakfast

Free Internet in room

Free parking

Not pet-friendly - no pets allowed.

- Jun 2013 Most Recent Guest Review

"Great location and rates. If you want a clean, comfortable room, then pick this hotel. The employees were nice and helpful.2015-02-25"

More >

TripAdvisor Traveler Rating:


Based on 406 reviews

Read Recent Reviews

Best Western Plus Monterey Inn

$$$

825 Abrego Street, Monterey, CA 93940




More Photos




| | |
| --- | --- |
| Check In | 1500 |
| Check Out | 1100 |




Rated High Upper-midscale, smoke-free motel near Munras Avenue

3 floors, 80 rooms - elevator

Heated outdoor swimming pool open in summer

Free continental breakfast

Free Internet in room

Free parking

Not pet-friendly - no pets allowed.

- Dec 2014 Most Recent Guest Review

"Great location - room was clean - excellent staff - good continental breakfast.2011-10-01"

More >

TripAdvisor Traveler Rating:


Based on 622 reviews

Read Recent Reviews

Mariposa Inn Monterey

$$

1386 Munras Avenue, Monterey, CA 93940




More Photos




| | |
| --- | --- |
| Check In | 15 00 |
| Check Out | 11 00 |




Rated High Midscale, smoke-free motel near Munras Avenue

3 floors, 50 rooms - elevator

Heated outdoor swimming pool

Free continental breakfast

Free Internet in room

Free parking

Pet-friendly hotel - allows dogs only - $40 per night pet fee.

- Jun 2013 Most Recent Guest Review

"Loved the decor - room was spacious - smelled a bit like pets - staff was friendly and accommodating - nice hotel.2009-09-01"

More >

TripAdvisor Traveler Rating:


Based on 616 reviews

Read Recent Reviews

Days Inn Fishermans Wharf Monterey

$$

850 Abrego Street, Monterey, CA 93940




More Photos




| | |
| --- | --- |
| Check In | 1500 |
| Check Out | 1100 |




Rated Average Cheap hotel near Munras Avenue

1 mile from Monterey Fishermans Wharf

2 buildings - 2 and 3 floors, 55 rooms

Note: No elevator in 2-story building

No swimming pool

Free continental breakfast

Free Internet in room

Free parking

Not pet-friendly - no pets allowed.

- Apr 2015 Most Recent Guest Review

"Hotel was nice and clean.2015-02-04"

More >

TripAdvisor Traveler Rating:


Based on 662 reviews

Read Recent Reviews

Casa Munras Garden Hotel & Spa Monterey

$$$

700 Munras Avenue, Monterey, CA 93940




More Photos




| | |
| --- | --- |
| Check In | 16 00 |
| Check Out | 12 00 |




Rated High Midscale, smoke-free hotel

Near Munras Avenue in the heart of Old Town

6 floors, 171 rooms and suites

Heated outdoor swimming pool - exercise room

Restaurant - lounge

Restaurant open for breakfast and dinner only

Full-service spa

Free Internet in room

Free parking

Pet-friendly hotel - allows pets up to 60 pounds, 2 pets per room - $50 per stay pet fee.

- Dec 2013 Most Recent Guest Review

"Near the base - great room and great staff.2009-05-01"

More >

TripAdvisor Traveler Rating:


Based on 1072 reviews

Read Recent Reviews

Hotel Abrego Monterey

$$$

755 Abrego Street, Monterey, CA 93940




More Photos




| | |
| --- | --- |
| Check In | 15 00 |
| Check Out | 12 00 |




Rated Average Midscale, smoke-free motel

Near Munras Avenue

2 and 3 floors, 93 rooms - no elevator

Heated outdoor swimming pool

Free Internet in room

Free parking

Not pet-friendly - no pets allowed

- Jul 2015 Most Recent Guest Review

"Nice motel for an overnight stay. Room was clean. Loved the fireplace and comfortable beds. Great breakfast restaurant across the street.2015-04-02"

More >

TripAdvisor Traveler Rating:


Based on 1586 reviews

Read Recent Reviews

Ramada Limited Hotel Carmel Hill Monterey

$$$

1182 Cass Street, Monterey, CA 93940




More Photos




| | |
| --- | --- |
| Check In | 1400 |
| Check Out | 1100 |




Rated Low – Not Recommended Midscale, smoke-free motel near Munras Avenue

2 floors, 19 rooms - no elevator

No swimming pool

Free continental breakfast

Free Internet in room

Free parking

Not pet-friendly - no pets allowed.

- Jun 2013 Most Recent Guest Review

"Walk to downtown, Fisherman's Wharf, and cafes - room wasn't clean enough - pool was dirty - only 2 tables in the breakfast room.2009-04-01"

More >

TripAdvisor Traveler Rating:


Based on 216 reviews

Read Recent Reviews
Map of Monterey Hotels
Munras Avenue, Midtown


Monterey Info
Pet-Friendly Monterey Hotels
Monterey Hotels and Reviews
Hotels near
Nearby Attractions



Golden State Theater
0.7 mile north


Monterey Institute of International Studies
0.7 mile north


Monterey Conference Center
0.8 mile north


Naval Postgraduate
1.2 miles east


Presidio of Monterey
1.3 miles north


Naval Postgraduate School
1.3 miles east


Defense Language Institute
1.4 miles NW


Monterey Bay Aquarium
1.9 miles north


American Tin Cannery Outlets
3 miles north


Monterey Airport - MRY
3 miles east


Forest Theater
3 miles SW


CSUMB - California State University Monterey Bay
7 miles NE


National Steinbeck Center
15 miles NE


Steinbeck Institute of Arts and Culture
16 miles NE


Santa Cruz Beach Boardwalk Amusement Park
27 miles north


Santa Cruz Civic Auditorium
28 miles north


Veterans Memorial Building
28 miles north


UCSC - UC Santa Cruz - University of California Santa Cruz- Santa Cruz CA
29 miles north


Monterey Hotel Tips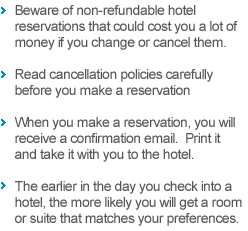 Hotels near
Nearby Cities



Pacific Grove CA Hotels
3 miles NW


Seaside CA Hotels
3 miles east


Pebble Beach CA Hotels
3 miles west


Carmel CA Hotels
3 miles SW


Sand City CA Hotels
4 miles NE


Marina CA Hotels
9 miles NE


Carmel Valley CA Hotels
14 miles SE


Castroville CA Hotels
15 miles NE


Salinas CA Hotels
15 miles NE


Moss Landing CA Hotels
16 miles NE


HotelGuides.com