Map of Hotels near Disneyland Resort
Hotels closest to Disneyland Resort

0.2 mile

Camelot Inn & Suites

1520 South Harbor Blvd, Anaheim, CA 92802


0.2 mile from Disneyland Resort

From $130
See Rates







| | |
| --- | --- |
| Check In | 16 00 |
| Check Out | 11 00 |




Rated High Midscale, smoke-free hotel near California Adventure

Also near Disneyland

5 floors, 121 rooms and suites

Outdoor swimming pool

Microwave and refrigerator in every room

Free Internet in room

Parking costs $15 per night

Not pet-friendly - no pets allowed.

- Mar 2016 Most Recent HotelGuides Review

"Nice, clean hotel just minutes from Disneyland. The room was large, and the beds were comfortable. No breakfast, but there was a McDonald's right there along with other restaurants. I'll stay again.2015-09-11"

More >

TripAdvisor Traveler Rating:


Based on 841 reviews

Read Recent Reviews

0.2 mile

Best Western Plus Park Place Inn & Suites

1544 South Harbor Blvd, Anaheim, CA 92802


0.2 mile from Disneyland Resort

From $153
See Rates







| | |
| --- | --- |
| Check In | 1500 |
| Check Out | 1100 |




Rated High Midscale, smoke-free hotel

Near California Adventure and Disneyland

3 floors, 199 rooms and suites - elevator

Heated outdoor swimming pool open all year

Microwave and refrigerator in every room

Free hot breakfast buffet

Free Internet in room

Parking costs $10 per night

Not pet-friendly - no pets allowed.

- Jul 2016 Most Recent HotelGuides Review

"The hotel room was clean and spacious, and the fridge and microwave came in handy. Well worth the price to be right across the street from the entrance to Disneyland. There was a mini mart next door. We enjoyed our stay and recommend it.2016-11-05"

More >

TripAdvisor Traveler Rating:


Based on 2555 reviews

Read Recent Reviews

0.2 mile

Fairfield Inn Disneyland

1460 South Harbor Blvd, Anaheim, CA 92802


0.2 mile from Disneyland Resort

From $152
See Rates







| | |
| --- | --- |
| Check In | 1600 |
| Check Out | 1100 |




Rated High Midscale, smoke-free hotel near California Adventure

Also near Disneyland

9 floors, 467 rooms

Outdoor swimming pool

Restaurant - room service

Free Internet in room

Parking costs $15 per night

Not pet-friendly - no pets allowed.

- Sep 2015 Most Recent HotelGuides Review

"Close to Disneyland. The room was kept clean, and the hotel clerks were friendly and helpful. Great amenities. Stay here.2016-04-05"

More >

TripAdvisor Traveler Rating:


Based on 2064 reviews

Read Recent Reviews

0.2 mile

Anaheim Desert Inn & Suites

1600 South Harbor Blvd, Anaheim, CA 92802


0.2 mile from Disneyland Resort

From $109
See Rates







| | |
| --- | --- |
| Check In | 15 00 |
| Check Out | 11 00 |




Rated High Midscale, smoke-free motel near California Adventure

Also near Disneyland

5 floors, 147 rooms and suites

Heated indoor swimming pool

Microwave and refrigerator in every room

Free continental breakfast

Free Internet in room

Parking costs $10 per night

Not pet-friendly - no pets allowed.

- Mar 2016 Most Recent HotelGuides Review

"Excellent location right in front of the Disneyland main entrance. Lots of restaurants nearby. The motel elevator was really slow.2016-11-16"

More >

TripAdvisor Traveler Rating:


Based on 2150 reviews

Read Recent Reviews

0.3 mile

Best Western Plus Anaheim Inn

1630 South Harbor Blvd, Anaheim, CA 92802


0.3 mile from Disneyland Resort

From $189
See Rates







| | |
| --- | --- |
| Check In | 1500 |
| Check Out | 1200 |




Rated High Upper-midscale hotel near Disneyland

3 floors, 88 rooms and suites - elevator

Outdoor swimming pool open in summer

Microwave and refrigerator in every room

Free continental breakfast

Not pet-friendly - no pets allowed.

- Dec 2014

Note: This hotel charges a resort fee of $5 per night - includes parking and Internet access.

Most Recent HotelGuides Review

"I loved being so close to Disneyland. The hotel room was clean but average. Good breakfast. Great place to stay.2017-04-13"

More >

TripAdvisor Traveler Rating:


Based on 1153 reviews

Read Recent Reviews

0.3 mile

Howard Johnson Hotel & Water Playground

1380 South Harbor Blvd, Anaheim, CA 92802


0.3 mile from Disneyland Resort

From $161
See Rates







| | |
| --- | --- |
| Check In | 1600 |
| Check Out | 1200 |




Rated Very High Midscale, smoke-free hotel near California Adventure

Also near Disneyland

7 floors, 303 rooms and suites

Outdoor swimming pool open in summer

Free Internet in room

Free parking

Not pet-friendly - no pets allowed.

- Mar 2016 Most Recent HotelGuides Review

"Just a 10-minute walk to Disneyland. The hotel was clean, and I loved the retro style of the room. Wonderful staff and great rates, too. 2016-12-24"

More >

TripAdvisor Traveler Rating:


Based on 7288 reviews

Read Recent Reviews

0.3 mile

Grand Legacy at the Park Resort

1650 South Harbor Blvd, Anaheim, CA 92802


0.3 mile from Disneyland Resort

From $112
See Rates







| | |
| --- | --- |
| Check In | 15 00 |
| Check Out | 12 00 |




Rated Average Upscale, smoke-free hotel near California Adventure

Also near Disneyland main gate and downtown Disney

5 floors, 220 rooms and suites

Heated outdoor swimming pool

Restaurant - lounge

Restaurant open for dinner only

Microwave and refrigerator in every room

Free continental breakfast

Free Internet in room

Parking costs $12 per night

Not pet-friendly - no pets allowed.

- Aug 2016 Most Recent HotelGuides Review

"The room was OK, but the bathroom needed more counter space. Friendly, helpful hotel staff. Simple continental breakfast provided.2016-06-25"

More >

TripAdvisor Traveler Rating:


Based on 278 reviews

Read Recent Reviews

0.3 mile

Courtyard Hotel Anaheim Theme Park

1420 South Harbor Blvd, Anaheim, CA 92802


0.3 mile from Disneyland Resort

From $254
See Rates







| | |
| --- | --- |
| Check In | 1600 |
| Check Out | 1100 |




Rated Very High Upper-midscale, smoke-free hotel

Near California Adventure and Disneyland

6 floors; 202 rooms, 19 suites

Outdoor swimming pool - water park - exercise room

Restaurant - lounge

Restaurant open for breakfast and dinner only

Free Internet in room

Valet parking only - $20 per night

Not pet-friendly - no pets allowed.

- Nov 2015

TripAdvisor Traveler Rating:


Based on 474 reviews

Read Recent Reviews

0.3 mile

Quality Inn & Suites Resort

1441 South Manchester Avenue, Anaheim, CA 92802


0.3 mile from Disneyland Resort

From $94
See Rates







| | |
| --- | --- |
| Check In | 15 00 |
| Check Out | 11 00 |




Rated Average Midscale, interstate motel near Disneyland

2 floors, 177 rooms and suites - no elevator

Outdoor swimming pool

Microwave and refrigerator in every room

Free hot breakfast buffet

Free Internet in room

Parking costs $10 per night

Not pet-friendly - no pets allowed.

- Apr 2016 Most Recent HotelGuides Review

"Walk to Disney parks - close to the freeway, so we heard some traffic noise.2011-09-01"

More >

TripAdvisor Traveler Rating:


Based on 743 reviews

Read Recent Reviews

0.4 mile

Holiday Inn Express Hotel & Suites

1411 South Manchester Avenue, Anaheim, CA 92802


0.4 mile from Disneyland Resort

From $214
See Rates







| | |
| --- | --- |
| Check In | 15 00 |
| Check Out | 11 00 |




Rated Very High Midscale, smoke-free hotel near Disneyland Park

Also near California Adventure

5 floors, 96 rooms and suites

Outdoor swimming pool - exercise room

Microwave and refrigerator in every room

Free hot breakfast buffet

Free Internet in room

Parking costs $15 per night

Not pet-friendly - no pets allowed.

- Jun 2016

TripAdvisor Traveler Rating:


Based on 144 reviews

Read Recent Reviews

0.4 mile

Castle Inn

1734 South Harbor Blvd, Anaheim, CA 92802


0.4 mile from Disneyland Resort

From $169
See Rates







| | |
| --- | --- |
| Check In | 14 00 |
| Check Out | 11 00 |




Rated High Midscale hotel near California Adventure

Also near Disneyland

4 floors, 200 rooms

Heated outdoor swimming pool

Free Internet in room

Free parking

Not pet-friendly - no pets allowed.

- Mar 2016 Most Recent HotelGuides Review

"Walk to Disneyland - run-down place; some areas were under construction - room smelled like bleach - main office and elevator smelled like smoke.2008-09-01"

More >

TripAdvisor Traveler Rating:


Based on 1608 reviews

Read Recent Reviews

0.5 mile

Alpine Inn

715 West Katella Avenue, Anaheim, CA 92802


0.5 mile from Disneyland Resort

From $150
See Rates







| | |
| --- | --- |
| Check In | 14 00 |
| Check Out | 11 00 |




Rated High Cheap, smoke-free inn southwest of Disneyland

Near Anaheim Convention Center

2 floors, 42 rooms and suites - no elevator

Heated outdoor swimming pool

Microwave and refrigerator in every room

Free continental breakfast

Free Internet in room

Free parking

Not pet-friendly - no pets allowed.

- Apr 2016 Most Recent HotelGuides Review

"Convenient to the convention center. We were surprised by how quiet the motel was. It wasn't fancy, but it was clean. The staff seemed to take a genuine interest in the guests.2017-03-22"

More >

TripAdvisor Traveler Rating:


Based on 915 reviews

Read Recent Reviews

0.5 mile

Desert Palms Hotel & Suites

631 West Katella Avenue, Anaheim, CA 92802


0.5 mile from Disneyland Resort

From $186
See Rates







| | |
| --- | --- |
| Check In | 15 00 |
| Check Out | 11 00 |




Rated High Upper-midscale, smoke-free hotel near Disneyland

Also near Anaheim Convention Center

5 floors, 191 rooms and suites

Heated outdoor swimming pool - exercise room

Restaurant - lounge - room service

Restaurant open for lunch and dinner only

Microwave and refrigerator in every room

Free hot breakfast buffet

Free Internet in room

Free parking

Not pet-friendly - no pets allowed.

- Apr 2016 Most Recent HotelGuides Review

"Walk to Disney. Beautiful hotel. The room was nice and comfortable. I enjoyed the suite layout with 4 beds and 2 bathrooms. Decent breakfast.2016-07-16"

More >

TripAdvisor Traveler Rating:


Based on 1958 reviews

Read Recent Reviews

0.5 mile

Residence Inn Convention Center

640 West Katella Avenue, Anaheim, CA 92802


0.5 mile from Disneyland Resort

From $218
See Rates







| | |
| --- | --- |
| Check In | 1600 |
| Check Out | 1100 |




Rated Average Upscale, smoke-free, all-suite, extended-stay hotel

Near Anaheim Convention Center and Disneyland

9 floors, 294 suites

Outdoor swimming pool - exercise room

Kitchen in every suite

Free hot breakfast buffet

Free Internet in room

Parking costs $18 per night

Pet-friendly motel - allows up to 2 pets per room - $150 per stay pet fee.

- Dec 2016 Most Recent HotelGuides Review

"Close to the convention center - TV reception was so poor that we were only able to watch two channels - had free wireless Internet access.2010-07-01"

More >

0.5 mile

SpringHill Suites

1801 South Harbor Blvd, Anaheim, CA 92802


0.5 mile from Disneyland Resort

From $161
See Rates







| | |
| --- | --- |
| Check In | 1600 |
| Check Out | 1100 |




Rated Very High Midscale, smoke-free, all-suite hotel near Disneyland

Also near Anaheim Convention Center

5 floors, 174 studio suites

Outdoor rooftop swimming pool - exercise room

Microwave and refrigerator in every suite

Free hot breakfast buffet

Free Internet in room

Parking costs $20 per night

Pet-friendly hotel - allows pets up to 40 pounds, 2 pets per room - $75 per stay pet fee.

- Feb 2017 Most Recent HotelGuides Review

"The hotel looked awesome, and the staff was exceptionally attentive and responsive to our needs. The breakfast bar was well-stocked, and the food was tasty. Stay here.2016-05-28"

More >

TripAdvisor Traveler Rating:


Based on 324 reviews

Read Recent Reviews

0.5 mile

Hotel Menage

1221 South Harbor Blvd, Anaheim, CA 92805


0.5 mile from Disneyland Resort

From $124
See Rates







| | |
| --- | --- |
| Check In | 1500 |
| Check Out | 1200 |




Rated Average Upper-midscale, smoke-free, full-service hotel

East of I-5 near Disneyland

5 floors, 244 rooms and suites

Free shuttle to local attractions

24-hour heated outdoor swimming pool - exercise room

Restaurant - lounge - room service

Free Internet in room

Parking costs $12 per night

Pet-friendly hotel - allows 2 pets per room - $35 per night pet fee.

- Apr 2016 Most Recent HotelGuides Review

"An acceptable room for an overnight stay. Needed some maintenance in the bathroom, but it was otherwise OK. There was extra parking in back.2015-12-26"

More >

TripAdvisor Traveler Rating:


Based on 1995 reviews

Read Recent Reviews

0.5 mile

Super 8 Hotel

415 West Katella Avenue, Anaheim, CA 92802


0.5 mile from Disneyland Resort

From $95
See Rates







| | |
| --- | --- |
| Check In | 1500 |
| Check Out | 1100 |




Rated High Cheap motel near Disneyland

Also near Anaheim Convention Center

2 floors, 143 rooms - no elevator

Heated outdoor swimming pool

Free continental breakfast

Free Internet in room

Free parking - truck parking

Not pet-friendly - no pets allowed.

- Apr 2016 Most Recent HotelGuides Review

"The motel was nice and clean. Walk to shops and a few restaurants, and just a 15-minute walk from Disneyland.2016-06-28"

More >

TripAdvisor Traveler Rating:


Based on 2251 reviews

Read Recent Reviews

0.6 mile

Days Inn Disneyland West

1030 West Ball Road, Anaheim, CA 92802


0.6 mile from Disneyland Resort

From $114
See Rates







| | |
| --- | --- |
| Check In | 1500 |
| Check Out | 1100 |




Rated Very Low – Not Recommended Cheap motel 1 mile northeast of downtown Disney

3 floors, 43 rooms - elevator

Heated outdoor swimming pool

Microwave and refrigerator in every room

Free continental breakfast

Free Internet in room

Free parking

Not pet-friendly - no pets allowed.

- May 2015 Most Recent HotelGuides Review

"Room was clean and spacious - good, prompt service - great experience.2008-10-01"

More >

TripAdvisor Traveler Rating:


Based on 357 reviews

Read Recent Reviews

0.6 mile

Staybridge Suites at the Park

1050 West Ball Road, Anaheim, CA 92802


0.6 mile from Disneyland Resort

From $125
See Rates







| | |
| --- | --- |
| Check In | 15 00 |
| Check Out | 11 00 |




Rated Very High Upscale, smoke-free, all-suite, extended-stay hotel

Near Disneyland Resort

126 studio to 2-bedroom suites

Heated outdoor swimming pool - 24-hour exercise room

Kitchen in every suite

Free hot breakfast buffet

Free Internet in room

Free parking

Pet-friendly hotel - allows pets up to 80 pounds, 2 pets per room - $150 pet fee if staying 7 nights or more - $75 pet fee if staying fewer than 7 nights.

- Mar 2017

TripAdvisor Traveler Rating:


Based on 3 reviews

Read Recent Reviews

0.6 mile

Residence Inn Disneyland

1700 South Clementine Street, Anaheim, CA 92802


0.6 mile from Disneyland Resort

From $189
See Rates







| | |
| --- | --- |
| Check In | 1600 |
| Check Out | 1100 |




Rated High Upscale, smoke-free, all-suite, extended-stay hotel

Southeast of Disneyland near I-5

1 mile east of California Adventure

2 floors, 200 suites - no elevator - AAA 3 Diamonds

Heated outdoor swimming pool - exercise room

Kitchen in every suite

Free hot breakfast buffet

Free Internet in room

Free parking

Pet-friendly hotel - allows pets up to 75 pounds, 2 pets per room - $100 per stay pet fee.

- Apr 2016 Most Recent HotelGuides Review

"Walk to Disneyland. The hotel was nice, clean, and pet-friendly.2016-03-18"

More >

TripAdvisor Traveler Rating:


Based on 1324 reviews

Read Recent Reviews

0.6 mile

Portofino Inn & Suites

1831 South Harbor Blvd, Anaheim, CA 92802


0.6 mile from Disneyland Resort

From $120
See Rates







| | |
| --- | --- |
| Check In | 15 00 |
| Check Out | 11 00 |




Rated High Midscale, smoke-free hotel across from Disneyland

Also near Anaheim Convention Center

5 floors, 190 rooms and suites

2 heated outdoor swimming pools - exercise room

Not pet-friendly - no pets allowed.

- Apr 2016

Note: This hotel charges a resort fee of $18 per night - includes parking and Internet access.

Most Recent HotelGuides Review

"Room had 2 TVs - bed was comfortable - we were able to see the fireworks from our 5th-floor window - liked the underground parking.2009-12-01"

More >

TripAdvisor Traveler Rating:


Based on 1622 reviews

Read Recent Reviews

0.6 mile

Ramada Plaza Hotel

515 West Katella Avenue, Anaheim, CA 92802


0.6 mile from Disneyland Resort

From $117
See Rates







| | |
| --- | --- |
| Check In | 1500 |
| Check Out | 1100 |




Rated Average Midscale, smoke-free, full-service hotel

Near Anaheim Convention Center

4 floors, 105 rooms

Heated outdoor swimming pool - exercise room

Restaurant

Microwave and refrigerator in every room

Free Internet in room

Free parking

Not pet-friendly - no pets allowed.

- Apr 2016 Most Recent HotelGuides Review

"Good, affordable hotel. Room was clean and comfortable.2015-02-20"

More >

TripAdvisor Traveler Rating:


Based on 1626 reviews

Read Recent Reviews

0.6 mile

Rodeway Inn Maingate

1211 South West Place, Anaheim, CA 92802


0.6 mile from Disneyland Resort

From $103
See Rates







| | |
| --- | --- |
| Check In | 14 00 |
| Check Out | 11 00 |




Rated Very Low – Not Recommended Cheap, smoke-free motel near downtown

2 floors, 33 rooms - no elevator

No swimming pool

Free Internet in room

Free parking

Not pet-friendly - no pets allowed.

- Mar 2016 Most Recent HotelGuides Review

"Not near Disneyland - economical - everything was old - carpet was dirty - TV didn't work - front desk clerk didn't speak English well.2008-04-01"

More >

TripAdvisor Traveler Rating:


Based on 147 reviews

Read Recent Reviews

0.6 mile

Travelodge Anaheim Inn & Suites on Disneyland Drive

1057 West Ball Road, Anaheim, CA 92802


0.6 mile from Disneyland Resort

From $99
See Rates







| | |
| --- | --- |
| Check In | 1500 |
| Check Out | 1100 |




Rated Average Cheap, smoke-free motel 1 mile north of downtown Disney

3 floors, 95 rooms and suites - elevator

Heated outdoor swimming pool

Microwave and refrigerator in every room

Free continental breakfast

Free Internet in room

Free parking

Not pet-friendly - no pets allowed.

- Mar 2016 Most Recent HotelGuides Review

"We could see the fireworks from the hotel - room was dirty - there was hair in the bathroom - water in shower fluctuated from hot to cold - pool was green.2010-07-01"

More >

TripAdvisor Traveler Rating:


Based on 887 reviews

Read Recent Reviews

0.6 mile

Best Western Courtesy Inn

1070 West Ball Road, Anaheim, CA 92802


0.6 mile from Disneyland Resort

From $137
See Rates







| | |
| --- | --- |
| Check In | 1500 |
| Check Out | 1100 |




Rated High Midscale, smoke-free hotel 1 mile from downtown Disney

3 floors, 36 rooms - elevator

Heated outdoor swimming pool open in summer

Microwave and refrigerator in every room

Free continental breakfast

Free Internet in room

Free parking

Not pet-friendly - no pets allowed.

- Dec 2014 Most Recent HotelGuides Review

"Convenient to Disneyland - room had a fridge and coffee maker - needed more parking.2009-04-01"

More >

TripAdvisor Traveler Rating:


Based on 421 reviews

Read Recent Reviews

0.6 mile

Anabella Hotel

1030 West Katella Avenue, Anaheim, CA 92802


0.6 mile from Disneyland Resort

From $117
See Rates







| | |
| --- | --- |
| Check In | 16 00 |
| Check Out | 11 00 |




Rated Average Midscale, smoke-free, full-service motel

Next to Anaheim Convention Center

Southwest of Disneyland

3 floors, 358 rooms and suites - AAA 3 Diamonds

Heated outdoor swimming pool - exercise room

Restaurant - lounge - room service

Parking costs $17 per night

Not pet-friendly - no pets allowed.

- Apr 2016

Note: This hotel charges a resort fee of $6 per night - includes Internet access.

Most Recent HotelGuides Review

"Nice motel room with beautiful flowers just outside the door. There were earplugs in the room, but I didn't need them since it was quiet. Good Internet connection.2016-09-13"

More >

TripAdvisor Traveler Rating:


Based on 3221 reviews

Read Recent Reviews

0.6 mile

Hyatt House Hotel Resort & Convention Center

1800 South Harbor Blvd, Anaheim, CA 92802


0.6 mile from Disneyland Resort

From $159
See Rates







| | |
| --- | --- |
| Check In | 15 00 |
| Check Out | 12 00 |




Rated Very High Upscale, smoke-free, all-suite, extended-stay hotel

Near Disneyland

One-half block from convention center

5 floors, 264 studio to 1-bedroom suites

Outdoor swimming pool - 24-hour exercise room

Microwave and refrigerator in every suite

Free hot breakfast buffet

Free Internet in room

Free parking

Parking costs $17 per night

Not pet-friendly - no pets allowed.

- Nov 2016

TripAdvisor Traveler Rating:


Based on 495 reviews

Read Recent Reviews

0.6 mile

Americas Best Value Inn & Suites

426 West Ball Road, Anaheim, CA 92805


0.6 mile from Disneyland Resort

From $72
See Rates







| | |
| --- | --- |
| Check In | 14 00 |
| Check Out | 11 00 |




Rated Average Cheap, smoke-free motel east of I-5 near Disneyland

2 floors, 33 rooms and suites - no elevator

Outdoor swimming pool open in summer

Microwave and refrigerator in every room

Free continental breakfast

Free Internet in room

Free parking

Not pet-friendly - no pets allowed.

- Oct 2014 Most Recent HotelGuides Review

"We could see the Disney fireworks from the veranda of our room.2011-06-01"

More >

TripAdvisor Traveler Rating:


Based on 99 reviews

Read Recent Reviews

0.6 mile

Sheraton Park Hotel

1855 South Harbor Blvd, Anaheim, CA 92802


0.6 mile from Disneyland Resort

From $194
See Rates







| | |
| --- | --- |
| Check In | 1600 |
| Check Out | 1100 |




Rated High Upscale, smoke-free, full-service, conference hotel

Near Anaheim Convention Center

14 floors; 490 rooms, 4 suites

Heated outdoor swimming pool open all year

Exercise room

Restaurant - lounge - room service

Internet access costs $10 per night

Parking costs $16 per night

Pet-friendly hotel - allows dogs only up to 40 pounds, 2 dogs per room - no pet fee.

- Sep 2016 Most Recent HotelGuides Review

"This was our 2nd stay at this hotel; we love it. The room was clean, and the beds were comfortable.2016-03-24"

More >

TripAdvisor Traveler Rating:


Based on 2253 reviews

Read Recent Reviews

0.6 mile

Country Inn & Suites Disneyland

1640 South Clementine Avenue, Anaheim, CA 92802


0.6 mile from Disneyland Resort

From $158
See Rates







| | |
| --- | --- |
| Check In | 15 00 |
| Check Out | 12 00 |




Rated Very High Midscale, smoke-free hotel near House of Blues

Also near Disneyland

5 floors, 174 rooms and suites - elevator

Outdoor swimming pool - exercise room

Microwave and refrigerator in every room

Free hot breakfast buffet

Free Internet in room

Free parking

Not pet-friendly - no pets allowed.

- Mar 2017

TripAdvisor Traveler Rating:


Based on 114 reviews

Read Recent Reviews
Disneyland, California Hotels
For your next family adventure, considering heading to Anaheim, California, toward the most magical place on Earth. Opened in 1955, Disneyland is known as the place where dreams come true and everyone's favorite characters come alive. Within the Disney Parks and directly outside in
Anaheim
, you'll find tons of adventure, interesting food, and, yes, plenty of hotels and resorts to fit every price range.
Getting to the Parks
Getting to Disneyland from nearby hotels and resorts is a breeze regardless of whom you're traveling with or where you're traveling from. Within the park itself, Disneyland offers several resorts and hotels, all of which provide daily shuttle service. Outside the Disney sphere, there are dozens of hotels close to Disneyland, many of which you can see on this
map of hotels near the park
. Catch an Uber or Lyft from any of the area Disneyland hotels or Anaheim hotels near Disneyland for a quick trip into the park without having to deal with the hassle of parking.
The Most Magical Place on Earth
It's no secret that Disneyland is an amusement park paradise, full of not only rides, but characters and different "lands" for exploring. Within the park, you will find:
Adventureland
Main Street USA
Frontierland
New Orleans Square
Mickey's Toontown
Tomorrowland
The best part? Each spot not only offers a magical and unique experience, but offers great food as well. Look for beignets in New Orleans Square and turkey legs in Frontierland.
Hotels near Disneyland, California
Visitors to Disneyland will have no trouble finding hotels and resorts close by. If you want to be as close as possible without staying within the park, check out the
Best Western Plus
for a midscale option only 0.2 miles away. For a magical stay for the kids and free parking for mom and dad, the
Castle Inn
is a great option near Disneyland and California Avenue. Dozens of Disneyland resorts, hotels and motels are listed on
HotelGuides.com
, so you can spend less time booking a hotel and more time enjoying your Disney adventure.
Why Book Here?

Lowest price guarantee
Pay at hotel in most cases
If you don't like your hotel,
we'll refund your money.
Cash rewards + hotel points too



Anaheim Info
Disneyland Resort
Hotels near Knott's Berry Farm
Anaheim Hotels and Reviews
Anaheim Group Hotel Rates
Map of Hotels near Disneyland Resort
Hotels near
Nearby Attractions



Hotels near House of Blues
0.5 mile SE


Hotels near Anaheim Convention Center
0.7 mile south


Hotels near Business Expo Center
1.6 miles SE


Hotels near Angel Stadium of Anaheim
1.9 miles SE


Hotels near City National Grove of Anaheim
1.9 miles east


Hotels near Crystal Cathedral
2.0 miles SE


Hotels near UC Irvine Medical Center
2.3 miles SE


Hotels near Anaheim Train Station
2.4 miles east


Hotels near Honda Center
2.4 miles east


Hotels near The Outlets at Orange
2.4 miles SE


Hotels near Garden Grove Hospital
2.5 miles south


Hotels near Fullerton Train Station
4.0 miles north


Hotels near Chapman University
4.1 miles east


Hotels near Knott's Soak City Orange County
4.9 miles NW


Hotels near Knott's Berry Farm Theme Park
5 miles NW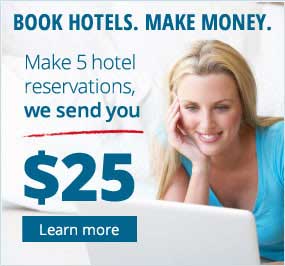 Hotel Tips