Going to the Bud Walton Arena in Fayetteville, Arkansas? Then use this simple form to find nearby hotels, motels, and other lodging.

Bud Walton Arena is located near John McDonnell Field on the campus of the University of Arkansas in Fayetteville.

It is home of the Razorback men's and women's basketball teams and about 40 minutes from XNA Airport.
Map of Hotels near Bud Walton Arena
Address: University of Arkansas, Fayetteville, AR 72701
Hotels closest to Bud Walton Arena

0.9 mile

Candlewood Suites

2270 West Martin Luther King Jr Blvd, Fayetteville, AR 72701


0.9 mile from Bud Walton Arena

From $110
See Rates







| | |
| --- | --- |
| Check In | 15 00 |
| Check Out | 12 00 |




Rated High Midscale, smoke-free all-suite, extended-stay hotel

Near University of Arkansas

4 floors, 78 suites

No swimming pool

Exercise room

Kitchen in every suite

Free Internet in room

Free parking

Pet-friendly hotel - allows pets up to 80 pounds - $50 per stay up to 7 nights fee for 1st pet - $25 per stay up to 7 nights fee for each additional pet.

- Jul 2016 Most Recent HotelGuides Review

"The hotel room was hot. The fridge was loud, and the heater cycled loudly every 15 minutes even though I turned it off. I left a night early so I could go home and get some rest.2016-12-27"

More >

TripAdvisor Traveler Rating:


Based on 116 reviews

Read Recent Reviews

0.9 mile

Staybridge Suites

1577 West 15th Street, Fayetteville, AR 72701


0.9 mile from Bud Walton Arena

From $149
See Rates







| | |
| --- | --- |
| Check In | 15 00 |
| Check Out | 12 00 |




Rated Very High Upscale, all-suite, extended-stay hotel

Near University of Arkansas

4 floors, 109 suites

Heated indoor swimming pool - exercise room

Kitchen in every suite

Free hot breakfast buffet

Free Internet in room

Free parking - truck parking

Pet-friendly hotel - $15 pet fee for 1st night - $10 fee for each night thereafter - $150 maximum per stay pet fee.

- Sep 2016 Most Recent HotelGuides Review

"Great value. I couldn't have asked for a better hotel room. Fantastic view of the area and mountains. Highly recommend staying here.2015-10-14"

More >

TripAdvisor Traveler Rating:


Based on 27 reviews

Read Recent Reviews

1.0 mile

Econo Lodge

1000 South Futrall Drive, Fayetteville, AR 72701


1.0 mile from Bud Walton Arena

From $68
See Rates







| | |
| --- | --- |
| Check In | 15 00 |
| Check Out | 11 00 |




Rated Low – Not Recommended Cheap motel near University of Arkansas

2 floors, 105 rooms and suites - no elevator

Outdoor swimming pool open in summer

Free continental breakfast

Free Internet in room

Free parking

Pet-friendly motel - allows up to 2 pets per room - $30 per stay pet fee.

- Jul 2015 Most Recent HotelGuides Review

"The motel room was basic and didn't have a fridge or coffee. Look elsewhere.2016-09-27"

More >

TripAdvisor Traveler Rating:


Based on 47 reviews

Read Recent Reviews

1.0 mile

Best Western Windsor Suites

1122 South Futrall Drive, Fayetteville, AR 72701


1.0 mile from Bud Walton Arena

From $81
See Rates







| | |
| --- | --- |
| Check In | 1500 |
| Check Out | 1100 |




Rated High Midscale motel near University of Arkansas

2 floors, 91 rooms and suites - no elevator - AAA 2 Diamonds

Heated indoor swimming pool - exercise room

Microwave and refrigerator in every room

Free hot breakfast buffet

Free Internet in room

Free parking - truck parking

Pet-friendly motel - alllows pets up to 20 pounds - $20 per night fee for each pet - $100 per stay pet fee up to 7 nights.

- Jul 2016 Most Recent HotelGuides Review

"Nice motel.2017-01-10"

More >

TripAdvisor Traveler Rating:


Based on 234 reviews

Read Recent Reviews

1.0 mile

Chancellor Hotel

70 North East Avenue, Fayetteville, AR 72701


1.0 mile from Bud Walton Arena

From $90
See Rates







| | |
| --- | --- |
| Check In | 15 00 |
| Check Out | 11 00 |




Rated High Midscale, smoke-free, full-service hotel

In downtown Fayetteville near University of Arkansas

15 floors, 235 rooms

Heated indoor-outdoor swimming pool - exercise room

Restaurant - lounge - room service

Free Internet in room

Free parking

Pet-friendly hotel - allows pets up to 25 pounds - $50 per night pet fee.

- Dec 2014 Most Recent HotelGuides Review

"The bathroom in our hotel room smelled terrible.2017-06-06"

More >

TripAdvisor Traveler Rating:


Based on 748 reviews

Read Recent Reviews

1.1 miles

Hampton Inn

915 Krupa Drive, Fayetteville, AR 72704


1.1 miles from Bud Walton Arena

From $133
See Rates







| | |
| --- | --- |
| Check In | 15 00 |
| Check Out | 11 00 |




Rated High Midscale, smoke-free hotel near University of Arkansas

4 floors, 95 rooms and suites

Heated indoor swimming pool - exercise room

Microwave and refrigerator in every room

Free hot breakfast buffet

Free Internet in room

Free parking

Not pet-friendly - no pets allowed.

- Jul 2016 Most Recent HotelGuides Review

"Great hotel for the price. The room was clean, but the hallway and elevator were kind of stinky.2016-01-03"

More >

TripAdvisor Traveler Rating:


Based on 347 reviews

Read Recent Reviews

1.1 miles

Baymont Inn & Suites

735 South Shiloh Drive, Fayetteville, AR 72704


1.1 miles from Bud Walton Arena

From $80
See Rates







| | |
| --- | --- |
| Check In | 1500 |
| Check Out | 1100 |




Rated Average Midscale, smoke-free hotel near University of Arkansas

2 floors, 60 rooms and suites - elevator

Outdoor swimming pool open in summer - exercise room

Free hot breakfast buffet

Free Internet in room

Free parking

Not pet-friendly - no pets allowed.

- Aug 2015 Most Recent HotelGuides Review

"A pleasant hotel stay. Just do it.2016-09-25"

More >

TripAdvisor Traveler Rating:


Based on 212 reviews

Read Recent Reviews

1.1 miles

Days Inn

523 South Shiloh Drive, Fayetteville, AR 72704


1.1 miles from Bud Walton Arena

From $61
See Rates







| | |
| --- | --- |
| Check In | 1500 |
| Check Out | 1100 |




Rated Low – Not Recommended Cheap motel near University of Arkansas

2 floors, 60 rooms and suites - no elevator

Outdoor swimming pool open in summer - exercise room

Free continental breakfast

Free Internet in room

Free parking

Pet-friendly motel - allows up to 2 pets per room - $15 per night fee for each pet.

- Mar 2015 Most Recent HotelGuides Review

"This motel couldn't have been worse. It reeked of smoke. Don't stay here.2016-04-28"

More >

TripAdvisor Traveler Rating:


Based on 244 reviews

Read Recent Reviews

1.1 miles

Super 8 Hotel

1075 South Shiloh Drive, Fayetteville, AR 72701


1.1 miles from Bud Walton Arena

From $152
See Rates







| | |
| --- | --- |
| Check In | 1400 |
| Check Out | 1100 |




Rated Average Cheap motel near University of Arkansas

3 floors, 83 rooms - no elevator

No swimming pool

Free continental breakfast

Free Internet in room

Free parking - truck parking

Pet-friendly motel - allows dogs only - $15 per night fee for each dog.

- Jul 2016 Most Recent HotelGuides Review

"The motel was pretty quiet during my stay. Basic room and not much else. Someone on my non-smoking floor was smoking marijuana, so I blocked my door and left the AC on all night to keep smoke from coming in my room. I liked the Belgian waffles at breakfast.2016-07-08"

More >

TripAdvisor Traveler Rating:


Based on 367 reviews

Read Recent Reviews

1.1 miles

Value Place Hotel

2638 West Old Farmington Road, Fayetteville, AR 72704


1.1 miles from Bud Walton Arena

From $80
See Rates







| | |
| --- | --- |
| Check In | 1500 |
| Check Out | 1100 |




Rated Average Budget, all-suite, extended-stay, weekly rate hotel

Near University of Arkansas

4 floors, 121 suites

No swimming pool

Kitchen in every suite

Internet access costs $10 per week

Free parking

Not pet-friendly - no pets allowed.

- Apr 2015

Note: Some Value Place hotels charge a weekly rate, even if you stay just one night.

TripAdvisor Traveler Rating:


Based on 100 reviews

Read Recent Reviews

1.8 miles

Hilton Garden Inn

1325 North Palak Drive, Fayetteville, AR 72704


1.8 miles from Bud Walton Arena

From $116
See Rates







| | |
| --- | --- |
| Check In | 15 00 |
| Check Out | 12 00 |




Rated High Upper-midscale, smoke-free, full-service hotel

Near I-49, Exit 64 - 1 mile from University of Arkansas

4 floors, 115 rooms and suites

Indoor swimming pool - exercise room

Restaurant - lounge - room service

Microwave and refrigerator in every room

Free Internet in room

Free parking

Not pet-friendly - no pets allowed.

- Feb 2015 Most Recent HotelGuides Review

"We stayed at this hotel over New Year's, and the staff was helpful, friendly, and professional. The furniture was a bit hard, and the TV was outdated.2016-01-04"

TripAdvisor Traveler Rating:


Based on 308 reviews

Read Recent Reviews

1.9 miles

Comfort Inn & Suites

1234 Steamboat Drive, Fayetteville, AR 72704


1.9 miles from Bud Walton Arena

From $95
See Rates







| | |
| --- | --- |
| Check In | 15 00 |
| Check Out | 11 00 |




Rated High Midscale, smoke-free hotel near I-49

3 floors, 65 rooms and suites - elevator

Heated indoor swimming pool - exercise room

Microwave and refrigerator in every room

Free hot breakfast buffet

Free Internet in room

Free parking - limited truck parking

Pet-friendly hotel - allows pets up to 25 pounds - $25 per night fee for each pet.

- Sep 2016 Most Recent HotelGuides Review

"Not far from the VA Hospital, and convenient to stores and restaurants. The room was clean and odor-free. The hotel clerks were friendly, courteous, and professional and provided restaurant and cafe recommendations. A problem with the toilet in our room was immediately taken care of. Great exercise room, pool, and whirlpool. I'd stay here again.2017-02-10"

More >

TripAdvisor Traveler Rating:


Based on 107 reviews

Read Recent Reviews

1.9 miles

Homewood Suites

1305 North Palak Drive, Fayetteville, AR 72704


1.9 miles from Bud Walton Arena

From $144
See Rates







| | |
| --- | --- |
| Check In | 15 00 |
| Check Out | 12 00 |




Rated Very High Upscale, all-suite, extended-stay hotel near I-49, Exit 64

4 floors, 96 studio to 2-bedroom suites

Heated indoor swimming pool - exercise room

Kitchen in every suite

Free hot breakfast buffet

Free Internet in room

Free parking - truck parking

Not pet-friendly - no pets allowed.

- Jan 2016 Most Recent HotelGuides Review

"Much nicer than we expected. Great location. The staff was pleasant and helpful. We had a relaxing stay and recommend this hotel.2015-09-11"

More >

TripAdvisor Traveler Rating:


Based on 412 reviews

Read Recent Reviews

2.1 miles

Holiday Inn Express

1251 North Shiloh Drive, Fayetteville, AR 72704


2.1 miles from Bud Walton Arena

From $119
See Rates







| | |
| --- | --- |
| Check In | 15 00 |
| Check Out | 12 00 |




Rated High Midscale, smoke-free hotel near I-49

5 floors, 110 rooms and suites

No swimming pool

Exercise room

Free hot breakfast buffet

Free Internet in room

Free parking - truck parking

Not pet-friendly - no pets allowed.

- Jul 2016 Most Recent HotelGuides Review

"The hotel was within walking distance of attractions and restaurants.2017-02-25"

More >

TripAdvisor Traveler Rating:


Based on 115 reviews

Read Recent Reviews

4.0 miles

Sleep Inn

728 Millsap Road, Fayetteville, AR 72703


4.0 miles from Bud Walton Arena

From $77
See Rates







| | |
| --- | --- |
| Check In | 15 00 |
| Check Out | 11 00 |




Rated High Midscale hotel near Northwest Arkansas Mall

3 floors, 62 rooms - elevator - AAA 2 Diamonds

No swimming pool

Free continental breakfast

Free Internet in room

Free parking

Pet-friendly hotel - $25 per stay fee for each pet.

- Sep 2016 Most Recent HotelGuides Review

"The room was nice and clean. The hotel clerk was nice and helpful; he even ran up to the 3rd floor to make sure our room had a microwave and fridge. Good complimentary breakfast with hot and cold food. This was my 2nd stay. Ask for a room on the top floor away from the highway.2016-11-02"

More >

TripAdvisor Traveler Rating:


Based on 103 reviews

Read Recent Reviews

4.0 miles

La Quinta Inn & Suites

720 East Millsap Road, Fayetteville, AR 72703


4.0 miles from Bud Walton Arena

From $109
See Rates







| | |
| --- | --- |
| Check In | 15 00 |
| Check Out | 12 00 |




Rated High Midscale, smoke-free hotel near Northwest Arkansas Mall

Also near Washington Regional Medical Center

3 floors, 58 rooms and suites - elevator

Indoor swimming pool - exercise room

Microwave and refrigerator in every room

Free continental breakfast

Free Internet in room

Free parking

Pet-friendly hotel - no pet fee.

- Oct 2015 Most Recent HotelGuides Review

"Great hotel. Stay here.2017-06-12"

More >

TripAdvisor Traveler Rating:


Based on 144 reviews

Read Recent Reviews

4.2 miles

Courtyard Hotel

600 East Van Asche Drive, Fayetteville, AR 72703


4.2 miles from Bud Walton Arena

From $111
See Rates







| | |
| --- | --- |
| Check In | 1500 |
| Check Out | 1200 |




Rated Very High Upper-midscale, smoke-free hotel

Near Northwest Arkansas Mall

4 floors, 114 rooms and suites

Heated indoor swimming pool - exercise room

Restaurant - lounge

Restaurant open for breakfast and dinner only

Free Internet in room

Free parking

Not pet-friendly - no pets allowed.

- Feb 2015 Most Recent HotelGuides Review

"Good hotel. Easy to access.2016-04-25"

More >

TripAdvisor Traveler Rating:


Based on 143 reviews

Read Recent Reviews

5 miles

TownePlace Suites

5437 South 48th Street, I-540, Exit 69, Johnson, AR 72741


5 miles from Bud Walton Arena

From $229
See Rates







| | |
| --- | --- |
| Check In | 1500 |
| Check Out | 1200 |




Rated Very High Midscale, smoke-free, all-suite, extended-stay hotel

2 miles from Northwest Arkansas Mall

4 floors, 92 studio to 2-bedroom suites

Outdoor swimming pool open in summer - exercise room

Kitchen in every suite

Free hot breakfast buffet

Free Internet in room

Free parking

Pet-friendly hotel - $75 per stay fee for each pet.

- Apr 2015 Most Recent HotelGuides Review

"Nice hotel, but I was disappointed that there was no ice machine on my floor and no ice bucket in my room. No plastic drinking glasses, either.2015-10-26"

More >

TripAdvisor Traveler Rating:


Based on 143 reviews

Read Recent Reviews

5 miles

Inn at the Mill

3906 Greathouse Springs Road, I-540, Exit 69, Johnson, AR 72741


5 miles from Bud Walton Arena

From $81
See Rates







| | |
| --- | --- |
| Check In | 15 00 |
| Check Out | 12 00 |




Rated Very High Upper-midscale, smoke-free, boutique hotel

7 miles southwest of Springdale

An Ascend Hotel Collection Member

2 floors, 46 rooms - no elevator

No swimming pool

Restaurant - lounge - room service

Restaurant open for dinner only

Free continental breakfast

Free Internet in room

Free parking

Not pet-friendly - no pets allowed.

- Apr 2015 Most Recent HotelGuides Review

"The rooms were nice, clean, and spacious. We had 3 rooms, and everyone was happy with the beds and comfort. The employees were welcoming and accommodating. We'd stay again.2016-01-07"

More >

TripAdvisor Traveler Rating:


Based on 349 reviews

Read Recent Reviews

7 miles

Extended Stay America Hotel

5000 Luvene Avenue, Springdale, AR 72764


7 miles from Bud Walton Arena

From $40
See Rates







| | |
| --- | --- |
| Check In | 15 00 |
| Check Out | 11 00 |




Rated Low – Not Recommended Budget, all-suite, extended-stay hotel

Near Ozark Center Point Place Mall

3 floors, 101 suites - elevator

No swimming pool

Kitchen in every suite

Free continental breakfast

Free Internet in room

Free parking

Pet-friendly hotel - allows pets up to 25 pounds - $25 per night fee for each pet - $150 maximum per stay fee for each pet.

- Jul 2015 Most Recent HotelGuides Review

"Hotel room looked clean, but the bedsheets were dirty. We left right away.2015-02-19"

More >

TripAdvisor Traveler Rating:


Based on 133 reviews

Read Recent Reviews

7 miles

Residence Inn

1740 South 48th Street, Springdale, AR 72762


7 miles from Bud Walton Arena

From $104
See Rates







| | |
| --- | --- |
| Check In | 1500 |
| Check Out | 1200 |




Rated High Upscale, smoke-free, all-suite, extended-stay hotel

Located near Ozark Center Point Place Mall

3 floors, 72 suites - elevator - AAA 3 Diamonds

Heated indoor swimming pool - exercise room

Kitchen in every suite

Free hot breakfast buffet

Free Internet in room

Free parking

Pet-friendly hotel - $75 per stay fee for each pet.

- Mar 2017 Most Recent HotelGuides Review

"Good hotel, but only had queen-sized beds. The bathroom needed re-caulking. Nice courtyard with a fire pit, tables, and an outdoor grill.2015-08-22"

TripAdvisor Traveler Rating:


Based on 82 reviews

Read Recent Reviews

7 miles

Hampton Inn & Suites

1700 South 48th Street, Springdale, AR 72762


7 miles from Bud Walton Arena

From $144
See Rates







| | |
| --- | --- |
| Check In | 15 00 |
| Check Out | 12 00 |




Rated Average Midscale hotel near Ozark Center Point Place Mall

Located at I-49 and Hwy 412

3 floors, 102 rooms and suites - elevator - AAA 3 Diamonds

Outdoor swimming pool open in summer - exercise room

Free hot breakfast buffet

Free Internet in room

Free parking

Pet-friendly hotel - allows pets up to 35 pounds - no pet fee.

- Mar 2017

Warning: This hotel overbooked and did not put a guest in the type of room that was reserved. - Feb 2016

Most Recent HotelGuides Review

"OK hotel for an overnight stay. My room was tolerable, but it was close to the noisy interstate. Ask for a room on the other side of the building.2016-11-19"

More >

TripAdvisor Traveler Rating:


Based on 348 reviews

Read Recent Reviews

8 miles

Holiday Inn & Northwest Arkansas Convention Center

1500 South 48th Street, Springdale, AR 72762


8 miles from Bud Walton Arena

From $139
See Rates







| | |
| --- | --- |
| Check In | 15 00 |
| Check Out | 11 00 |




Rated High Upper-midscale, smoke-free, full-service hotel

Located next to Northwest Arkansas Convention Center

Also near Ozark Center Point Place Mall

8 floors, 206 rooms and suites - AAA 3 Diamonds

Free shuttle to attractions within 5-mile radius

Heated indoor swimming pool - outdoor pool open in summer

Exercise room

Restaurant - lounge - room service

Free Internet in room

Free parking

Pet-friendly hotel - allows pets up to 35 pounds - $35 per night fee for each pet.

- Mar 2017 Most Recent HotelGuides Review

"Wonderful beds - we'll stay again.2010-10-01"

TripAdvisor Traveler Rating:


Based on 195 reviews

Read Recent Reviews

8 miles

Super 8 Hotel

4540 West Sunset Avenue, Springdale, AR 72762


8 miles from Bud Walton Arena

From $76
See Rates







| | |
| --- | --- |
| Check In | 1500 |
| Check Out | 1100 |




Rated Average Cheap hotel near Ozark Center Point Place Mall

2 floors, 60 rooms - no elevator

Outdoor swimming pool open in summer

Free continental breakfast

Free Internet in room

Free parking - truck parking

Pet-friendly hotel - $15 per night fee for each pet.

- Mar 2017 Most Recent HotelGuides Review

"An average hotel. The room was clean, and the employees were nice and helpful. I had a pleasant stay.2017-04-27"

More >

TripAdvisor Traveler Rating:


Based on 203 reviews

Read Recent Reviews

8 miles

DoubleTree Club Hotel

4677 West Sunset Avenue, Springdale, AR 72762


8 miles from Bud Walton Arena

From $90
See Rates







| | |
| --- | --- |
| Check In | 15 00 |
| Check Out | 12 00 |




Rated Very High Upscale, smoke-free hotel

Located near Ozark Center Point Place Mall

4 floors, 85 rooms and suites

Heated indoor swimming pool - exercise room

Restaurant - lounge - room service

Restaurant open for breakfast and dinner only

Microwave and refrigerator in every room

Free Internet in room

Free parking

Not pet-friendly - no pets allowed.

- May 2015 Most Recent HotelGuides Review

"Convenient to I-540 and restaurants - excellent value - nice facility - room was clean, quiet, and spacious - good bed - bath was nice - courteous service - appreciated getting bill at door and having newspaper delivered - good parking - enjoyed our stay and would return.2007-10-01"

TripAdvisor Traveler Rating:


Based on 465 reviews

Read Recent Reviews

8 miles

La Quinta Inn & Suites

1300 South 48th Street, Springdale, AR 72764


8 miles from Bud Walton Arena

From $119
See Rates







| | |
| --- | --- |
| Check In | 15 00 |
| Check Out | 12 00 |




Rated High Midscale hotel near Ozark Center Point Place Mall

4 floors, 100 rooms and suites

Heated indoor swimming pool - exercise room

Microwave and refrigerator in every room

Free continental breakfast

Free Internet in room

Free parking

Pet-friendly hotel - no pet fee.

- Mar 2017 Most Recent HotelGuides Review

"We reserved a smoking room, but were initially put in non-smoking room; didn't appreciate having to move, but we were upgraded to a nice room - staff was pleasant - overall, a good stay.2007-11-01"

More >

TripAdvisor Traveler Rating:


Based on 248 reviews

Read Recent Reviews

8 miles

Comfort Suites

1099 Rieff Street, Springdale, AR 72762


8 miles from Bud Walton Arena

From $159
See Rates







| | |
| --- | --- |
| Check In | 13 00 |
| Check Out | 11 00 |




Rated Average Midscale, smoke-free, all-suite hotel

Located near Ozark Center Point Place Mall

3 floors, 69 studio suites - elevator

Heated indoor swimming pool - exercise room

Microwave and refrigerator in every suite

Free hot breakfast buffet

Free Internet in room

Free parking

Not pet-friendly - no pets allowed.

- Mar 2015 Most Recent HotelGuides Review

"A decent, laid back hotel. It was a bit pricey, though.2016-10-08"

More >

TripAdvisor Traveler Rating:


Based on 113 reviews

Read Recent Reviews

8 miles

Fairfield Inn & Suites

1043 Rieff Street, Springdale, AR 72762


8 miles from Bud Walton Arena

From $110
See Rates







| | |
| --- | --- |
| Check In | 1500 |
| Check Out | 1200 |




Rated High Midscale, smoke-free hotel

Near Ozark Center Point Place Mall

4 floors, 74 rooms and suites

Heated indoor swimming pool - exercise room

Free hot breakfast buffet

Free Internet in room

Free parking

Not pet-friendly - no pets allowed.

- Sep 2015 Most Recent HotelGuides Review

"Room was clean - heater didn't work in the 1st room, so I had to change rooms.2010-12-01"

More >

TripAdvisor Traveler Rating:


Based on 107 reviews

Read Recent Reviews

8 miles

Sleep Inn & Suites

1056 Rieff Street, Springdale, AR 72762


8 miles from Bud Walton Arena

From $95
See Rates







| | |
| --- | --- |
| Check In | 15 00 |
| Check Out | 11 00 |




Rated High Midscale, smoke-free hotel

Located near Ozark Center Point Place Mall

4 floors, 71 rooms and suites

Heated indoor swimming pool - exercise room

Microwave and refrigerator in every room

Free hot breakfast buffet

Free Internet in room

Free parking - truck parking

Not pet-friendly - no pets allowed.

- Mar 2017 Most Recent HotelGuides Review

"Room was clean and comfortable - great breakfast.2010-11-01"

TripAdvisor Traveler Rating:


Based on 79 reviews

Read Recent Reviews

9 miles

Value Place Hotel

4397 Dixie Industrial Drive, Springdale, AR 72762


9 miles from Bud Walton Arena

From $75
See Rates







| | |
| --- | --- |
| Check In | 1500 |
| Check Out | 1100 |




Rated Average Budget, all-suite, extended-stay, weekly rate hotel

In west Springdale near I-49, Exit 73

4 floors, 121 studio suites

No swimming pool

Kitchen in every suite

Internet access costs $10 per stay up to 7 nights

Free parking

Not pet-friendly - no pets allowed.

- May 2015

Note: Some Value Place hotels charge a weekly rate, even if you stay just one night.

TripAdvisor Traveler Rating:


Based on 86 reviews

Read Recent Reviews
Why Book Here?

Lowest price guarantee
Pay at hotel in most cases
If you don't like your hotel,
we'll refund your money.
Cash rewards + hotel points too



Fayetteville Info
Bud Walton Arena
Fayetteville Hotels and Reviews
Fayetteville Group Hotel Rates
Map of Hotels near Bud Walton Arena
Hotels near
Nearby Attractions



Hotels near Razorback Stadium
0.4 mile north


Hotels near University of Arkansas Fayetteville
0.4 mile NE


Hotels near Dickson Street
0.5 mile NE


Hotels near Fayetteville VA Medical Center
1.6 miles NE


Hotels near Washington Regional Hospital
3.4 miles north


Hotels near Northwest Arkansas Airport - XNA
16 miles NW


Hotels near John Brown University
23 miles west


Hotels near Cherokee Casino
23 miles west


Hotels near Pea Ridge National Military Park
28 miles north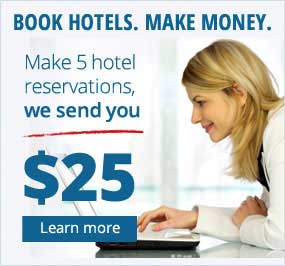 Hotel Tips